From the original artwork of Anna Blatman's Hanging Rock to horizontal panelling and a soft colour palette that reflects the heritage past of his home, Scotty's guest bedroom ticked all the boxes of a traditional country home, but with contemporary touches.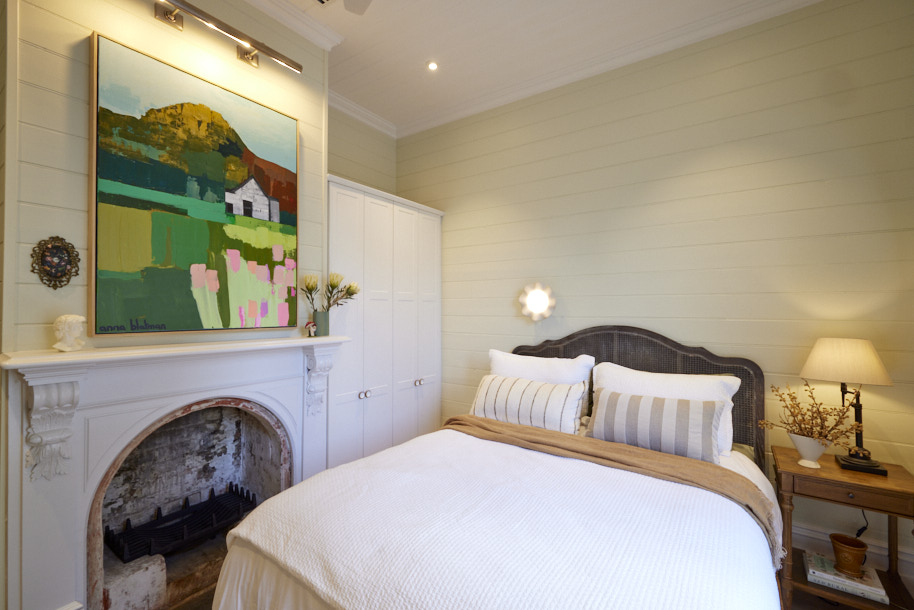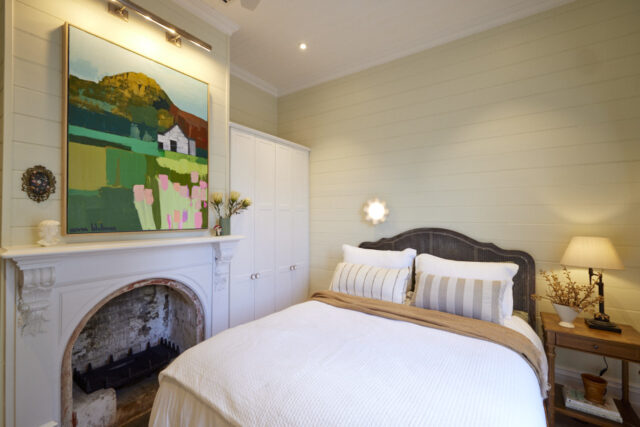 It was revealed last night and we have links to all the best items you may have your eye on to buy!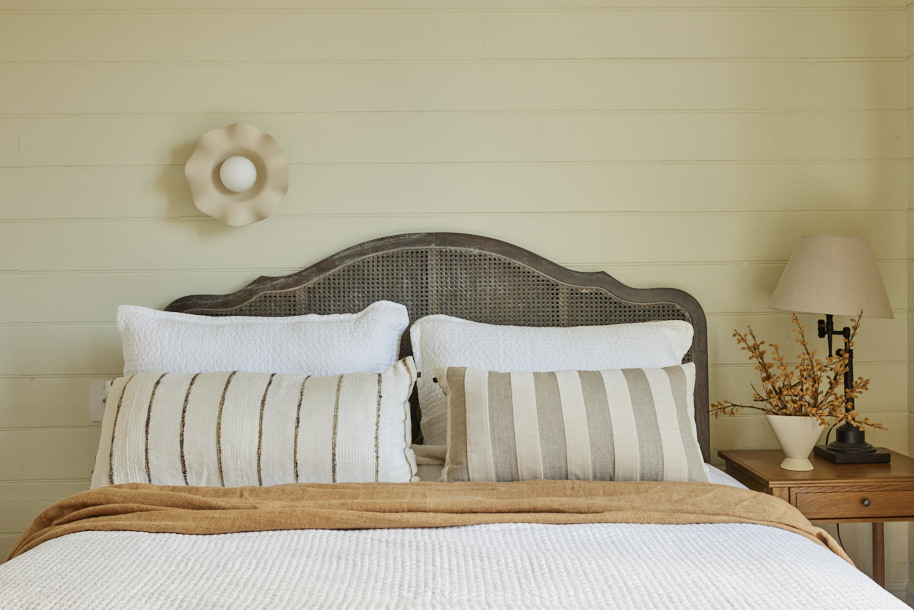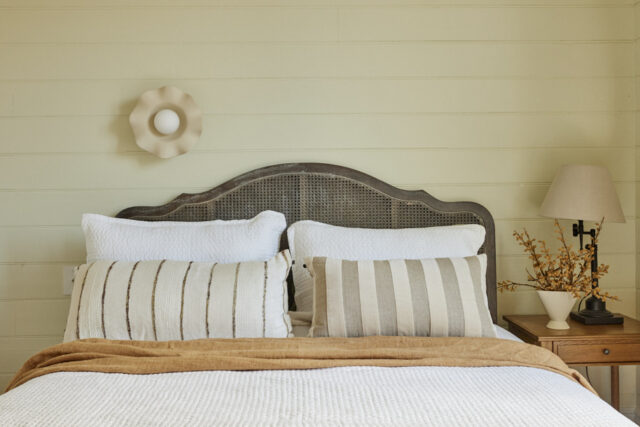 The working fireplace – a signature of his rooms so far – and a classic chaise lounge, are offset by Robert Gordon ceramic sconces, a cheeky garden gnome ornament and a custom "Tools Down!" embroidery to create a room that would be at home anywhere in the area, but can only belong to Scotty Cam!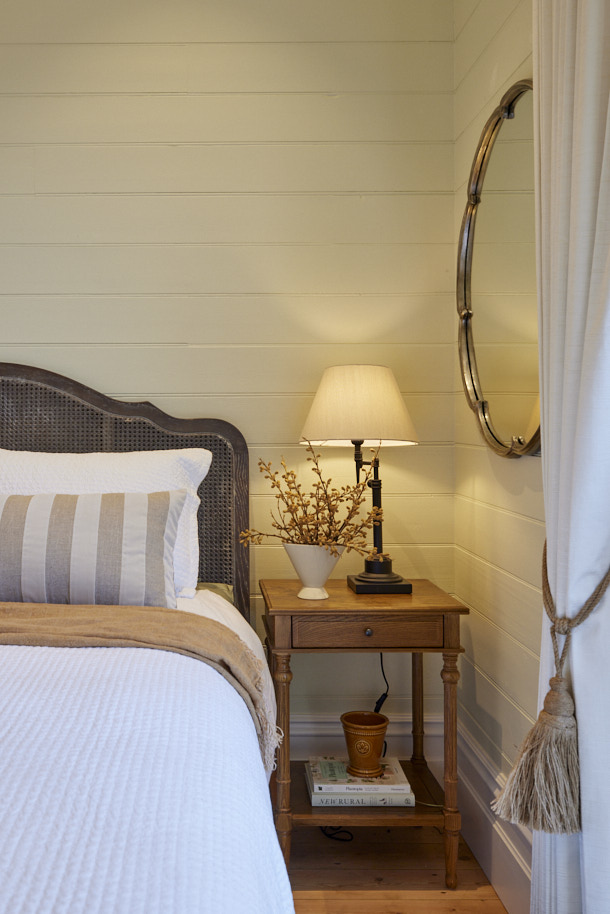 Hanging Rock is another eye-catching artwork by Melbourne's Anna Blatman, who we interviewed last week. Shop it here.
Another local artist, Jessie Rigby lives in the Macedon Ranges where The Block is being filmed, and her piece Domum Montem Aurum is also beautiful. Shop it here.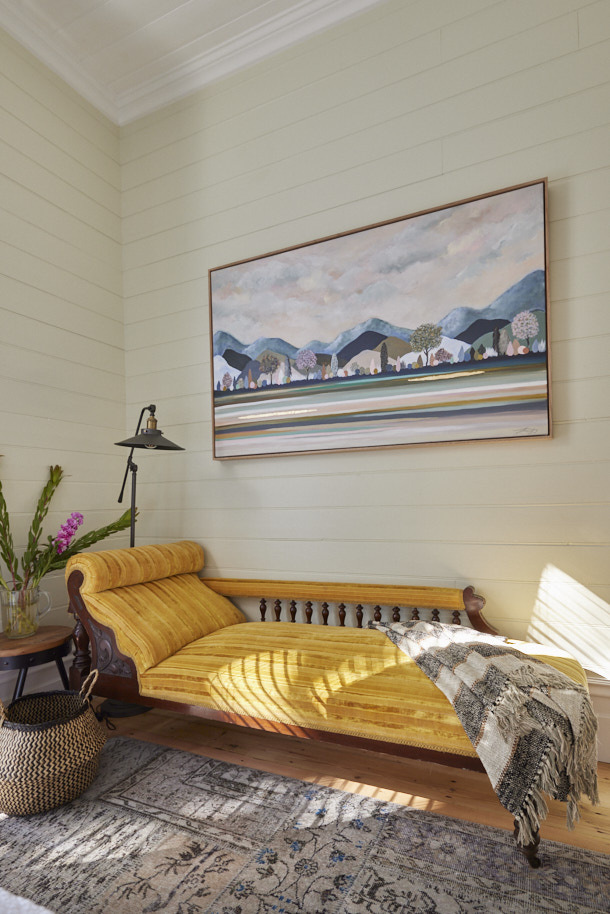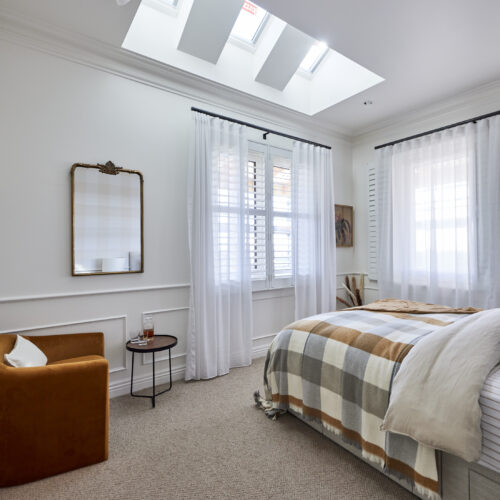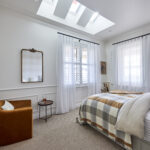 The Block Tree Change 2022: week 2 guest bedroom reveals
I feel like this week's Block rooms looked much better on the TV (and hopefully in real life!) than they…
Win the art from Ankur and Sharon's winning guest bedroom