Sponsored by pink.org.au
It's almost too good to be true, but it's not. What if I were to tell you that you could shop online at major retailers where you'd usually make purchases anyway and in doing so, without it costing you a cent, a donation is made to life-changing breast cancer research? You can. And it gets better. You'll also benefit from special deals and cashback on your purchases. Amazing!
This week, I've been checking out pink.org.au for myself and not only have I had my usual retail therapy fix, I've been raising money for a charity close to my heart (my aunt has breast cancer a few years ago and is happily now in the clear after treatment), the National Breast Cancer Foundation (NBCF). Talk about a win-win situation!
First, I hit up Marks & Spencer (12% cashback), the iconic department store in my motherland, England, that ships to Australia. It's one of my favourite places to buy baby clothes for Sebastian and they have a most excellent range of dungarees (or overalls as you call them here!).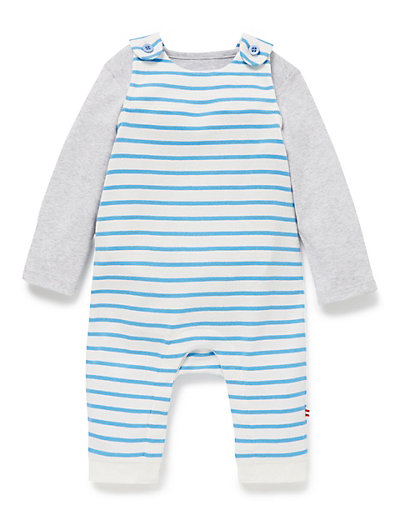 Still thinking like a mum (what happened to buying clothes for myself online?!) I headed to Appliances Online (up to 1.6% cashback), where I often shop too, and bought a food processor, because we are fast approaching the time for introducing solid food (can't wait for that mess…).
Don't worry though, this interiors addict wanted to know what was on offer in the home category and I wasn't disappointed. I bought a nice white waffle quilt cover for our spare bed (a classic!) from Adairs (7.2% cashback). Incidentally, they also have their own NCBF range, so if you buy that via pink.org.au, you're helping the charity not once but twice!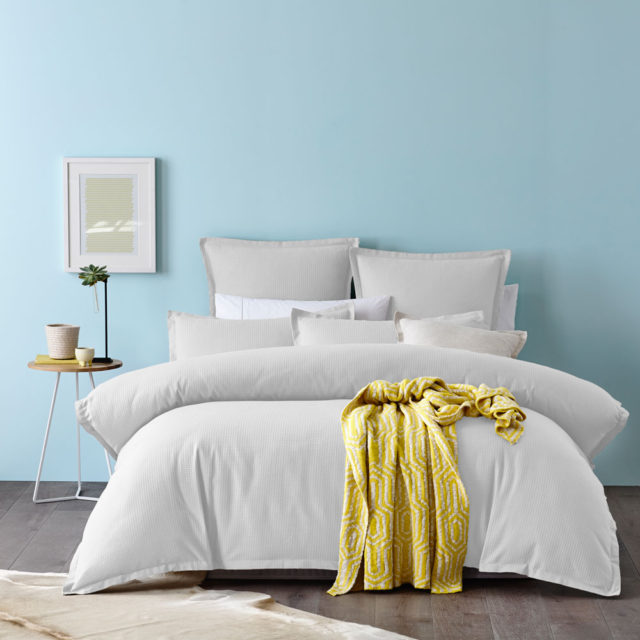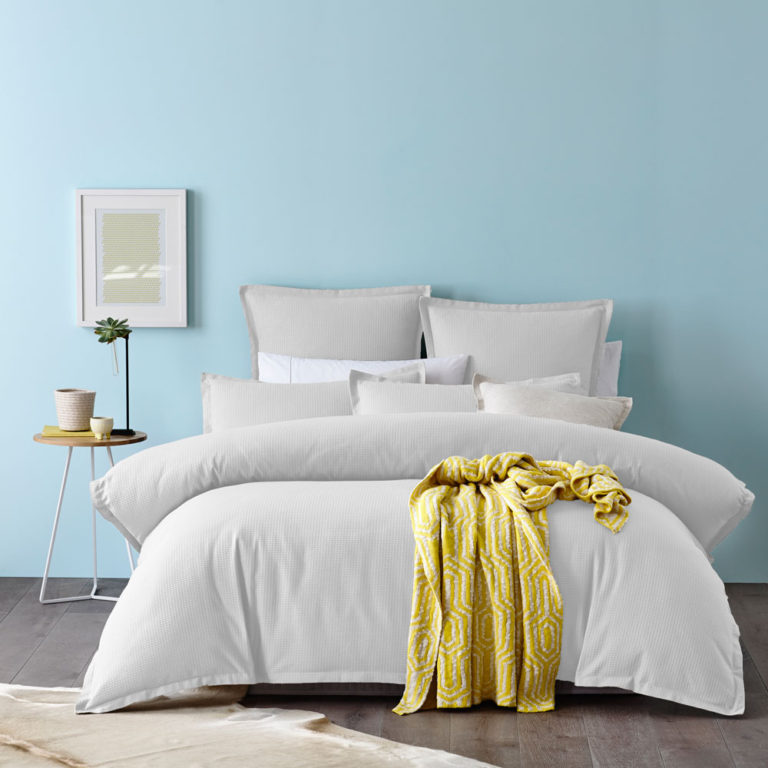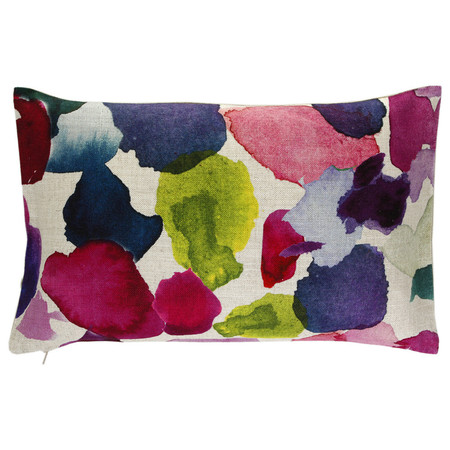 Then I spent far too long browsing the amazing range at Amara (up to 8% cashback), another UK-based site who ship here (free shipping on orders over $200 too), and sell luxury homewares. I didn't previously know they shipped internationally so that was a great discovery. My haul included salt and pepper shakers, a gold stapler for my home office desk and an odds and ends trinket dish, all by Kate Spade New York. Divine! I also couldn't resist a stunning Bluebellgray Eric cushion.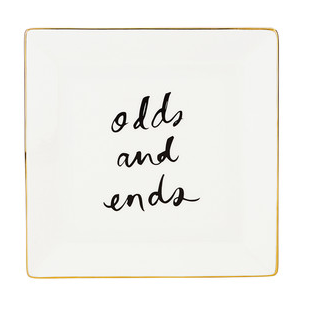 Before my purchases even arrived, I started getting emails about my cashback, letting me know how much had been credited to my Pink account. It really is brilliant! And all the more incentive to head back to the site to shop again and help raise more money.
It's not just shopping you can do on pink.org.au though, you can also order takeout. We always use Menulog anyway, so from now on we'll be using Menulog via Pink (2.4% cashback), knowing a bit of cash is going to charity too. Why wouldn't you, frankly? Some of the other online stores we often frequent which we'll now be browsing via pink.org.au are The Iconic, Bonds, Asos and Virgin Australia.
It's very simple to use pink.org.au. Once you sign up, you simply access the various stores via the Pink site and complete the transaction as normal.
It doesn't cost you anything and it's quick and easy to sign up. Join for free now!
WIN $200
If you'd like the chance to win $200 to spend online at pink.org.au, simply sign up (it's free) then complete the form below by midnight on Sunday 27 September 2015.