Harlequin prints combined with Moroccan stars and statement animal print? It sounds like an impossible mix but not when left to the talented folk at Sage x Clare. Influenced by the iconic Spanish island of Ibiza, the new range 'Le Tigre' has a free-spirited feel with hand drawn florals and a heady 70's infused colour palette, plus plenty of the brand's signature handmade details.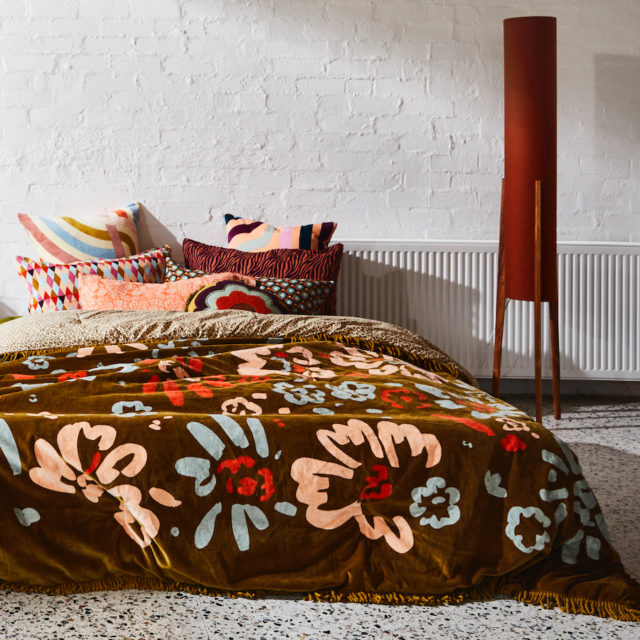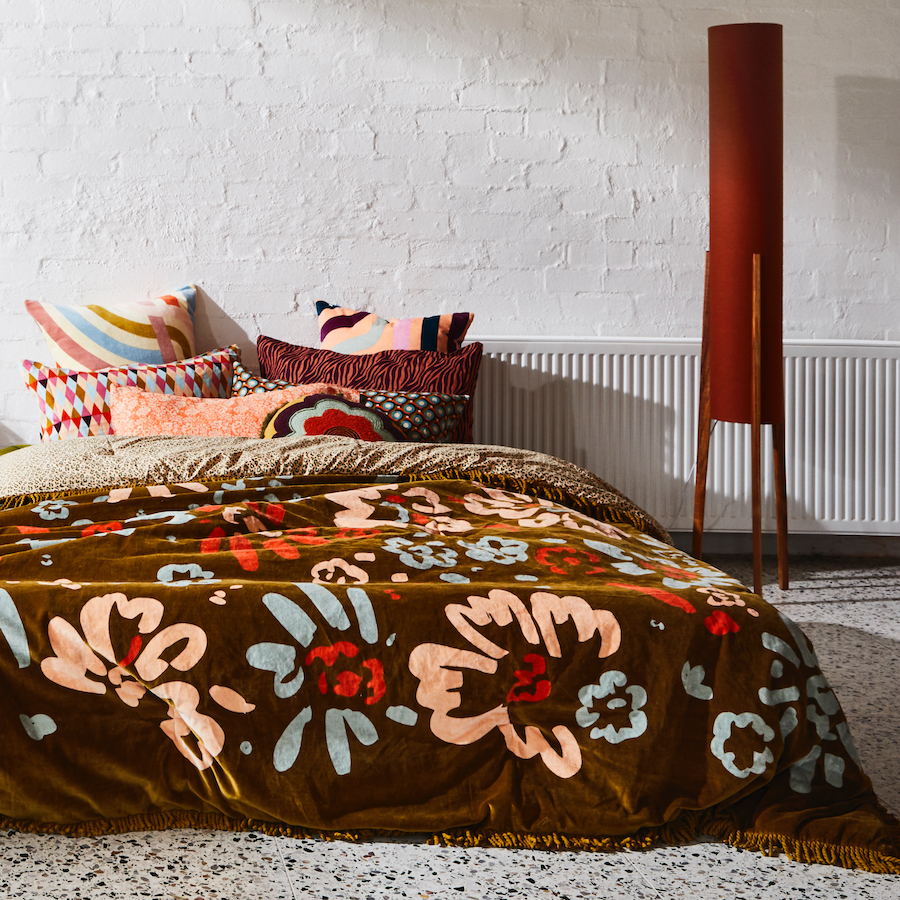 "I became enthralled with an image I saw online of a boutique hotel in Ibiza called Los Enamorados. This image then inspired me to have a look further into Ibiza, beyond my stereotyped view of the 'party' isle and what I discovered was another much lesser-known and charming side. A side that was all about quiet villages and off-the-beaten-track beaches, lived in by all types of creatives who bring an edgy and hip vibe to the area," says Sage x Clare's designer Phoebe Bell.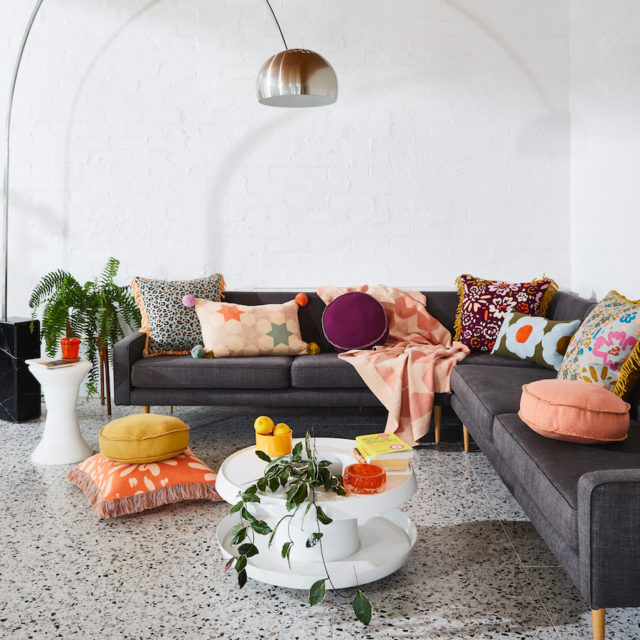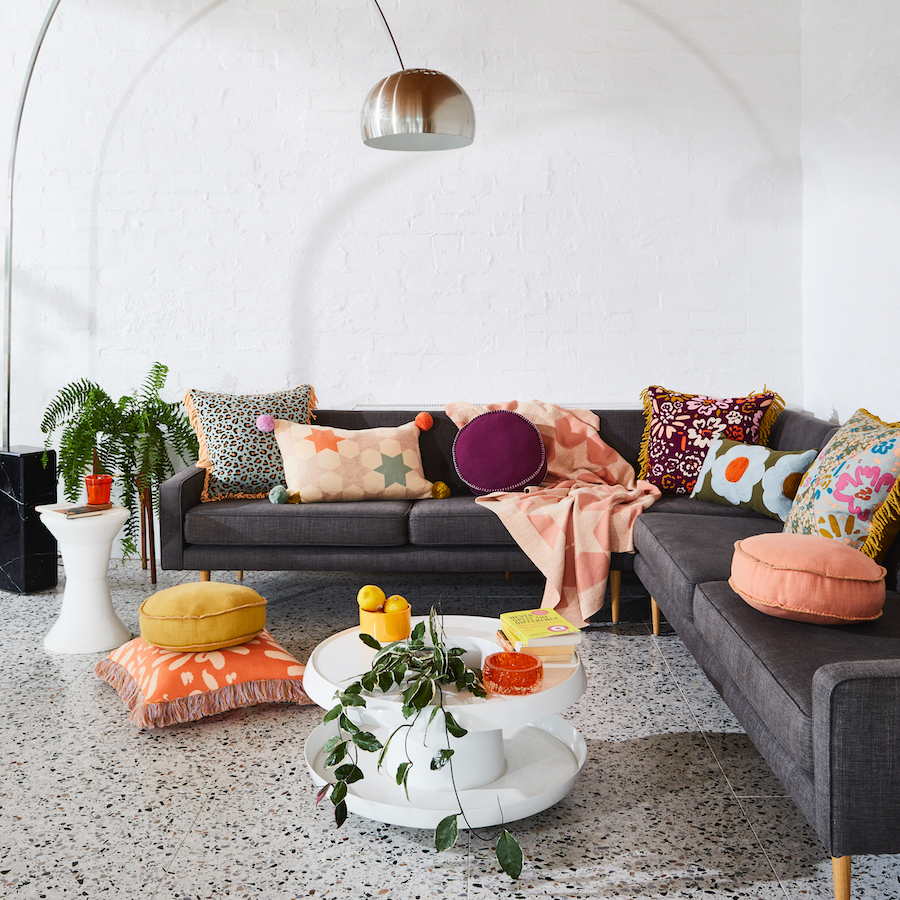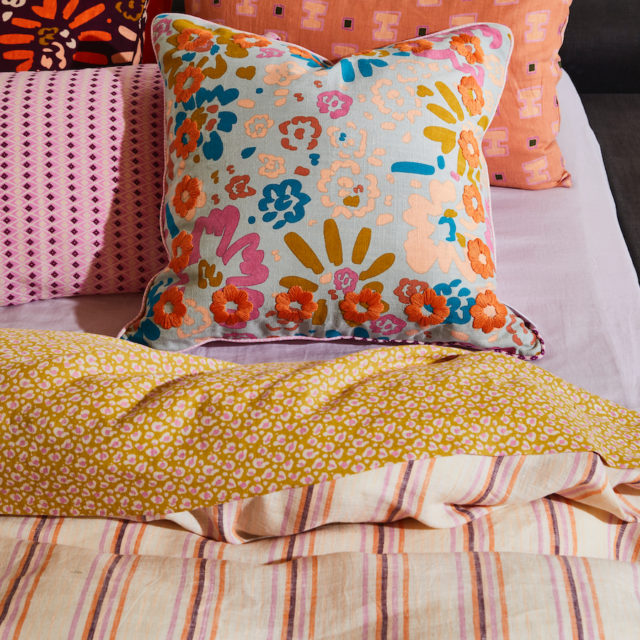 The inspiration has resulted in more of the luxe bohemian vibe we've come to associate with the brand. "I fell head over heels for the imagery capturing crystal clear waters and hidden sandy coves and felt compelled to try and capture this laidback sense of bohemia in our next collection," says Phoebe of the Spanish inspiration.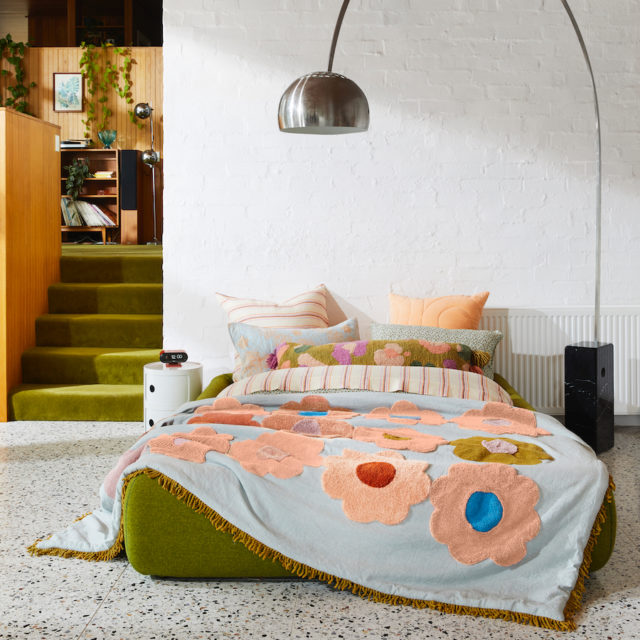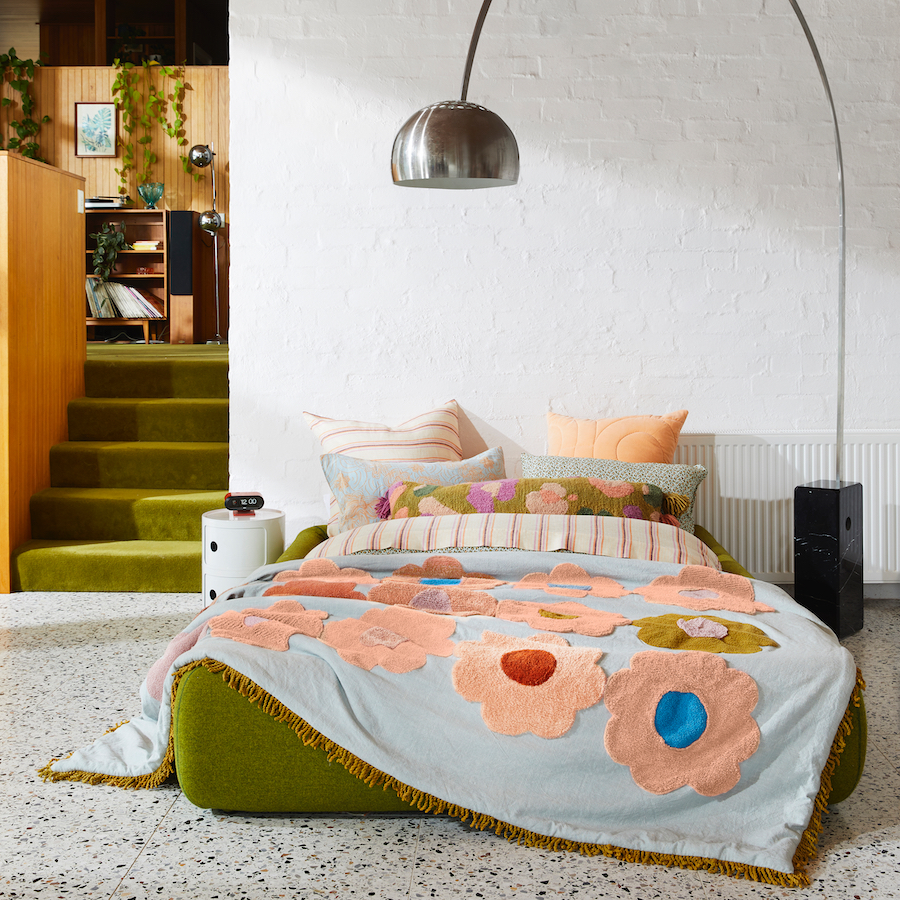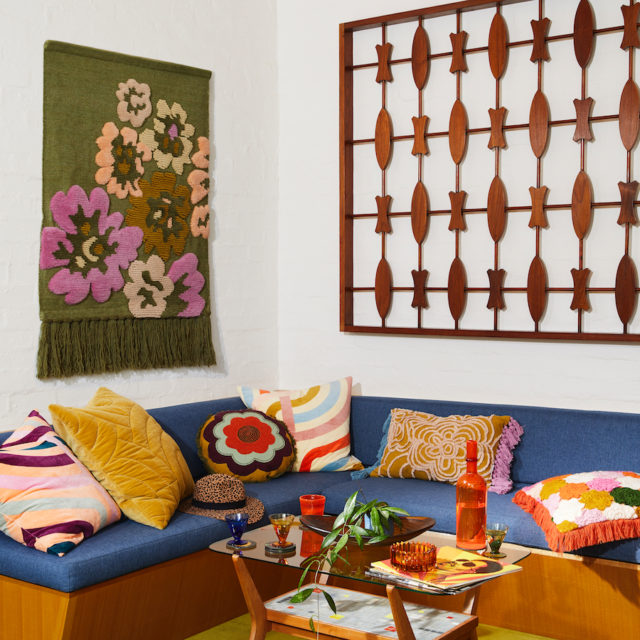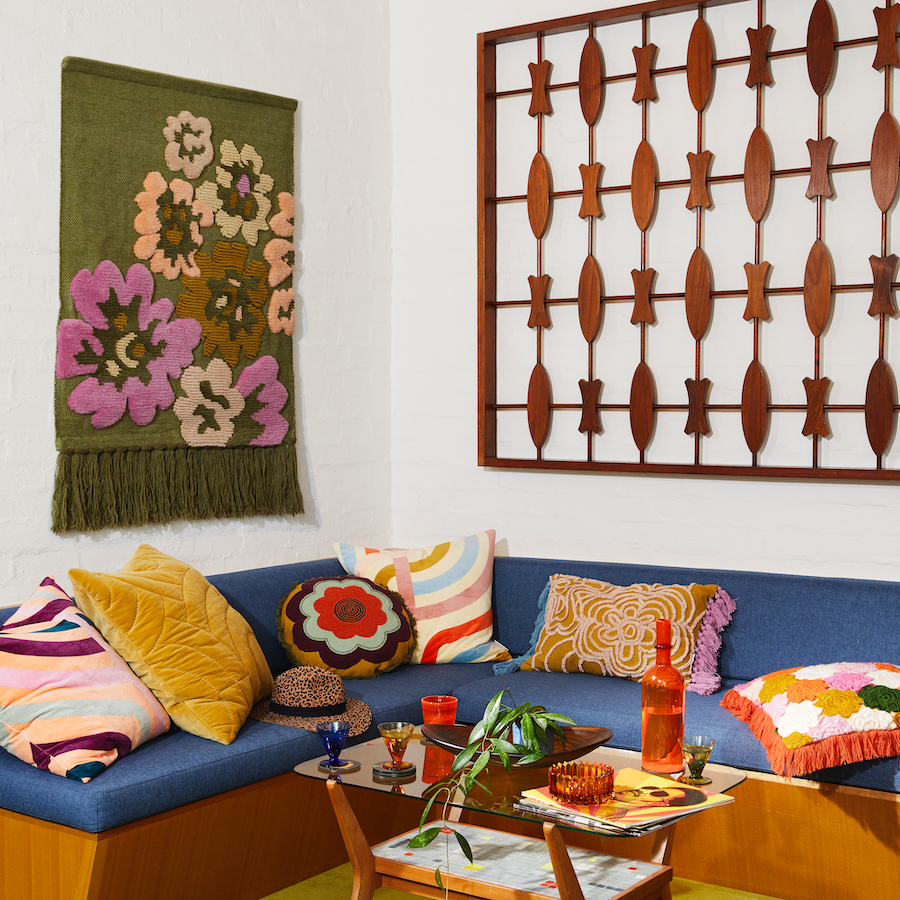 Fans of the brand will be excited to see that this range includes a rather fabulous selection of womenswear; as a mother, with another child currently one on the way, a desire to create comfortable yet stylish womenswear makes a lot of sense.
"I'm really excited about our first foray into womenswear and let's face it, it was always bound to happen! We've designed leggings and sweaters that can effortlessly take you from home to the cafe and back again. Comfy yet stylish is always my go-to," says Phoebe.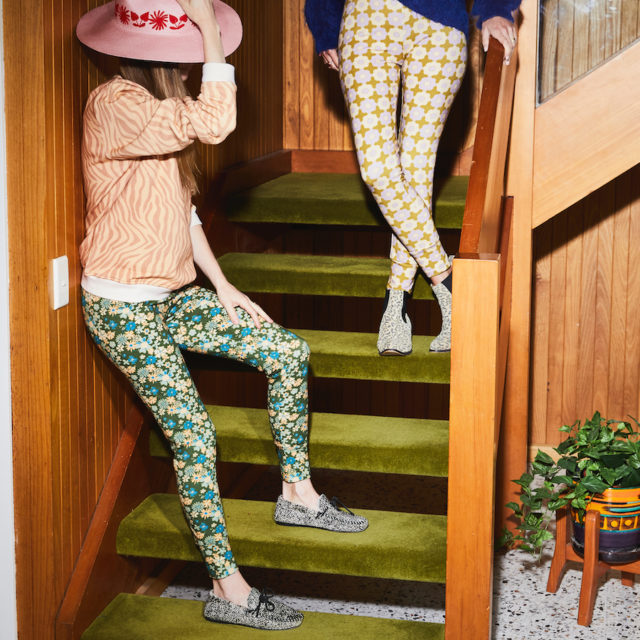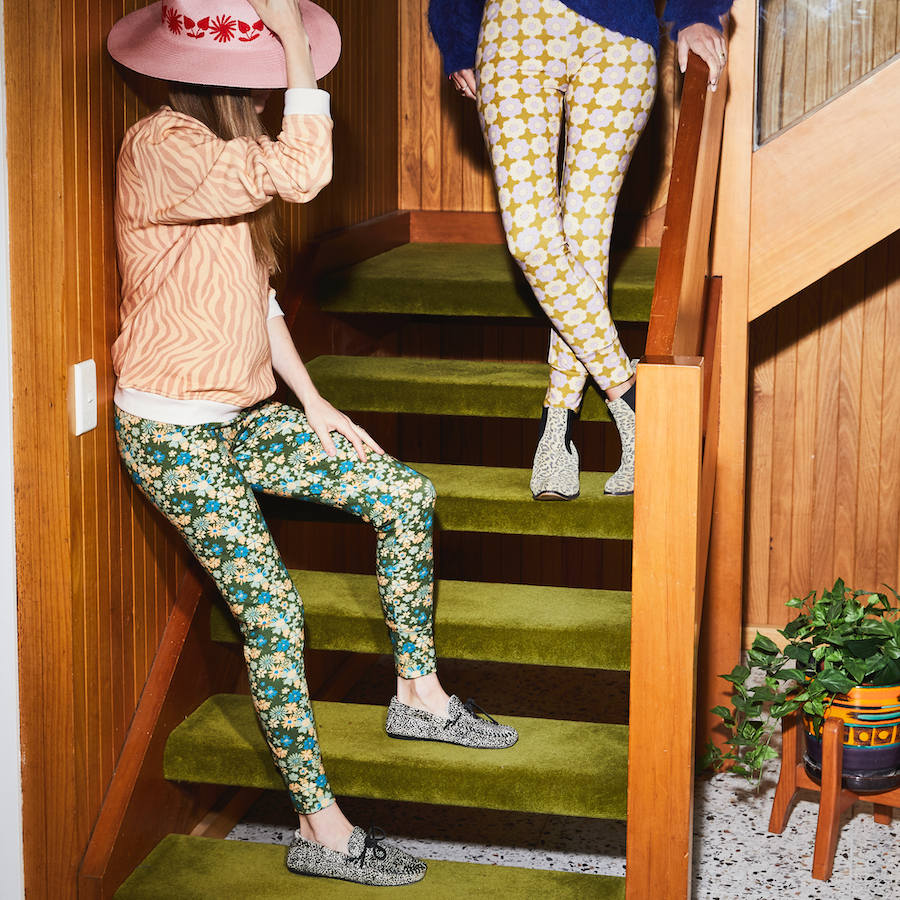 The brand went through many iterations of the apparel to make sure it was perfect. "We needed to have the softest of soft material, plenty of stretch to make it comfortable and just the right amount of material for just the right fit. We love a baggy jumper, but baggy leggings? Nah!" says Phoebe.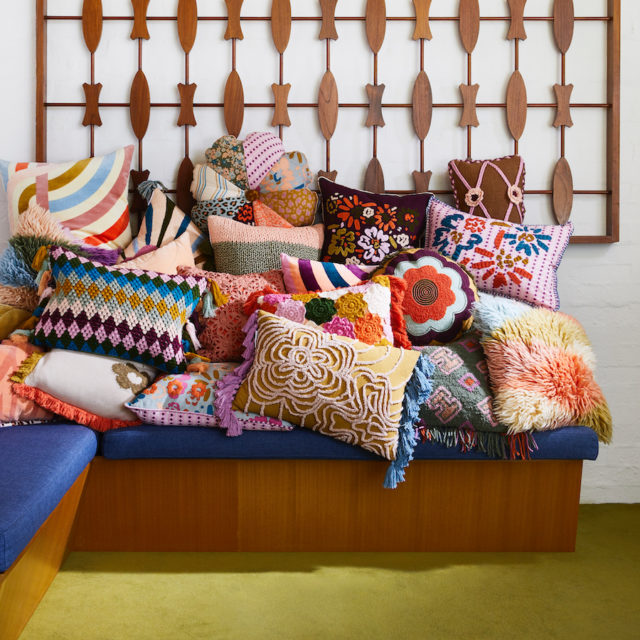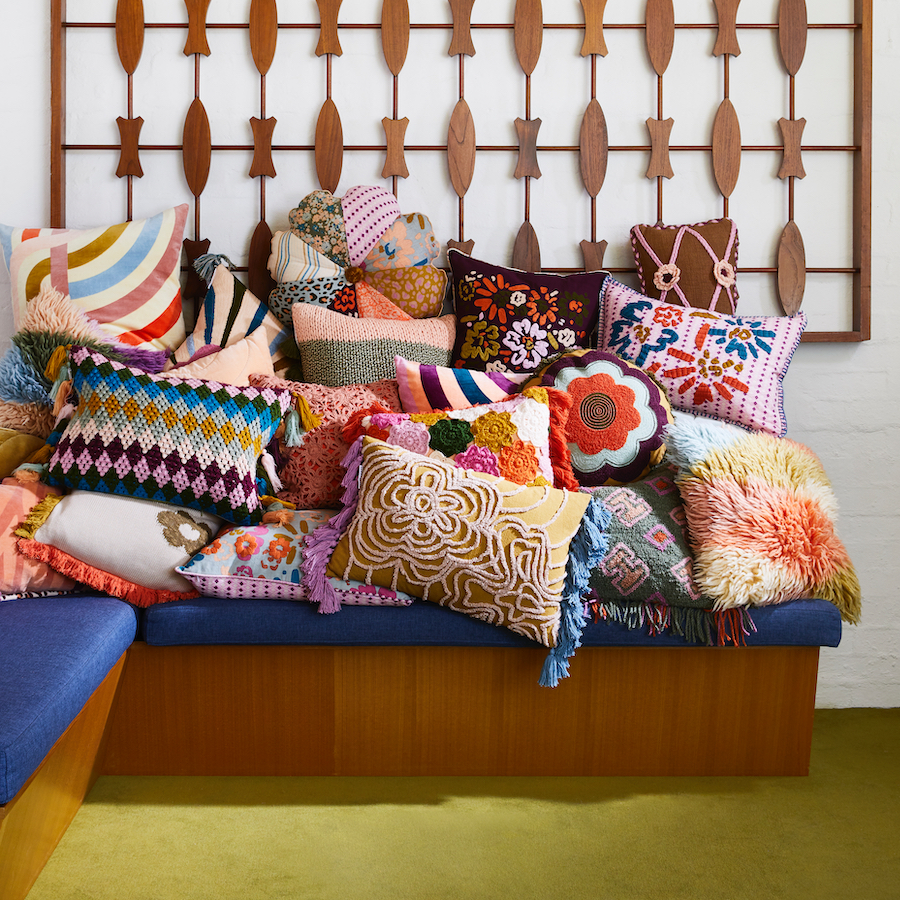 Of her favourite pieces, Phoebe struggles to choose but she's rather fond of the new Passa Velvet bedcover. "I always love to update my tufted throw and I'm crushing over the colour palette and versatility of that one; I just can't decide which side I like the best as I'm a sucker for animal print anything!" says Phoebe.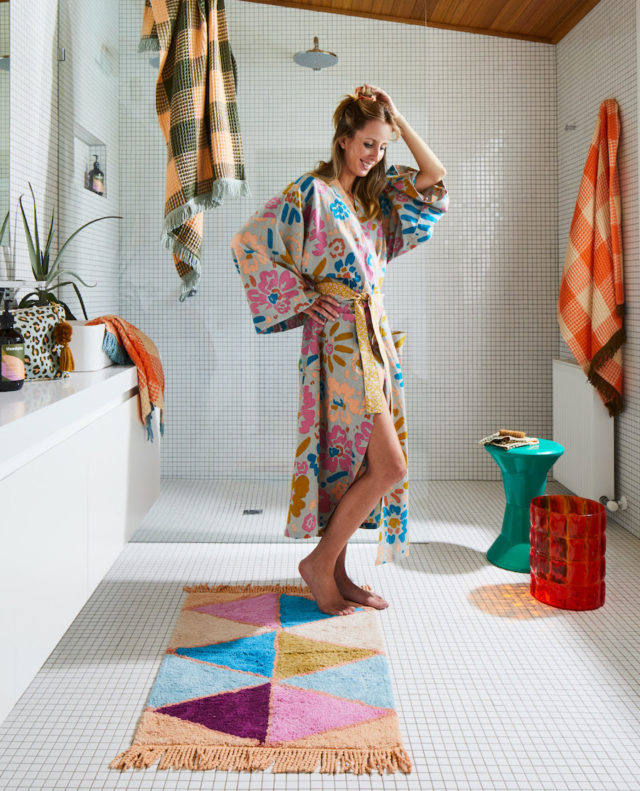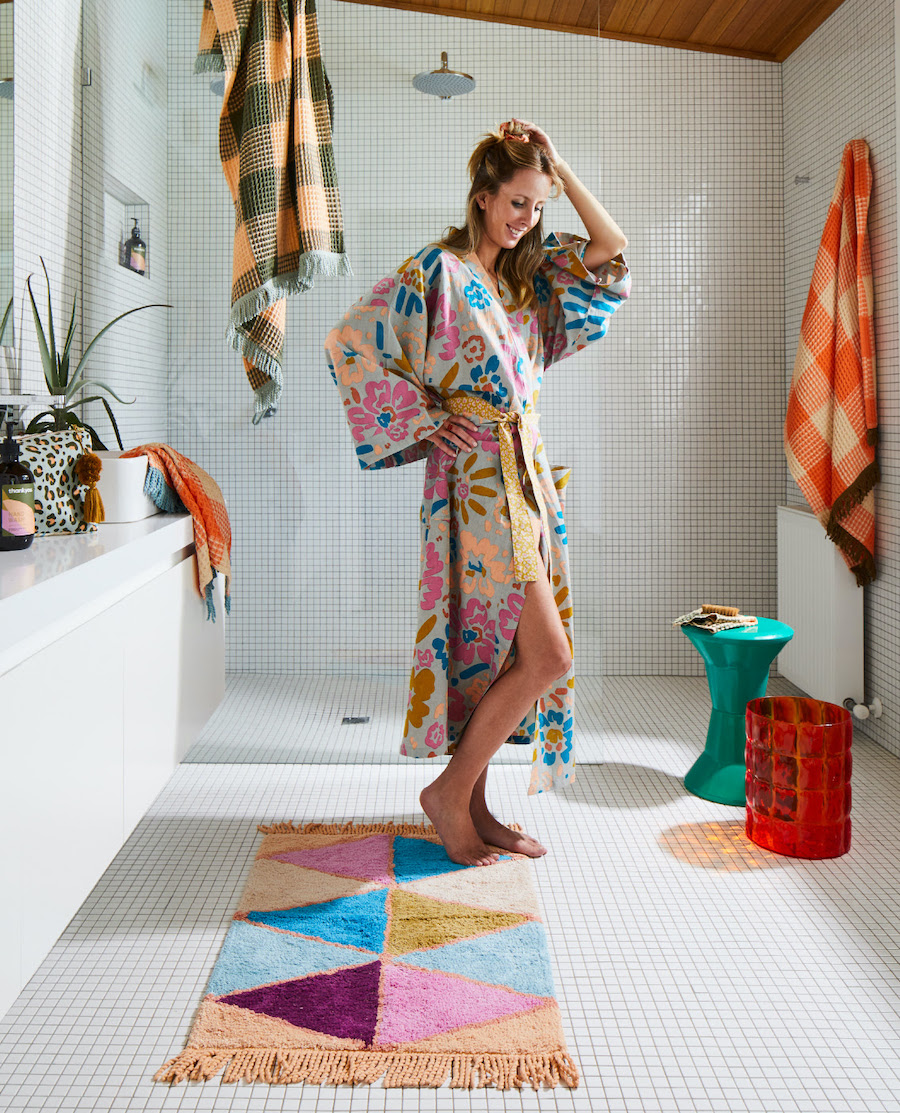 There's a new line-up of door mats too – there's one that reads 'G'day' while a leopard print and 1960's inspired daisy print one rounds out the mix.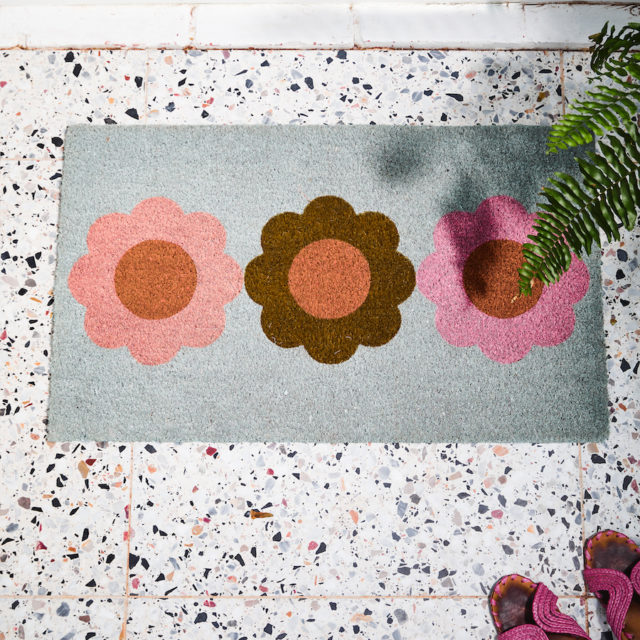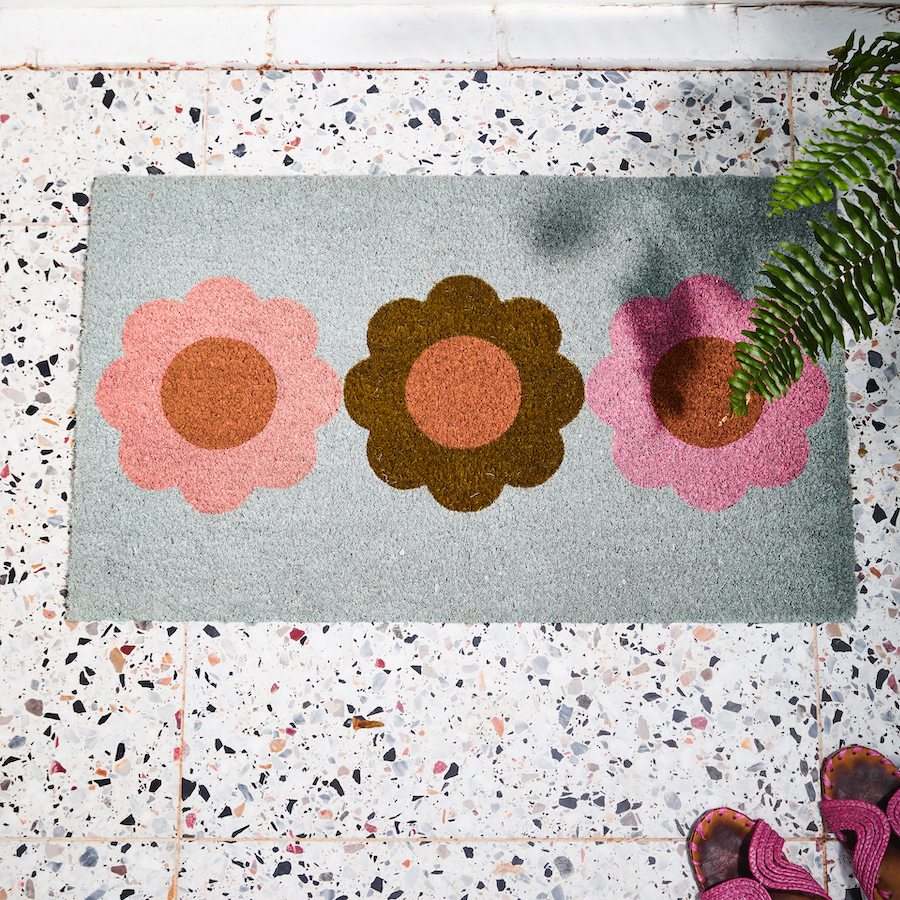 With a new baby on the way, Phoebe is rather invested in the range's children's offering. "I've got my eye on quite a few things from our Kids + Baby range, in particular the sweet bird print on our Casanita baby blanket, the adorable Rari woven wall hanging and the Ethel patch cushion is a new fave that I could style both in-and-out of the kids' rooms," says Phoebe.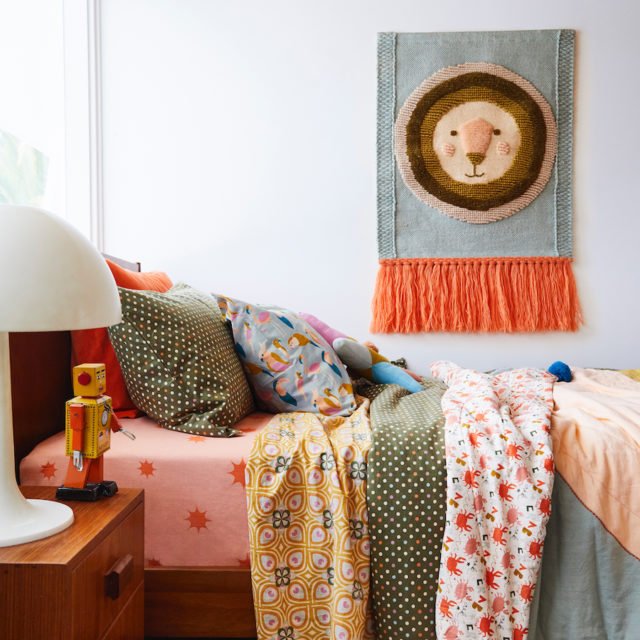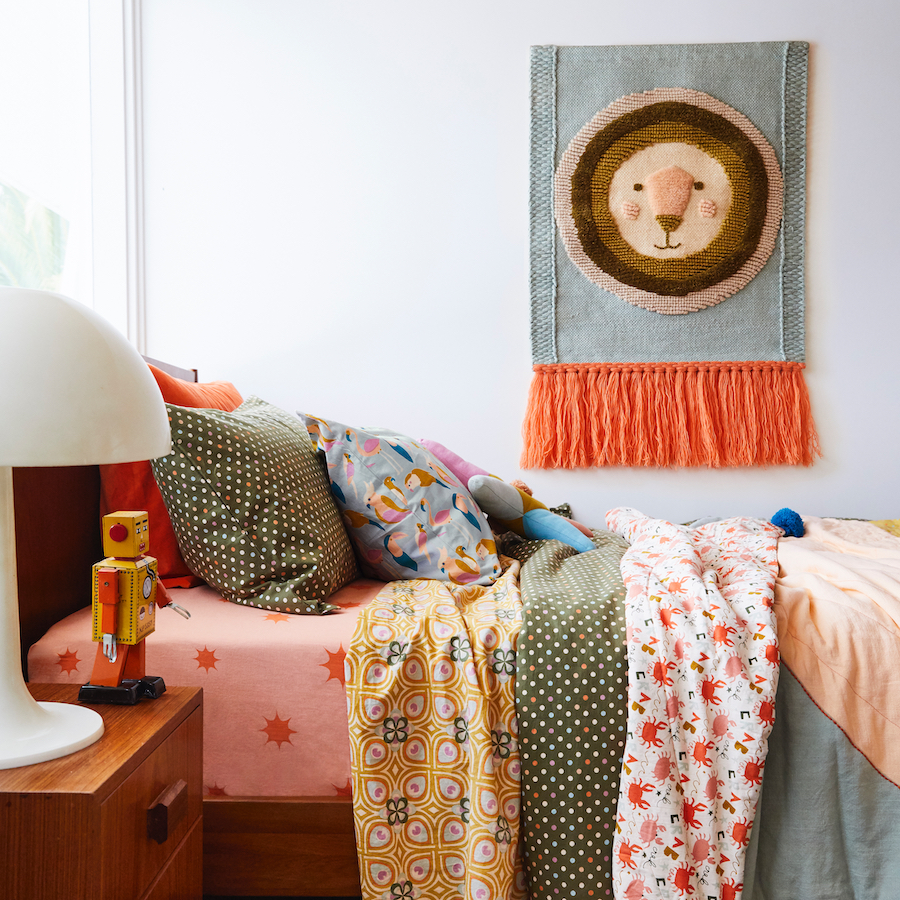 Ultimately though, it's the usual mismatch of prints and colours that excites Phoebe the most. "We're proud to design prints that unexpectedly and expertly clash with one another. I also can't wait to see how our customers choose to style prints from the new range; they always inspire me just as much as the collection itself does!"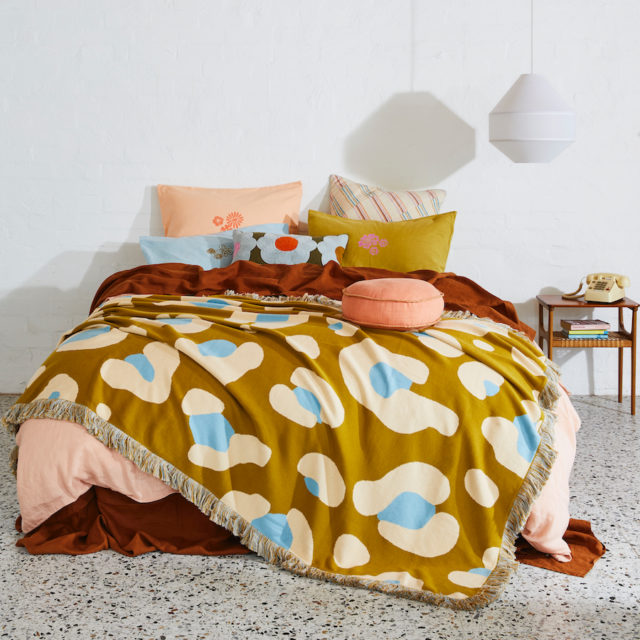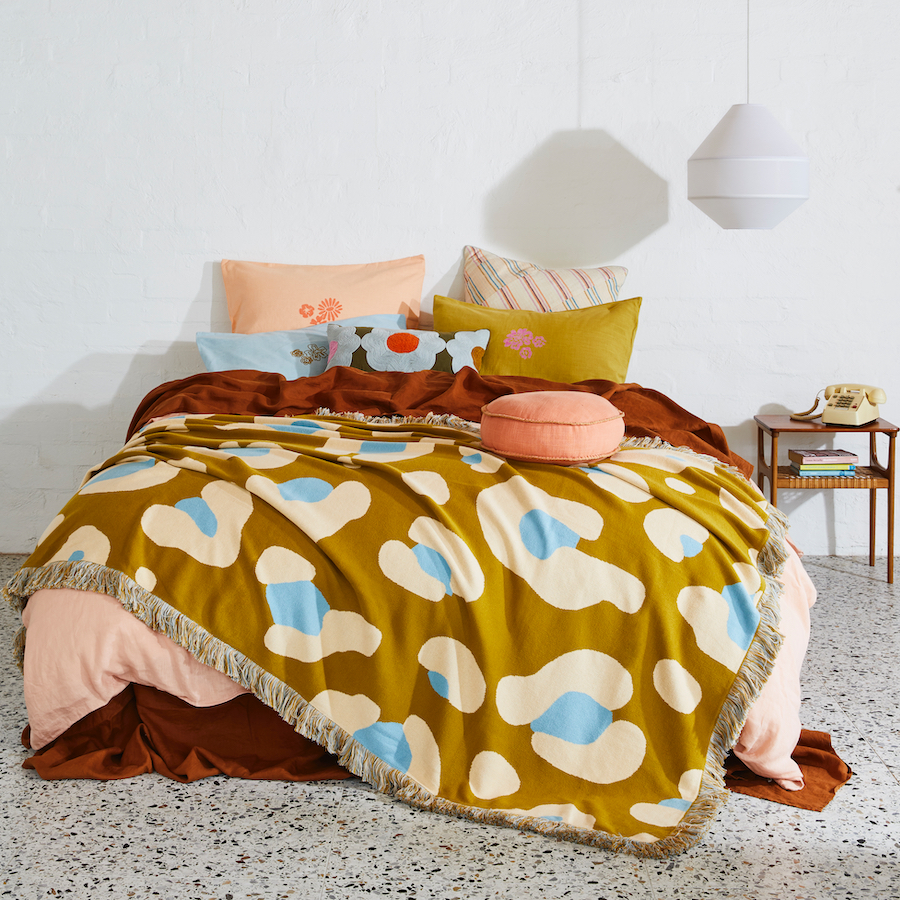 Photography: Armelle Habib | Styling: Noël Coughlan
Shop the range online | The best places to buy Australian bed linen online