Sage x Clare's new season 'Soleil Collection' landed in our inbox a few days ago, causing a flurry of excitement between Jen and I. Combining braiding, sequins, beading, charms and gold pops, the gorgeous new bedding and accessories range is brimming with that wonderful, free-spirited bohemian feel that the brand does so well and we couldn't wait to share it with you.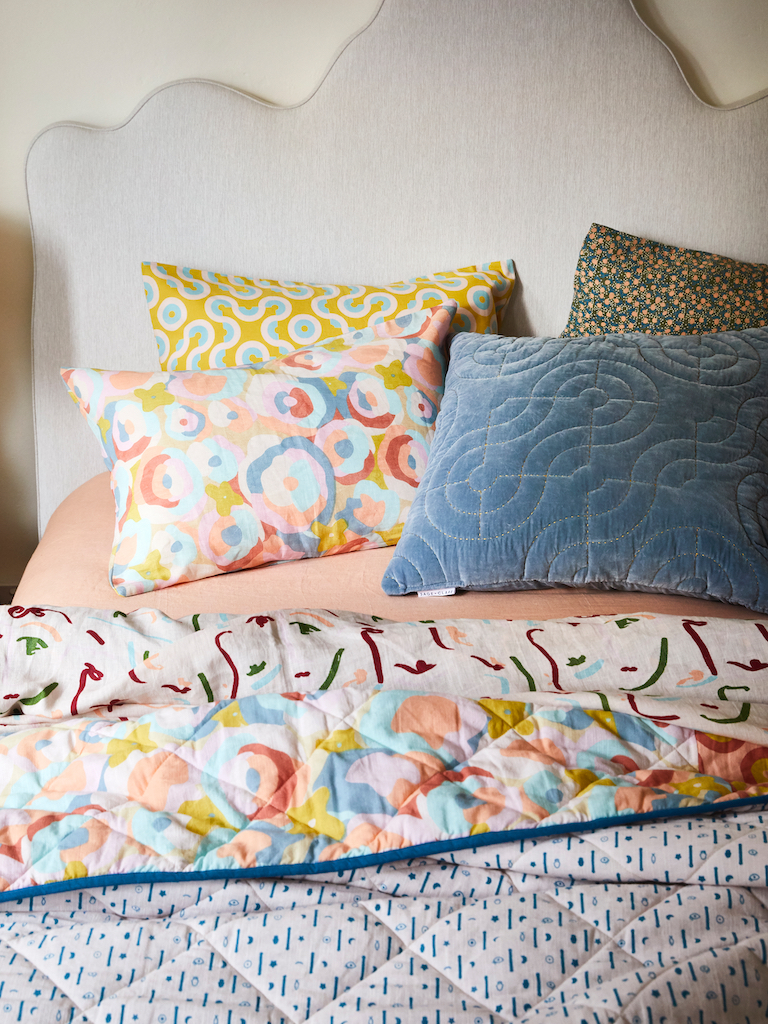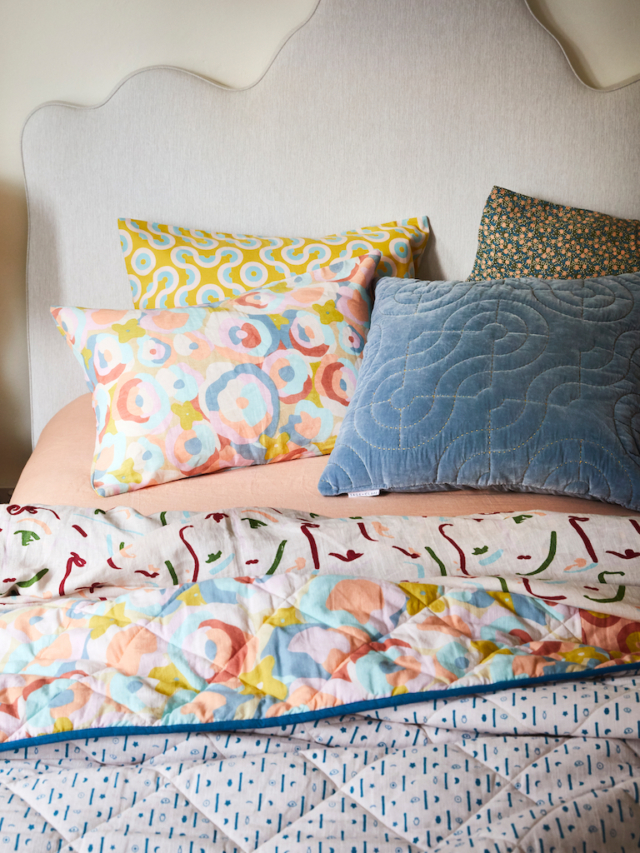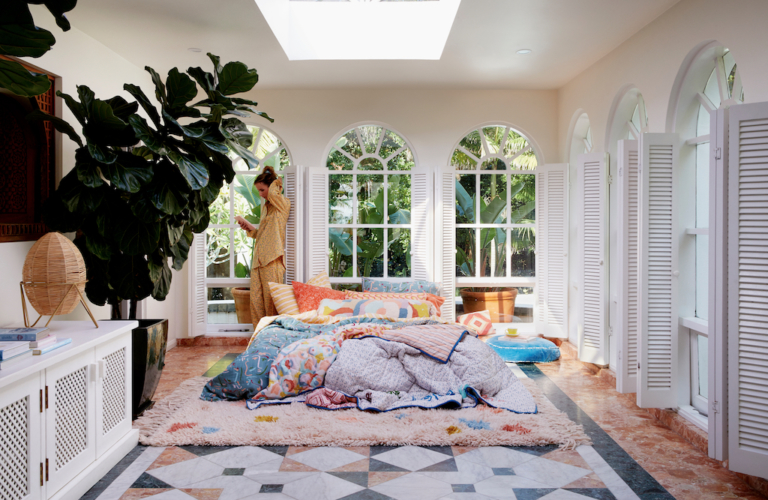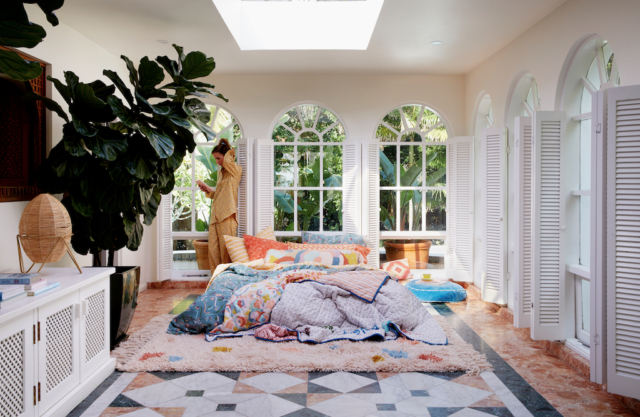 "Our new range has an international flavour, combining the romanticism of the Mediterranean with a mystique inspired by some of the world's most exotic locations," says the brand's founder Phoebe Bell hinting at Morocco – a destination that is woven throughout the range. "The range's authentic, hand-crafted details are evocative of the artisanal wares found in the colourful medinas of Marrakech and its surrounds," adds Phoebe.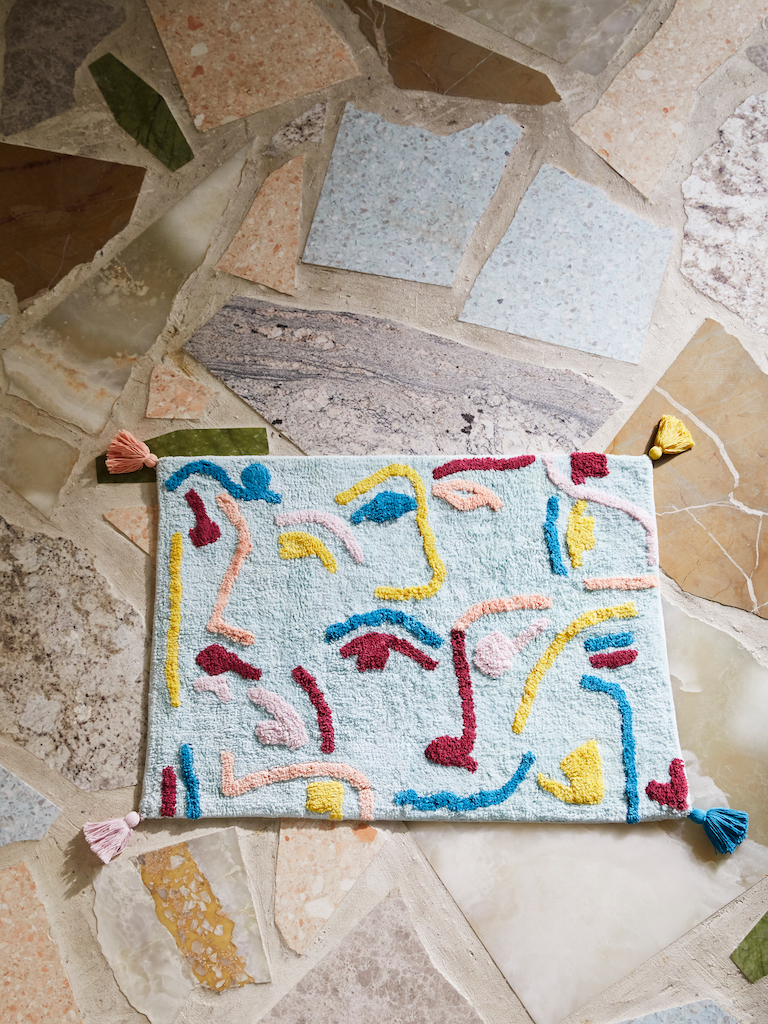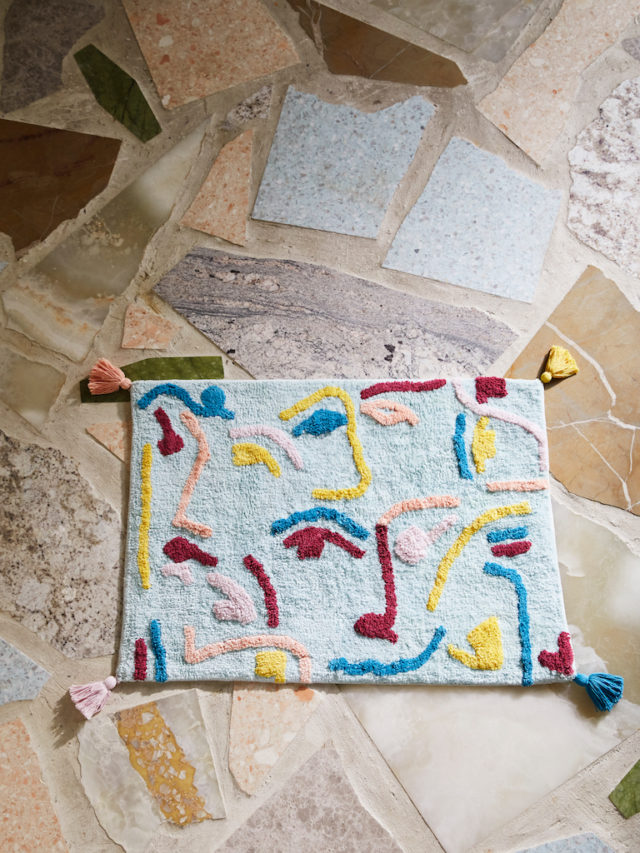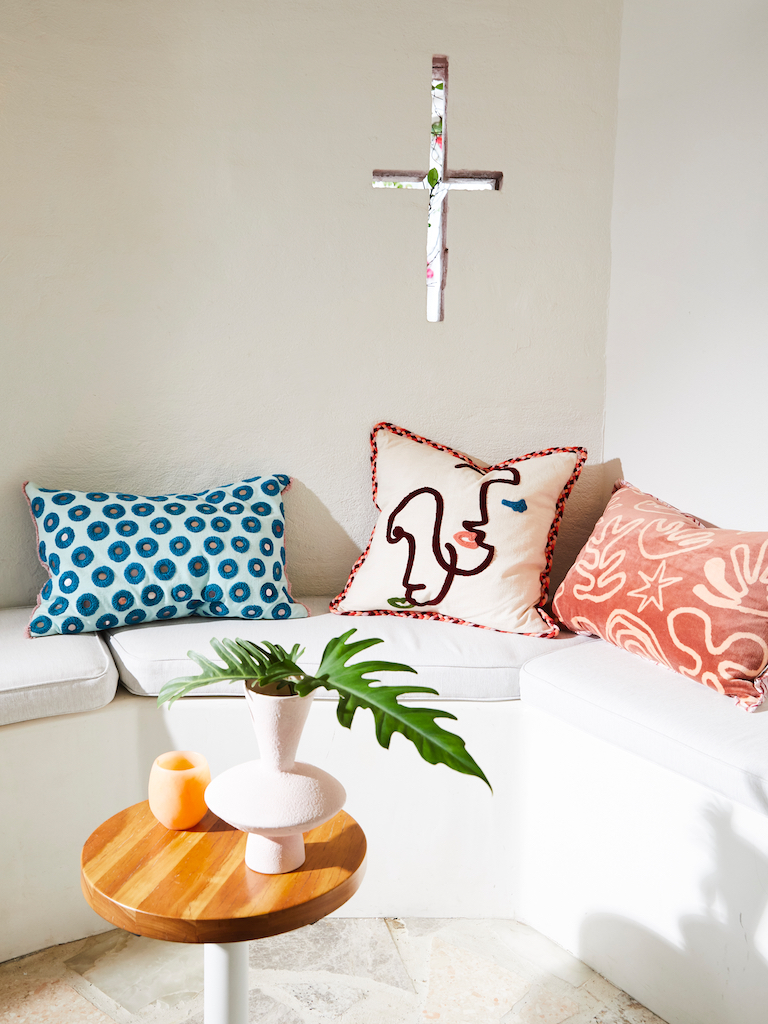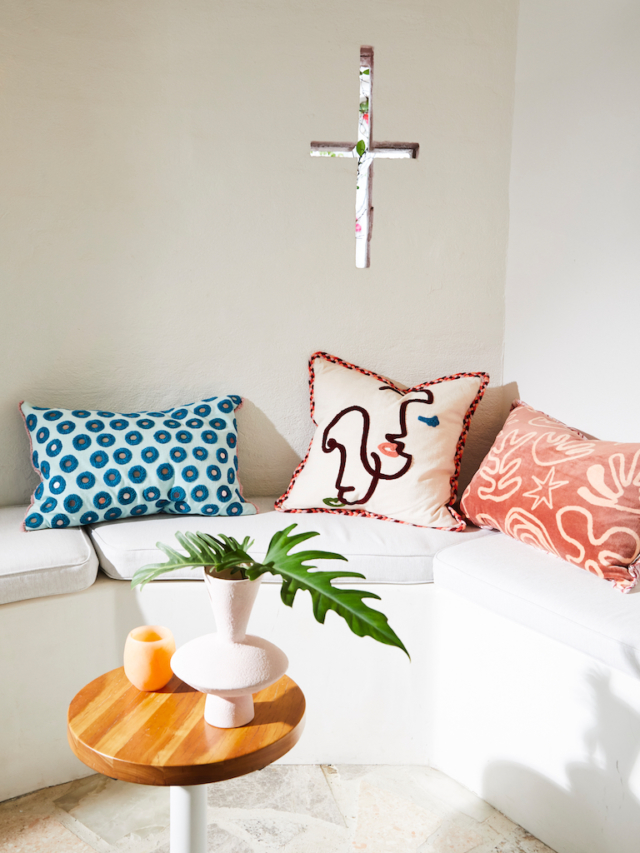 Stripes, stylised florals, flowing shapes, bold sunbursts, terrazzo and a fun nod to Picasso round out the collection that is full of updated favourites as well as some brand-new designs. "We're not ones to ever sit still, so this range sees a launch into new categories, including an exclusive kids' bedlinen range, napery, aprons and scrunchies," says Phoebe.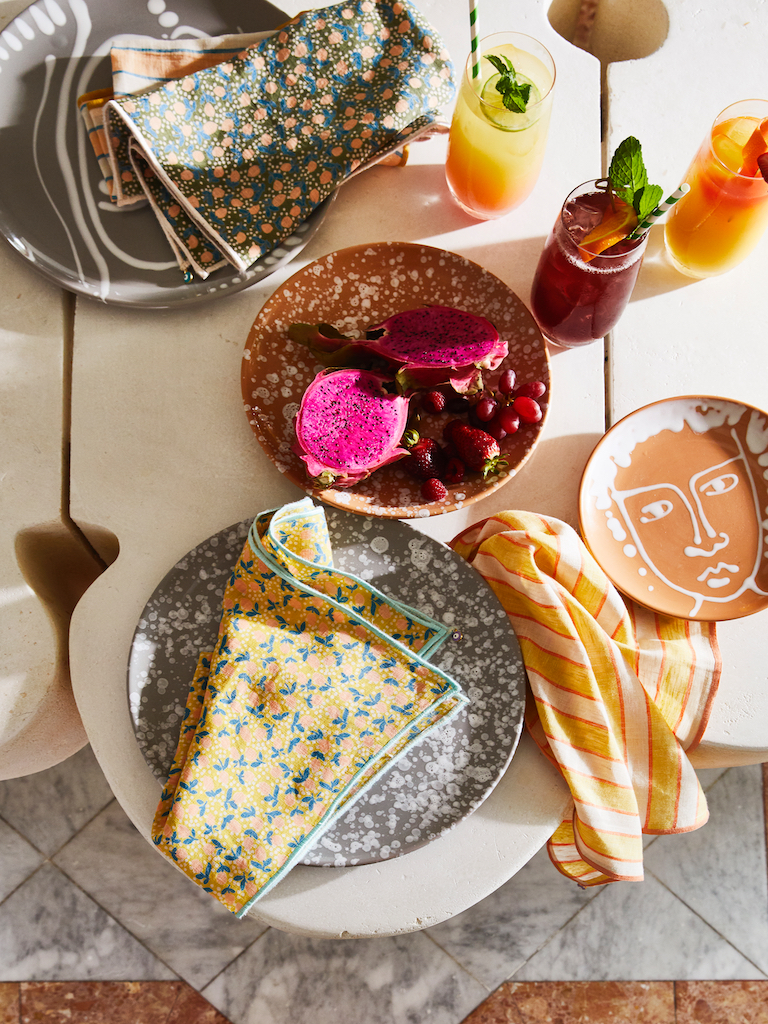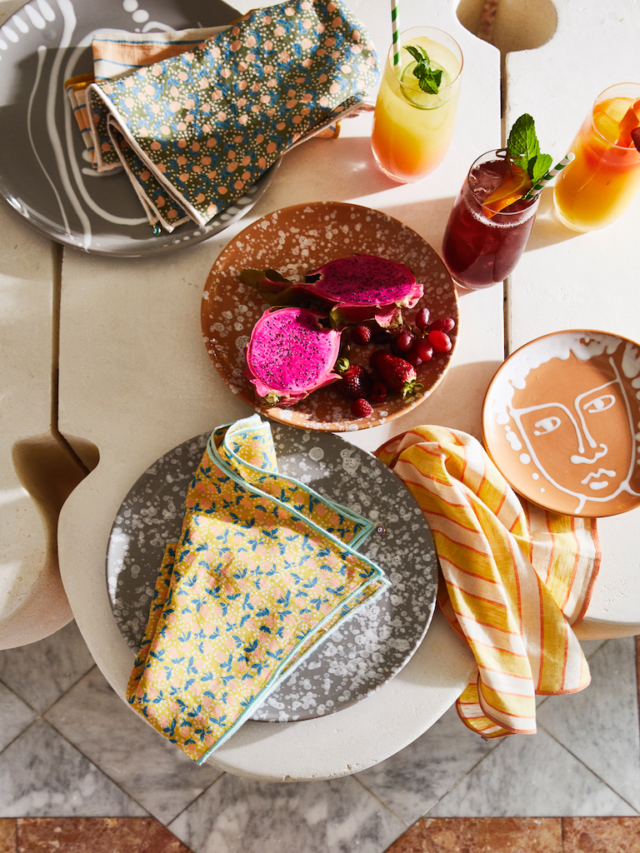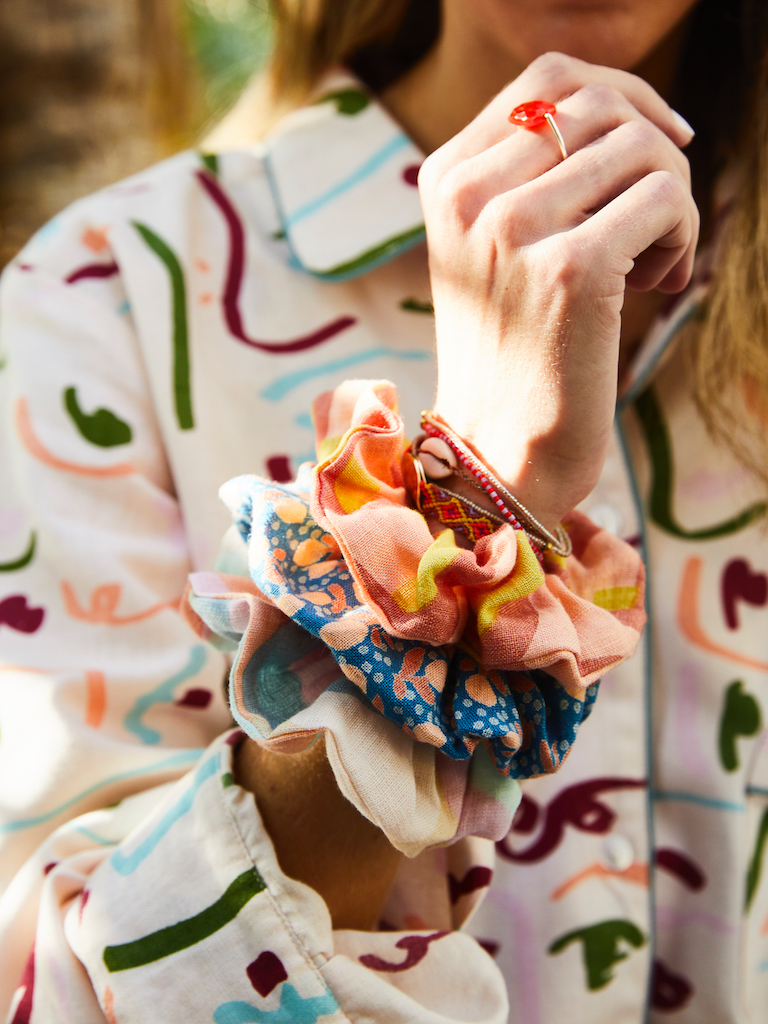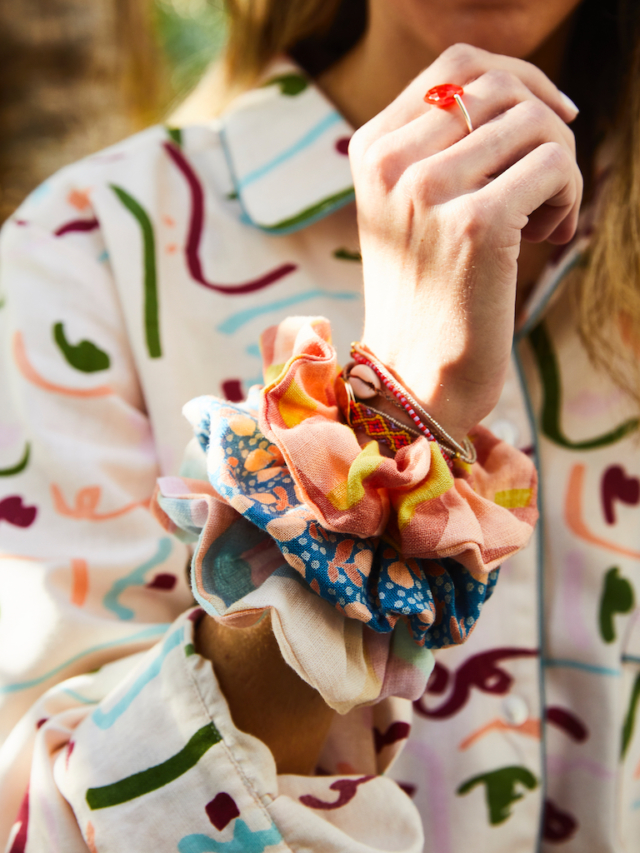 A first for Sage x Clare, the kids' range is pretty special – bold graphics, hand-drawn patterns and a colour palette inspired by balmy European destinations (I love the terracotta and blue spot) make for a pretty intoxicating mix. The debut range also features a colour-blocked coverlet, muslin wraps, oversized smartie cushions, storage baskets and a floral-inspired play mat.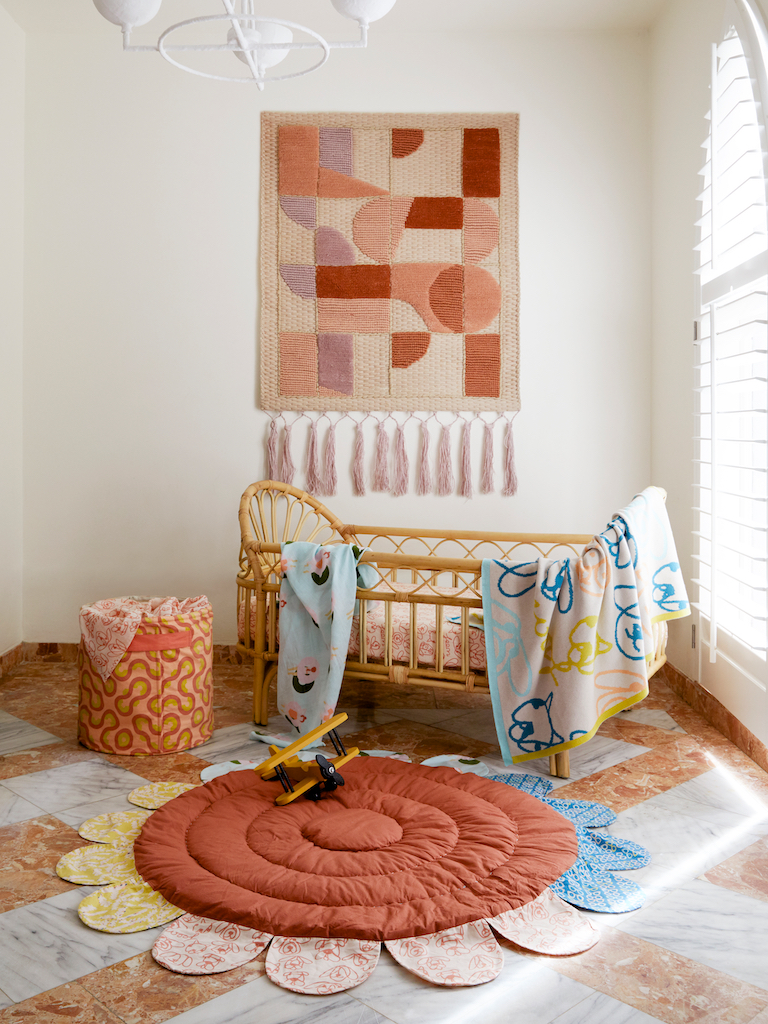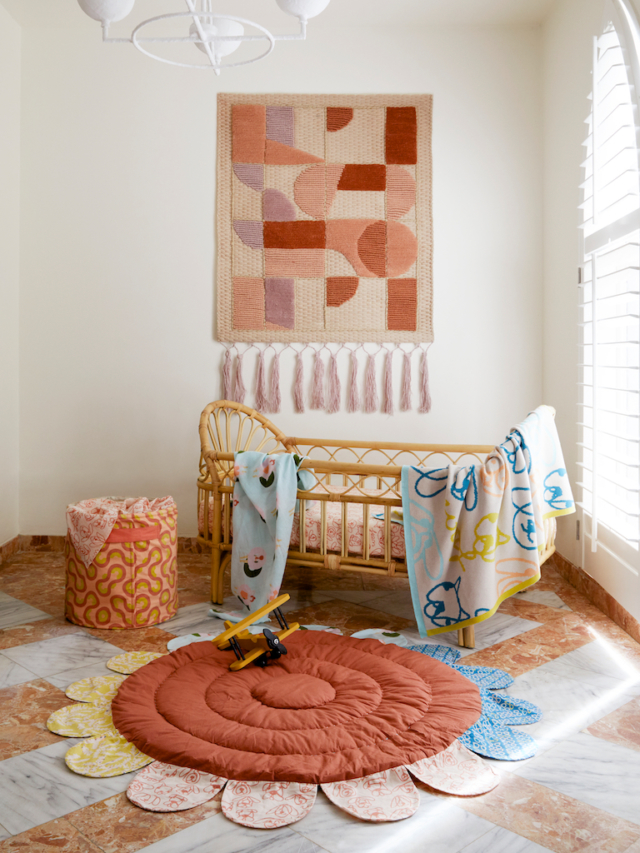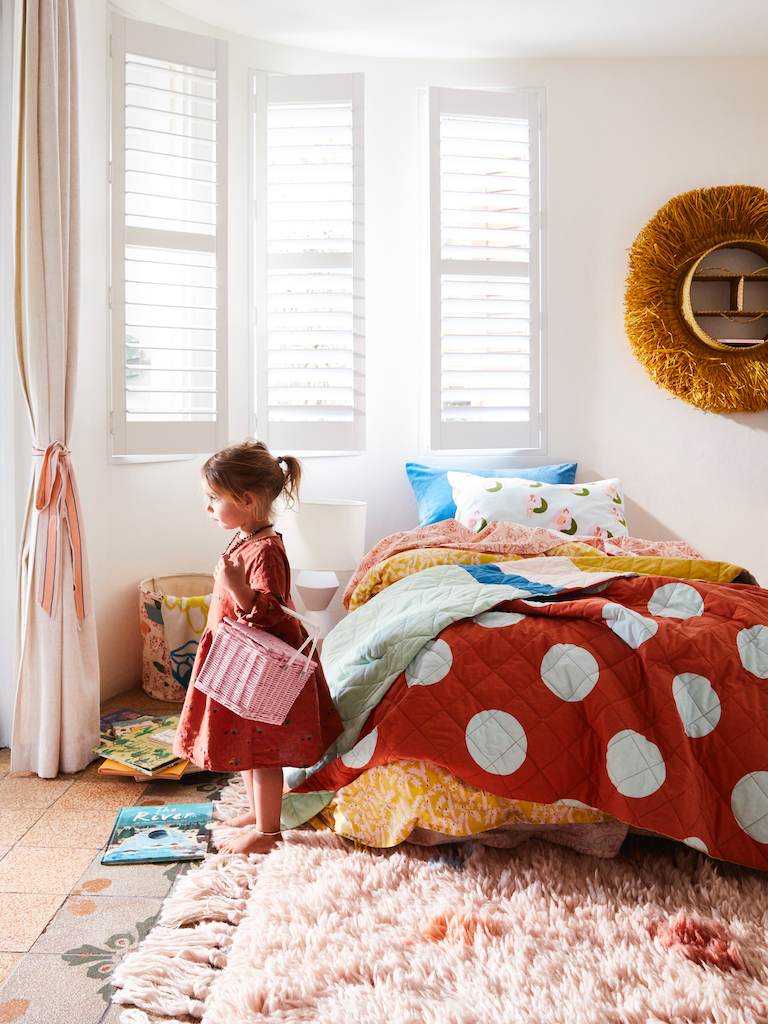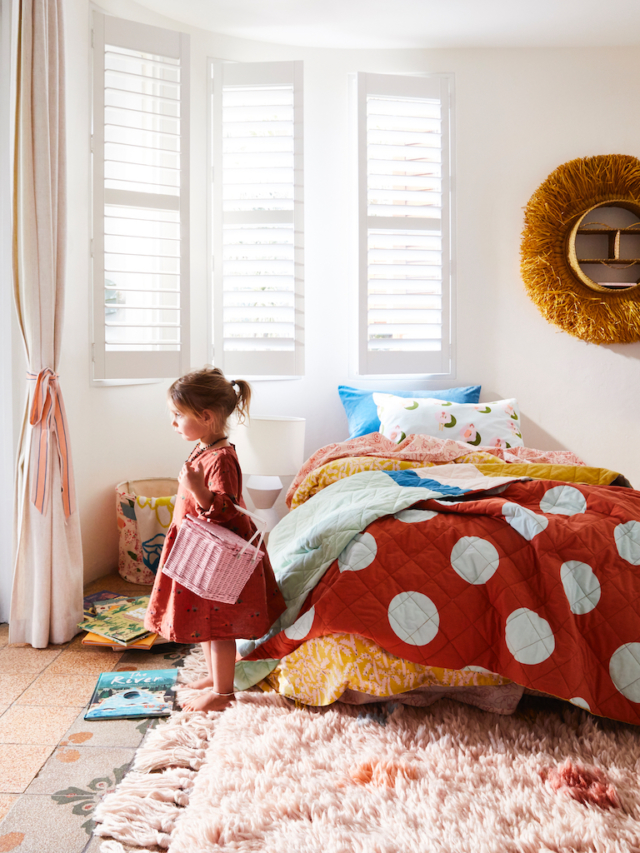 Hard-pressed to pick a favourite design from across range, Phoebe settles on the 'Mathilde' stripe range in the 'Canteloupe' colourway. "I'm in love with this design and in person, the colours are captivating, and I cannot wait to get it on my bed!" says Phoebe.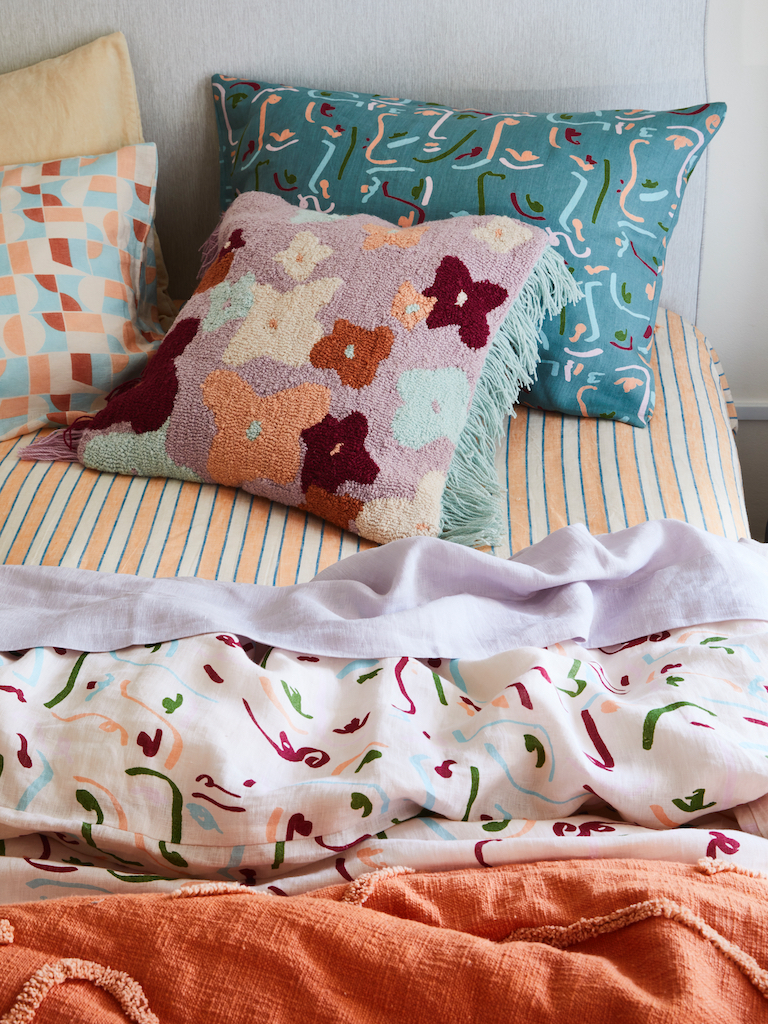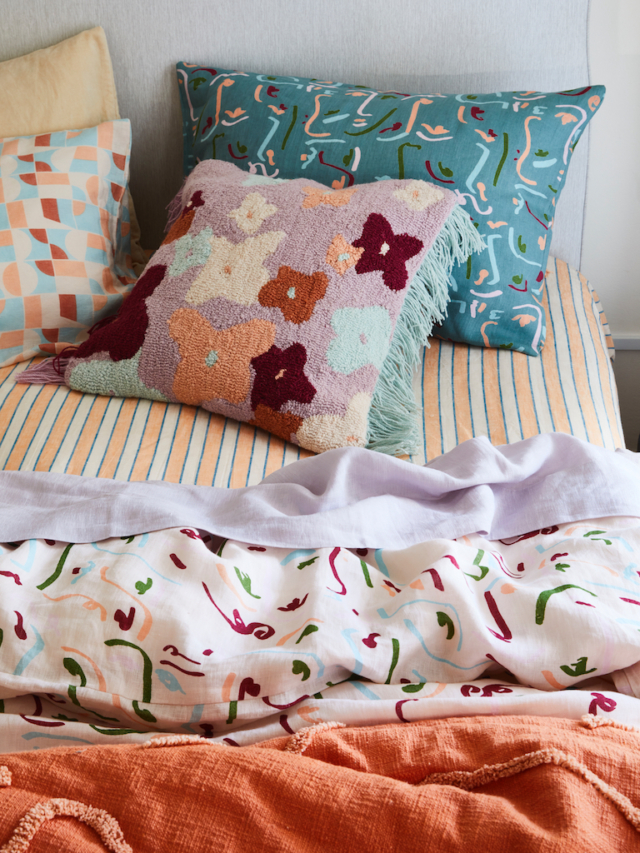 Personally, I love the sequin embellished graphic details (such as the hamsa palm) that represent a new look for the brand. "The hamsa palm was really borne from the very destinations the collection was inspired by. It is an ancient Middle Eastern symbol that has come to mean different things to different cultures. Broadly speaking though, it's regarded as a protective talisman thought to bring good fortune and happiness and we thought it would be a lovely reference to weave throughout the range."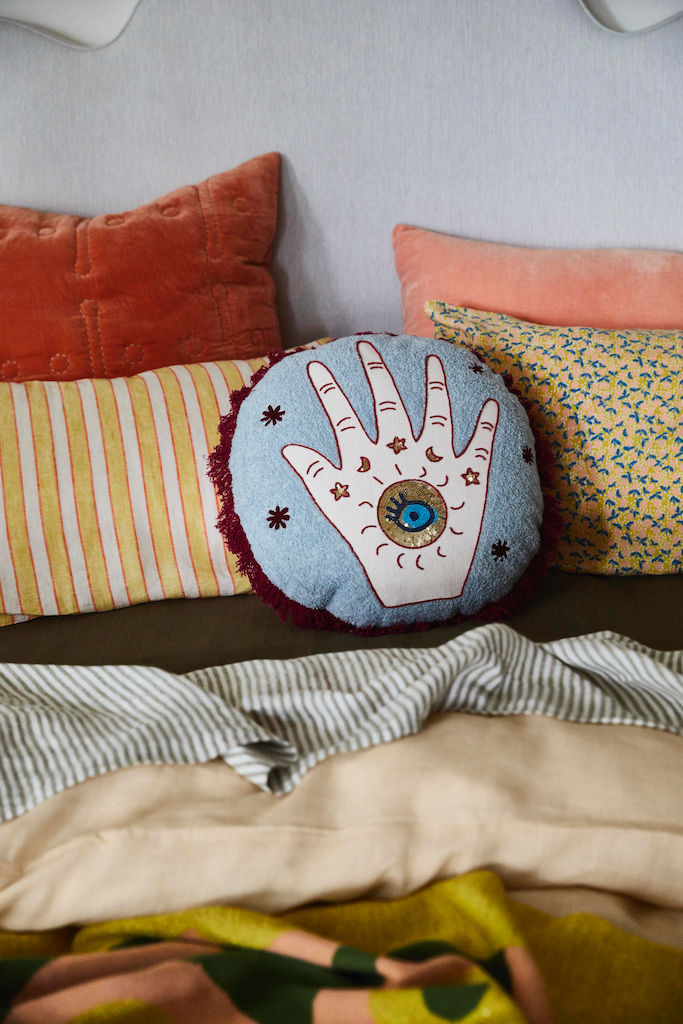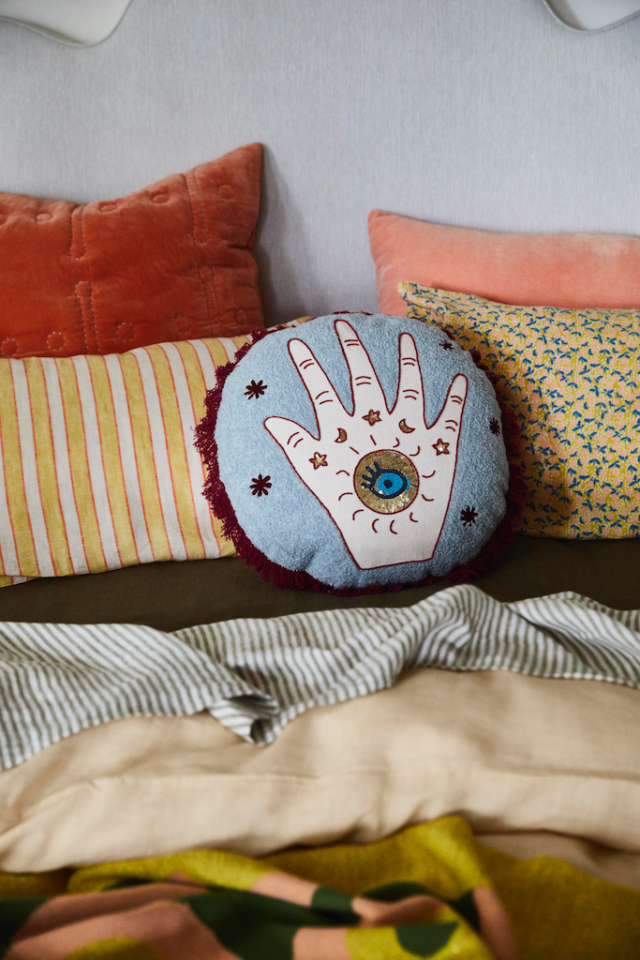 Photography: Armelle Habib | Styling by Julia Green and Noël Coughlan for Greenhouse Interiors, assisted by Sarah Walsh, Annie Bell, Jemma Bell and Alison Lewis
Shop online | Discover the ancient Moroccan decorative finish Tadelakt