It's been around for centuries but Aussie bathroom renovators and designers are now being let in on an industry secret that delivers a minimalist and completely seamless bathroom without using a single tile.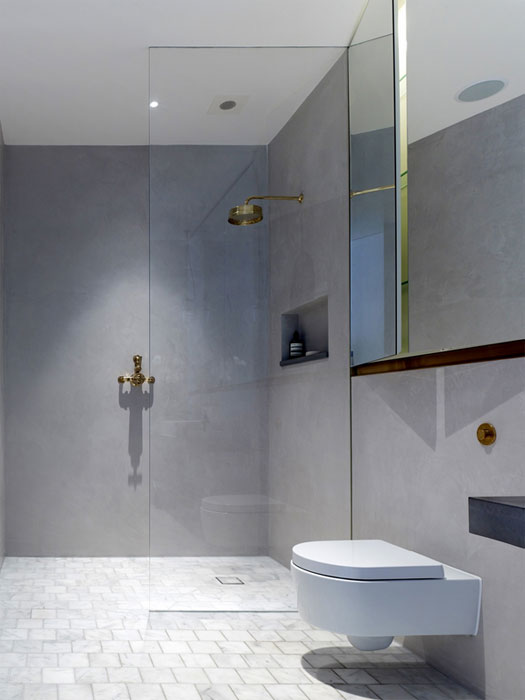 Originating in Morocco, Tadelakt is a lime based render product which is naturally waterproof, can be tinted to just about any colour imaginable and creates an exquisite finish to any bathroom or wet area.
Thanks to renovation shows like The Block and House Rules, Australians have been introduced to the wonder of Tadelakt bathrooms as the housemates look for that special something to wow judges.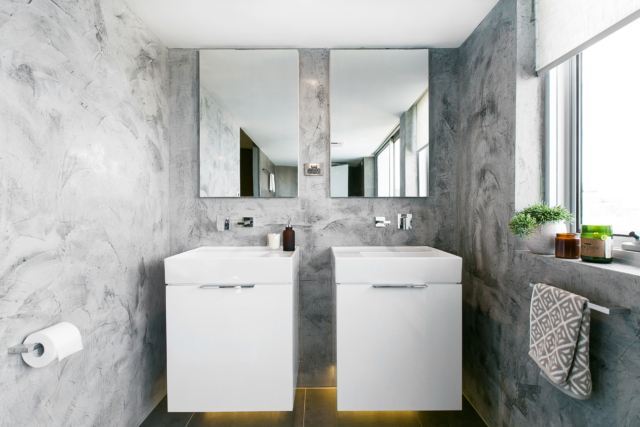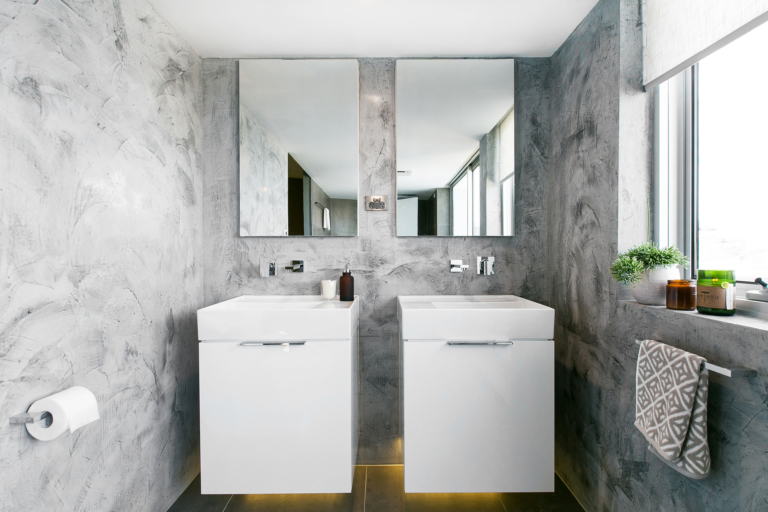 On the recent series of Channel 9's The Block, contestants, Caro and Kingi used this finish extensively in their apartment, earning praise from the judges week after week.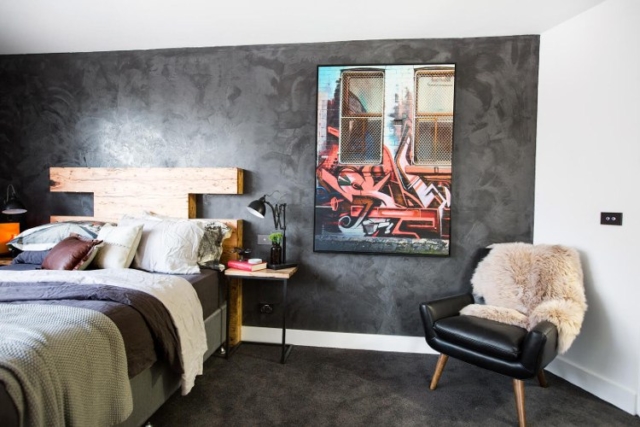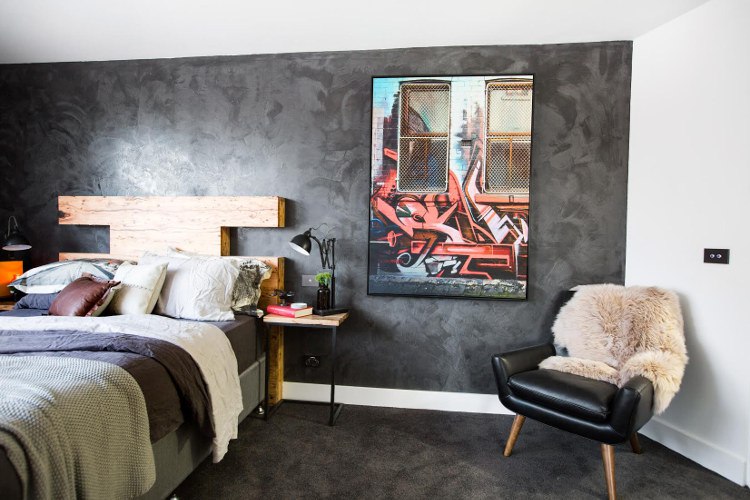 Melbourne based natural materials artisan, Gorni Cahani from Render it Oz, is happy Tadelakt is becoming more widely known, seeing an increase in enquiry as renovators and designers choose the Moroccan finish for their bathroom projects. "I think some of the biggest surprises for most people who enquire about Tadelakt is how durable it is, how little maintenance is required and how green and natural it is."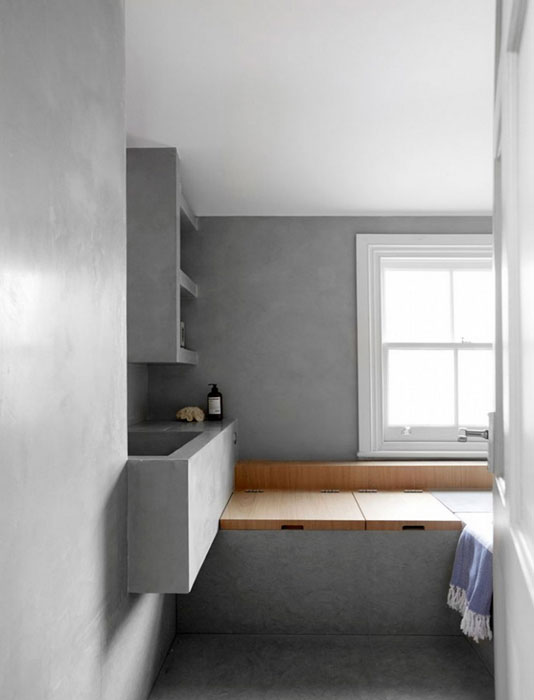 On the design front, the most sought after colour at the moment is a light grey, concrete colour because of its industrial look. It also goes really well with recycled timber bathroom furniture and accessories. Pearl white with blue LED bathroom lights, understated beige tones and even dark and moody black bathrooms are very popular too.
Aside from its aesthetic beauty, Takelakt is 100% natural and has no artificial materials meaning it is not a burden to the environment like its competitors, tiles and other cement based finishes. Tadelakt is also extremely low maintenance. "It is resistant to mould, moisture and humidity," says Gorni. "And it is easily cleaned by wiping the surface with a cloth and a bit of black soap."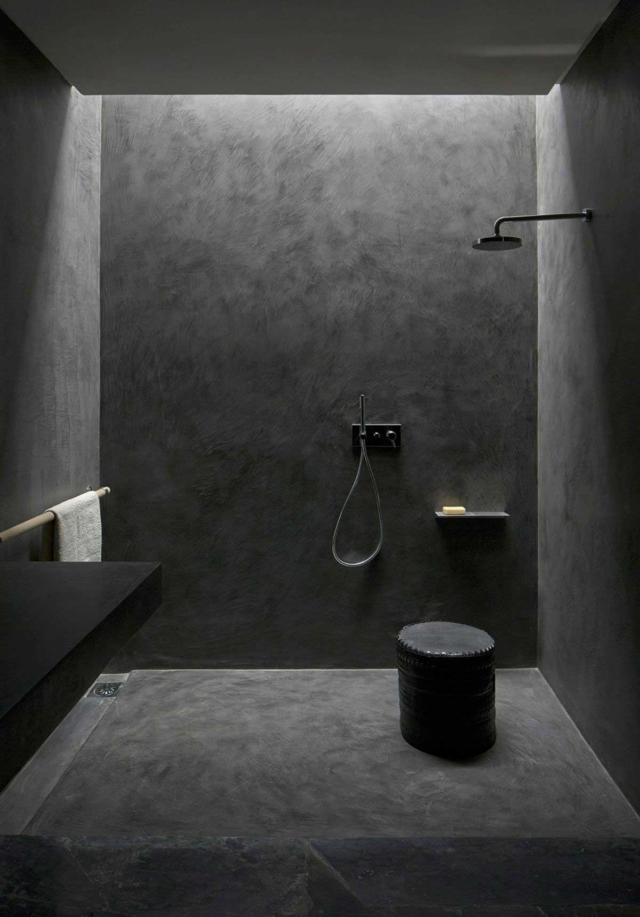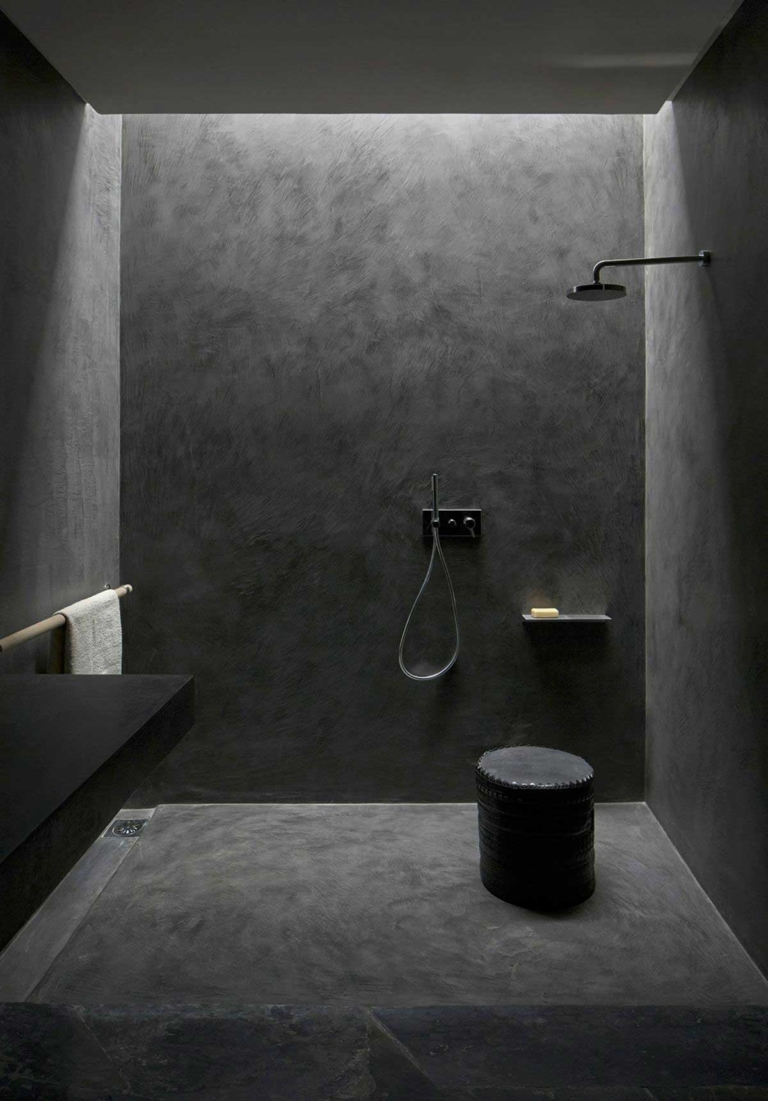 Fast facts – Tadelakt
What is Tadelakt?
In its original Arabic form, Tadelakt translates to 'rub in' or 'massage' which is still relevant today as the artisan who applies the product by hand uses special trowels to create the burnt look. Finally, the artisan uses a stone to rub the product which compresses it, brings moisture to the surface then finishes the surface with a special wax and/or olive soap depending on the type of sheen required.
How it is applied?
Originally, Morrocan artisans passed down the application methods to apprentices over the years. Today, artisans usually come from a plastering or rendering background and train over time perfecting the Tadelakt application method.
Surface preparation
Tadelakt can be applied over blue board, villa board, brick walls or just about any substrate you find in bathrooms or wet areas. It can also be used in kitchens, laundries or as a unique feature wall.
Colours and finish types
Tadelakt can be tinted to a range of colours to suit any bathroom or wet room. Being hand applied, no two finishes will ever be the same so you can expect a bespoke, one of a kind design.
Finishes range from:
High Gloss – highly reflective or mirror finish
Lustre – slight sheen or glow that can reflect soft light
Smooth – a matte velvety finish with a rustic look
How much does it cost?
Extremely affordable and comparative to some tiling finishes, Tadelakt is extremely cost efficient, environmentally friendly, low maintenance and durable.
— Melanie Cahani is an artisan at Render it Oz, the experts in a range of decorative finishes including Tadelakt, Venetian Plaster and cement rendering.