After decades of living and working overseas, retirees Mark and Suzette Dawson returned home to Australia to transform a modest cottage they bought in 1994 into their forever home. The result is both strikingly modern and in keeping with its Edwardian frontage, without being a typical "glass box" extension.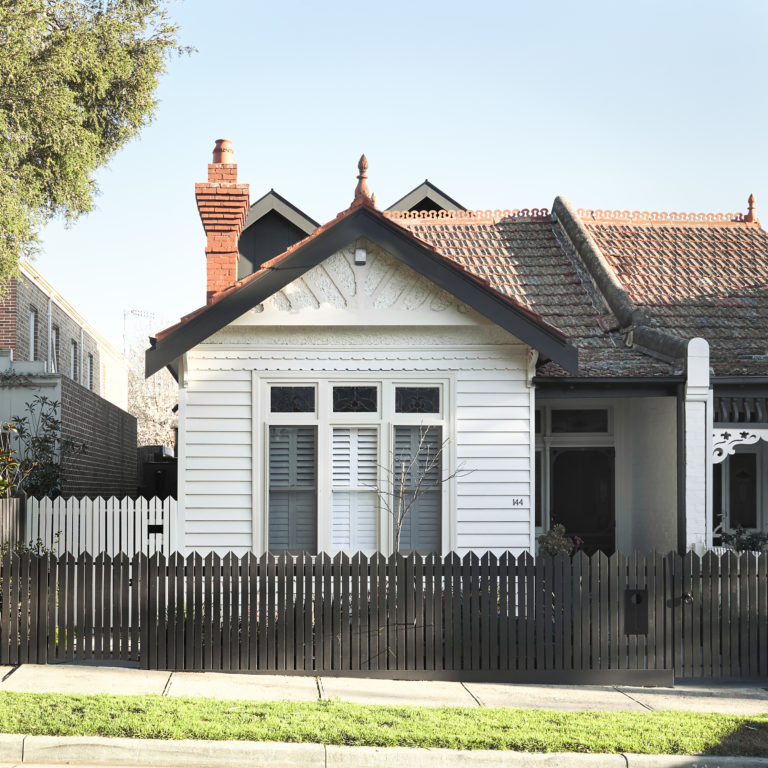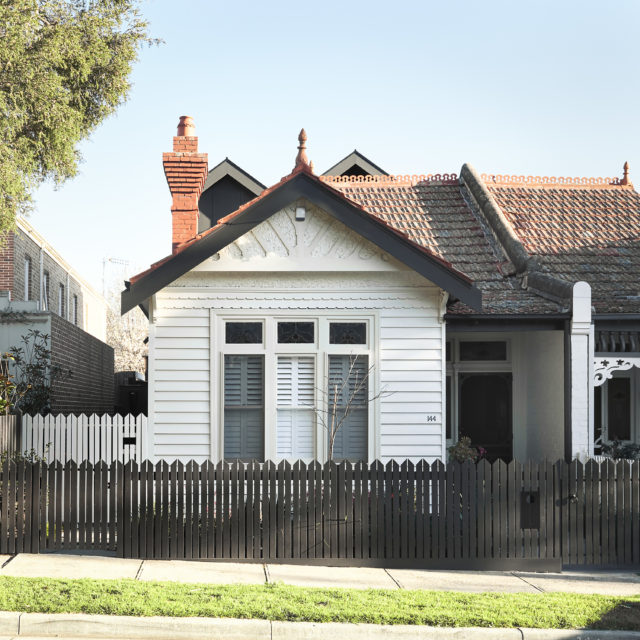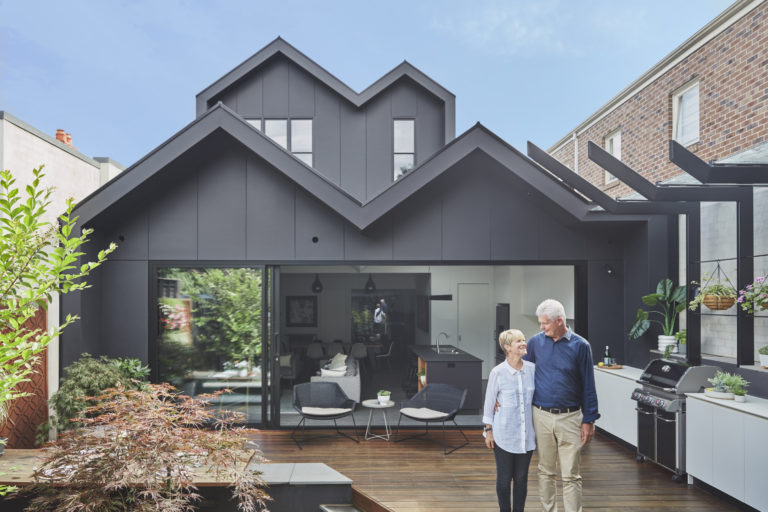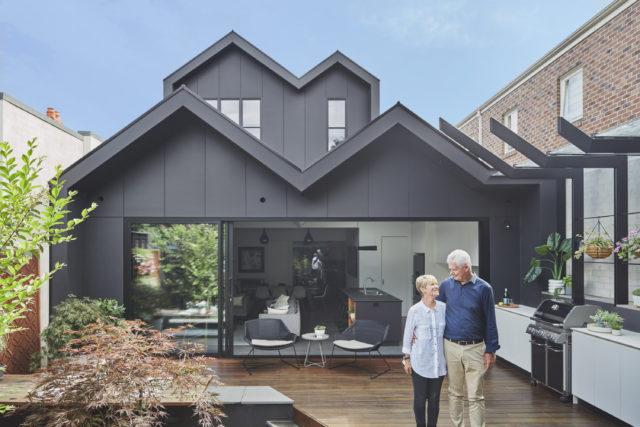 Mark was still working in Melbourne when they bought the single-fronted semi-detached cottage in Kew, in need of a lot of work. It was in pretty much original condition with a 60s lean-to kitchen on the back. While they spent some time getting it into "reasonable shape" without impacting the floorpan, before they knew it, they were off overseas for Mark's job. And then followed more than 20 years of moving around overseas, including Papua New Guinea, Fiji, Tonga and Indonesia.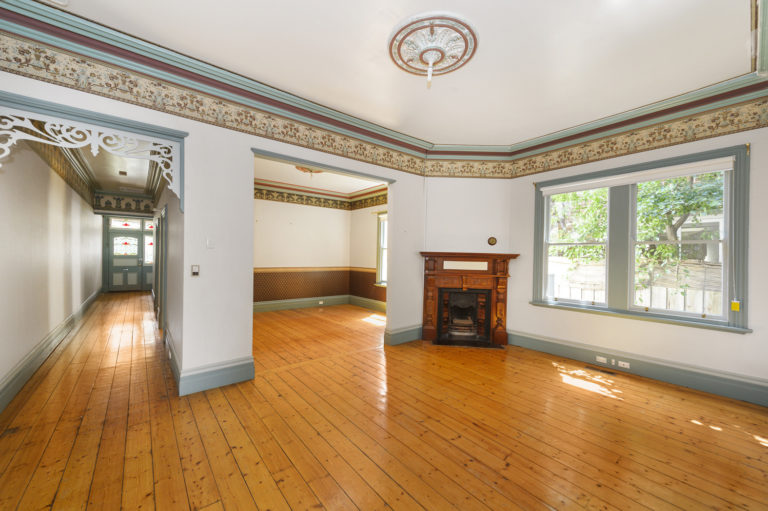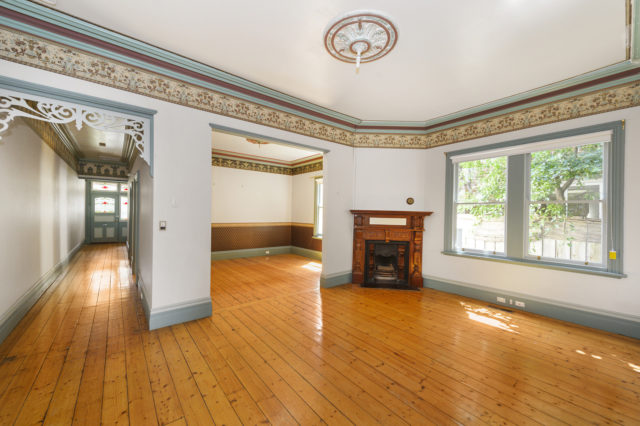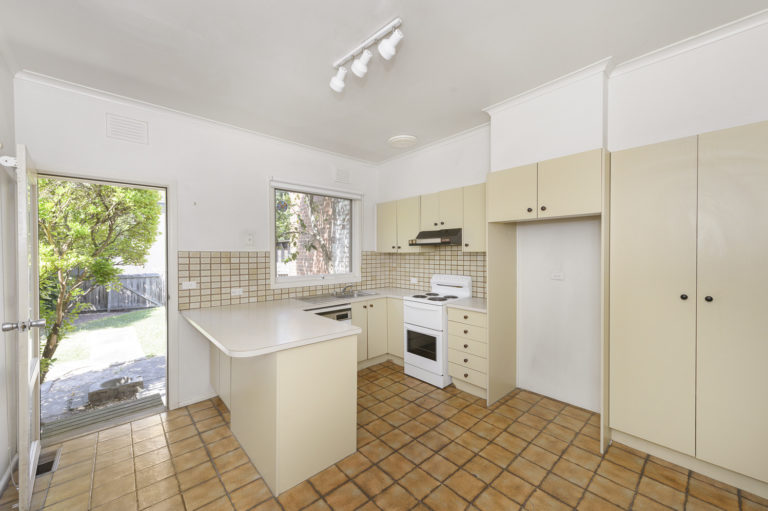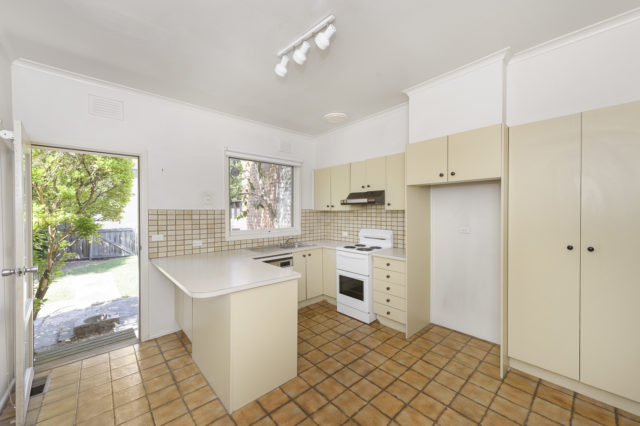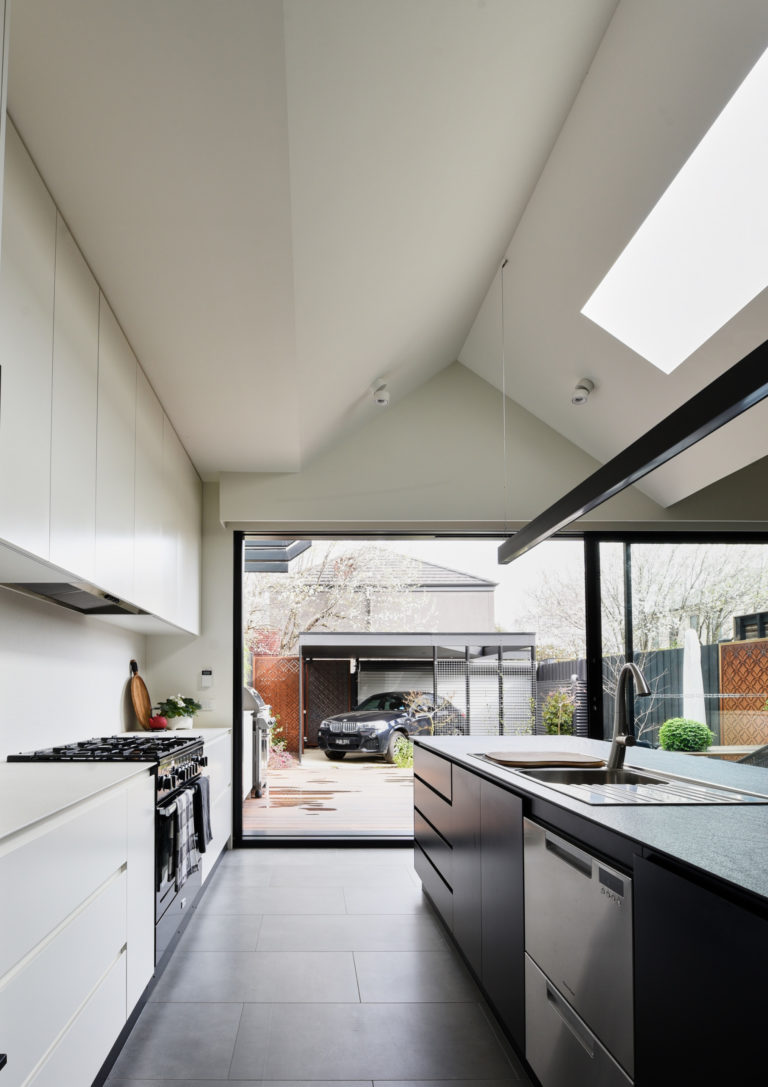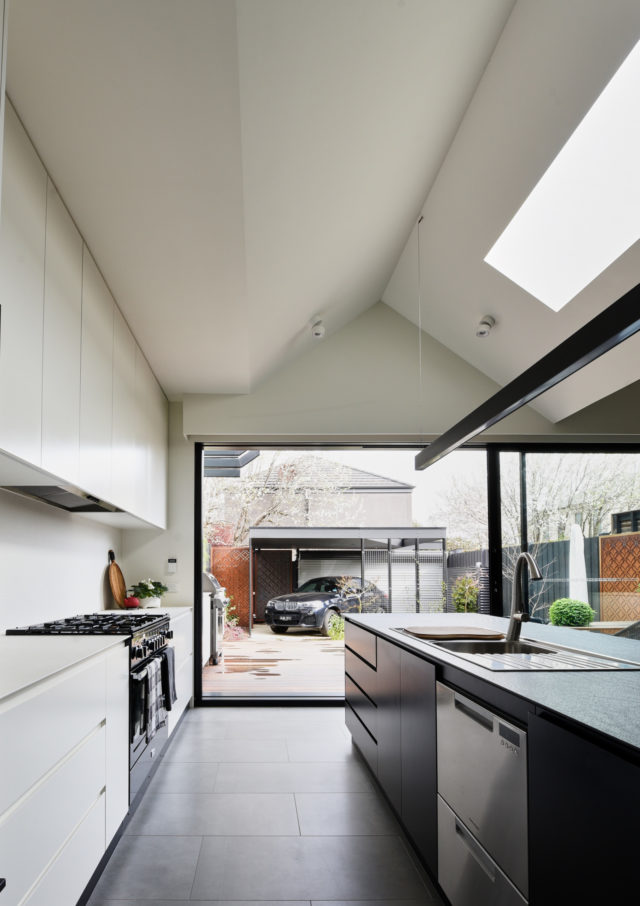 They kept hold of the cottage however, and when it came time to return home to Australia and retire, they decided that rather than sell it and buy something else, it was the perfect time to make it work for them. In 2016, while still overseas, they set their plan in action, finding architect Rebecca Naughtin after doing their research on Houzz and working together via Skype calls and emails.
"We loved the area. It's quite central and very leafy. The dimensions of the rooms were quite big, but we realised that the house wasn't conducive to modern living," said Mark. "We wanted to stay sympathetic to the Edwardian architecture but also make some significant changes. We weren't quite sure what they would be though."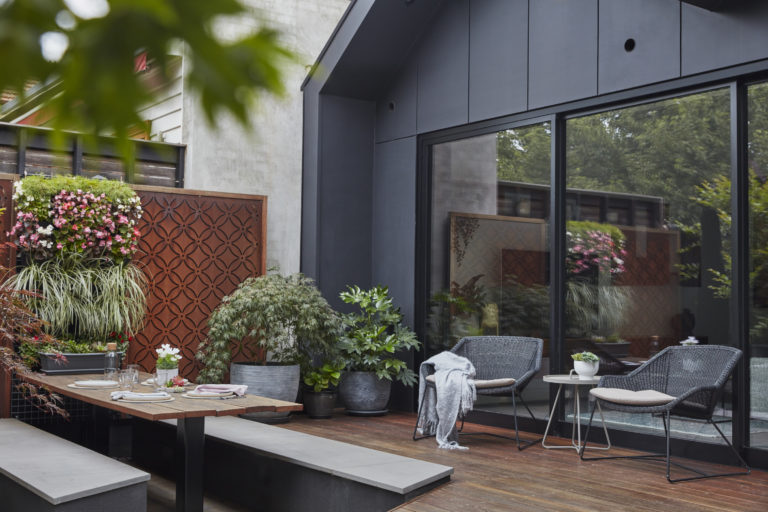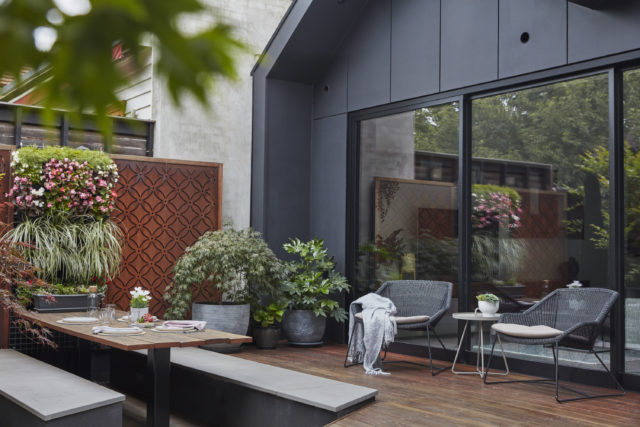 What they definitely didn't want was "a box" on the back of their house. After choosing Rebecca based on her previous projects, they knew that wasn't what she'd give them. She came up with some initial design suggestions, which quickly took them down the route of gable roofs, high ceilings, a dark exterior, vertical cladding and indoor/outdoor flow.
Suzette's favourite part of the house? The feeling of it! "As you walk down the hallway it just opens up and it's really beautiful. I also love the felling of the outside being brought into the house."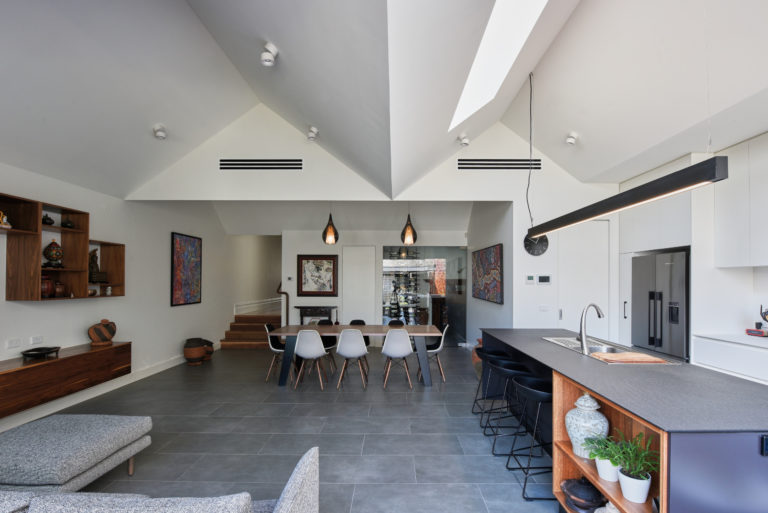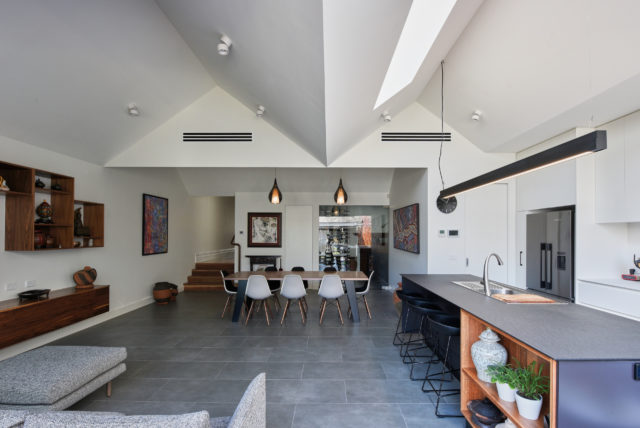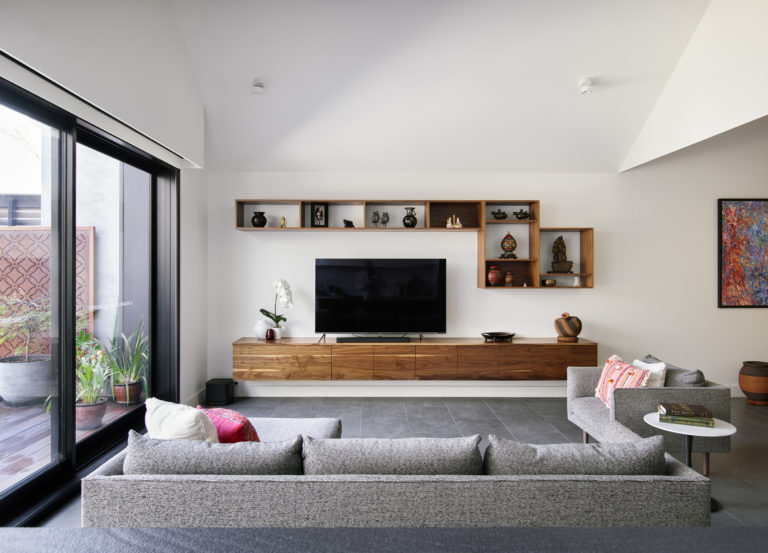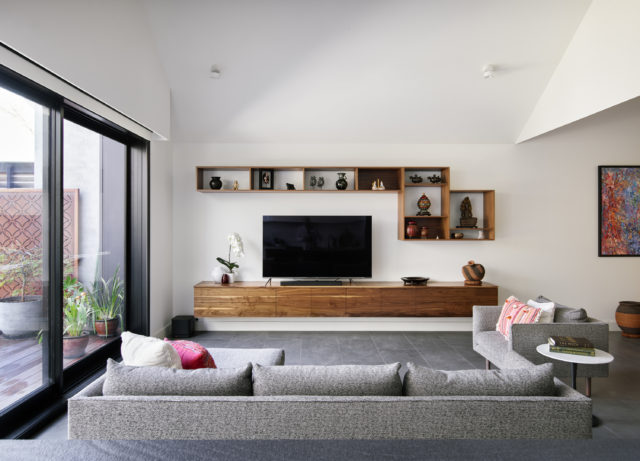 Inside, they've kept things sympathetic to the period of the home too, retaining all four fireplaces, traditional cornice and ceilings in the front, and touches of timber in the newer parts, including the kitchen. "We had some beautiful original features and it was important for us to keep them," says Suzette. "The touches of timber in the kitchen, rather than having it all black, warms the whole experience," says Mark.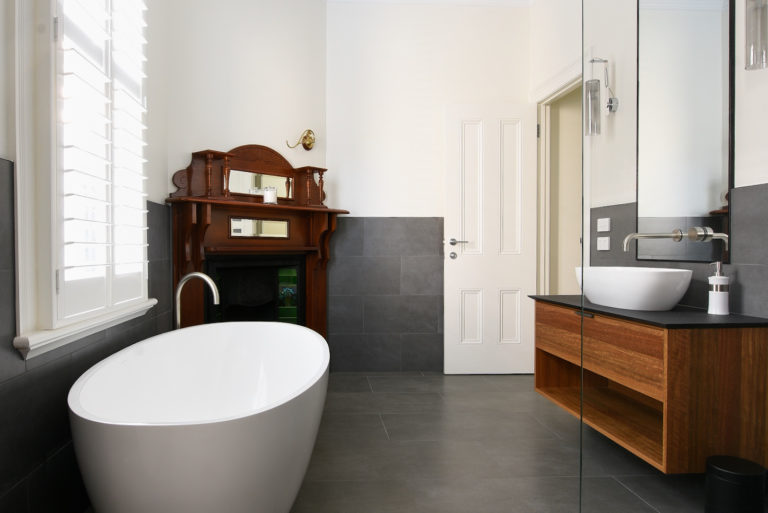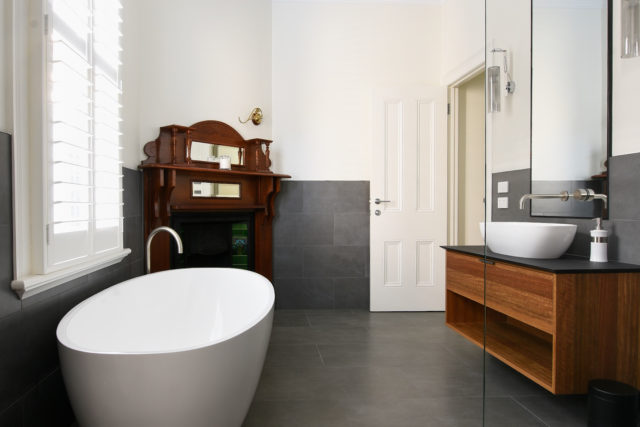 The new home gives them everything they could want for the rest of their days, including a new wine room under the stairs, an extra bedroom and bathroom, a study and a garage. The living space has been increased from 140 to 210 sqm.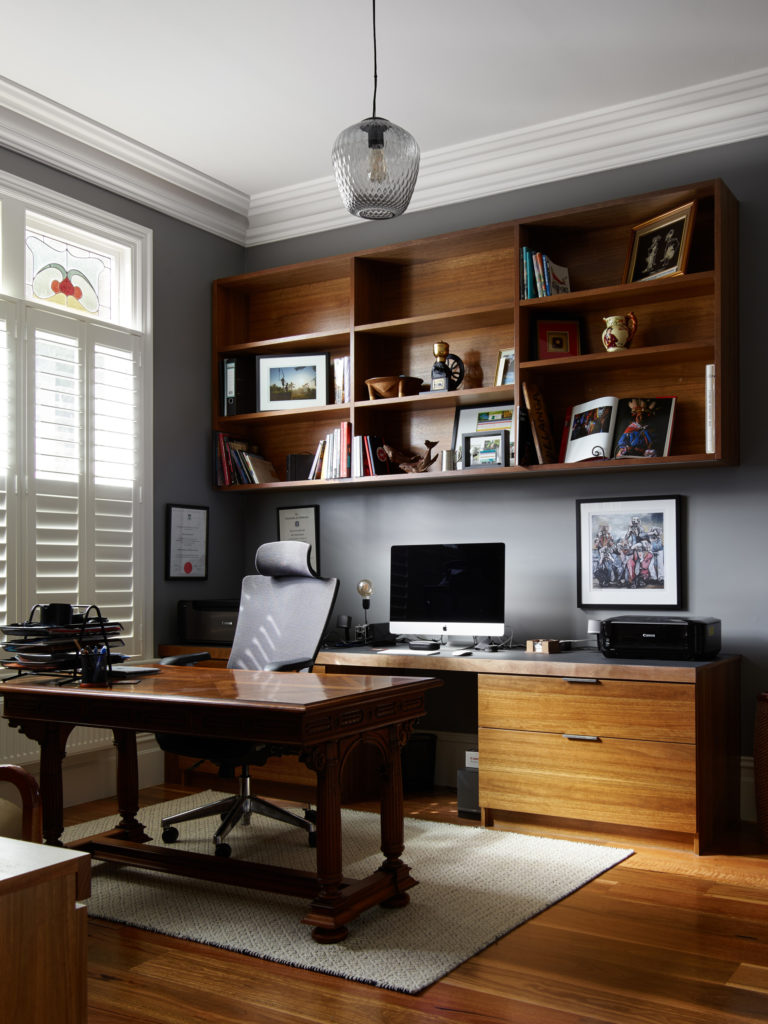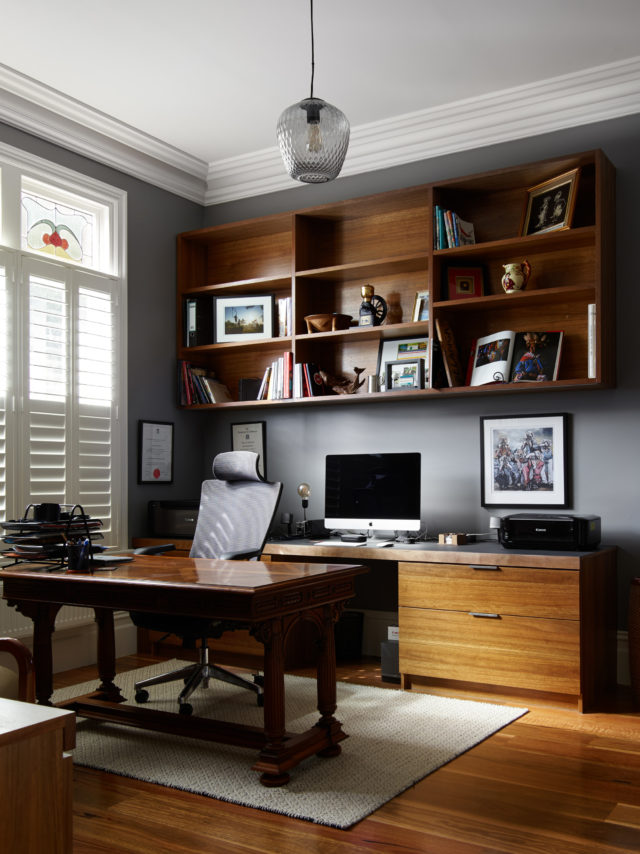 The pair admit they love how their house delights and surprises people; not just in its deceptive size, but in its edgy and modern design, perhaps not expected of a couple of their age. And they think not rushing the reno process was key to its success.
"It was quite a drawn out process which gave us a chance to really look around at what was available in terms of materials. We took our time and that was a good thing," says Suzette.
And the material which made perhaps the biggest impact was the wide James Hardie Matrix cladding, painted in a dark charcoal.
"The Matrix panels were key to making it look sleek and streamlined. They weren't really on our mind and they were very much Rebecca's initiative. The colours really transformed the look of the cladding too. I think the dark looks fantastic," Suzette says. She also loved how easy the cladding was to literally wipe clean after a dust storm dumped a layer of red on the house earlier this year!
After two decades away, Mark and Suzette couldn't be happier to now be settled in what they hope to be their forever home. And the current lockdown has definitely made them appreciate what they have all the more!
For more on Rebecca Naughtin Architect | For more on James Hardie products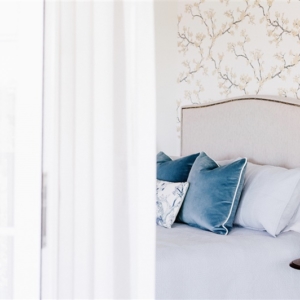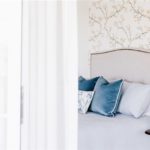 Designer helps downsizers love their new modern home
Downsizing, not surprisingly, can be a difficult and emotional process for the older generation. Interior designer Joanne Yeomans was recently asked to help a couple who had moved from a…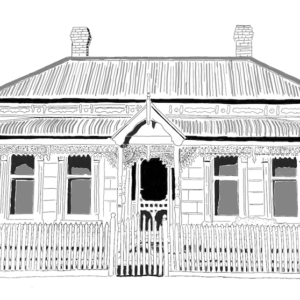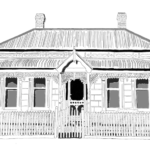 Watercolour house sketches a hit with homeowners
Interior designer, stylist and makeup artist Melissa Rettore stumbled across yet another string to her bow when she started doing watercolour hand drawn renders and soon realised people would pay…