Downsizing, not surprisingly, can be a difficult and emotional process for the older generation.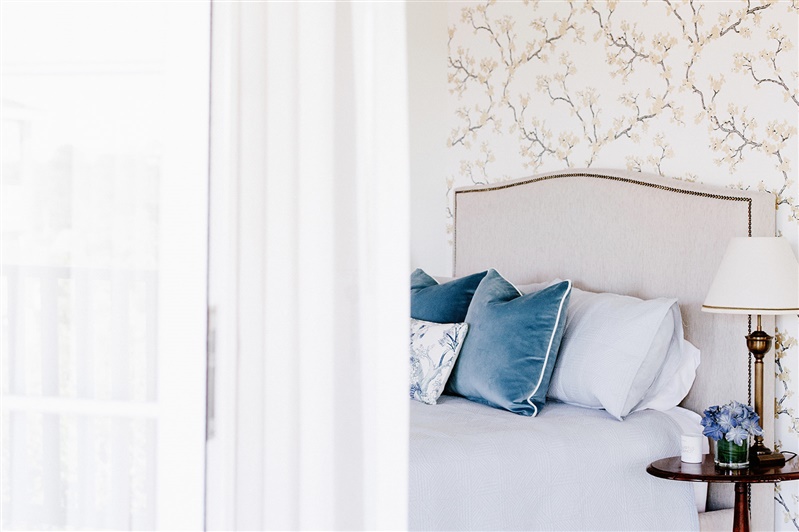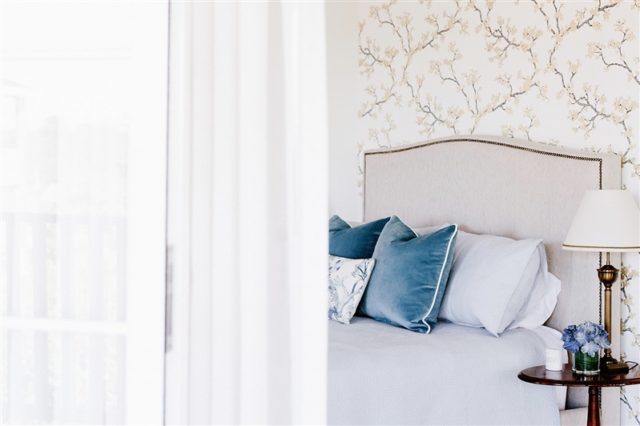 Interior designer Joanne Yeomans was recently asked to help a couple who had moved from a character-filled house in Sydney's Hunters Hill to a new, smaller house in Putney.
"They weren't at all settled in their new, modern house. It lacked the character of their previous property and they were both at a loss as to how to make it feel like home," she said. But, with just a few additions, she helped them bring it all together.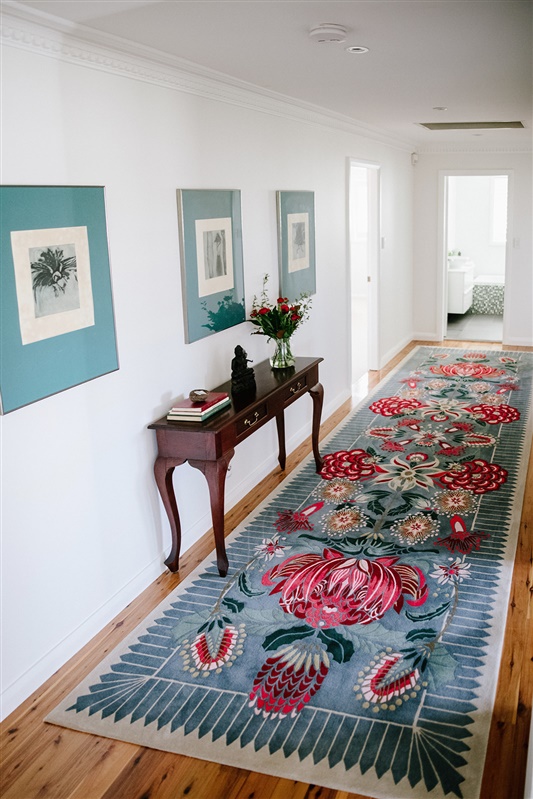 She started by freshening things up with new paint and carpet, and then set about adding some wow factor to each of the rooms.
"The key was mixing their treasured keepsakes in with new pieces, blending them to look fresh and on trend. The Hamptons style master bedroom (gifted with the most amazing natural light!) is now a favourite for the couple, who love waking up every day to the soft blue colour palette, luxurious sheer curtains and gorgeous Florence Broadhurst wallpaper."
Another showstopper is the hall runner in the upstairs landing. "Waratah Wonderland is a gorgeously rich and unique design by House of Heras, and was custom sized and manufactured by Designer Rugs," says Joanne, who owns Issy & H Creative.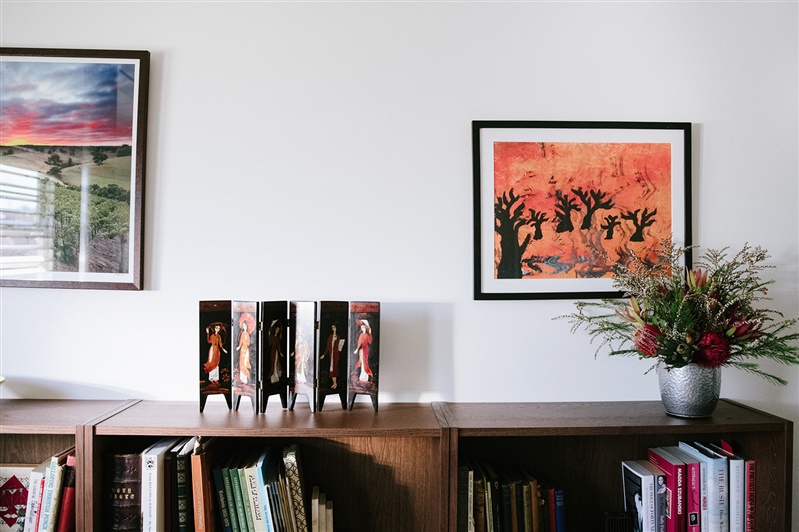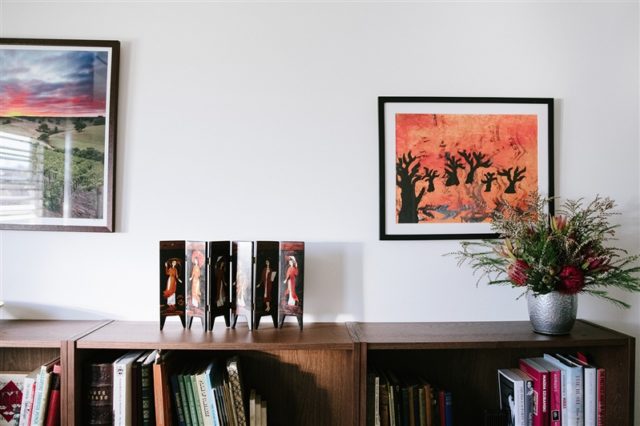 "The end result is that their home now doesn't look like they have just replicated their previous house with the same furniture and style, and they are really enjoying encompassing the gorgeous new colours and styling."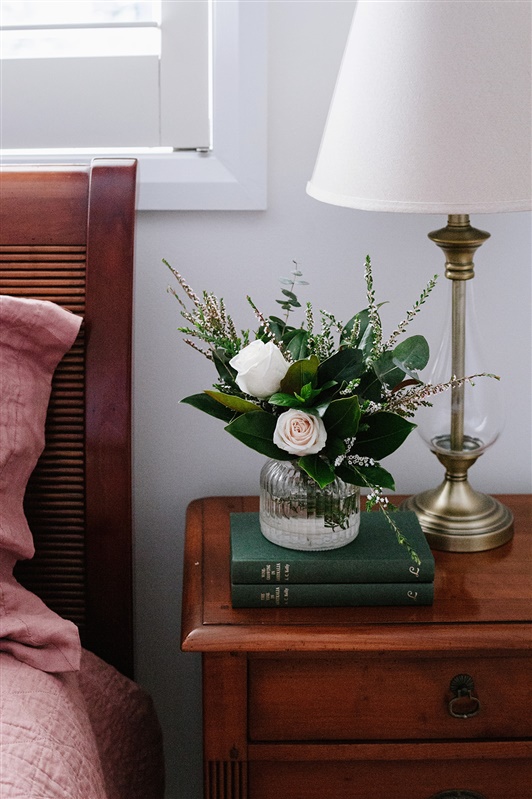 In the lounge/dining, the clients' existing rug and Coco Republic lounge were brought to life with pops of blue and saffron to complement the existing oil painting. The new dining chairs with brass legs are from west elm.
The couple's daughter said it all: "Joanne managed to include all of my parents' treasured keepsakes in with new pieces. She hand selected and blended them to look amazing, fresh and on trend.
"Her patience and care towards my parents has been amazing and I'm so grateful. They are really enjoying the gorgeous blues and greens Joanne introduced."
For more on Joanne and Issy & H Creative.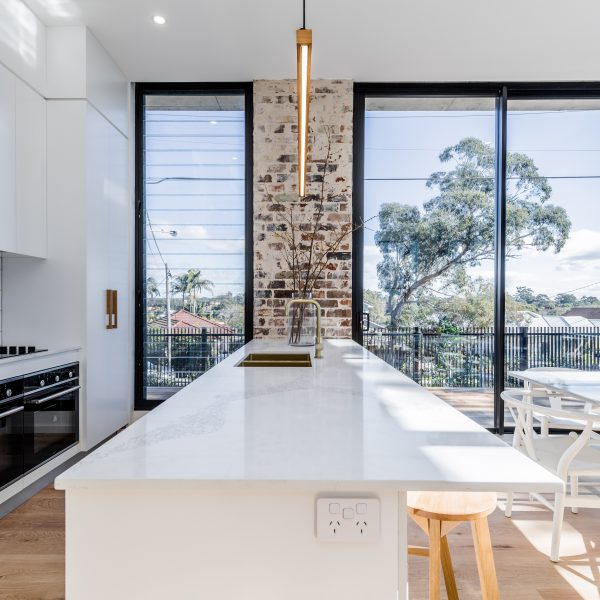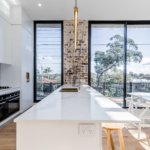 Downsizers' luxe yet low-maintenance Sydney townhouse
Another fabulous development by the team at Sydney's FutureFlip, this expansive new townhouse is one of three that sit on a corner block in Caringbah South. Home to a downsizer…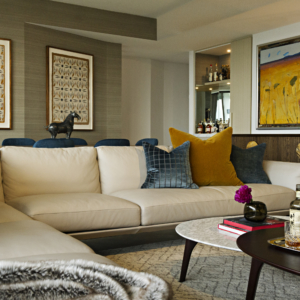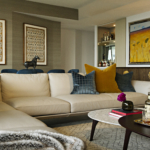 Downsizing? Our expert shares how to do it with style
We've reported on the luxury downsizing trend before but for the uninitiated, it's a movement whereby affluent downsizers are trading mansions for luxury, spacious apartments with all the mod-cons of…