We've reported on the luxury downsizing trend before but for the uninitiated, it's a movement whereby affluent downsizers are trading mansions for luxury, spacious apartments with all the mod-cons of their previous residence but with fewer strings attached. And testament to the rapid growth of the downsizer market, Melbourne interior designer Kym Lackmann has set up the design studio Luxe Domain in response helping empty nesters, baby boomers and single person households 'edit' their belongings whether relocating to a smaller residence or staying put.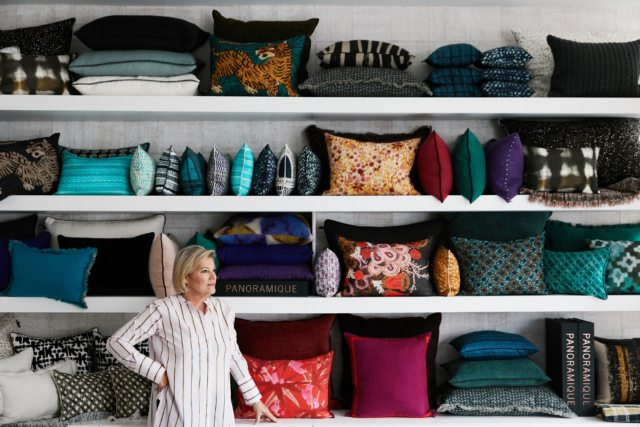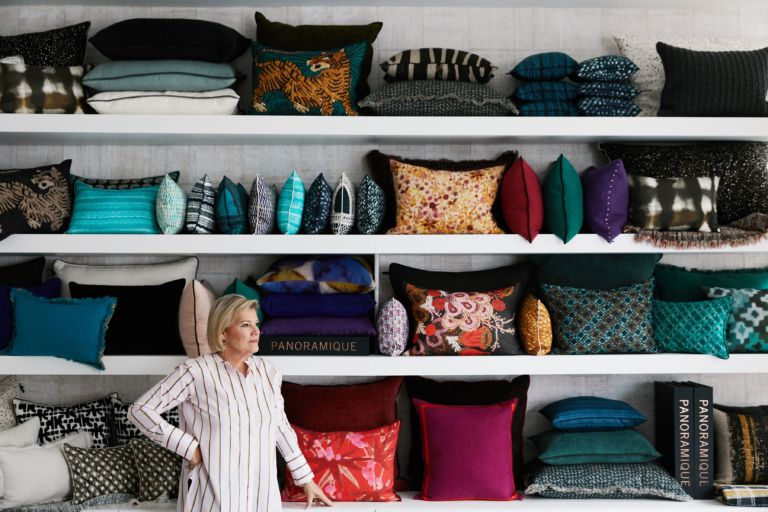 "Downsizing is incredibly liberating, but it can be daunting for people who have lived in a family home all their adult lives. The home often represents the growth of a family, and the evolution of individuals and their achievements and passions – even more so as one gets older," says Kym. And while some downsizers choose to sell the family home and move to a spacious apartment, others need help utilising the spaces in their existing property. Whether it's transitioning a child's room to a guest room or a play area to an entertainment room, the evolution of a family often requires that rooms are repurposed.
"The focus is really on curating existing belongings, maximising space for the things that matter, and purchasing contemporary furniture which helps to breathe new life into the old" says Kym, summarising her approach.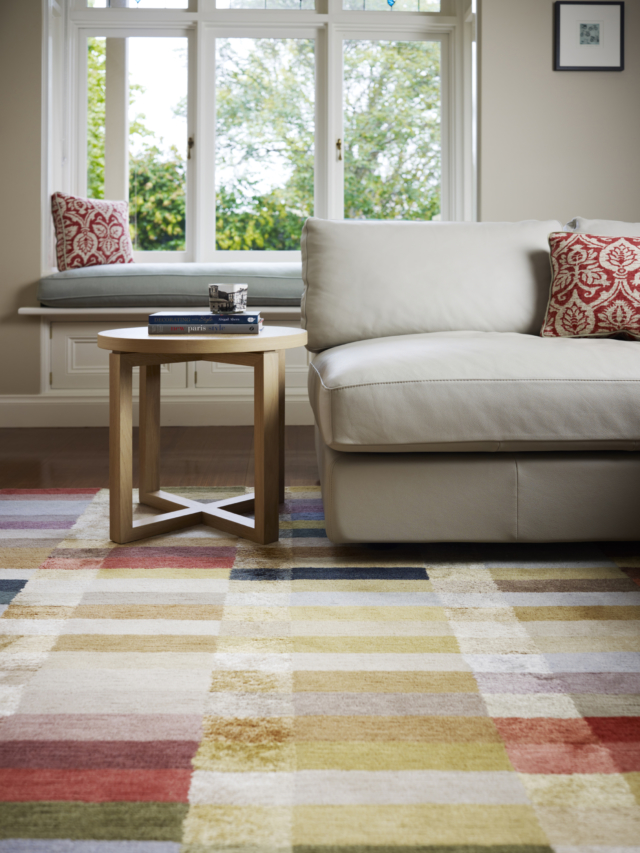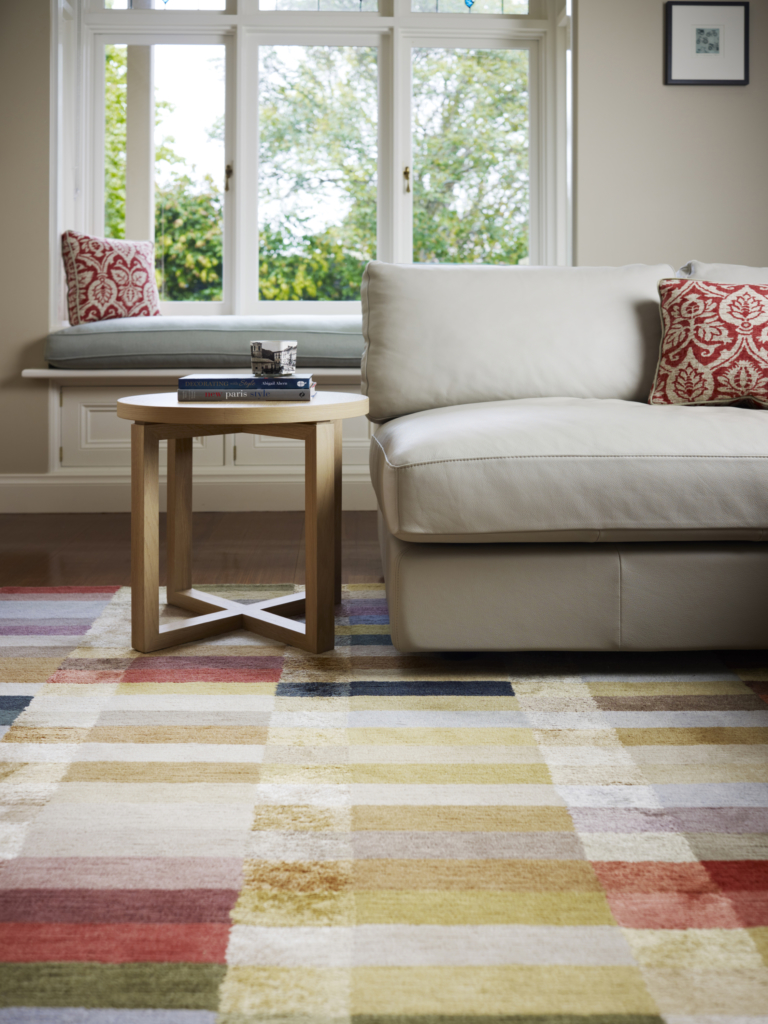 And just because you may be downsizing, you may not necessarily want to dispose of a lifetime's worth of meaningful treasures – and nor should you. "It is really about reconciling existing items, even if you are moving into a glossy new residence. People underestimate the personality ingrained in older pieces and their ability to infuse soul and to direct the flow of a new space," says Kym who shares her top tips for downsizers below – more of which can be found in her new book The Art of Luxury Downsizing.
Review
"Evaluate your existing belongings and home carefully and identify what is meaningful. Really question the 'real estate' that each of your belongings will potentially occupy in your new residence," says Kym echoing Marie Kondo's sentiments.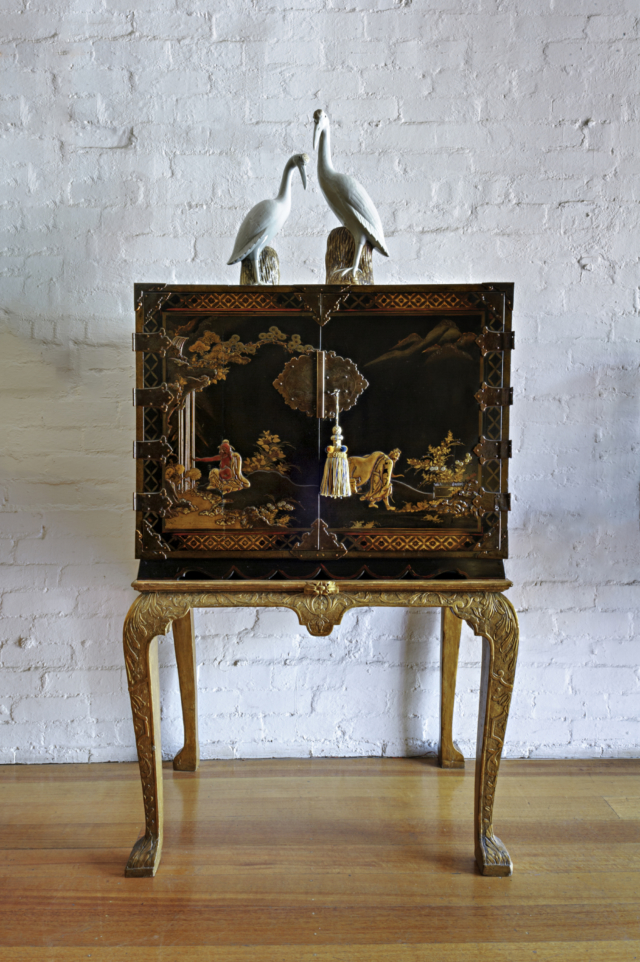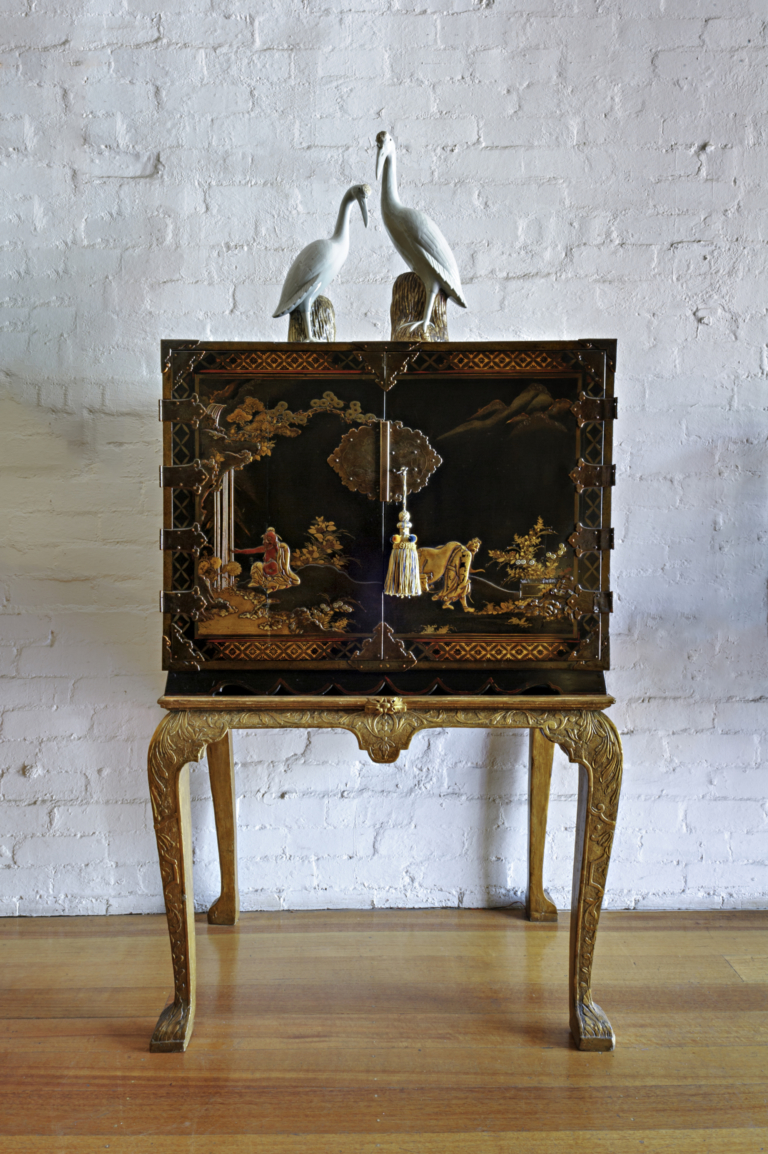 Texture is king
"Incorporate textures where possible. When moving into slick spaces, the use of textures prevents the space from seeming like a white box. For example, even if many of the downsizing generation have negative associations with 1960's wallpaper from their childhoods, they are often surprised by the impact of premium modern wallpaper," says Kym.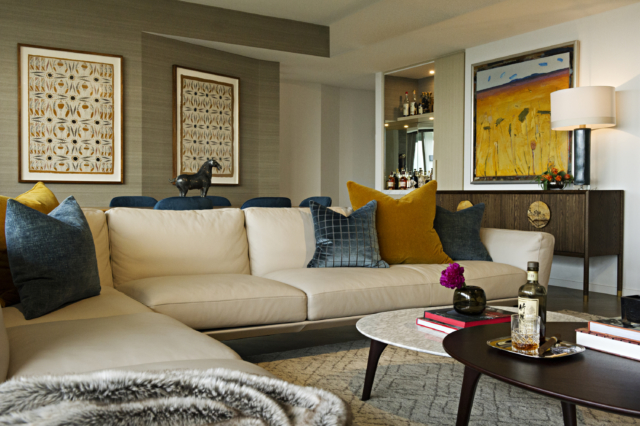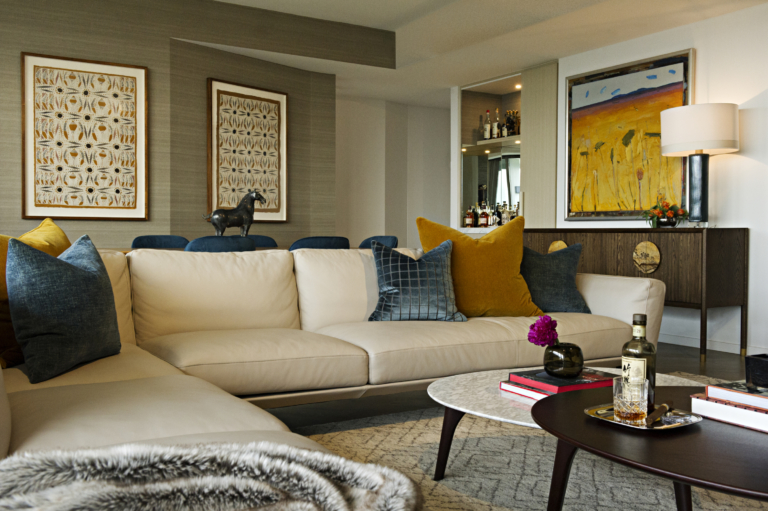 Resist throwing everything away
Many stylists talk about the importance of making sure that your belongings are a personal reflection of your life and story which makes throwing them all away (while tempting) a bad idea. "Do keep two or three items rather than getting rid of everything. While it is tempting to donate or throw away all items, existing pieces personalise the space. Keeping these will help to remove regret down the track and will still enable you to move forward."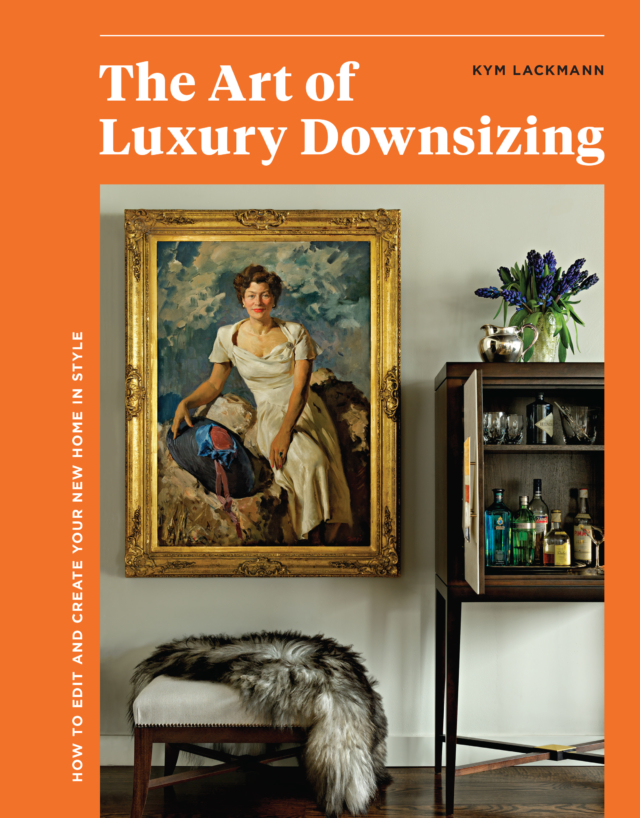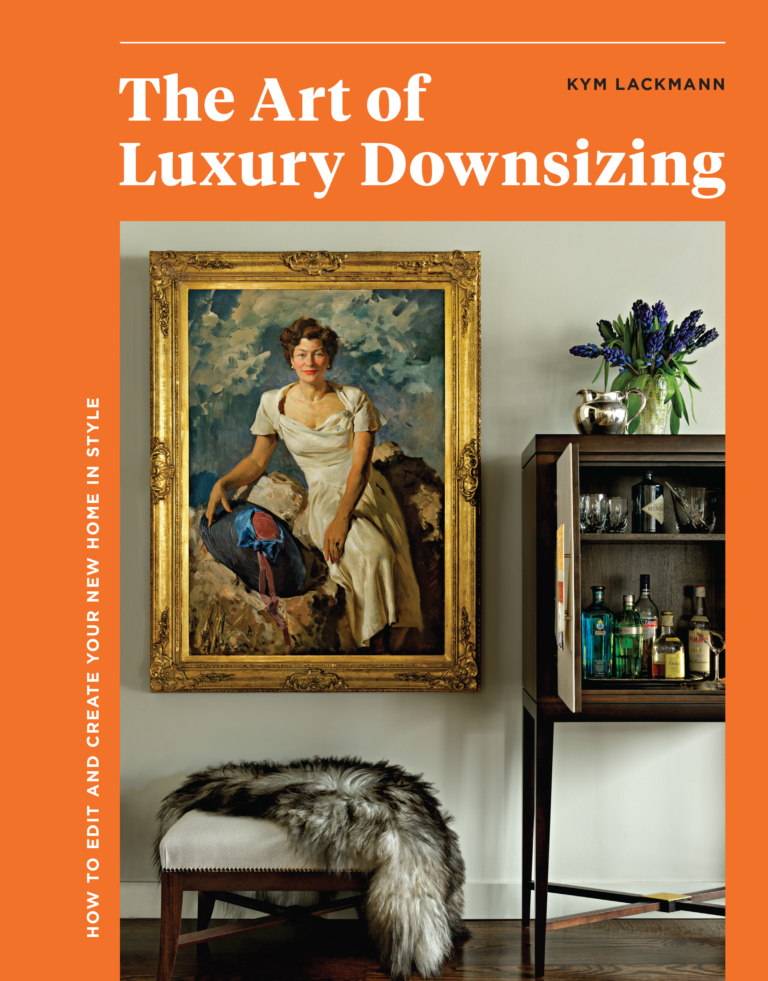 Photography: Kristoffer Paulsen
Kym's book The Art of Luxury Downsizing, RRP $45, is available now through luxedomain.com and selected bookstores.