After downsizing from their family home in Waverley, Sydney couple Suzon and Mike moved into a small, two-bedroom apartment in Bronte and called on interior designer Luisa Volpato to create a colourful and meaningful scheme within. "Most of the couple's furniture didn't fit or was outdated and they were keen to start afresh," says Luisa of the project that began as a completely blank canvas.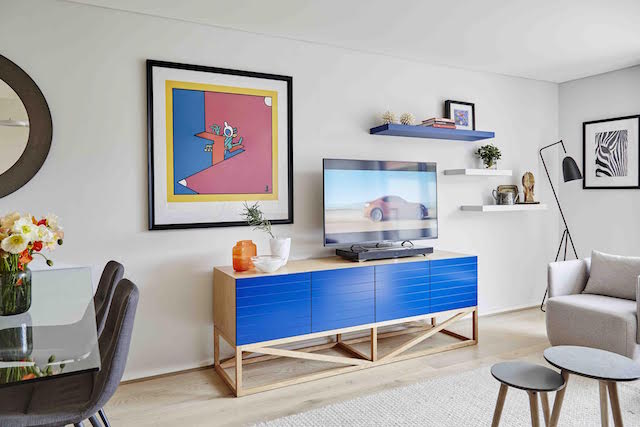 And while the apartment has an eclectic feel, it is fluid and harmonious with the use of blue and orange a recurring theme, alongside solid oak timber, a mix of leather and concrete accents plus texture in fabrics, art and accessories. "Suzon was born on the beautiful island of Mauritius in the Indian Ocean and the couple travel there regularly. They wanted to inject some of their favourite colours from the island, such as blue and orange, into the scheme. It was important to the clients that the design reflected who they were and that it would embrace their love of colour," says Luisa.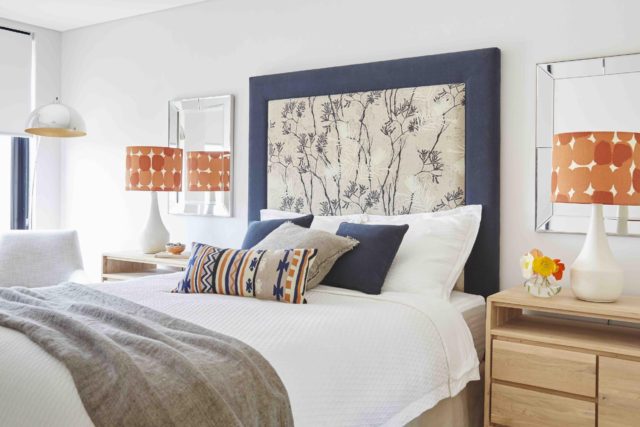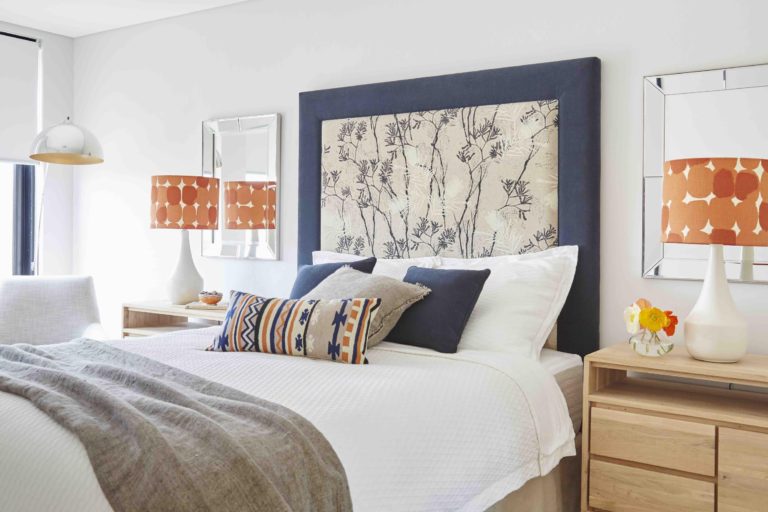 A standout in the lounge room, the bespoke blue buffet from Zuster is a focal point – as is the bold artwork above. "The placement of a favourite artwork above the buffet helps draw attention away from the TV," says Luisa, who designed the custom floating display shelves that surround the television, to hold the couple's personal objects. "They wanted to create a home for their much loved artwork and artefacts as well as framed photography," says Luisa.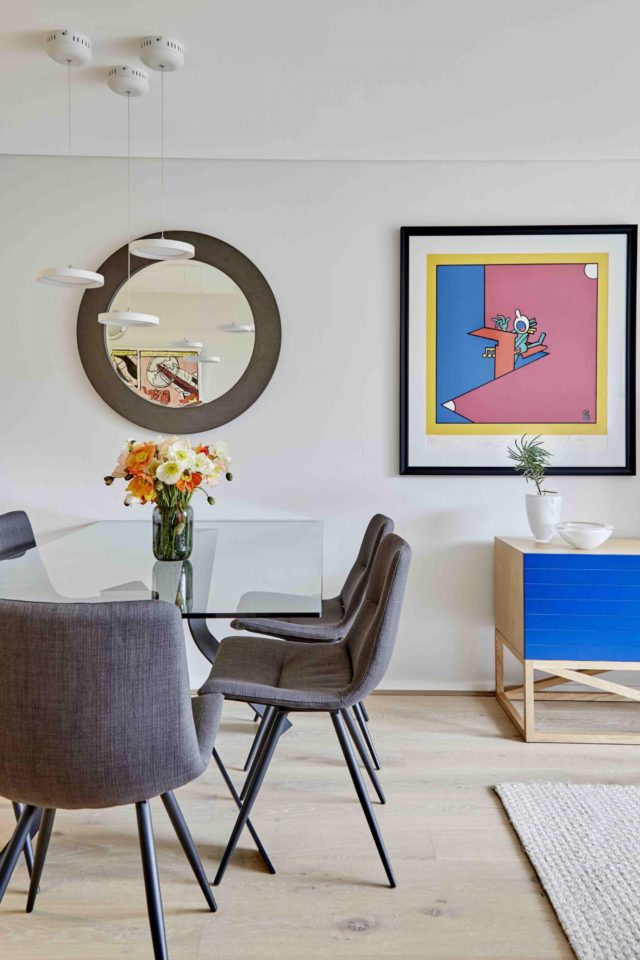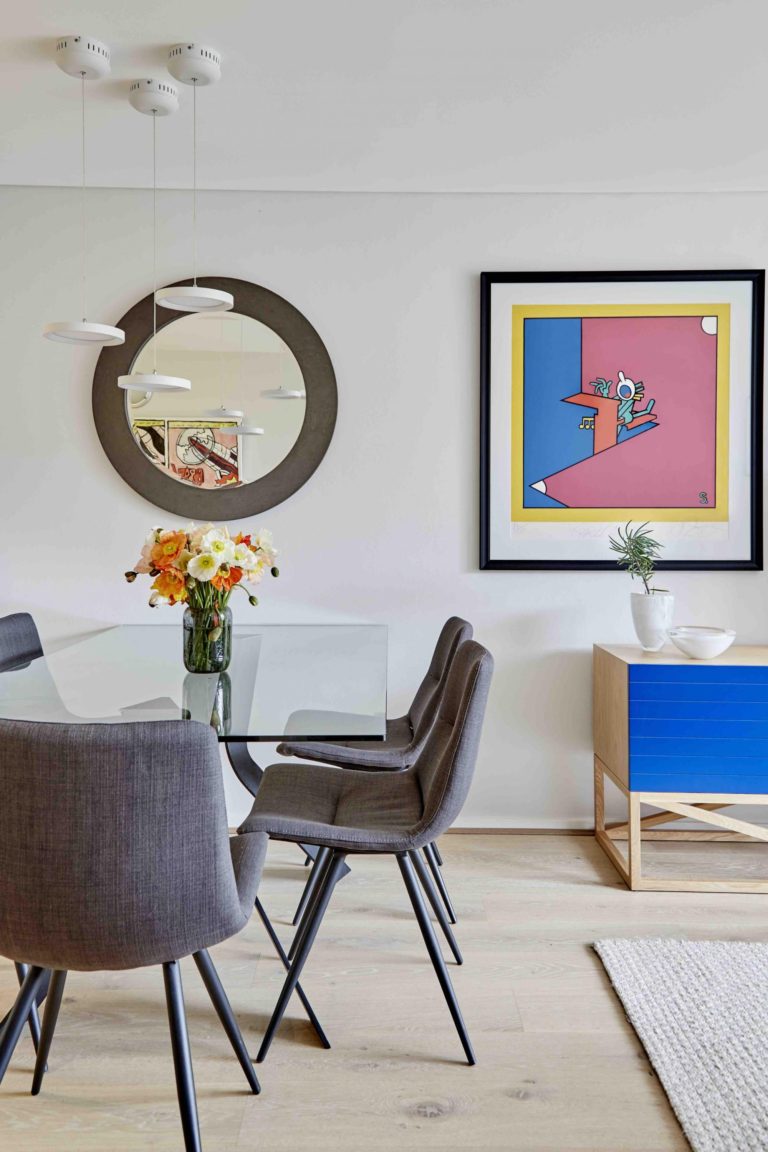 The furniture and accessories are not just eclectic in aesthetic, but in price point too. "The home features investment pieces alongside more affordable pieces that helped make the budget go further," says Luisa. The lounge room features a custom made leather sofa from Staple & Co and the bedroom a custom bedhead. "Alongside the Zuster buffet, they are the main investment pieces," says Luisa who combined these items with GlobeWest and West Elm armchairs, Armadillo & Co rugs and affordable accessories.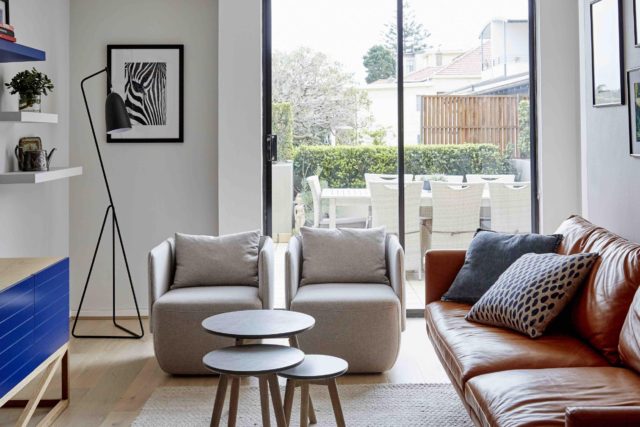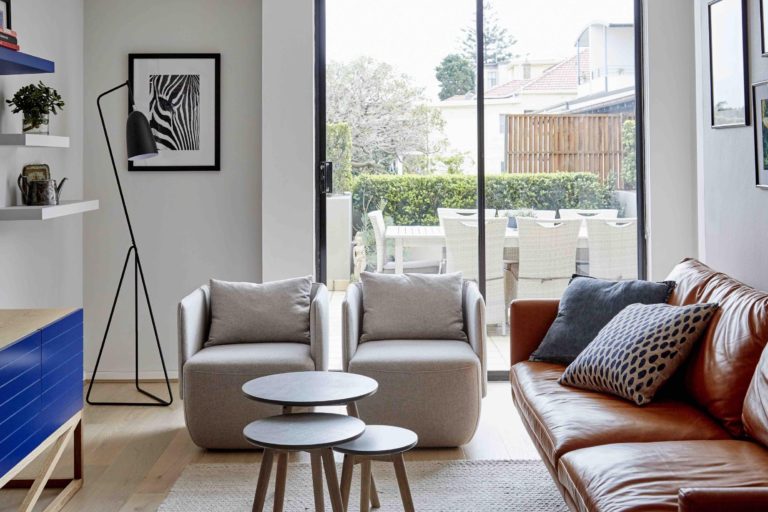 "The lamps, nest of coffee tables and mirrors were at the lower end of the budget but I find that when you source from a range of suppliers (both trade and retail), the scheme will never look like it's straight out of a single furniture company's catalogue."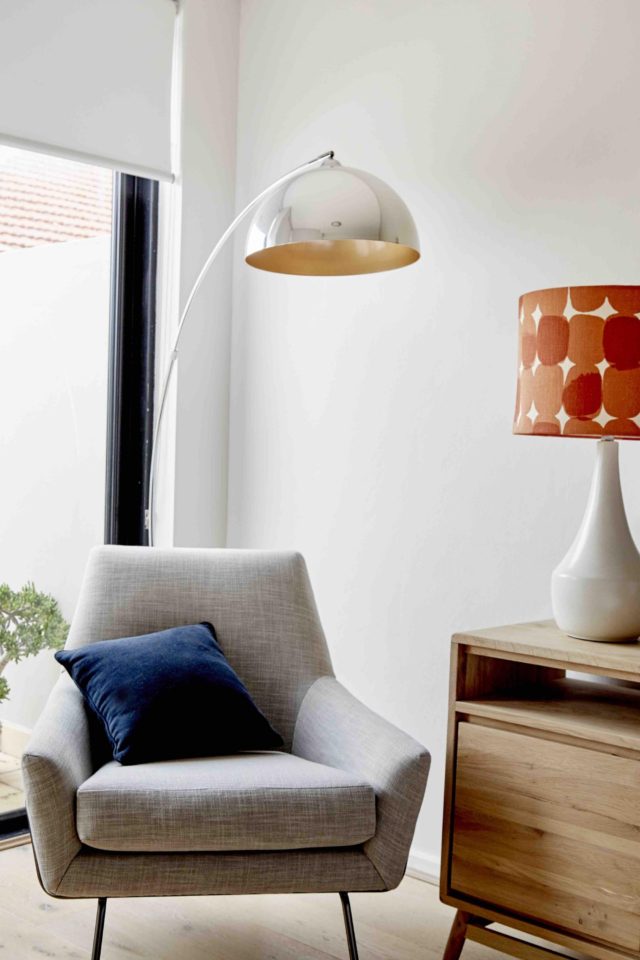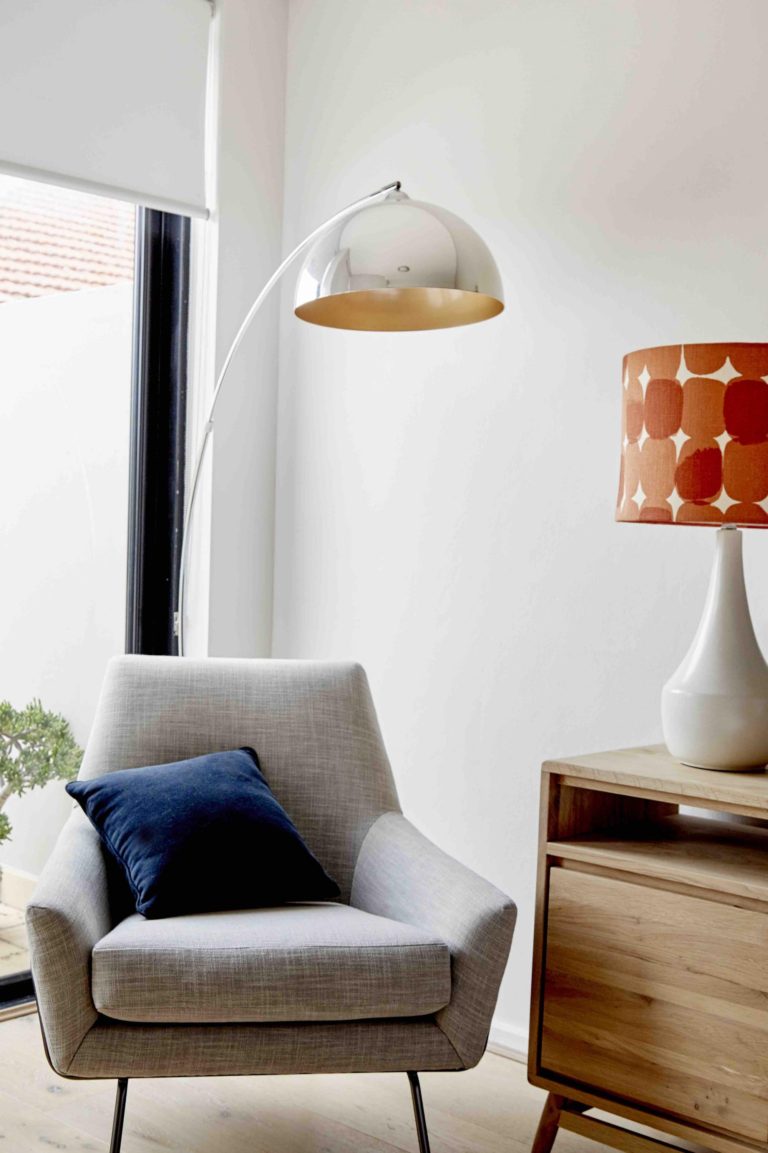 Photography: Sue Stubbs