Located in the inner-city Sydney suburb of Redfern, this terrace home was transformed recently under the talented eye of Rebecca Elms, of the fashion and homewares store Elms. The Surry Hills store is home to many fabulous brands (including Bonnie & Neil, Marmoset Found and Kip & Co) and Rebecca used many of them to style the renovation which is her family home.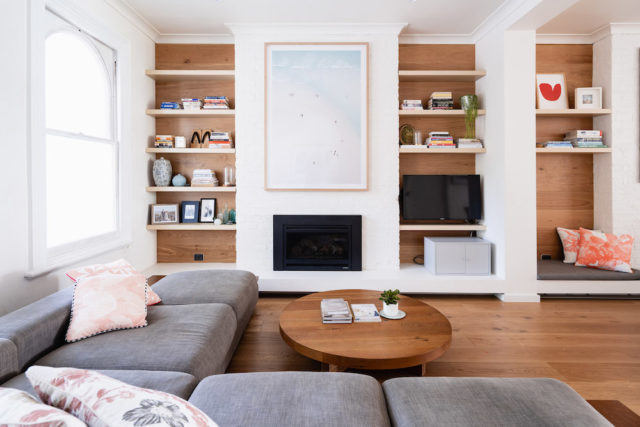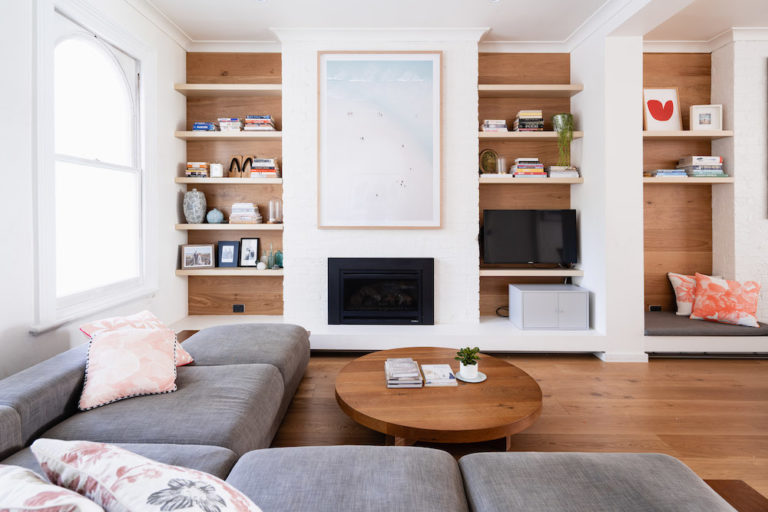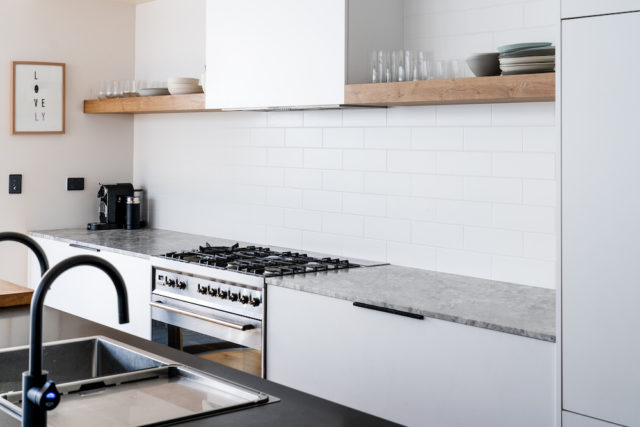 "We wanted to create something homely, open, light-filled and that was great for entertaining," says Rebecca who lives in the home with her husband David, their seven-year-old daughter Noa, and the family dog Maggie. The home is considered a new build, as all that remains of the original structure is the heritage listed street frontage. "Literally every wall was knocked down," says Rebecca.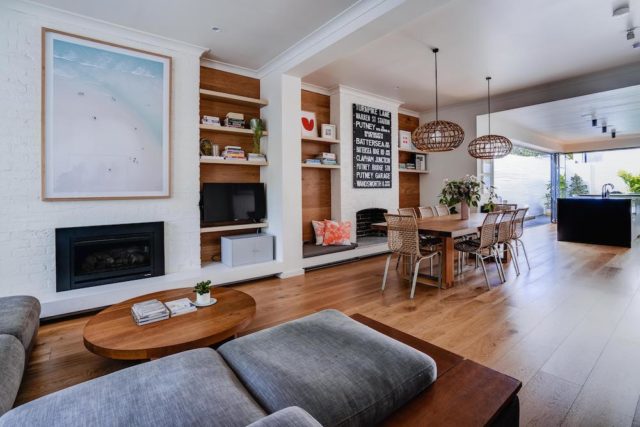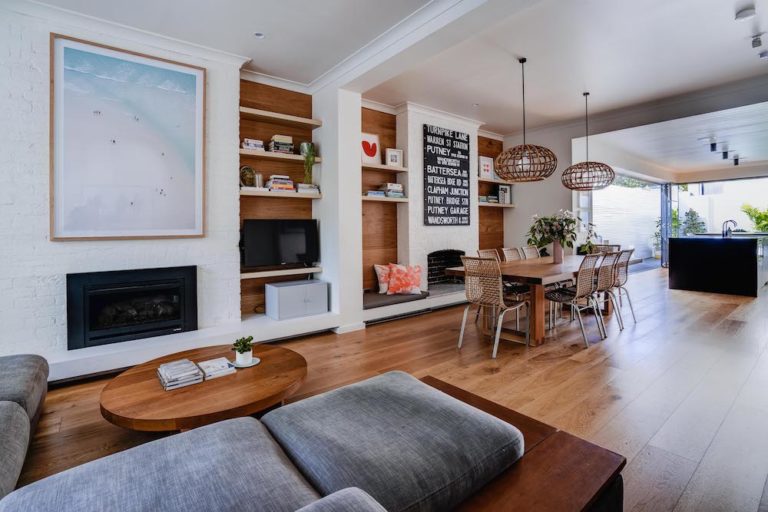 And while it can be sad to see original features go, the demolition has certainly created a light-filled interior which isn't something that could be said of most terrace houses. "One of my favourite design features is the amazing black steel doors that open the whole house up to the backyard. For an inner-city terrace, it's so great to have so much light in what can be a dark and narrow space," says Rebecca.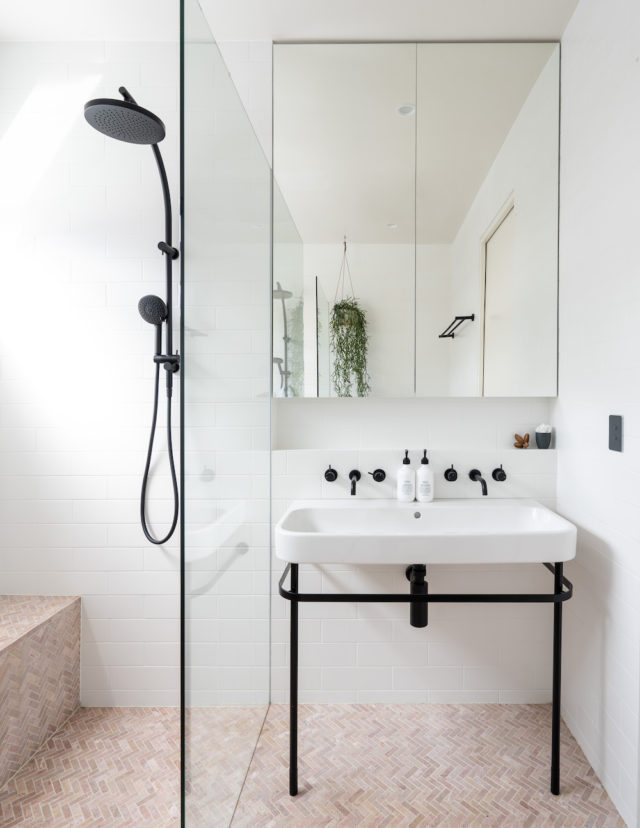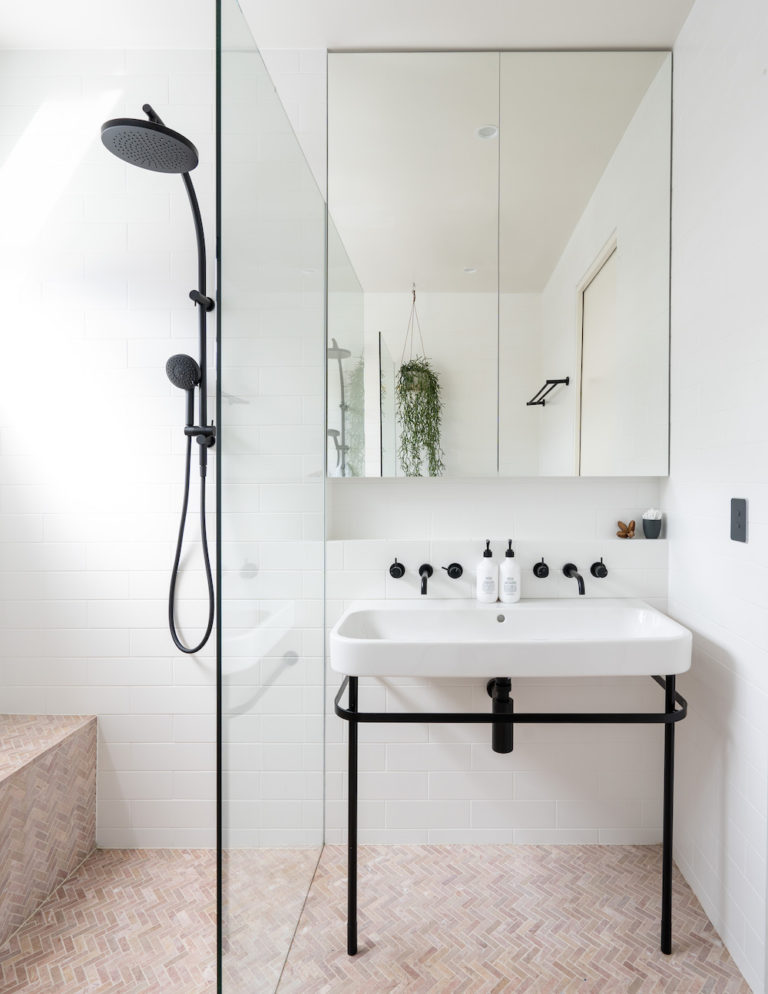 A highlight of the home, and the room that initially caught my eye on Instagram, the upstairs bathroom is gorgeous meld of black, white and blush pink herringbone marble tiles. "The tiles are one of my favourite things in the house," says Rebecca who used Dulux Antique White USA throughout the home, for fear that a cooler white would be too stark. "The creaminess of that colour helped to keep the house homely and warm," says Rebecca.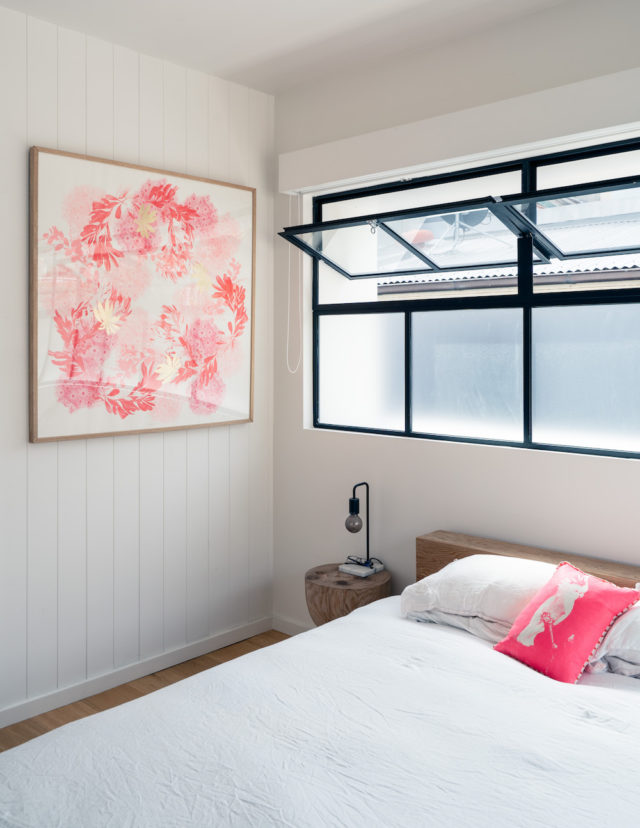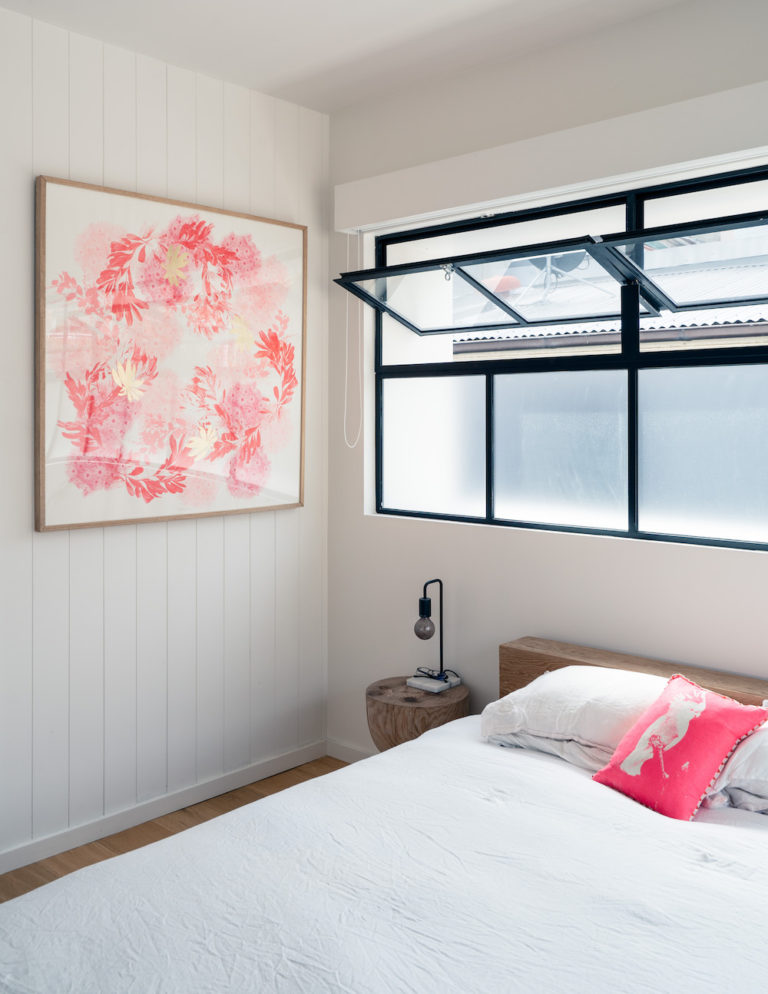 As for her most beloved part of the home, Rebecca is rather chuffed with the layout; in particular the openness of the ground floor and the way that the kitchen leads out into the backyard to create an ideal entertaining spot. "I also love the honed granite in the kitchen and the marble tiles in the bathrooms because they're timeless and really easy to care for."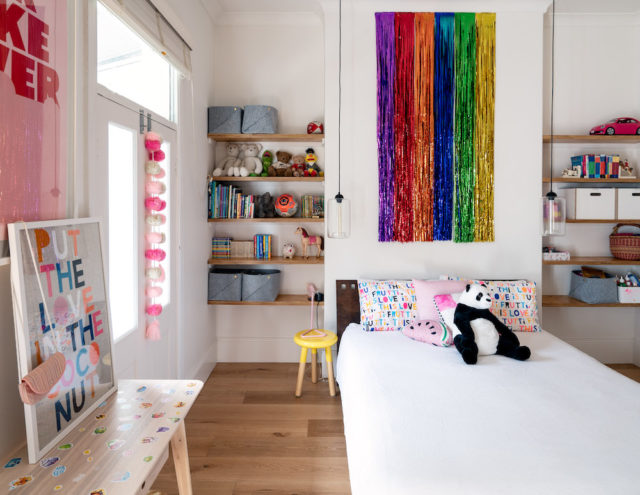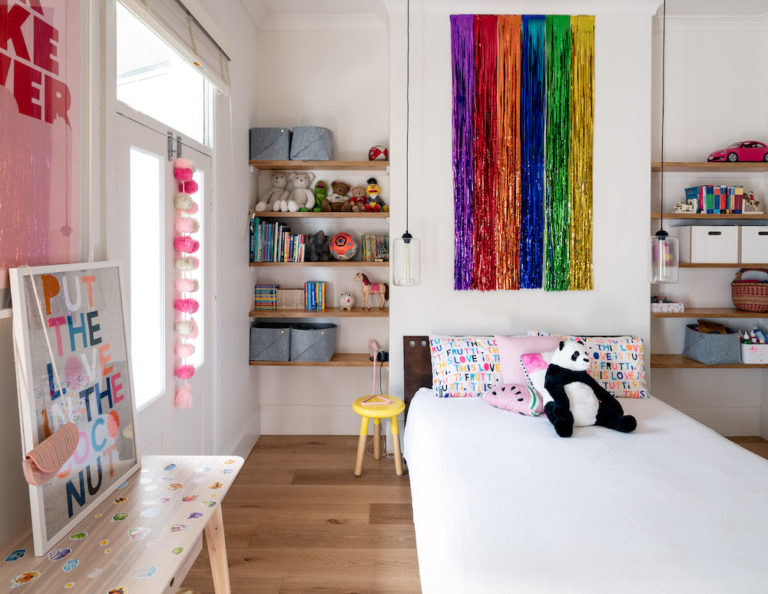 Photography: Ben Dilger
Shop Elms online | Redfern rooftop garden home with killer Sydney views