Sponsored by Latitude Financial Services
You hear the words reno or renovation and you immediately think: expensive! Am I right?! As regular readers will know, a few months ago we bought a family home, the "nanna house," and boy, does she need some making over! I have a wish list as long as my arm and while some things (like the next on our list: new kitchen!) undoubtedly require serious cash and a lot of tradespeople, you'd be amazed at how some smaller, easier and cheaper upgrades can make a huge difference. Today, I'm giving you some ideas of what you can do with $1,000, $3,000 or $10,000 in your home to get maximum bang for your buck, no matter how flush you are.
Feeling less than rich?! Enter our competition to win $10,000 towards YOUR reno by 30 July.
$1,000
You can't do anything for $1000 these days, right? Well, no. Of course, you can't do any major work and it's unlikely you can pay a trade to do any of it for you, so we're definitely talking DIY. But there are plenty of little makeovers that can be achieved at this budget.
For around $500 you can carpet your average bedroom (including installation). And you don't need me to tell you what a difference new flooring can make. Game changer! You'd have money left over for a few litres of paint to paint the room yourself and perhaps even an affordable change of window dressing; say a roller blind. Just think what a nice blank canvas that would give you for a guest bedroom, or perhaps giving your older child a fresh tween space.
Don't neglect your exterior! For a $1,000 you could could buy a new letterbox, house number, welcome mat, a couple of great pots and plants for either side of your entry and paint your front door in a show-stopping colour.
$3,000
Kitchens cost a lot of money (I know because I'm about to do mine!) but if you don't have it, there are plenty of DIY products out there and they get better all the time. You'd be amazed what you can do with things like tile and laminate (for your cupboard fronts and bench tops) paint, vinyl floor and a new light fitting (you'll need an electrician for this). Check out some budget kitchen makeovers here.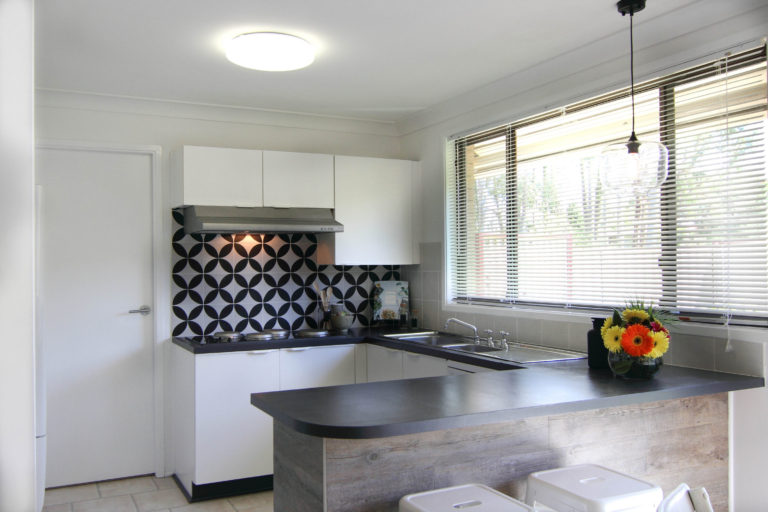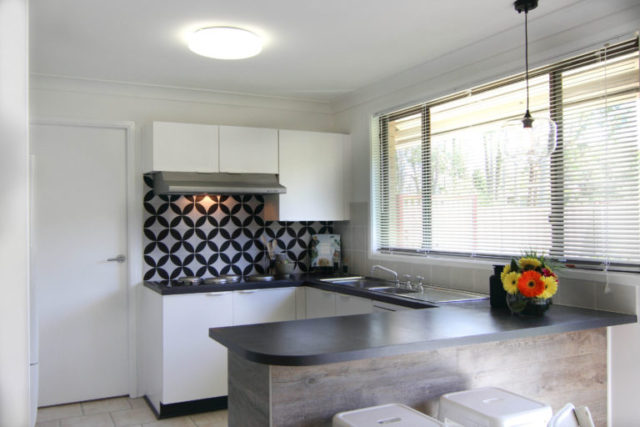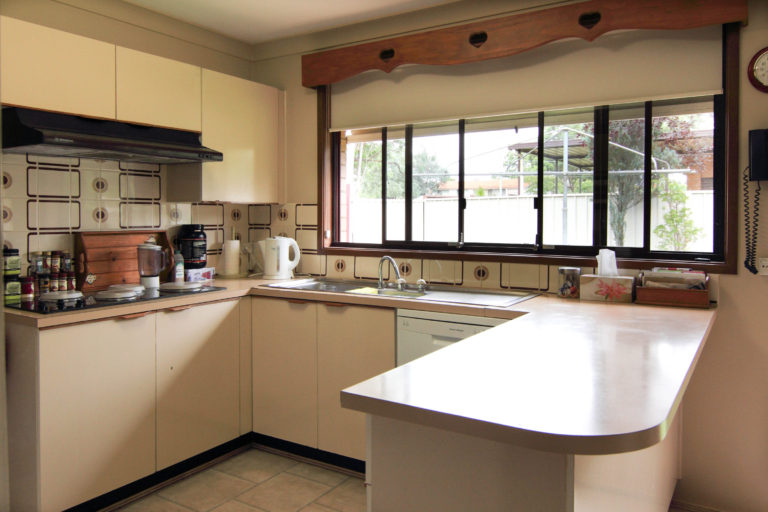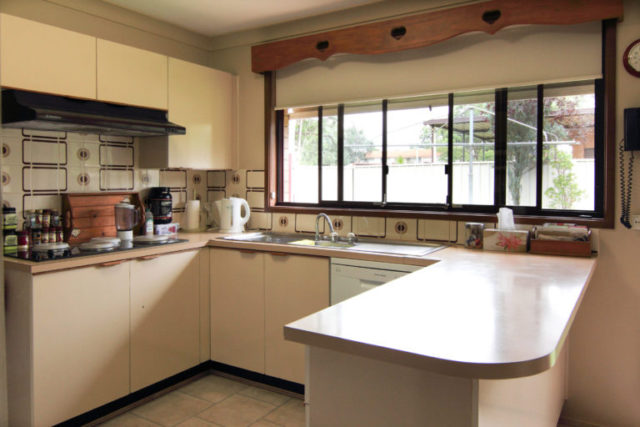 Personally, I recently changed all the old nanna light fittings (think a mix of 60s, 70s, 80s and 90s glass pendants!) in our home for around the $3,000 mark including an electrician. I went for high impact chandeliers in the living room and more simple, rattan drum shades in the bedrooms. This instantly modernised our home. I couldn't believe the difference.
This is something I plan to do in our home soon: replace all the internal doors. Dated doors with dated hardware really let your home down. We painted our horrible brown ones white and they're still pretty meh. Internal doors can cost from as little as $28! Did you know that? And for a bit more, there are some really gorgeous, designer-look feature doors available. Many of these are pre-hung so with a bit of effort and patience, you can install them yourself.
Don't forget to add some money to the budget for paint and handles (which can cost more than the doors). But depending on your taste and budget, you can replace all the internal doors and handles in a 4-bedroom home for between $1000 and $3,000 and you're likely to have some spare change. External doors cost more (expect between about $200 and $500).
Even in a bathroom, you can achieve a fresh new look for around the $3,000 mark. While it won't be anywhere near as slick as a full bathroom reno, which is likely to cost at least $25,000, it might last you until you can save up! And it will save you looking at awful dated tiles and fixtures every day, which we all know is bad for our mental health! We plan on doing this sort of thing with our en suite and spending the big money on our family bathroom later this year. The en suite can get a proper reno in a few years' time (hopefully!). For around $3000 you could replace your shower screen with frameless glass, get a new budget vanity and taps, paint or tile over your existing tiles and get a new blind.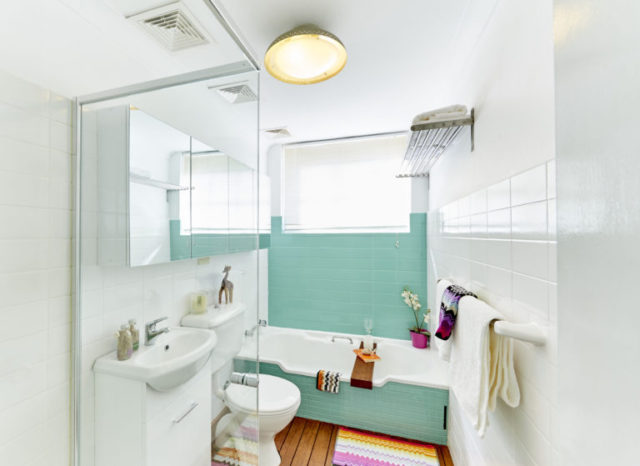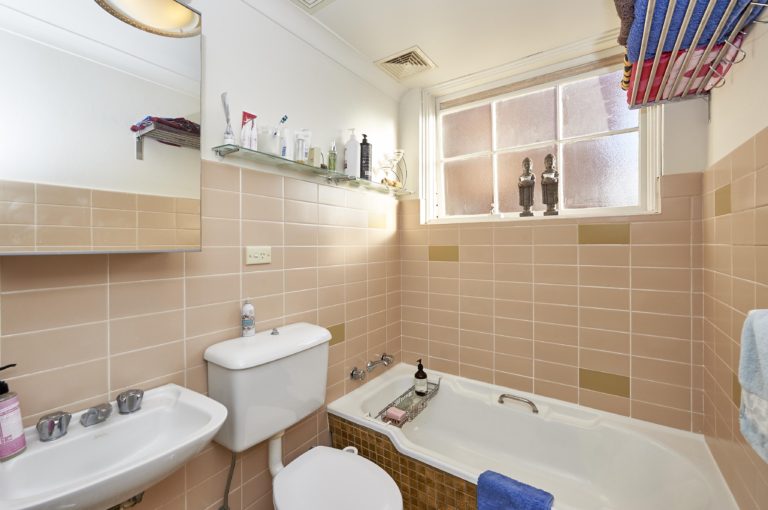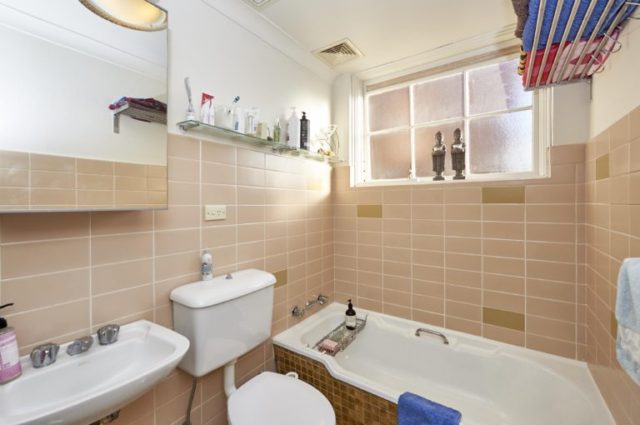 Get all the details on the above bathroom project.
$10,000
Now for the big bucks! While it isn't enough for a full bathroom or kitchen rip out and re-do, there is so much you could do with $10,000 to make a difference in your home. This is when we can often start talking about whole homes rather than just rooms. Depending on the size of your home, it is quite possible to be able to install hard flooring throughout or have your whole interior professionally painted. These are the two things we did before moving into our previous apartment and oh my goodness, that was money well spent and transformed the place, which was previously carpeted and painted a nice warm white (I have an aversion to warm neutrals!).
Something people often don't prioritise but can make so much difference to how you live, the look and indeed tidiness of your home, is storage! Custom, built-in storage is a real luxury. I recently had a huge floating bookcase installed and it really made the living room. A carpenter could also create you something amazing to house your TV and all your books and trinkets, for less than $10,000. The permanence of built-in or wall-hung furniture will really add to your home.
While it won't improve the look of your home per se, air conditioning could really improve your comfort and your power bill! You could get a ducted system installed in your average home for less than $10,000.
It may be that your home's floorplan isn't working for you. Maybe you want to create a more open plan home. $10,000 could enable you to do this with professional help, as well as any painting or flooring that doing this work will probably necessitate replacing.
One of the biggest changes we have made in our home so far has been installing plantation shutters throughout. They give a really modern, light, luxurious look. For $10,000 you'd probably struggle to get a whole house done but you could make a big difference by doing key rooms and perhaps giving the bedrooms a miss.
If these ideas have inspired you, make sure you enter our biggest competition EVER to win $10,000 towards your reno with Latitude Financial Services by 30 July 2017. All we need is a photo of the space that needs a makeover and for you to tell us how you'd spend the money and why you deserve to win. All the details and entry form here.