We've featured the stylish work of former New York City fashion editor turned interior designer Jillian Dinkel before. Her Manly Beach apartment is brimming with clean lines, layered textured and a very New York inspired monochrome palette and this Paddington terrace renovation treads a similar path. Small but perfectly formed, this diminutive 1890's Victorian terrace is laden with high-end materials that more than compensate for its petite size.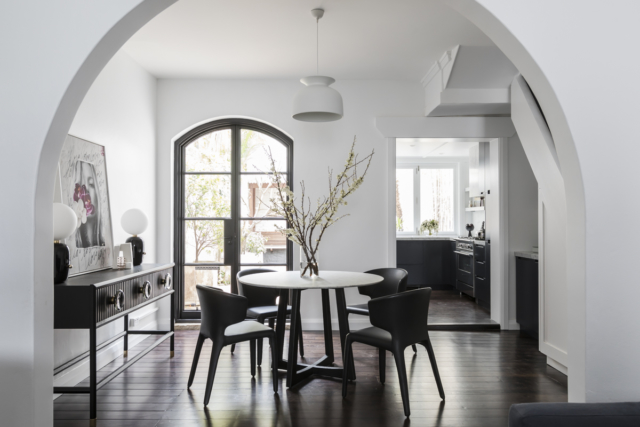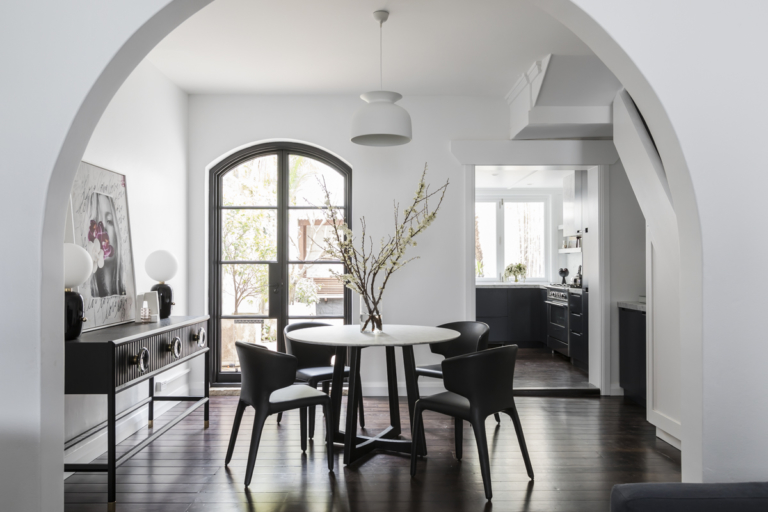 "My clients loved the charm of their original terrace, but it was dark and tired looking – reimagining terrace houses is my specialty! They asked me for a light and bright makeover with a more functional kitchen for their culinary pursuits, a new layout to make the most of the home's only bathroom and a contemporary design that celebrated the original features but was suited to their modern lifestyle," says Jillian.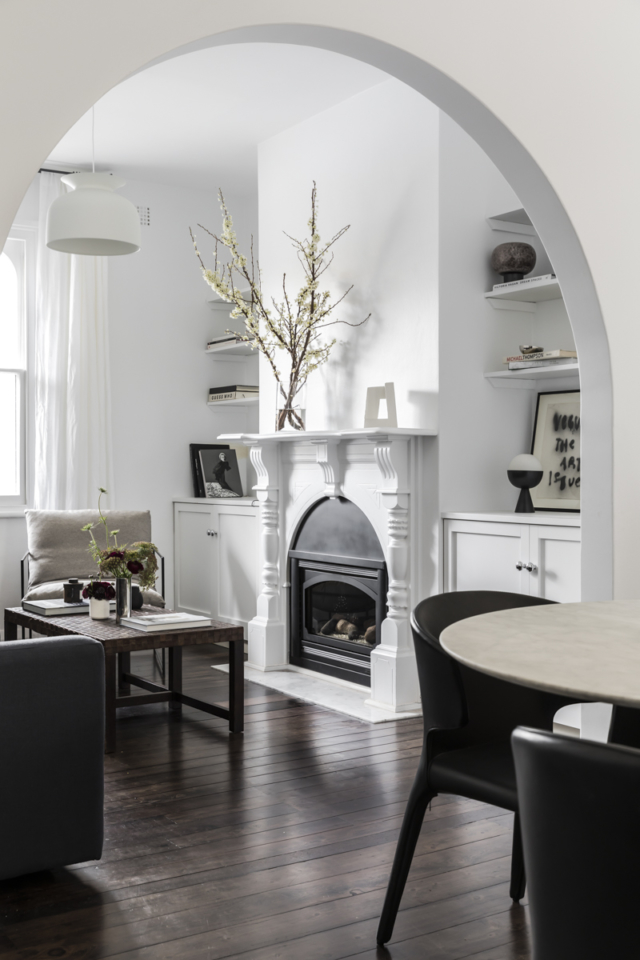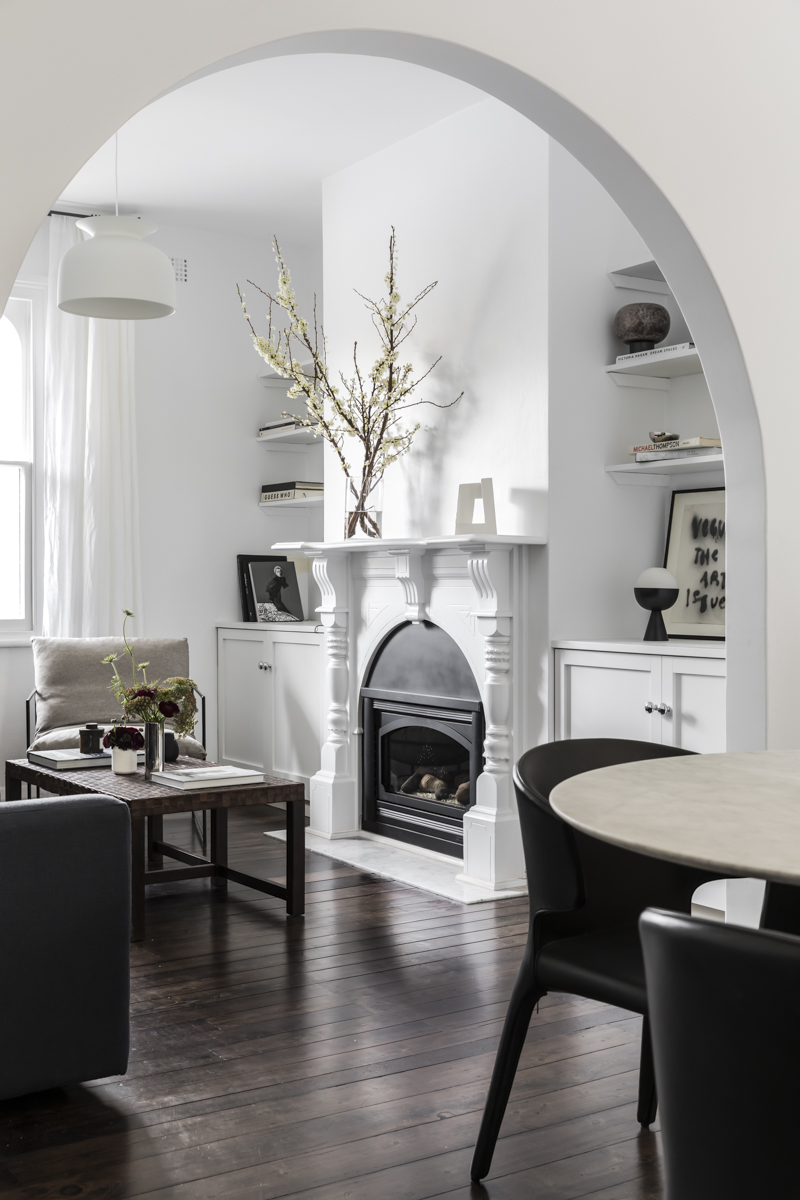 With capturing the light essential, Jillian decided a fresh coat of white paint was the first change that needed to take place. From there, the original arched door that leads from the living room to the outdoors was replaced with a new modern one. "The large black steel and glass double doors usher in so much natural light! And the steel is mirrored in a new balustrade leading up to the home's bedrooms and bathroom," says Jillian.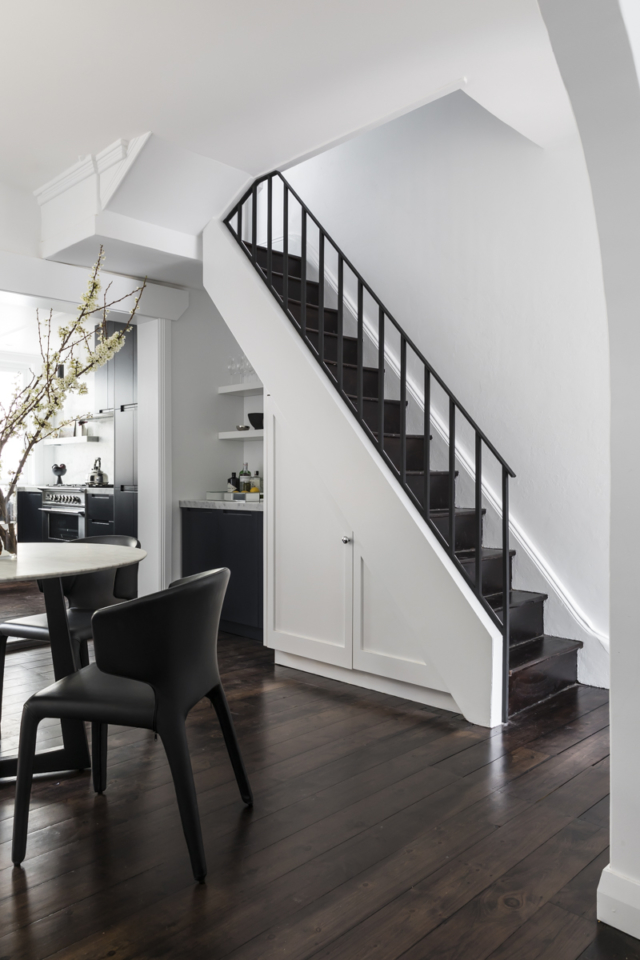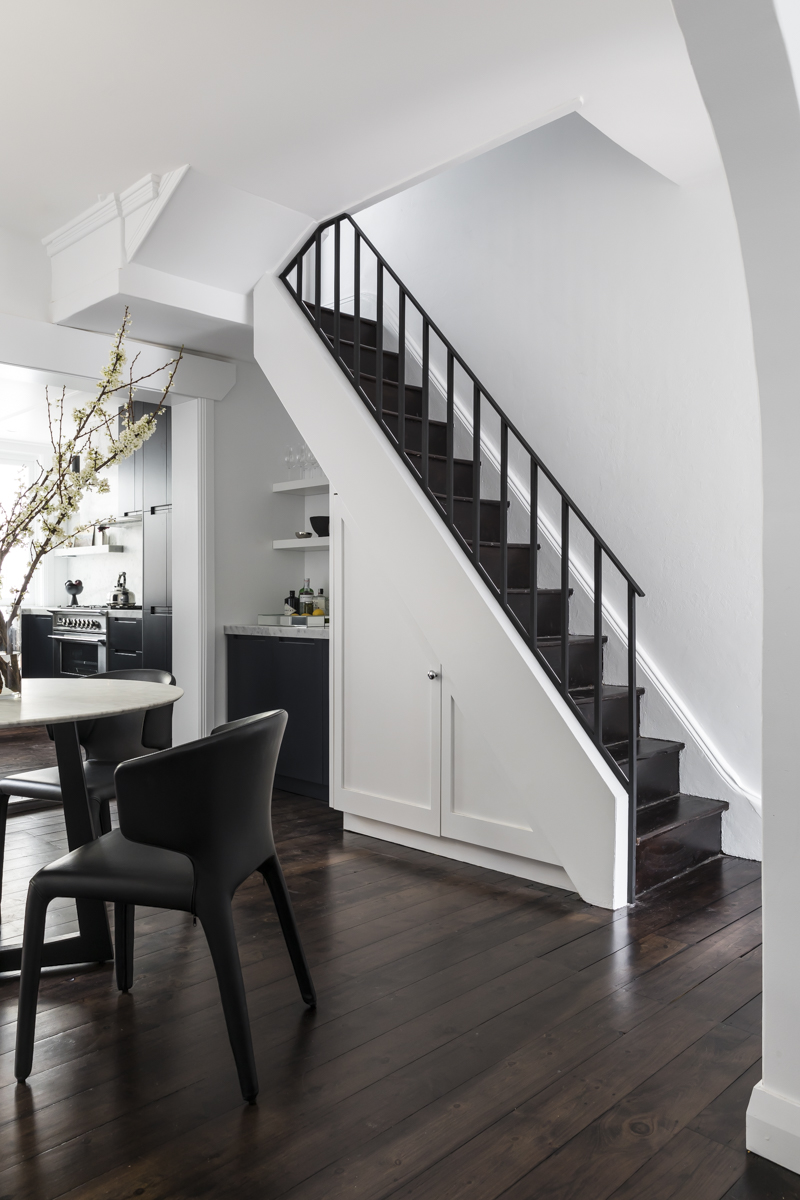 The home's new kitchen combines black cabinetry with Carrara marble – a chic but functional space designed with the home's foodie owners in mind. "I was generous with Carrara marble in the kitchen – utilising the stone for the bench tops, custom range hood box and for open shelves that conceal recessed LED lighting and hidden power points," says Jillian.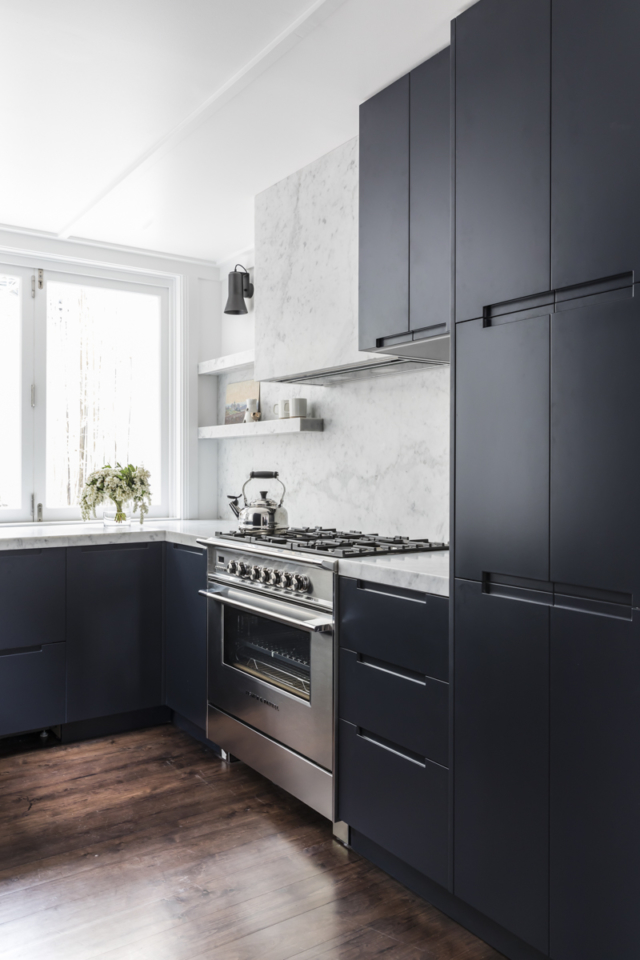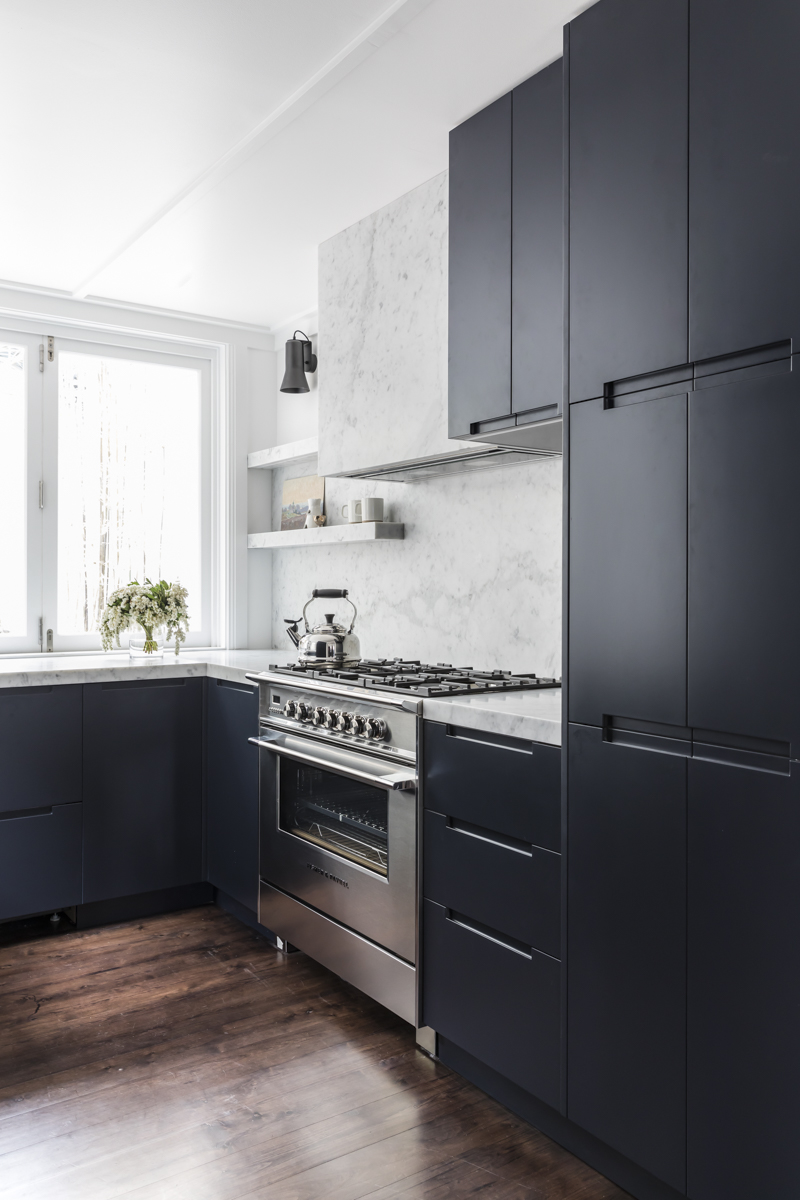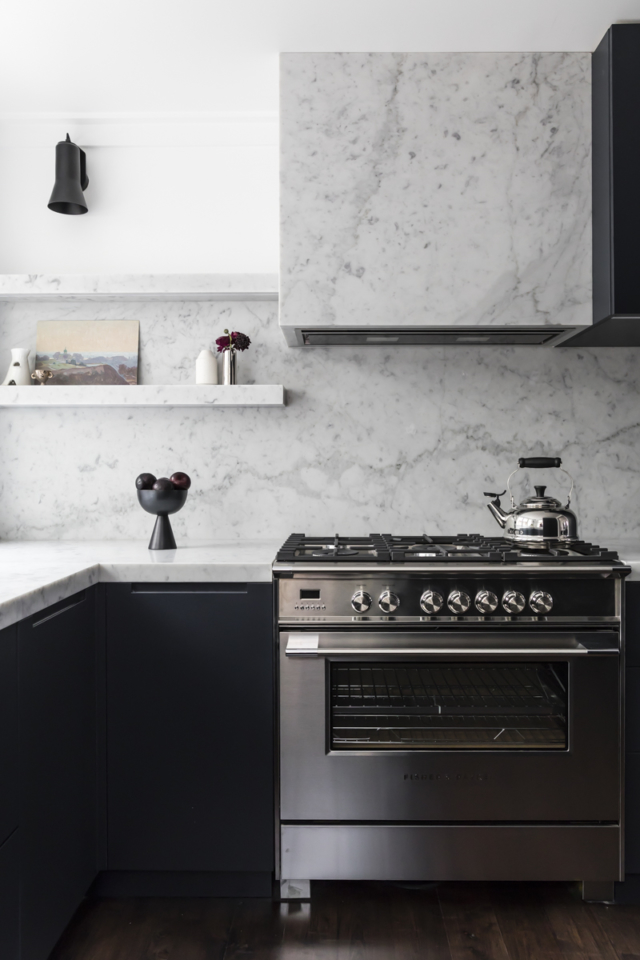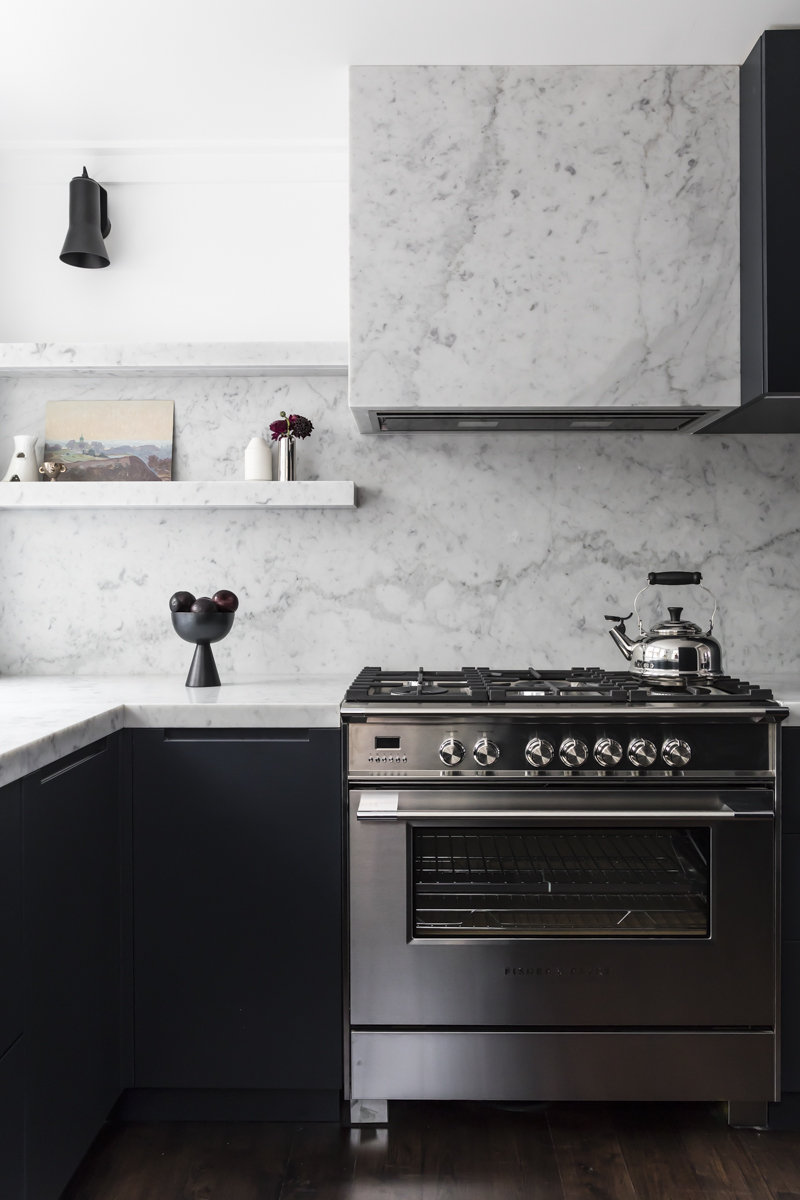 Upstairs, the main bathroom was redesigned to make better use of what was a fair bit of wasted floor space. "I love the luxury hotel-like bathroom. Clever space planning allowed this bathroom to include a generous vanity with double recessed shaving cabinets, a separate shower, freestanding bathtub and a large cabinet to house the laundry," says Jillian.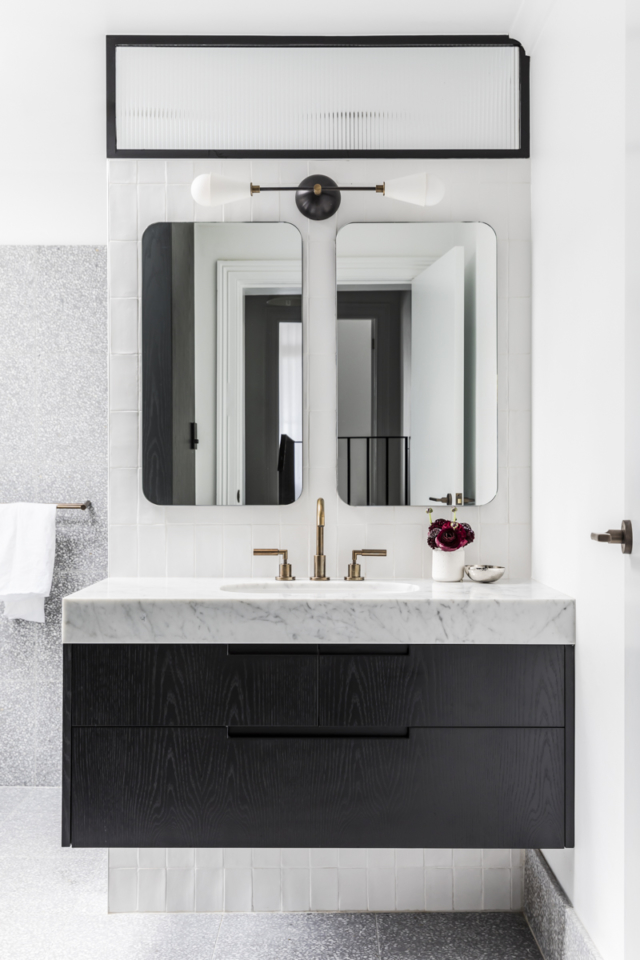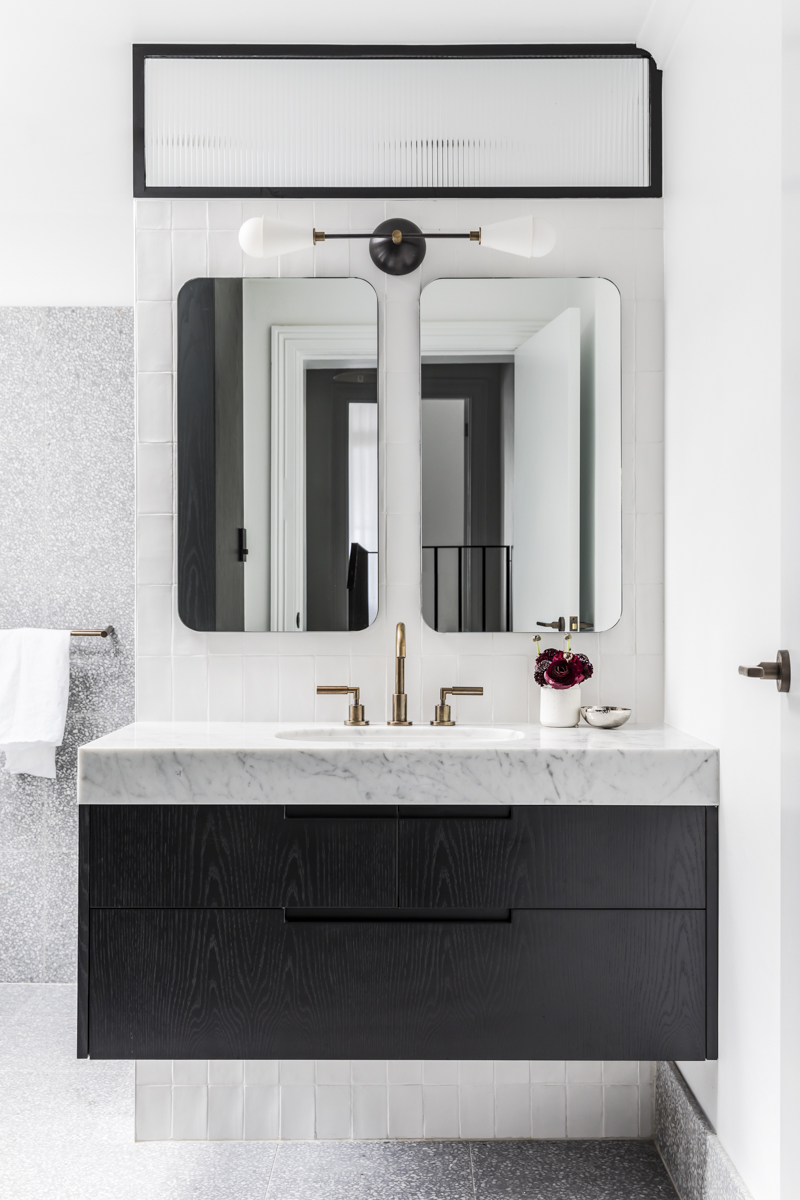 Jillian loves working with small spaces as it often gives her the freedom to select the finest materials and this bathroom is testament to that. The  luxe retreat features a beautiful array of finishes including porcelain and brass lighting, handmade wall tiles, bronze tap ware and soft grey terrazzo tiles.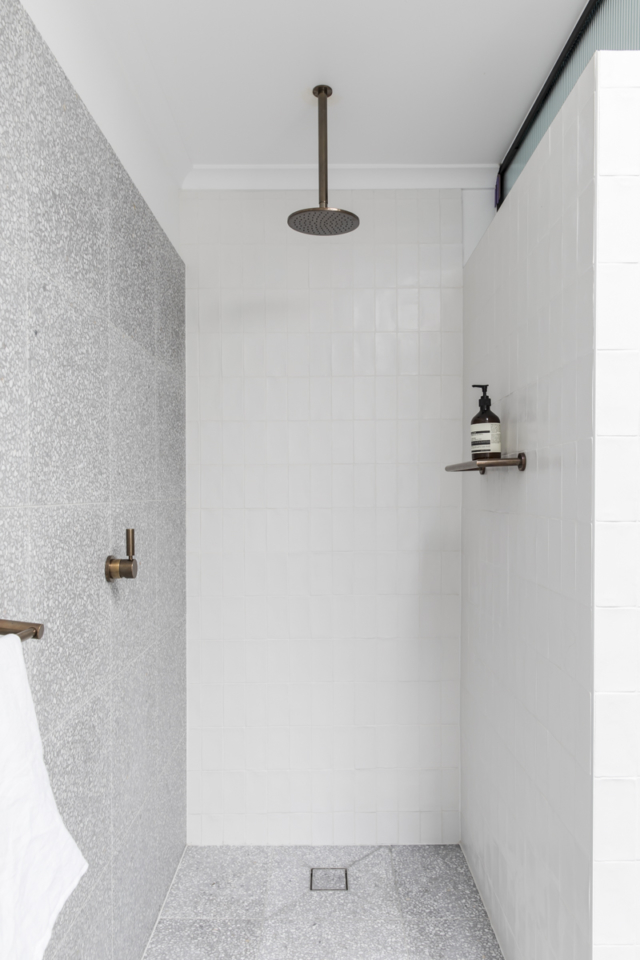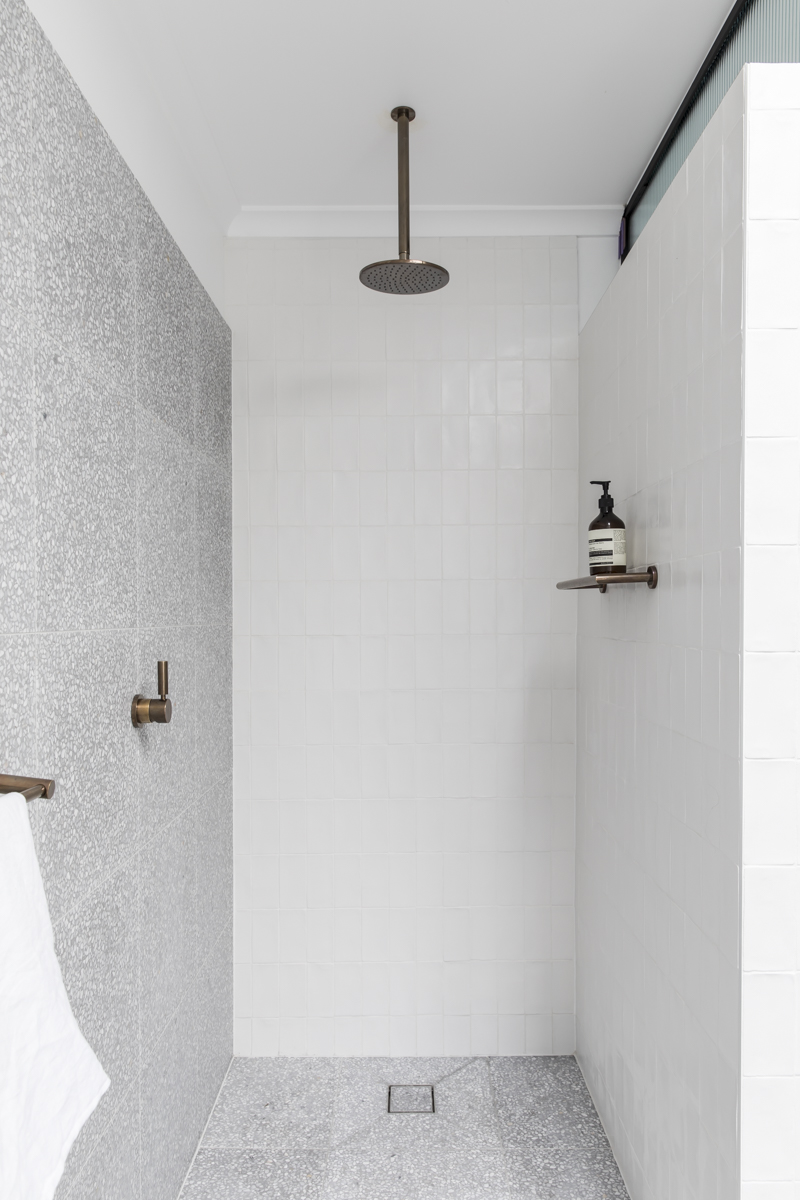 "The bathroom design is all about this gentle grey flecked terrazzo across the floors and as a feature within the shower space. Aged brass tapware offers warmth in what is a monochromatic space."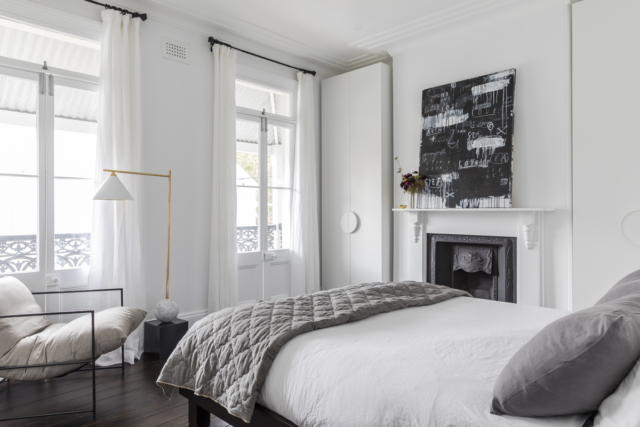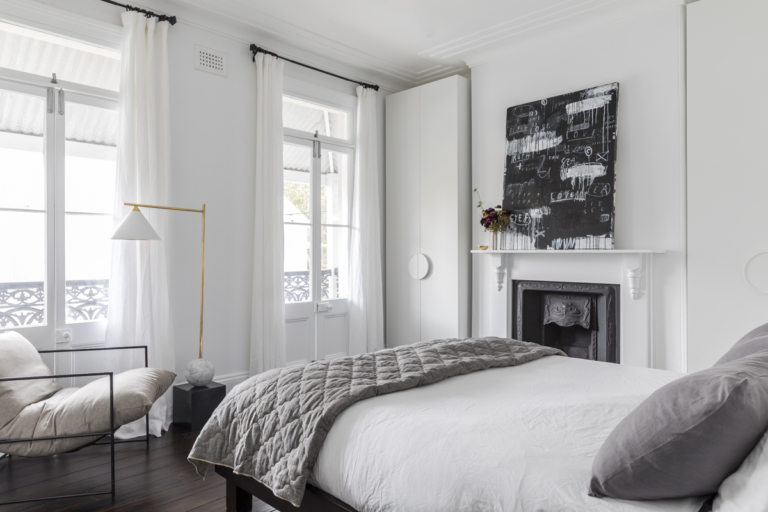 Photography: Pablo Veiga | Styling: Jillian Dinkel
For more on Jillian Dinkel | A furniture designer's small space living tips