Home to a dentist and his young family, this chic home in the well-heeled Perth suburb of Applecross features a dreamy palette of soft grey, stormy blue, white and gold paired statement designer pieces.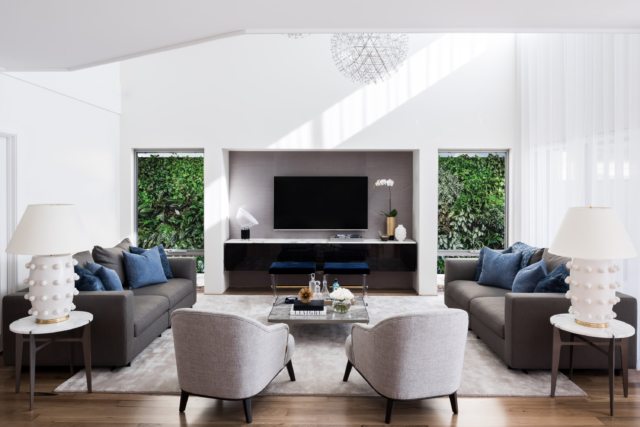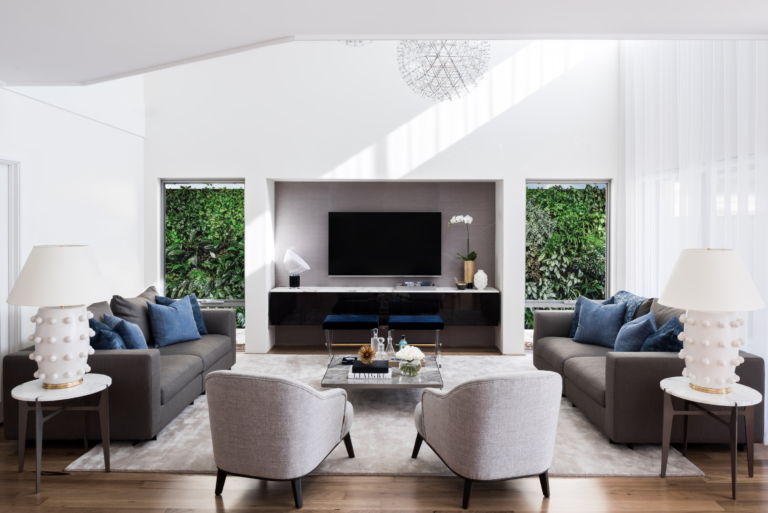 "The clients were looking for a chic and sophisticated interior with an international flavour. They wanted the home to feel like a boutique hotel that was also conducive to entertaining family, friends and colleagues," says the project's interior designer Nickolas Gurtler.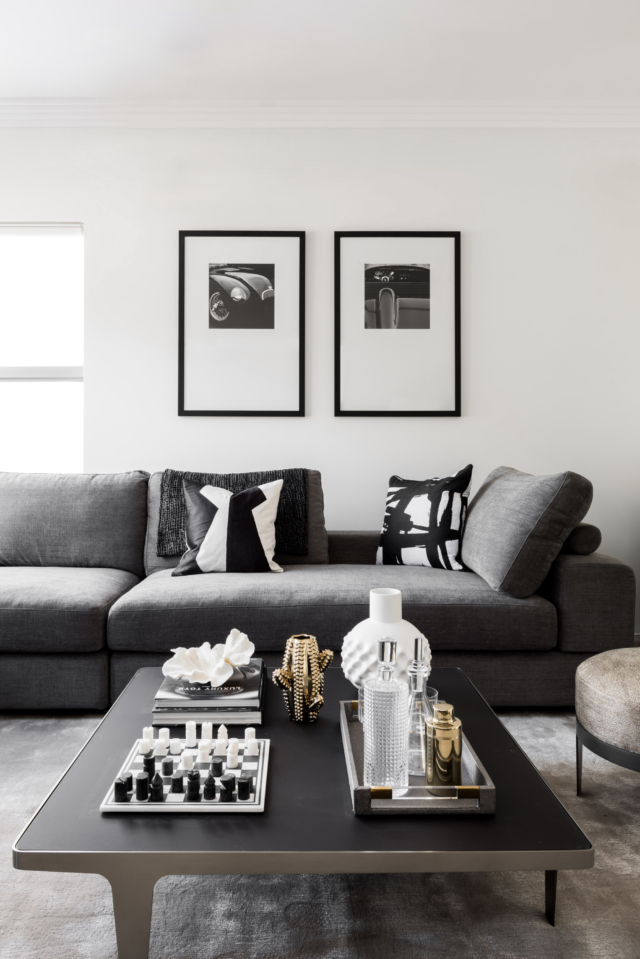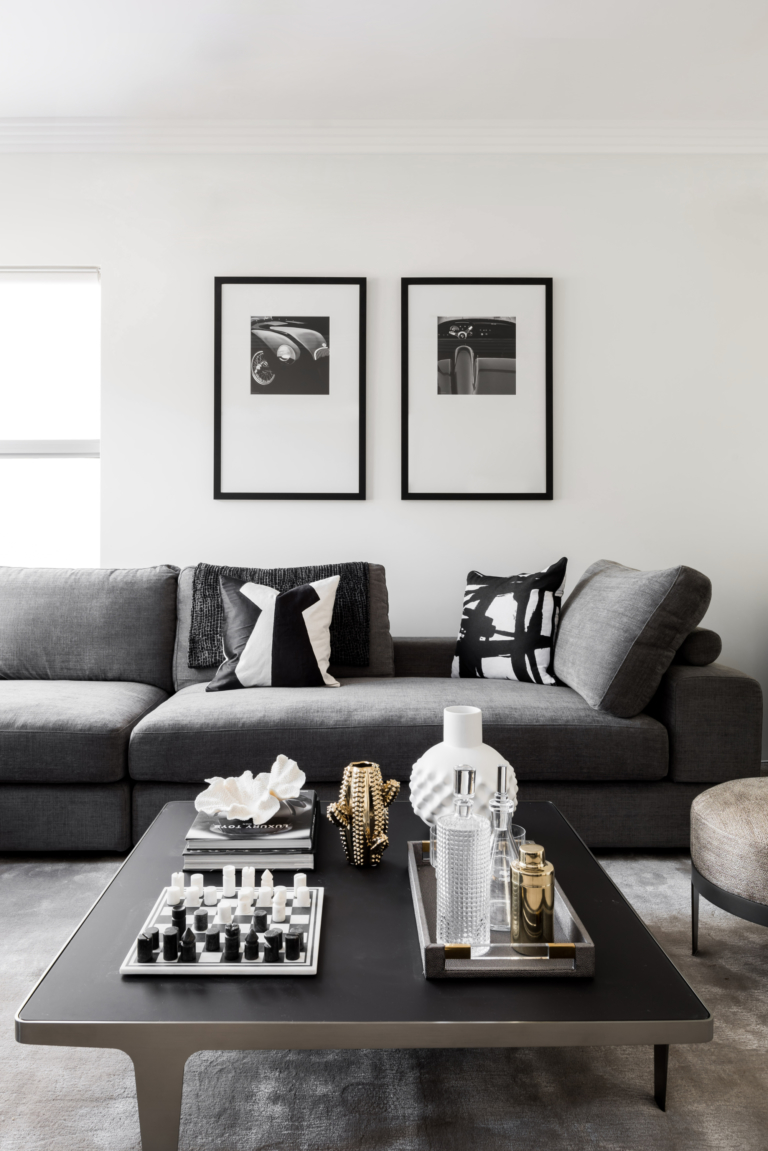 A new build, Nickolas came on board when the home was near completion. "The clients purchased the home almost completed, so we basically had an empty shell in which to work with," says Nickolas of the sophisticated spaces.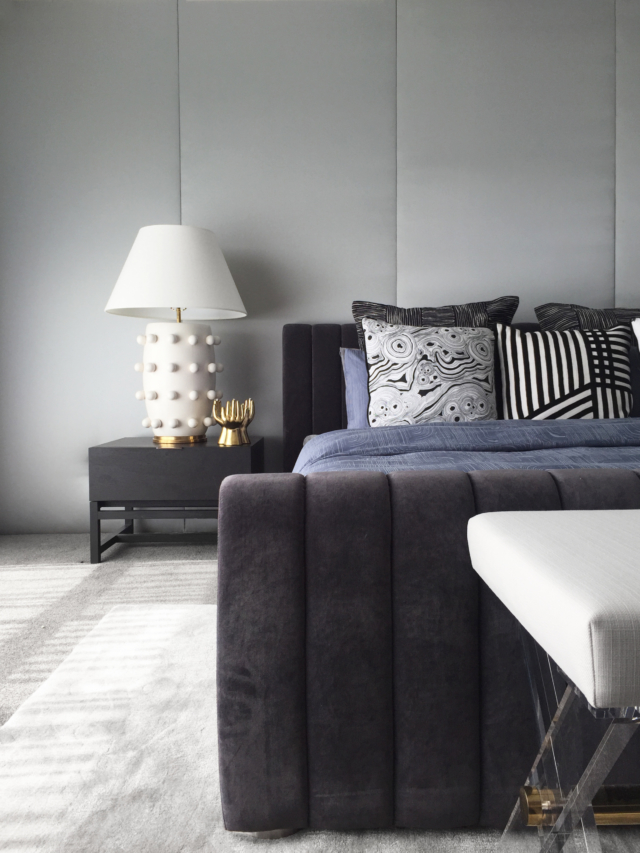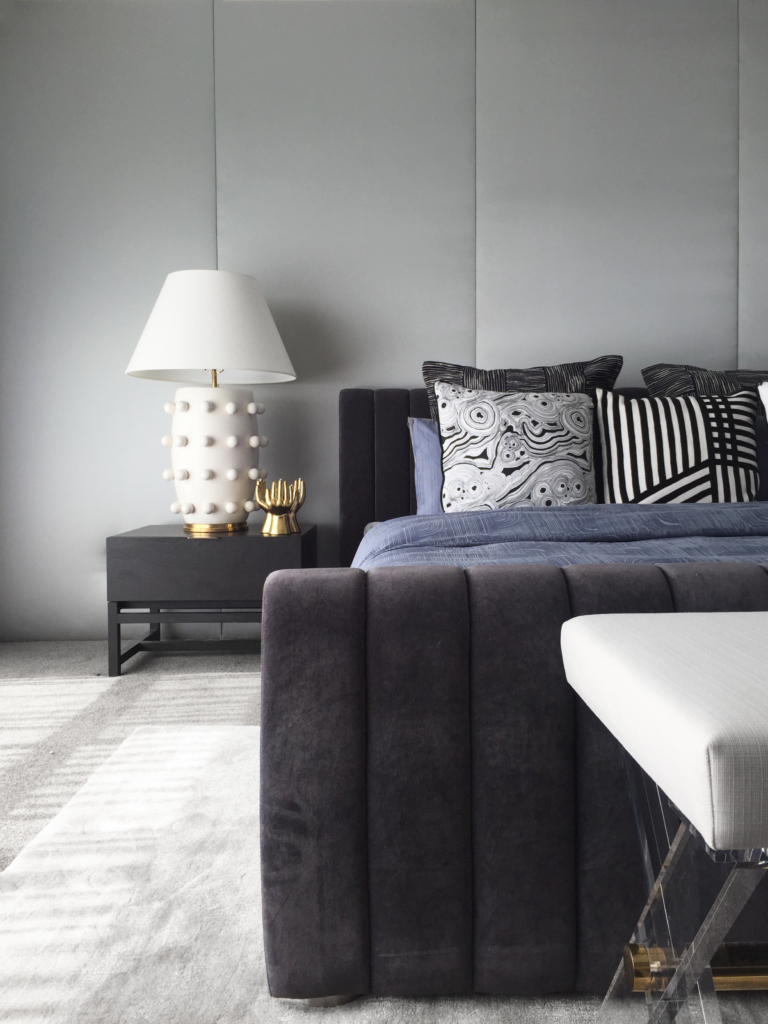 "One of our favourite spaces is the dining room, with a focus on mixing different geometric elements. We designed custom wall panelling for a modern take on formality, which references the lines in the rug. These clean lines are broken up with the chaos of the chandelier, and the soft lines of the dining table and chairs," says Nickolas.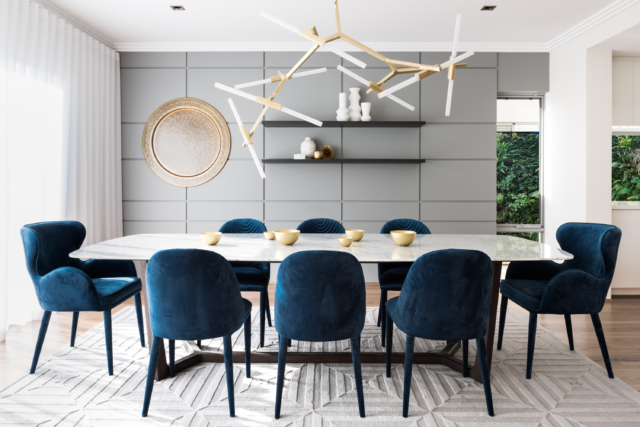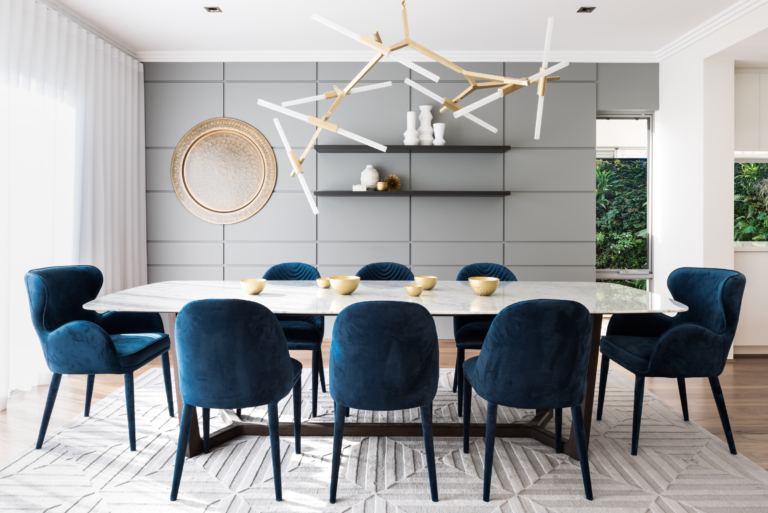 As for the part of the project that Nickolas feels was most successful, he is most taken with the master suite. "It feels so cosy when you walk inside but also incredibly plush and luxuriant. We achieved this by layering an Art Deco velvet bed in front of custom silk wall panels and surrounding the entire room in a soft grey grass cloth wallpaper," says Nickolas.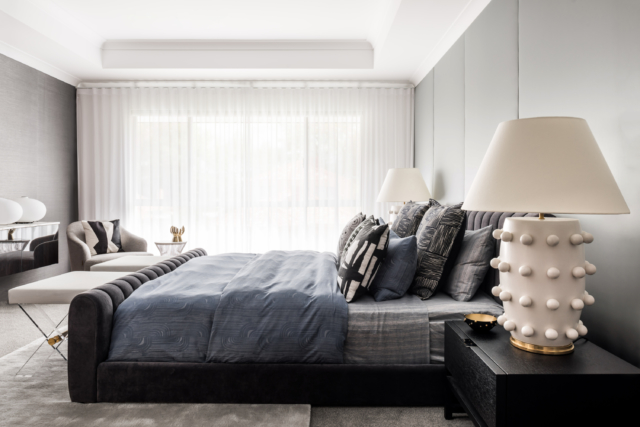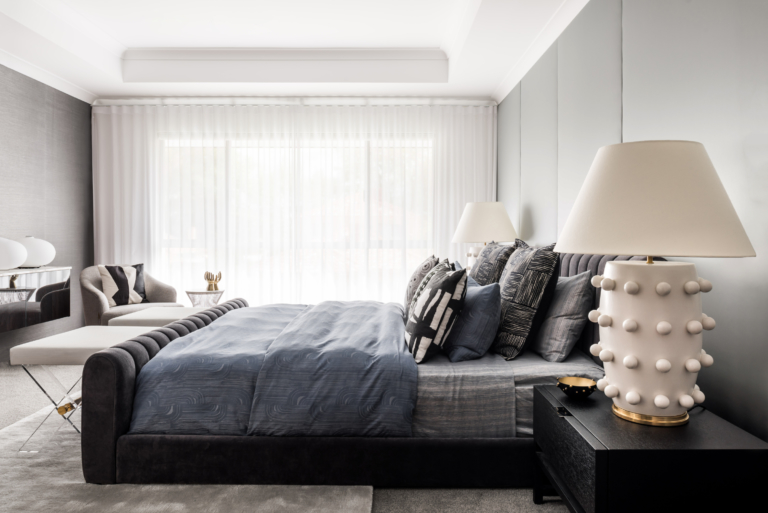 "We also mixed organic shapes and patterns like the Memphis inspired table lamps and bed linen by Kelly Wearstler with geometric counterparts like custom wall cabinetry and a Platner table from Knoll. You can really feel the personality when you walk into the space," says Nickolas.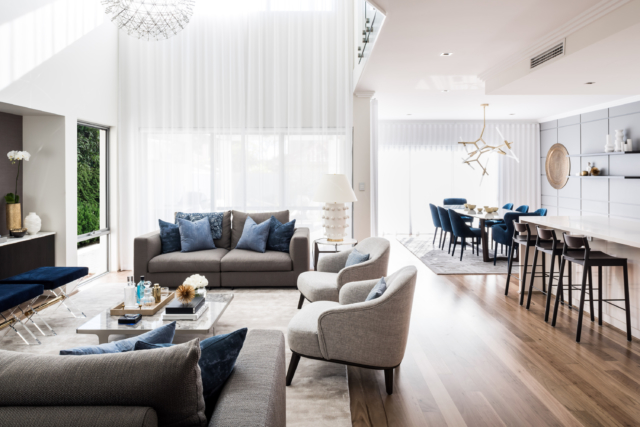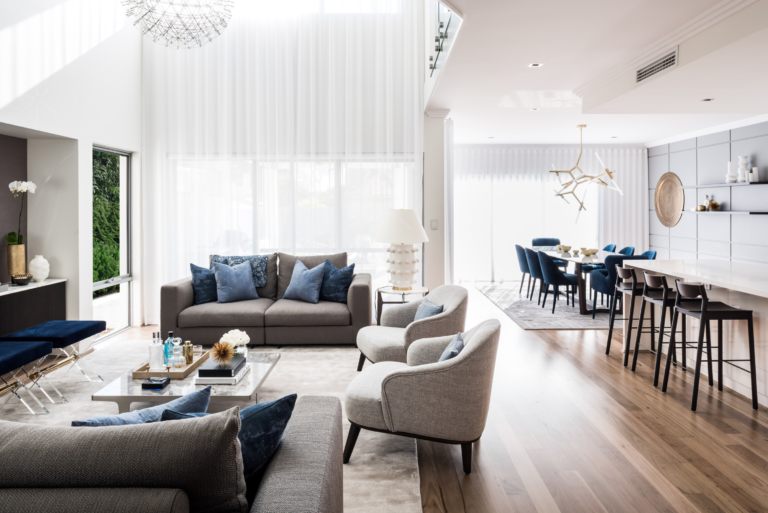 Photography: Dion Robeson