The team from Lover Dreamers is back but unlike their last renovation, this one is on Australian soil (Davistown on the NSW Central Coast) and is an intentionally much smaller home. "We wanted to simplify and minimalise our home life to have more time for each other and the other things in life that we love," says Rachael Gowling, who lives in the home with her husband and two children.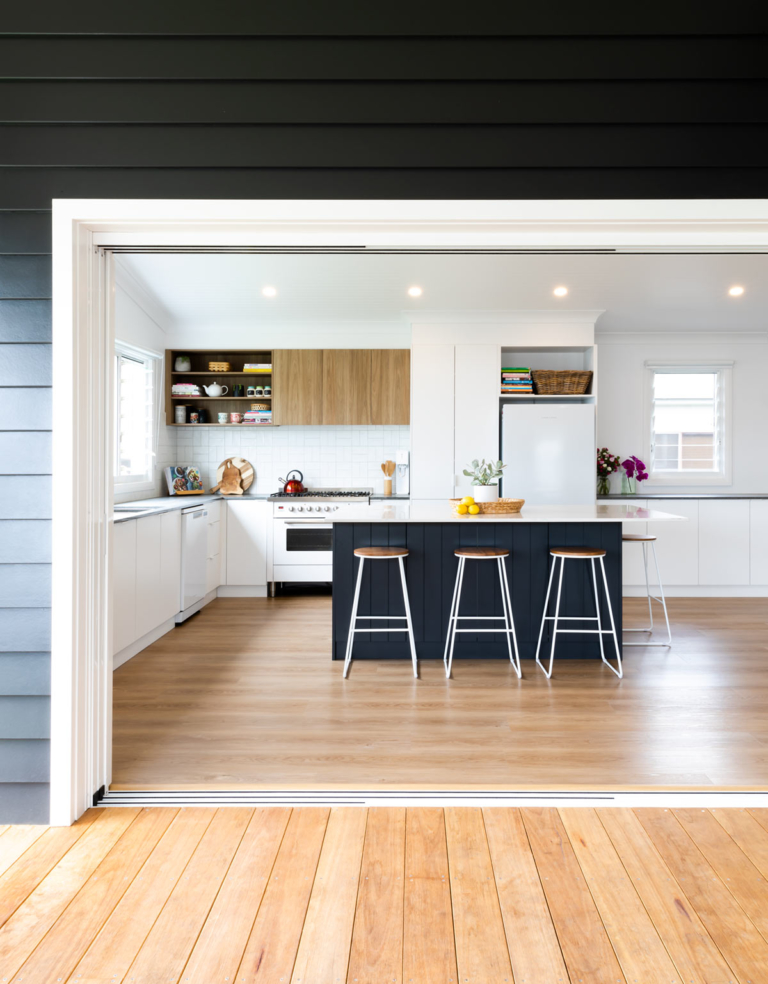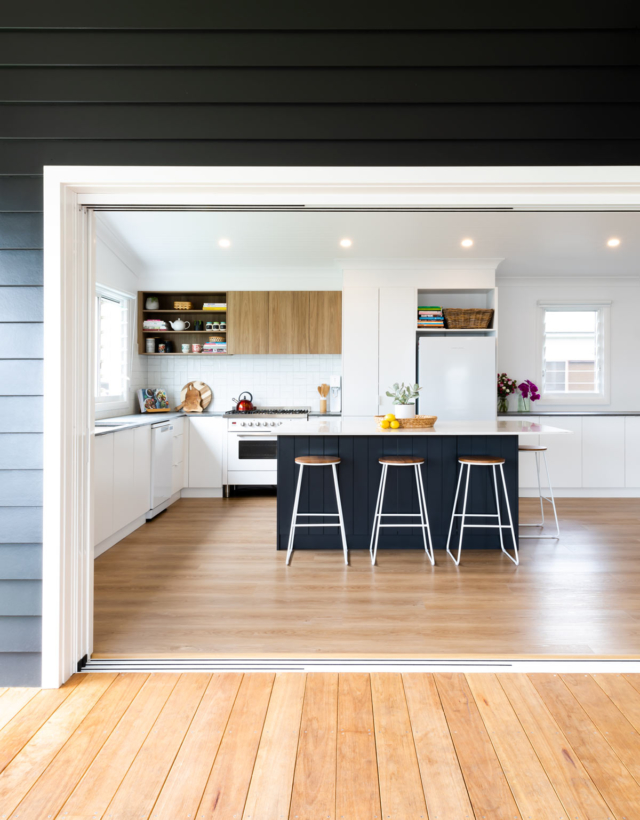 "We had built large houses in the past with all the extras we thought we needed at that time, such as walk-in wardrobes, ensuites, kids' play rooms, additional lounge rooms, butlers' pantries, reading nooks, additional kitchenettes and bar areas. But the truth is that we really disliked having such a large house."
Never ending upkeep aside, the family found they didn't use all the rooms in their last, much larger, home either. "We also didn't like that our young kids were out of sight or downstairs where we couldn't see them," says Rachael who set about designing this new build with these things in mind.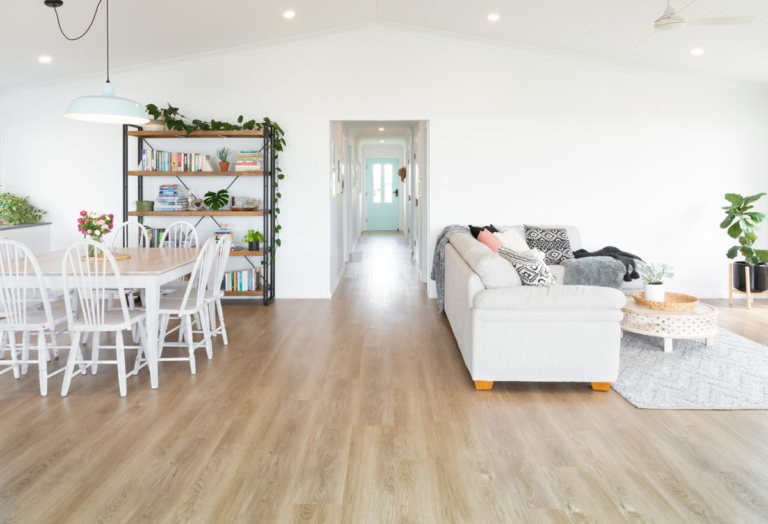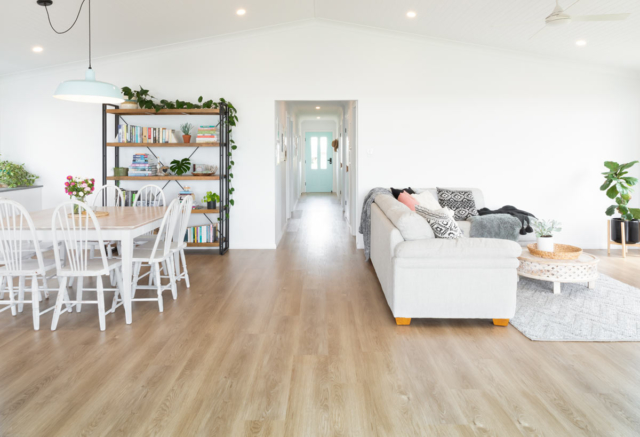 In many ways, building a larger home is easier – it's only when you've got space constraints that you are really forced to consider exactly what you need. "With this build, we thought carefully about the spaces we actually need to live comfortably but not feel cramped. This house design was about creating as much functional space and maximising on storage solutions as possible on a small scale," says Rachael who is so enamoured with her new smaller home that she can't imagine ever living in a large house again.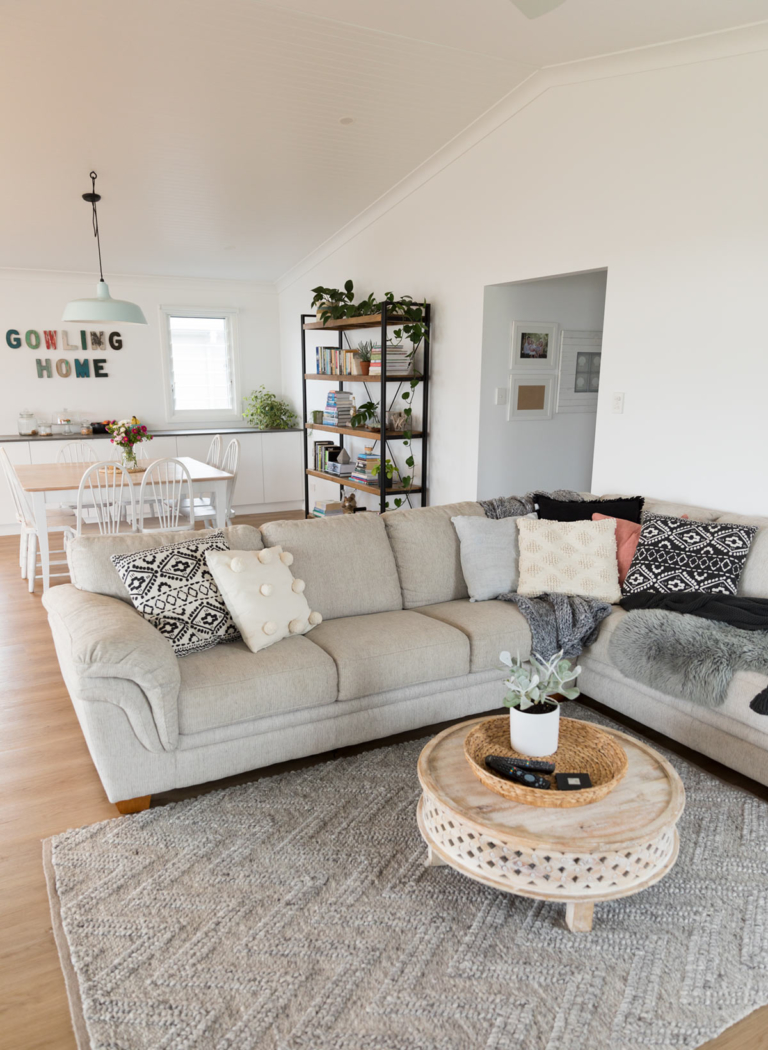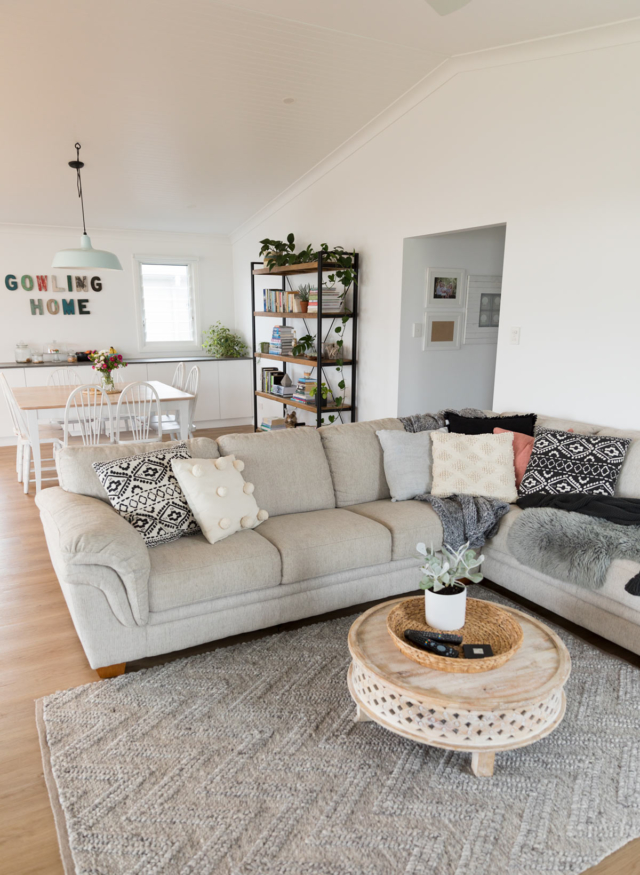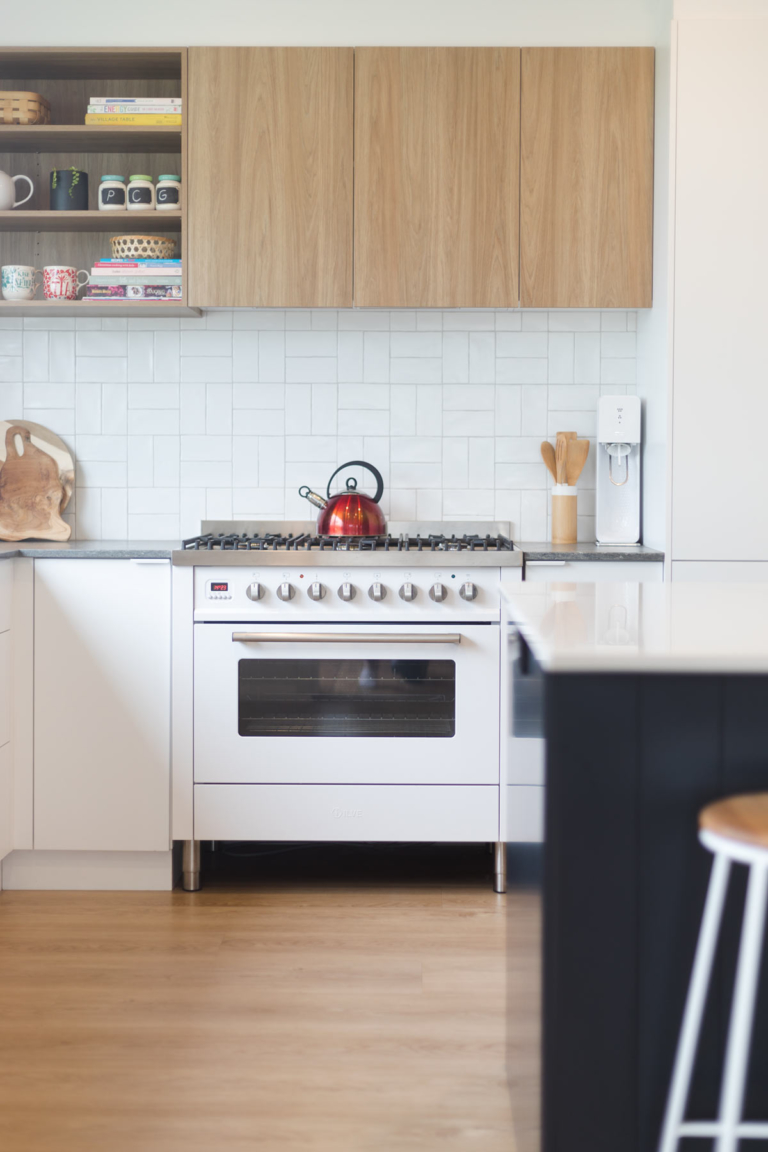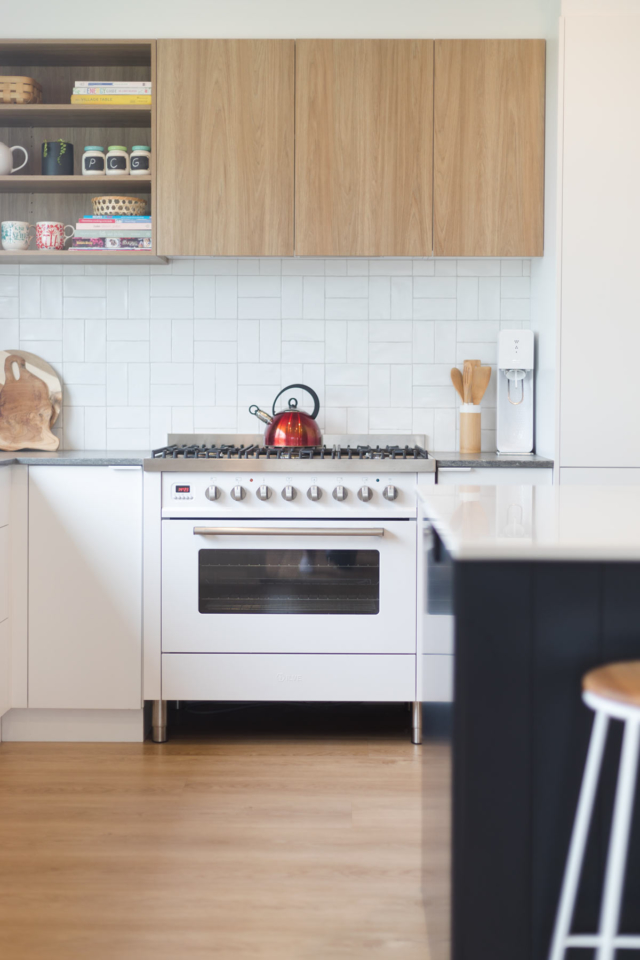 The L-shaped living area is the centre of the home – pitched ceilings and corner stacking sliding doors disappear into the walls when the family want to open it up to the undercover alfresco area. "Again, it's not a large space but with all of the design features combined, it feels very spacious. The indoor and outdoor area flow seamlessly. It's the hub of our home," says Rachael.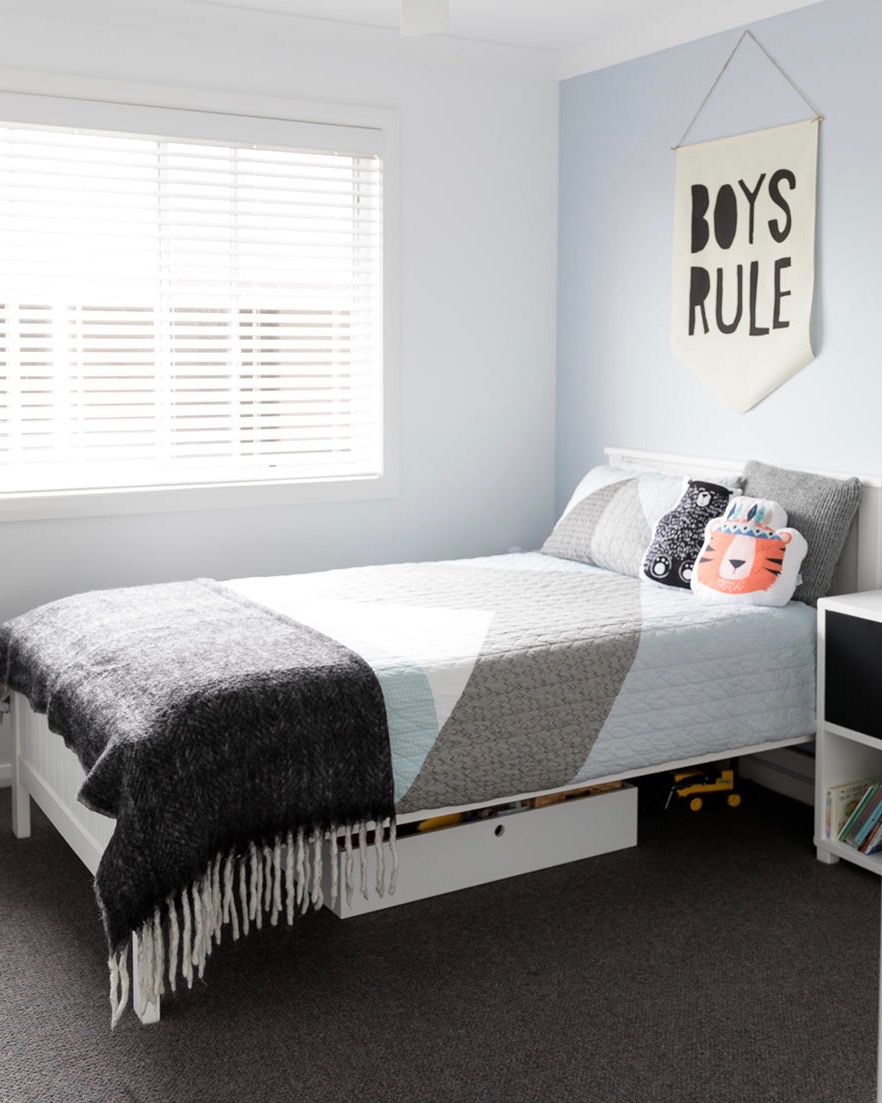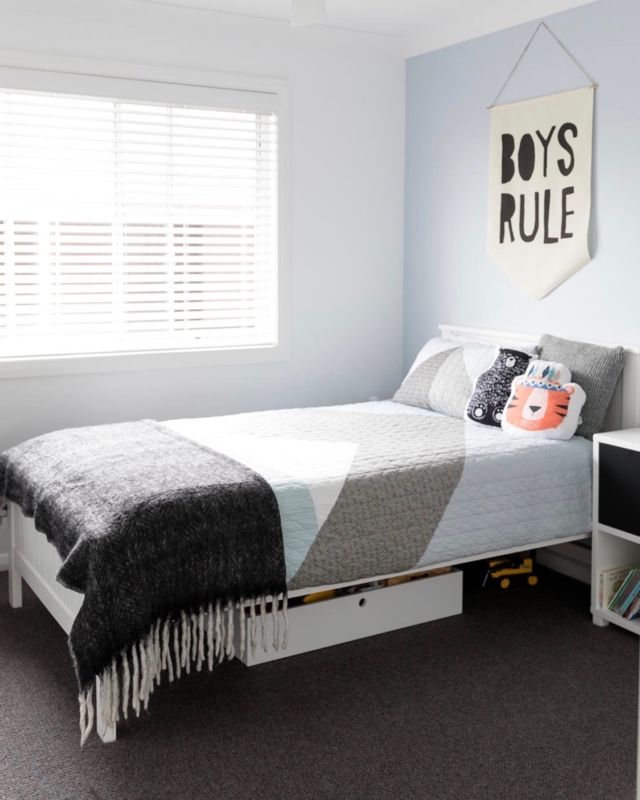 The family came up with the initial house design themselves before enlisting a draftsman and its cottage feel belies that it's a new build. "We wanted to create a small home that was practical for our family to live in but we also wanted to create a home that had character and fit in with the older cottages in the area," says Rachael.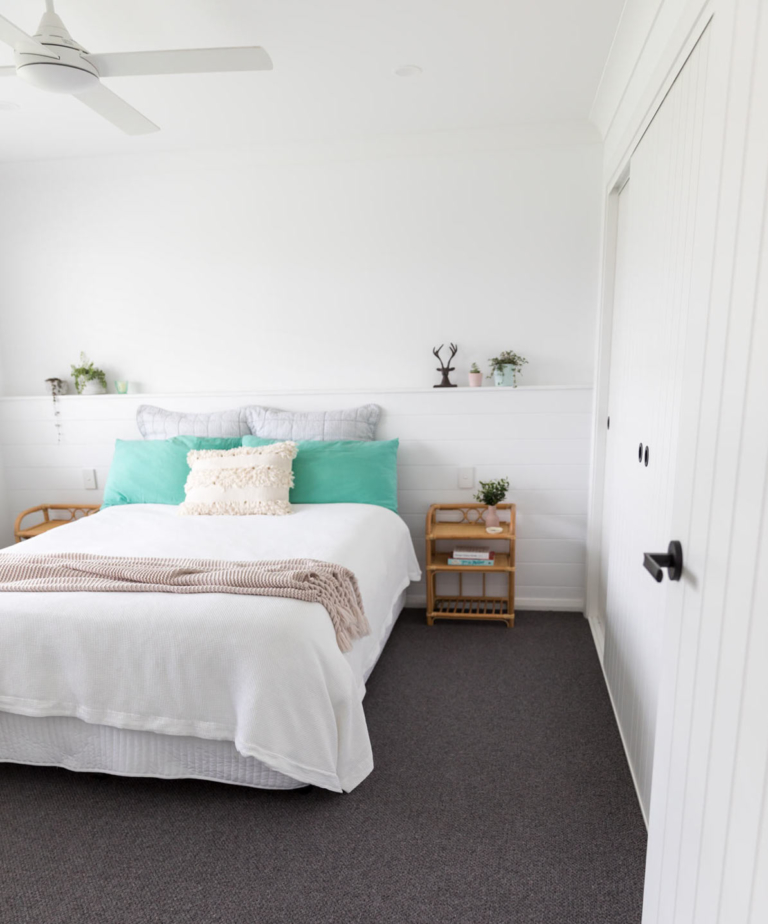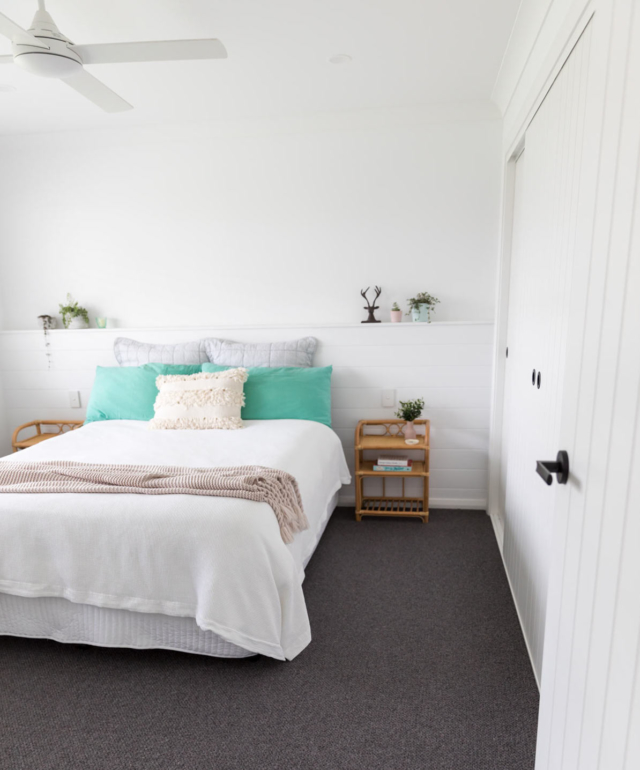 Flooring Xtra was a major part of this project (their products feature throughout), along with their ambassador, interior designer James Treble, who came along to view the finished result.
"It's been a great pleasure visiting Rachael and Andrew during the construction of their beautiful coastal home and following their selection journey, and the final results speak for themselves! It's a beautiful beach home that is so welcoming, and the well-considered finishes from the flooring, right through to their colour choices, cabinetry selections and accessories has resulted in a fully realised vision of their original concepts for their new Australian coastal home," says James.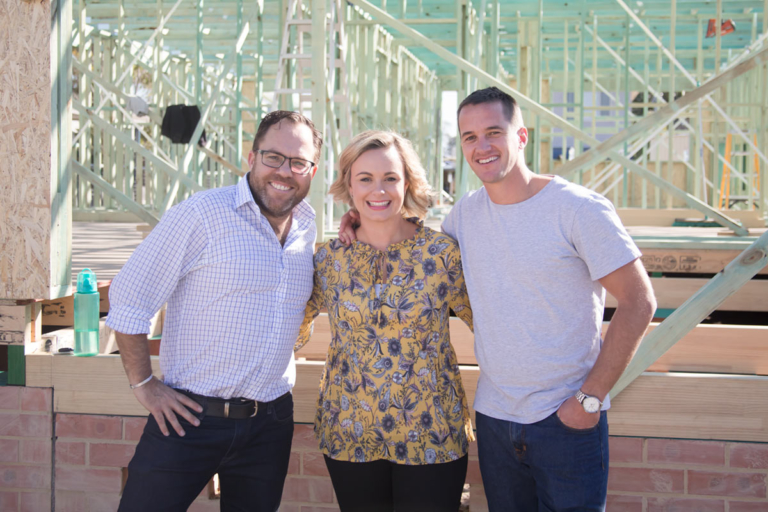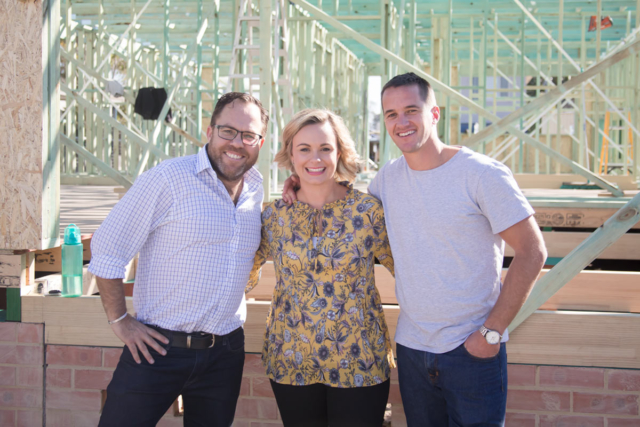 For more | The latest coastal home styling trends