Inspired by grand old Queenslander homes, but adapted to suit life in cooler climate New Zealand, this family home took just six months to build and came in on budget which as many of you will know is no mean feat. Inhabited by a young family of four, the build included many DIY elements to help keep costs down. From upcycling furniture to landscaping themselves, Rachael and Andrew Gowling (of Lover Dreamers) have plenty of experience in sticking to a budget, without sacrificing on style.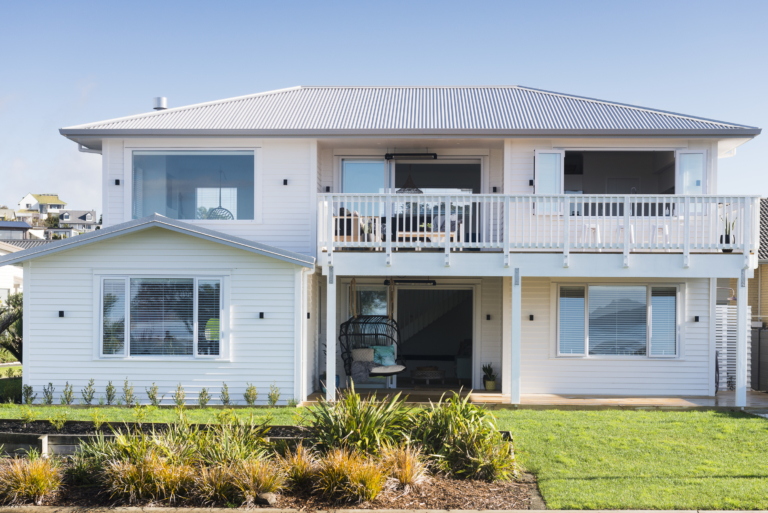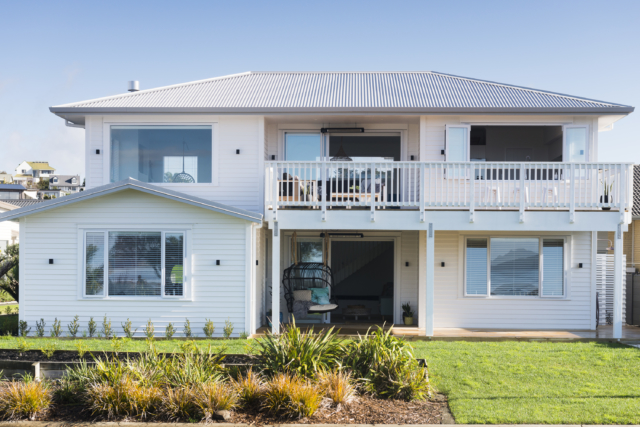 "Our goal with the design of this beach house was to create a practical and functional space for our family, whilst maximising the beautiful ocean view. We wanted to create an environment that felt calming, relaxing and cosy. We love entertaining, so a lot of consideration went into our living areas and a big focus went into the indoor-outdoor flow of the house," says Rachael of the home that is located just north of Auckland and was designed by the couple in collaboration with their architect and builder.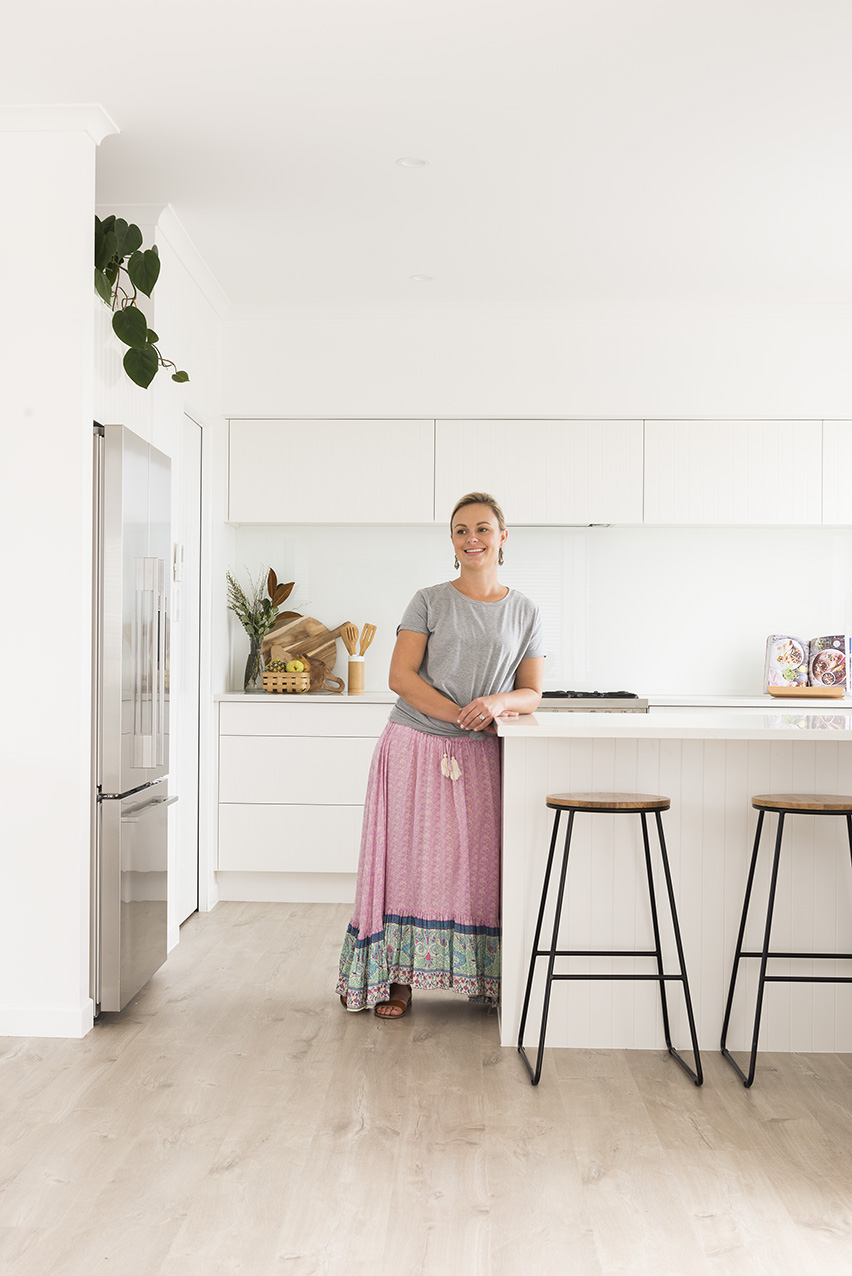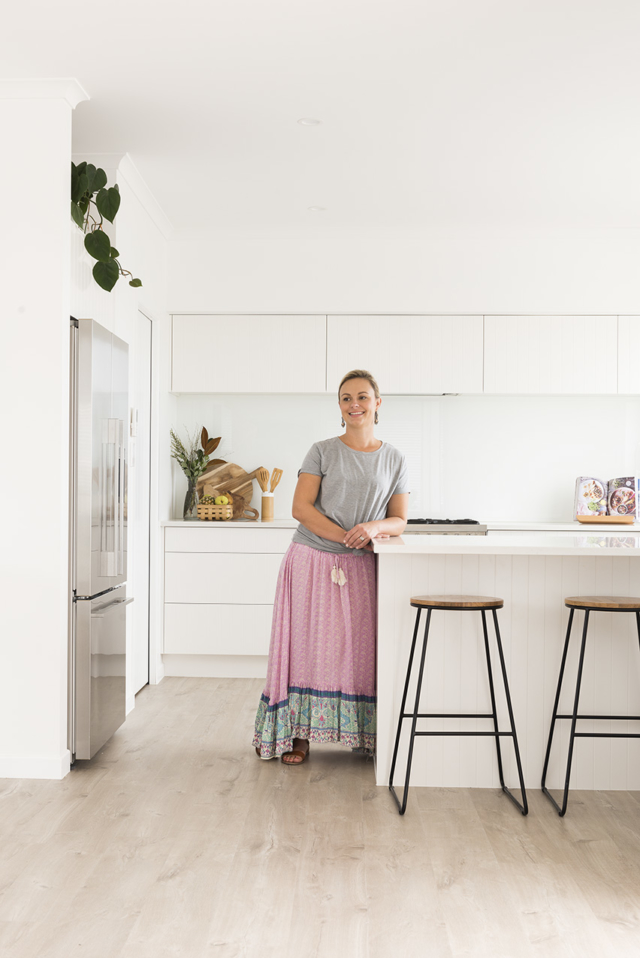 The financials
First up, Rachael recommends that you really do your homework before engaging a builder. "There can be many hidden or unknown costs with new builds. Finding a builder that will give you a fixed priced contract can save a lot of money and headaches," who believes it's possible to get a bespoke finish on a budget.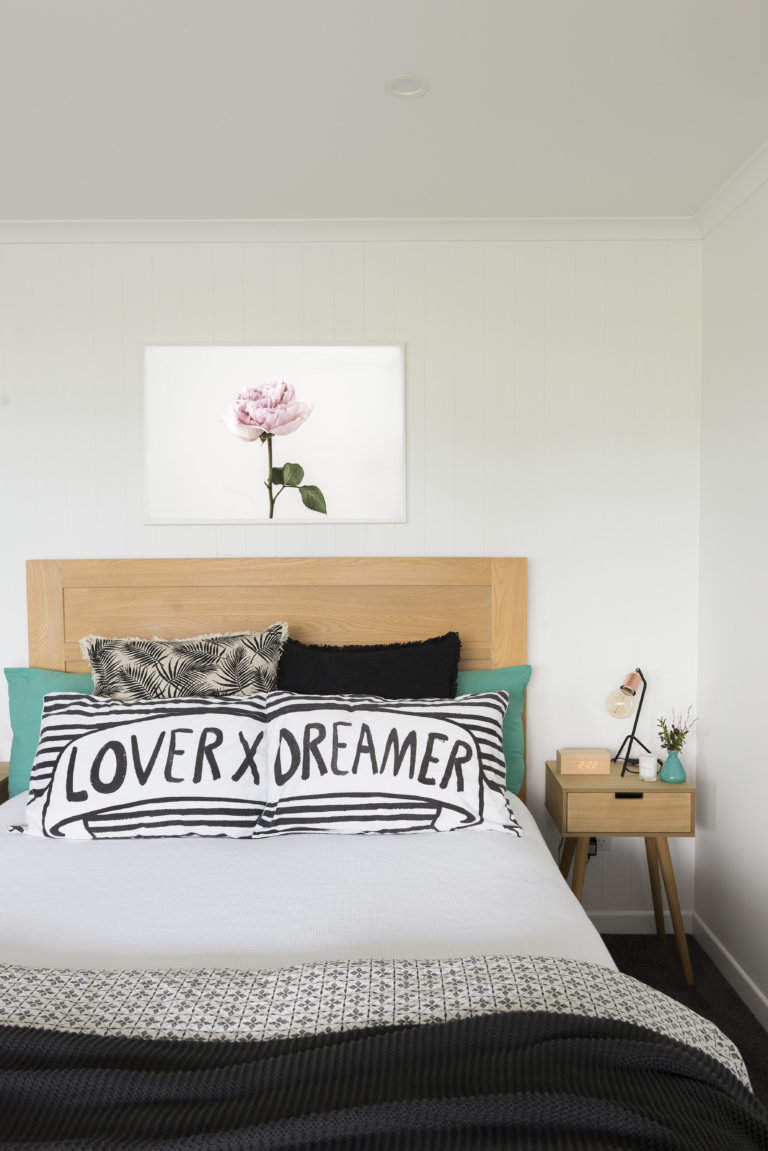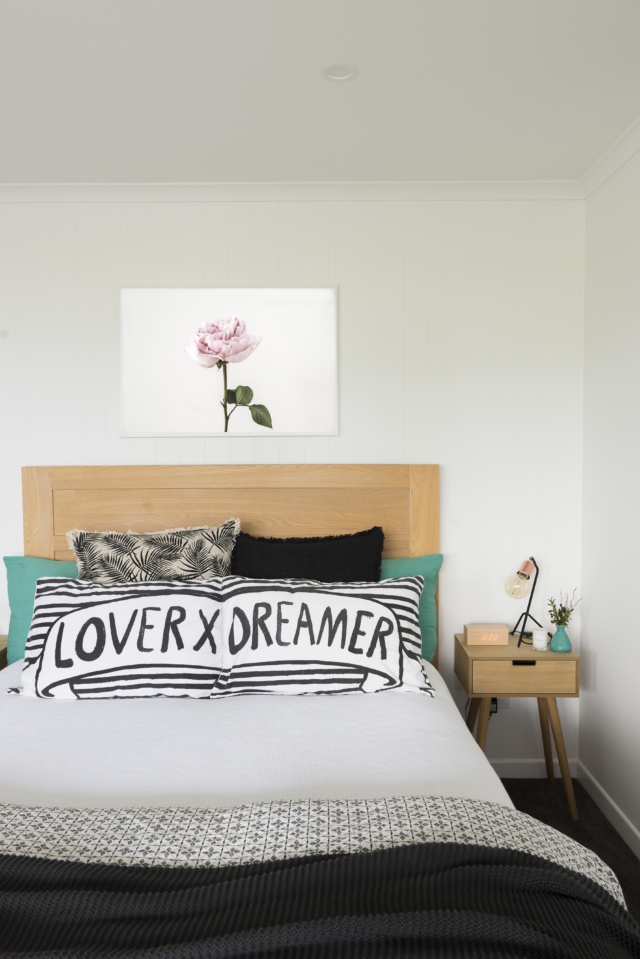 "It is possible to achieve an architecturally designed house within a similar budget to a group build company. It's just a matter of finding the right builder. It may take a bit of time to find the right builder but the end result will be worth it. This gives you a lot more freedom in the design of your home to achieve a home that is going to suit your needs without paying a fee every time you want to alter a group floor plan design," says Rachael who also recommends choosing an architect that your builder is comfortable working with to make for a smoother process.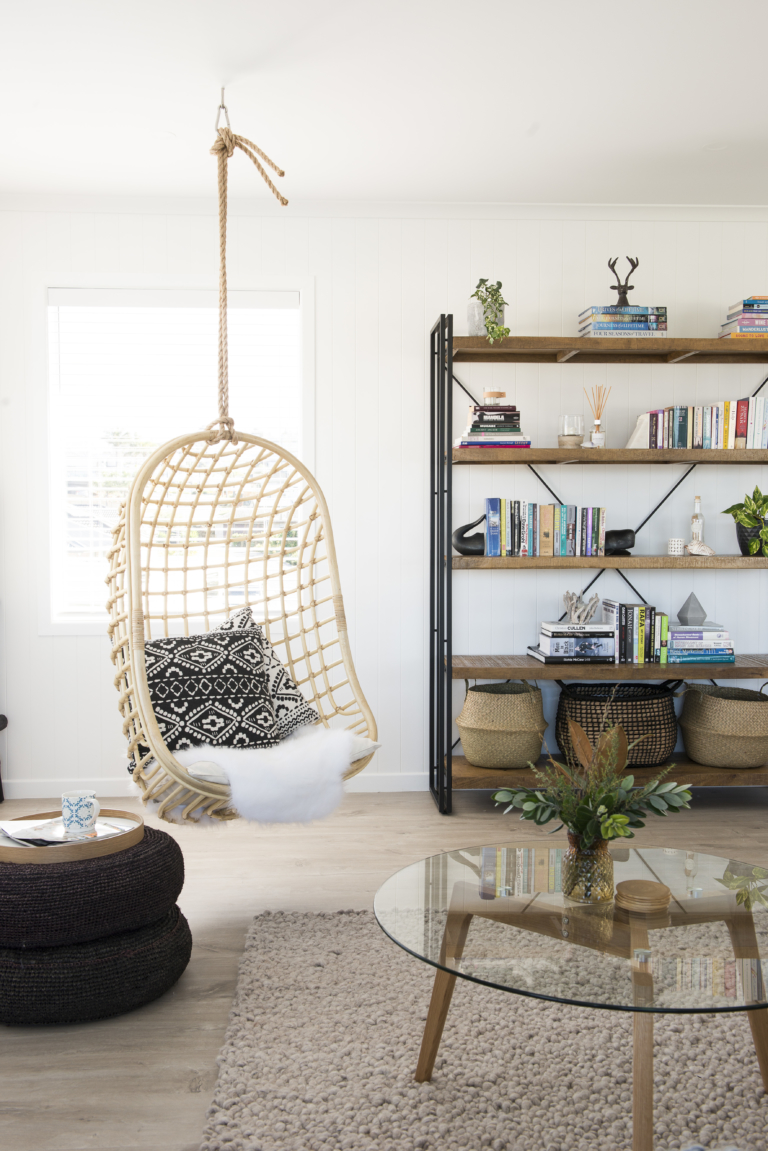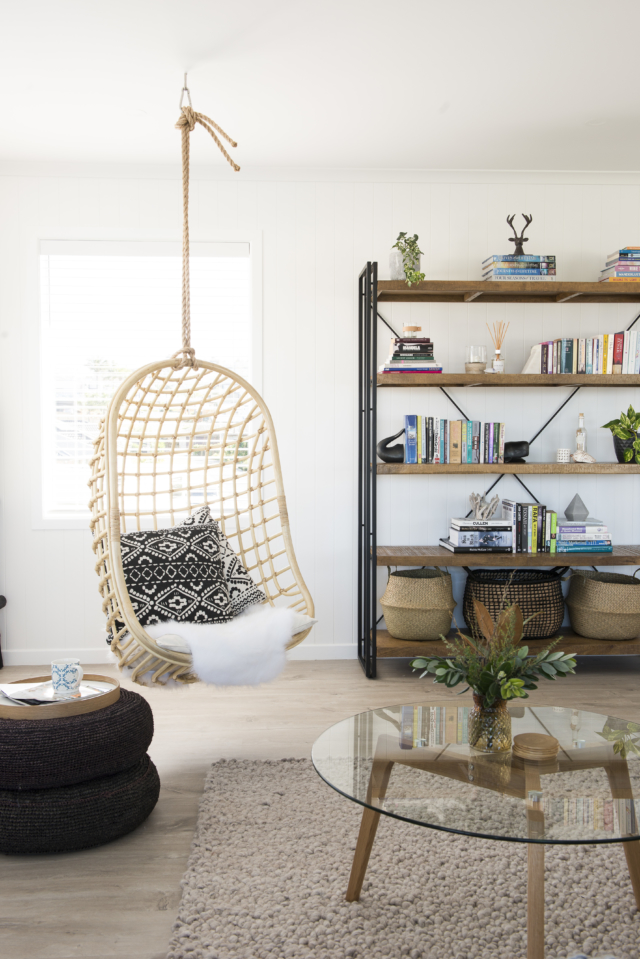 DIY
"Once the house was complete there were many DIY jobs we enlisted ourselves to do," says Rachael who landscaped the garden as well as upcycling furniture including a 2.5 metre dining table bought for just $70.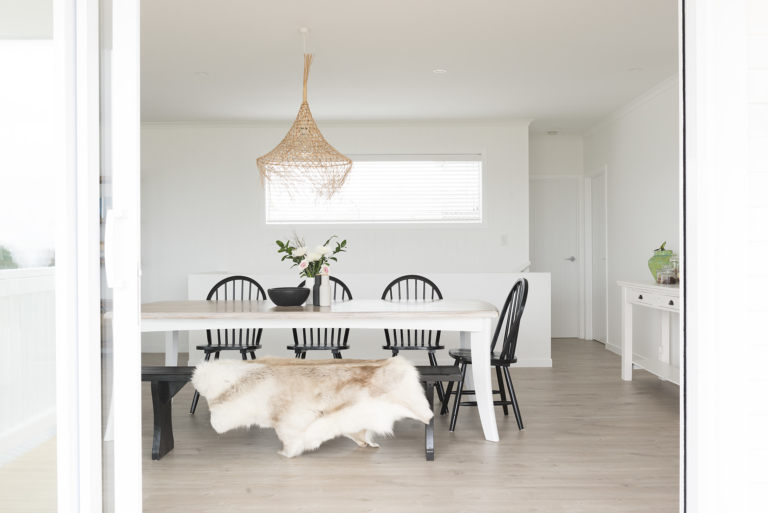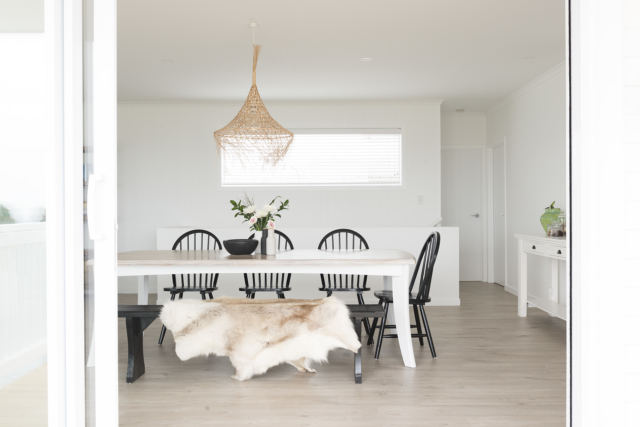 "Undertaking the very labour intensive job of landscaping included creating a landscaping design plan, moving over 10 tonne of soil and rubbish, clearing the site, preparing garden beds, building and painting fences and our letterbox, rolling ready lawn, building a clothes line area, creating pathways, and planting 325 plants and mulching. It was extremely hard work, especially with two little kids in tow, but they loved being involved in the landscaping too," says Rachael.
Rachael has a word of advice on the landscaping front and that is to make sure you have the right tools. "I would never again attempt to complete the landscaping without the right tools and equipment! This resulted in over 10 tonne of dirt being dug with a shovel by Andrew!" says Rachael.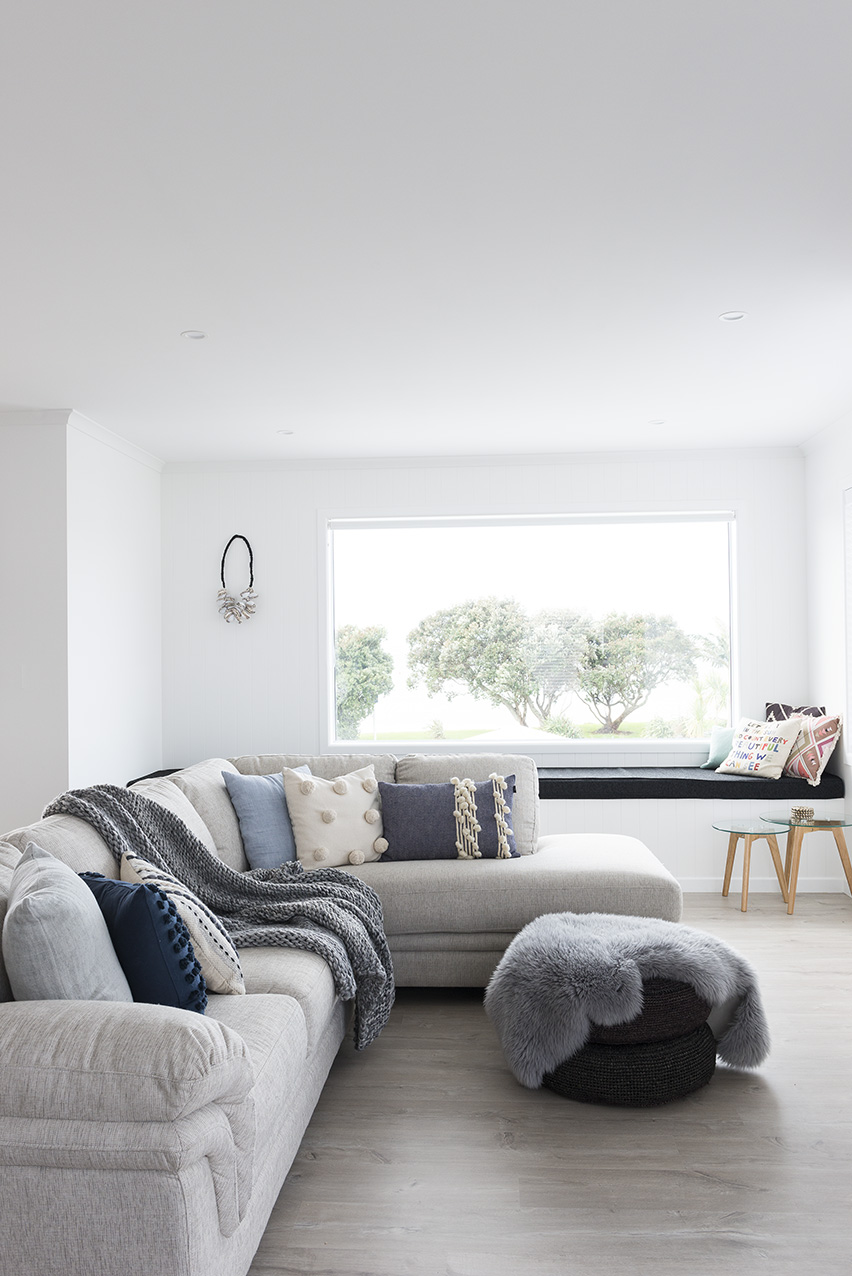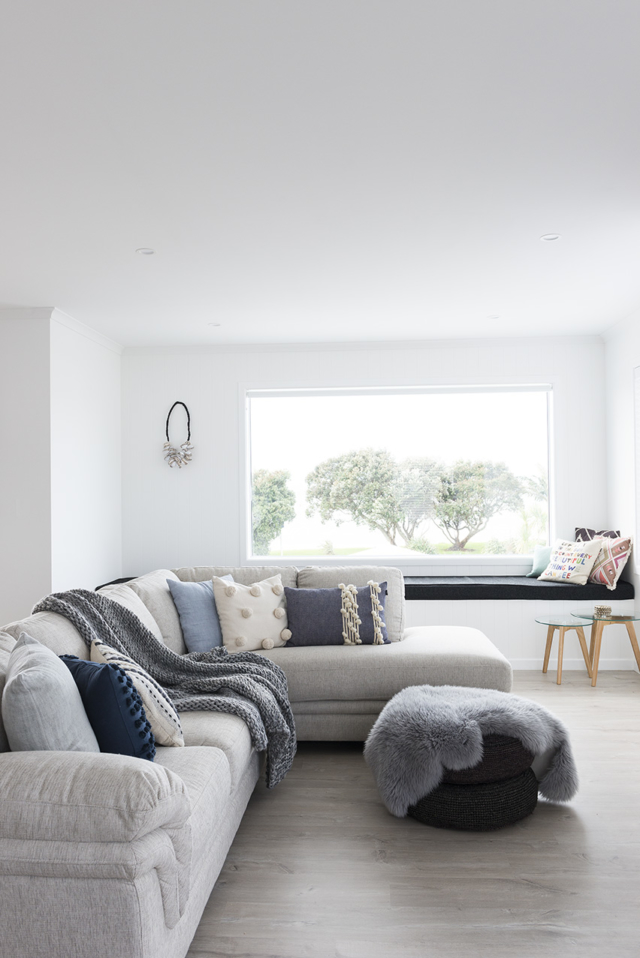 Styling
"Try not to buy too many styling items before you move in. It's always a good idea to get the large items in place first and then decide on the smaller items as this way you achieve more of a cohesive look and will find you won't over-buy things that you figure out later on, you don't actually need," says Rachael.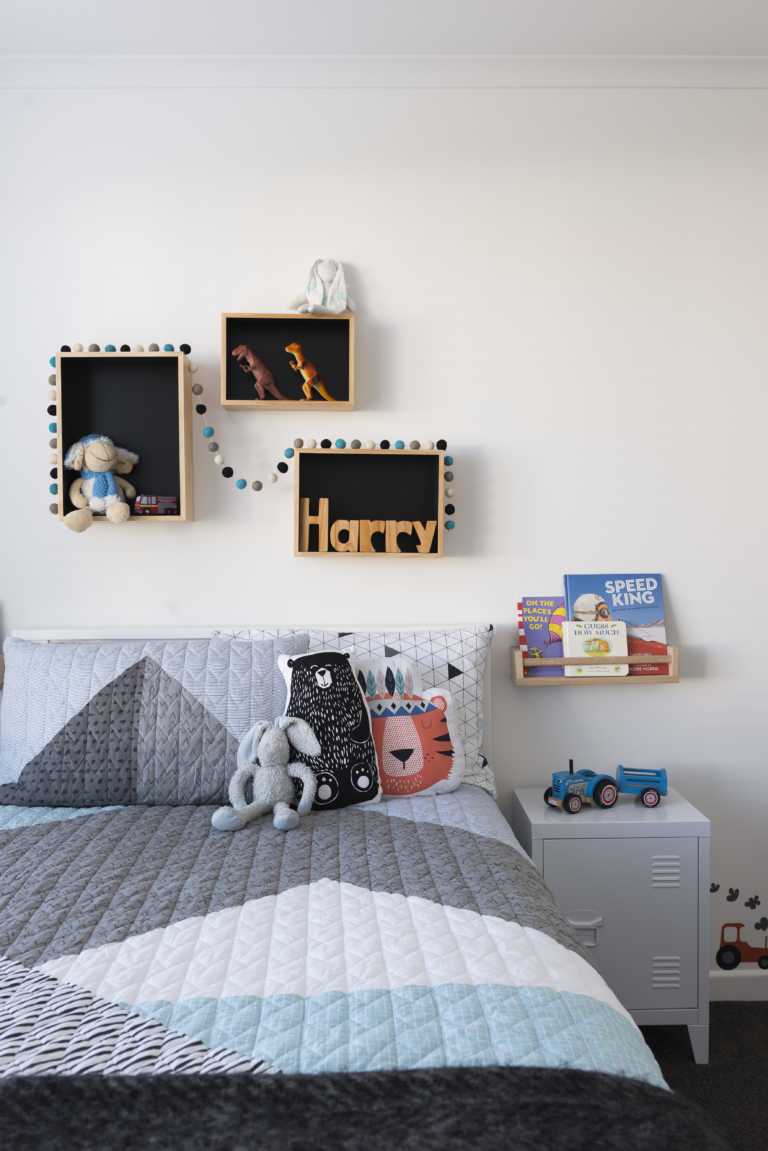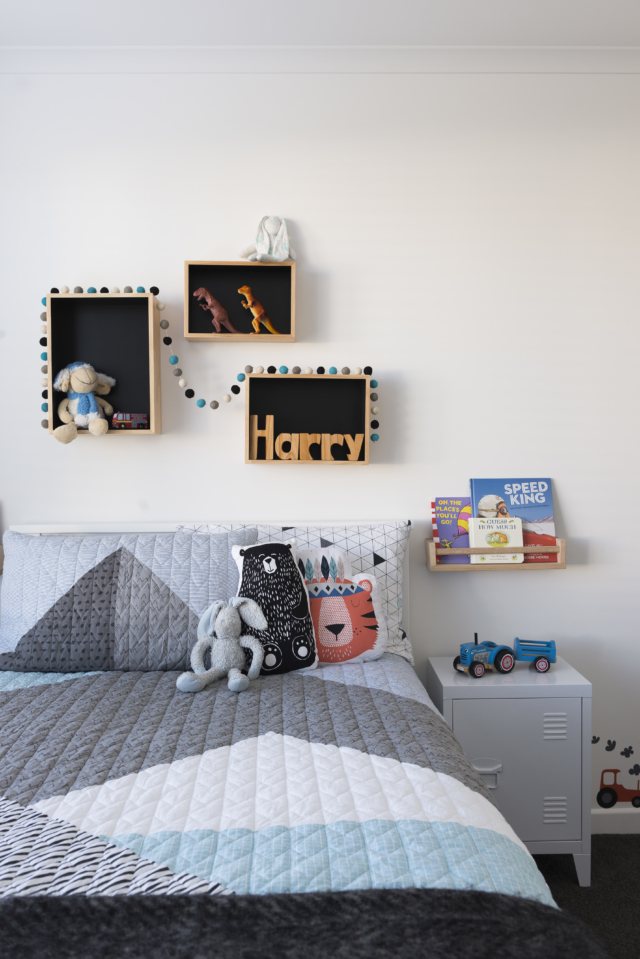 "Styling and furnishing your family's home doesn't have to be expensive. There are many cheap, quick and easy ways to use furniture paint products out there now. It's amazing what a quick coat of paint can do to an old and tired looking piece of furniture. The results can look fantastic without breaking the bank. Take our dining room as an example!" says Rachael.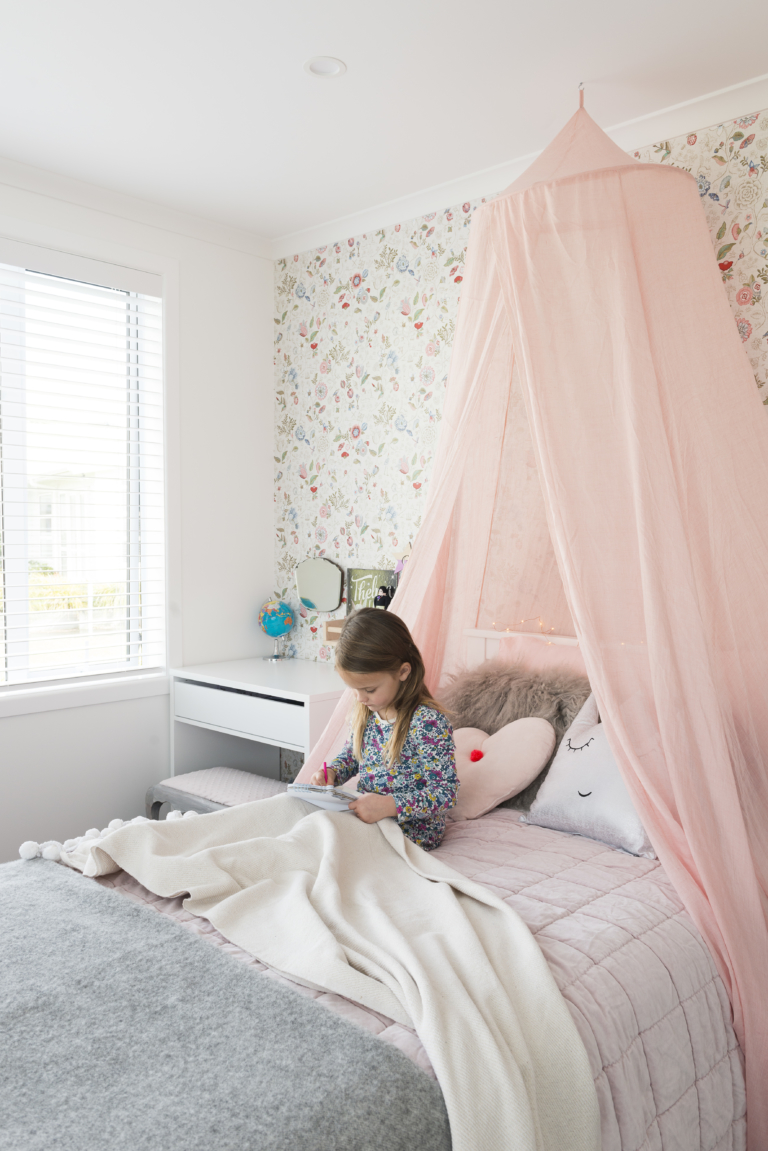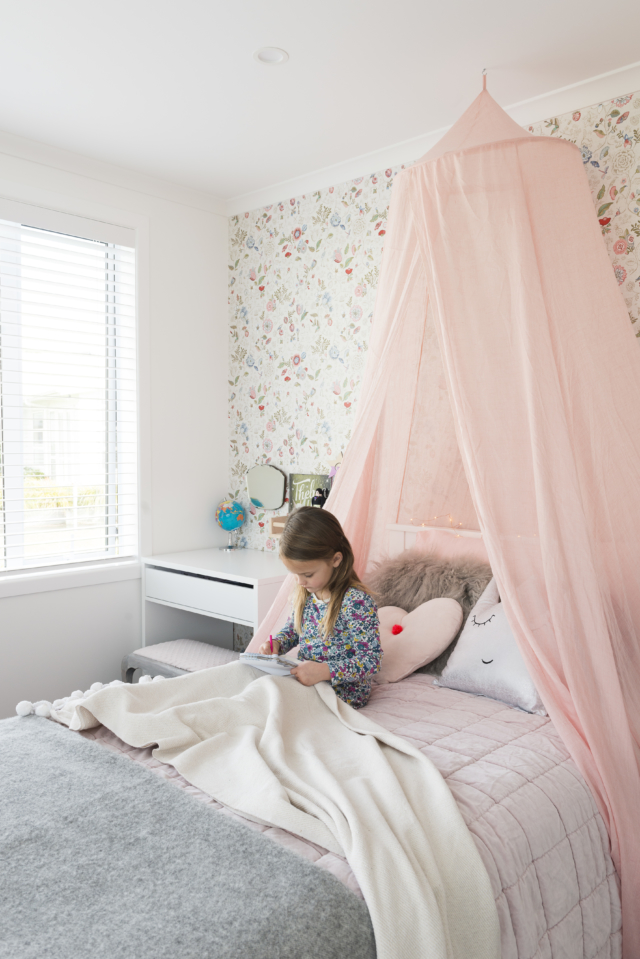 "I mostly seek out a bargain. There are many furniture and homeware items in our home that I had my eye on for months and waited until they came on sale. I also love finding old furniture to upcycle and give a new lease of life to. There is nothing we own that is really high end. We have young children and I don't want to be too precious with them about ruining expensive items. I always want our home to be homely and to be lived in," says Rachael.
Be wary of trends
"Spend money on items that are important to you. After all, it's your house! However, my suggestion is beware of the latest trend as trends come and go. Choose your long lasting, permanent fixtures carefully. Kitchens, bathrooms and flooring for example are very expensive items and should be chosen carefully as they need to last many years are often too expensive to change. I like to keep the tones neutral in kitchens, bathrooms and flooring and spend a little more on quality products to ensure longevity," says Rachael.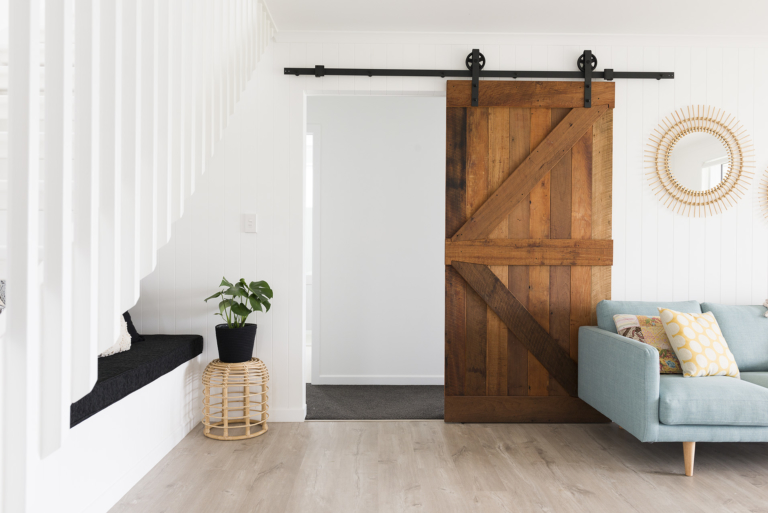 "As trends come and go you can easily change your wall paint colours, add feature wallpaper, change your furniture and soft furnishings to add colour or to change your style or look of your house completely. That is a much more cost-effective way to update the look of your home over time," says Rachael.
Photography: Helen Bankers (courtesy of NZ Your Home and Garden magazine)
For more | 10 tips for managing your reno budget