While rattan has long been a fallback for that earthy, world-traveller interior vibe, the latest take on the look combines custom paint with brass and copper and hails from Africa. From baskets to lamp shades, lounge chairs and more, Coastal Drift (now available direct to the public for the first time) is bringing that authentic African feel into Australian homes, but with a modern finish.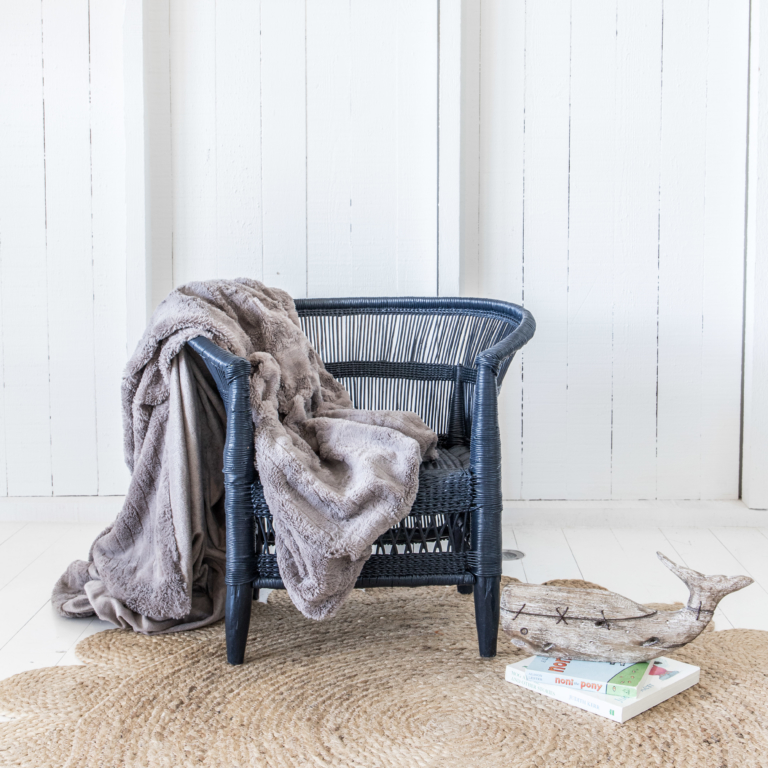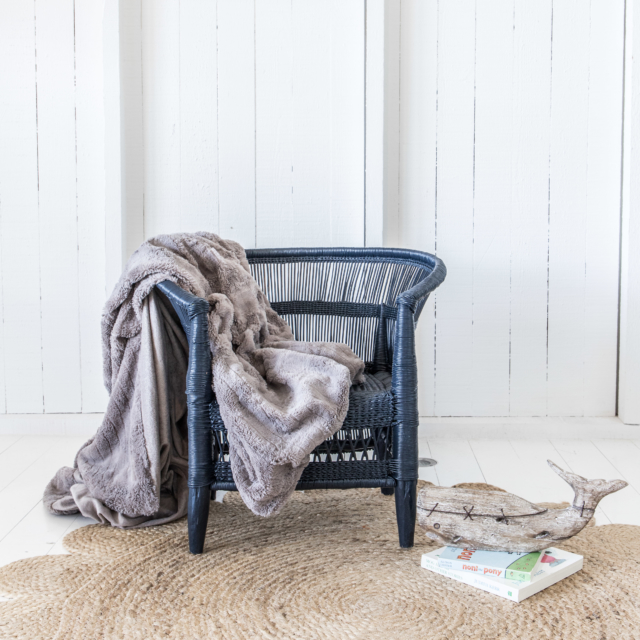 "Cane is often associated with white palettes and coastal styling, but our charcoal, black and navy colour treatments, paired with brass or copper feet, really add warmth and luxury. Cover with a faux fur throw or woolly blanket for the cooler months, and as spring arrives, simply remove and place beside a plant or a lighter throw and it's versatile all year round," says founder Monique Ryan-Musacchio who is originally from Malawi but now resides on Sydney's northern beaches.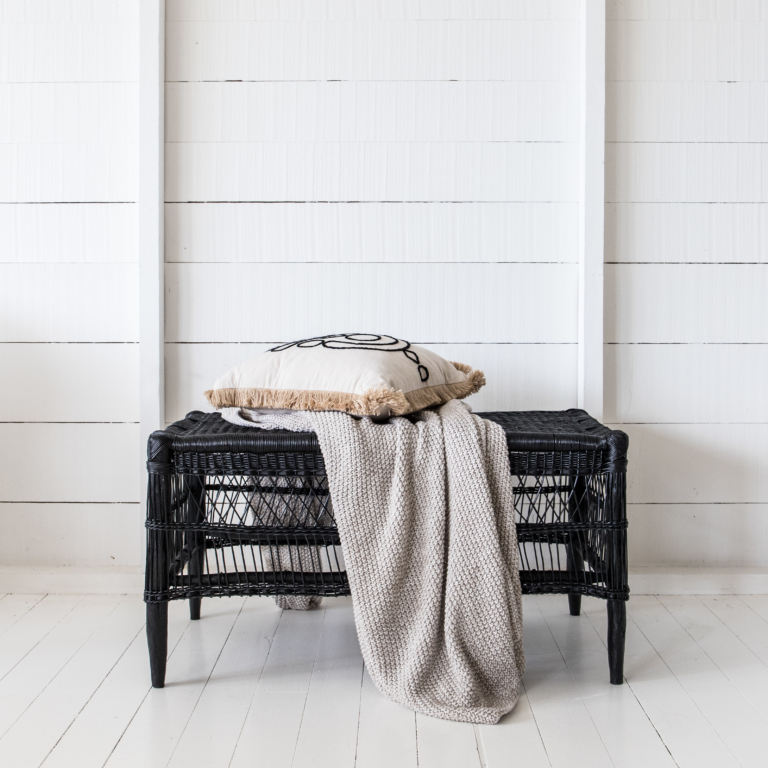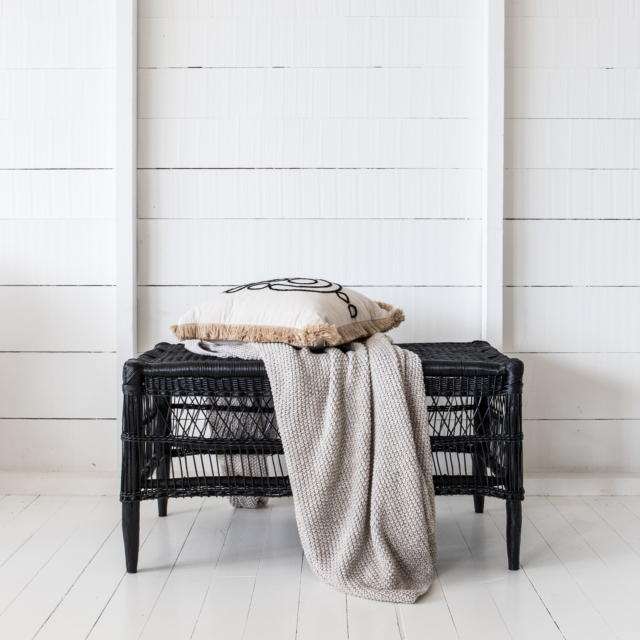 Made in Zimbabwe and Malawi, Monique's range of furniture and homewares is guaranteed authentic too. "We're proudly 100 percent African and authentic. All the furniture we sell is made by villagers in rural Malawi. It is a traditional African art, where it takes 10 days to complete one traditional single chair. When it comes to adding some traditional design to your space, the Malawi Chair, for example, is as authentic as it gets. Each product is unique – completely made by hand from start to finish," says Monique.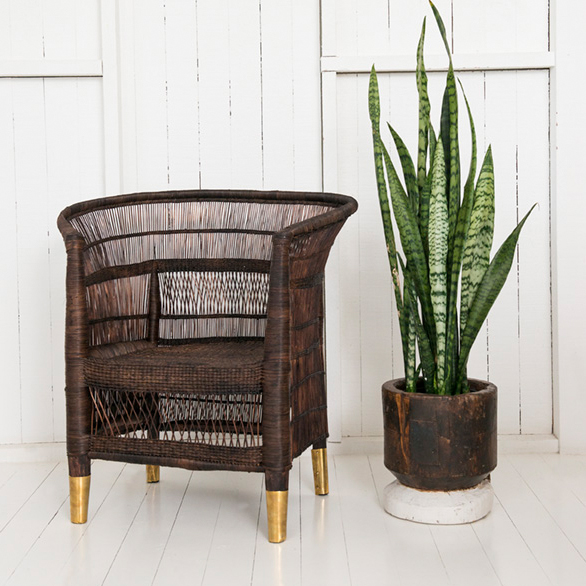 And with the handmade trend still going strong, Coastal Drift's artisanal wares are a perfect fit for modern interiors. "Customers want what is popular and what they've seen in the media, or at their friend's house or trendy cafe. All our pieces can be customised, from the pattern to colour treatment, and we're starting to see a drive for unique basket designs. We love collaborating on design and the whole creative process with our clients – be it designers, retailers, stylists or architects," says Monique.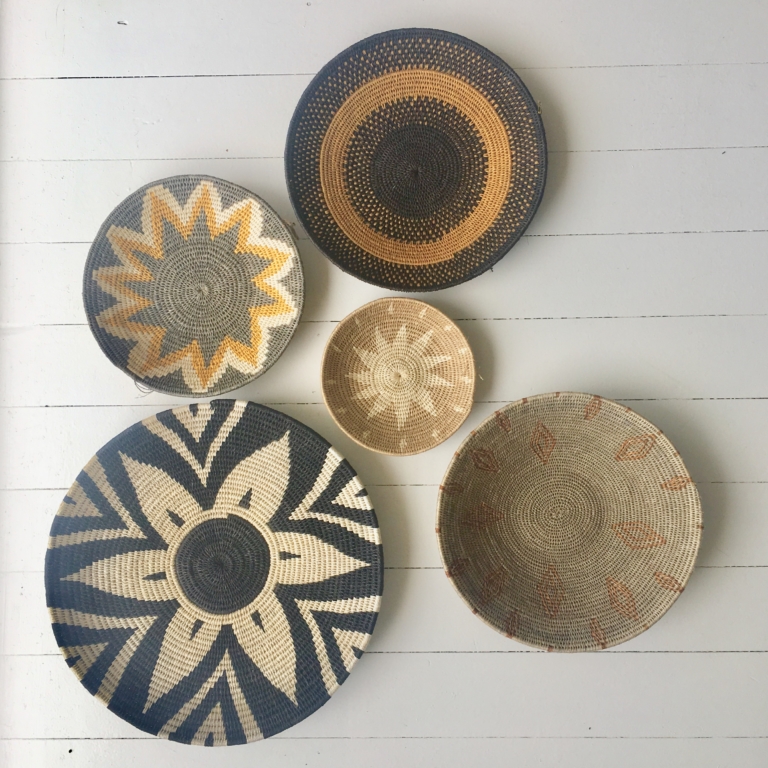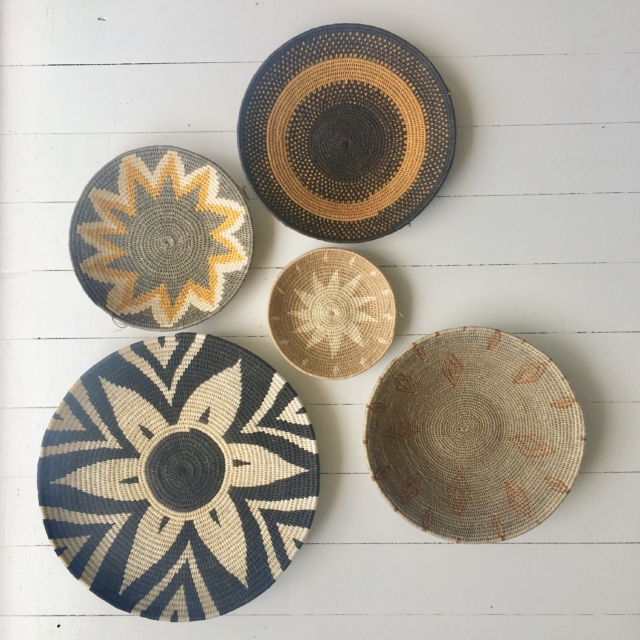 Aside from furniture, the brand also sells a range of homewares (lamp shades, baskets, placemats, trays, mats and rugs) that are made in Zimbabwe from natural and plentiful materials such as ilala palm, Ibhuma reeds and sisal. "Our African homewares are easily adapted to many styles and they can work with other furniture pieces and theming. You can introduce textures and patterns to soften a room or add warmth and they're perfect for the cooler months," says Monique.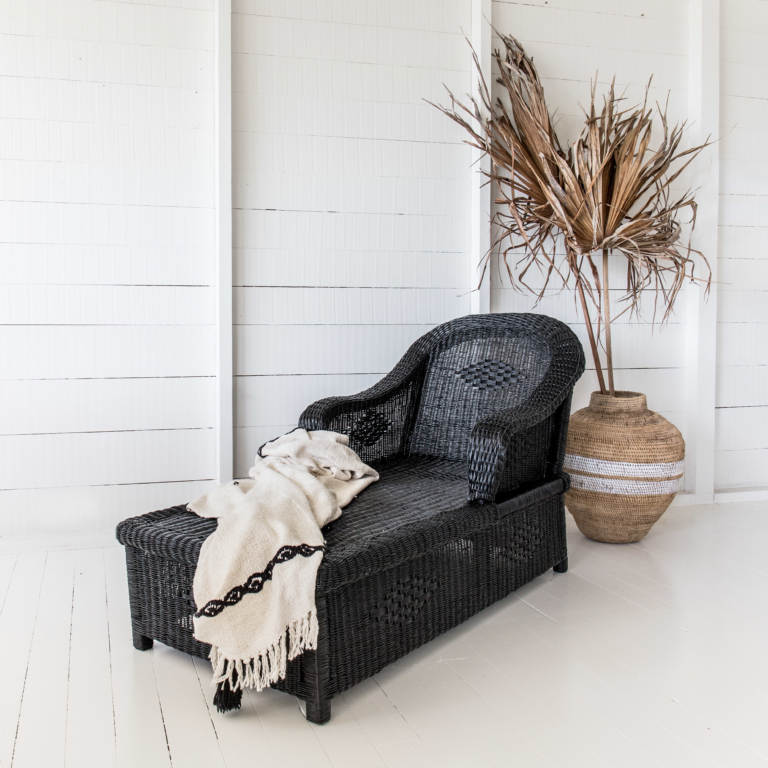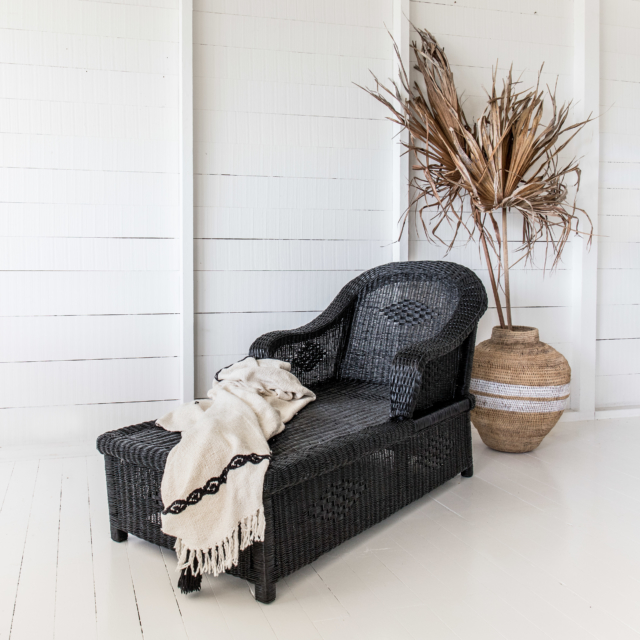 Coastal Drift has an ethical and environmental focus too. "All our partners are heavily involved in long-term nurturing and support of their craftspeople – such as through apprenticeships, training to expand their craft skills, equipment investment and support of whole communities with solar installations. Our products are made from natural materials that are endemic to the regions – even the sisal and jute dyes for the homewares features organic plant-based colour."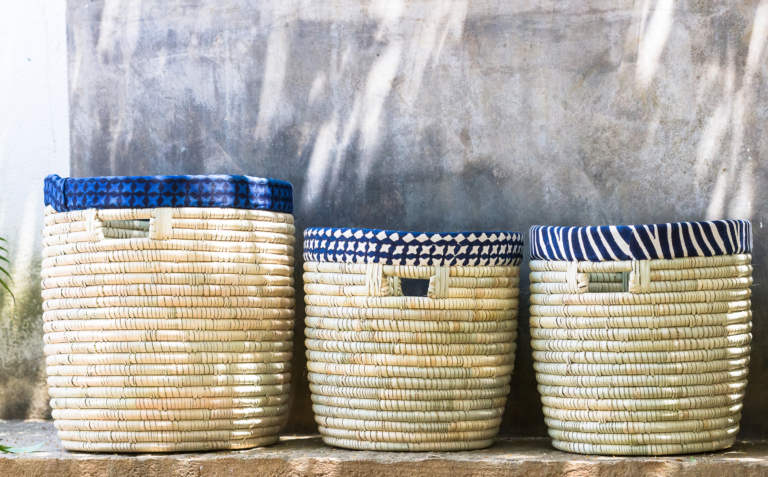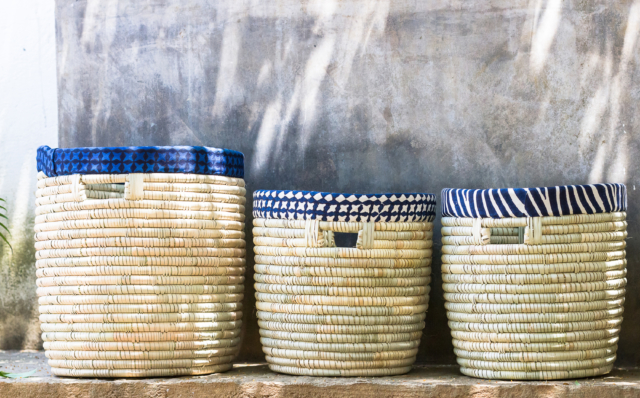 Shop online | My top ten rattan picks