The seventh outpost for the luxuriously quirky designer hotel brand, QT Melbourne opened recently and, with its super stylish interiors, it's sure to set tongues wagging. Located in the city's luxury fashion precinct – an area known as the 'Paris end,' the hotel was designed by the acclaimed architect Angelo Candalepas, with interiors created by interior designer Nic Graham and architectural design specialist Shelley Indyk.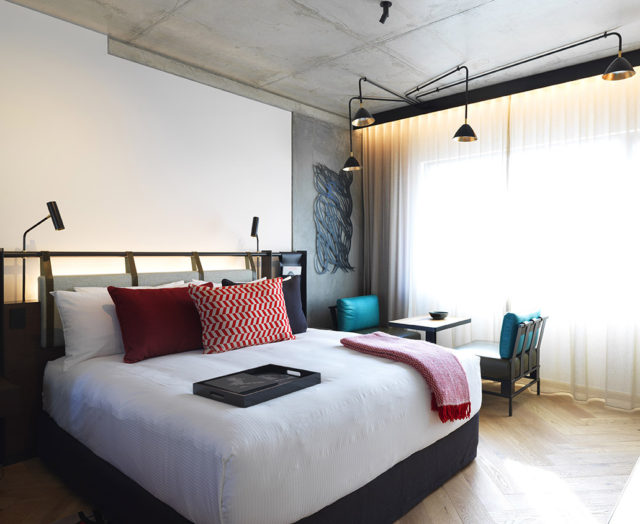 The hotel boasts handcrafted black steel, stone and timber that together create an industrial minimalist feel throughout the 188 guest rooms and 15 apartments. There are glamorous touches too though with a smattering of brass, bronze and splashes of vibrant colour.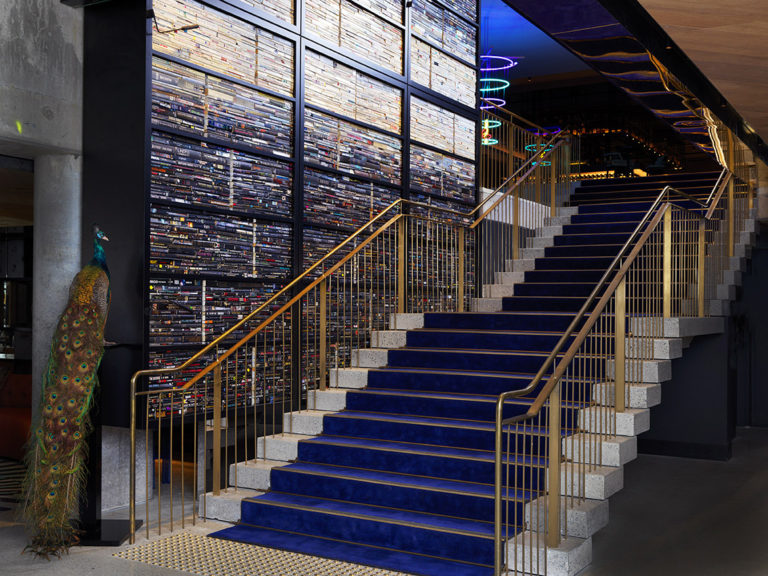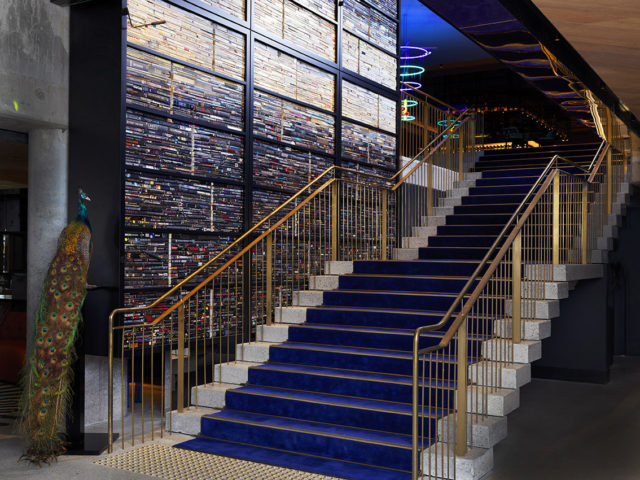 One of the more memorable design aspects of the hotel is, funnily enough in this mod-con age, the staircase. "The decision to resurrect an old grand staircase feature, which traditionally always existed in luxury hotels is the stand out design element. It's not a contemporary setting, but a striking aspect and focal point within the space," says the hotel's interior designer Nic Graham.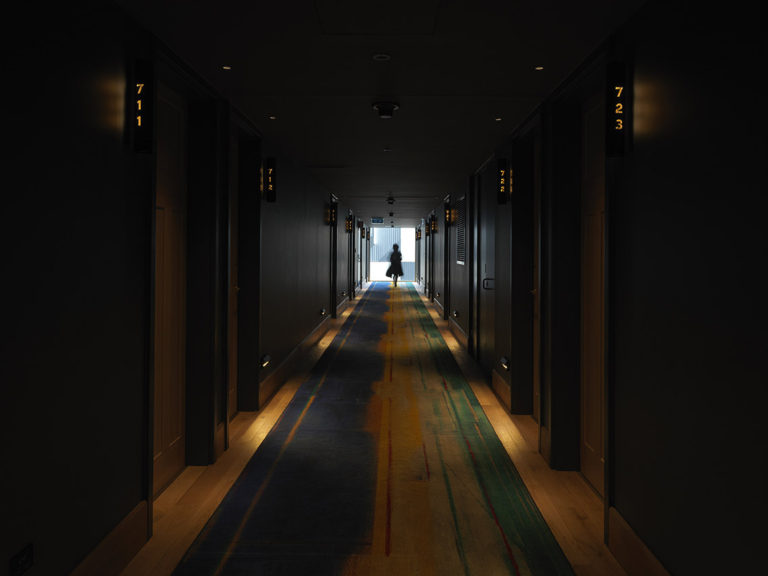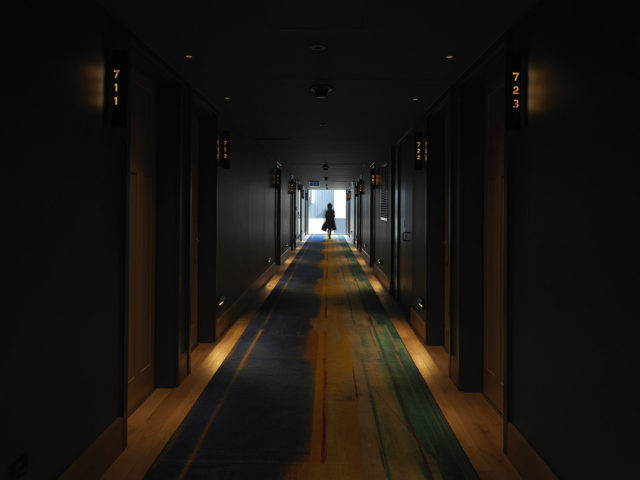 The bold, colourful feel continues in the hallways via custom carpet runners designed by Shelley alongside Jo Wooley from Brintons. The effective concept is designed to look like paint being poured out into the hallways and guest rooms.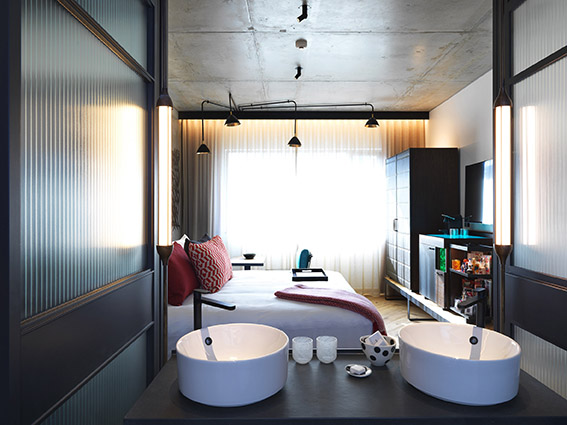 The hotel also features a plethora of contemporary art, from a range of disciplines, in its public spaces and guest rooms. The vibrant commissions include pieces from Melbourne based artists Gabriella and Silvana Mangano, Grant Stevens, Claire Healy, Sean Cordeiro, Jennifer Steinkamp and street artist James Beattie. Janet Burchill and Jennifer McCamley's 'Interpretation of dreams' is one of the hotel's key works and features suspended spirals of neon light.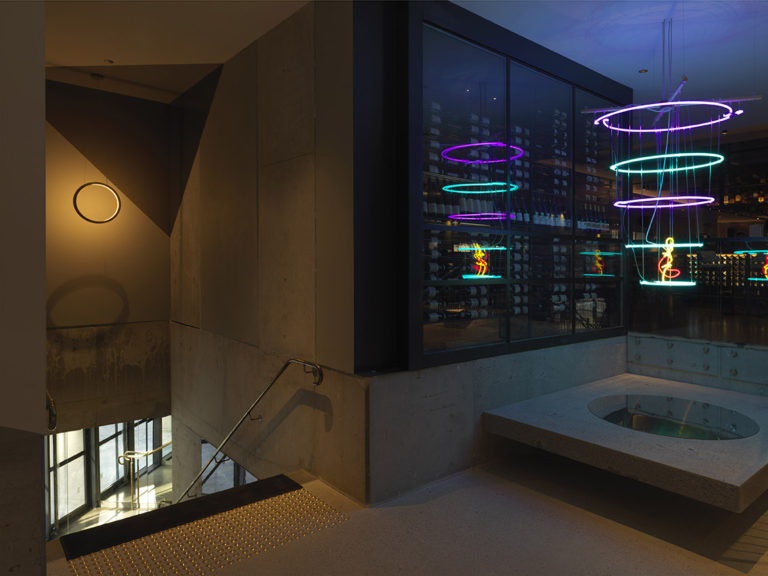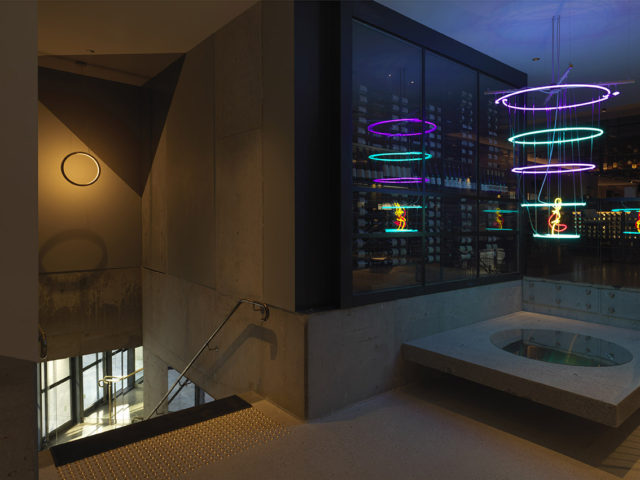 Rooms start at $220 per night (opening special), book your stay here.