By Emma McDonald
With the rise of the more conscious, sustainable consumer — think fair trade, organic and environmentally friendly — some talented interior designers have been busy turning their creative minds to designing products with this ethos in mind. There are some truly beautiful homeware products available today, created by designers who place sustainability and fabulous design on equal footing.
We decided to go shopping, and style an eco-friendly kids bedroom. By sourcing sustainable products, not only are you purchasing a beautiful and often unique piece, but you're purchasing their story, and we love our products having good ones. So happy shopping, conscious shopper. Your kids' bedroom will look amazing!
For the floor
Armadillo & Co are an Australian rug company who create wonderful floor coverings. Their artisan weavers are seen as integral part of their design process, using generations old, hand weaving techniques. As well as providing fair trade working conditions for their weavers, they also support education programs for the children in the villages. The Armadillo & Co Junior Collection comes in a range of bright, wonderful colours.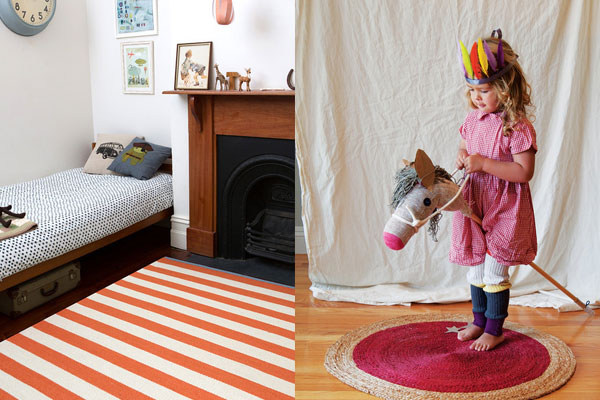 Junior Collection Carnival Stripe in Orange and Junior Collection Braid Weave in Pink
For the wall
We love Love Mae's whimsical, reusable wall decals. Designed (and many also made) in Australia, they can be moved around time and time again. Using fabric and eco-friendly inks, you might just fall for the charms of Love Mae's wonderful imagery.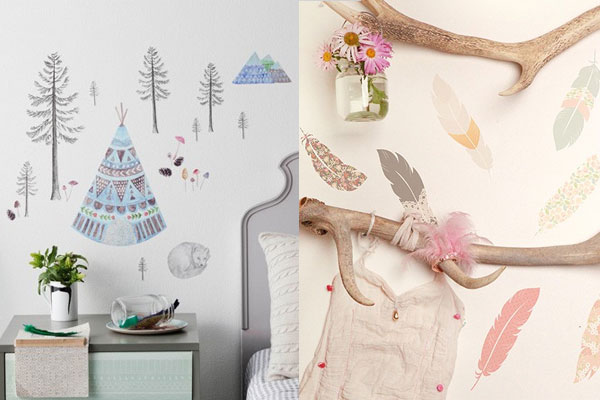 For the ceiling
Float away with these delightful handmade balloon mobiles by Made by Mosey. Made by hand using vintage fabric, no two are alike. Float a trio of balloons or a single lovely one, from your kid's bedroom ceiling, and let the adventures begin.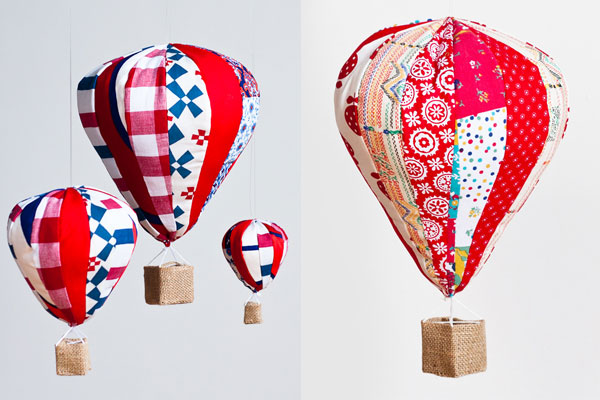 For the bed
We're a little bit smitten by this one (and it's not the first time it's appeared on Interiors Addict); a kids bed inspired by paddle pop sticks. The Pop bed by Hardwick & Cesko is a definitely a splurge, but if building boats out of paddle pop sticks was your thing, then this Tasmanian Oak beauty is for you (well, for your kids).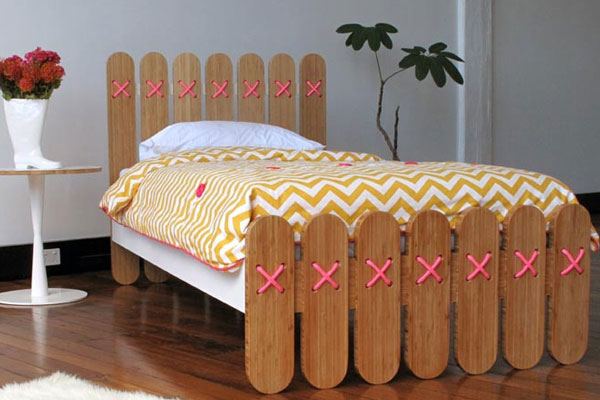 For the bed sheets
And if you need some sheets with a bit of fun for that Pop bed, these spot and chevron stripes by Pottery Barn Kids should do the trick. These fun sheets are made from Oeko-Tek organic cotton.
For the cot
Designed and made in Australia from organic cotton, these beautiful Milk & Masuki baby blankets come in funky designs and are handmade and screen printed in the beautiful Southern Highlands of NSW. Fab designs on wonderfully soft organic cotton, babies will love snuggling into these generously sized baby blankets.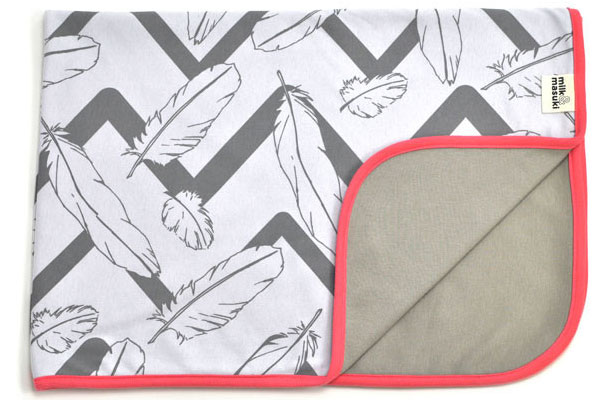 Emma McDonald  blogs at SummerChild.com.au, a website featuring fabulous eco-friendly, sustainable and ethical products. 'Everything has a story', and all their products have good ones.
Jen is currently on honeymoon in Tokyo, Venice and the UK, and has opened up the blog to a series of fabulous guest posters to share their interiors-related expertise in her absence. She hopes you'll enjoy them and look out for the odd honeymoon post from overseas! The new Mrs Francis (who will still be known as Bishop for work purposes) will be back at her desk on 11 November.