Modest in size and rural in sensibility, this home in Albury's East Street blends natural and modern aesthetics. Kerstin Thompson Architects took inspiration from the surroundings and all that nature has to offer when designing this single-storey evocative and finely crafted, climate considered house. 
"The client had chosen the site many years earlier because of its sweeping views to Mt Huon. The design of the house frames and captures these stunning views," says Lynn Chew, of Kerstin Thompson Architects.
An environmentally responsive building envelope, it can open up or shut down via sliding cement sheet screens, louvres and windows. These features allow the home to adapt to the extremes of Albury's climatic variation.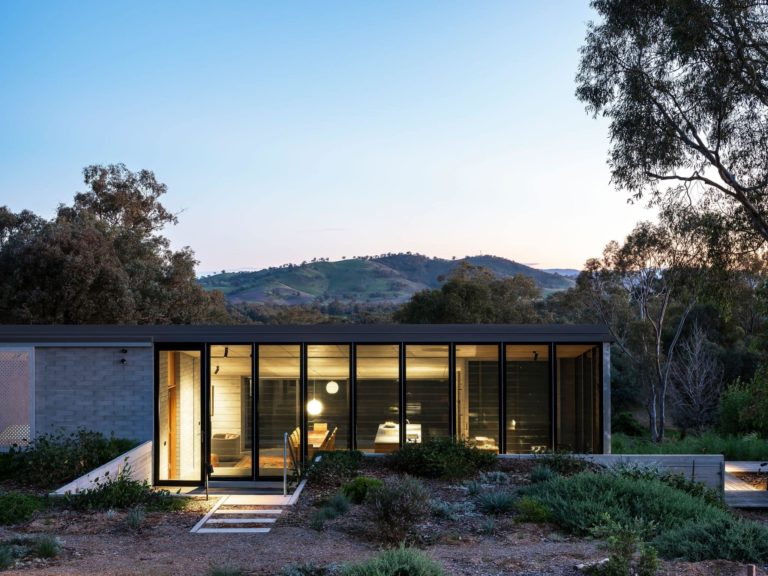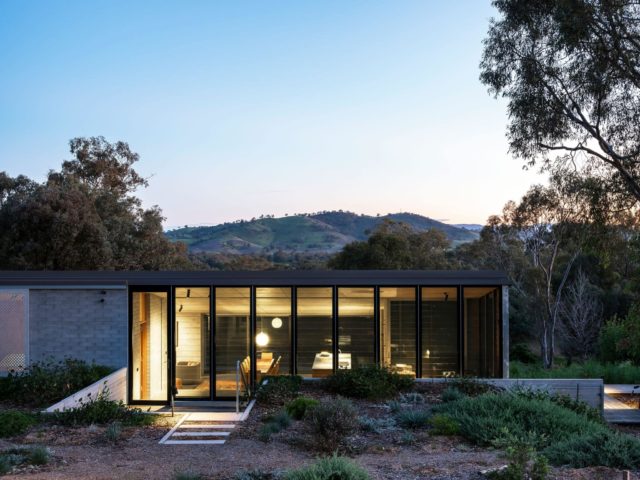 "Adjusted to the slope of the land, the house is arranged along two terraces, an upper and lower one, which organise functions and differentiates between a warmer north side and a cooler south side," Lynn continues. "The stepped floor, in combination with the roof angle, create living spaces that are shady in summer, sun-filled in winter and completed by magnificent views south towards Mt Huon."
In a desire to capture its rural setting, the material palette is robust and direct, with concrete, bricks, and cement sheeting used for for interior linings and joinery. A restrained palette of darkly stained plywood, raked cement-sheet ceilings and matt sheen concrete floors further enhanced the spaces.
Keeping in mind the material palette, the architects knew that timber would complement the aesthetic of the home perfectly. Having worked with Big River Group before, they used Armourpanel Blackbutt hardwood lining on the doors and walls, which injected warmth into the home. The Blackbutt panelling is also a fire resistant wood, responding to the bushfire prone location.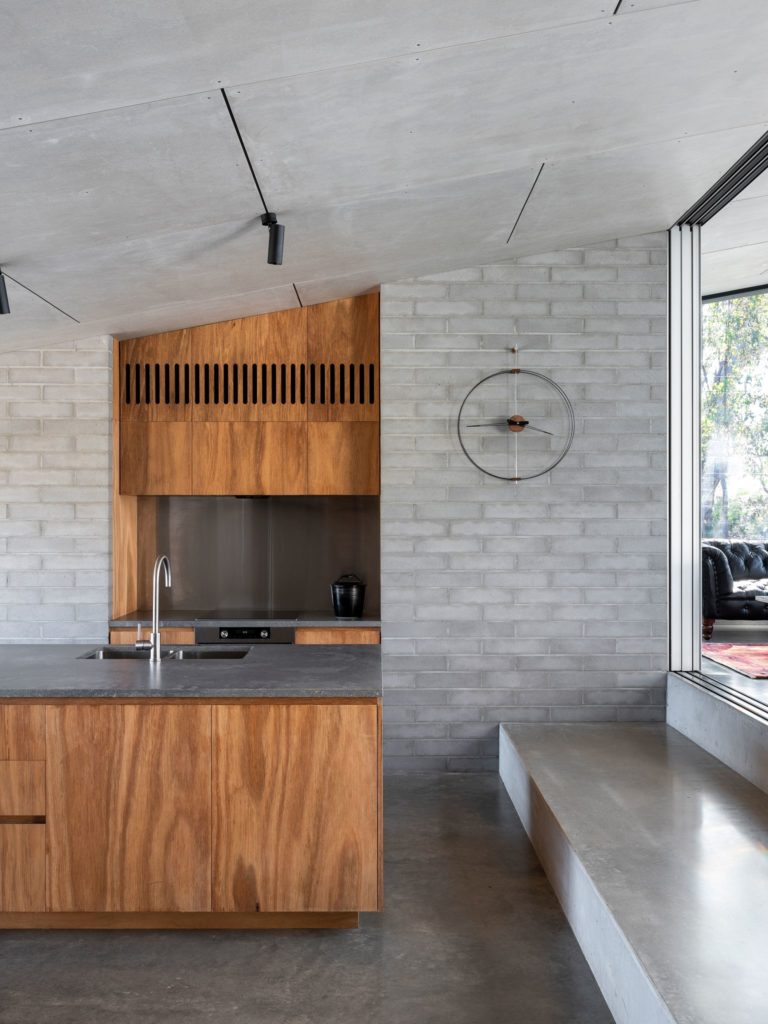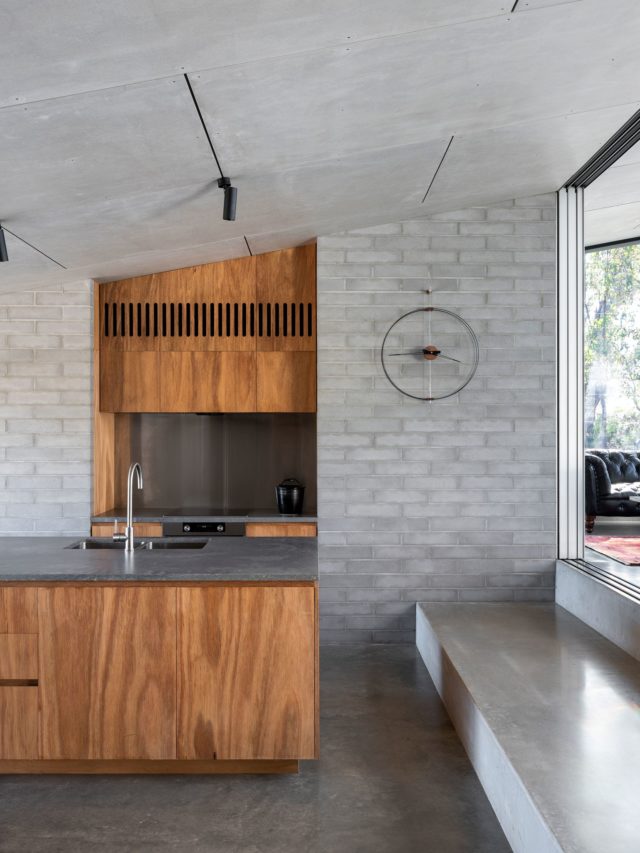 "The timber walls and joinery are a feature of the residence. Not only do they complement the concrete and cement," Lynn explains, "they also visually connect with the colours of surrounding bush environment."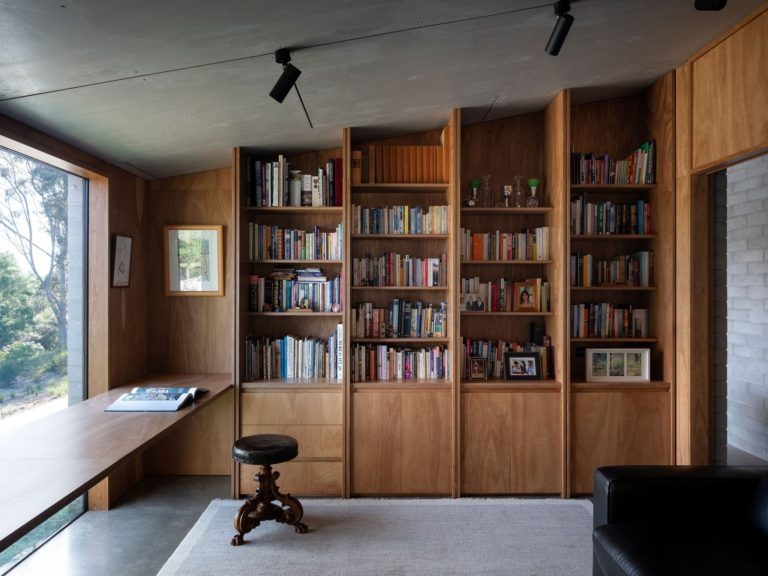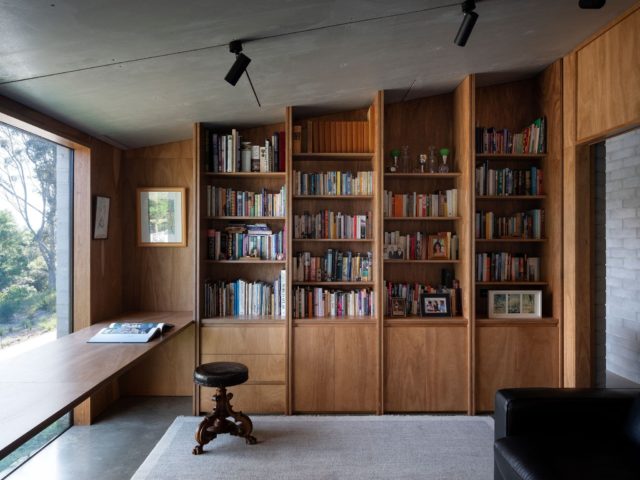 The natural masterpiece has already won awards, taking home both an AIA National Award and an AIA NSW Award in 2020.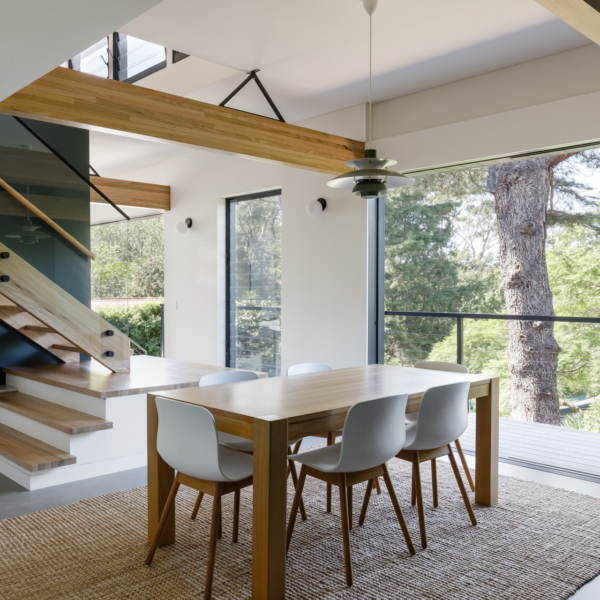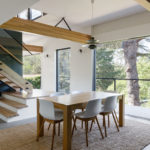 Tree house makes most of light and views
Designing homes in the conservation area of Sydney's Haberfield comes with its challenges. 'Treehouse', with its precise detailing and a sensitive approach to the streetscape, has captured a flawless combination…