I've been hesitant to write this post for fear of sounding like a spoilt brat, so before I go any further, I need to clarify two things. The first is that I am still enjoying and very grateful for this opportunity to travel the world for several months. The second is that I am by no means seeking sympathy. Ok, now that's out of the way, here goes!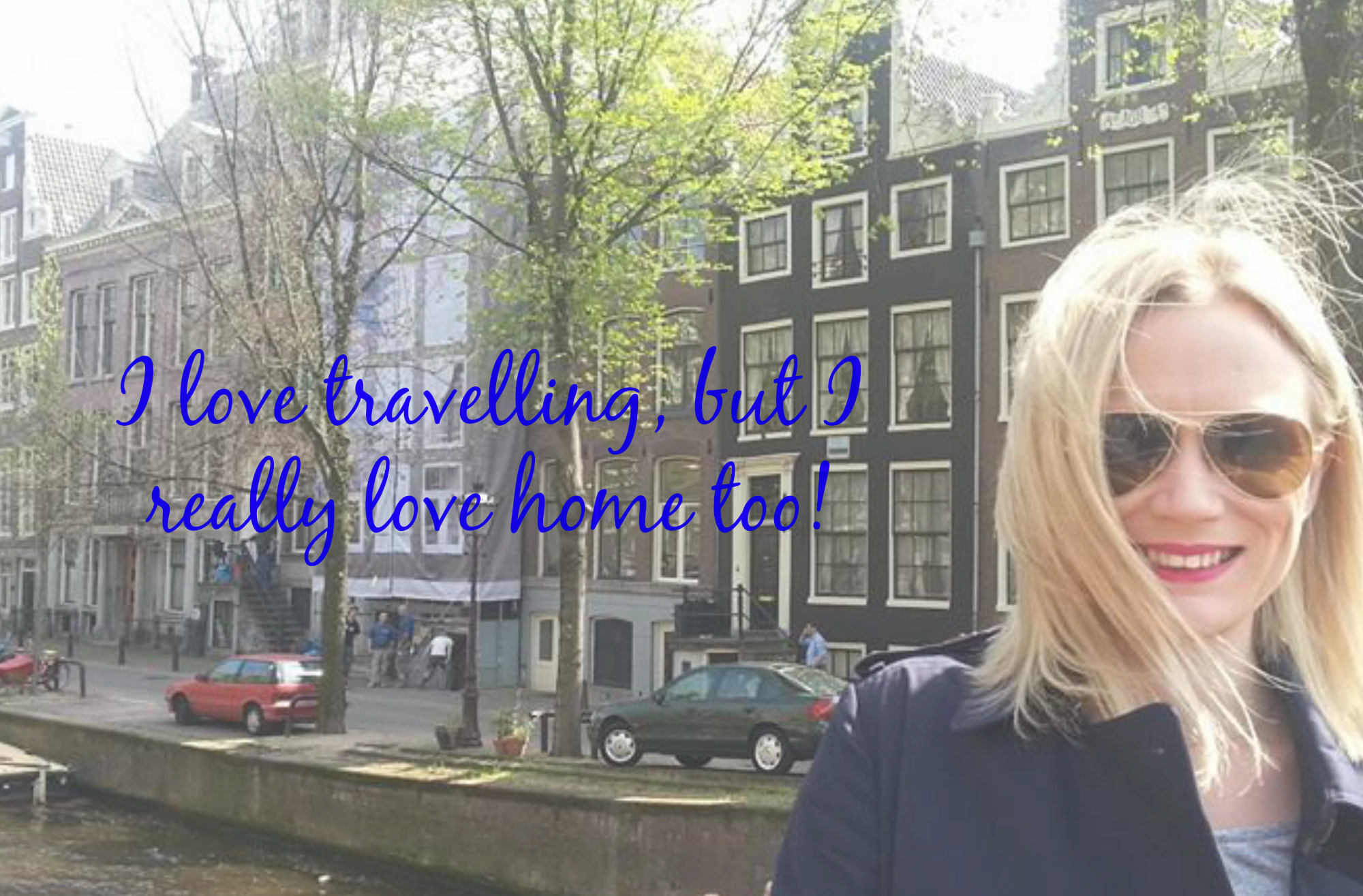 Travel is a wonderful thing. Time and money spent on travel, in my opinion, is almost always well spent. My dad would say the same for education and he has a very good point too. Even when you visit places you don't love, or that disappoint you, you can almost always learn something from being in another country and culture. If nothing else, it makes you appreciate where you're from, or where you currently live, even more. In the case of my husband for example, being overseas has made him appreciate Sydney, where he was born and raised, more (it has always bugged me that he doesn't rave about it as much as I, the immigrant, do!). In my own case, the absolute biggest thing I've learned from this 3.5 months away thus far, is just how much I love and appreciate home.
I have had some serious cravings of late. Cravings for routine, my own desk, my coffee machine, my privacy, shutting the door on my apartment and spending time with just my husband. In fact, some time to myself would be pretty welcome too (no offence, hubby, but we have never spent this much time in each other's pockets!). I want my clothes to come out of a drawer, not a suitcase. I want to pick up a book I haven't flicked through for a couple of months, make a cup of tea and lie on the couch watching a DVD from my collection or head to my local cafe for brunch. All these extremely ordinary things add up to being at home, in my own space, with my things around me. It really is that simple.
I have always been a homebody. I love pottering around at home. I love making my space cosy and warm and colourful, filling it with things I love and knowing where everything is. I have always joked that I am a typical Cancerian: homely, conservative, loyal, maternal etc. I always make my home a place I love spending time in. I haven't had the pleasure of my own space since last year. A month after our wedding, when our lease ran out, Damian and I moved in with my in-laws, knowing we were off on our trip in a matter of months and keen to save up some money to help pay for it. For the past 3.5 months, we have been on the road staying, on and off, with my aunt in London and my dad in Wiltshire, while hopping off on Europe trips what seems like every few days. For the past three weeks we've been in the USA, living in hotels, and we have a week in Canada to go before we return to the UK again.
This is a fantastic experience, do not get me wrong. We're really enjoying it, despite running my business on the go and constant travel being exhausting at times (thank goodness for my assistant Olivia helping out back in Sydney!). We did this because we know it is about the last chance to do so before really settling down and being grown ups. But man oh man, I cannot wait to get back to Australia and find a new home with my husband! We haven't even unpacked our wedding presents yet so that'll be like Christmas come early. Yay! And it'll be nice to only have to think about the one time zone.
This week, in San Francisco, we've opted for an apartment rather than a hotel and we are, quite literally, playing home. It has been so incredibly nice to have a kitchen, go grocery shopping, cook for ourselves (our go-to comfort food is spaghetti bolognese, what's yours?) and make a cup of tea whenever we want it (so many American hotels don't offer a kettle in the room which I hate!). I'm sure by next week, I'll be happy for someone to make my bed every day in our Vancouver hotel though!
What else have I learned? Six months isn't long at all, my marriage is pretty damn great (we've survived living with his parents, his redundancy and spending almost every day together since we got hitched in October and we're still best mates about 80 percent of the time), and I well and truly consider Sydney, my home of six years, my forever home. No, spending time in the UK with my friends and family, although wonderful, hasn't changed my mind on that score at all. I've also learnt that I love my job (okay, I already knew that!) and I can't wait to be able to do it full-time again.
At the end of this post my biggest concern is no longer sounding like a spoilt brat but sounding like a total loser!
Thanks for reading, folks. Does this resonate with any of you?
On the plus side…
I know, shut up!