Sage x Clare have always been passionate about preserving handmade techniques and their latest AW'23 collection 'Marguerite' is further testament to that. Paying homage to the 60's and 70's, there's hand tufting, hand embroidery and hand woven shag pile rugs. Brimming with colour (and plenty of fabulous green), the flower child certainly looms large.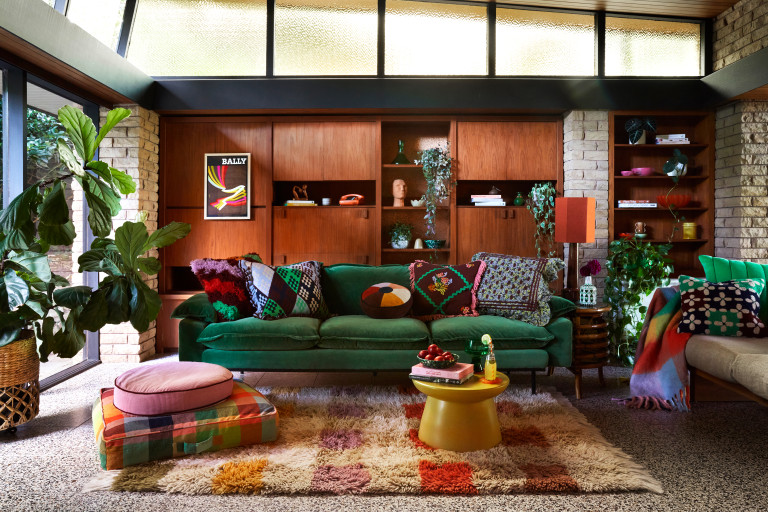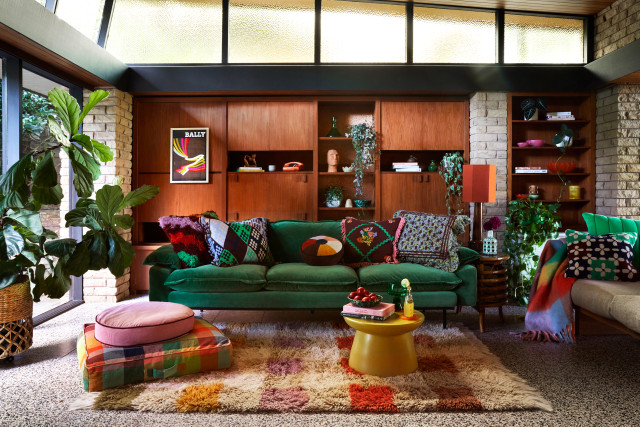 "The antidote to plain spaces, the Marguerite collection was made for the mindful maximalists, who covet an artfully thrown-together aesthetic made with a whole lotta love," says Sage x Clare founder and creative director Phoebe Bell who shares her top picks from the collection with us today.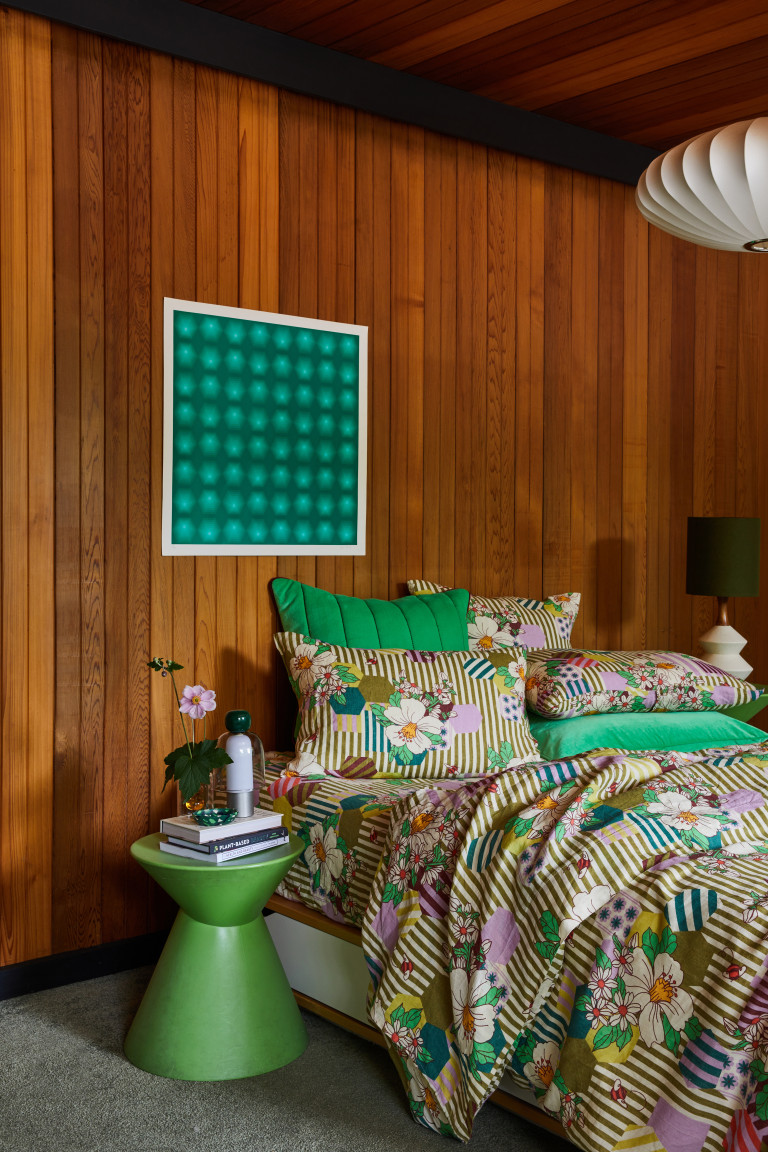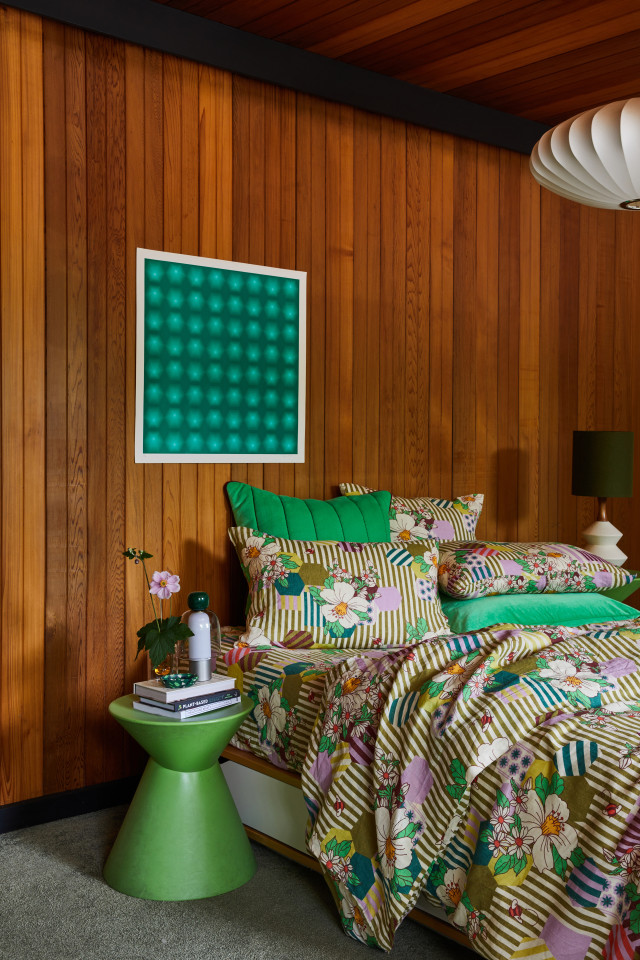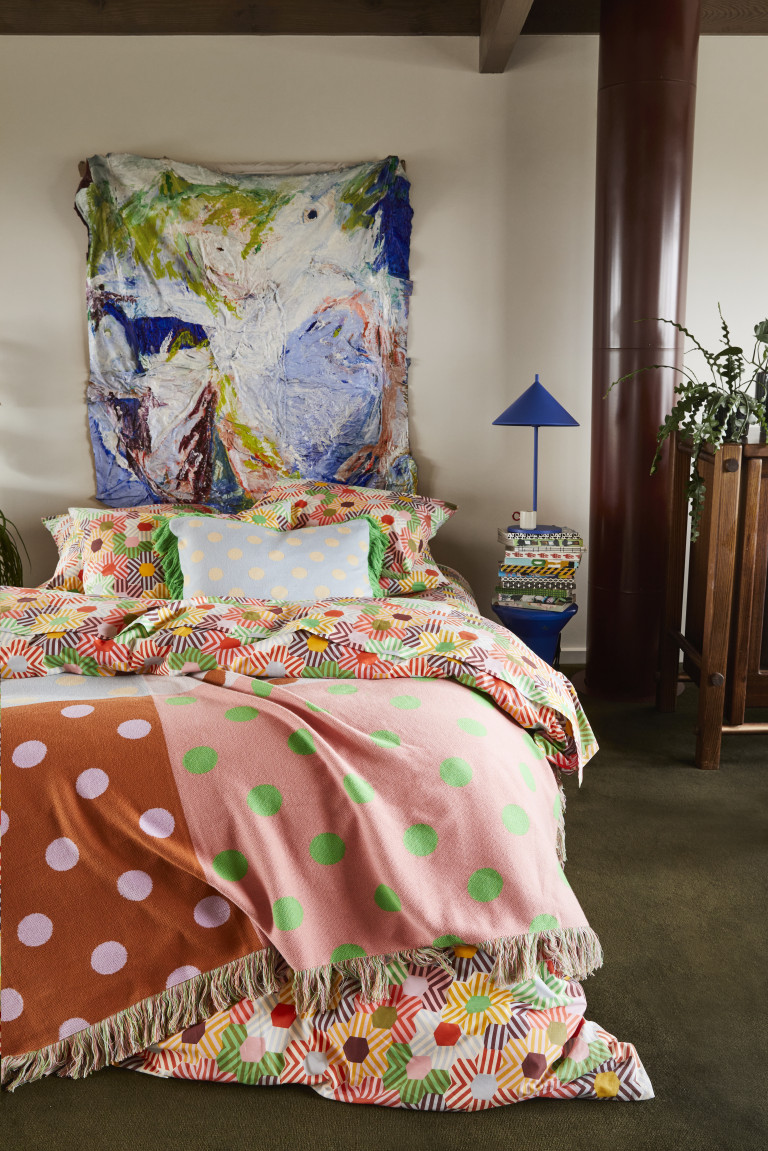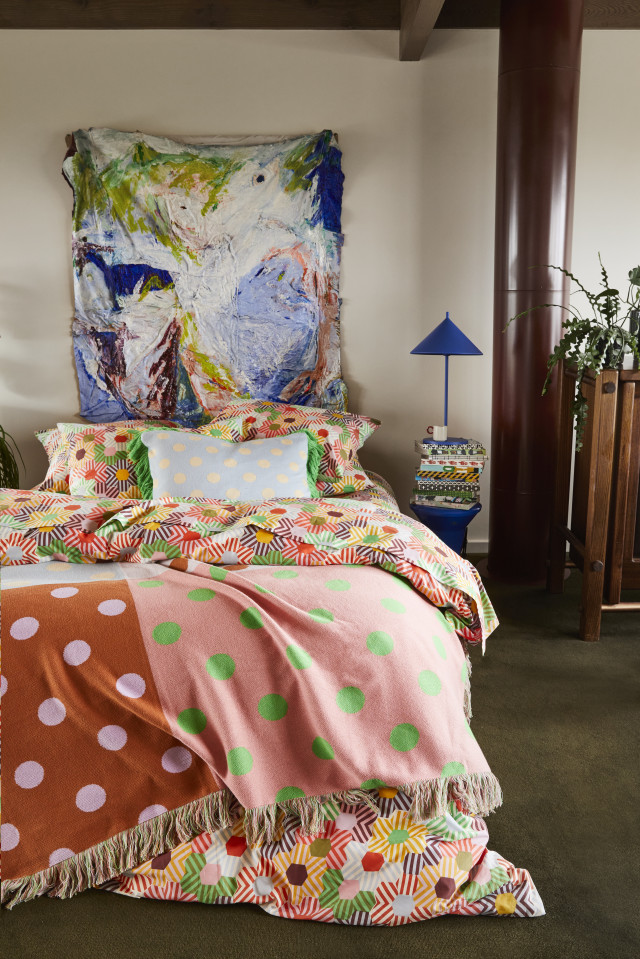 Spanning several categories including Sleep, Lounge, Bathe, Wear, Dine and Kids + Baby, Marguerite features colours, fabrics and shapes made for clashing. Overall it's a celebration of eclecticism – there's rich velvety shades of cherry red, burgundy, pea green and marigold and retro motifs like wallpaper florals, grandpa checks, scarf prints and old-school stripes. All in all, the pieces are one-of-a-kind, rife with heirloom potential and certain to please the brand's legion of devoted followers.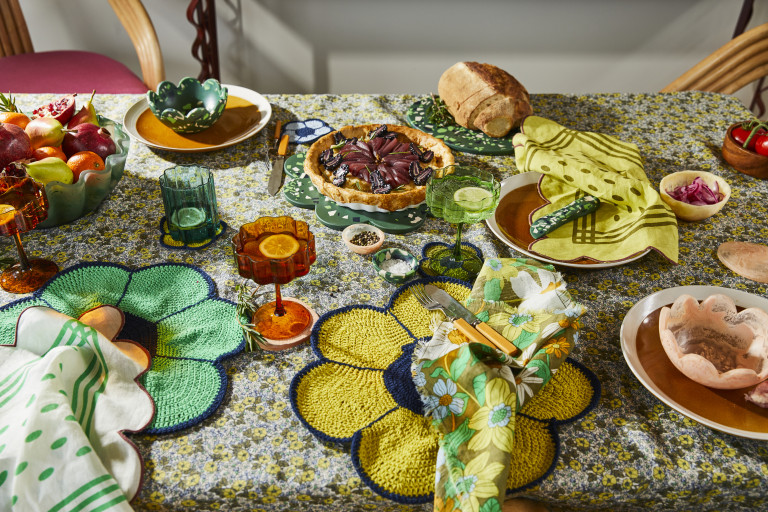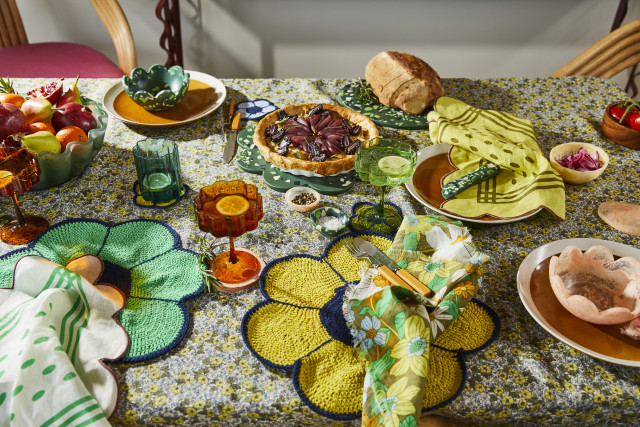 Phoebe's top picks
Rosalie Embroidered Cushion: A standout from the range, this cushion features hand-embroidered detailing for an artisanal, instant heirloom feel as well as playful fringe edges. "We've taken the vintage look and feel of our cushions to the extreme with this statement-making design. I love the unexpected colour palette and the embroidery on this cushion is next level!" says Phoebe.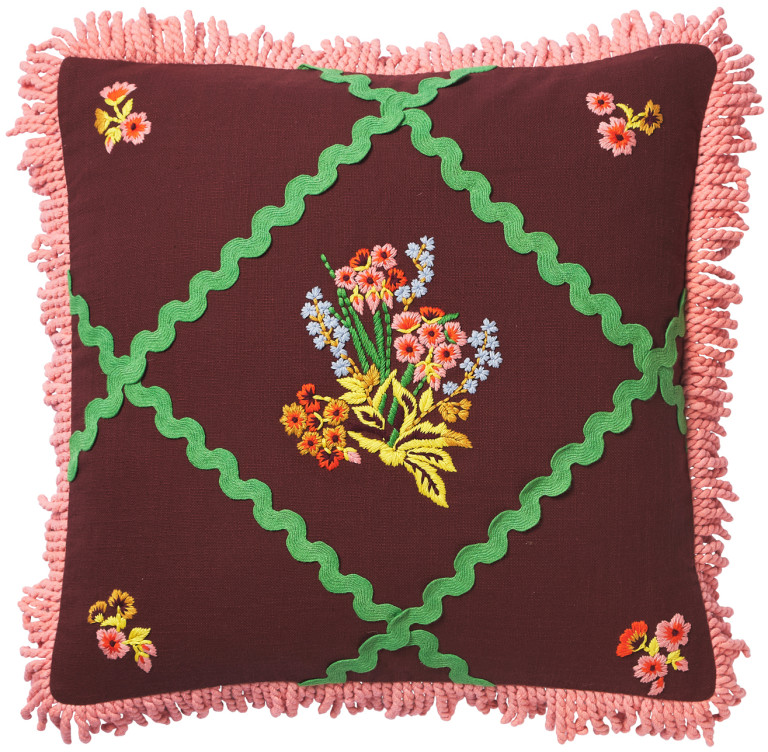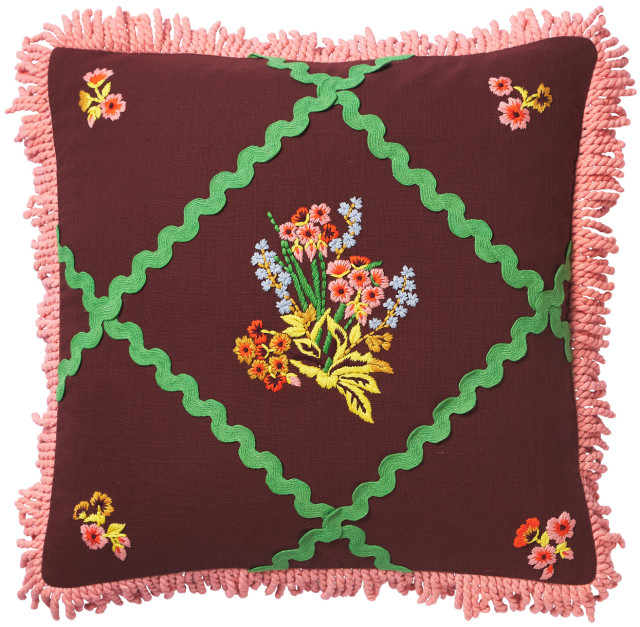 Florentine Pillowcase Set – Cherry: Made from European flax linen, this print has serious cottage garden vibes. "I'm really gravitating towards hints of red at the moment and I love this colour mix on a vintage, ditsy-inspired floral for a cosy winter bedroom."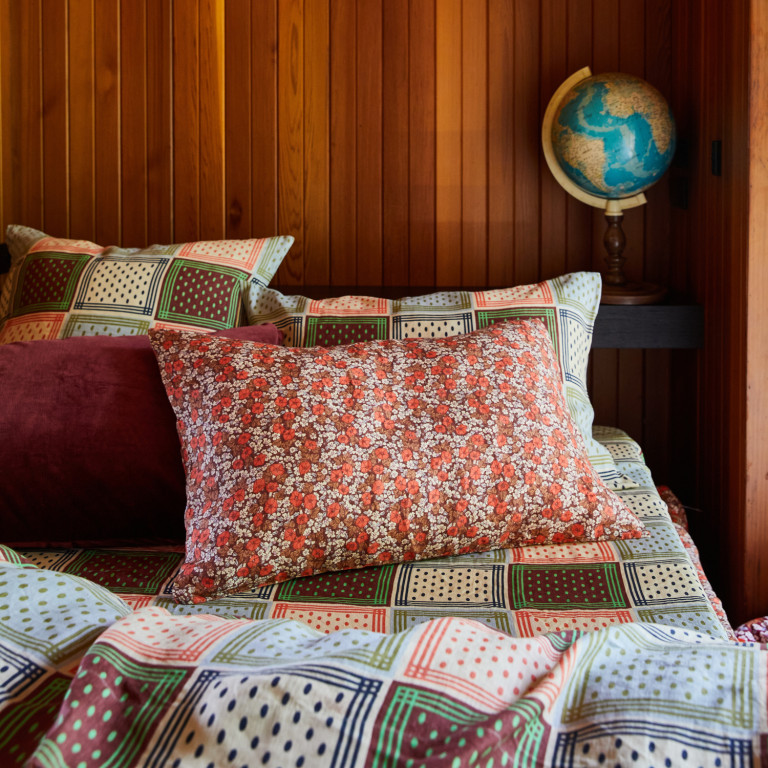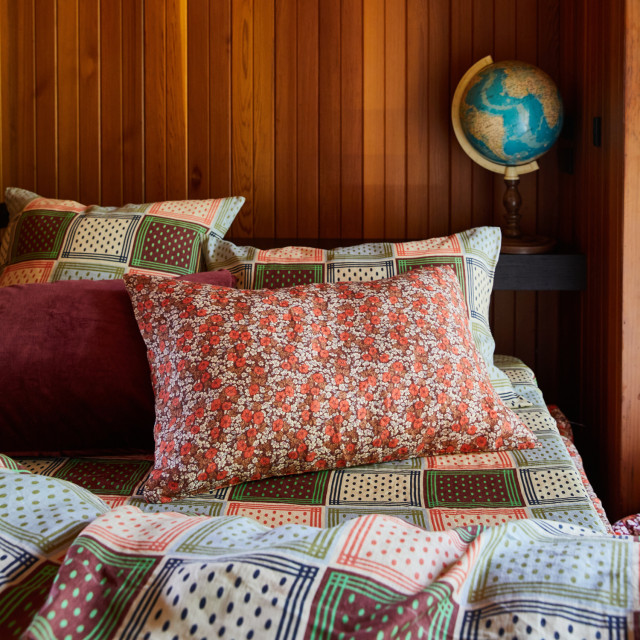 Aida Flat Weave Rug: Handcrafted from wool, this rug features a rustic check design with a rainbow of nostalgic colour. Embroidered edge stitching furthers its handcrafted feel. "This is pure colour joy bundled up in a hard-wearing and happy rug that will lift any room with ease."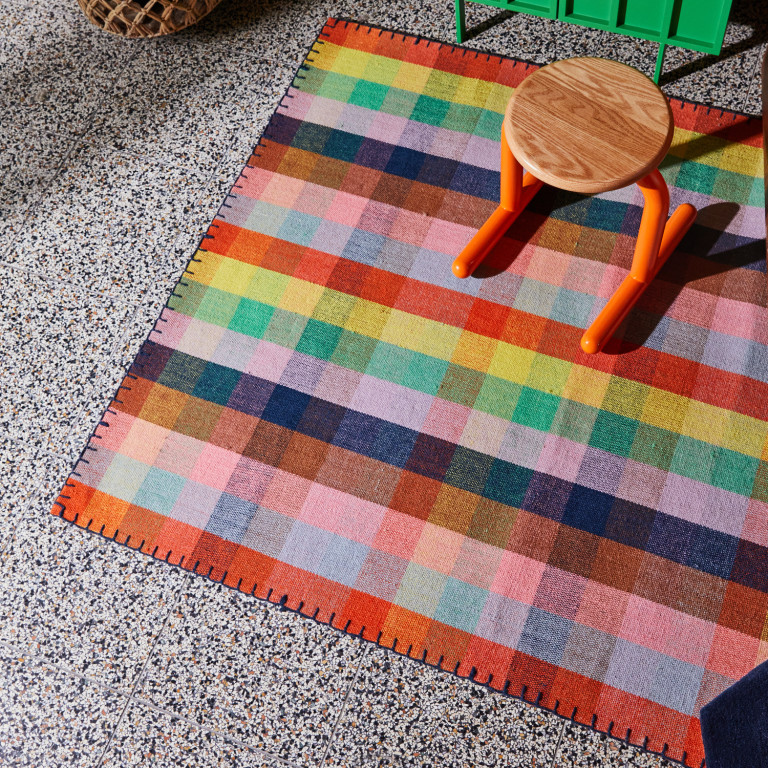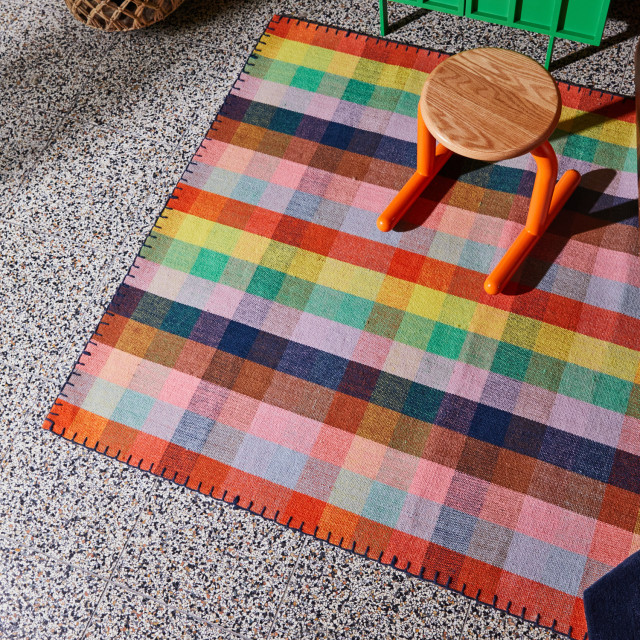 Gia Linen Quilt Cover: Made from European Flax linen, it's the unexpected colour clash combined with thin checks and elongated dots that give this vibrant tiled print a distinctly retro feel. "Easily my fave pattern from the Marguerite collection. It's inspired by retro silk scarves and I love the reimagined use of spots and stripes."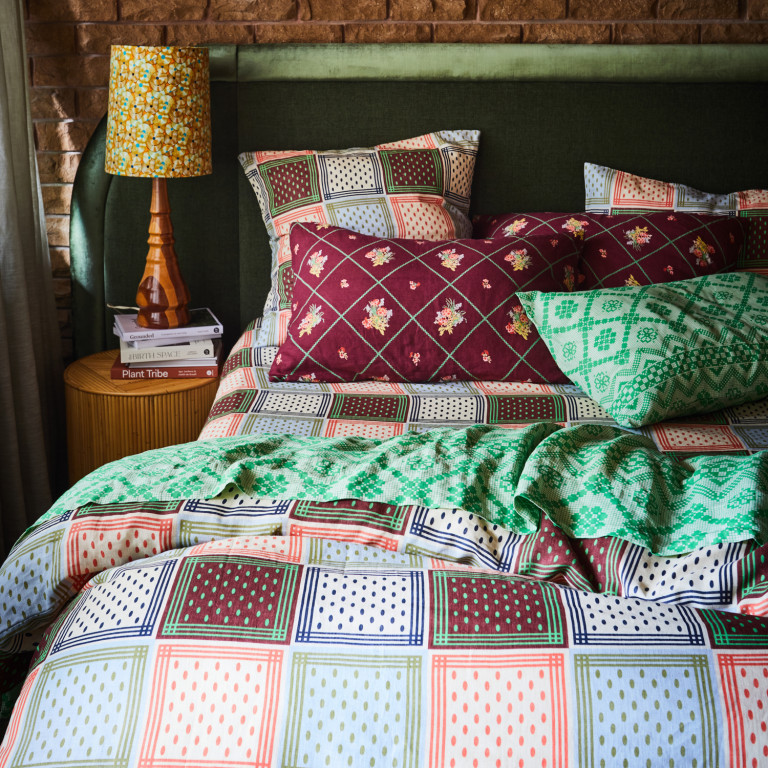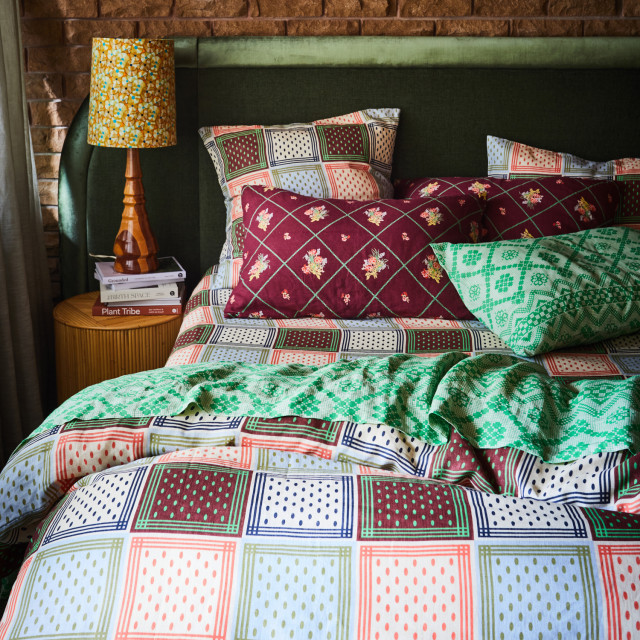 Palermo Bath Mat – Chai: This plush, super absorbent, cotton bath mat comes in two colourways: Chai (pictured) and Indigo. "The elongated spots in bright pops of pea green feels like the perfect combination of sophistication and fun."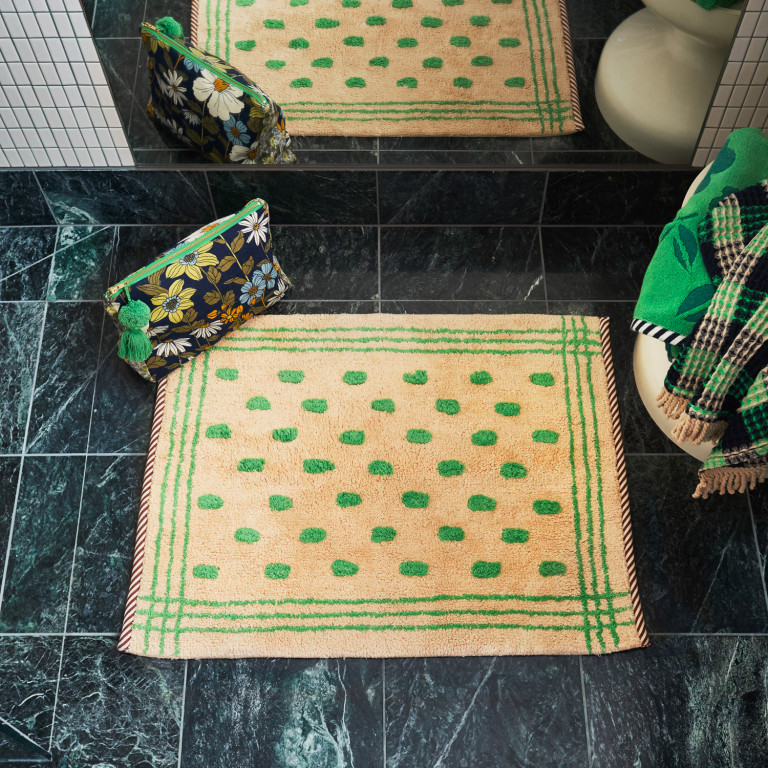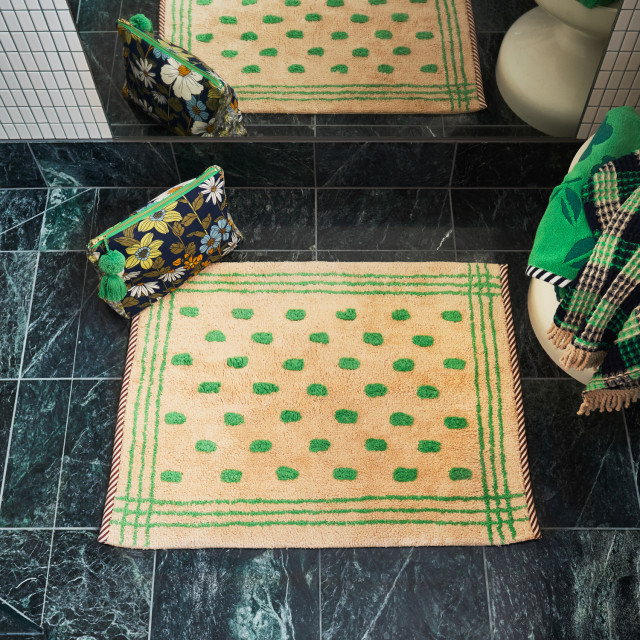 Photography: Armelle Habib with Sara Wilkosz assisting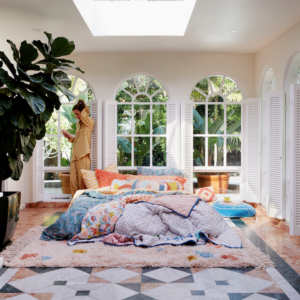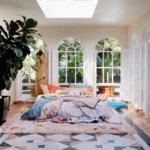 Sage x Clare: Morocco meets the Med in new collection
Sage x Clare's new season 'Soleil Collection' landed in our inbox a few days ago, causing a flurry of excitement…