Not straying too far from her usual subject matter, Kimmy Hogan's latest collection is packed with trademark florals but this time the artist has embraced more abstract shapes and compositions for a decidedly freer feel. "This collection, for me, was about trying new techniques and really letting my lines go loose and messy. This collection also came from a place of pure joy," says Kimmy.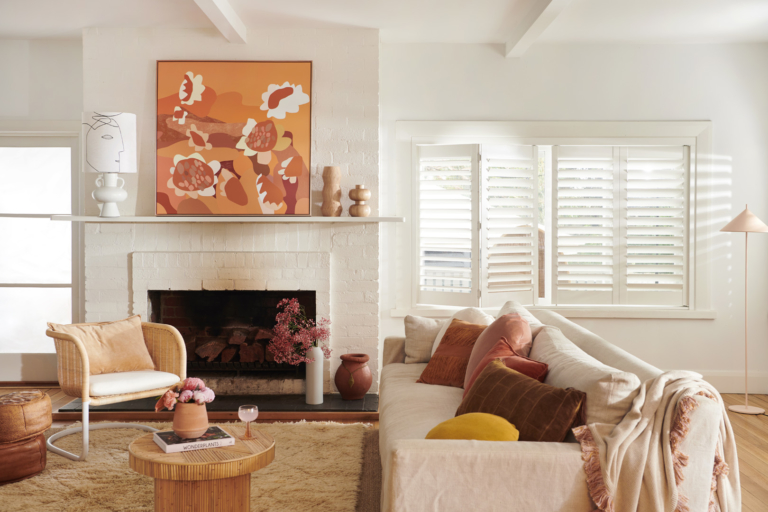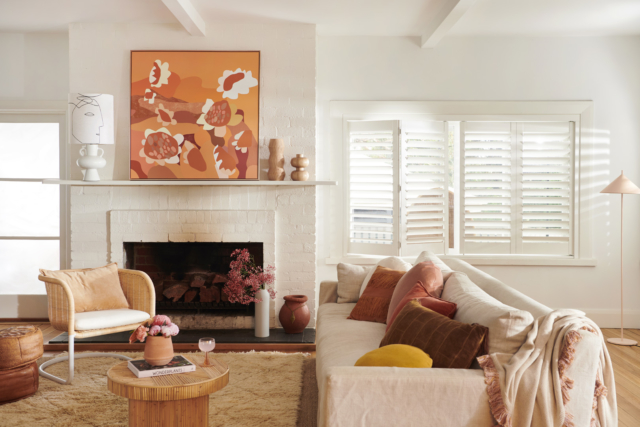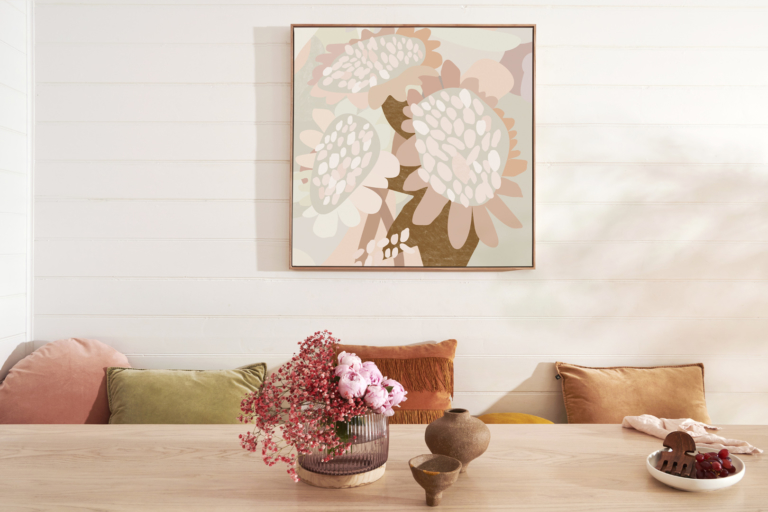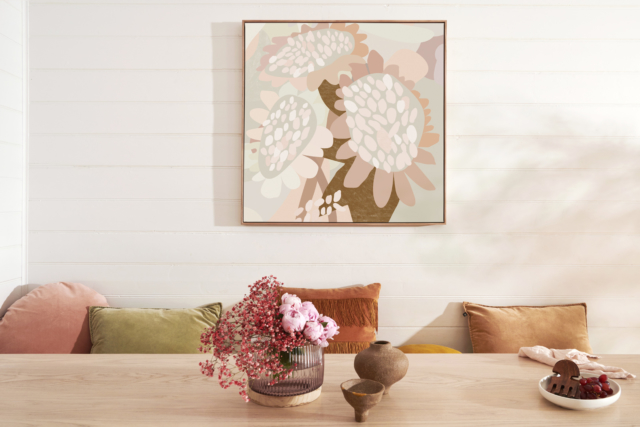 For the first time, Kimmy has attempted to embrace imperfection in a bid to show people that digital art is in fact created by humans. "The most difficult thing about being a digital artist is the perception that an artwork is computer generated. For me it's the complete opposite. Every line and curve in my artwork is drawn with hand motion digitally," says Kimmy.
As such, Kimmy left the lines loose and added scribbles and texture in this range to show just how handmade it is. "It is the evidence of human touch that gives an artwork a soul," says Kimmy.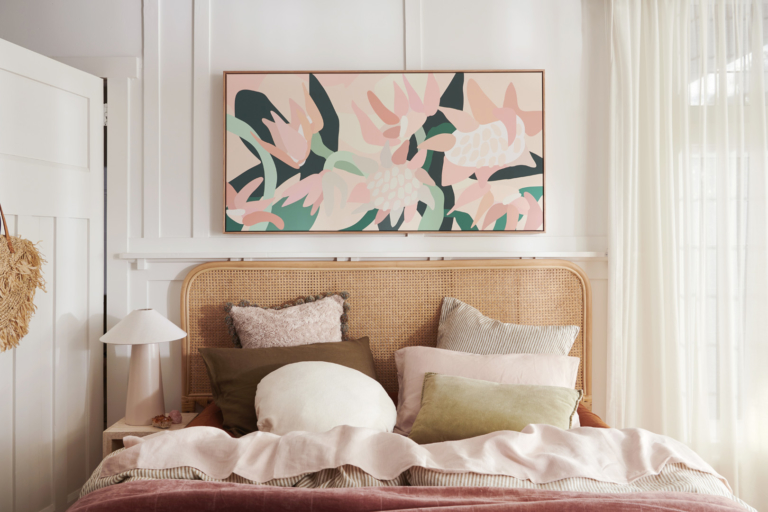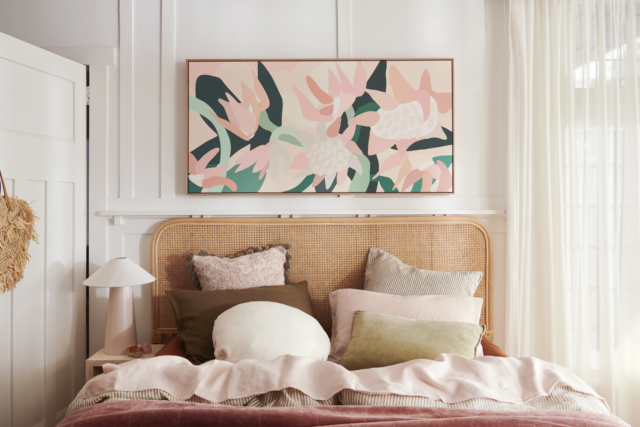 Laden with on-trend hues of terracotta, blush pink and green (a rather fabulous trio when combined), this collection's palette is based around Kimmy's favourite colours of the moment. "Rich terracotta, orange and pinks contrast with soft cream, peach and cool greens. I feel there is a softness and warmth to these tones with pops of colour that add a touch of the exotic," says Kimmy of the collection that featured standalone pieces that can all be mixed and matched.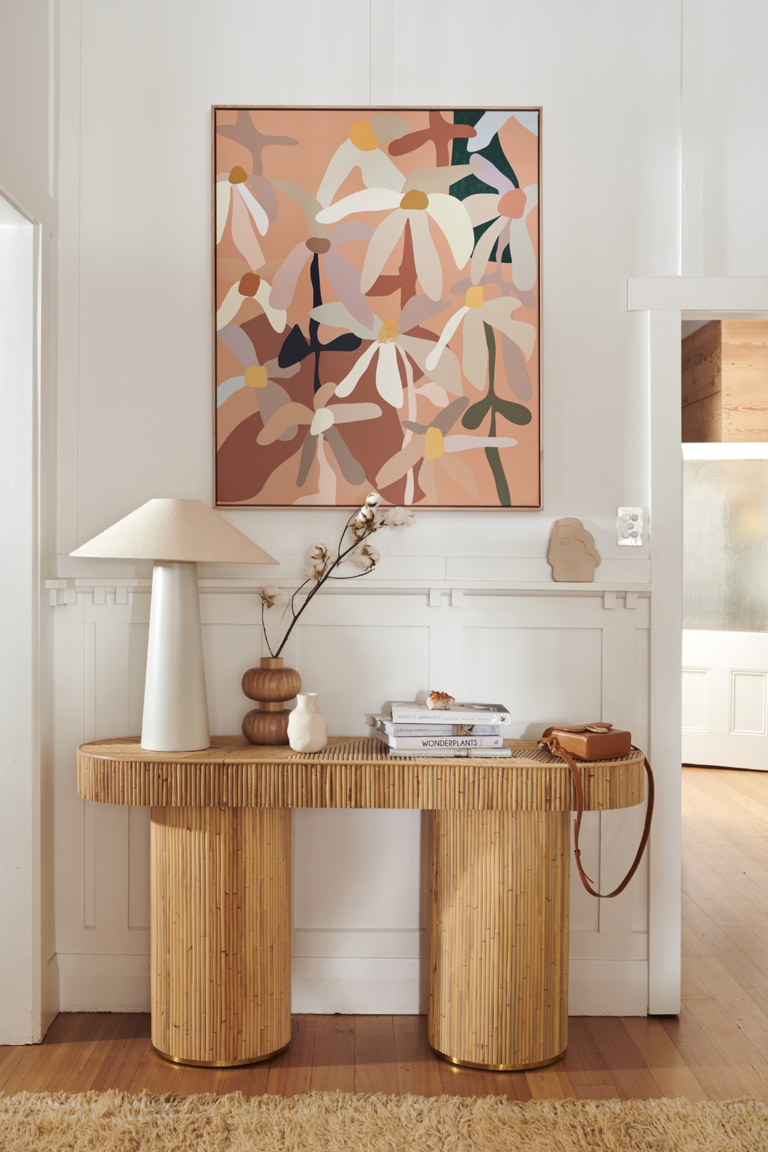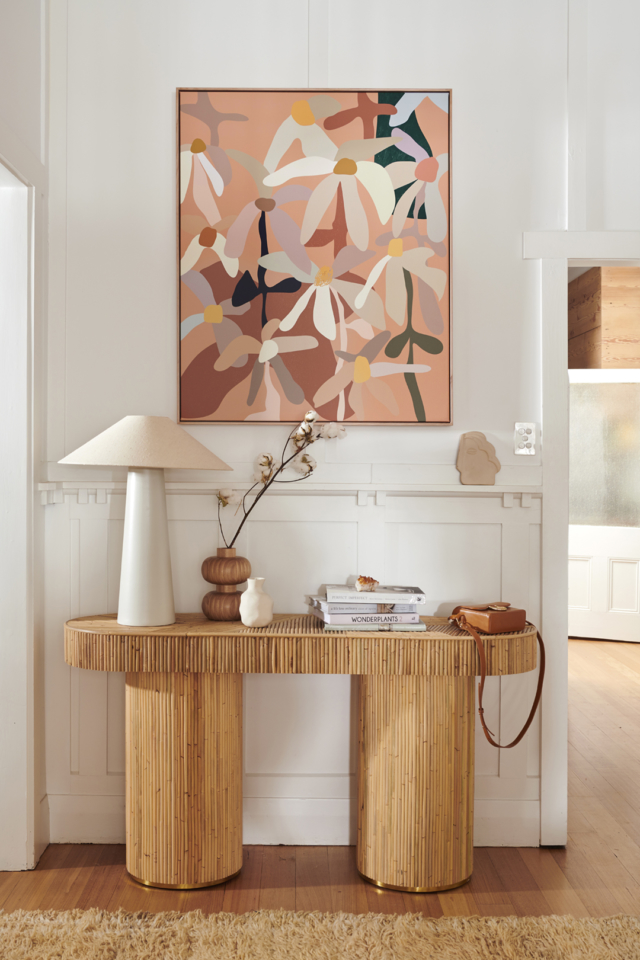 With names such as 'Splendour, 'Dusk,' 'Goldie' and 'Flourish,' the range has a pretty optimistic feel and, for the first time, Kimmy has also experimented with a smaller size. At 30cm x 30cm, the new format is the smallest limited edition artwork the artist has ever offered. "It's available in 'Dusk' only on canvas or paper, framed or unframed!" says Kimmy. Cute and affordable, I predict this neutral design will sell out in no time!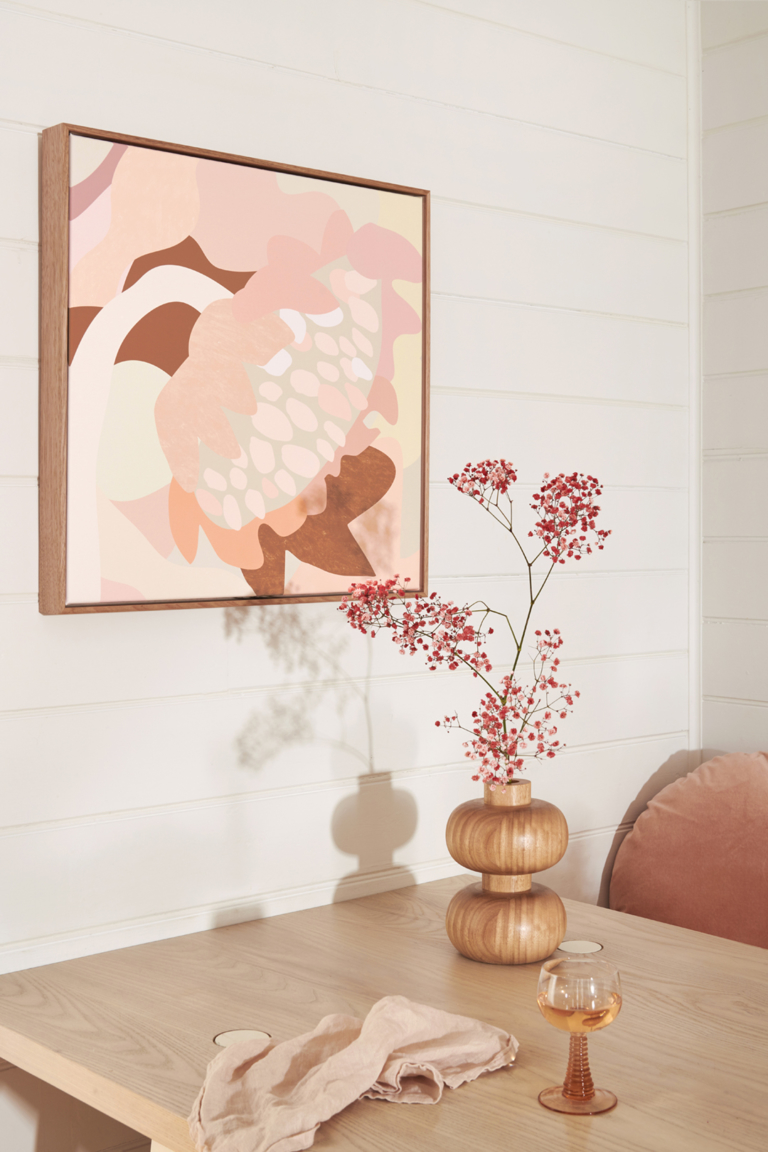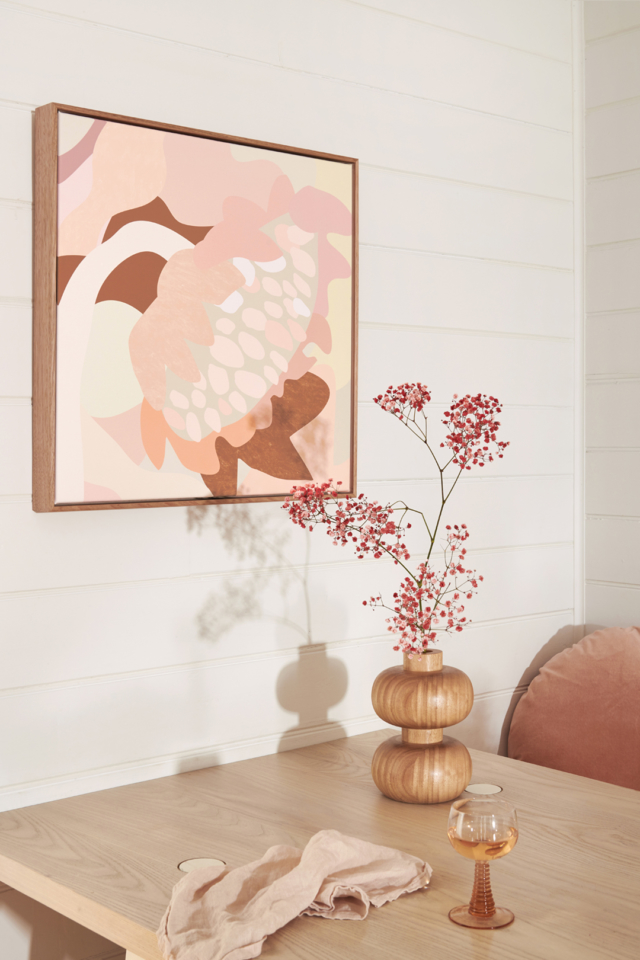 Photography: Cricket Studio | Styling: NC Interiors for Greenhouse Interiors, assisted by Rebecca Lever and Jessica Retallack