We've sung the praises of Create Estate bedheads before but its latest collection, courtesy of a collaboration with artist Kimmy Hogan, is utterly next level! A beautiful pairing, the design combines one of Kimmy's moody, floral, signature prints with the brand's best-selling half-moon bedhead in what is a knockout result.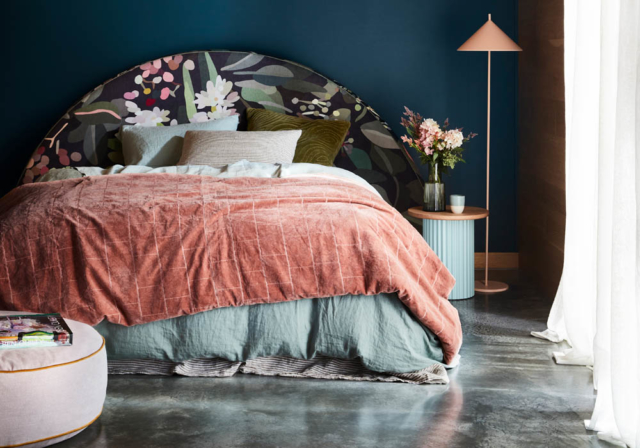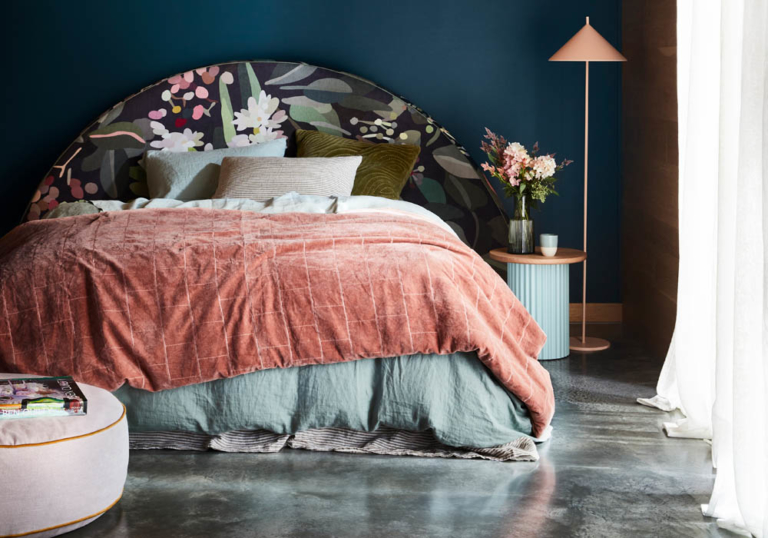 "We adore Kimmy's nature inspired work and we'd been exploring our own printed textiles that were a more modern take on floral fabrics in the market. We wanted this bedhead to stand alone as its own piece of artwork. For us this meant creating a placement print unique to our half-moon bedhead shape, rather than a repeat pattern," says Create Estate's Nicole Williams of the limited-edition design; there's just 30 available in each size.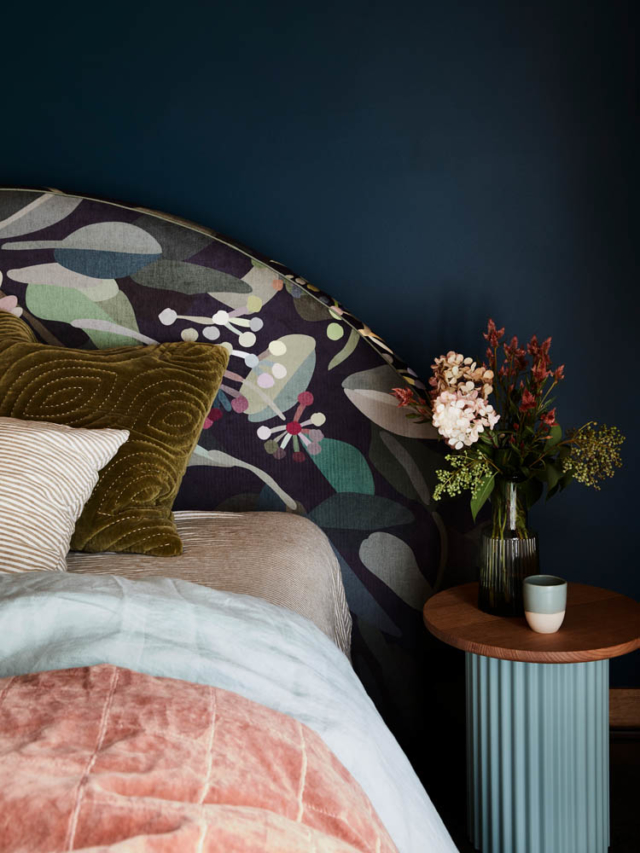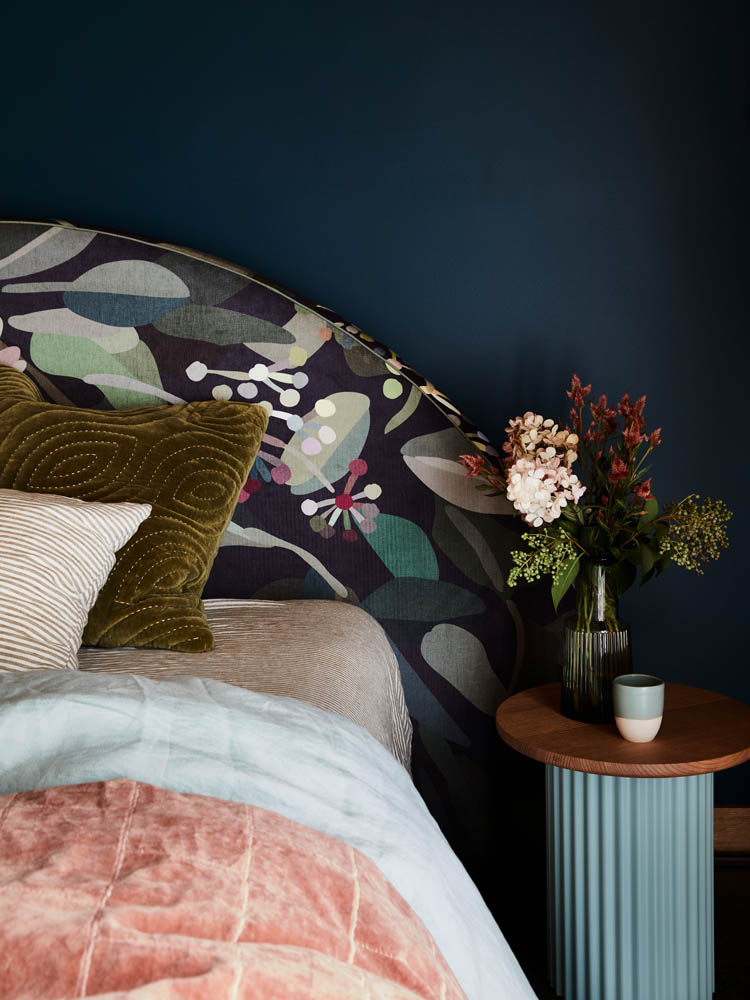 Part of a wider new bedhead collection that also features lush deep velvet fluting and a unique embossed leopard print fabric, Create Estate has proven yet again, that the bedhead can be the hero of the room. "We've always focused on what's functional and not just fashionable. This collection was about making a statement in the same way that a piece of artwork would. We also wanted to create trans-seasonal designs that work across various seasons and styles," says Nicole of the fully customisable range.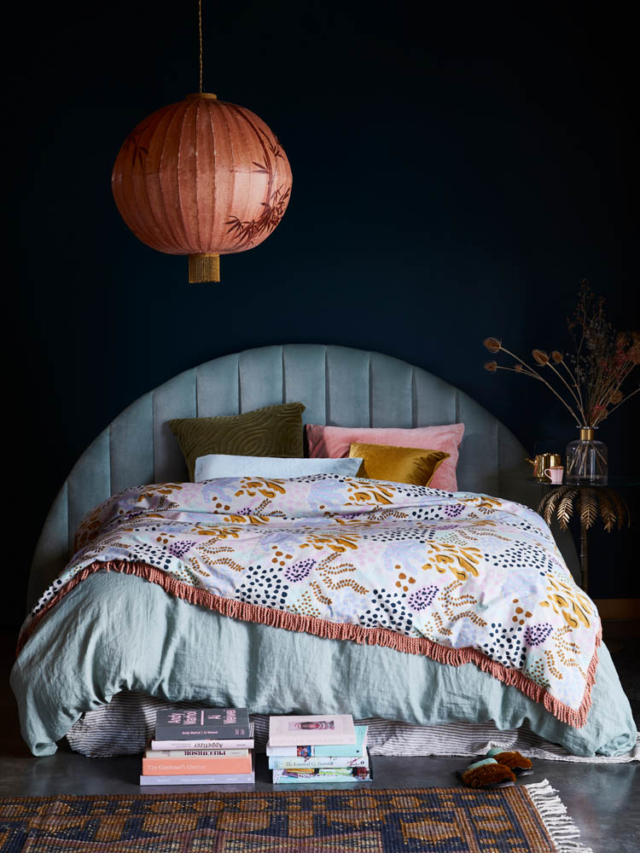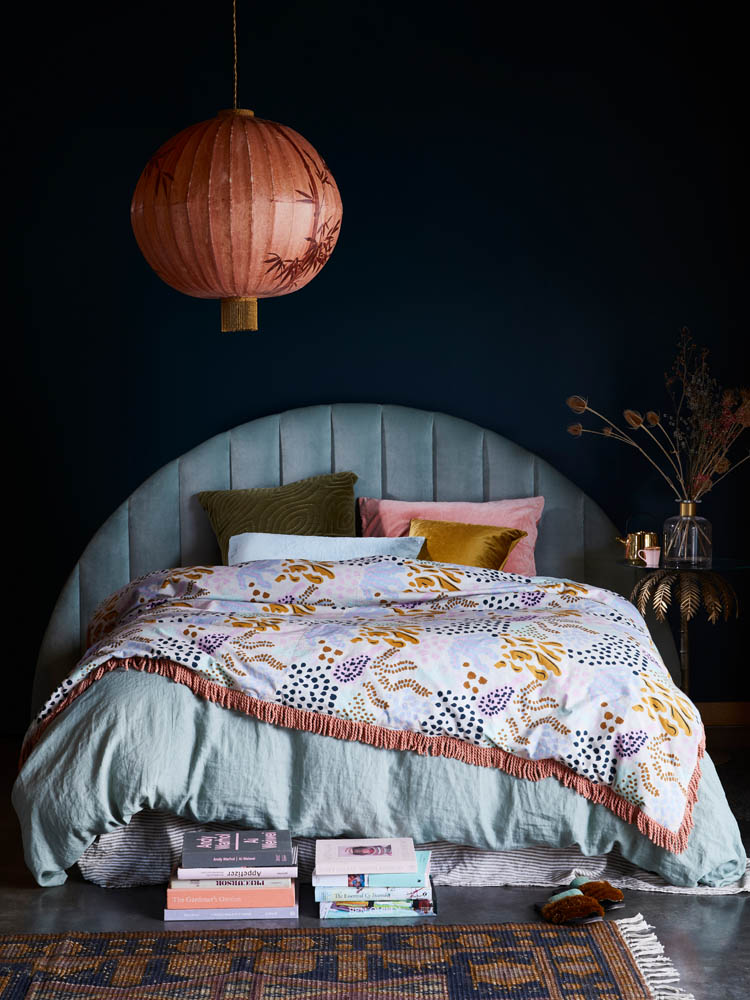 "Our bedheads can be customised down to the smallest detail and by combining one of our favourite upholstery techniques and our best-selling half-moon shape, we knew these bedheads would be show stoppers. Creating a design that's unique to each customer's personal taste is what we love," says Nicole.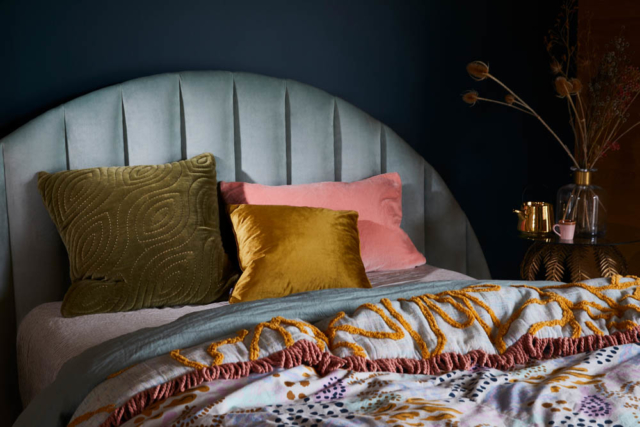 The new 'Jade' bedhead is upholstered in Warwick Fabrics 'Mystere' velvet and while available in eight colours, the 'Sage' colourway is Nicole's favourite. "I like it for its feminine versatility. The gentle, sage colour works for both summer and winter looks with a simple refresh of your soft furnishings," says Nicole.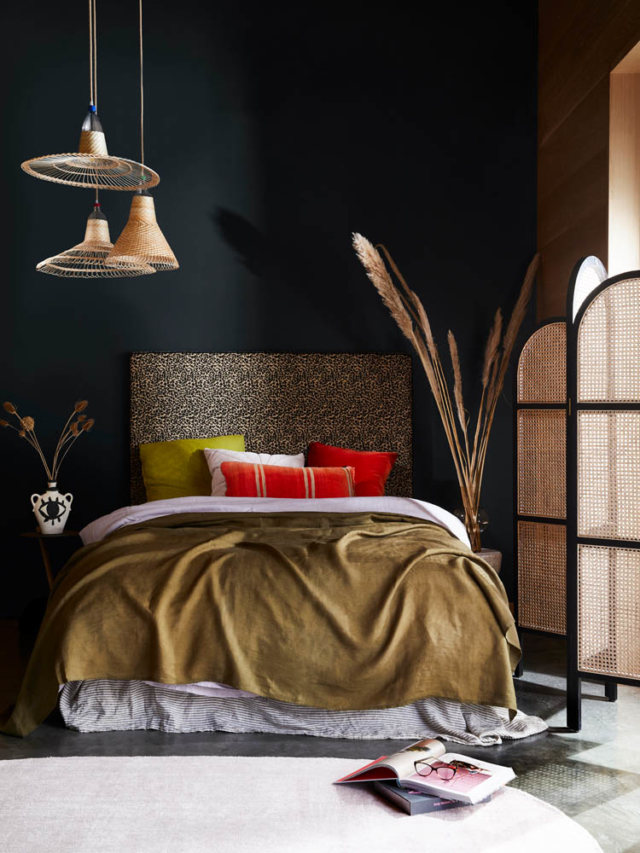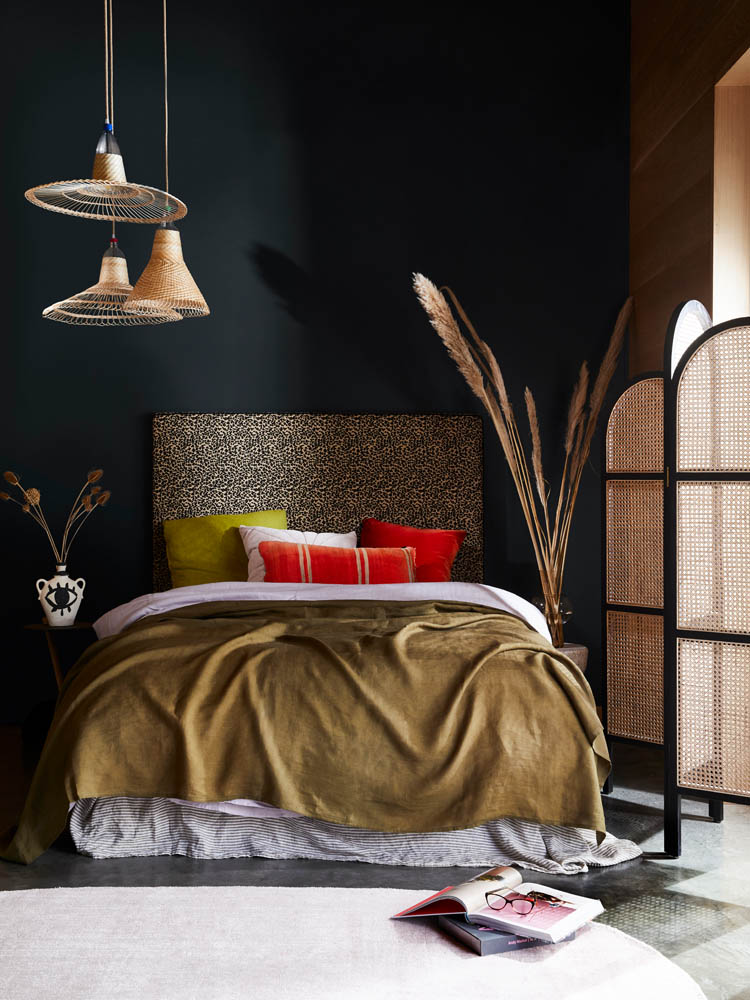 Evoking the eighties, the 'Embossed Leopard' design is not for the faint hearted but I think it looks pretty fabulous styled in these shots. "It may not be for everyone, but leopard print has always been scattered throughout my wardrobe so it was only natural it would eventually make an appearance in our designs."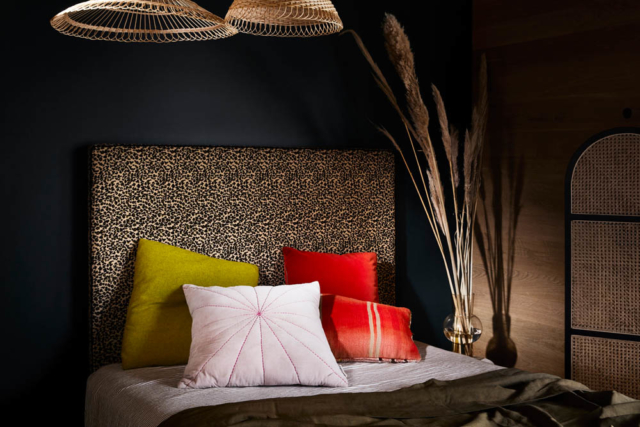 Photography: Armelle Habib | Styling: Julia Green for Greenhouse Interiors, assisted by Aisha Chaudhry and Sophie Barratt
Shop online | The best places to buy Aussie bed linen online