"Upholstery has always been in the family. My dad has been an upholsterer for over 40 years and I remember sitting on the floor of our little apartment in Brisbane's north side chatting to Mum and Dad about their plans to retire in 18 months. It was bit of lightbulb moment for us and we didn't sleep much that night coming up with grand plans of how we could take over their upholstery business. That idea quickly evolved into what we have now," says Nicole Williams of the bedhead business Create Estate that she runs with her husband Sam.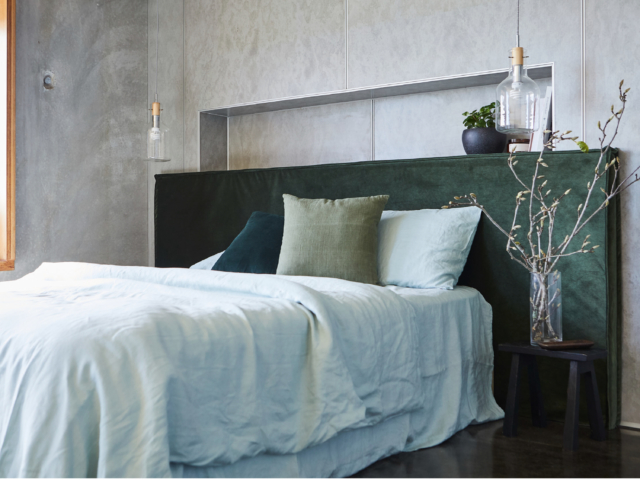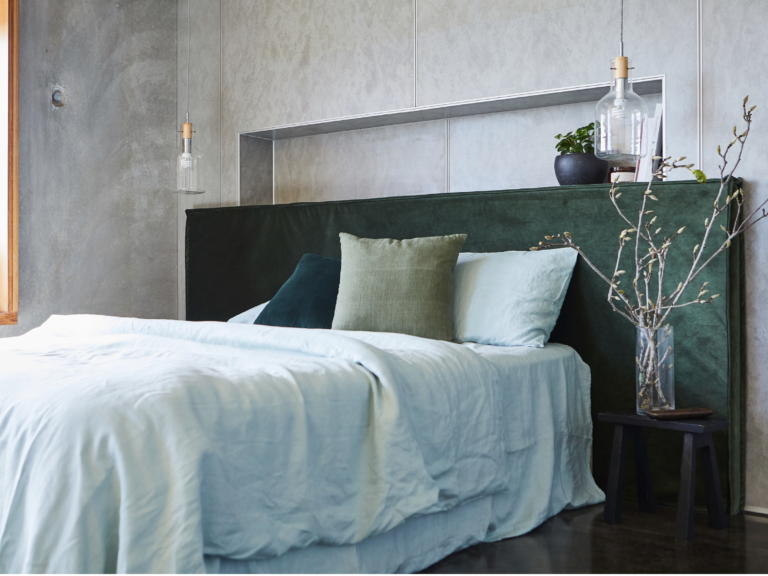 Inspired by Scandinavian simplicity, the bedheads are designed and made in Australia from the company's base on the Sunshine Coast. "We've always wanted to operate as a boutique business that supports local creatives, with all items designed and made in Australia. We're not about mass production as it often means compromising on quality and leaves less time for customers," says Nicole.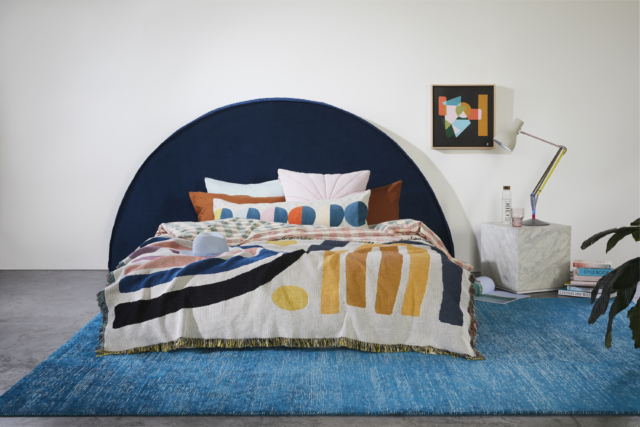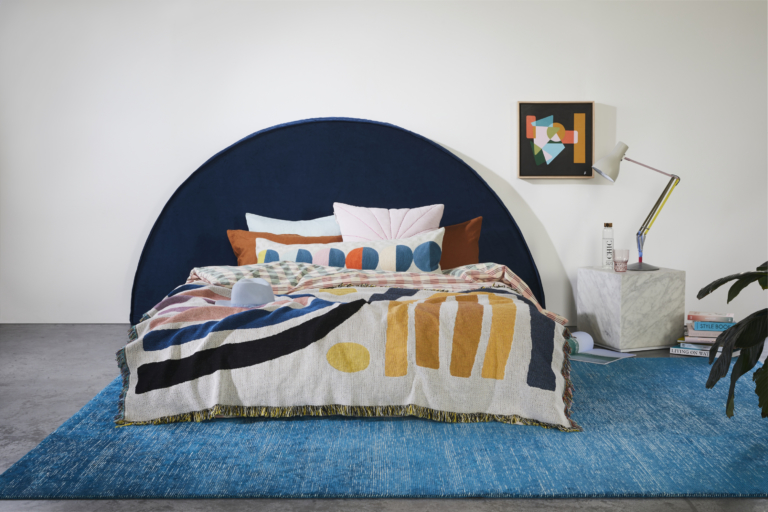 "Sam and I were first inspired by the simplicity of Scandinavian living, where it's all about simple yet functional design. We believe that investing in a few quality pieces that don't date means creating calm, stress-free homes and more time for what's important!" she says. And in a coup for the brand, Create Estate is now the bedhead supplier for Greenhouse Interiors too.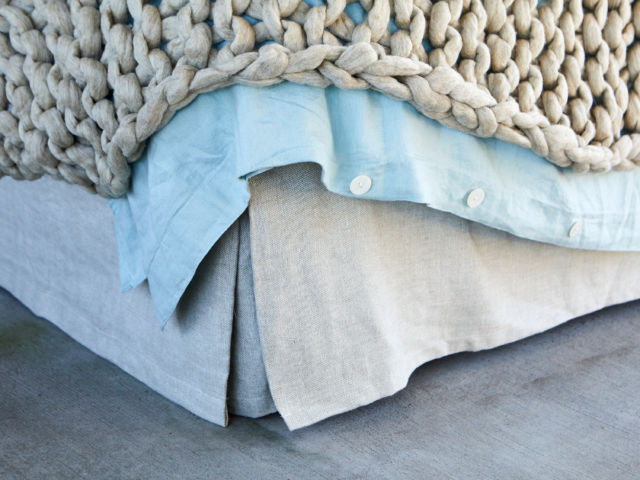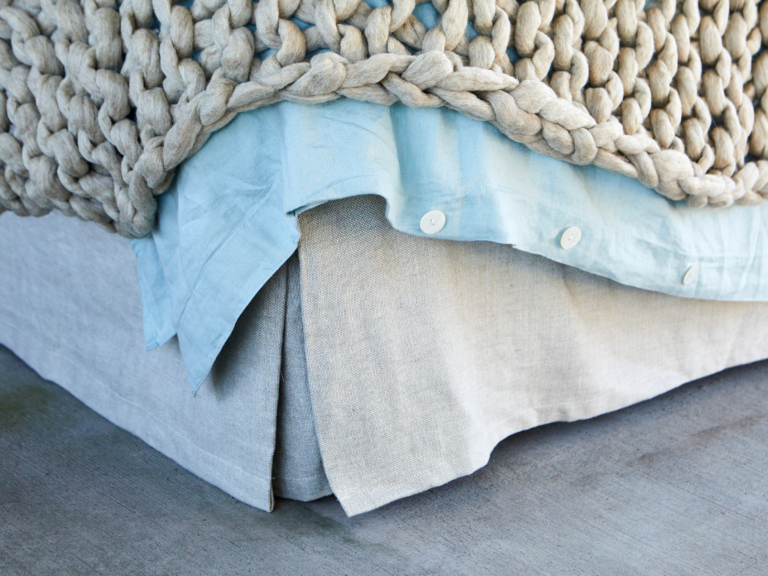 Available in half-moon and linear designs, the most obvious point of difference is that the bedheads feature removable slipcovers – perfect for those that feel the urge to restyle! "We wanted to create a product that gave people the versatility to change the look of their room when investing in a big ticket item like a bedhead. Each of our bedheads come with a removable slipcover, available in a range of fabric options and can be swapped out as little or as often as you like. Win!" says Nicole.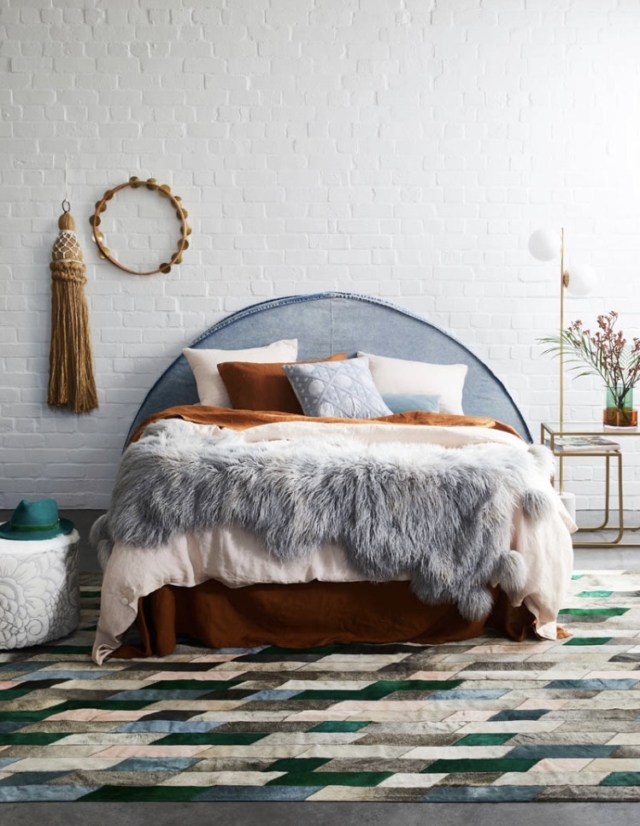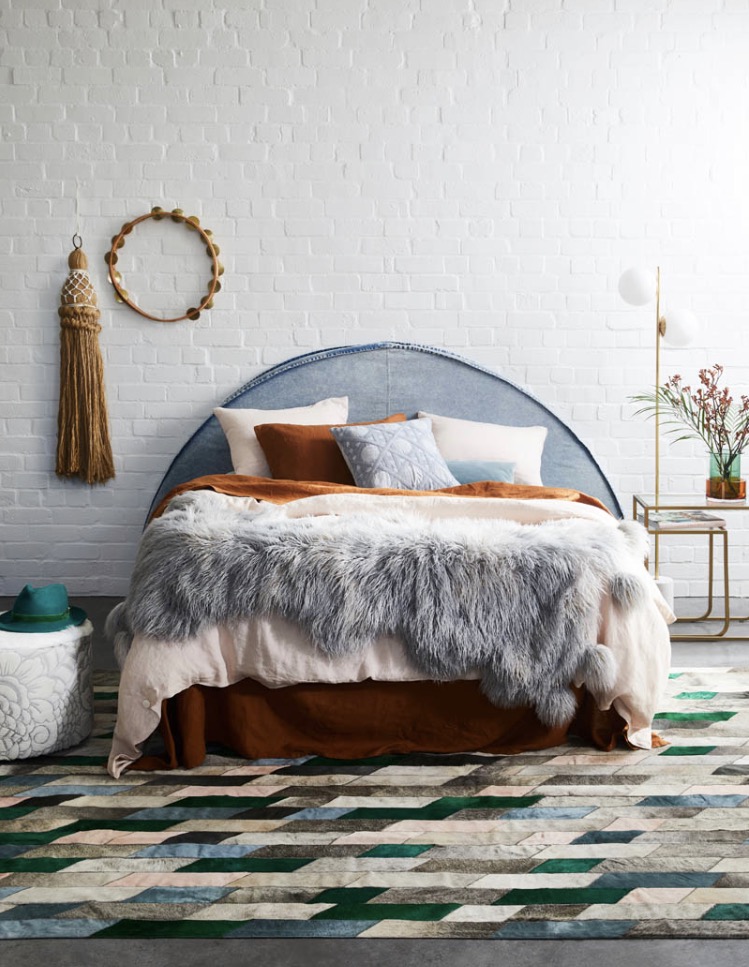 Create Estate's initial offering included pure European linen but they have since expanded into velvet and washed denim. "The denim is a unique take on a wardrobe staple. We're continually thinking outside the box when it comes to fabric production and textile design in creating unique designs that still give customers the flexibility to change their look," says Nicole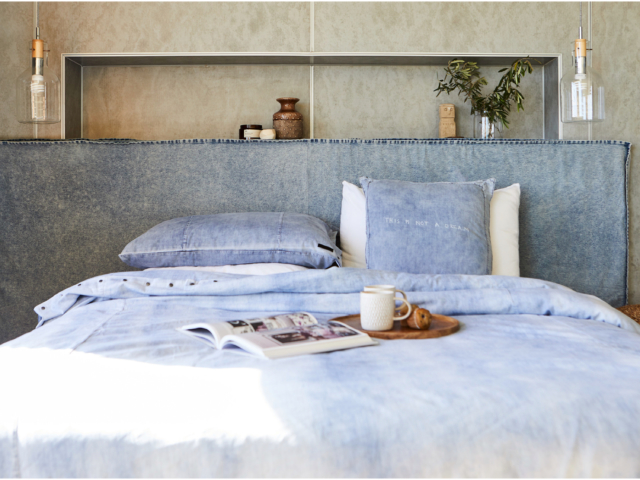 "Our favourite piece from the range would have to be the Half Moon bedhead with slip cover. The feminine shape and size makes it a real statement piece while not over-powering a room and it's proven to be quite popular for the kiddies too," says Nicole.