Way back in 2014, when Tony Abbott was PM, Ellen DeGeneres took that epic celeb-filled selfie and Gwyneth Paltrow and Chris Martin 'consciously uncoupled,' Interiors Addict had a milestone of its own… we produced one of our most clicked on articles ever: The 10 best places to buy Australian bed linen online.
Now, three years on, we thought it was about time we revamped the list. So here's our favourites for 2017…
Jardan: You most likely associate Jardan with super stylish Australian furniture, but their bedding offering is of equal wow-factor. Coming in both brushed cotton and 100% linen, the divine stonewashed colours are available in solid and striped iterations.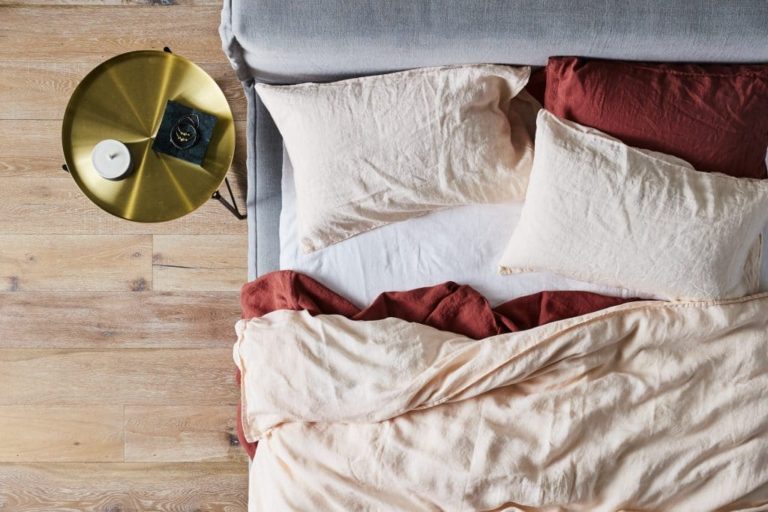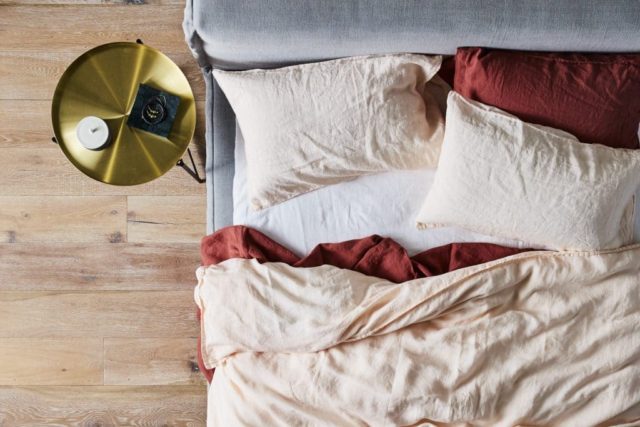 Kesem Boy: A newcomer to the scene, it's the Sydney label's fun but subtle patterns that caught our attention… perfect for those neutral lovers who are becoming that little bit daring! Made from 100% cotton sateen, they offer throws and cushions to finish the look.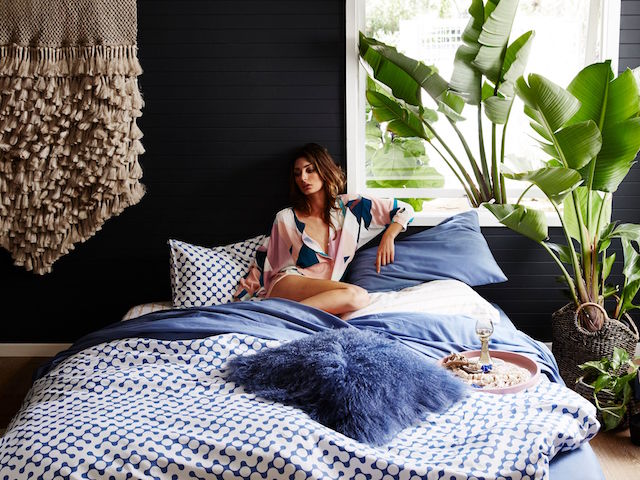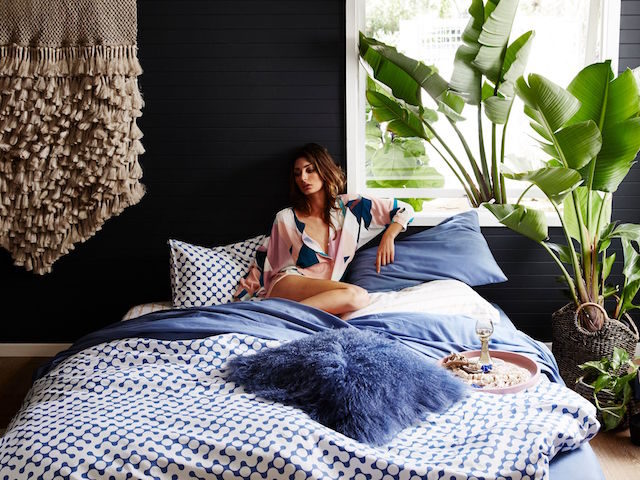 L&M Home: Always reliable, L&M Home (formerly Linen and Moore) have all the latest trends covered for your bedroom, lounge and dining table. We always look forward to their new catalogue! With a design team based in Melbourne, their philosophy is around creating everyday luxury for your home.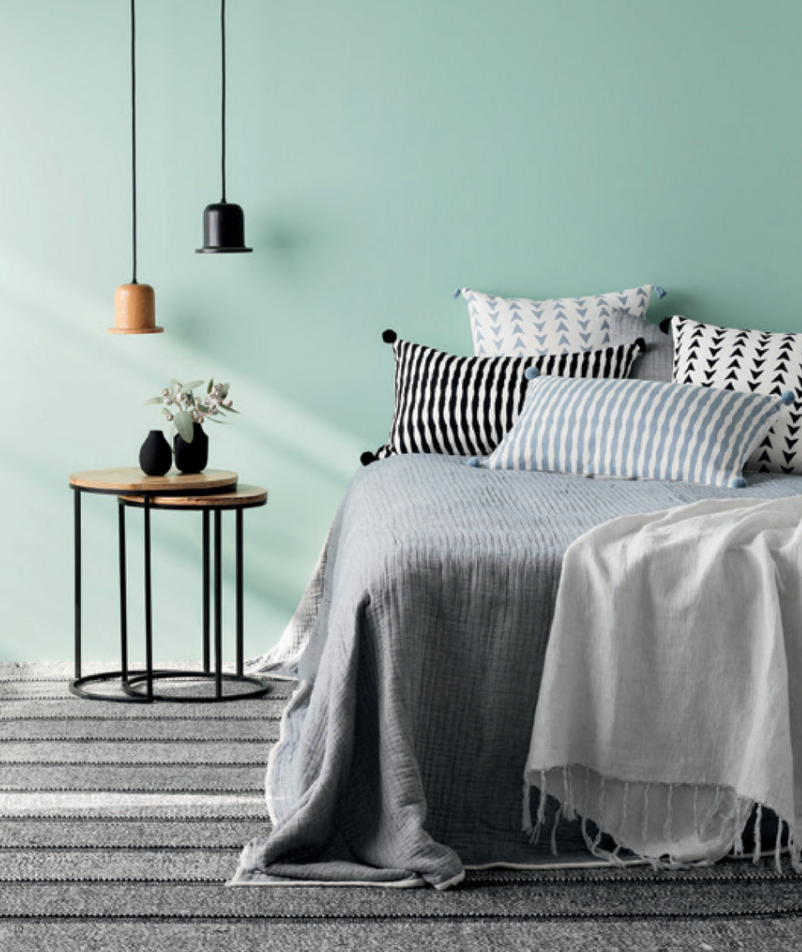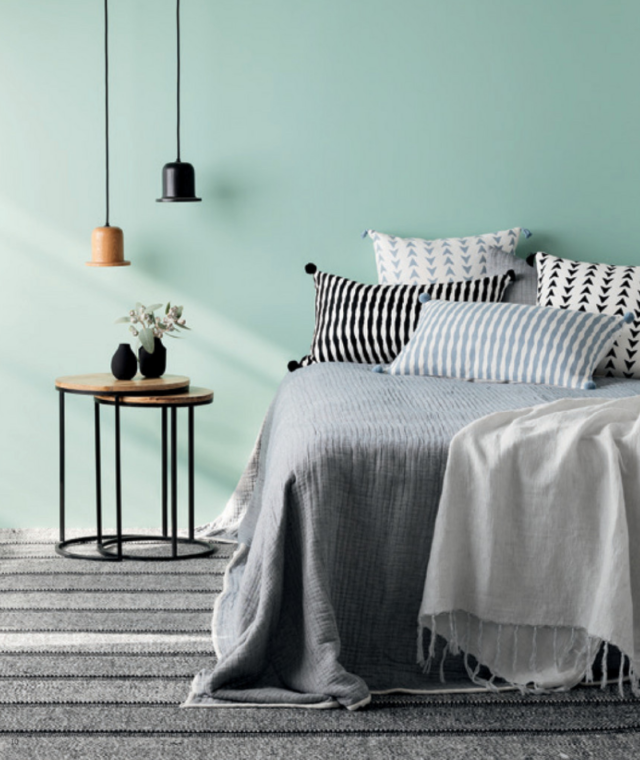 Kas: Firstly, the brand is one for colour lovers, their bedding is bold, graphic and vibrant. Secondly, it's one for the bargain hunters! Hurry, there's an epic sale currently on.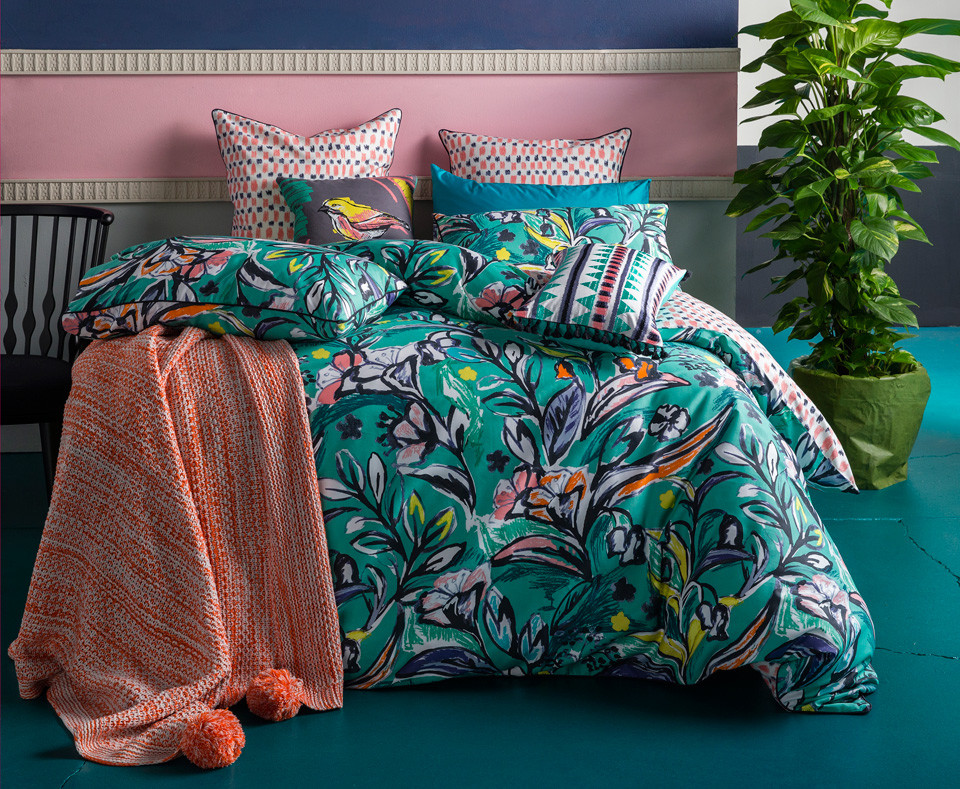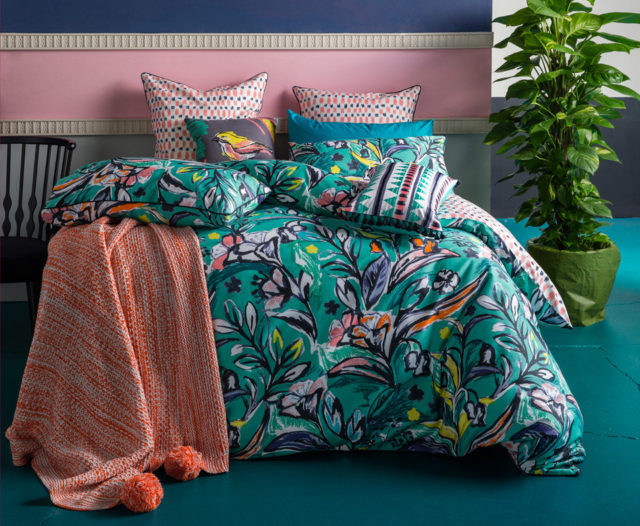 Hunting for George: In my opinion a brand that can do no wrong! With bedding made from linen and cotton sateen and stylish accessories – like woollen blankets and throws – you can get your whole bedroom look with a click of the mouse.
The Pillowslip Store: As the name suggests, these new kids on the block specialise in extra large pillowslips, which look as good on a queen bed as they will on your king. No more too-short pillows (they sell the inners too) and the designs are just fab. They come in plain colours too. We love the gingham but there's something for everyone and it encourages low-commitment, affordable mixing and matching without changing your entire bed linen!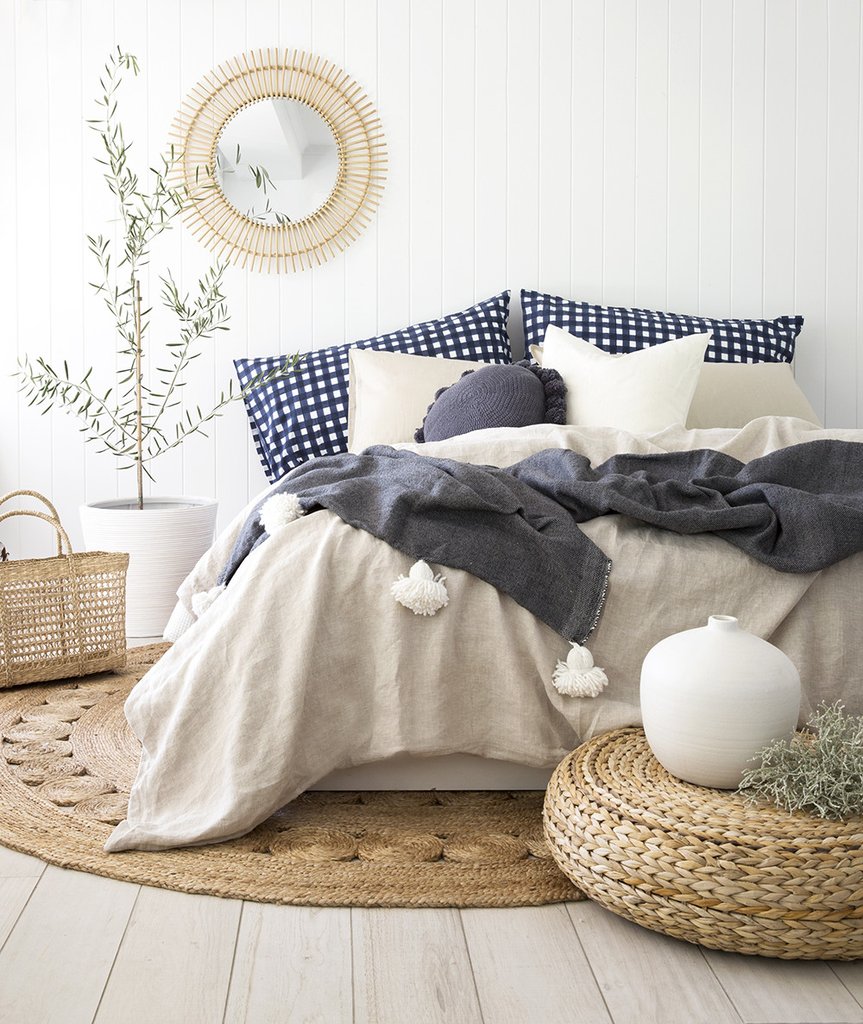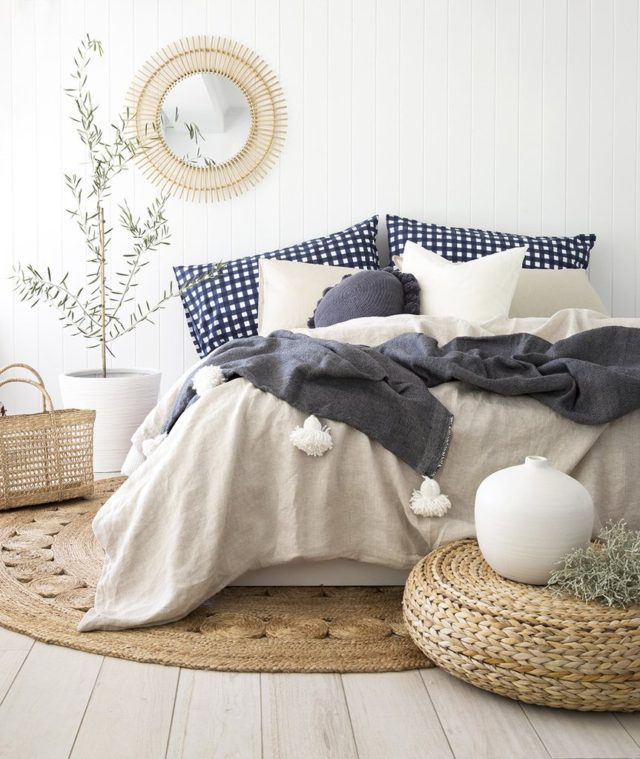 R & R Bedding: offers a considered edit of 100% French linen pillowcases and duvet covers of the very best quality and cutting edge design. Designed in Sydney's Bondi Beach, R & R are bringing back the traditional craft of embroidery in an untraditional way: all linen pillowcases are designed to be embroidered with whatever you please (initials, sayings, your favourite Kanye lyrics), for a good night's sleep with a side of humour. R & R makes the perfect gift for weddings, engagements, the person who has everything or as a well deserved gift to yourself.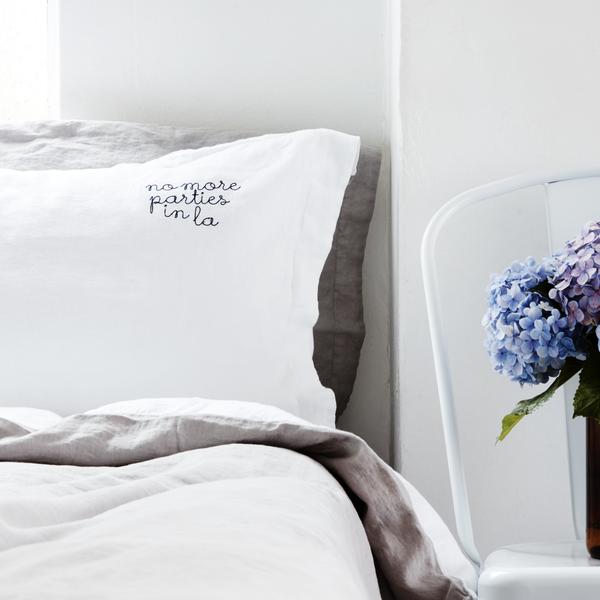 The Jersey Company: A little bit different, the bedding is made from soft and stretchy t-shirt material, otherwise referred to as T-SHEET™. Think snuggling up at night in your favourite oversized tee! With no strict sheet sets, it's all about mixing and matching with a range of beautiful neutrals.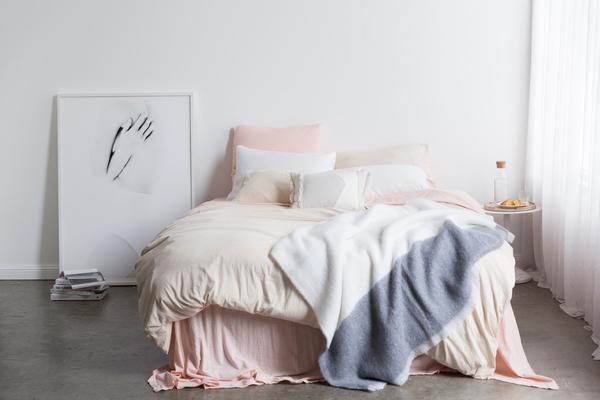 Shannon Fricke: Brimming with exotic patterns, colour and a distinct boho vibe, the brand is the brainchild of stylist Shannon Fricke. A personal favourite of mine, the cotton is super soft and most designs feature that little bit something, from tassels to velvet accents.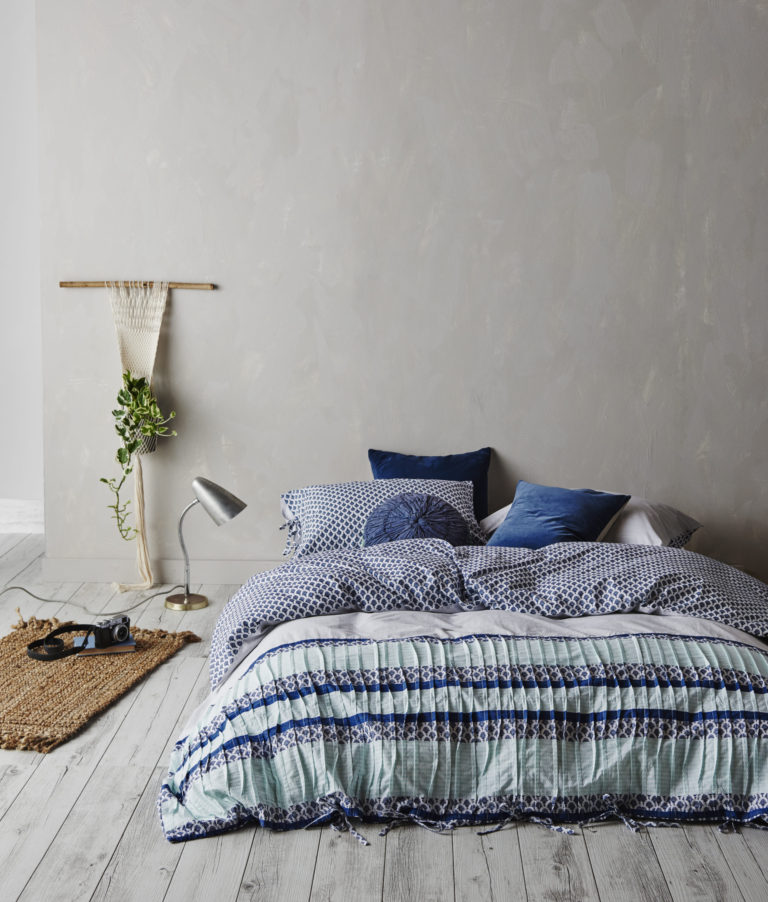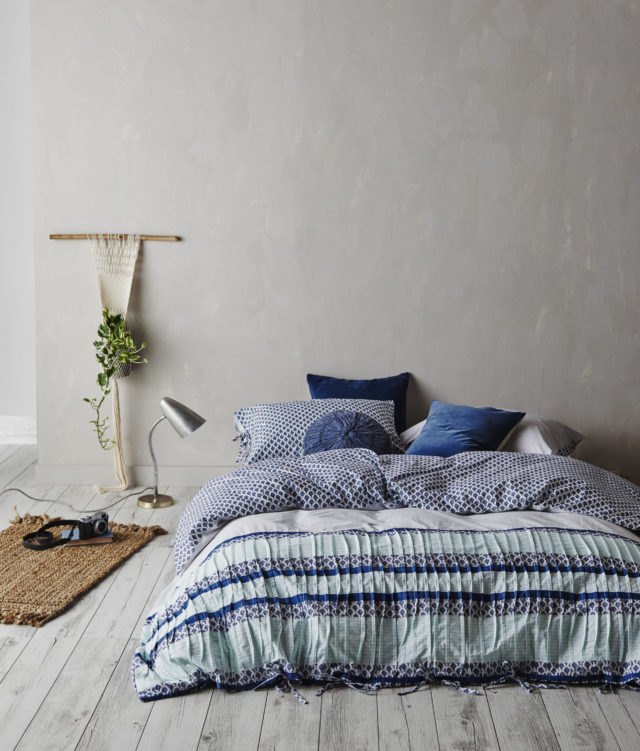 Goosebumps: It's no surprise Goosebumps got their start in kids bedding with their adult's range being playful, colourful and best of all reversible. They also have a sale on, so jump online quick smart!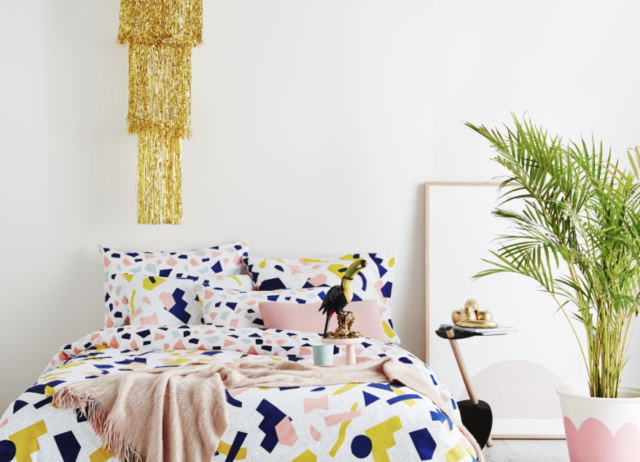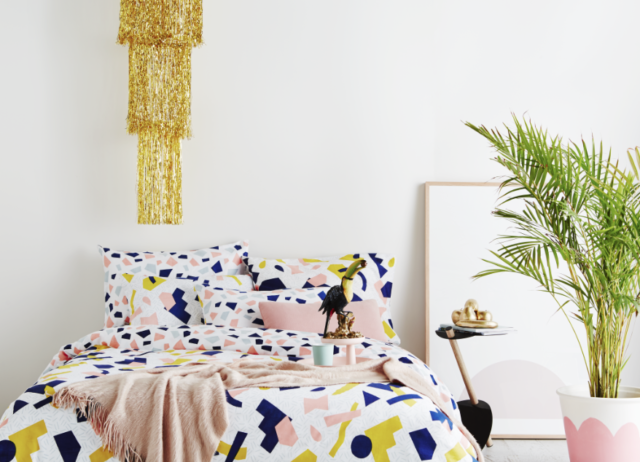 Sanctuary Boutique Linens: Collaborating with local and international artists, the family-owned brand brings art and design into your home. With refined yet eclectic patterns, look carefully and you'll spot skulls paired with roses and toucans matched with tigers!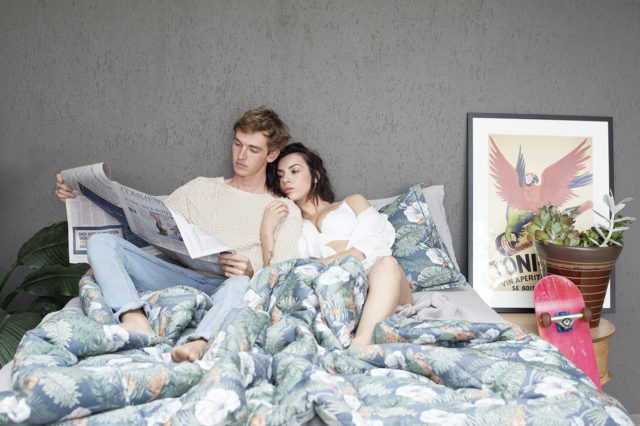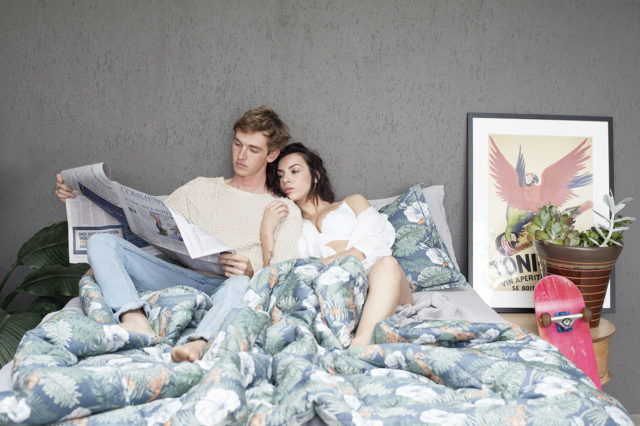 Linen House: With an impressive number of different styles and trends, the family-owned business offers everything from tribal textures to velvets and knits detailed with pom-poms and tassels. It's a brand that's sure to bring every bedroom idea to life. And between you and me, the quilt cover below has to be one of my all time favourites!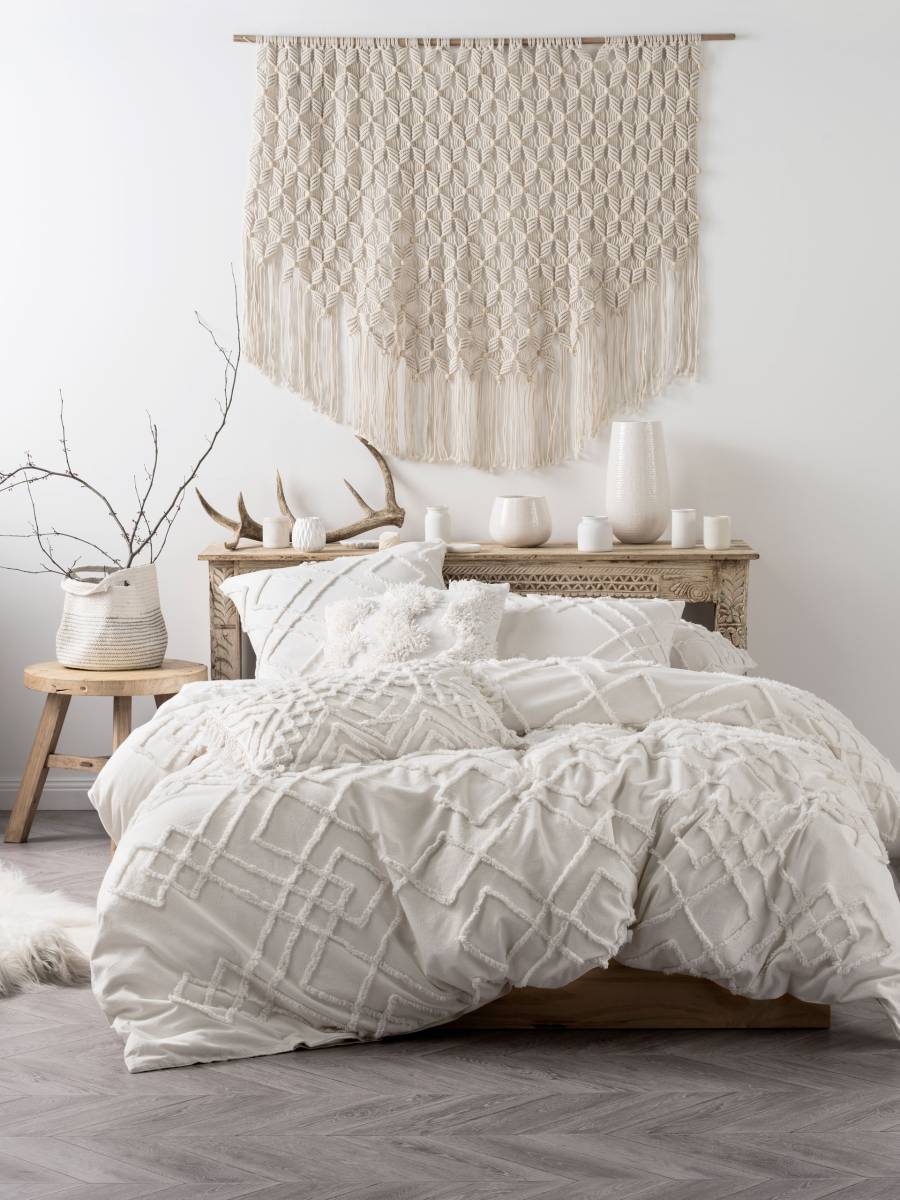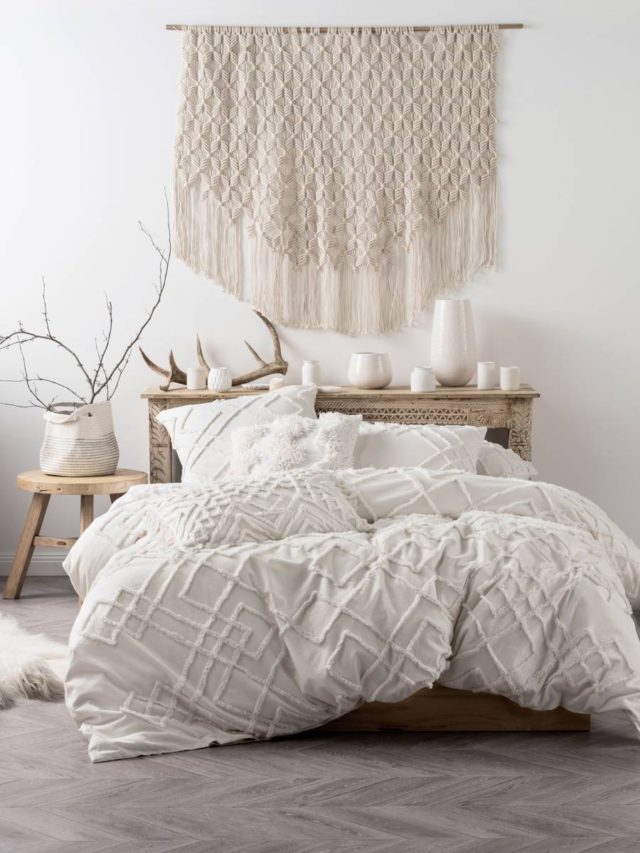 Miss Bettina: A modern take on classic floral bed linen, the boutique label features bold hand-drawn prints on reversible quit covers. Made from 100% cotton sateen, they are perfect for those prone to allergies and best of all they're on sale!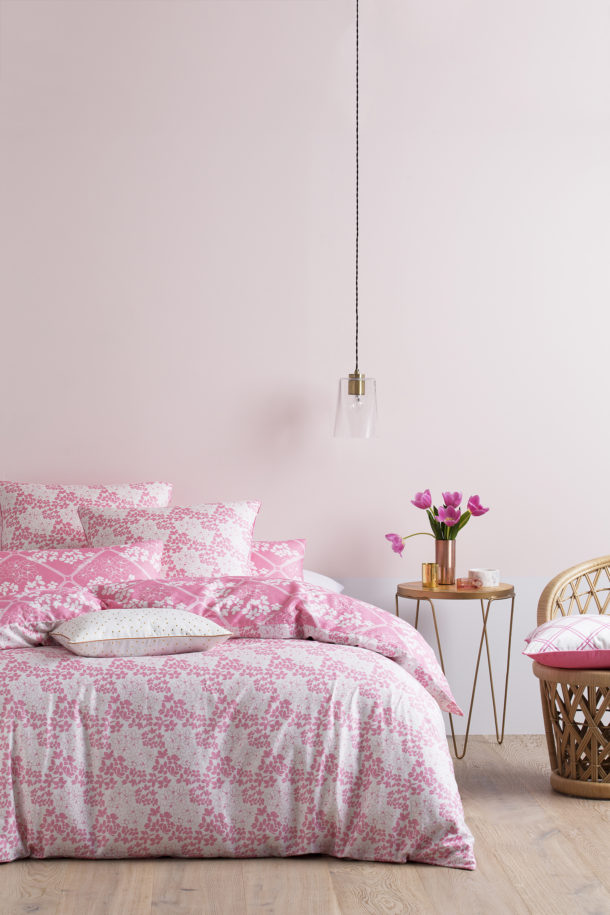 We are still huge fans of all the bedding brands mentioned in our original post, so don't forget to check them out here.
We hope you found this list useful. Please let us know who you'd add!
Love this read? Sign up to our newsletter to get the best posts straight to your inbox!