Given that most of the homes that feature on Grand Designs Australia are focussed on making the most of their natural surrounds, nature seemed the perfect starting point for the latest Grand Designs Home Collection. From elm to oak, linen, wool, glass, ceramics and hide, the new collection is a celebration of nature and is ideal for injecting on-trend texture into a space.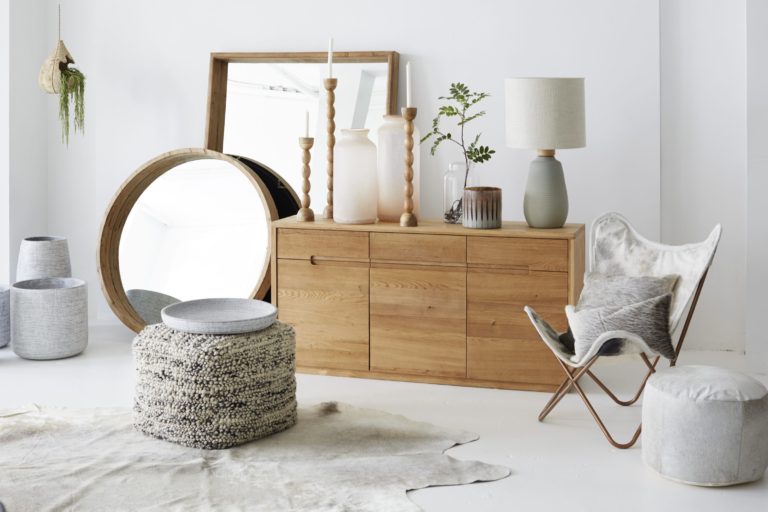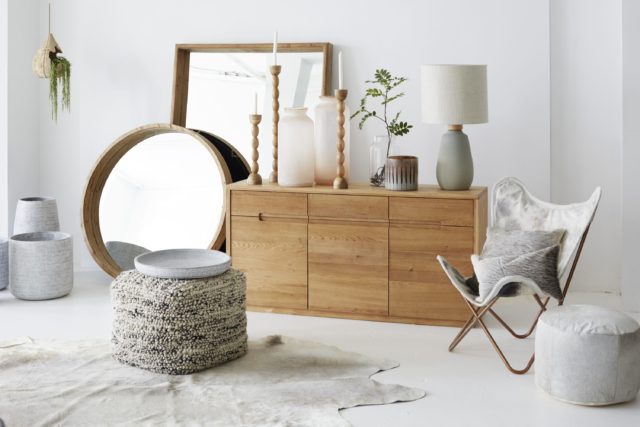 "The inspiration behind the range was to craft a timeless furniture and home collection that won't date. To achieve this, we have primarily focussed on natural fibres and textures. In addition, we have also incorporated a natural colour palette to enhance its timeless appeal," says brand manager Maggie Lijovic.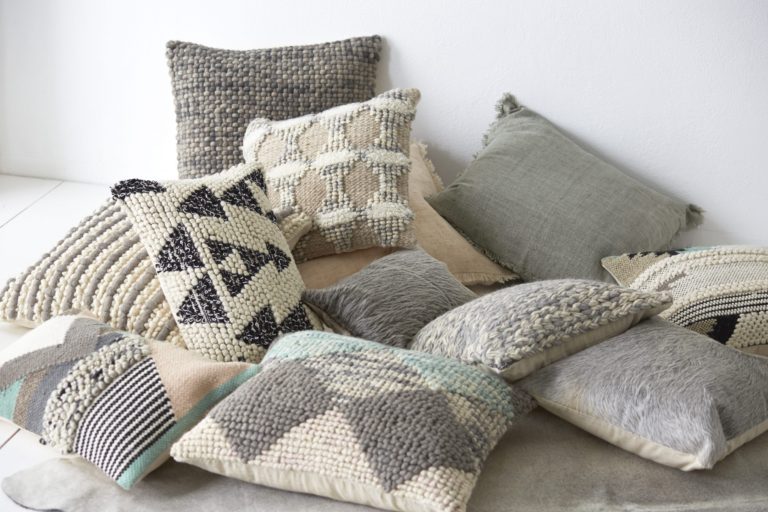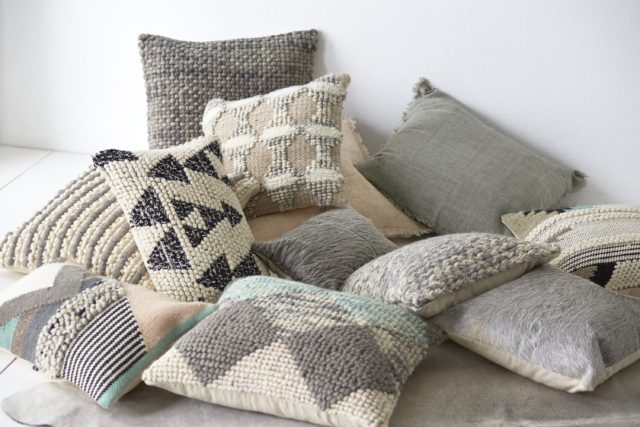 Of particular note are the elm tables that are crafted from reclaimed doors, the handmade wooden vases and the woven textiles. For a cushion freak like myself, that part of the range is particularly exciting – there is texture for days! "Our Braxton Side Table and Coffee Table tell compelling life stories. Each table top is crafted from elm wood that once belonged to a functional door, whilst the table legs are former structural beams. The fact that we have used reclaimed wood to build this furniture gives each piece unique nuances," says Maggie.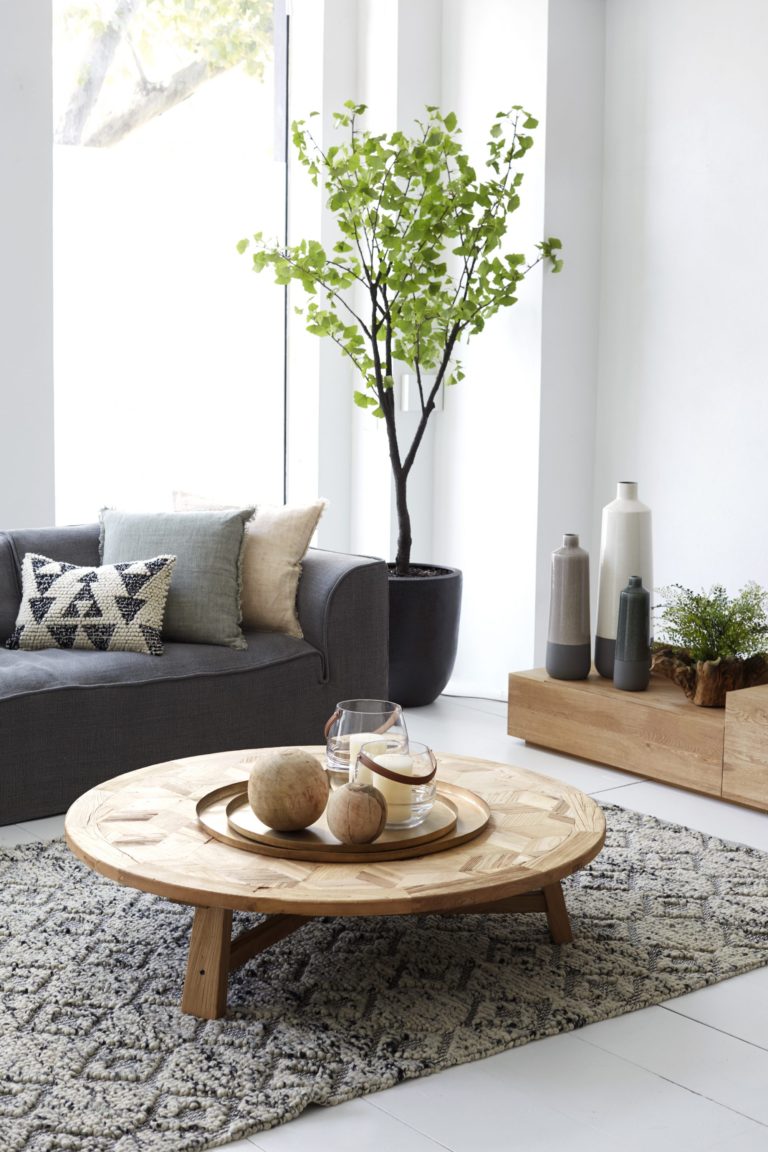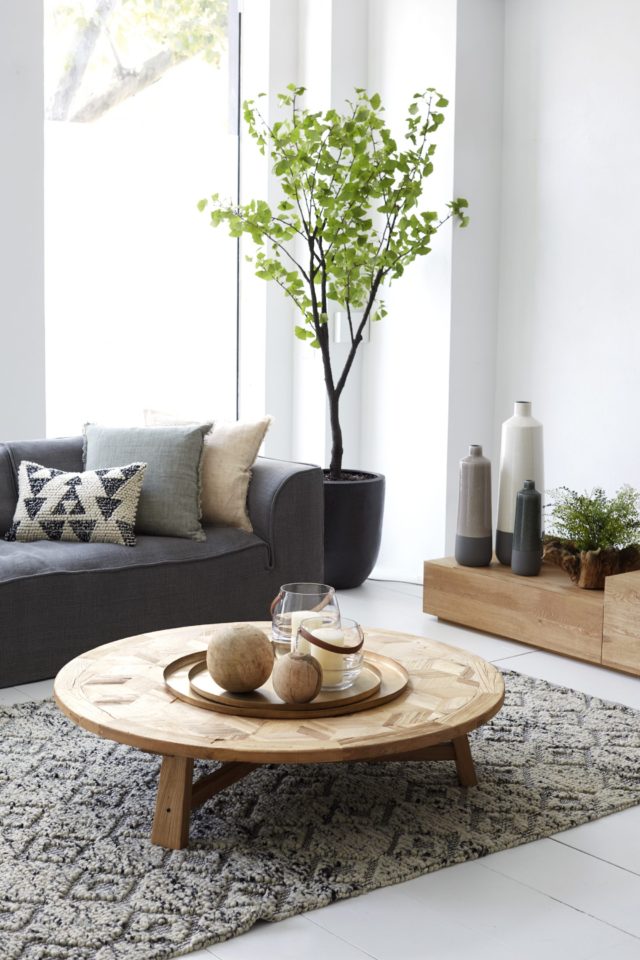 The range also features lots of oversized, statement-making pieces. "In developing the collection we also wanted to offer pieces of scale. Many pieces are oversized and this lets them make a grand statement in any setting, whilst also being highly functional for practical home living."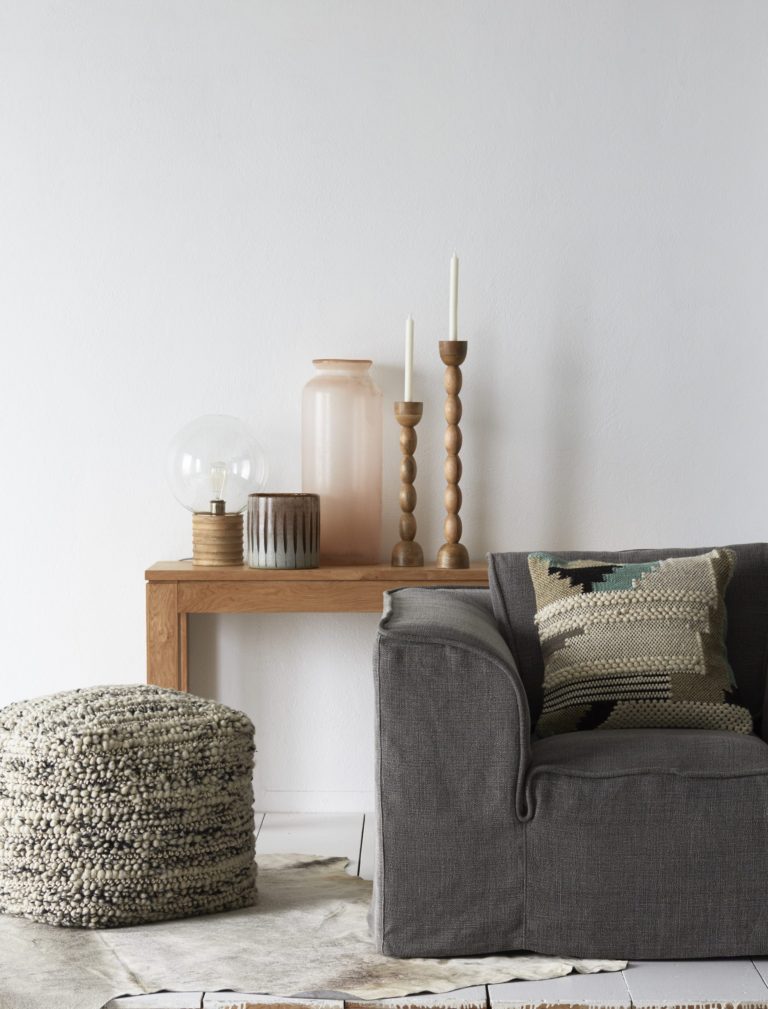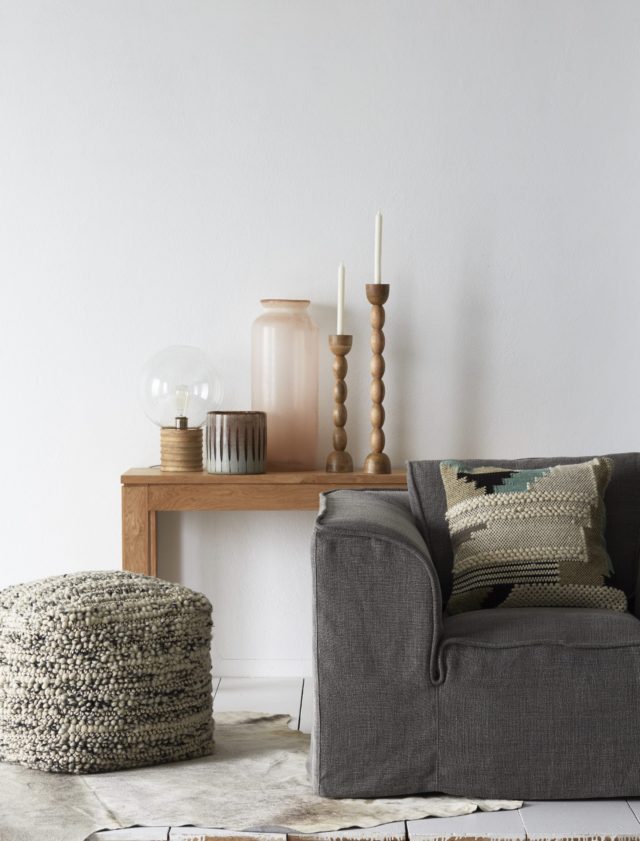 "I particularly love the hide range – including cushions, floor rug, pouf and chair. The exquisite natural texture and silver tones add brilliant luxury to a room. As these are natural products – each item is unique and will have an individual character of its own that comes through in patterning and colour," says Maggie.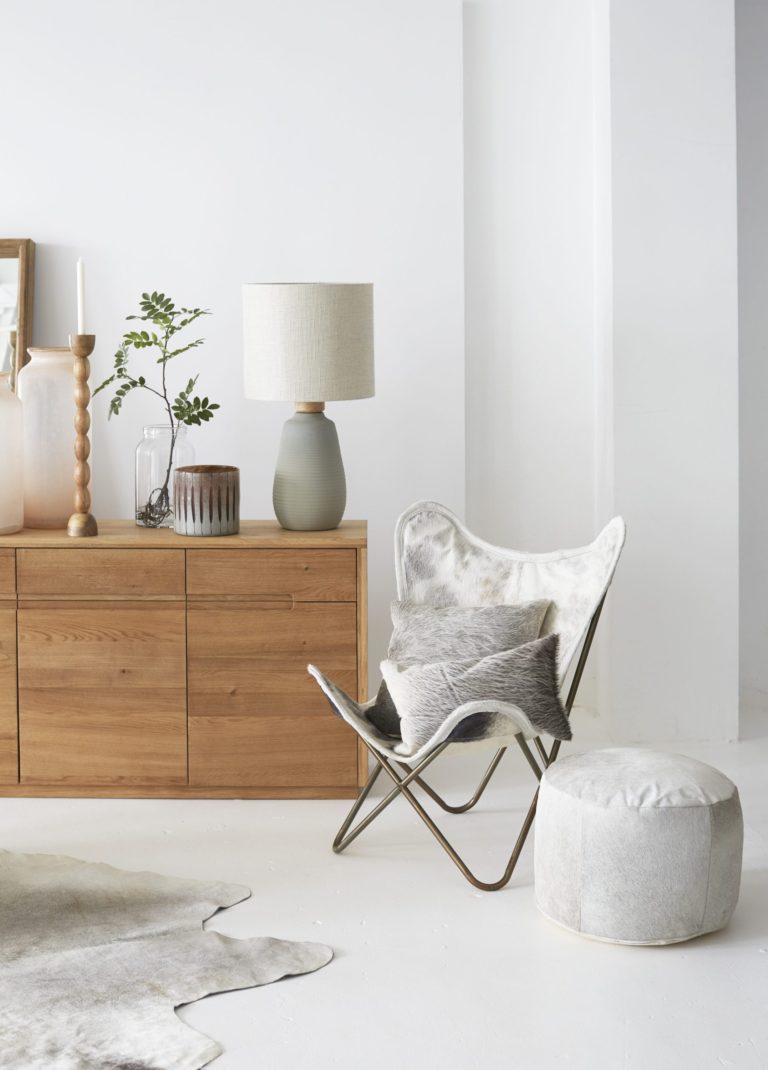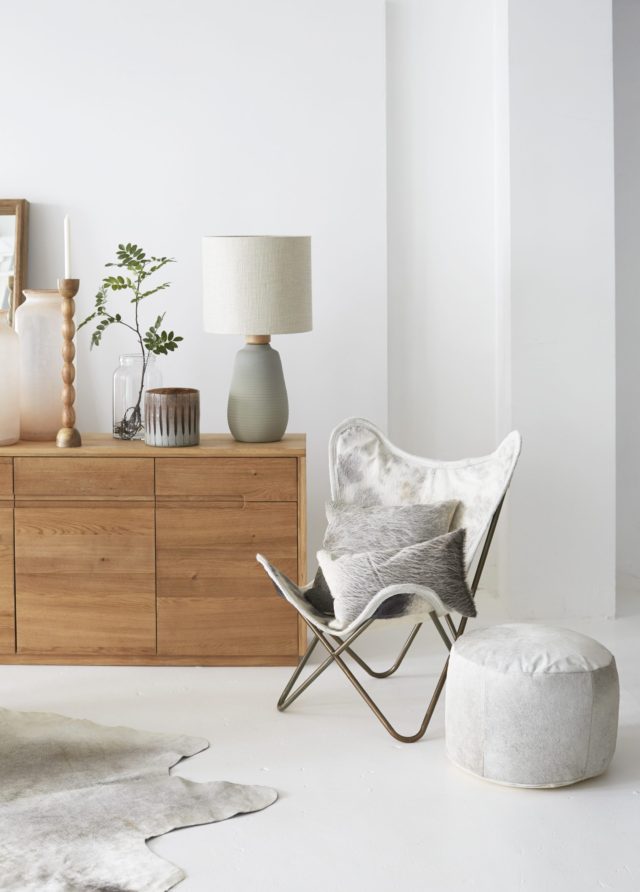 See here for more.