The latest group art release from The Interiors Assembly, 'Brighter Days' is a curated collection of original artworks inspired by the Australian summer. "My brief to the artists involved was to create bright and uplifting works with a touch of summer," says The Interiors Assembly founder Kelly Ferraro of the gorgeous range.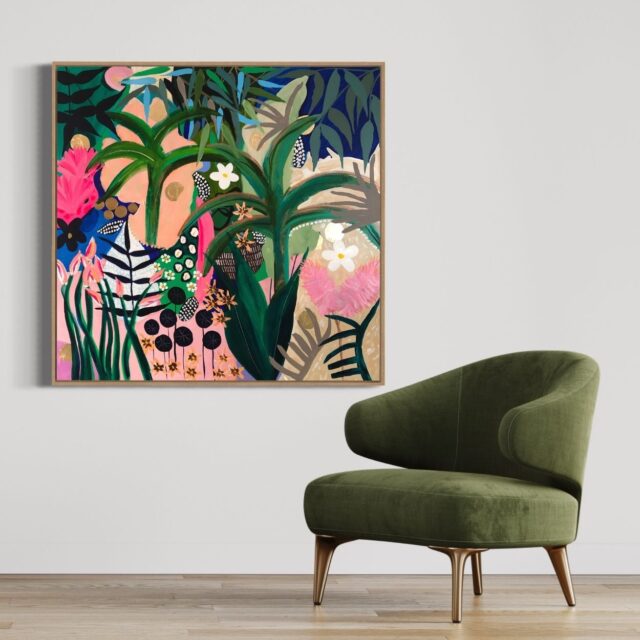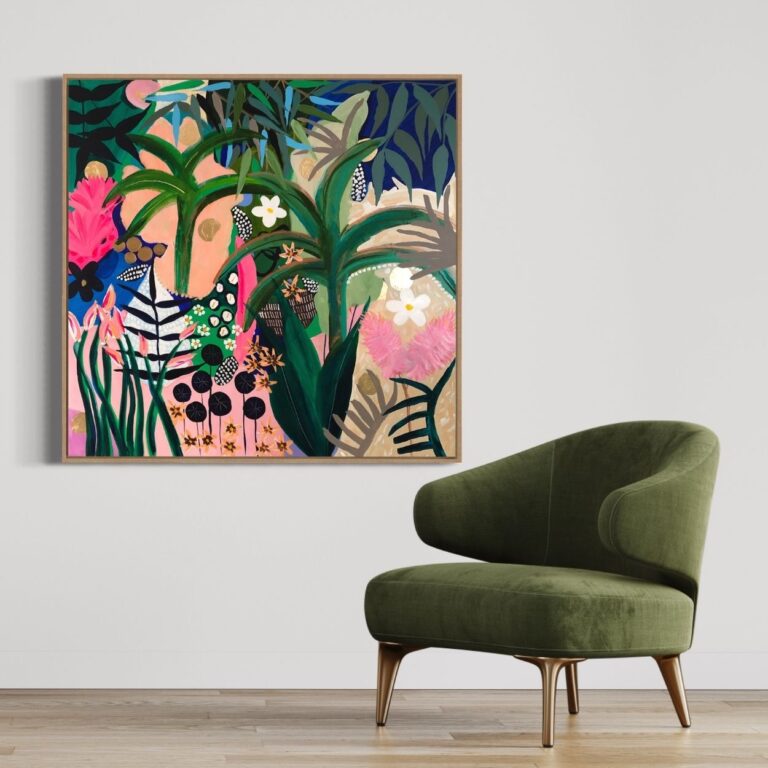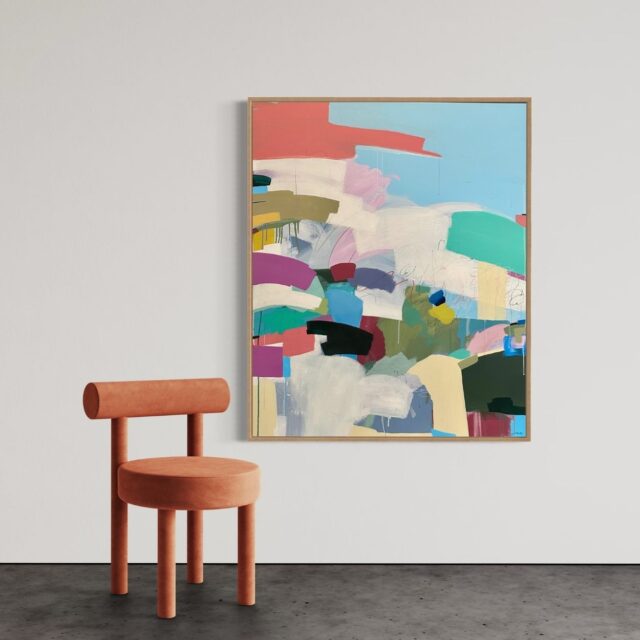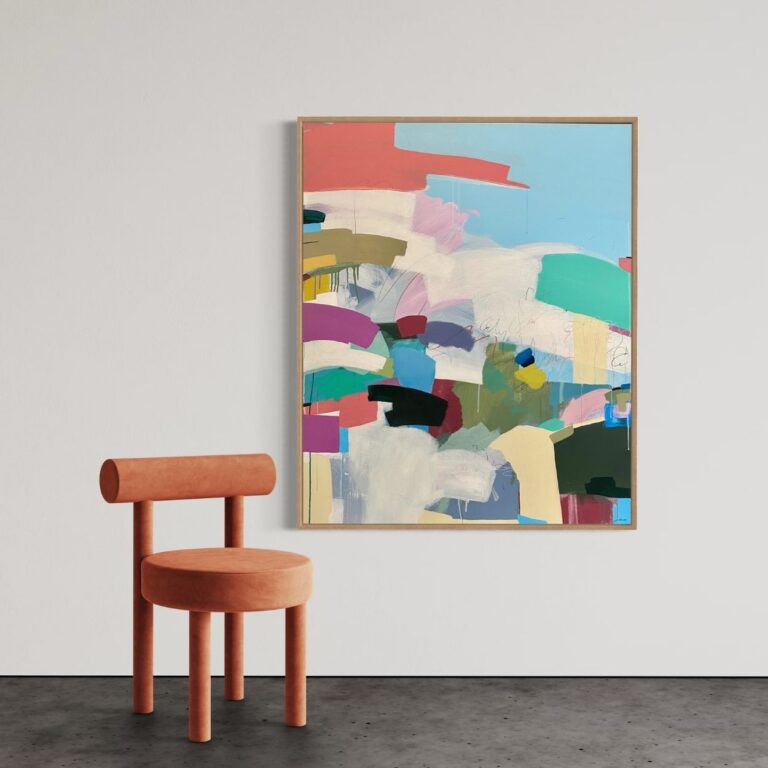 The collection of original works starts at $500 and they range in size from 33 centimetres to 1.5 metres – the large ones are perfect for lofty spaces while the small ones would work well as part of a gallery wall or solo on a shelf.
There are plenty of celebrated artists in the show including Joan Blond, Aliki Kapoor and Tim Freeman to name just a few. "What I love about the collection is that our artists have a different interpretation of what summer means to them, and you can see this through their works," says Kelly.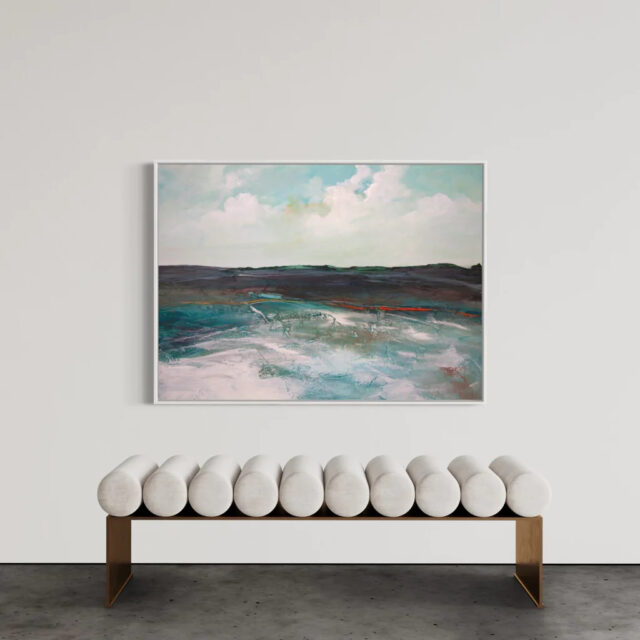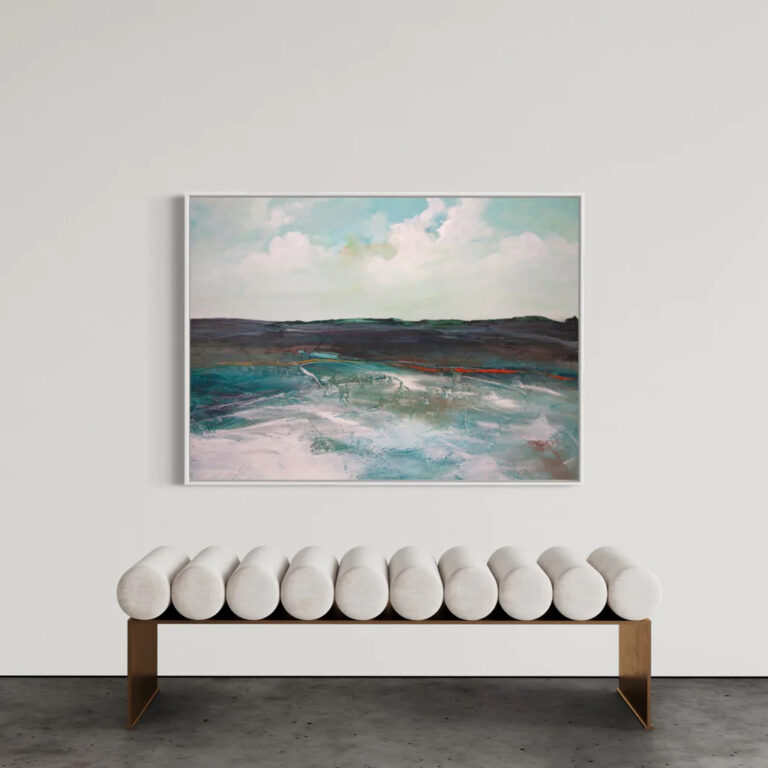 The ever-popular Joan Blond is exhibiting a variety of new abstract styles including 'Reflective Journey' which is a riot of green offset by gold leaf. Tim Freeman has created two beautiful 'hard lined' originals for the show, both of which are mid-sized. 'Main Beach Byron Bay' features the location's iconic lighthouse in the background.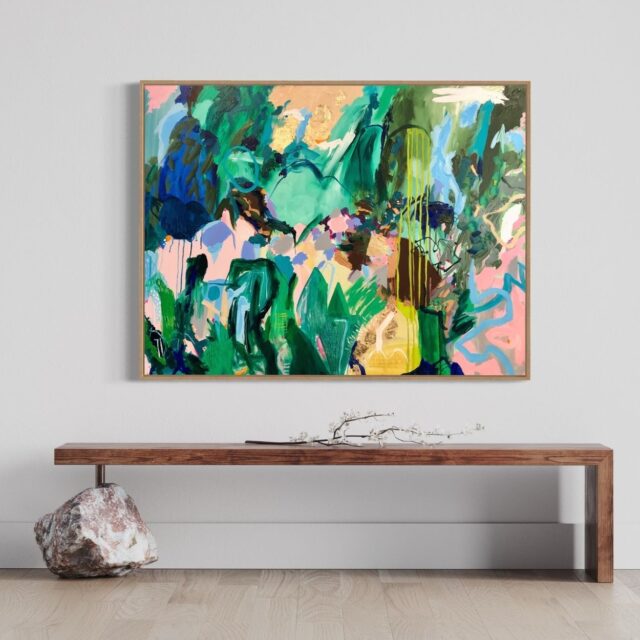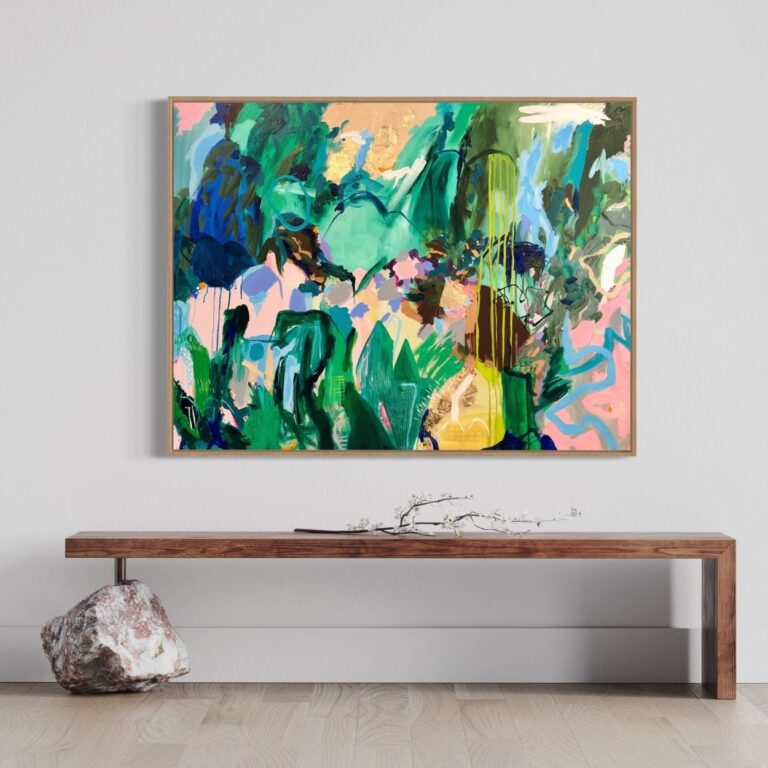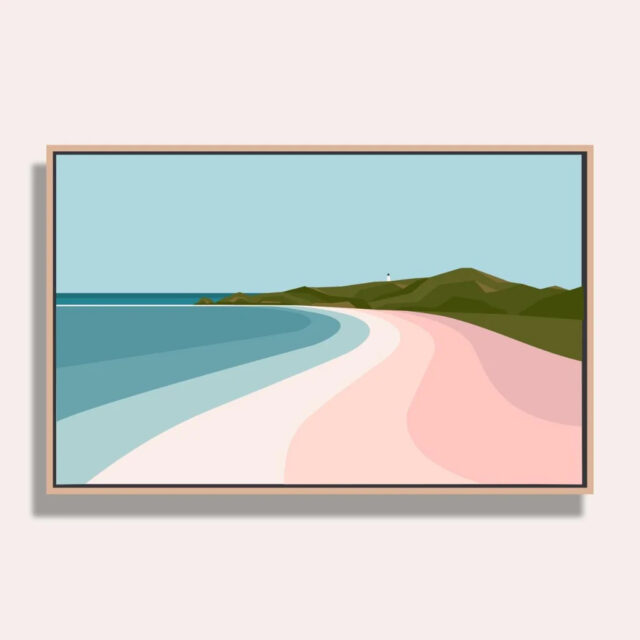 Aliki Kapoor's 'Bohemian Love,' at 155cm x 155cm, is the largest piece in the collection. A stunning, abstract floral piece, textured pink flowers add tactility to the work. There's some moodier pieces also including two gorgeous seascapes by Tania Chanter which are inspired by the deep tones of the ocean and the changing light throughout the day.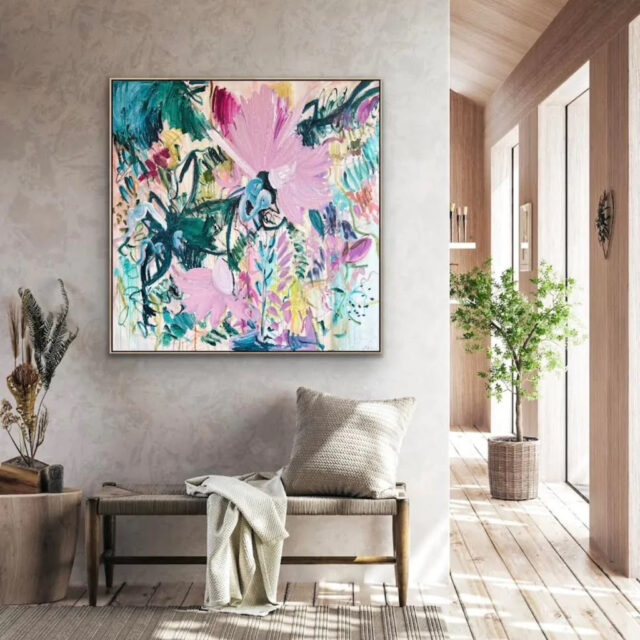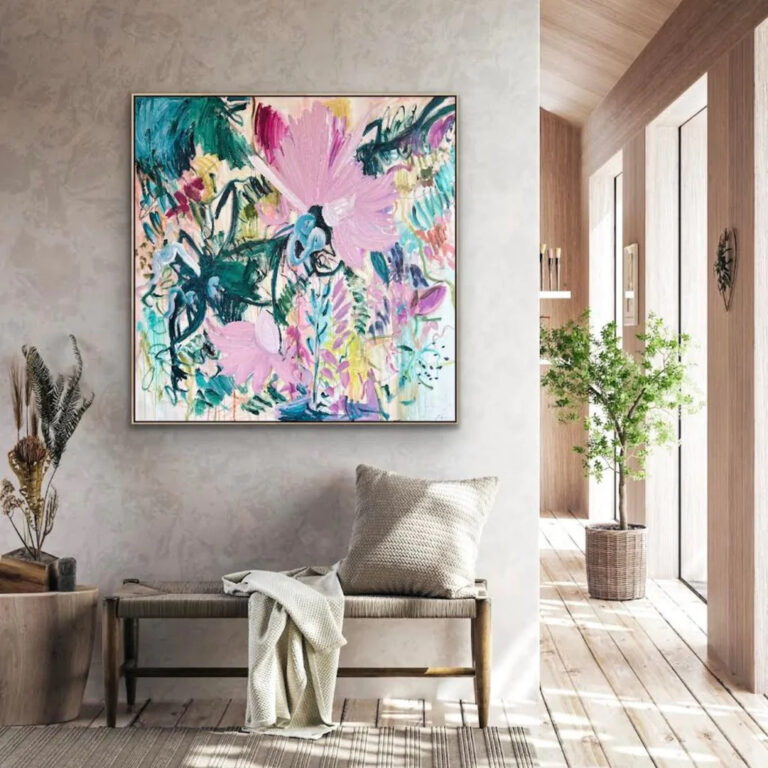 A new artist to The Interiors Assembly stable, Ros Gervay has created two beautiful floral mini works for this release including 'Together they Grow' which has some beautiful layering; some of its leaves almost look transparent.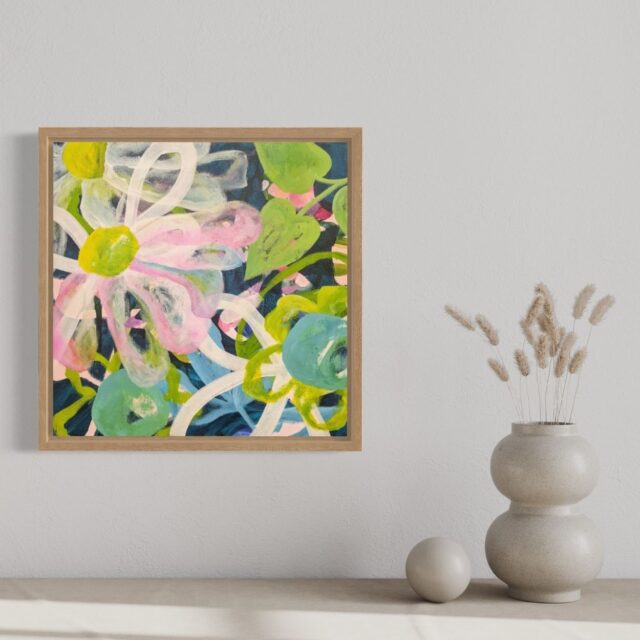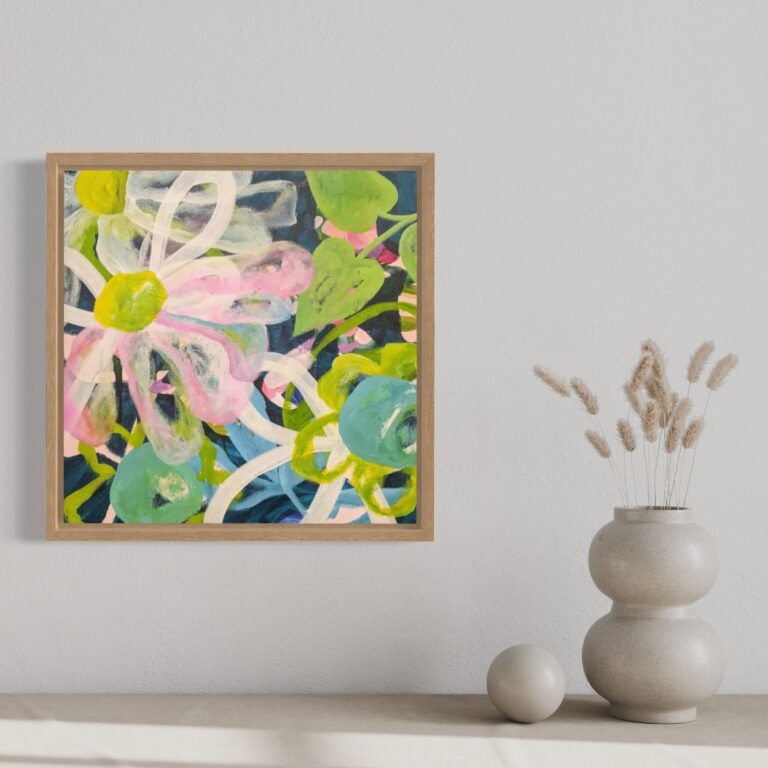 The exhibition is on now and will run until the end of January 2023 both online and at The Interiors Assembly's gallery which is located in Victoria's seaside Torquay. "We are looking forward to welcoming people to our space over the holiday period, where our coastline is busier than ever with those holidaying in our region and having fun!"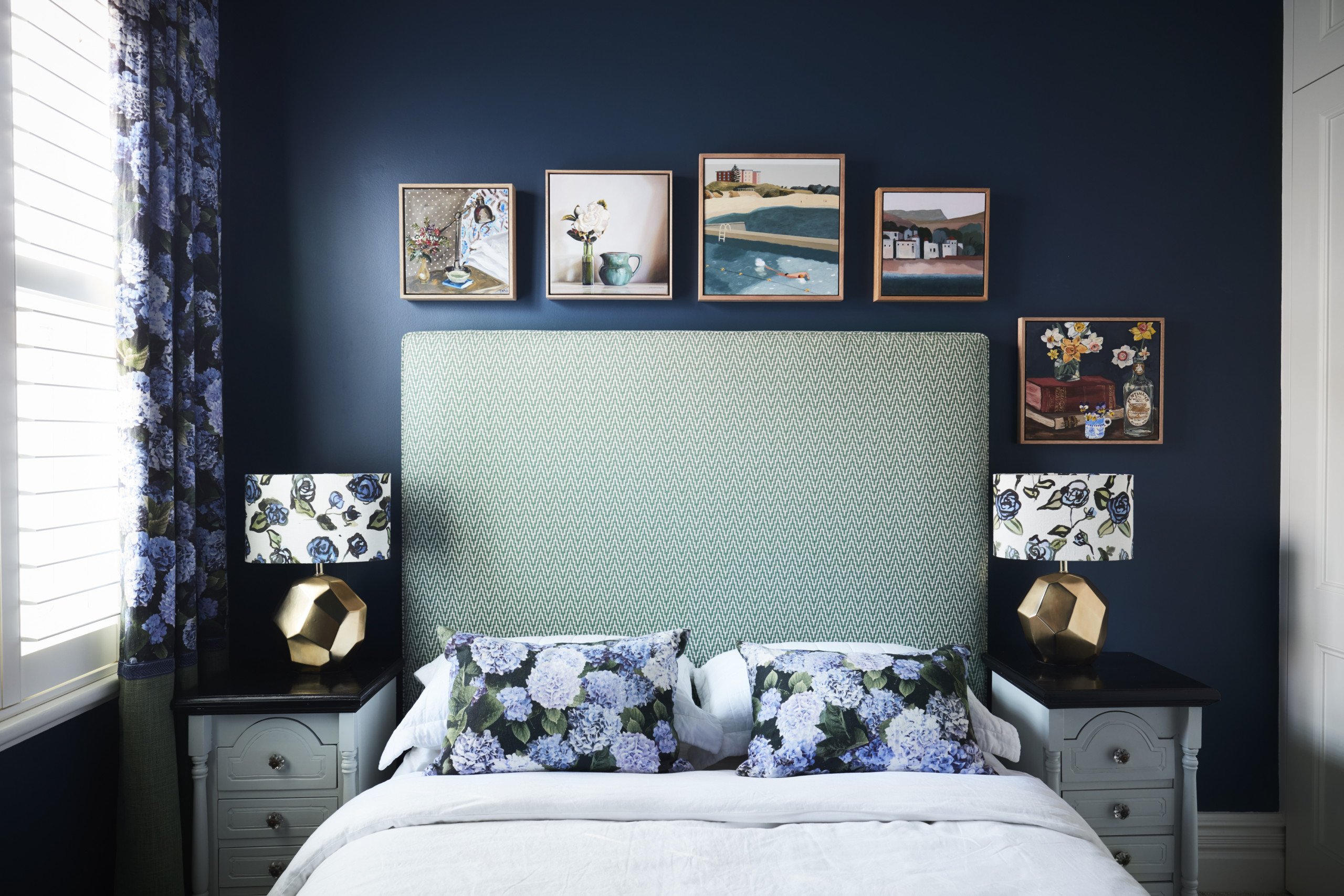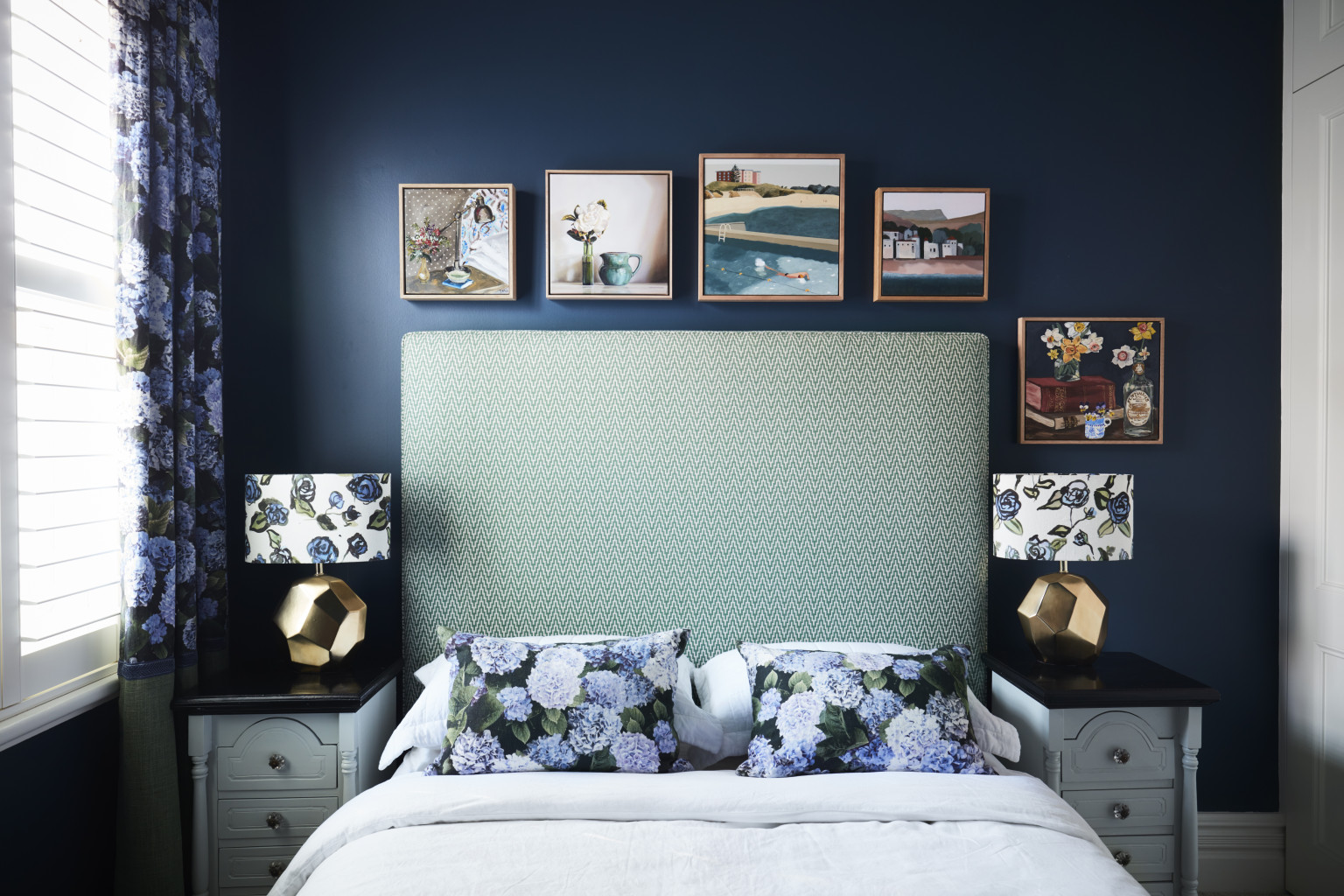 Art and colour star in cottage reno inspired by Kit Kemp
Shortlisted in the House & Garden Top 50 rooms award in the "Best Use of Art" category, this art-filled heritage…