"I wear many hats, banking by day and artist by night! My art career was more of a hobby to begin with – a creative outlet to throw some colours around for a bit of fun," says Xander Holliday who first picked up the brushes four years ago and is the newest addition to the esteemed Greenhouse Interiors artist stable.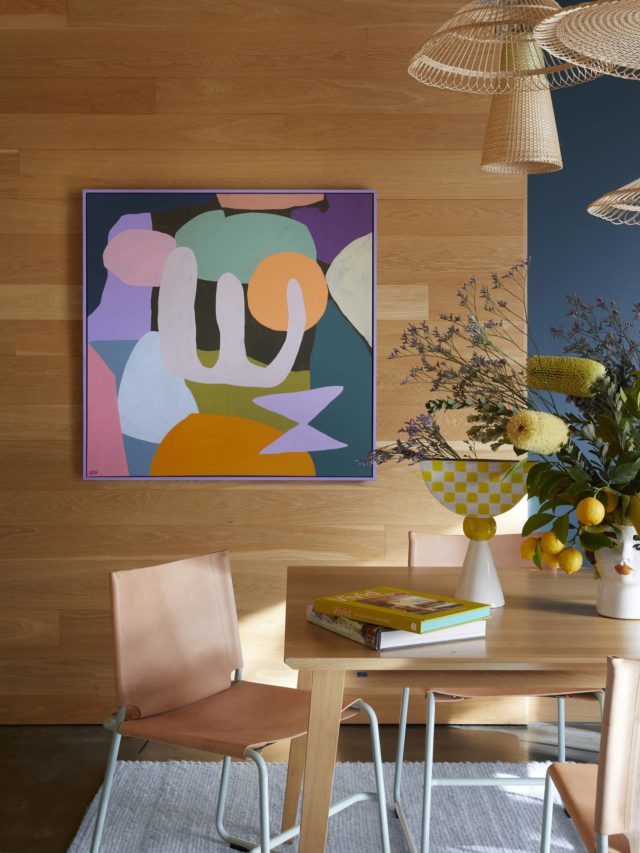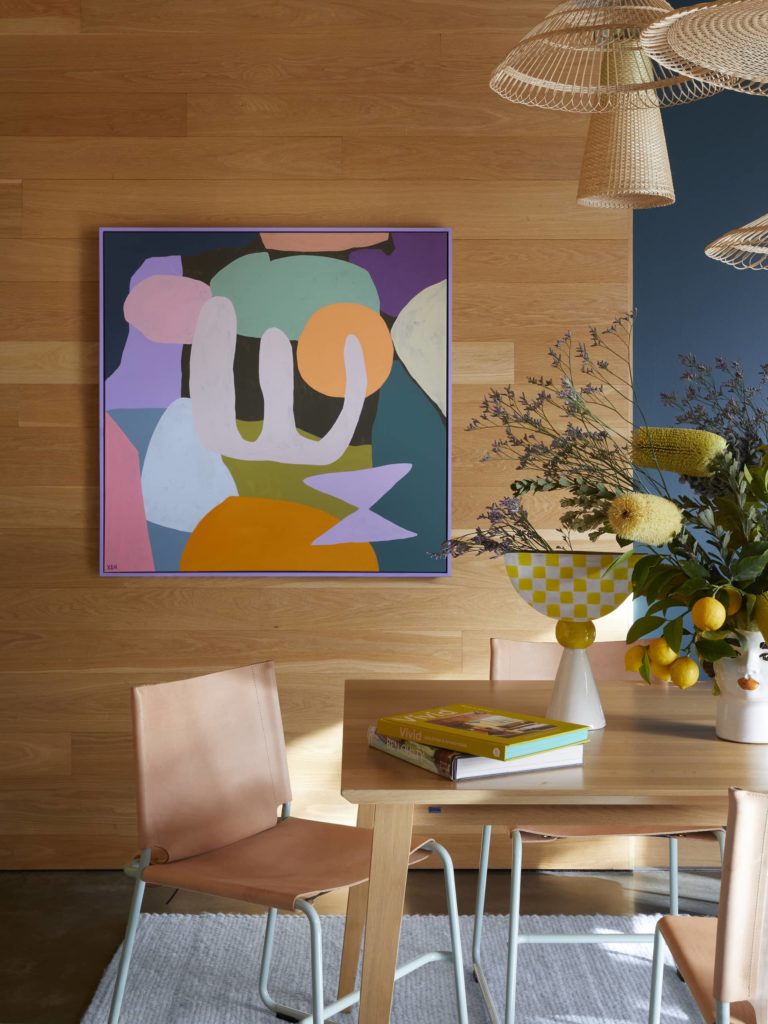 While Xander now works in banking, he previously worked in retail where he sold homewares and art, an experience that was the catalyst for giving an art career a go. "I literally had an 'I could do that' moment and then I did!" says Xander who lives in the Hunter Valley with his partner Shaun and works out of a home studio alongside his precious pair of mini dachshunds Gus and Abe.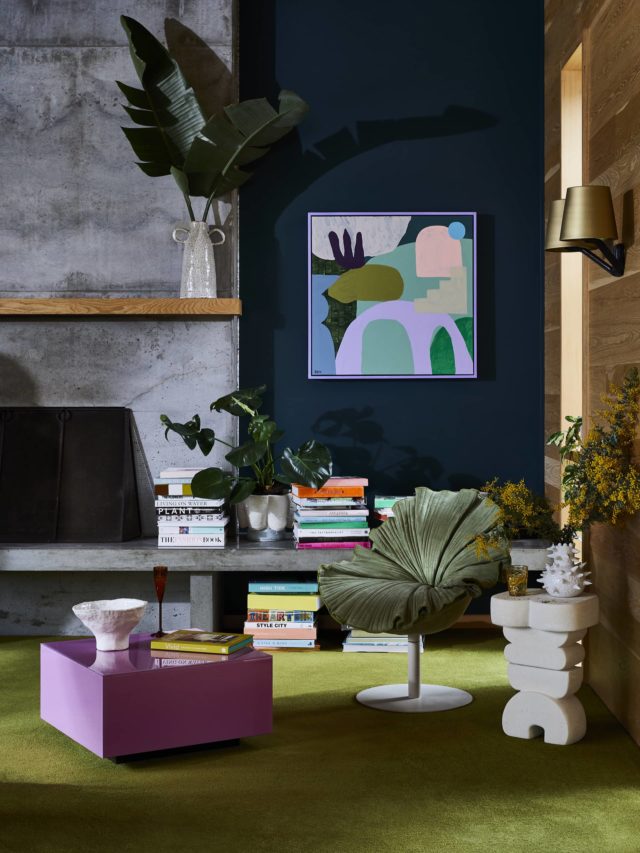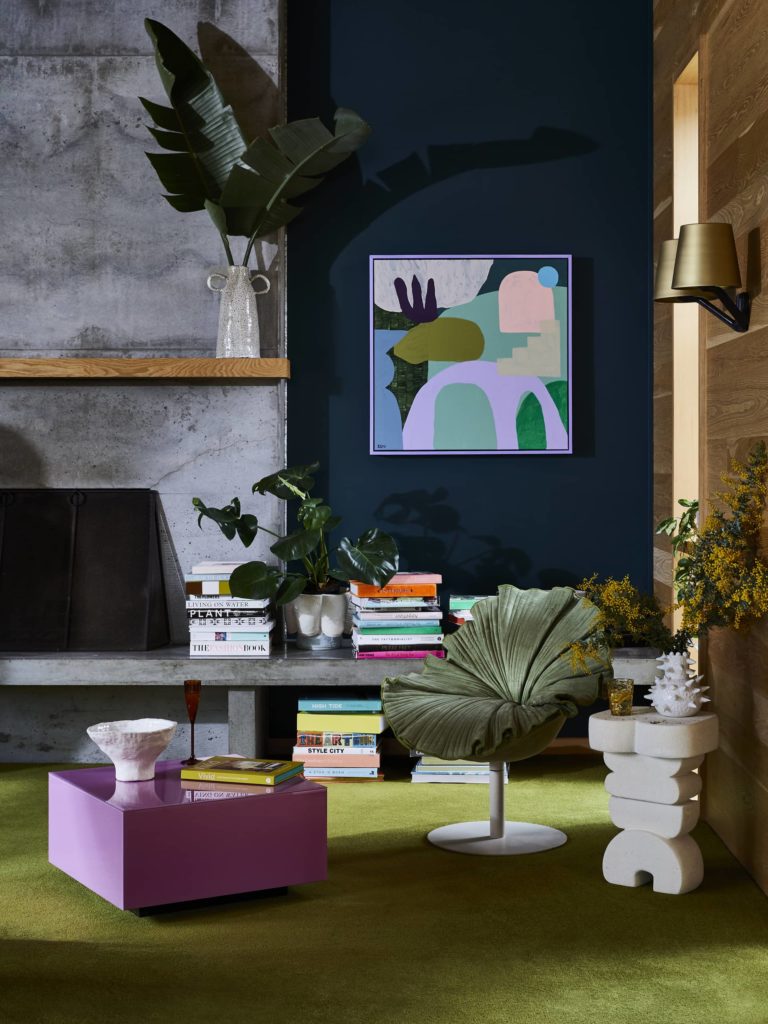 And what makes Xander's story even more interesting is that he is a self-confessed art school dropout. "I studied art after leaving school but struggled to see where it was heading," says Xander who studied fashion design and worked as a hairdresser before coming full circle back to art. He credits social media with furthering his art career by unlocking many fabulous opportunities that allowed him to build a stockist base and online store.
Before picking up a brush Xander began working digitally after teaching himself Adobe Photoshop and creating designs and illustrations with a stylus and iPad. "It was an easy way to manipulate shapes and play with colours," says Xander who based a lot of his early paintings on illustrations that he had created digitally – an approach that has had a strong impact on his aesthetic.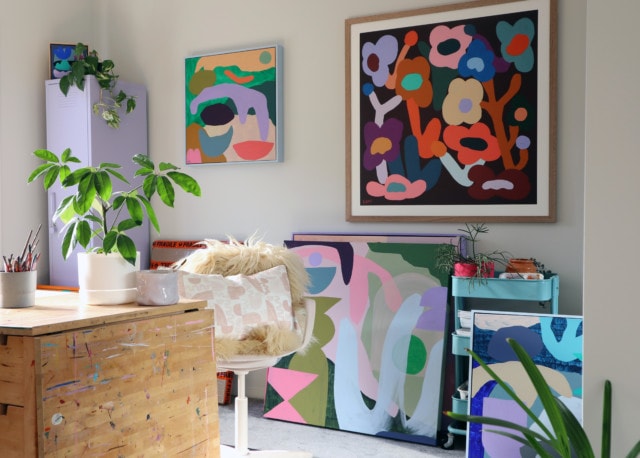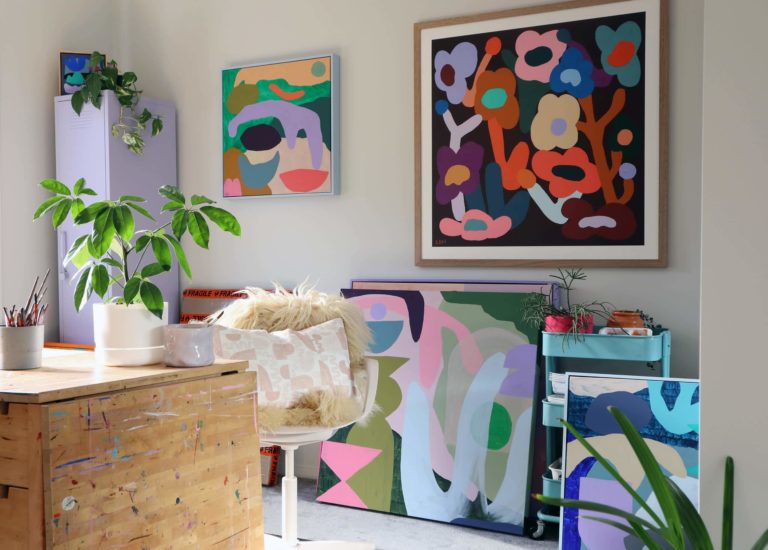 Colour filled, bold, graphic, and fun, Xander's work is a celebration of colour but he's mindful to ensure that it's accessible too. "I want people to be able to see my work hanging above their couch," says Xander who was rather chuffed when interior stylist Jono Fleming decided to do that very thing after purchasing a piece with a cobalt blue frame recently.
"That piece that was feeling unresolved, so I painted the frame cobalt blue to extend the work beyond the canvas. The piece now hangs in Jono Fleming's living room which was enough validation for me to keep going!"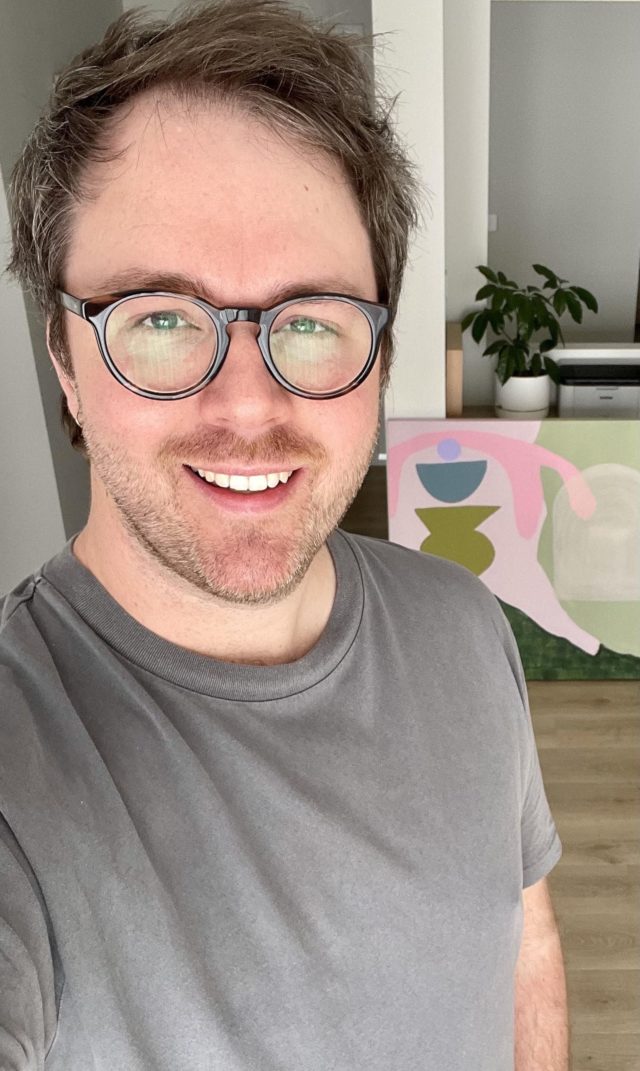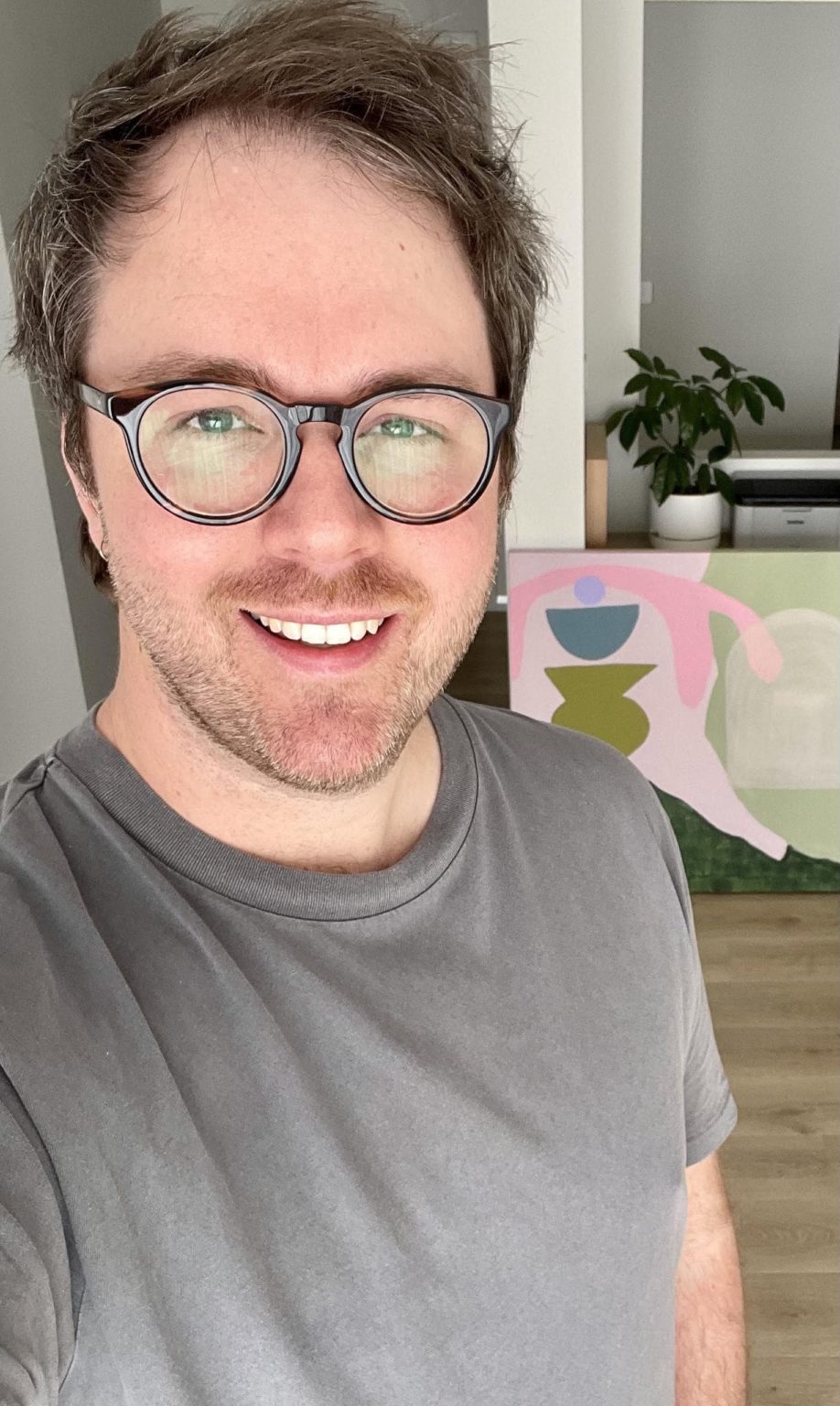 Photography by Armelle Habib | Styling by Julia Green and Aisha Chaudhry for Greenhouse Interiors, assisted by Linda Hutchinson and Jillian Nielsen