I was delighted to be asked to write a trend report for Luxury Home Design, which is out today. I picked metallics, and by that I mean accessories and furniture in gold, silver, copper and bronze tones.
Let's face it, silver and gold will never go out of fashion, but copper (or rose gold) hues seem to be making a bit of a comeback. Yesterday I featured those gorgeous gold and silver objets from Mr Pinchy & Co and I'm currently lusting after the brass, stainless steel and copper homewares from Georg Jensen's Ilse collection (yes, it is my birthday on Sunday!).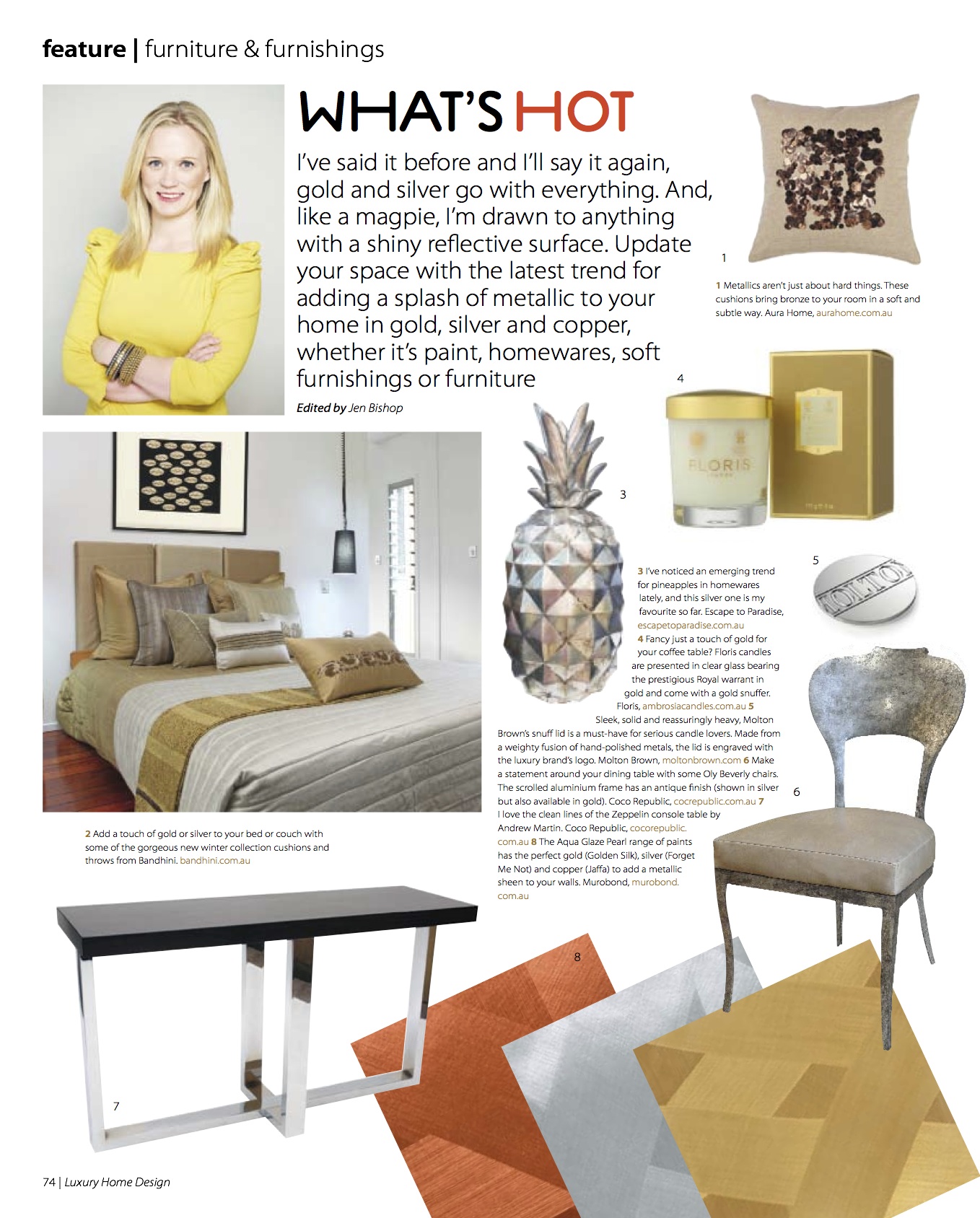 I truly love some of the things I picked for the spread. The Escape to Paradise pineapple has been on my wish list for far too long now, I have the gold Freedom spaghetti table (gifted) beside my couch at home, as well as the silver version of that Table Tonic Moroccan pouffe. I know the lovely stylist Jane Frosh who makes those cool studded skulls and, budget permitting, I'd take one of those Autoban pumpkin tables from Spence & Lyda home with me in a microsecond! And aren't those Jonathan Adler banana vases a bit of fun?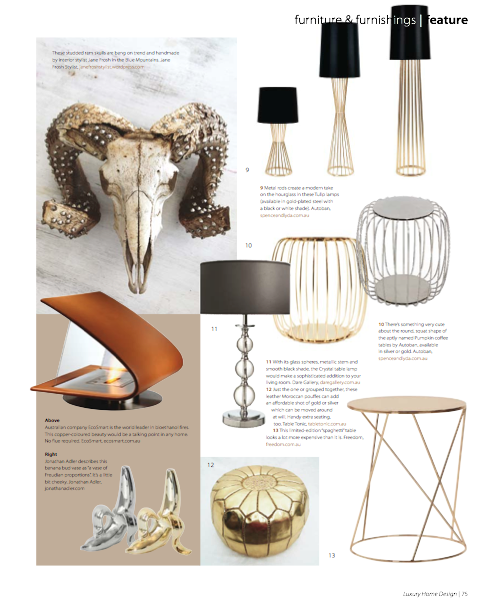 Why not think about adding a little luxe to one of your rooms with a spot of gold or silver? Look how award-winning interior designer Greg Natale does it with gold below.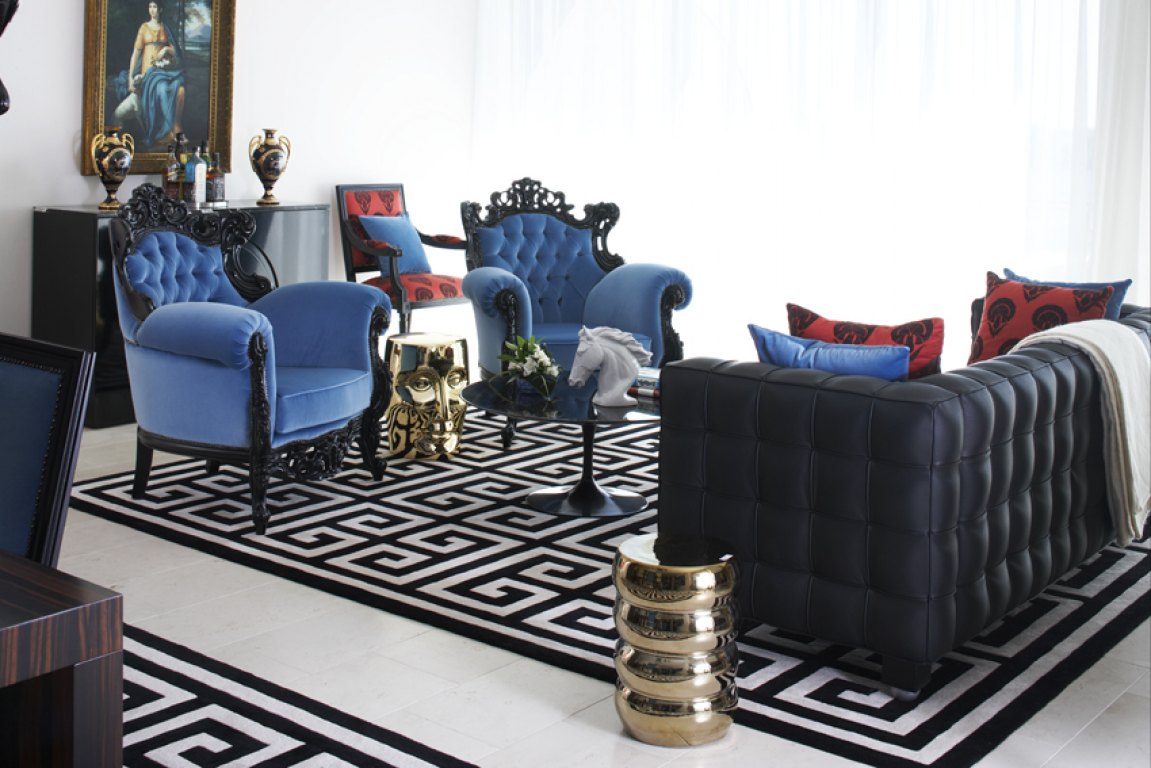 My name's even on the cover (as is Jade Jagger's latest design conquest)! That's pretty cool.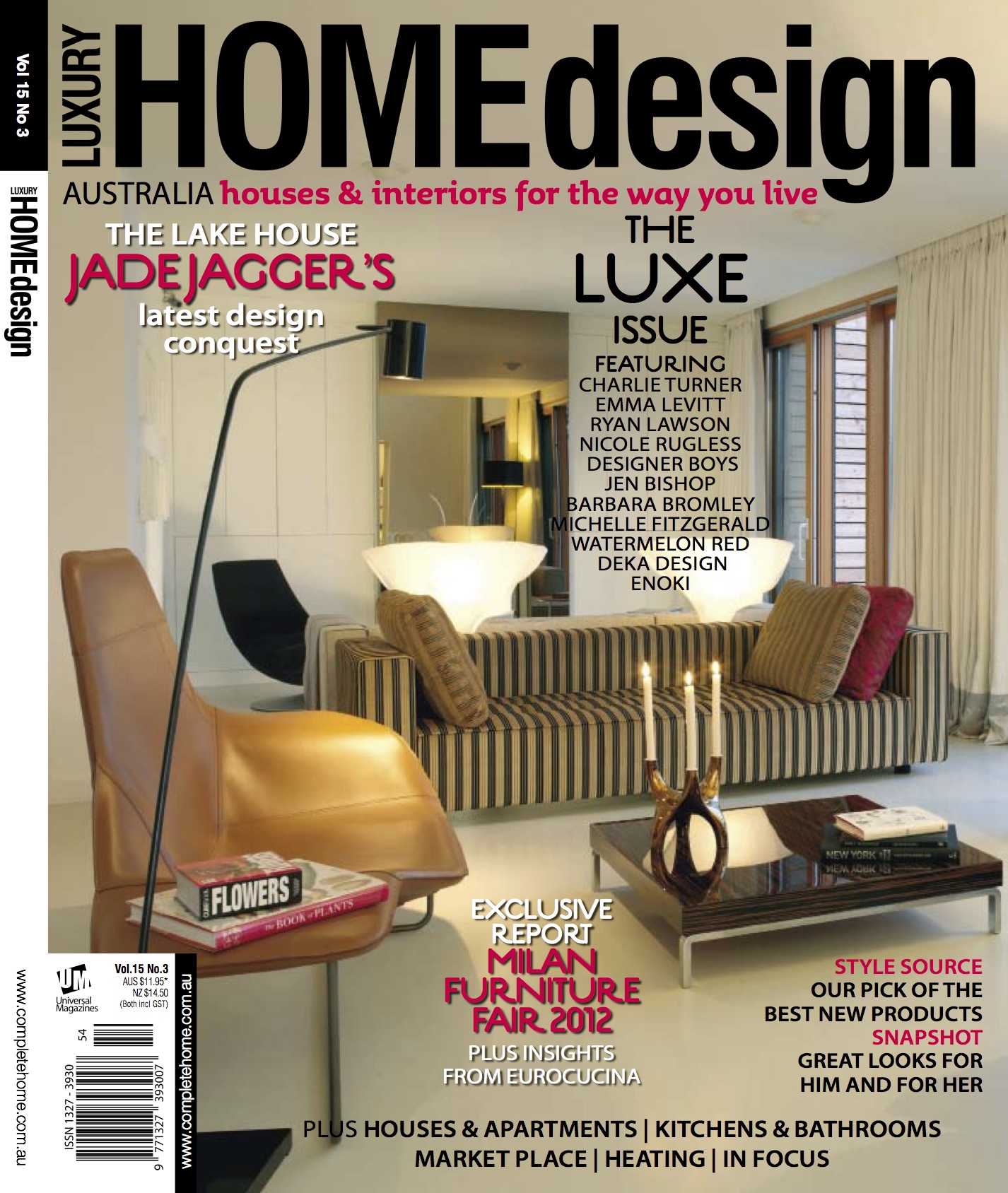 Pick up your copy at your local news agency. Thanks to editor Kate St James for letting me share my top picks with her readers.