Design-led developer and builder Lowe Living has unveiled the final interiors release of its in-demand Sera project in Brighton, which has been exclusively designed by Australian media personality and TV presenter, Bec Judd.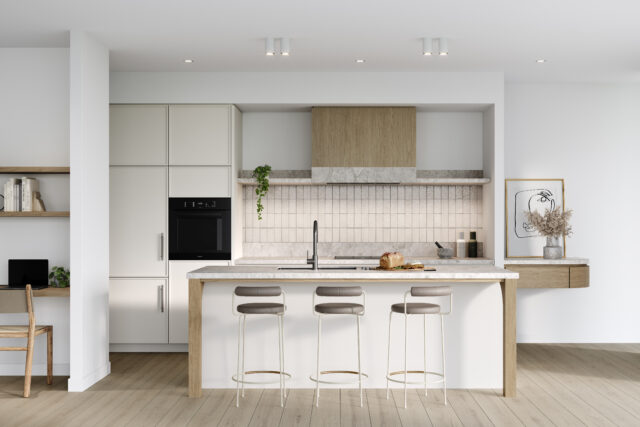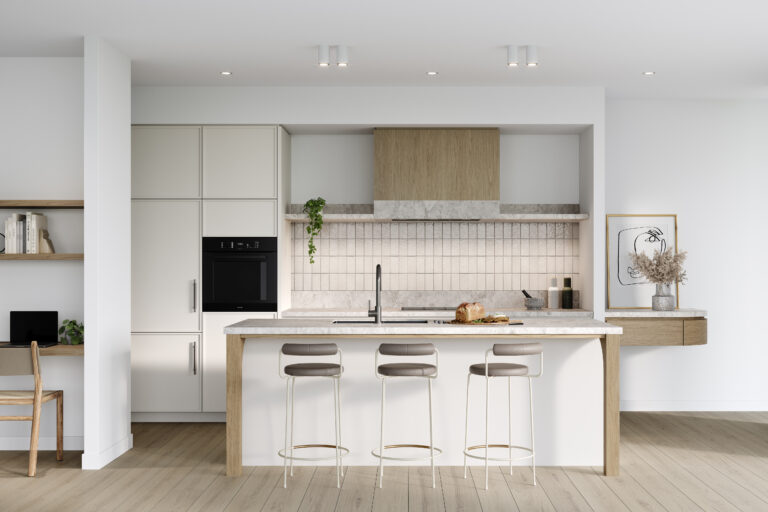 Located on the corner of Pine and Hampton Streets in Brighton, Sera is the first of two Bayside-based Lowe Living projects that Bec will collaborate on over the coming months, bringing her unique style and eye for interior design to what will be her first multi-residential interiors project, after completing a string of successful high-end residential home renovations in recent years.
Bec has selected a timeless Tundra natural stone that hails from Turkey as the feature throughout the interiors, accompanied by soft timber detailing and in-built feature joinery, such as the custom profiled doors in a premium 2pac finish. Curved timber lines intersect with the sharp mitred stone edges to create the perfect balance of crisp, clean lines, and curvilinear forms.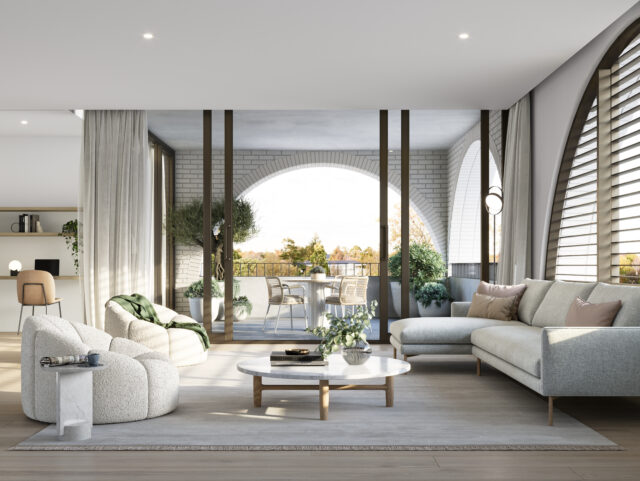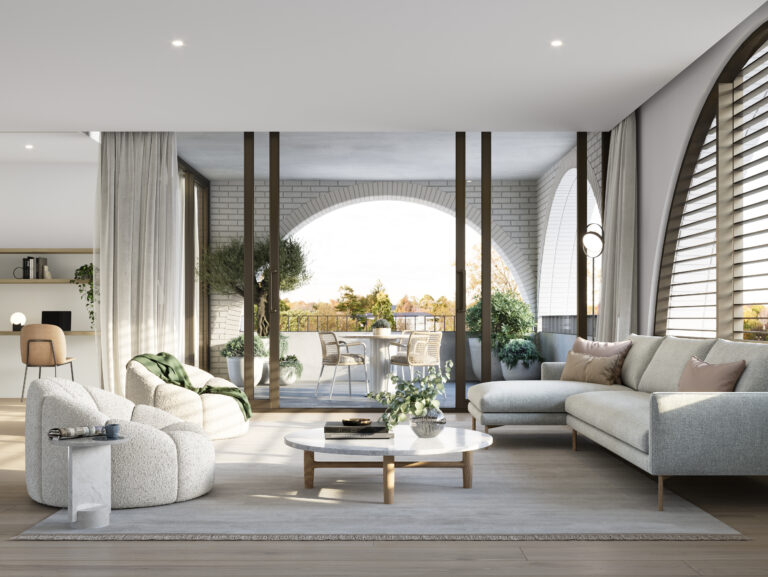 "I wanted to connect the striking external façade to the interior design to really give a sense of holistic design. The exterior arched detail is subtly repeated internally with the use of a curved leg on the kitchen island, curved joinery elements, a feature arch-like stone handle on the tv joinery and a gorgeous dome shaped wall light," said Bec.
"Warm, neutral tones with a complementary mix of stones, timbers and tiles really elevate the spaces to feel luxe yet welcoming, sophisticated but unpretentious. The soft tonal palette gives the interiors a relaxed, calming ambience. I really wanted to design interiors that were warm, inviting, textural and of a sophisticated yet relaxed vibe."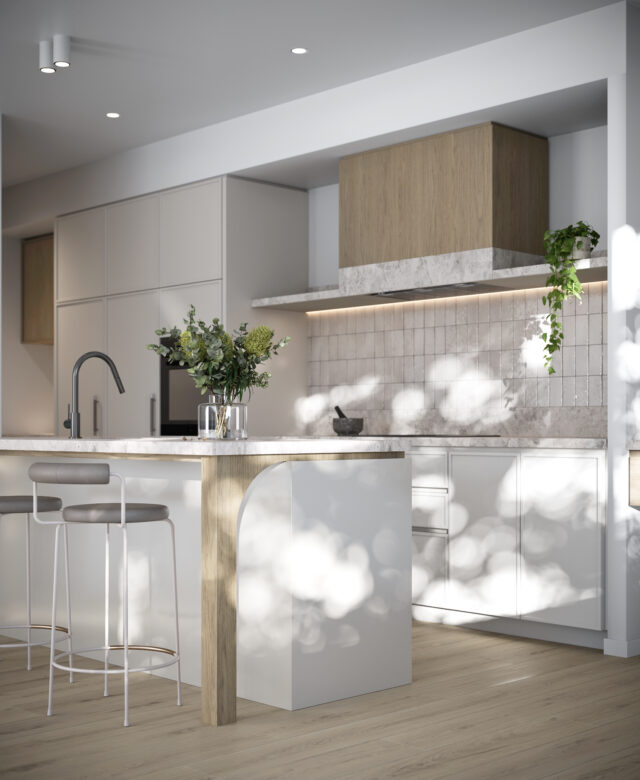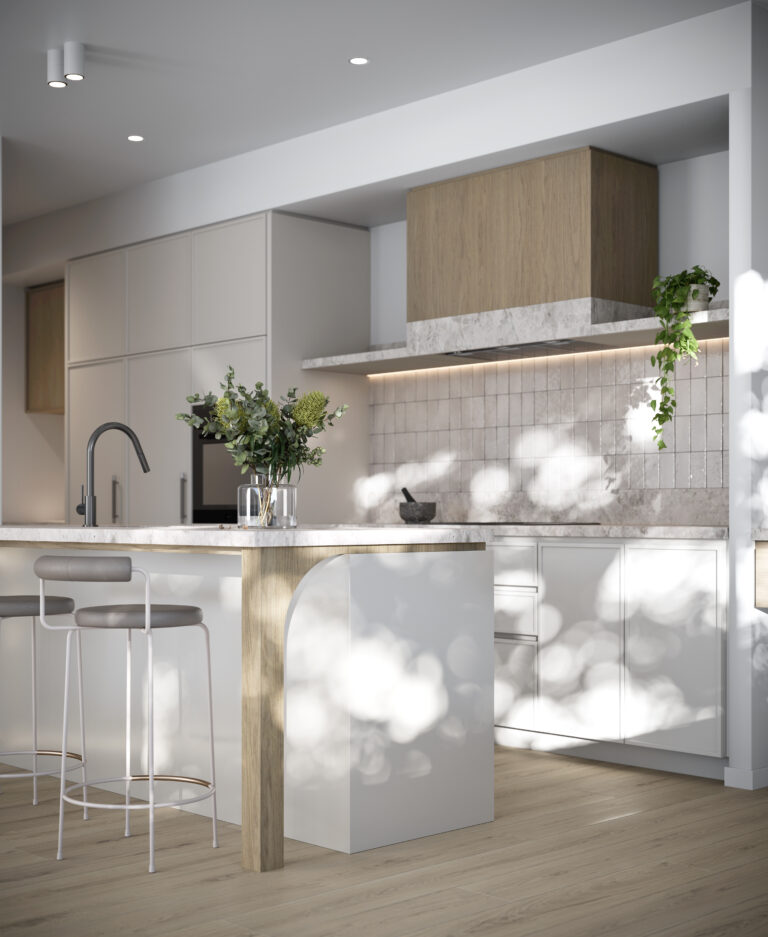 Bec's top five trends from her Sera design collaboration are:
Curves: " The striking façade of Sera lends itself to mirroring this iconic curve internally, seen through the arched kitchen island leg, dome wall sconces and bespoke curved joinery that provide a seamless transition from outside in."
Warmth: "Inviting tones of warm greys and beige provide a luxurious yet welcoming palette, while also creating a spacious ambience throughout the project."
Texture: "Layering timber, natural stone, wool and gloss tiles provides ample textural interest and accentuates exceptional luxury in every finish."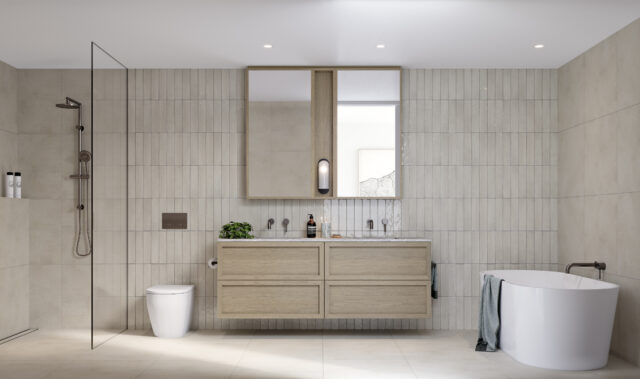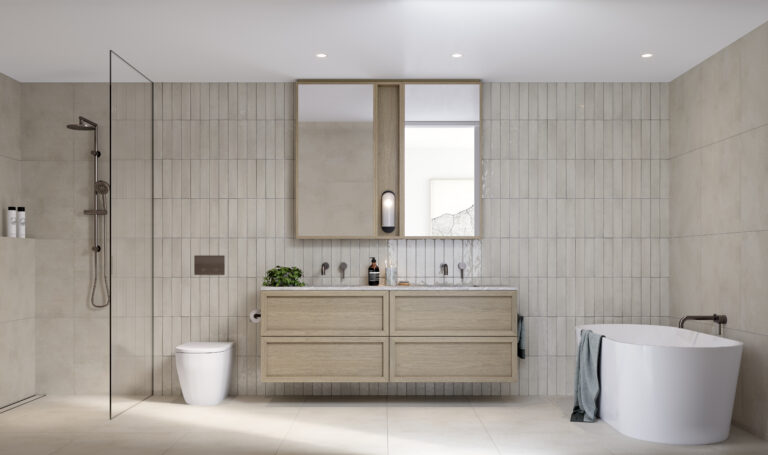 Integration: "A key element in all my designs is to ensure appliances are seamlessly integrated into joinery to allow for hidden functionality. There is nothing more distracting than appliance cords and boxes detracting from beautiful interiors."
Profile: "I love playing with gorgeous joinery profiles, and the modern Shaker profile in the main ensuite and kitchen at Sera is a key focal point, elevating the luxury and functionality of the space. The contemporary yet classic profile is slim in its design and is the cherry on top for the gorgeous joinery throughout the project."
The final Sera collection, designed by Bec Judd, features a limited number of two and three-bedroom residences starting from $1,295,000.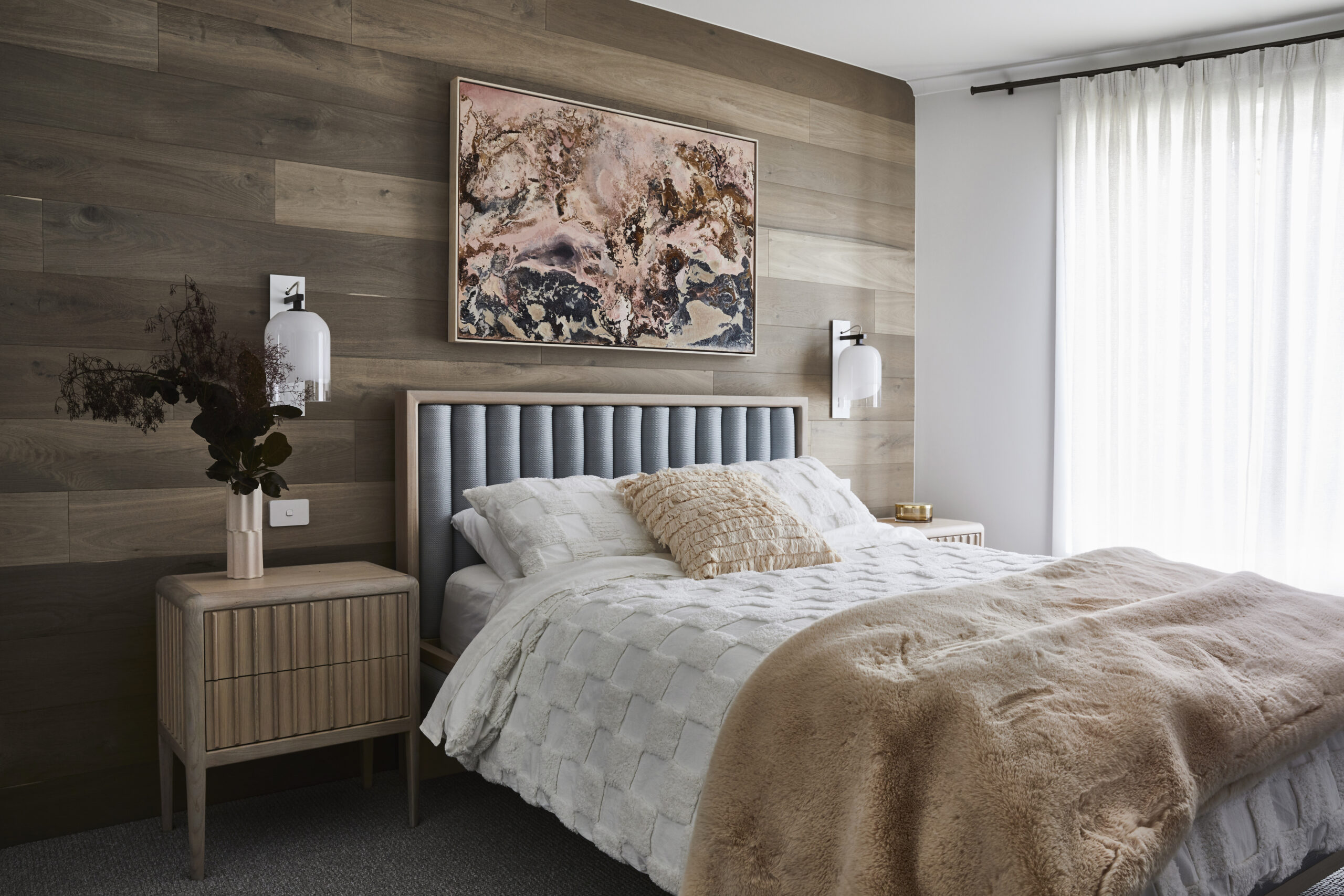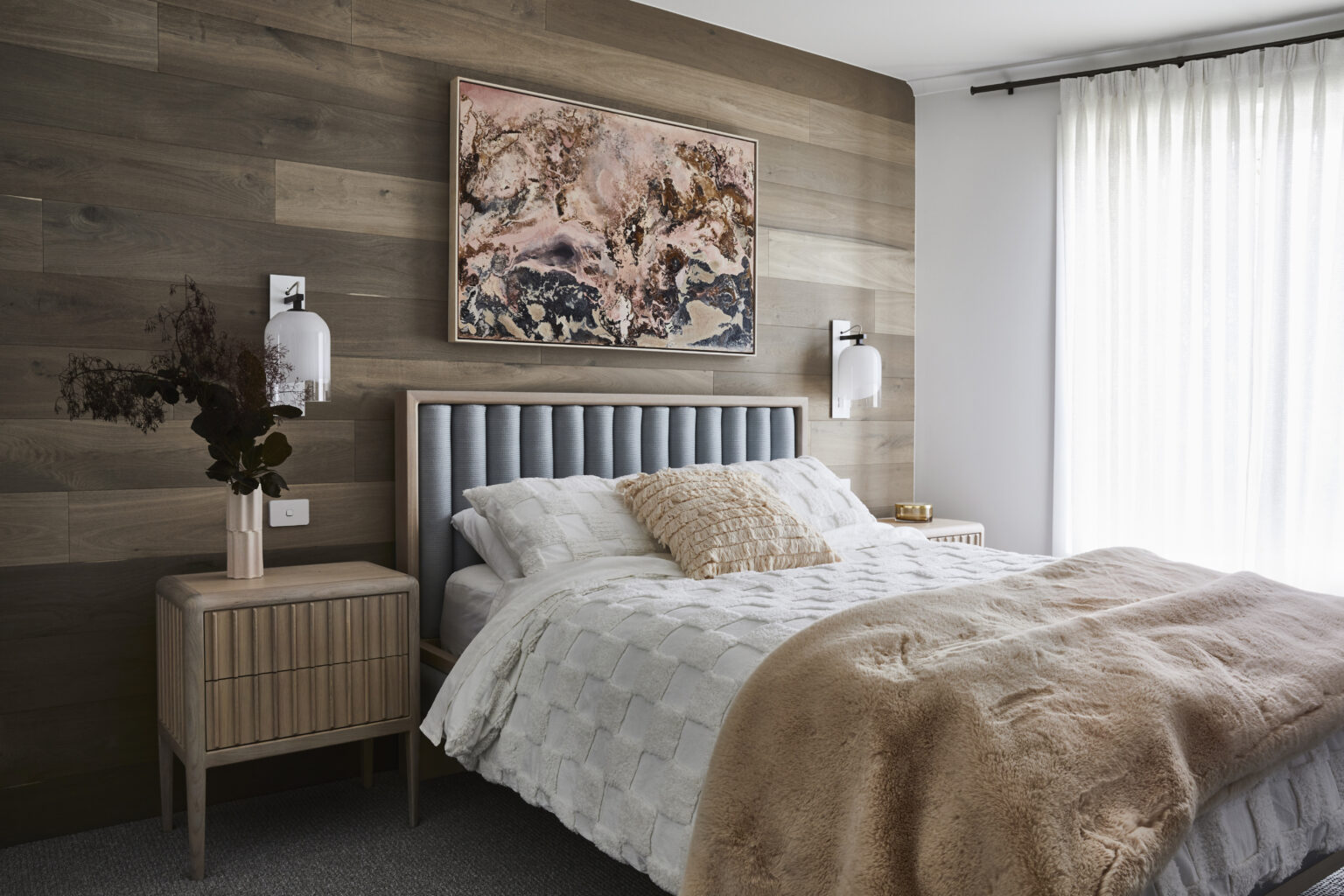 Bec Judd's home has chalet chic vibes: get the look
In the cooler months, there's nothing like cosying up in a winter retreat set amongst nature. It's hard to imagine anything better than…