Sponsored by Australian Gas Networks
Building or renovating a home is fraught with multiple decisions and competing priorities. But TV interior designer and new home building specialist James Treble, says there are certain things it's worth getting right from the outset, even when you think you can't afford it.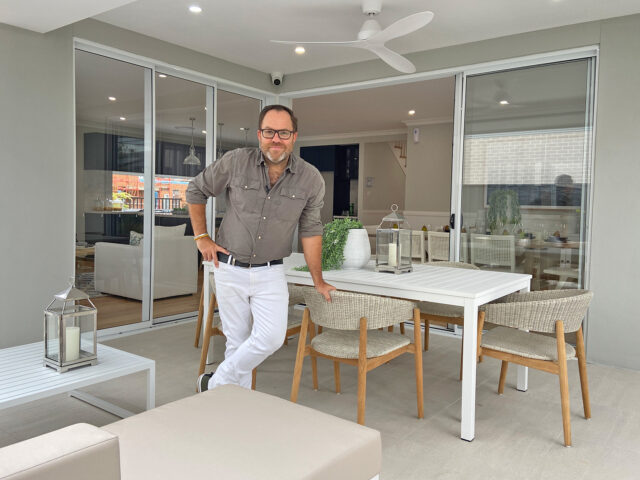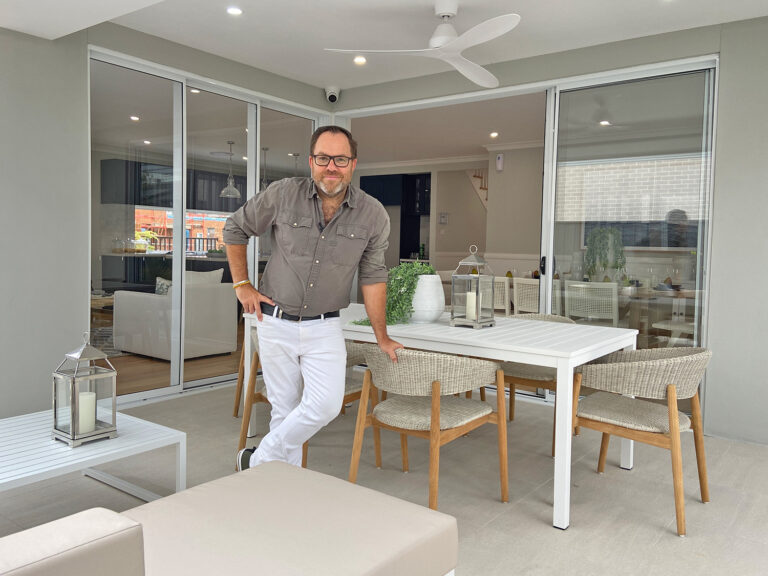 While some decisions simply can't be altered later, there are also clever things you can do to futurepoof your house, even if you don't plan on finishing the job for several years. Read on to see what we mean!
When it comes to your electrical and lighting plans, James humbly considers himself a pro, often being told electricians have copied his because they're that good! As well as working as an interior designer on TV shows like Open Homes Australia and Renovate or Rebuild and for private clients, the bulk of James' work these days is for new home builders' clients.
"I create what I call an electrical rough-in for all my clients," says James, who uses proposed furniture placement as the biggest guide. "I try to help them walk through the floorplan, which can be hard for people who can't visualise things well, thinking about things like where the Christmas tree will go and if there's a powerpoint there! The aim is to avoid the use of extension leads.
"Is there a powerpoint for the lamp on the console table in your entry? Is there one in an upstairs hallway for vacuuming upstairs and the stairs? In terms of powerpoints, you can't have too many. My dad was a sparky and we had them everywhere growing up!"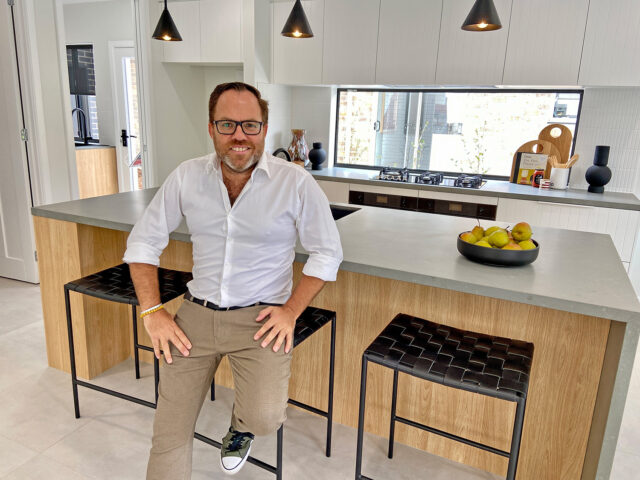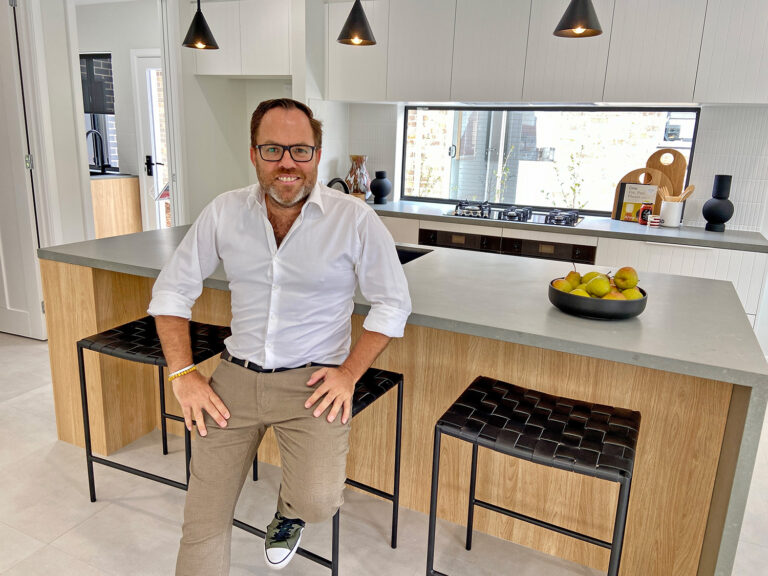 James adds: "Always make sure you have a powerpoint on the side of the kitchen island, for example. USB powerpoints are also a really practical addition these days. And don't neglect outside. I'd always put a powerpoint on a balcony because in today's busy households maybe that's a space for a teenager to plug in their laptop and get some studying done, or for the mum to do some work in peace."
Thinking about gas, and making the most of your gas connection, if you plan to have one, is also paramount, says James. "I have to say, a lot of my clients have a preference for cooking on gas. There's nothing quite like it and a huge number of my clients comment on it. People also need to think about if they're cooking al fresco and having a gas point there too for their outdoor kitchen or built-in barbecue. You might also want a powerpoint there in case you need it for an ignitor, or perhaps an outdoor fridge, and even plumbing for a single sink." Can't afford that outdoor kitchen right now? Allow for the plumbing, gas and powerpoints now at the build stage, so it's an easier job later when you can.
James says the ambience of a gas fire in the home is almost as important as the heat it provides. "Heating is a high cost in Australian homes so gas is a great consideration for that reason too (depending on which state you live in). If you're putting in a gas point for your fire, which you can only have in larger open areas, think about having a data point there too. Many gas fires these days can be turned up and down from your phone." (Mind blown!). James says to try and make your fireplace against an external wall so it can be flued to the outside easily.
"A gas fire gives a beautiful ambience which is as much about the look as the heat it gives. I personally love the heating from a gas fire as air con can sometimes dry out the room. And if you're going to have a feature fireplace, this will be a feature and destination in the home even when you're not using it."
James says many of his clients who are multi-generational living, might have a gas point in the butler's pantry too, which functions as a second kitchen, perhaps for the in laws. On this point, James has another smart tip. Add a shower to your downstairs powder room so if you're one day unable to use the stairs, you have an option downstairs. If you think you might have elderly relatives living with you in future years, consider an additional gas point downstairs. Perhaps what starts life as a bar, later becomes a kitchenette for them. Having a gas point there ahead of time makes this easier.
There are some things of course which can't be changed later, and ceiling heights are one. If you're building, James says nothing less than 2.7m ceilings will do! With flooring, James says if budget is an issue, invest in the higher quality floor downstairs and go for a carpet in the bedrooms which you can replace later on. Stain resistant, synthetic carpets can be a practical choice when the kids are younger, making a mess and playing on the floor. When it comes to floor tiles, James says opt for 600x600mm floor tiles with a 1.5mm grout joint, rather than standard 450x450mm tiles with a 3mm joint. This makes for easier cleaning and they're also easier to pull up later if you want to change them. A staircase too, is something you want to get right from the outset because changing it later is too big and messy of a job.
We hope you found these expert tips useful if you're currently planning or thinking about your future dream home!
For more on getting connected to the gas network.