In the cooler months, there's nothing like cosying up in a winter retreat set amongst nature. It's hard to imagine anything better than coming home after a day on the slopes to mugs of hot chocolate by the fire, cosy nights in with friends and family, or gazing upon the winter wonderland outside from the comfort of your sofa.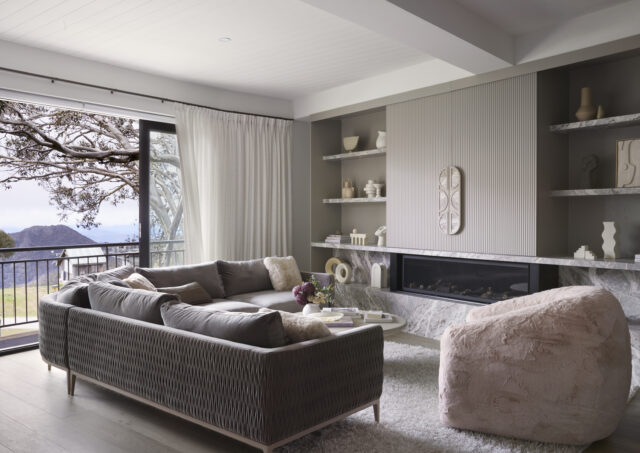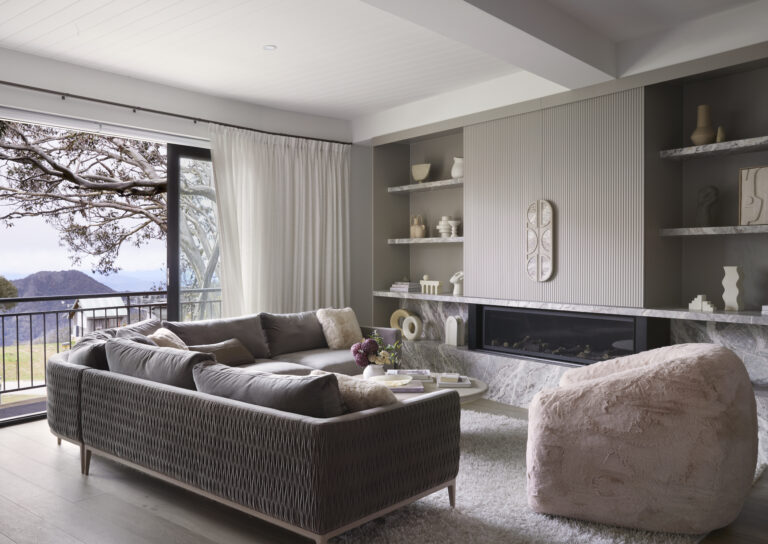 Follow these tips from Kustom Timber to create a chalet-style haven inspired by Bec Judd's Mount Buller holiday apartment (pictured), with a decorative scheme based around warm timbers, tonal hues and touch-me textures. Don't have the luxury of your own winter cabin? No problem – this warming and on-trend scheme will work beautifully in your home too, while making you feel like you're on holiday even when you're stuck indoors!

Here are the key ingredients of the chalet look:
Start with the right foundations
Create chalet-style ambience and draw nature inside with a scheme based around warm timber. And don't just think floorboards – embrace the chalet aesthetic by extending it to walls, ceilings and even custom furniture.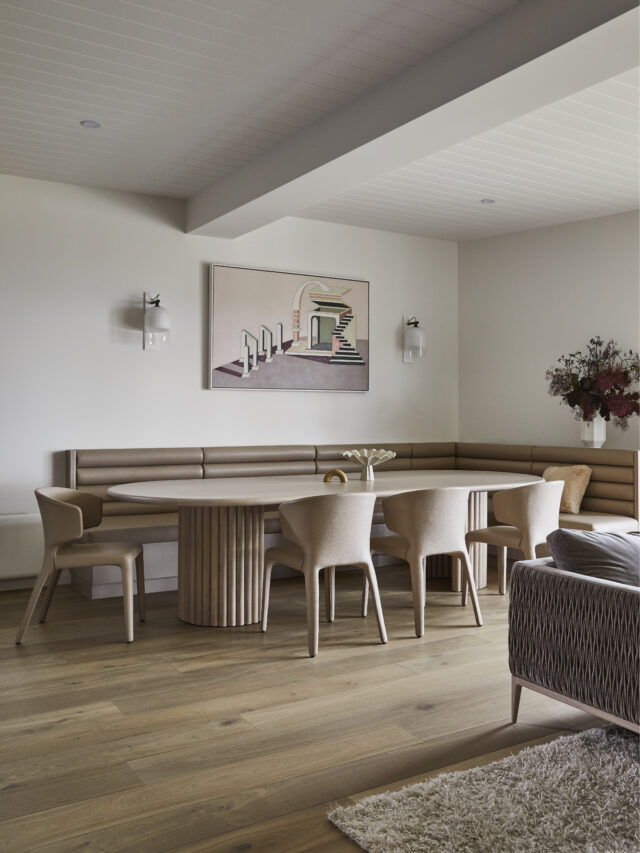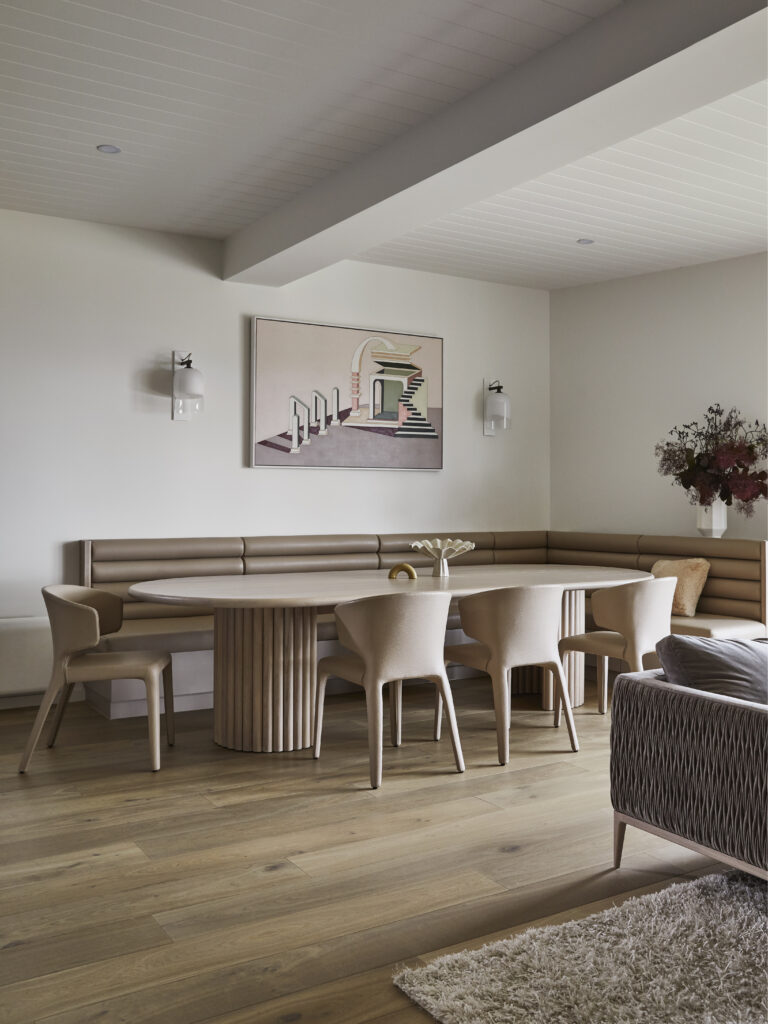 Add interest by using different timber tones for your kitchen, bathroom or walk-in 'robe joinery, or consider painting cabinetry in a tonal shade drawn from your room's colour scheme. Engineered timber is the ideal option for creating this look. It is solid, sophisticated and versatile enough to be used on floors, walls, ceilings, wardrobes and bespoke furniture. Unlike solid timber, it's quick and easy to install and allows you to update the look of your home without a costly, full-scale makeover. It will even help keep your winter retreat naturally warmer, reducing your heating bills.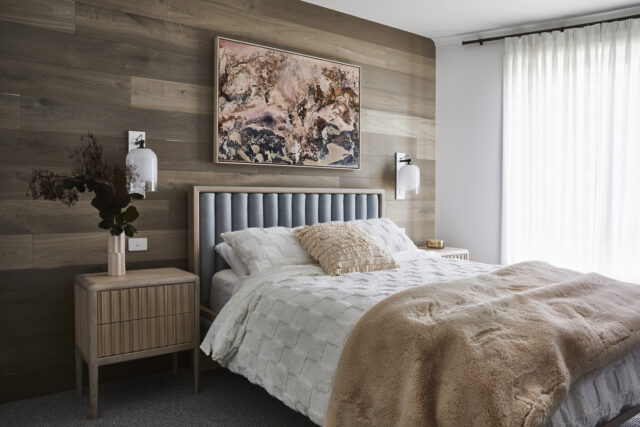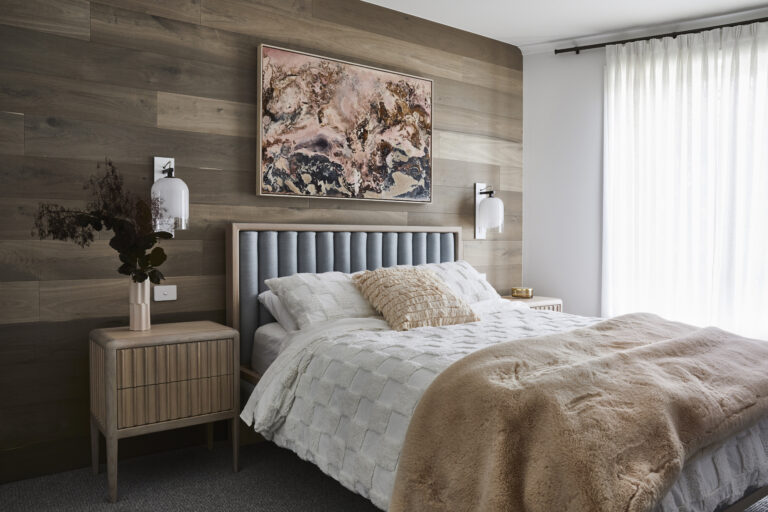 Cocooning colours
Set a sophisticated yet nurturing tone with a palette of warm neutrals, such as mushroom, nougat, warm white and greige. Play up the cocooning vibe by using these hues across everything from walls, furniture, painted timberwork, artwork and décor items.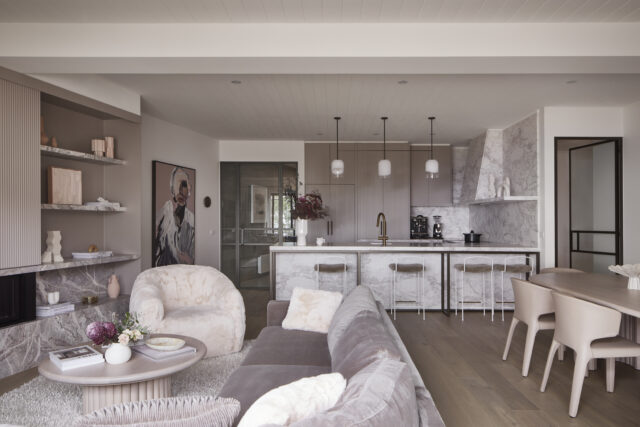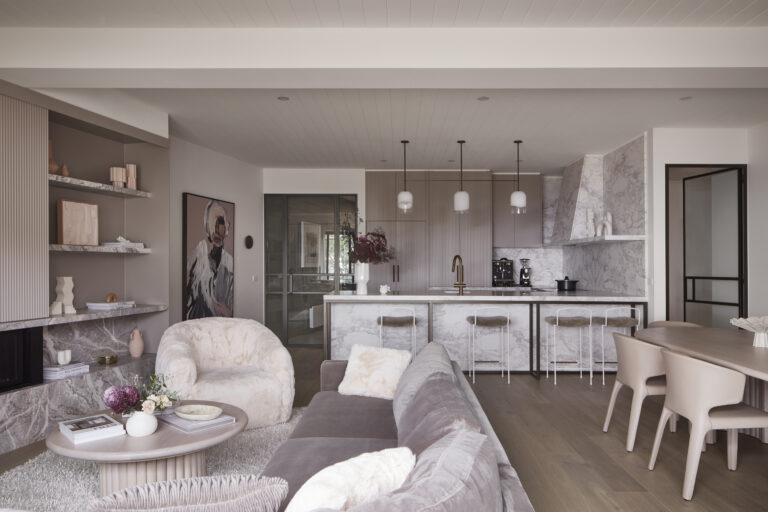 Touch-me textures
Engage the senses with a medley of textures in different forms, such as a faux-fur or boucle-covered armchair, sheepskin cushions, velvet sofa upholstery, richly woven chair backs and striking, patterned marble in the kitchen and bathrooms.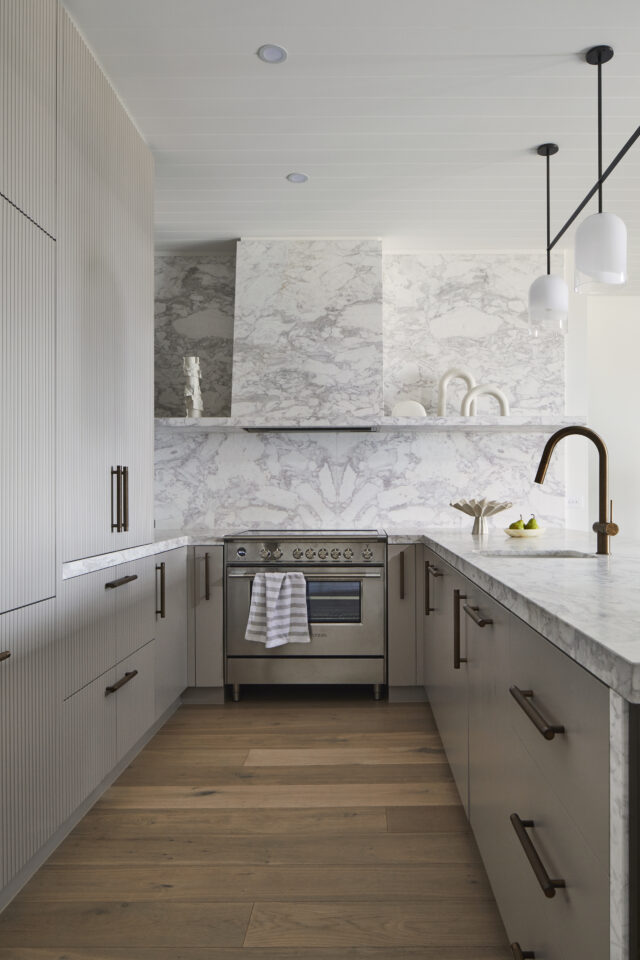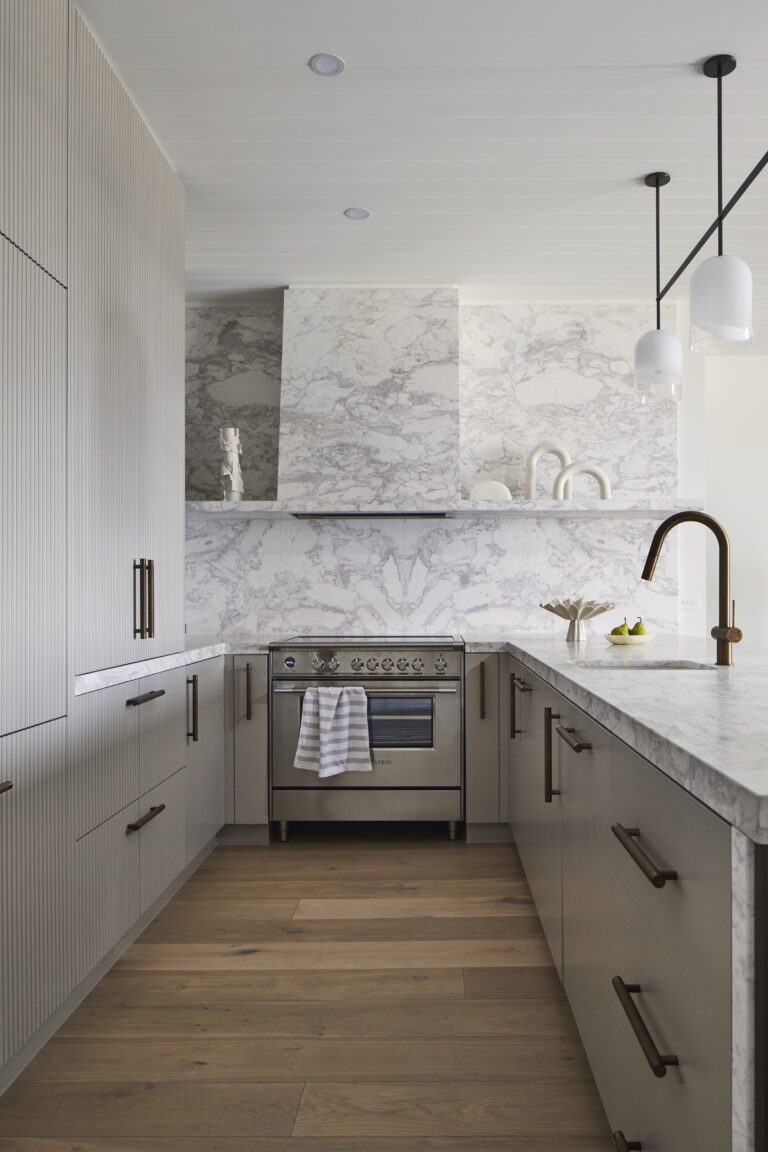 Modern accents
Pops of sleek, matt black in furniture legs and light fixtures add a contemporary edge to this cosy scheme, while aged bronze hardware and taps bring warmth and a touch of luxury.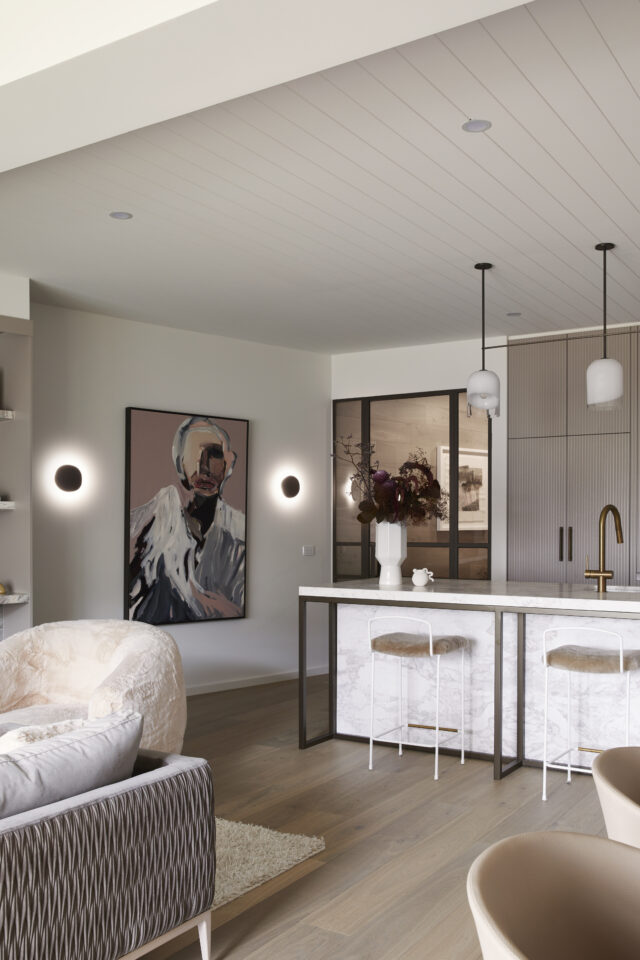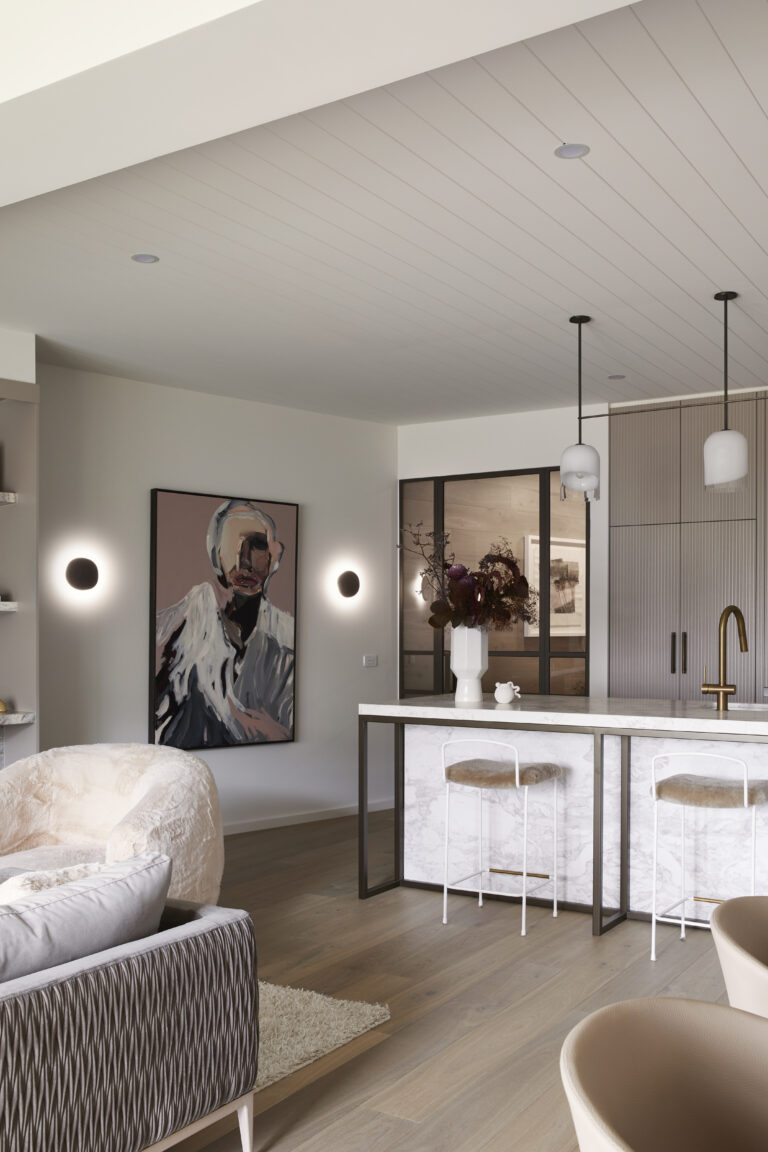 Fireplace as a focal point
Put the focus on relaxation and togetherness by positioning living room furniture around the fireplace and concealing the television within a built-in joinery unit.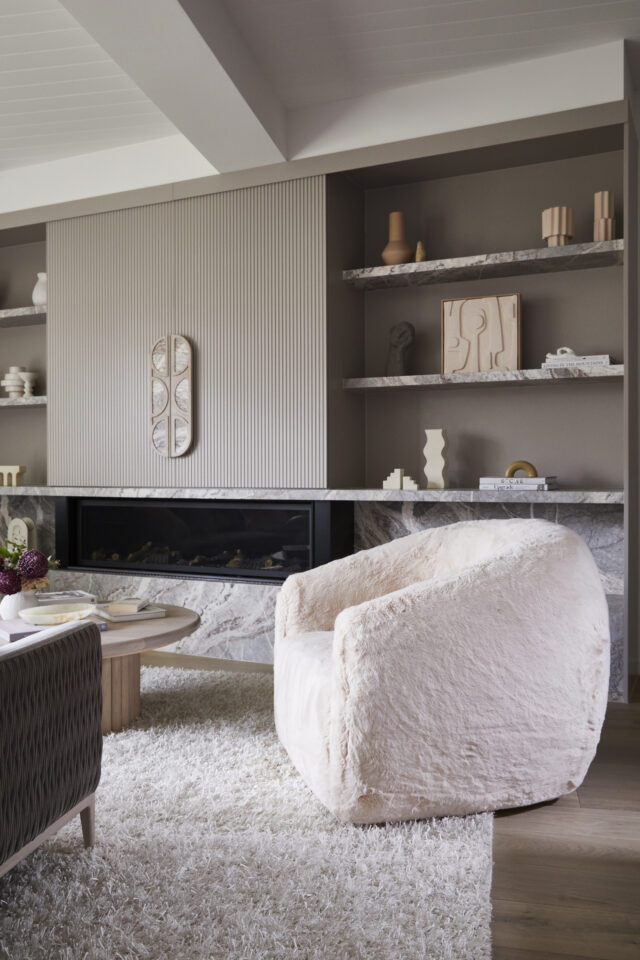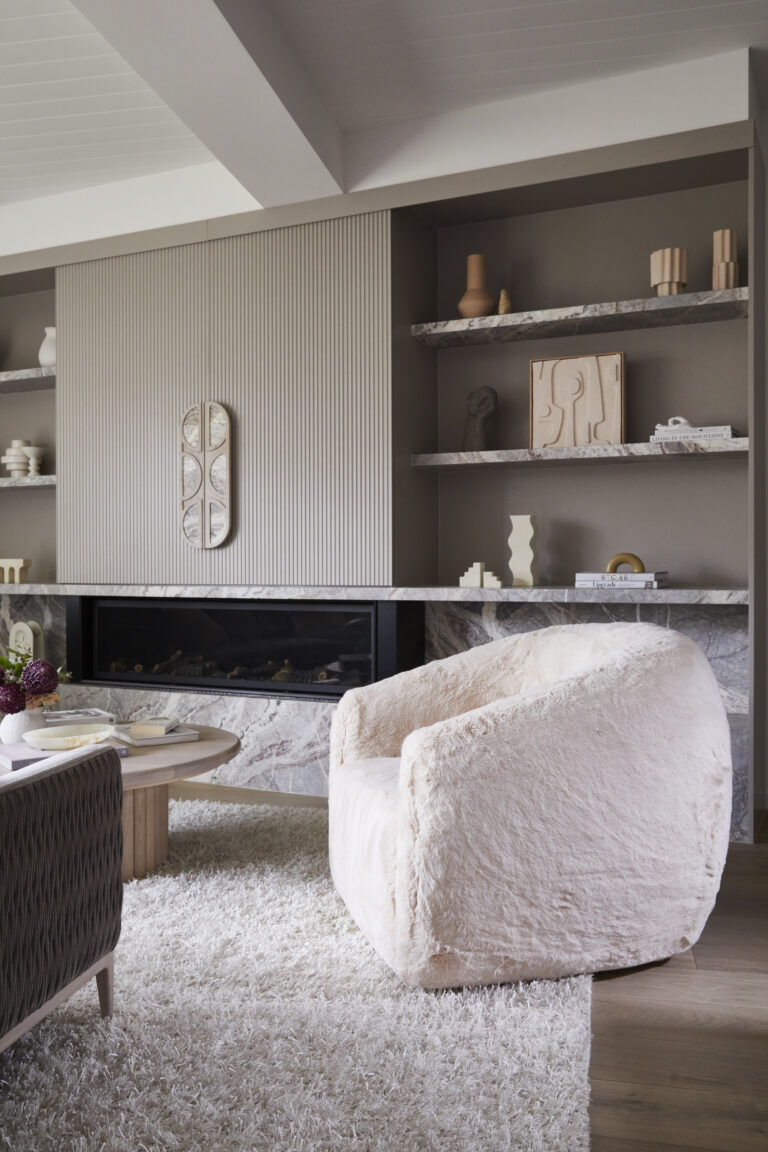 Furniture with curves
Seek out sofas and armchairs with curved lines and deep seats that cry out to be curled up in. Carry the theme through with table legs with curved battening and round or oval mirrors in the bathrooms.
If your cabin or living area is on the small side, you'll find that curved furniture is also a clever way to draw the eye throughout the area and maximise the sense of space.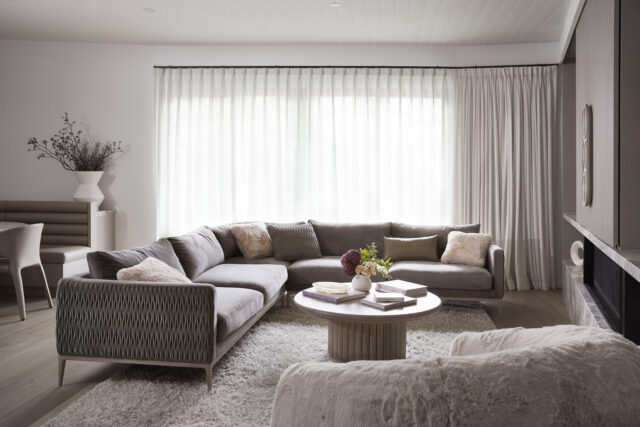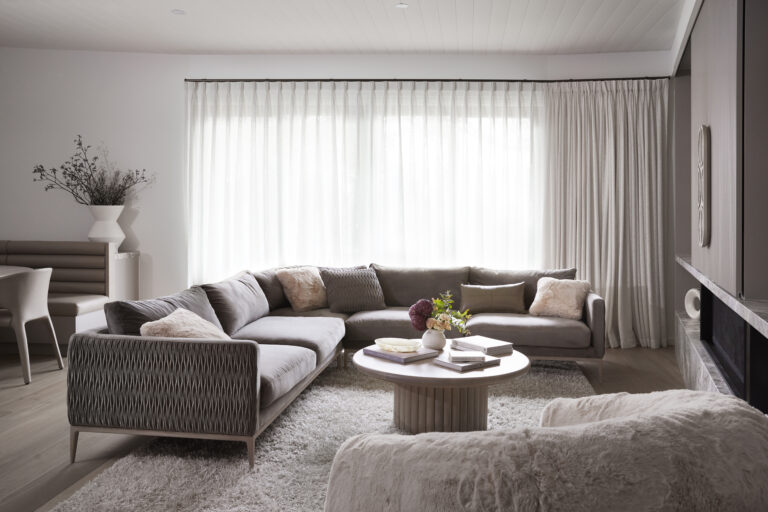 Mood lighting
No cosy scheme is complete without great lighting. Rather than relying exclusively on harsh ceiling lighting, create a gentle, layered lighting scheme consisting of floor lamps, table lamps, pendants and wall sconces, which cast a warm glow across walls and surfaces. Adding dimmers allows you to dial up or down illumination levels to suit the mood.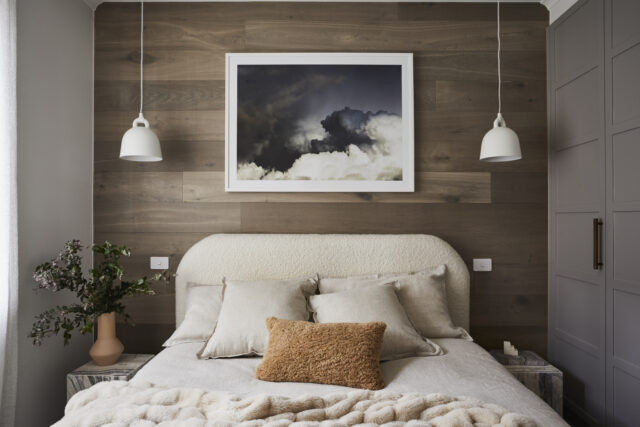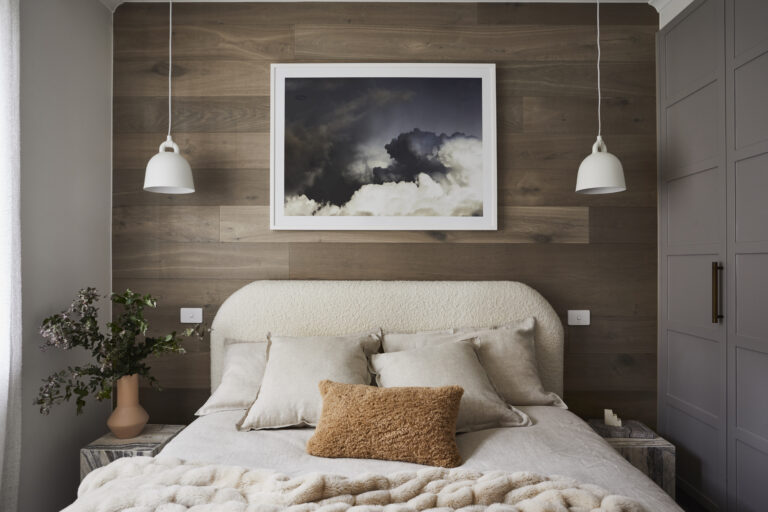 Kustom Timber's engineered timber boards are specially heat and moisture-treated to suit Australian conditions, which means they won't swell or warp. You can even use them on the walls and ceiling of a drying room – pair them with a tiled or concrete floor to create a cosy and practical space to take off your wet ski gear after a day on the slopes.
Photos by Armelle Habib