To celebrate their tenth anniversary, leading international online boutique Amara have launched an exclusive range of products by Missoni Home.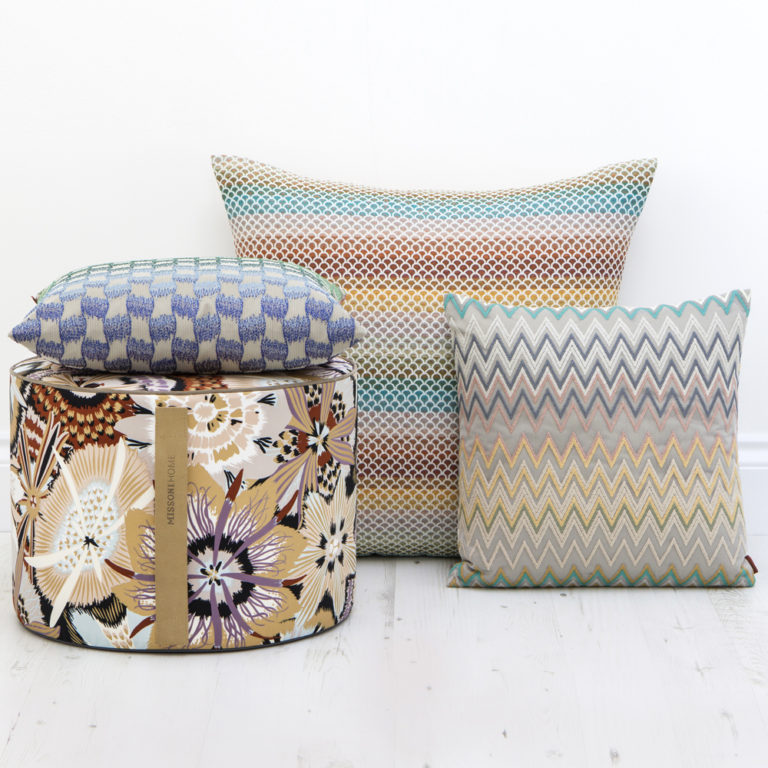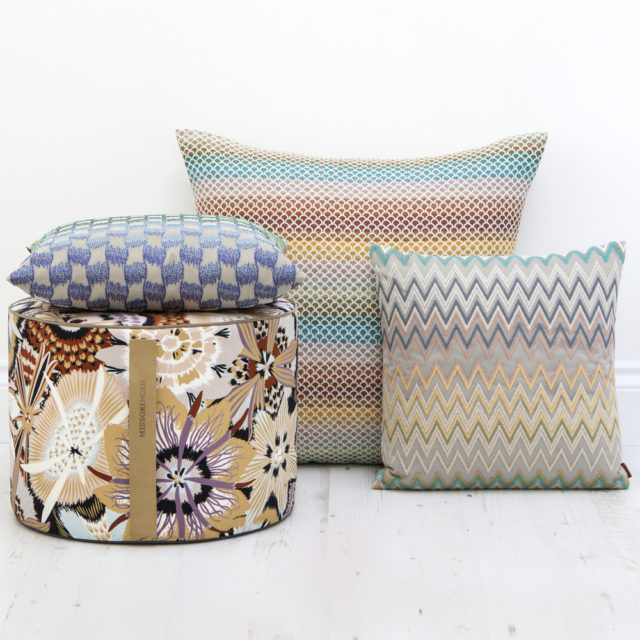 The Missoni Home for Amara collection consists of poufs and cushions in fabrics from the Missoni Home archive. Each fabric has been selected especially for Amara and will add a greater depth to the already extensive selection of Missoni Home products they stock. "Missoni Home is a firm favourite of Amara's," explains Amara's creative director Sam Hood. "We have a fabulous relationship with the brand so it seemed like a natural move to produce an exclusive selection with them. When better to launch than the year of our milestone!"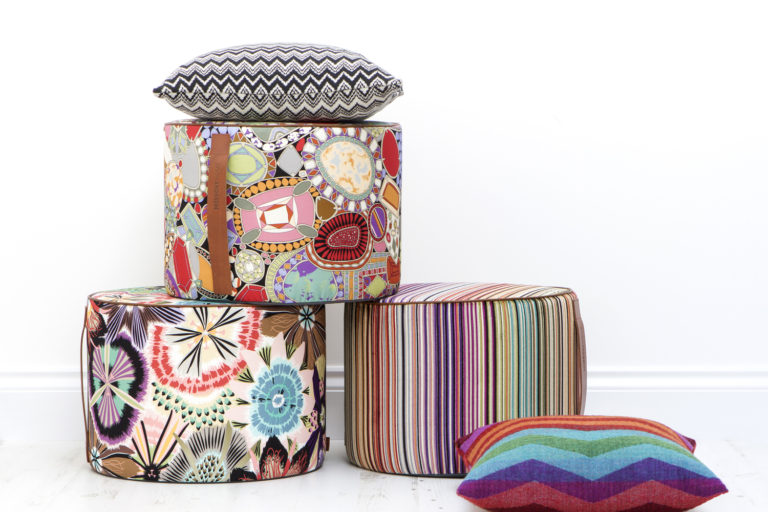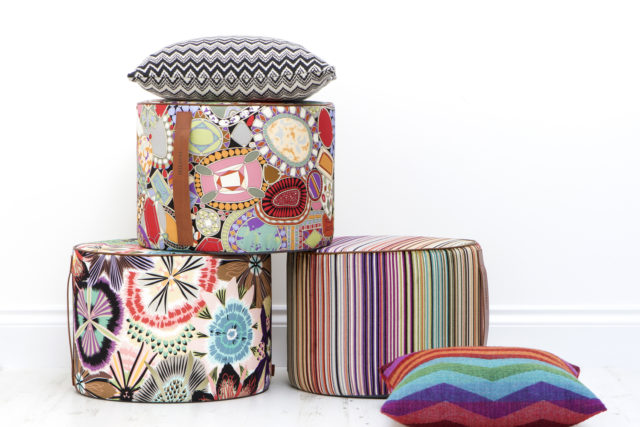 Each design takes inspiration from the natural surroundings, such as the varied Italian landscape and gardens. The much loved flower motifs, Passiflora and Kandahar, also take new shape as poufs, alongside the striped Reno and jewel motif Rouen, both new introductions for 2015.
The focus for the cushions is texture, from the delicate sheer fabrics Masal and Paramount, to the knitted Ridley and Rocco in signature monochrome and multicolour tones. Also included is a limited edition cushion Roxas, designed especially for Amara, which features a beautiful and refined print.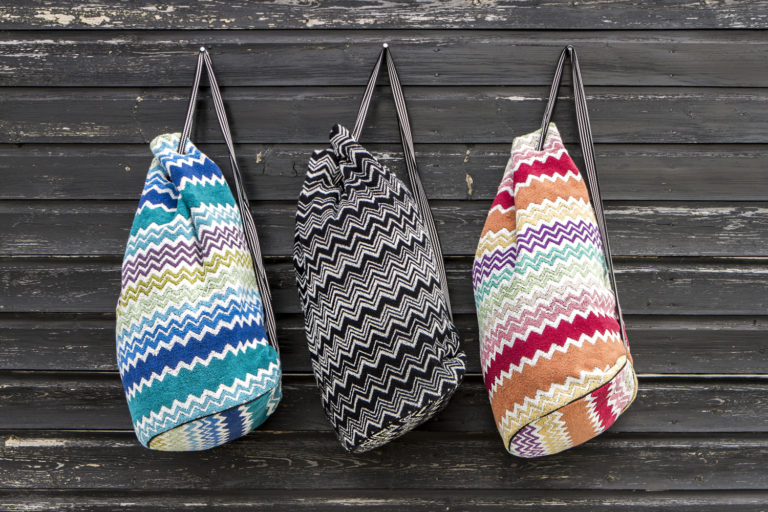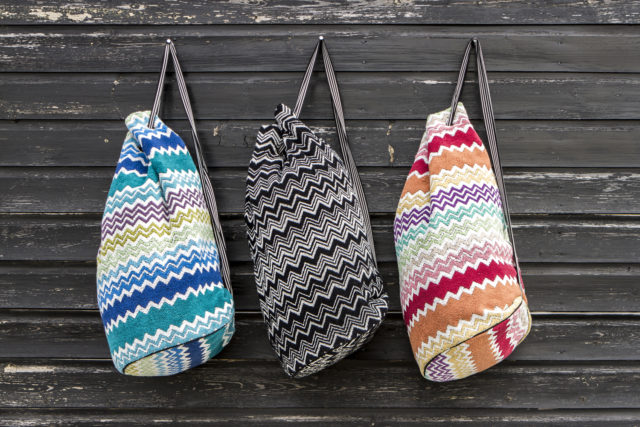 The Missoni Home for Amara range also includes three exclusively designed beach bags. Each has been made using towelling fabric from Missoni Home's existing collection of iconic zig zag prints. Perfect for all beach essentials, these lined bags are large enough to fit everything you may need for a fun-filled day.