Lighting designer Volker Haug's latest range gives minimal forms an unexpected twist. A definite departure from the German born (Melbourne based) designer's bright and colourful aesthetic, the collection features four playful pendant designs with metallic finishes.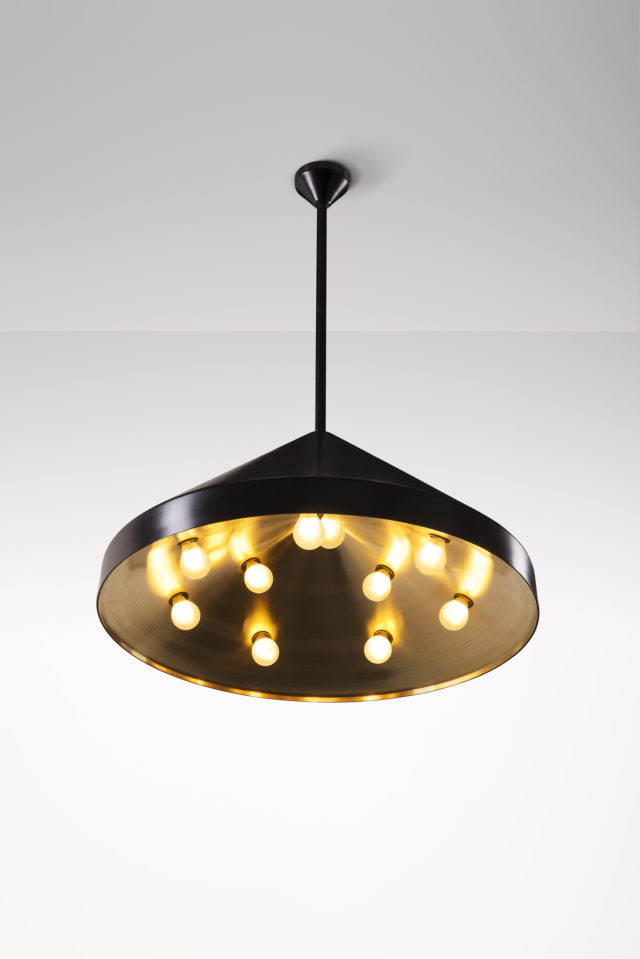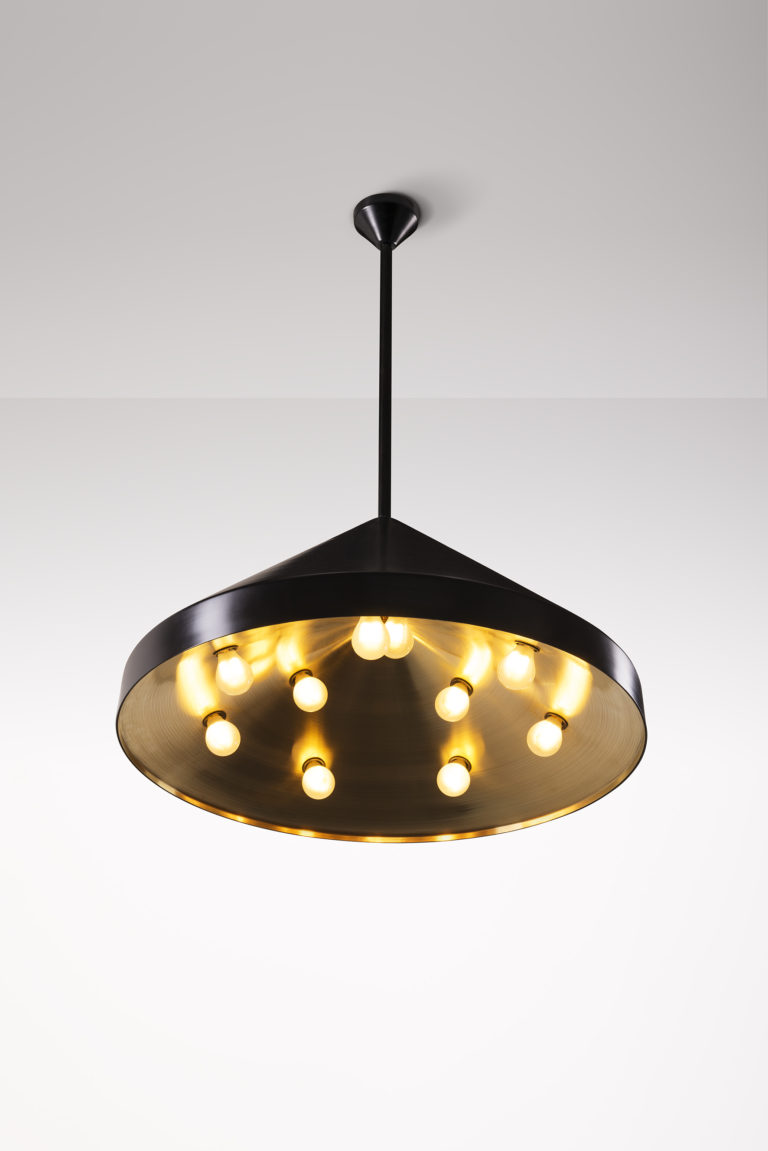 The Electric Ballroom Pendant is simultaneously nostalgic and modern, calling to mind a romancing couple waltzing around the dance floor or even a UFO coming into land! A dramatic design, the new shade is lined with a spun polished brass conical interior and is fitted with 10 randomly dispersed fancy round lamps.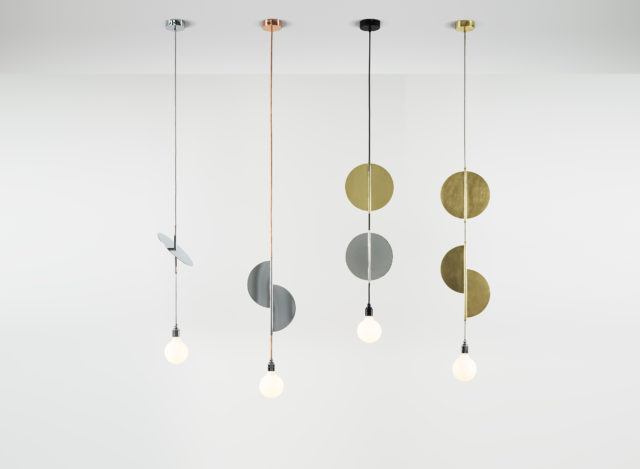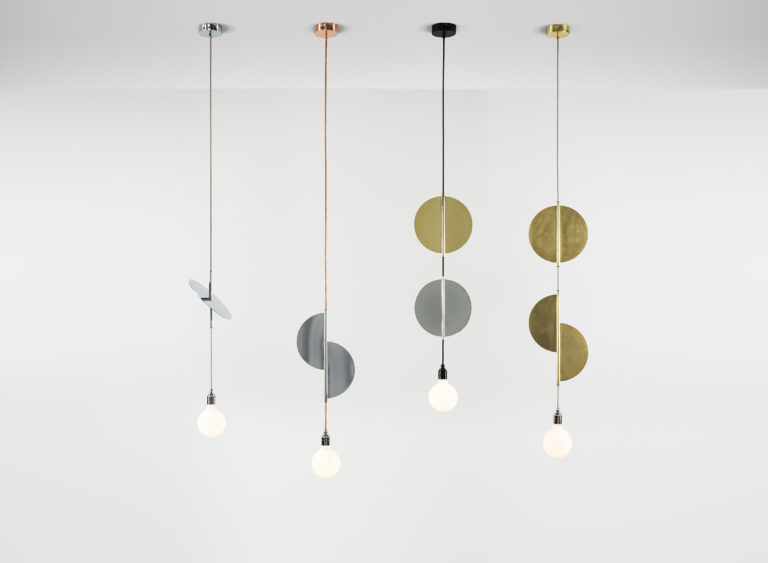 The playful Flipside Pendant, features metallic discs that flip, split and realign. Ricocheting light, these abstract levitating discs are suspended on a braided metallic cable, can be customised in a variety of finishes and arranged in single or multiple configurations.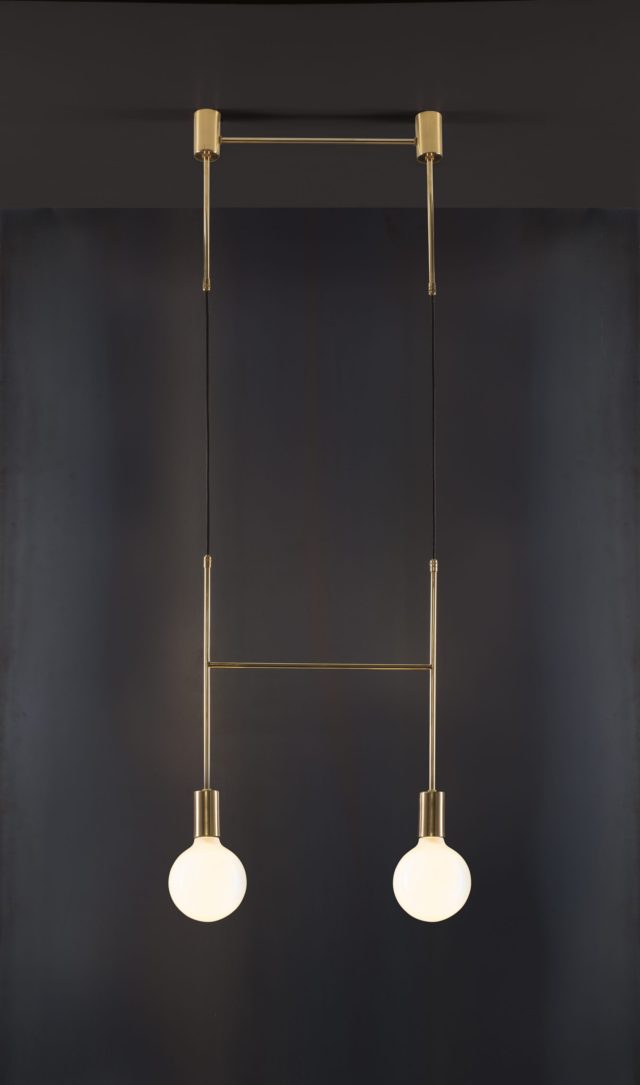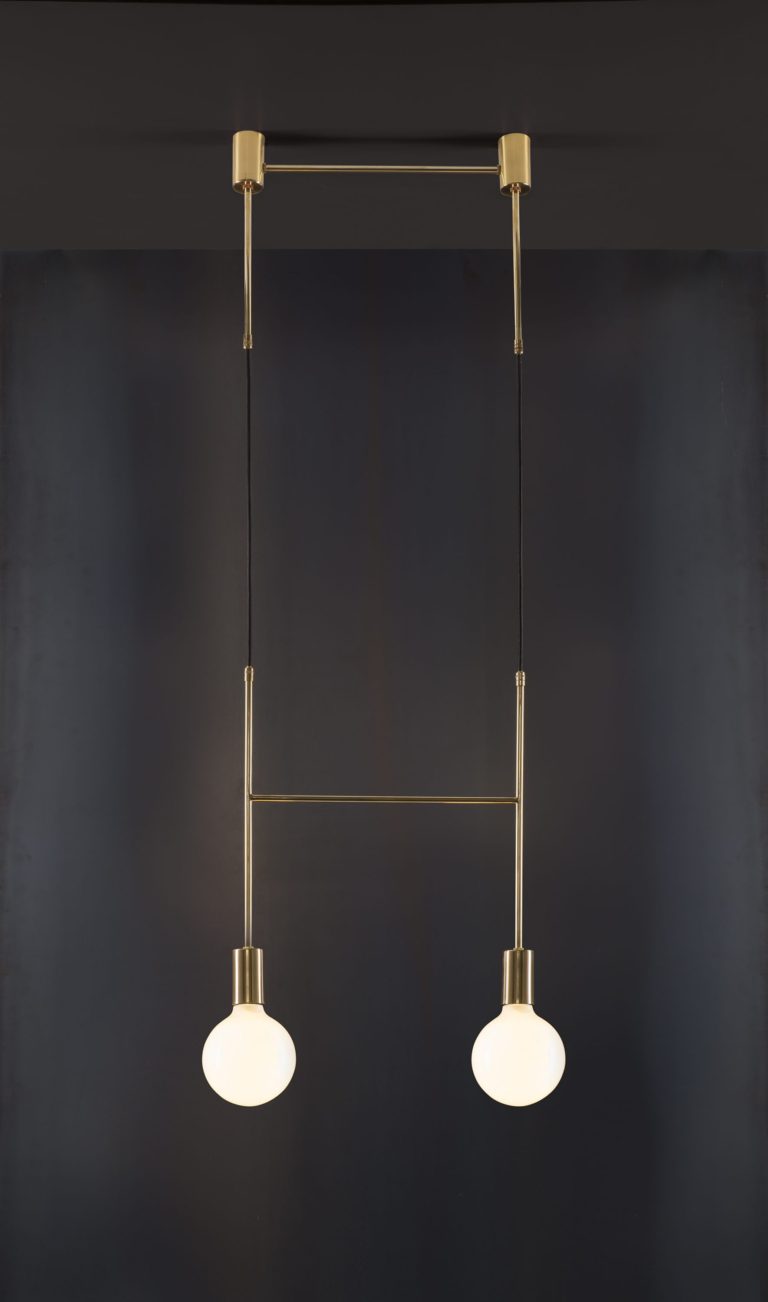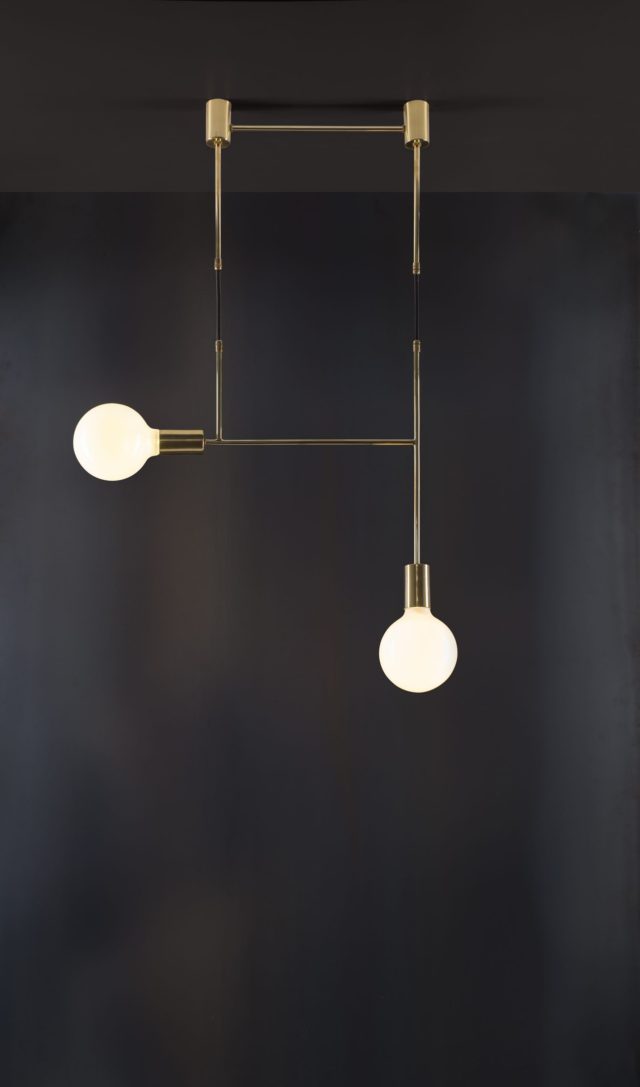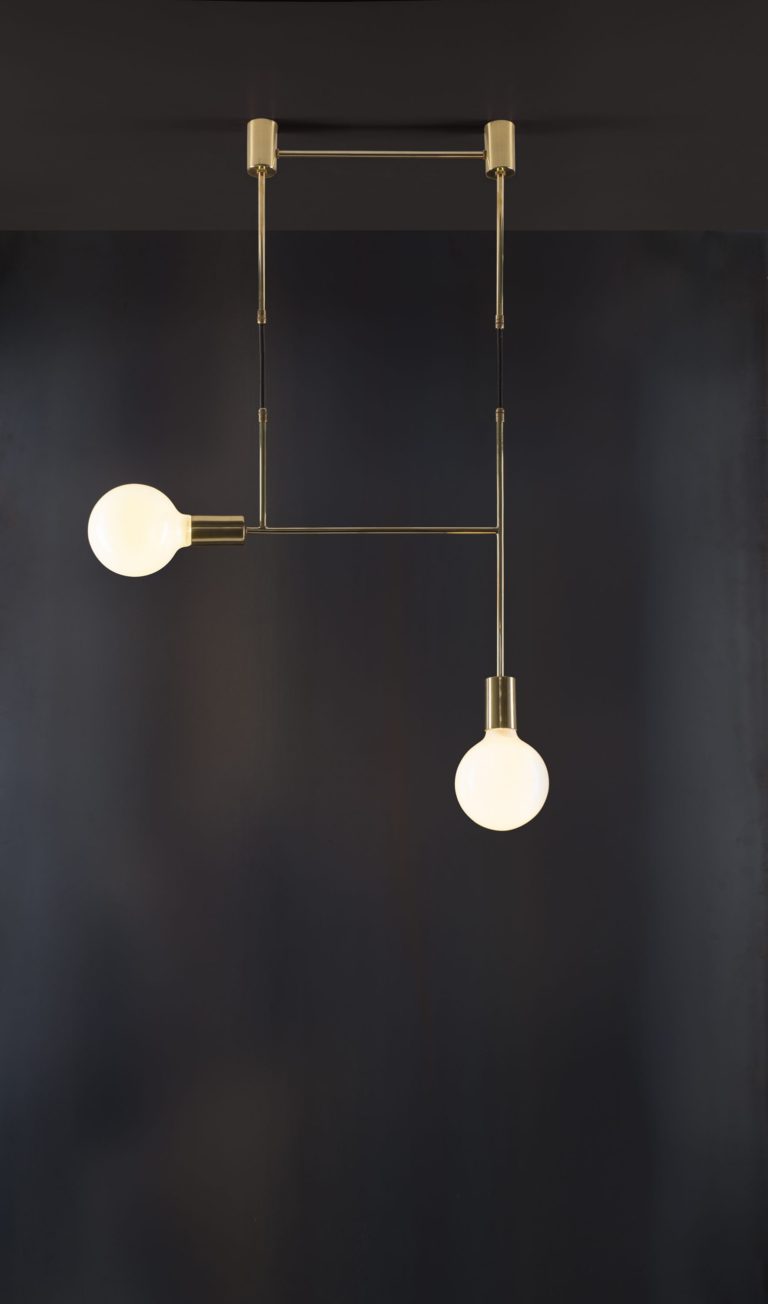 The Side Step and Side Kick Pendants combine simple angles with refined materials to create minimal yet dynamic designs. Made from polished brass and a braided metallic cable, they also feature a custom ceiling mount that perfectly counter-balances the intersecting arms below.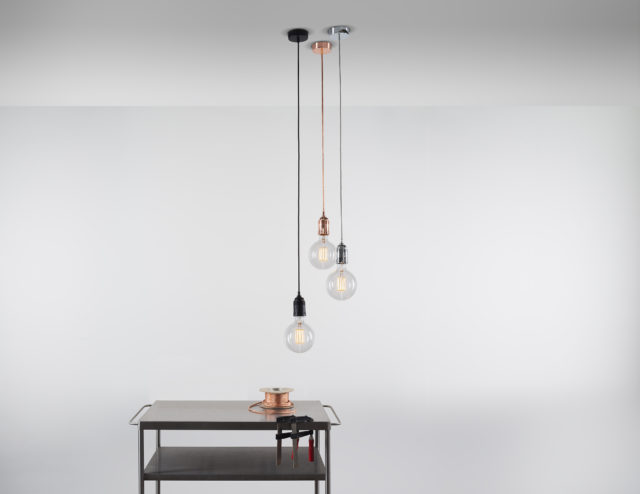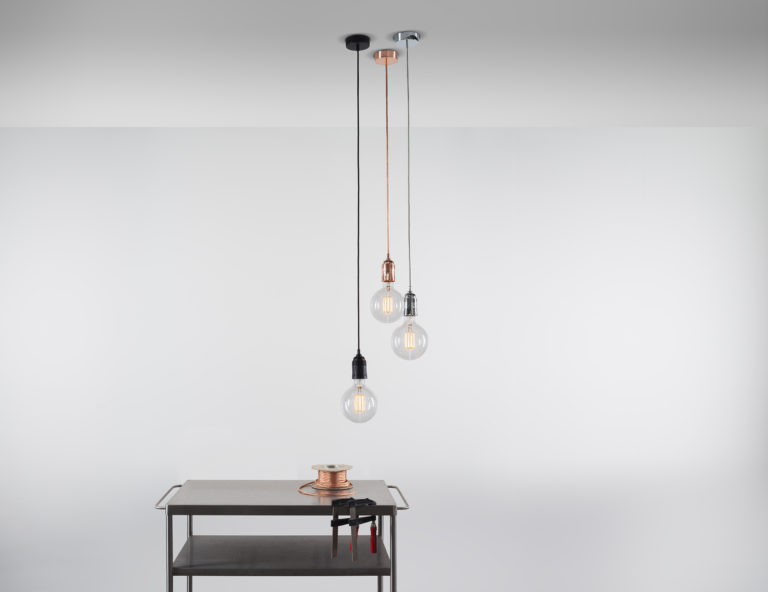 The supersized Giant Pendant takes a simple exposed lamp pendant to gigantic proportions. With a metallic braided cable, a huge lamp holder and a matching custom ceiling plate, the pendant also includes a gargantuan 150mm lamp.