Today we've got another rapid reno from our rapid renovation expert, Naomi Findlay. This Merewether rapid reno took an un-renovated, 1970's apartment and gave it a complete makeover, for the grand total sum of $65k
This original, un-renovated one bedroom 1970's style apartment in the beachside Newcastle suburb of Merewether was snapped up by Naomi for $312,000. While the 'bones' and layout of the apartment were good, it was in desperate need of an update and refresh.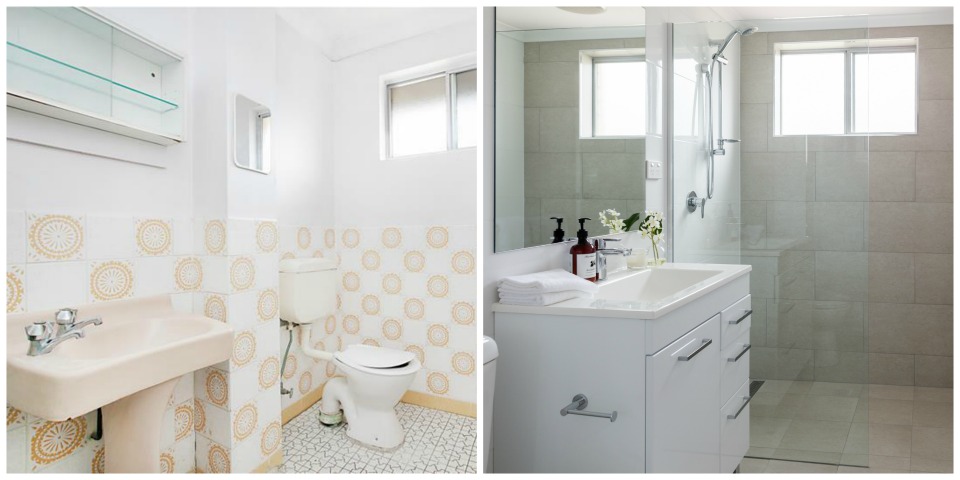 This took the form of a complete kitchen replacement and extension (creating room for a laundry space), the replacement of tiles and P/C in the bathroom, full paint job, new floor coverings and the creation of a study nook.
The biggest challenge was trying to fit the laundry space into the existing kitchen but Naomi was able to overcome that challenge by extending the kitchen out towards the dining room. The project was otherwise uneventful with Naomi managing to snap up a few bargains along the way, including the splash back tiles and panel glass in the bathroom.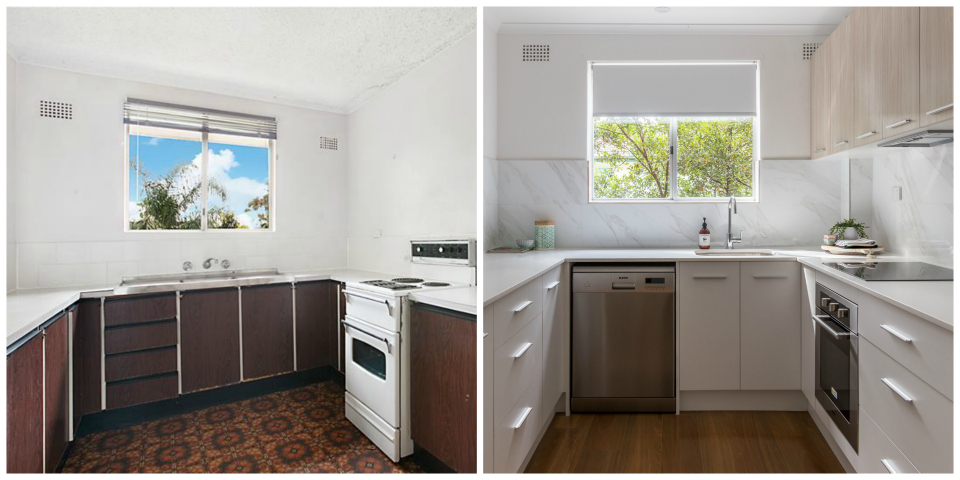 After being bought for $312K, the renovated unit ended up being sold for $495K, making a tidy profit for Naomi's client. Her best advice for unit renovators? Always look outside the foot print of each space when considering your options.