Following on from the huge success of 2016's May Gibbs X Kip & Co collection, the range's best sellers are back for one final recut this month and we are rather excited! And with the first drop selling out in under a week, you'd best be keyboard-ready when this nostalgic line launches today.
"We were so thrilled at the response to our May Gibbs collection, which was huge! The range was so well received a year ago and we continually get people asking about it so we decided to do another release.  We had a good feeling that the Kip girl would love it.  We had mentioned it to a bunch of girlfriends and all of them were excited about it. There's obviously immense childhood nostalgia associated with May's illustrations and stories and people want to share that now with their children," says Kip & Co's Hayley Pannekoecke.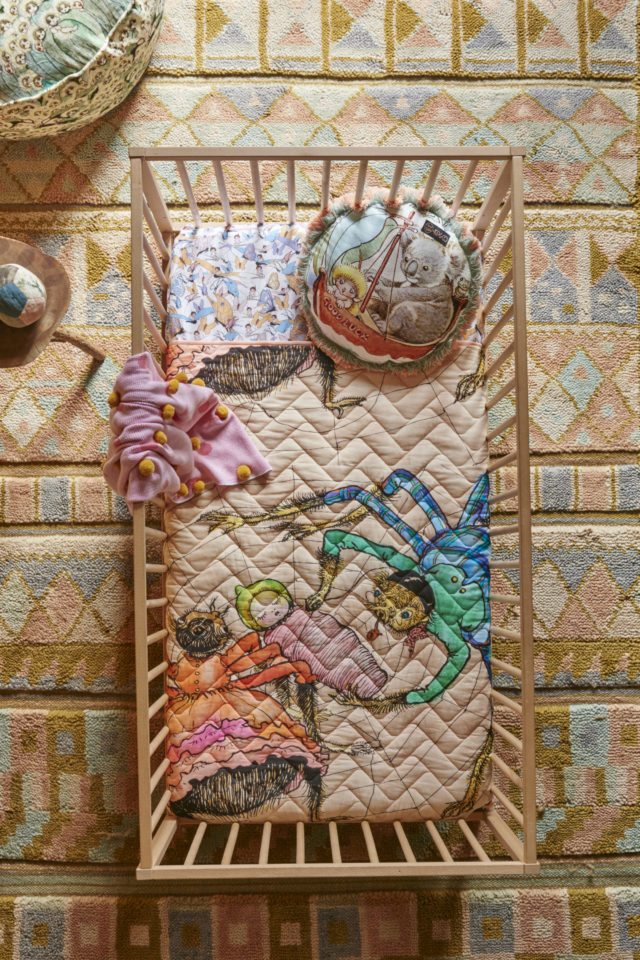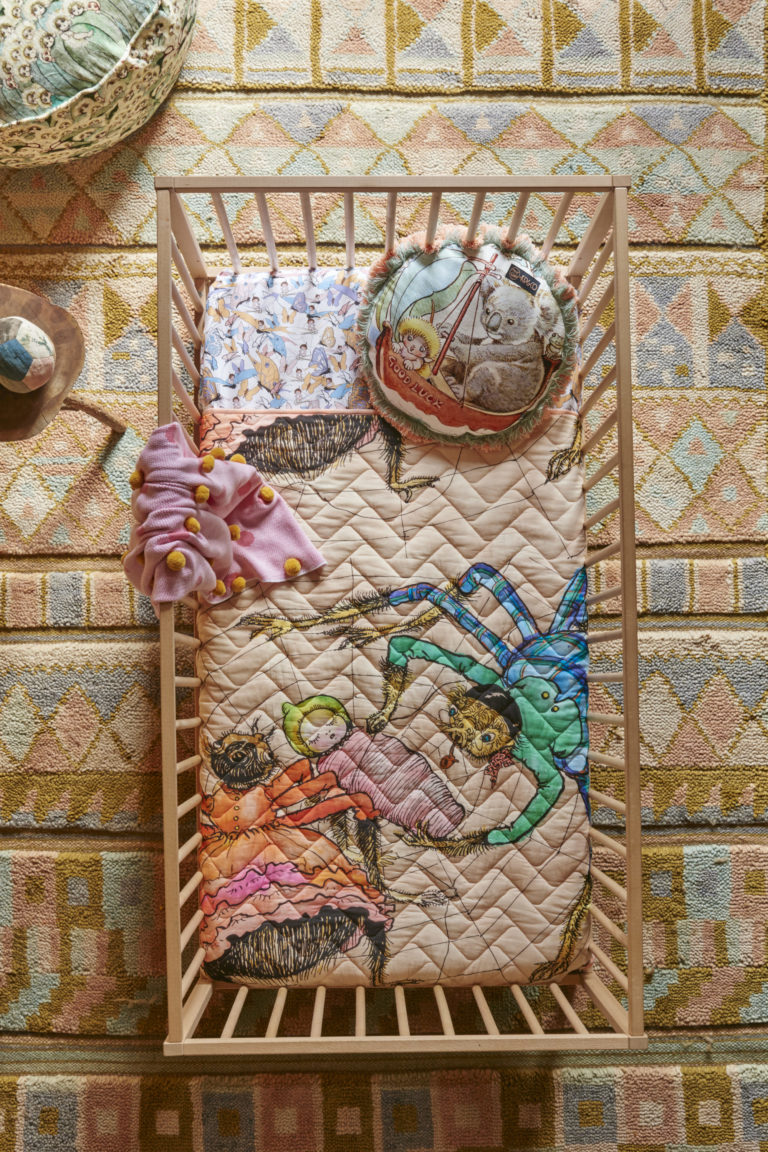 Initially created to celebrate the centenary of Australia's beloved Gumnut Babies and Snugglepot & Cuddlepie, fans who missed out last time will be able to get their hands on kids' and baby bedding, blankets, swaddles, cushions and play mats one final time. "The biggest sellouts last time were all the styles in the Wattle Babies print. It's fresh and whimsical and we hope we have made enough this time so that nobody misses out. It sold out in under a week last time and this will be a second and final recut," says Hayley.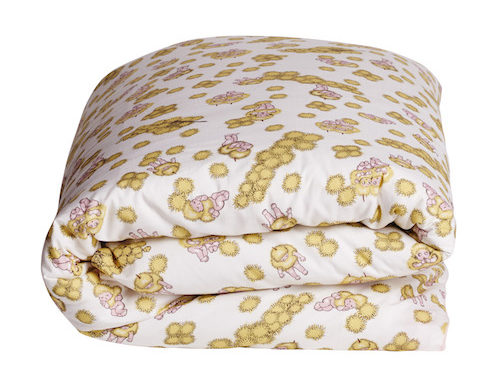 Other top sellers included the quilted bedspreads, and they will also make a comeback. "The beautiful quilted bedspreads are a keepsake and were the second biggest seller last time. There is so much to explore in the big montages of May's works," says Hayley who notes the pea cushions (especially the Koala print) flew off the shelves too.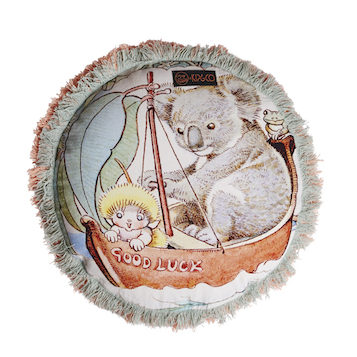 Aside from the homewares offering, the limited-edition reprise also includes a couple of gorgeous new pieces including kids' sweaters and track pants. "It's a brand new offering for us at Kip & Co and we think it's something that the Kip gal will be super excited about. They are so cute! We have created a new design called Blossom Babies for the sweater collection which is super feminine and a favourite of mine," says Hayley of the blue and pink sweater that is at the top of my want-list too.