Happy long weekend, readers! Here's your one-week countdown to the next round of 7 Vignettes, and introducing our latest sponsor, United Interiors. If you haven't heard of them (yet) you've probably heard of the family of brands they've recently consolidated under one new roof: United Artworks, Rugspace, The Canvas Workshop and Art-Luxe. Now they're a one-stop-shop for all your art, decor and homewares needs! May's lucky winner will get a $500 to spend online with them!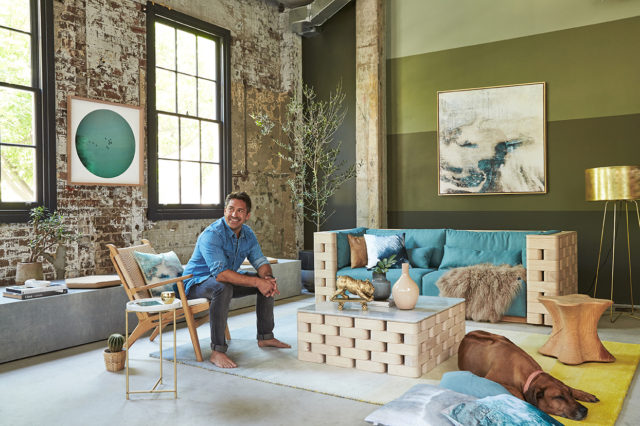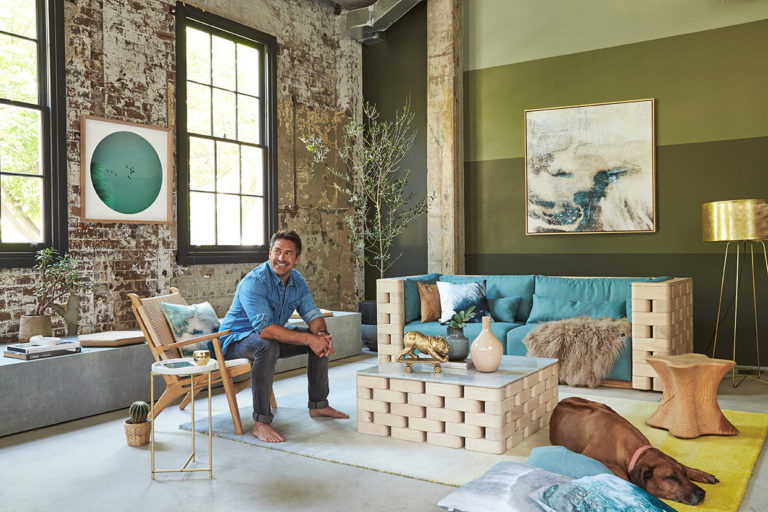 Here are the themes: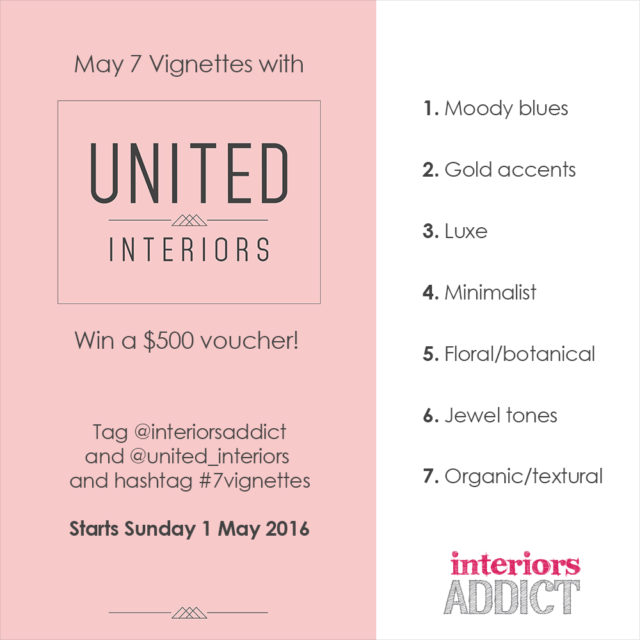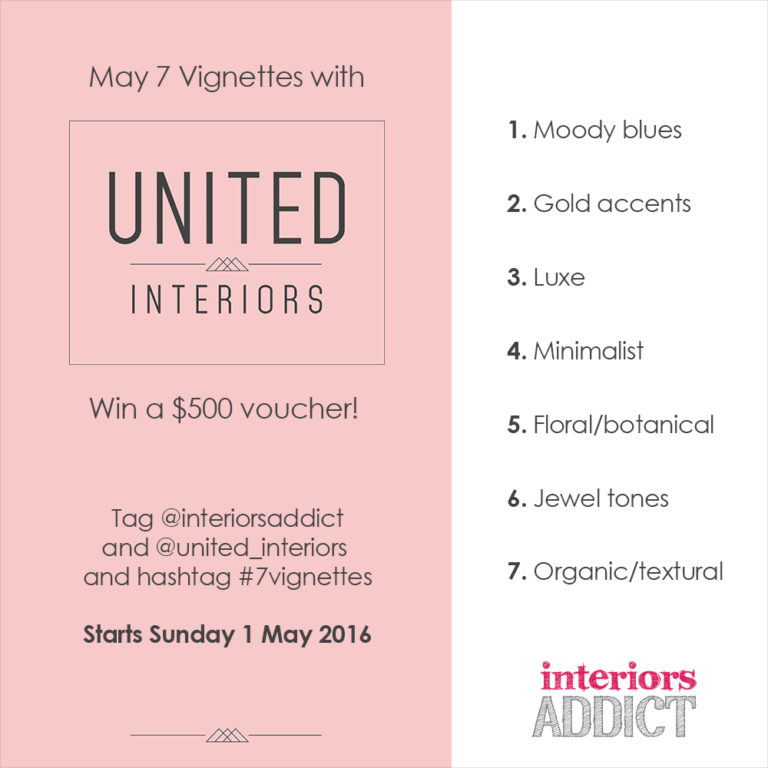 "We've been following Interiors Addict's 7 Vignettes for a long time and have always loved the idea of the creative community Jen has fostered, not to mention the beautiful styling and imagery that has been created by many talented Instagrammers," says marketing manager, Julie Ta.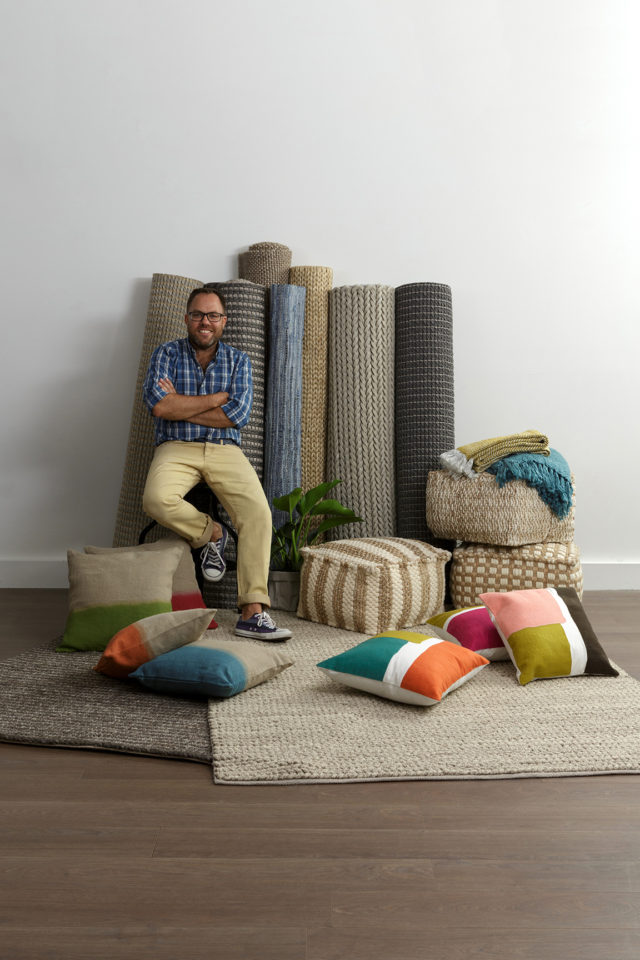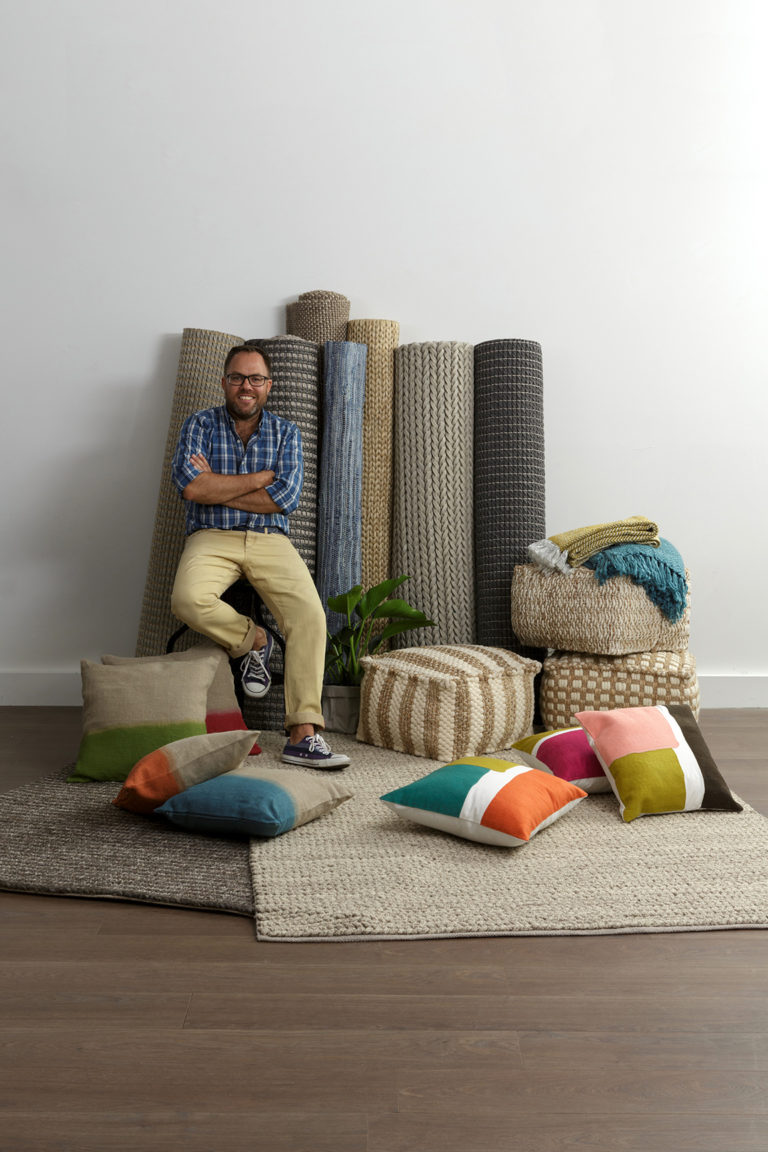 "We are so excited to finally be a part of 7 Vignettes and what better timing than now, with the launch of our new United Interiors rebrand. United Interiors is an online marketplace for all things dedicated to adorning a fashionable home, and our existing brands United Artworks, The Canvas Workshop, Rugspace and Art-Luxe, have consolidated onto one single online destination for art, rugs and décor. We are proud to support 7 Vignettes this month and can't wait to be inspired by everyone!"
The fun all starts this Sunday 1 May for seven days. Please tag Interiors Addict and United Interiors and use the hashtag #7vignettes
If you need a refresher on how it all works, go here.