It was so wonderful to have 7 Vignettes back in August, with everyone refreshed from a month's break! Also making a comeback for September is previous sponsor and guest judge Life Interiors, and we're so delighted to have them on board again. They've generously offered an overall prize of a $500 voucher and daily theme prizes of $100 vouchers!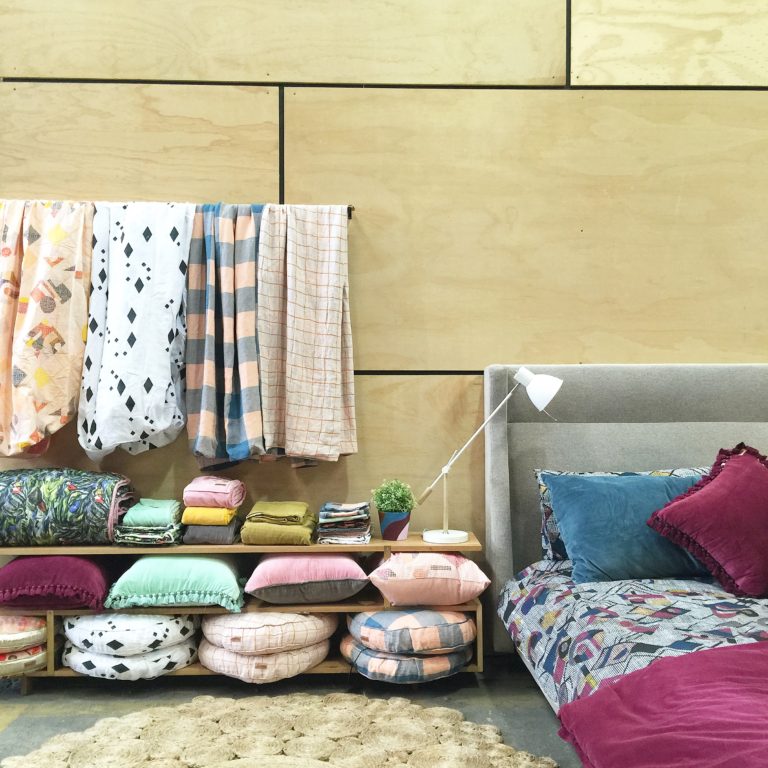 Nicole Arvela, showroom and creative manager for Life Interiors, says: "We hosted 7 Vignettes in April this year and we loved the experience so much that we wanted to host again next month. September is personally one of my favourite months as it's the start of Spring and you can start to feel the warmth in the air! The themes that we have selected definitely have a Spring theme, and we have really focused on colours and materials, so we hope you enjoy the list. Can't wait to see all the beautiful imagery come through!"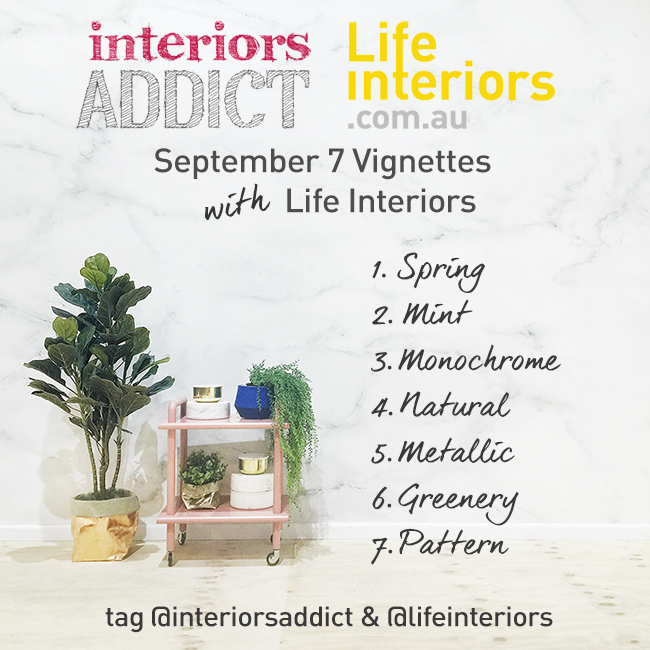 Life Interiors is currently importing lots of beautiful new original furniture products as well as focusing on boutique homegrown Australian brands such as Hunting For George, Armadillo & Co, Jennifer and Smith, Ivy Muse, Kip & Co, Kate & Kate, Mexsii bedheads,  Middle of Nowhere, Milk & Sugar and Urban Couture. There are come serious Interiors Addict favourites in that list!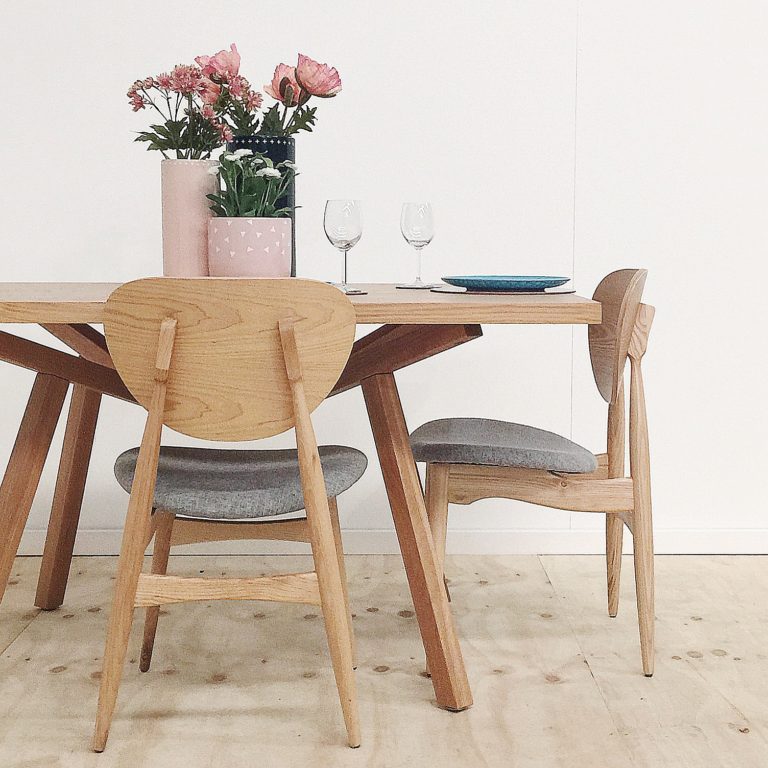 For all our all-new revised guidelines on how to take part, go here. The fun starts next Tuesday 1 September 2015. Enjoy!