The latest inspo pics from Dulux landed this week and they showcase the brand's Restore palette from the 2022 Dulux Colour Forecast. Comprised of rich, soothing colours, the palette was explored by Dulux colour forecaster and stylist Bree Leech when she undertook a multi-room makeover in a renovated 1980's brick home.
"We chose to make over three rooms – a toddler's bedroom and two entry areas – showing the versatility of the palette to energise different interior spaces," says Bree. Starting with the home's toddler room, she overhauled that space twice – there's feature colours of both New Penny and Natural Flora paired with a base colour of Hog Bristle Half (a warm white chosen to soften the spaces).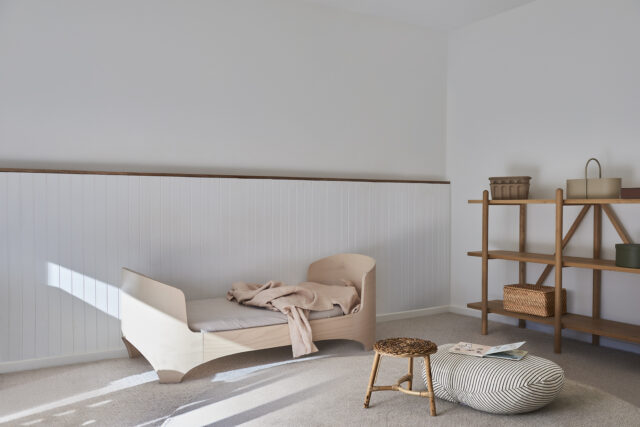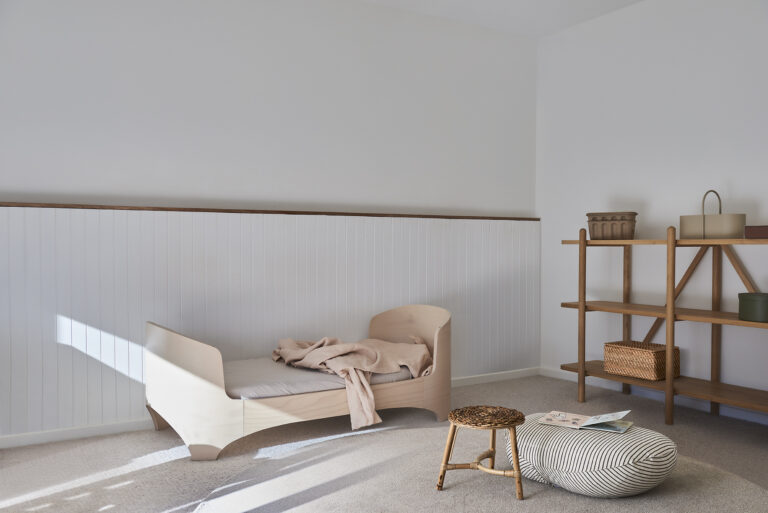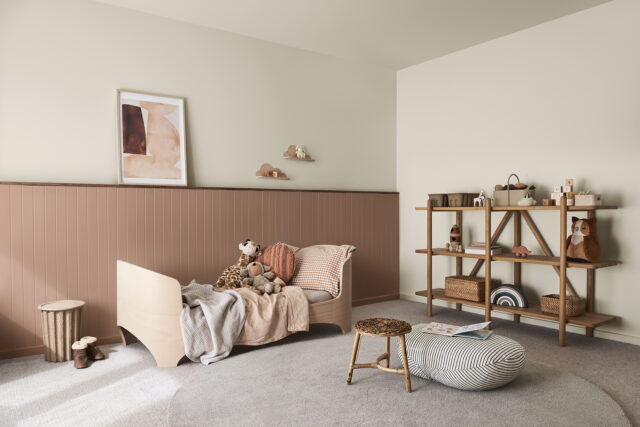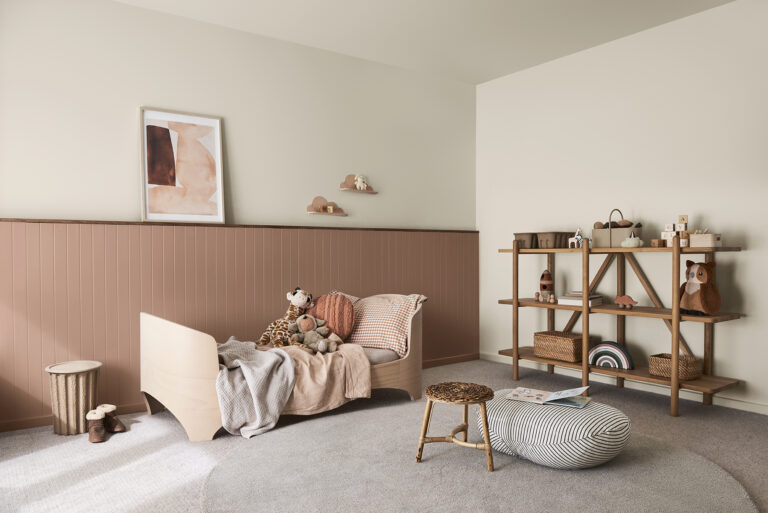 "Both accent colours add interest and make the bedroom more inspiring for a young child but are also colours that they can keep as they grow," says Bree who added even more texture and warmth to the room via pale timber, woven cane and natural fabrics including linen, cotton and wool. "We also amped up the texture by adding a thick pile rug to the already carpeted floor," says Bree.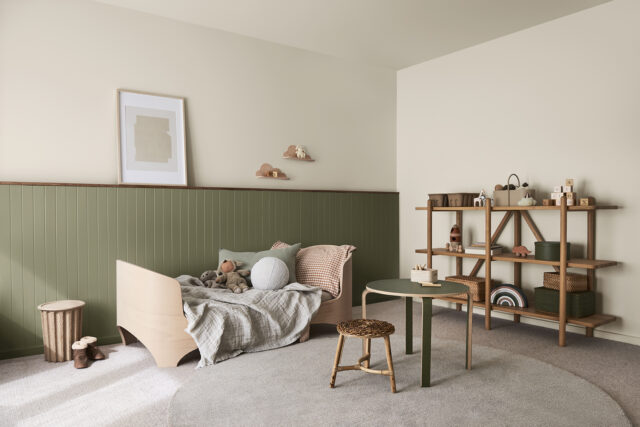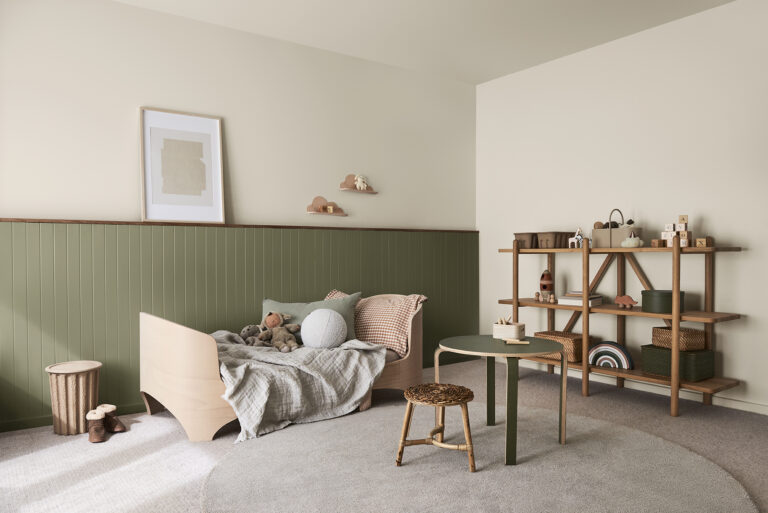 Bree also worked on the home's two entry spaces with the intention of making them feel more inviting, sophisticated and memorable. "The entries have gorgeous, exposed beams and curved arched doorways; we wanted to celebrate both architectural features and did so through colour and décor," says Bree.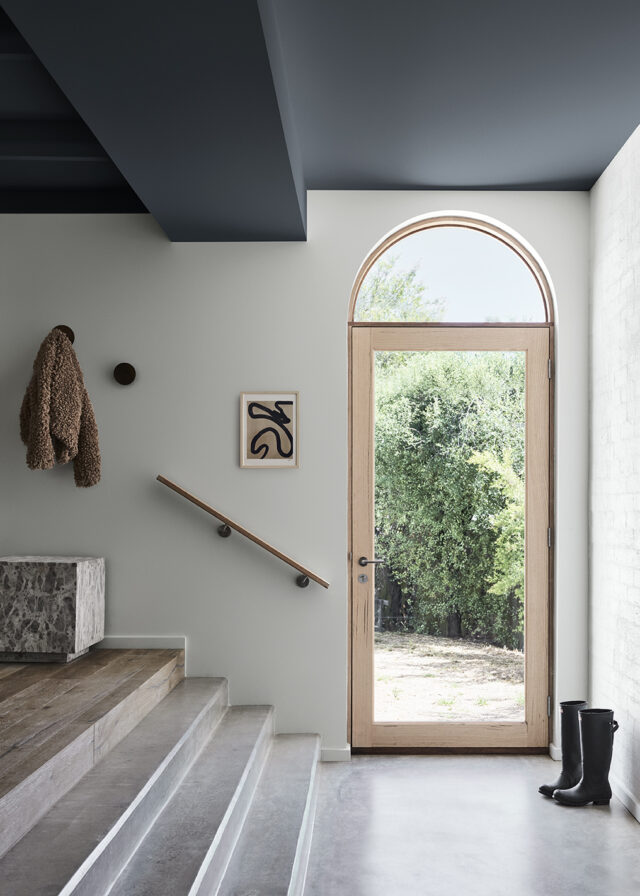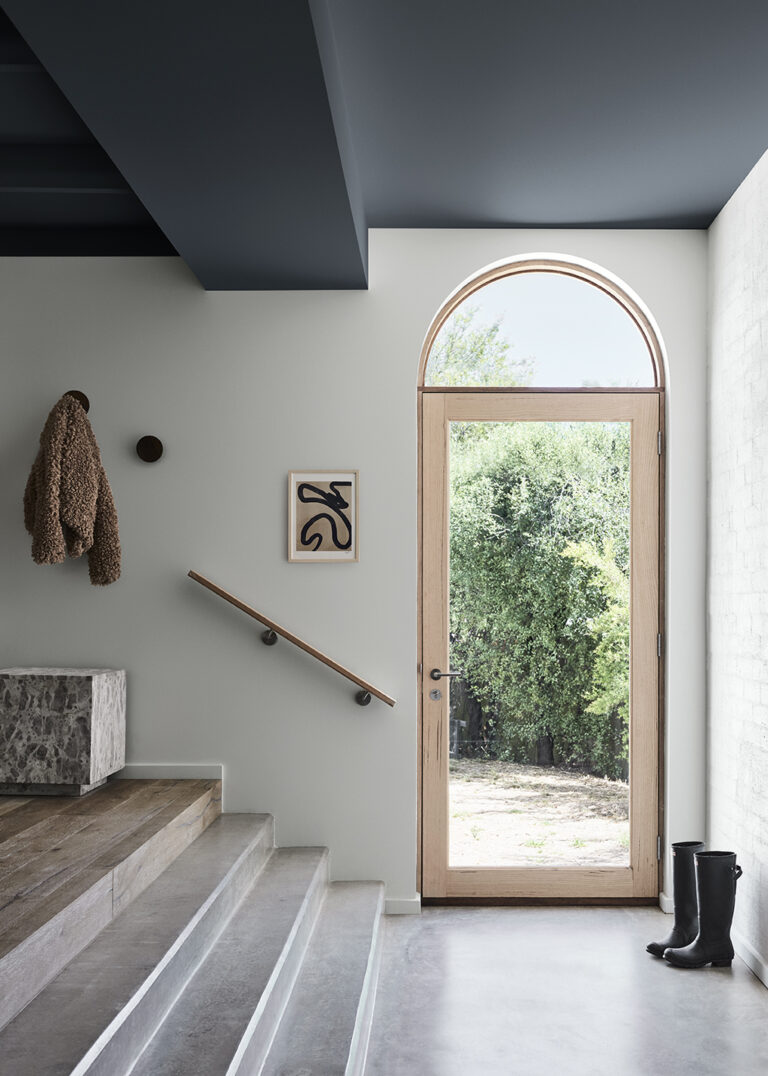 The main entry features a dramatic splash of Dulux Ferry on the ceiling while the secondary space truly shows the power of paint – Bree replaced a stark white shade with Dulux Finnegan before finishing the space with art and handmade ceramics to imbue it with further character.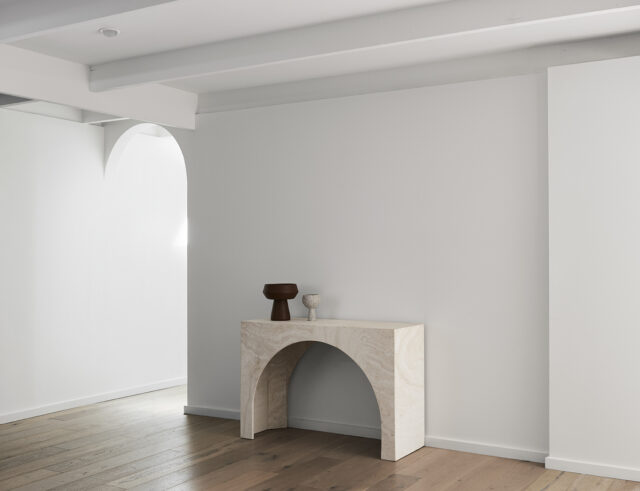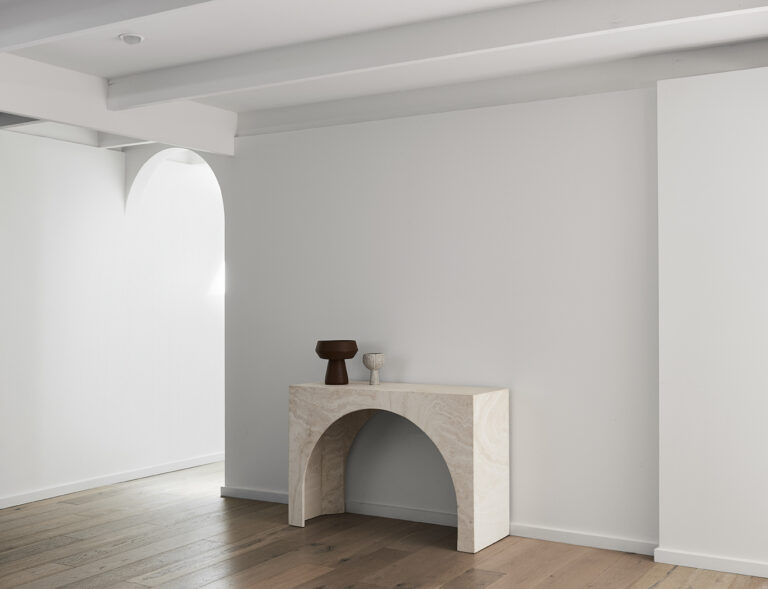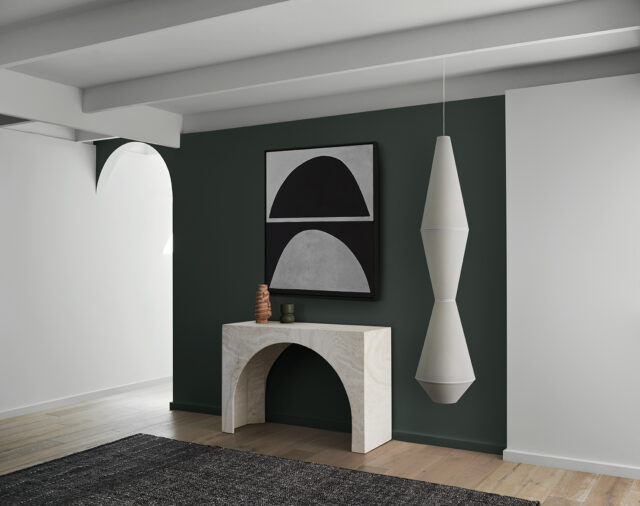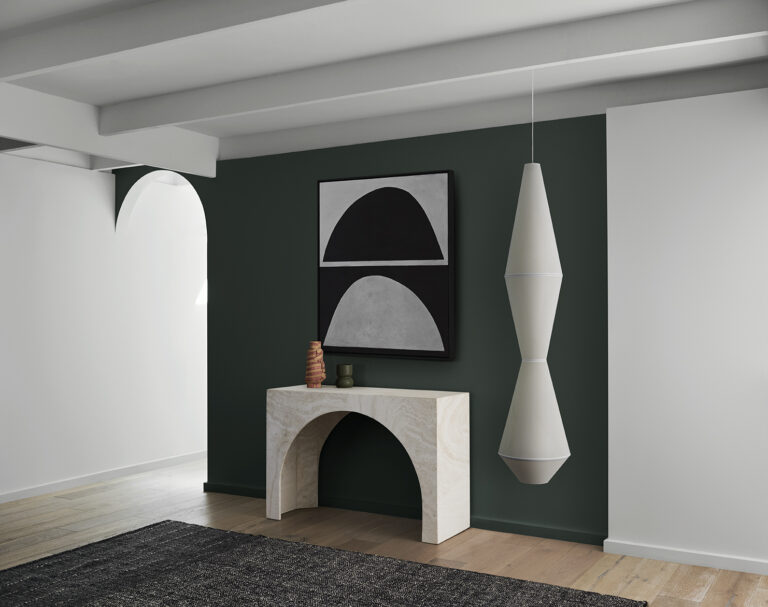 Winter colour tips from Dulux colour expert Andrea Lucena-Orr
When considering colours for your walls, always factor in existing fittings and decor that will remain once the makeover is complete. This may be flooring, cabinetry, window colour, furniture, etc. – knowing what colours and textures will remain will help drive your colour decisions with paint.
Determine whether your room relies on a lot of natural or artificial light to help add warmth and atmosphere to the space. For example, south facing rooms will do well with warmer colours to offer comfort. If the space faces north, you may want to select softer, cooler colours in the palette to keep that sense of light and brightness.
Paint's not just for walls – try it out on décor and accessories like ceramic sculptures, pictures frames and lamps! This is a subtle but impactful way to add new life to a room, especially for those who may not feel ready to inject colour on a larger scale.
Always test colours before you purchase your paint to ensure you're happy with the final colour choice. Dulux sample pots are available in hardware stores nationwide or via the Dulux website. Leave your painted samples up for at least two or three days to ensure the colour(s) work in your space and under different lighting conditions, both natural and artificial and view in different weather conditions i.e., bright sunny day versus a dull grey day.
Photography: Lisa Cohen | Stylist: Bree Leech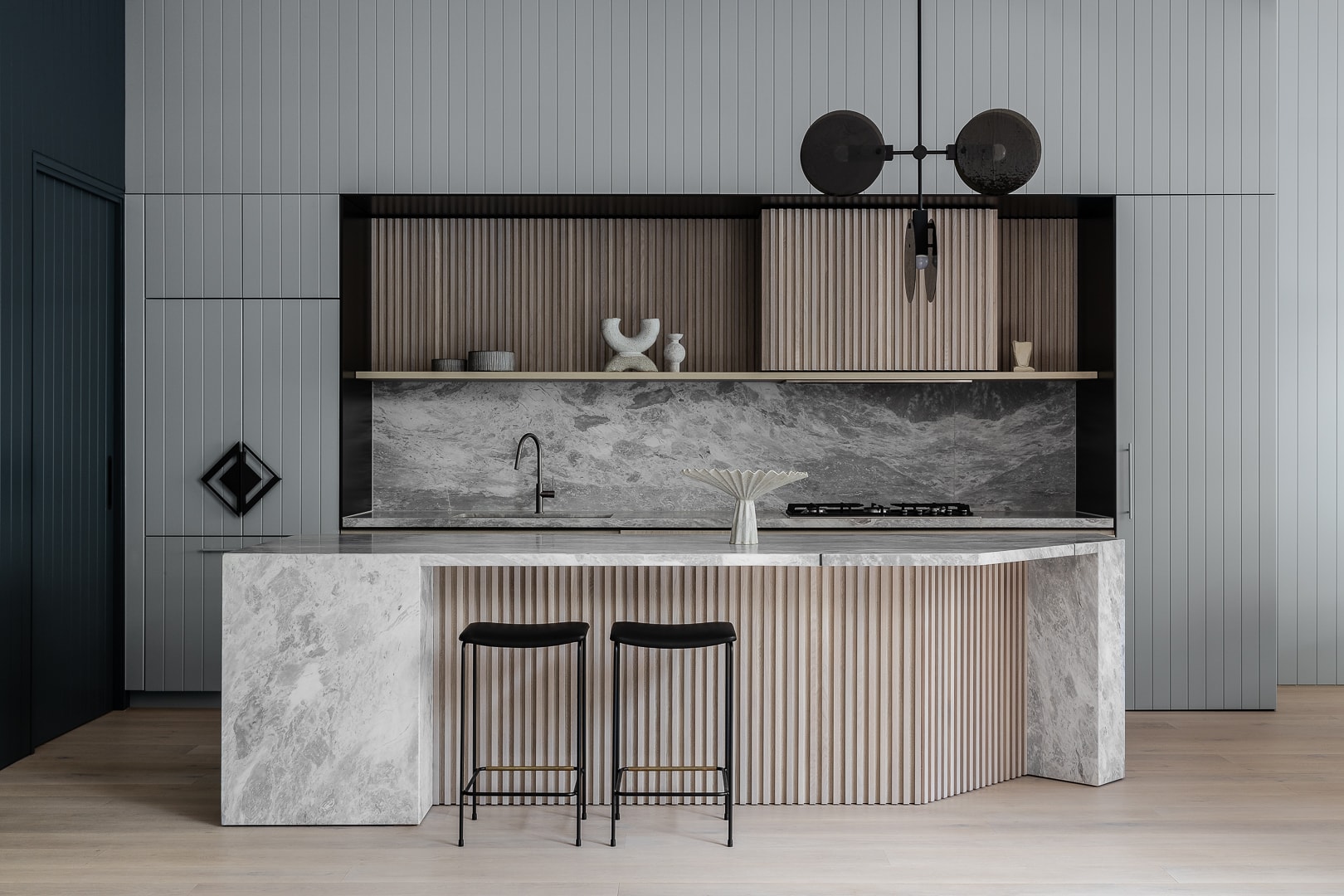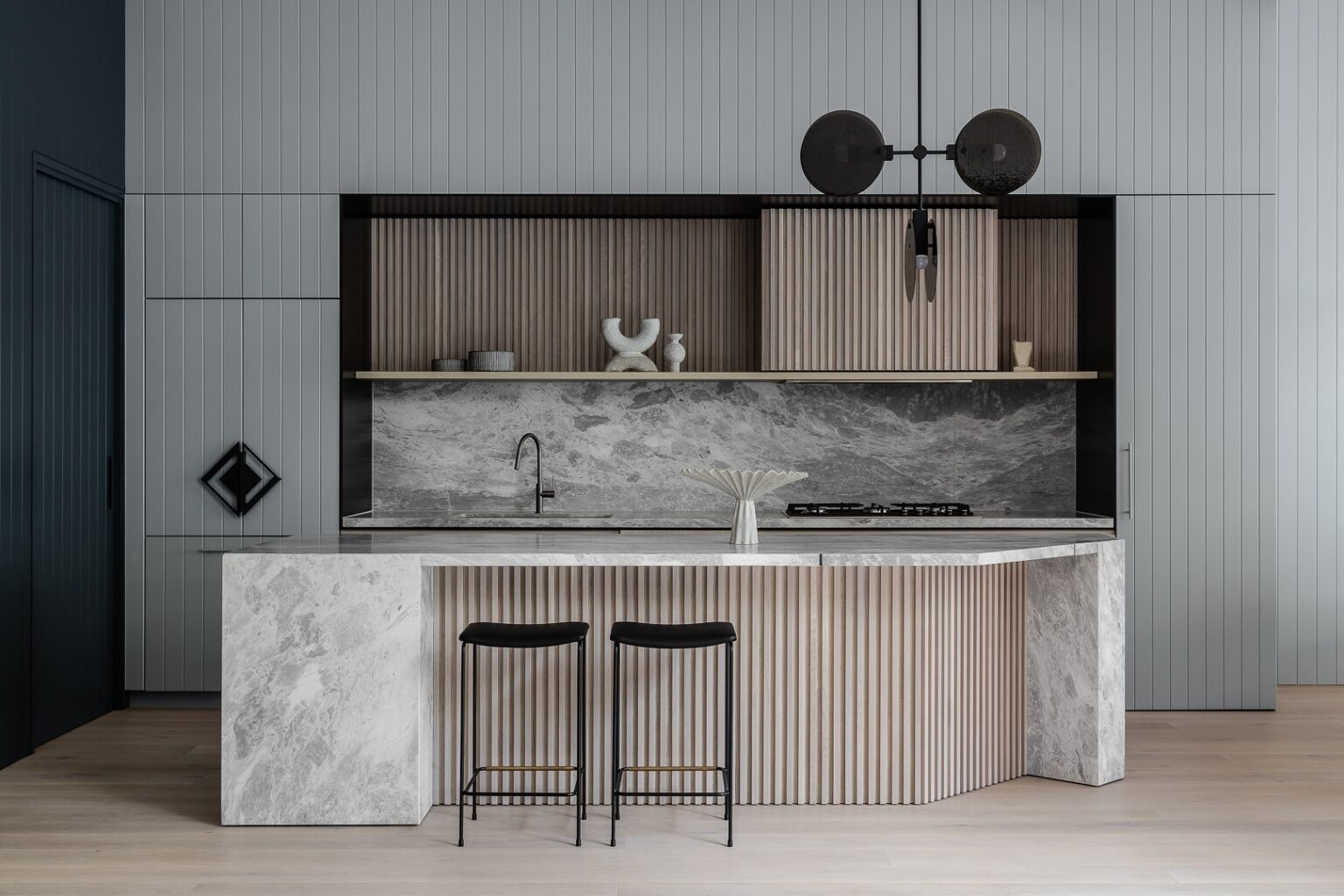 2022 Dulux Colour Awards finalists: Moody colour trending
My favourite awards on the design calendar, the Dulux Colour Awards always deliver an incredible amount of interiors inspo for…