As many of you will know, interior stylist Julia Green has transformed a 600 square metre heritage warehouse in Geelong into a stunning retail concept flagship store for her business Greenhouse Interiors. A gorgeous space, complete with fully functioning kitchen, bathroom, bedroom and lounge (where every room is shoppable – whoop!), Julia partnered with Dulux to create the bedroom, using the Flourish palette from the paint brand's 2022 colour forecast.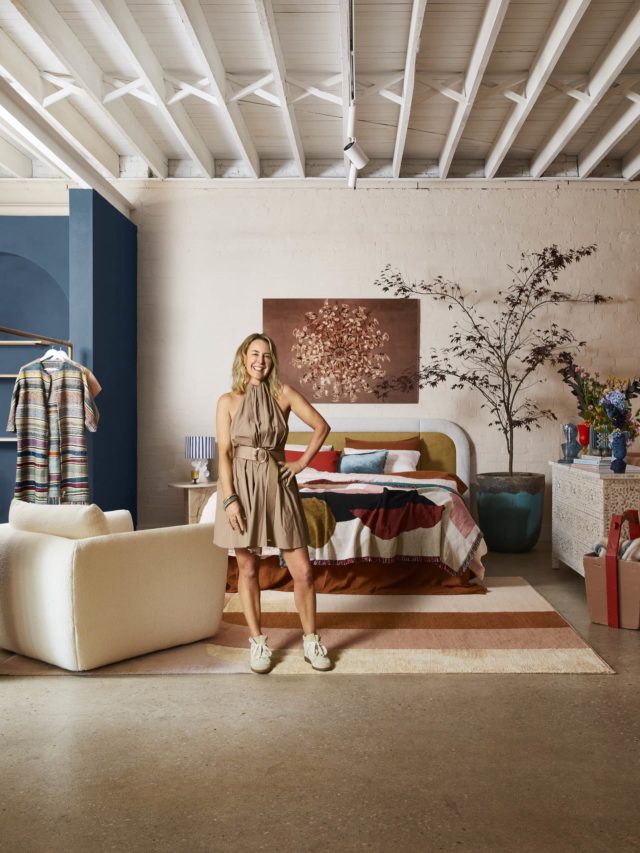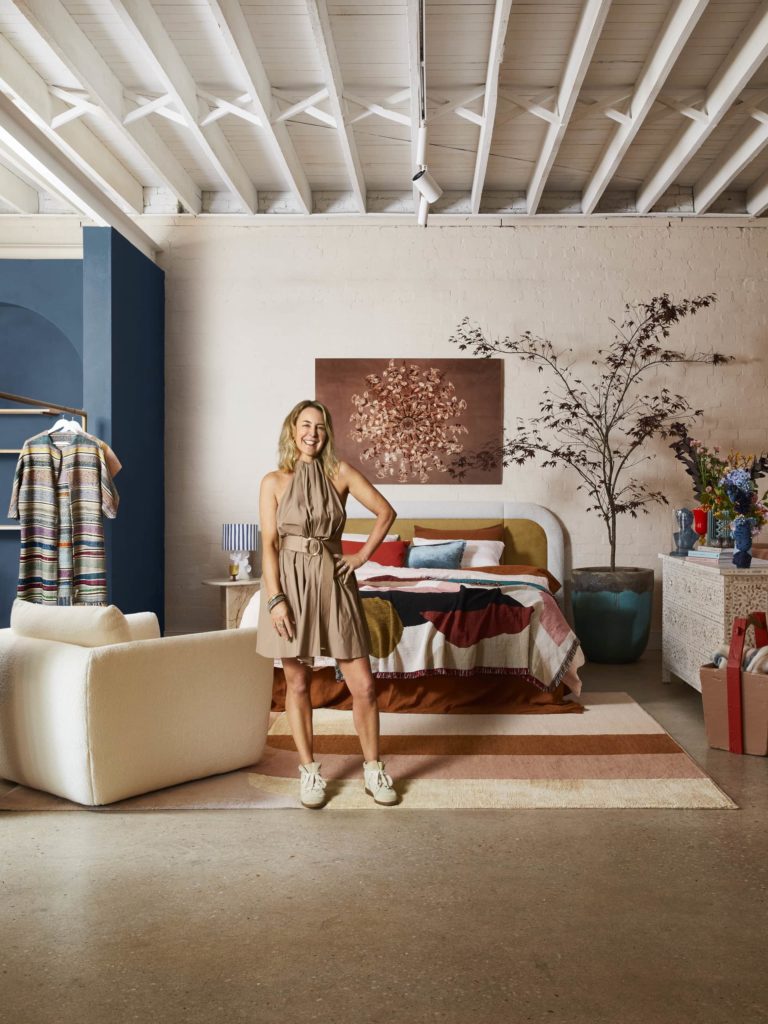 "Our aim was to demonstrate how much difference just a touch of colour can make. The Flourish palette was perfect for this. It's sophisticated without any sense of ego or pretension; sometimes earthy, sometimes daring, and easy to style. It's also highly versatile with hues that are both soft, beautiful, and timeless," says colour guru Julia who loves singing the virtues of a paint change when it comes to renovating.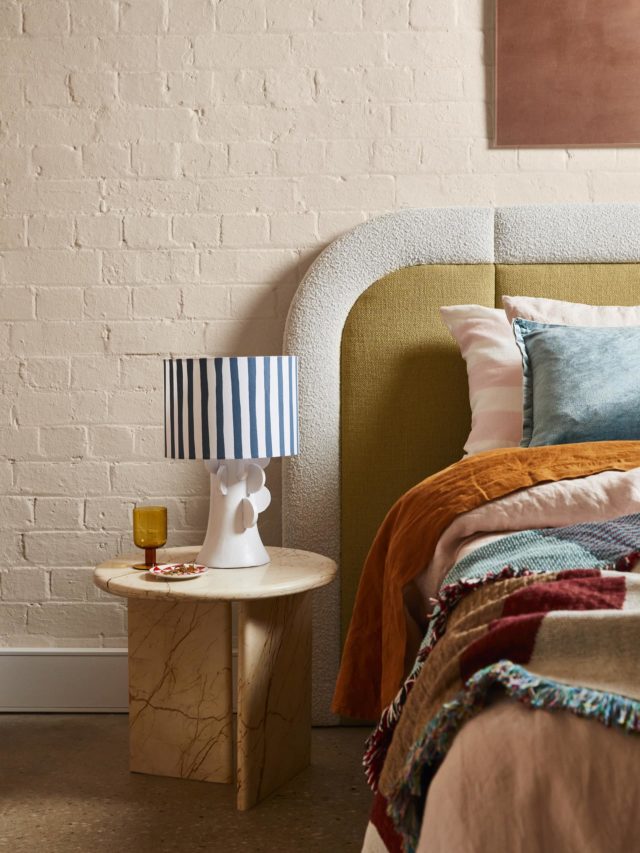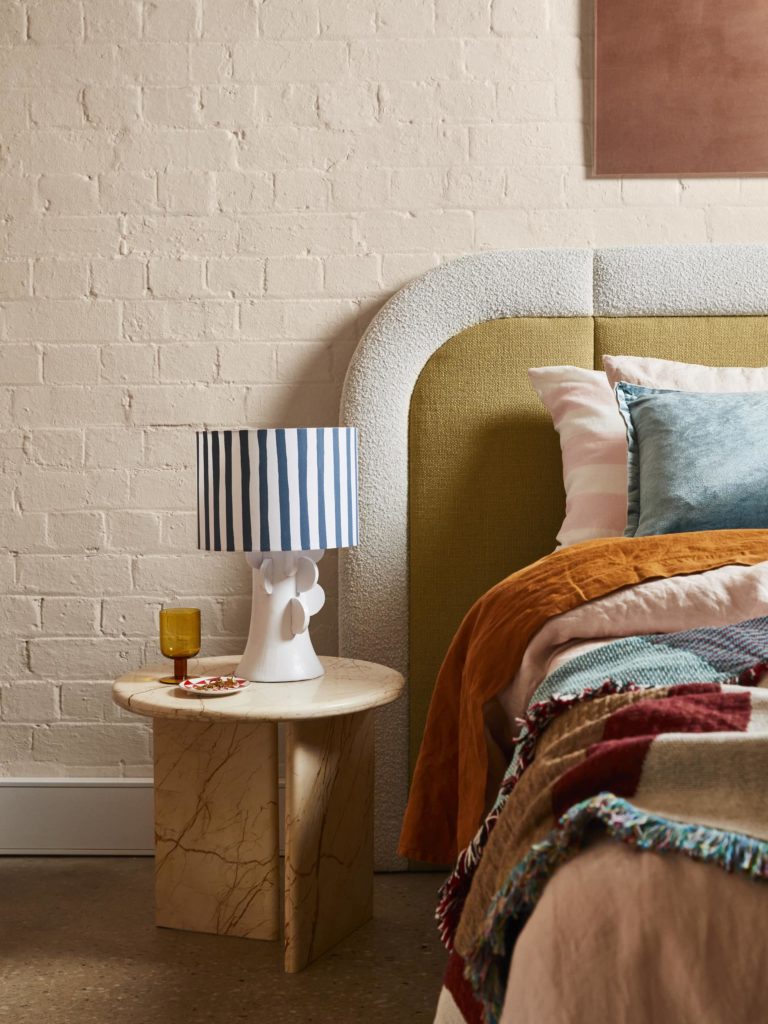 "Not all renovations start out as a blank canvas, in fact, many people buy renovated homes that are not styled to their liking. That's where a fresh coat of paint and injection of colour can really come in handy. It's one of the best ways to change up the look and feel of your home, without committing to a full-blown renovation," says Julia.
Julia used Dulux Clay Pipe Half (a soft neutral with pink undertones) and Dulux Kenepuru Sound (a deep, rich blue with a hit of purple) on the walls and incorporated other tones from the Flourish palette through furniture and styling objects. All in all, it's a warm and inviting result.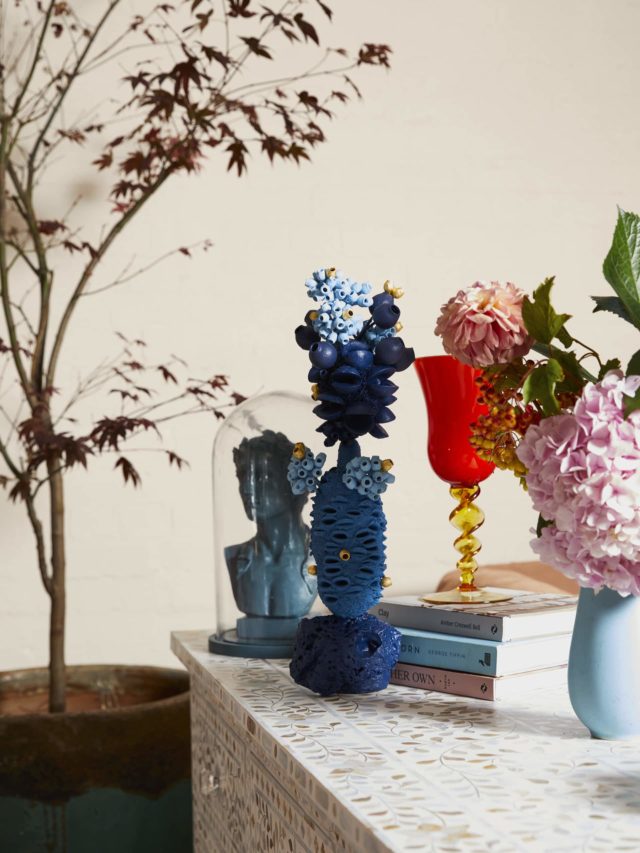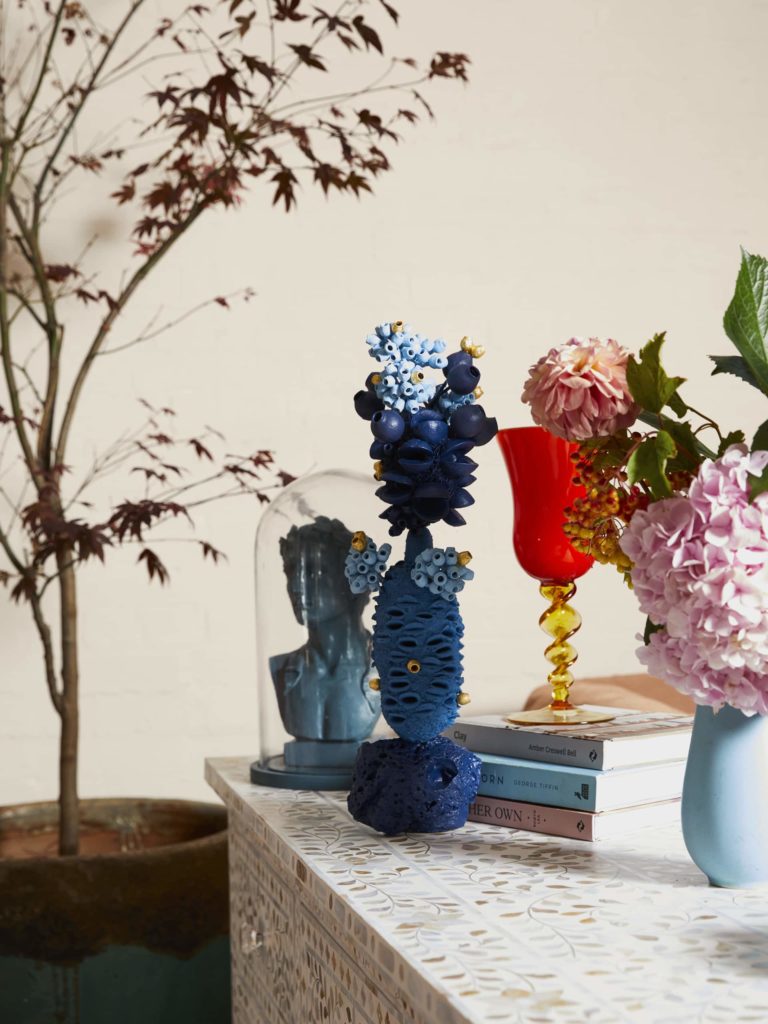 Julia's top styling tips
Adding colour to your home can be transformative, so don't be afraid to experiment and explore. It may not always work out the first time, but it's worth persisting until you achieve the perfect balance.
Colour evokes emotions, so it's best to consider how certain hues make you feel – whilst you may love a bold red, living with a whole room of it may be overwhelming. The good news about paint is, if you don't love it, you can always paint over it. If in doubt, ask a friend or get a second opinion from a trade specialist – they are there to help!
Don't be afraid to mix the old with the new and use bolder hues as accents rather than solid colours en-mass to avoid being too overpowering.
When decorating, always start with a blank canvas and add one piece at a time to ensure the balance is right. Sometimes how you edit your space can be more important than adding the homewares itself, so go slow.
Purchase Dulux A4 swatches, colour stickers or sample pots from the Dulux website of from your local paint shop to accurately test the colours around the room and view them at different times of day. That way, you'll feel assured you've selected a colour(s) you'll love.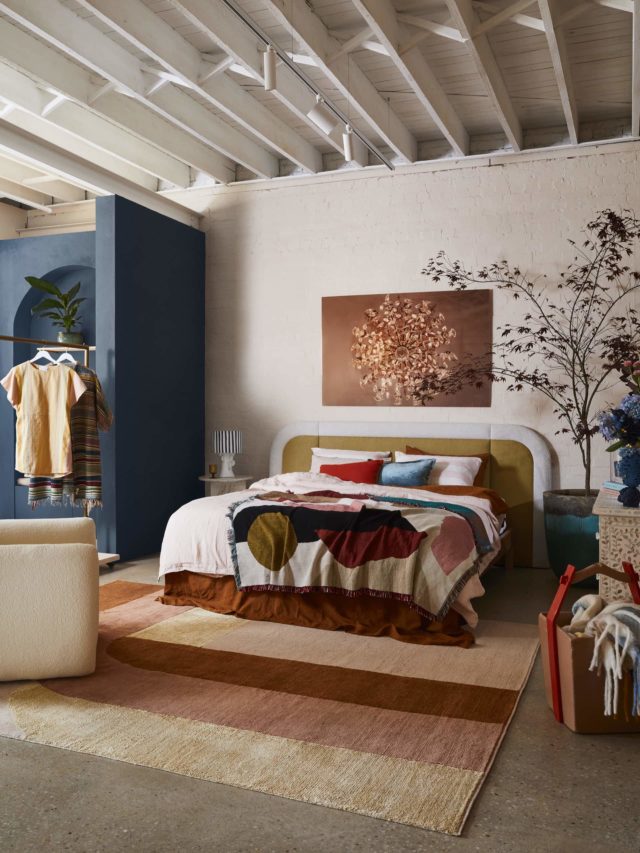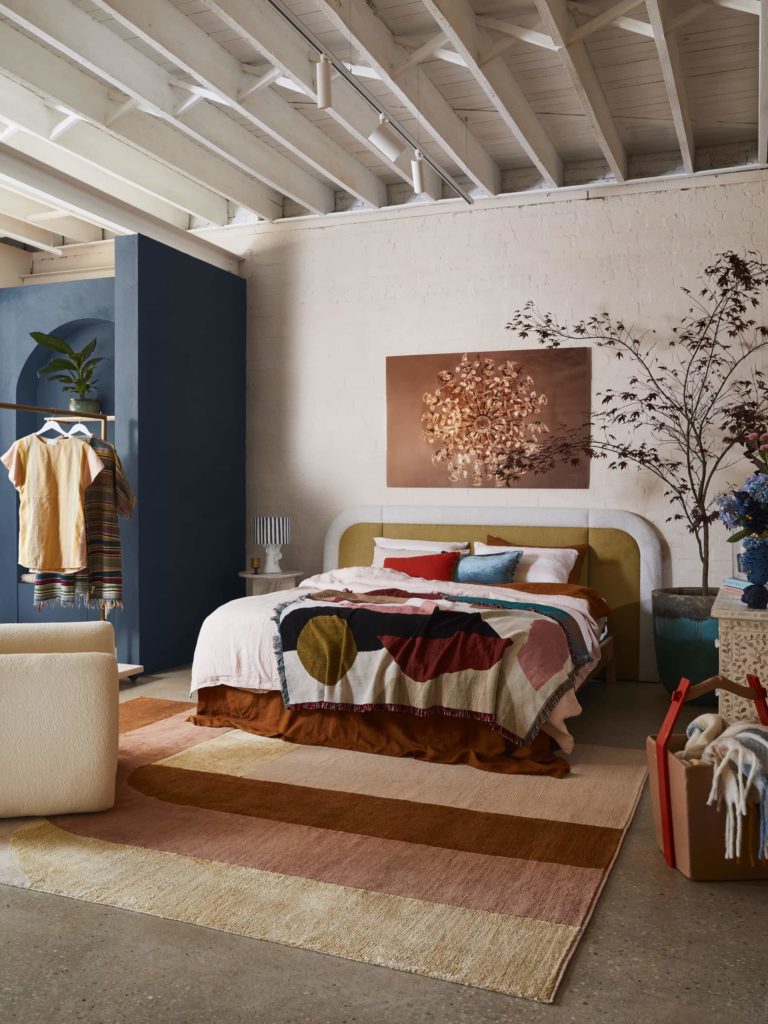 Styling: Julia Green | Photography: Armelle Habib| Assistants: Justine Lanigan and Jessica Retallack