We're always excited for a new Kip & Co. drop and this week saw the launch of the brand's Spring/Summer '21 collection titled Golden Hour. Inspired by countryside weekend escapes, nature is certainly at the forefront – there's bold florals, statement stripes and tactile tartans in a palette of golden hues, fresh blues, berry shades and ivy greens. Woven linens, giant tassels and plush quilting feature too.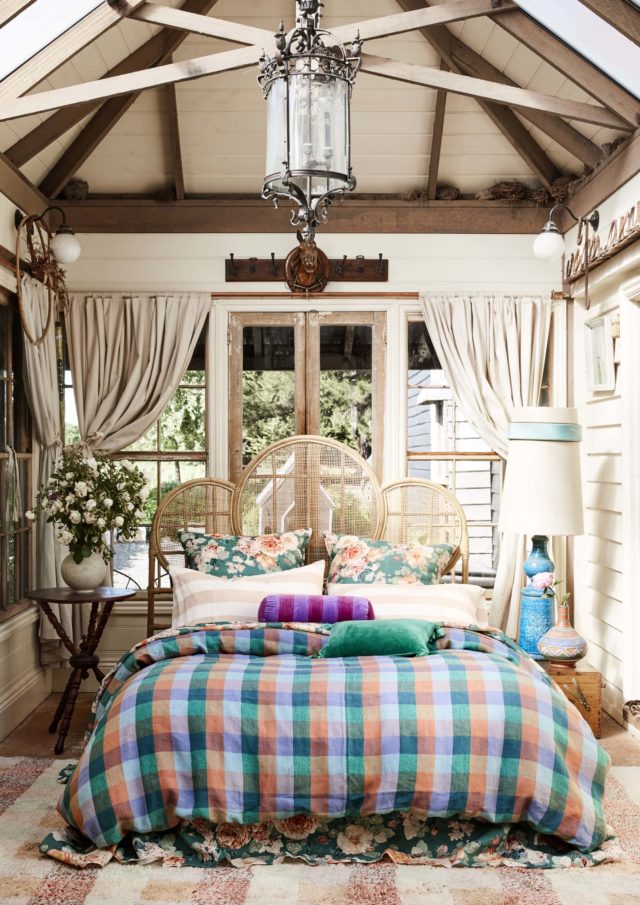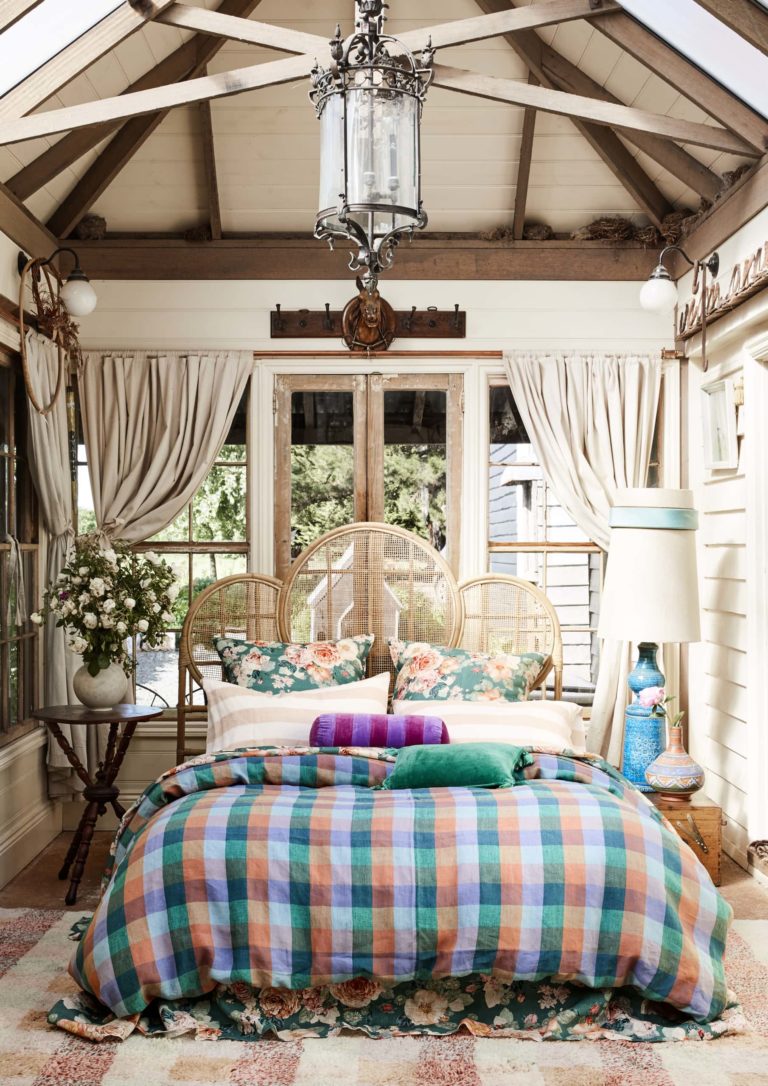 "The collection is inspired by sweet weekend escapes where time moves slowly, while a wild and abundant nature comes into focus," says Kip and Co. co-founder Alex McCabe.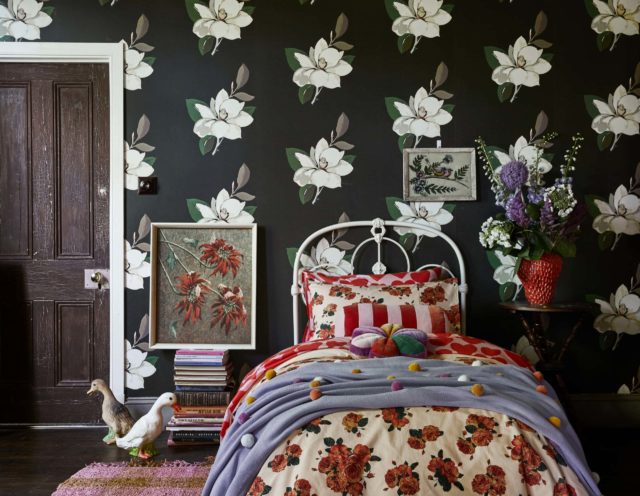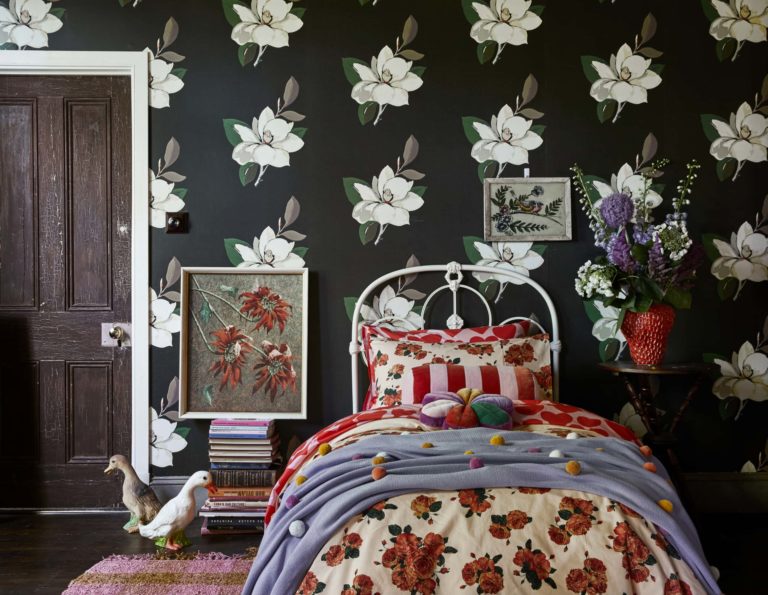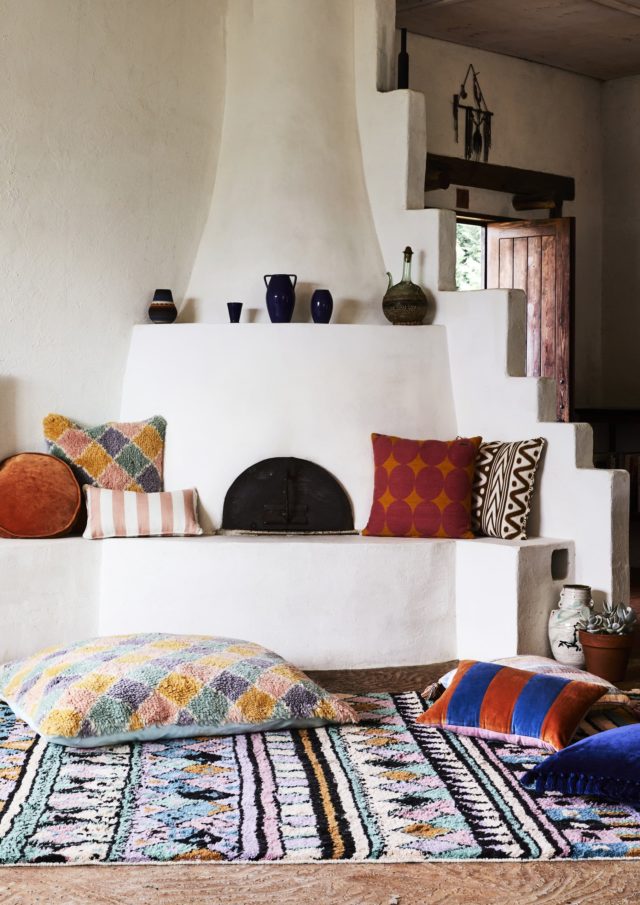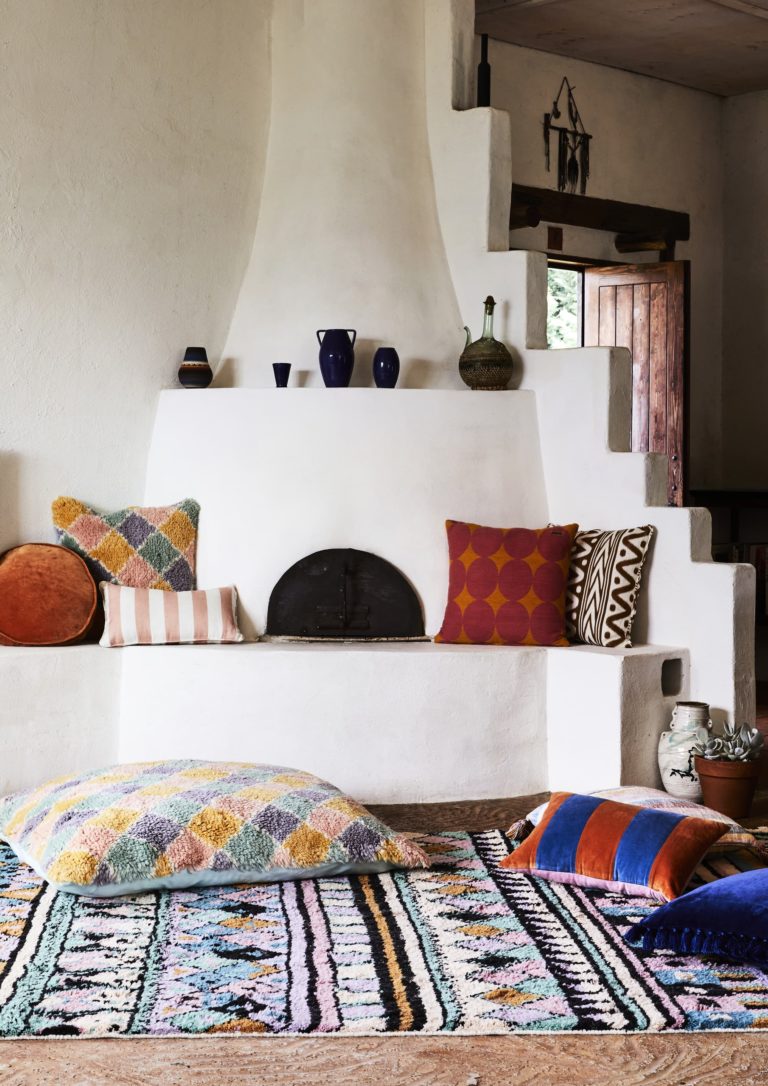 The brand's commitment to nature can be seen in its new sustainability focus also, with all of the cotton bedding in this range made from certified organic cotton. This means harmful chemicals, irritants and pollutants have been removed from the brand's supply chain and there is reduced water usage in the manufacturing process too. With these new practices, this season alone, Kip & Co. will save over 25 million litres of water!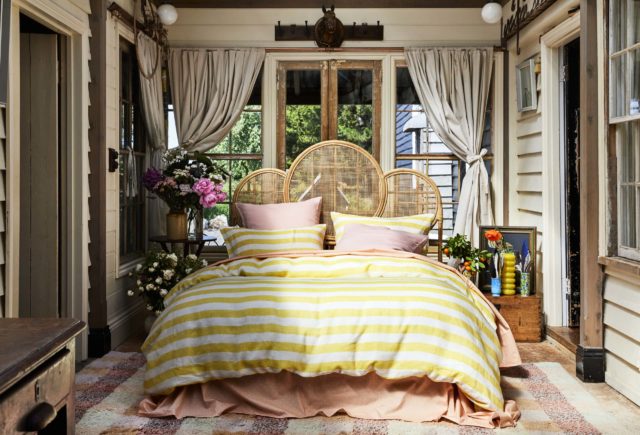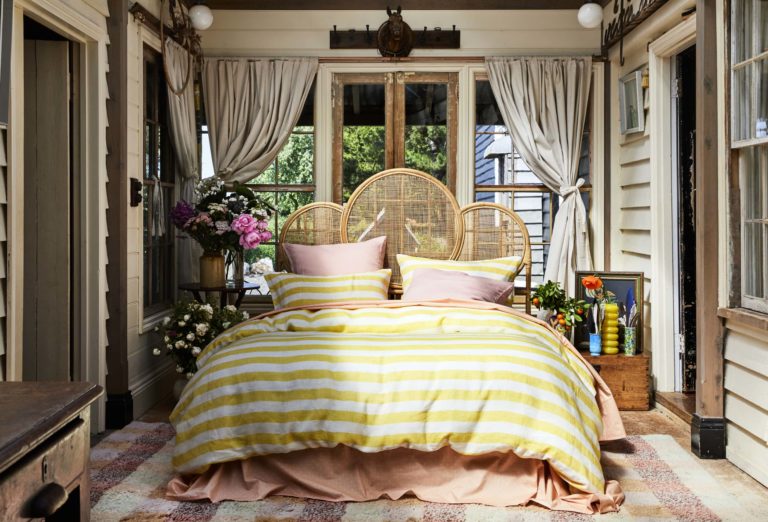 "For the kids, we're channelling those perfect days, where you can briefly unplug and reconnect with the simple pleasures of life," says Alex. There are embroidered florals, jumping frogs, diving penguins and a starlit night design. The collection also sees the return of several kids' favourites including velvet beanbags, petal cushions, duffle bags and floor rugs.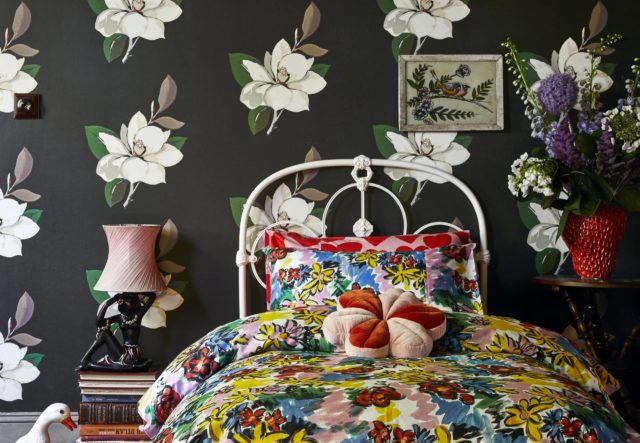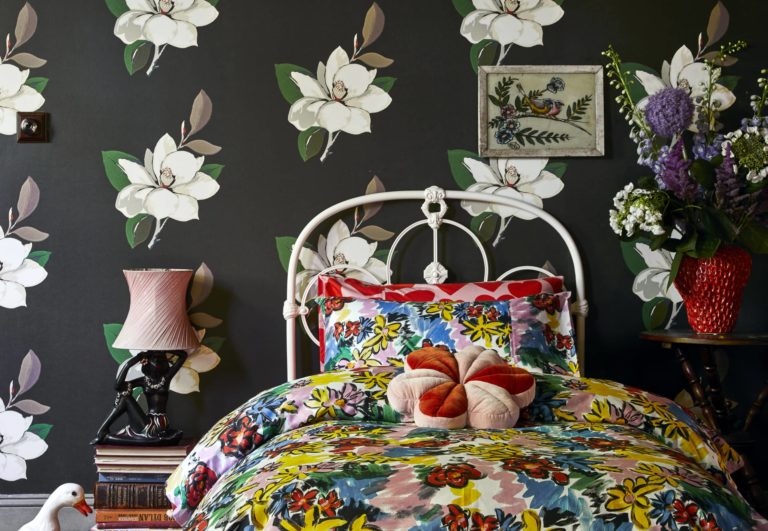 This season's tabletop offering is rather gorgeous with two new brass napkin rings available in a tropical palm or fish design, perfect for summer entertaining. "We're getting festive in the kitchen as we head into the season of entertaining. Our beautiful tableware and cutlery celebrate the joy of nourishing and flourishing our bodies and sharing that with those we love the most!" says Alex.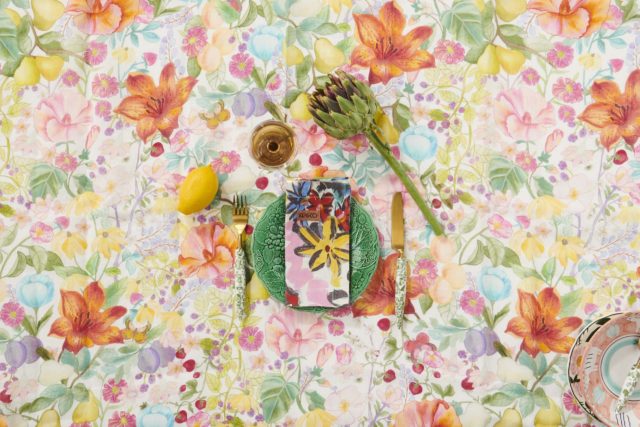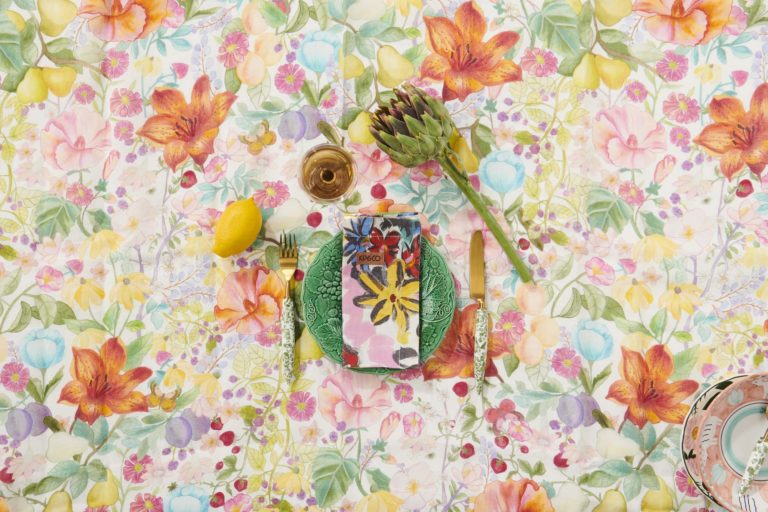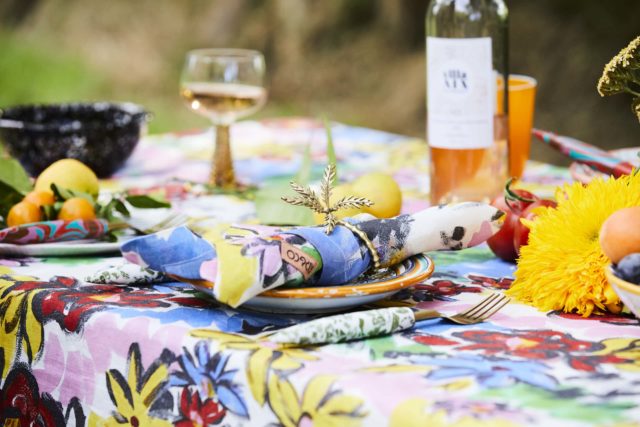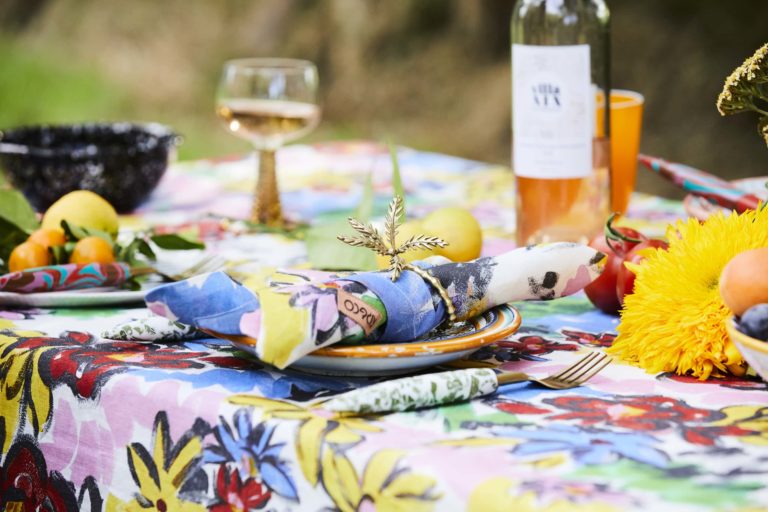 The kids' apparel range is typically bold but this time includes swimwear too. "Our kids' apparel is a collection packed with colour to match their energy! Dedicated to all those kids who are shooting stars, we have prints that will spark their imaginations and styles that are ready for their biggest adventures."