While there's plenty for maximalists in the new Kip & Co. range 'Magic Happens,' the collection is brimming with options for those who favour a more subdued aesthetic. The brand's autumn collection has a focus on incorporating chunky texture into the home and not just the bold pattern we've come to expect from the brand.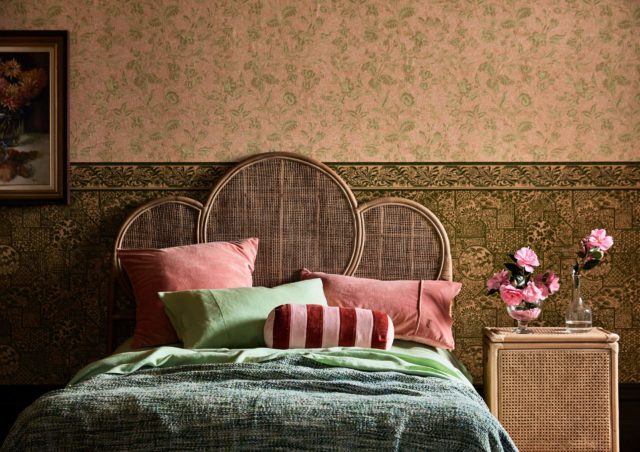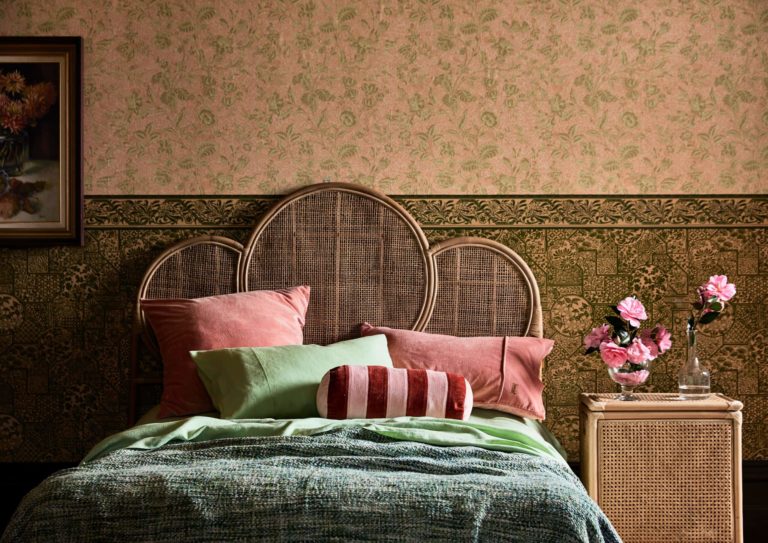 "With tactile fabrics like cotton velvet, French linen, soft cotton, chunky blanket knits, and waffle, the range is a reminder of the importance of touch, and the beauty in slowing things down," says Kip & Co co-founder Alex McCabe.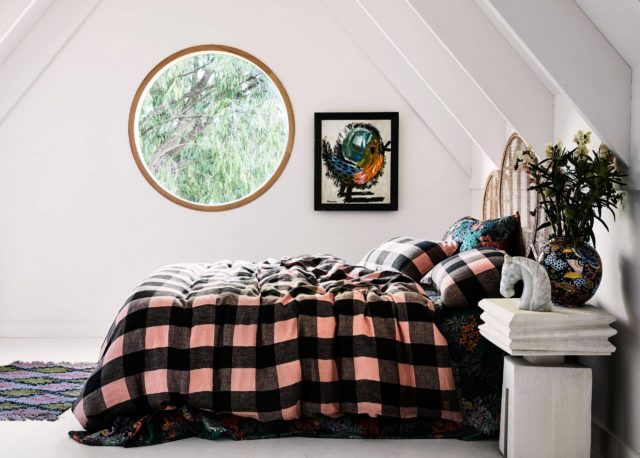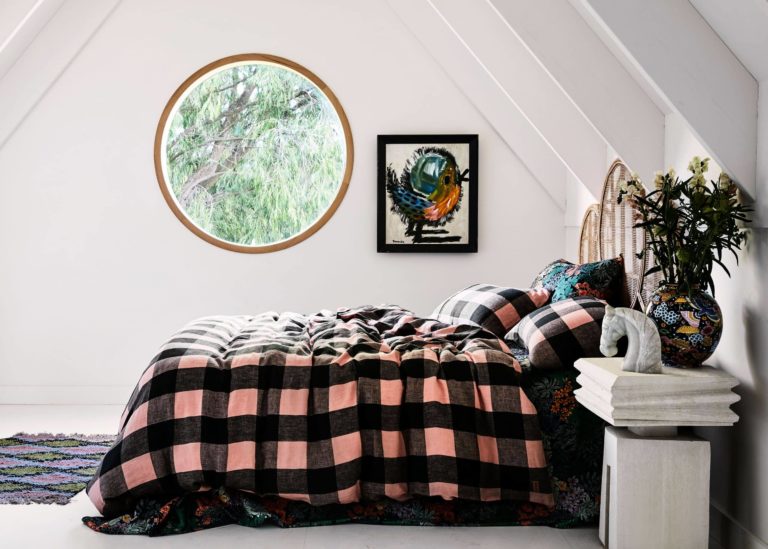 The new collection features pretty new velvet and linen shades (hello nude!) as well as some seriously gorgeous chunky knit throws that look both stylish and snuggly. Other standout pieces (that would look equally at home on the couch or the bed) include the gorgeous harlequin print 'Iced Vovo' throw as well as new shades of the brand's signature tassel throws.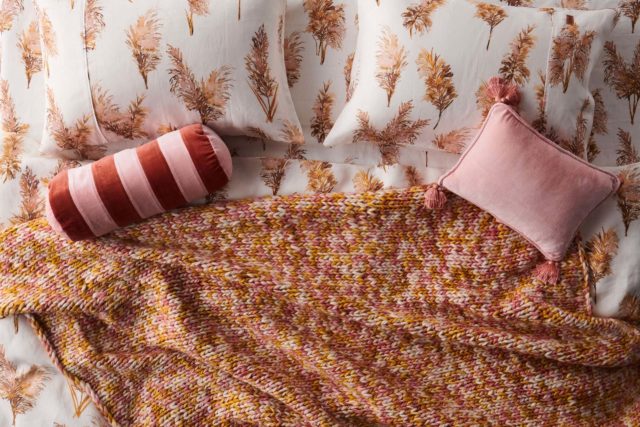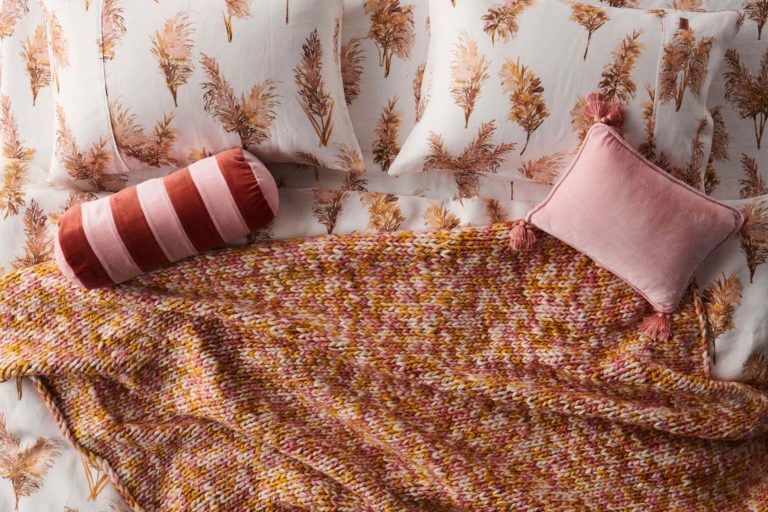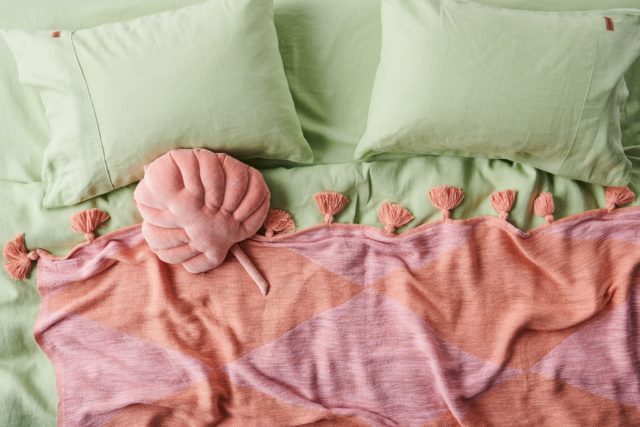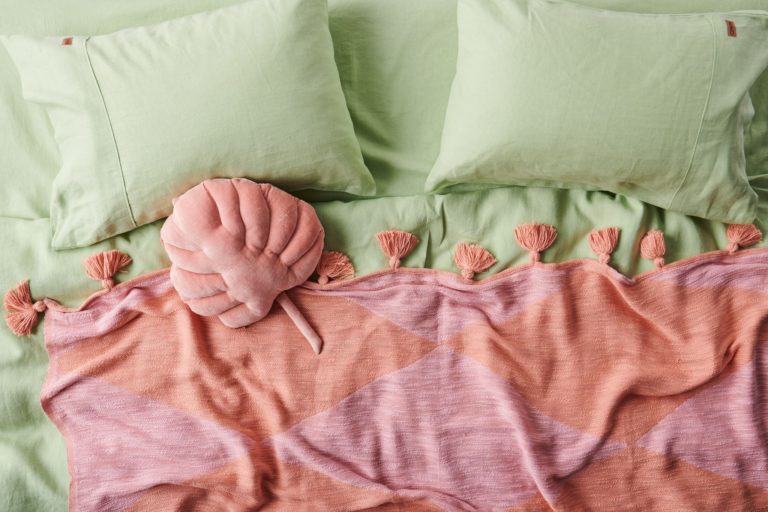 "You can include colour and texture – it doesn't have to be all about the print. Sometimes it's about adding a textural element without going the full maximalist hog," says Kip & Co. marketing coordinator Amy Clarke who suggests starting with a plain linen or velvet and building the look from there.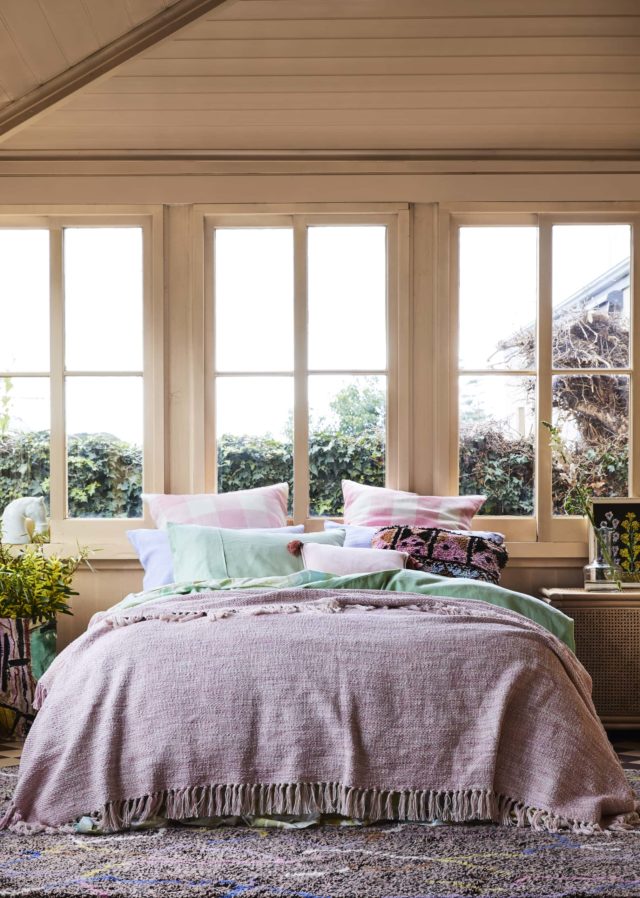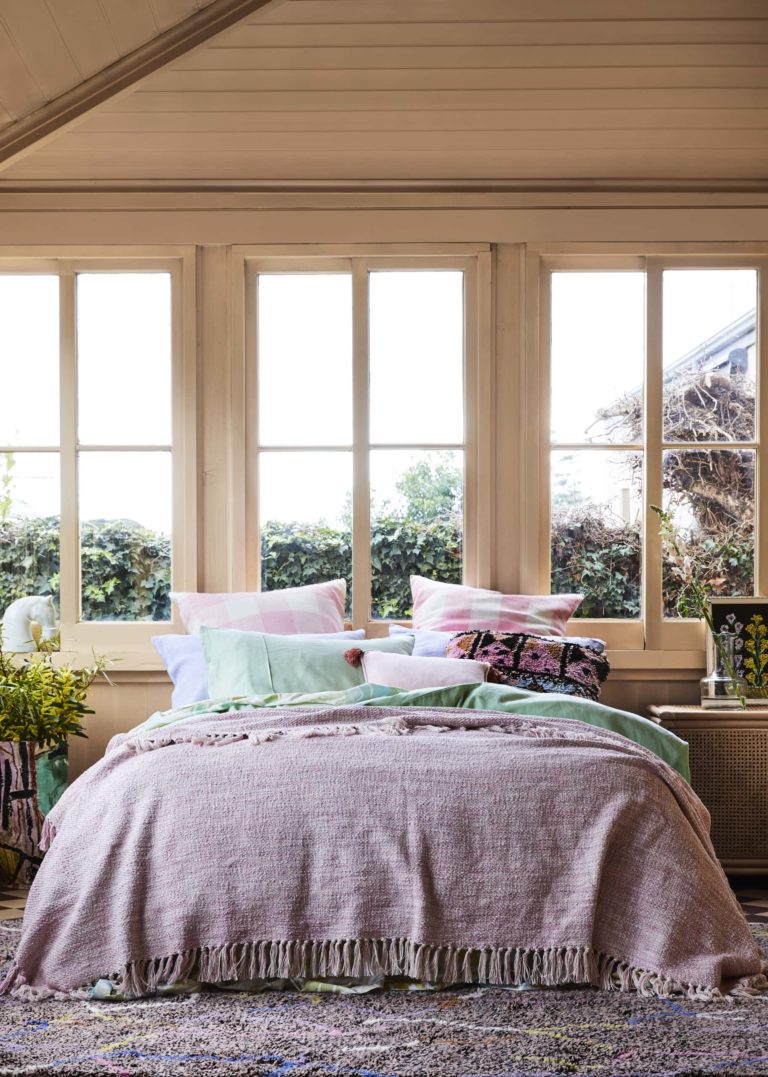 "The collection is an ode to those moments of magic amidst the mayhem – the wonder of a rainbow, the twinkle of the stars, the laughter of your best friend. We shot in an incredibly romantic old hotel, and if the walls could talk, they would've whispered stories of a simpler time," says Alex.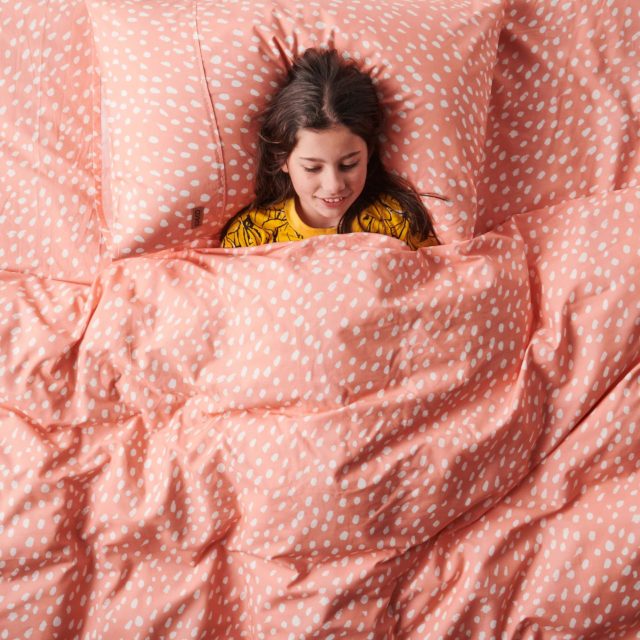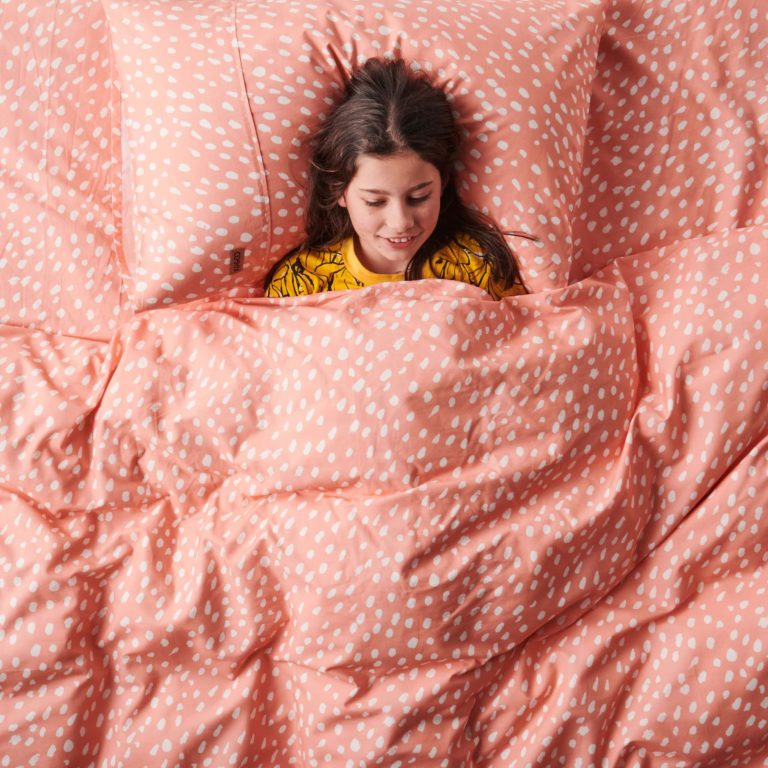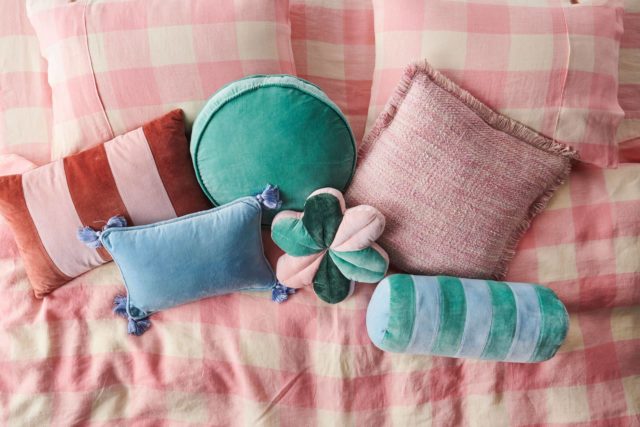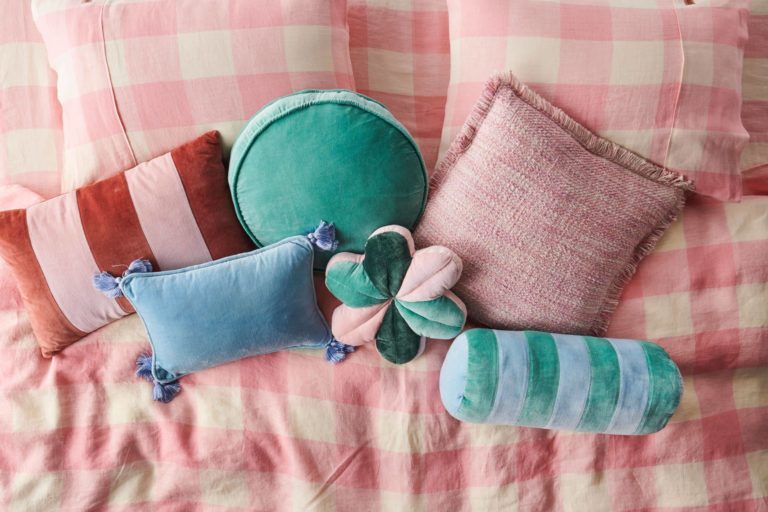 The latest tableware range features cutlery, table cloths, aprons and napkins in a fabulous array of new prints designed to make staying home a bit more joyful. "In the kitchen, we're embracing the golden era of dining in. Our beautiful tableware and cutlery collection celebrates the joy of a home cooked meal, with a feeling of festivity and fun," says Alex.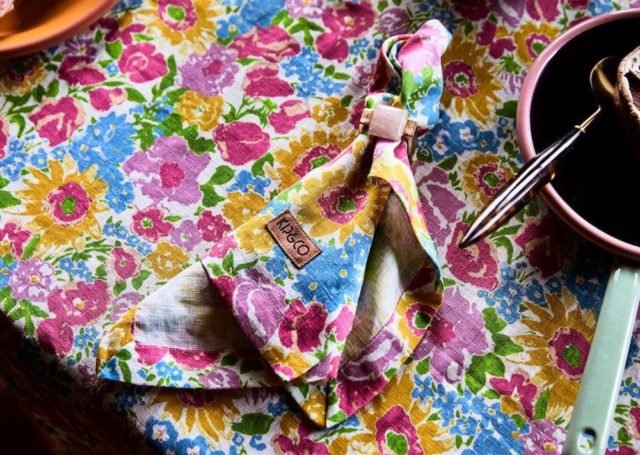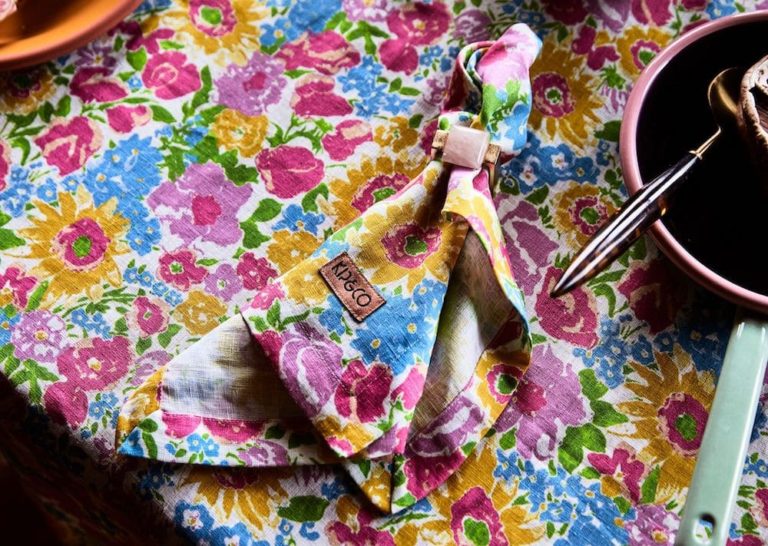 Favourite collection prints have been turned into apparel – there's leggings, tees, sweaters and a series of absolutely stunning cardigans. "We are so excited to intro our new hero – the big knitted cardigan is a must-have wardrobe essential," says Alex.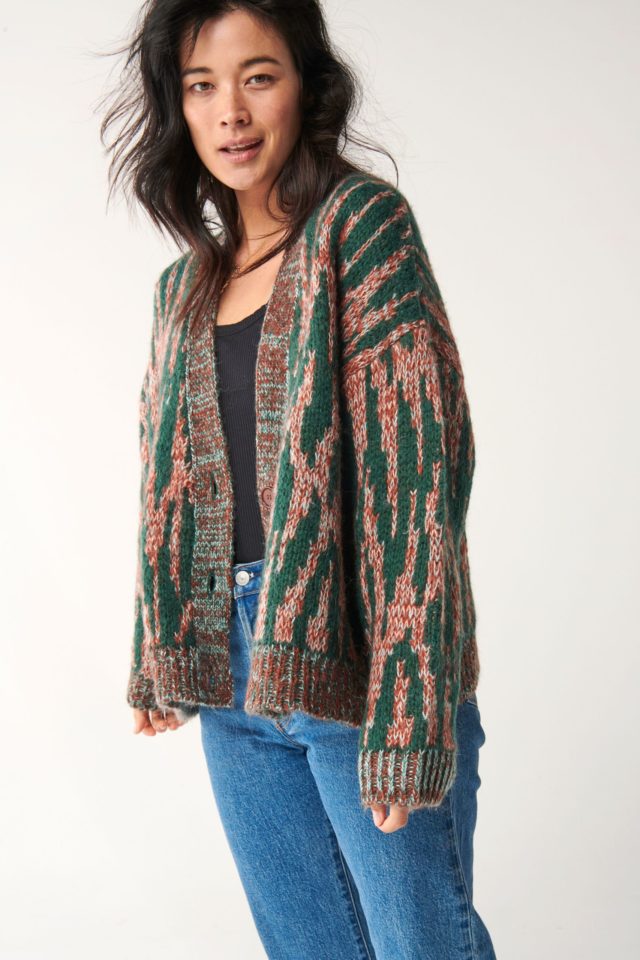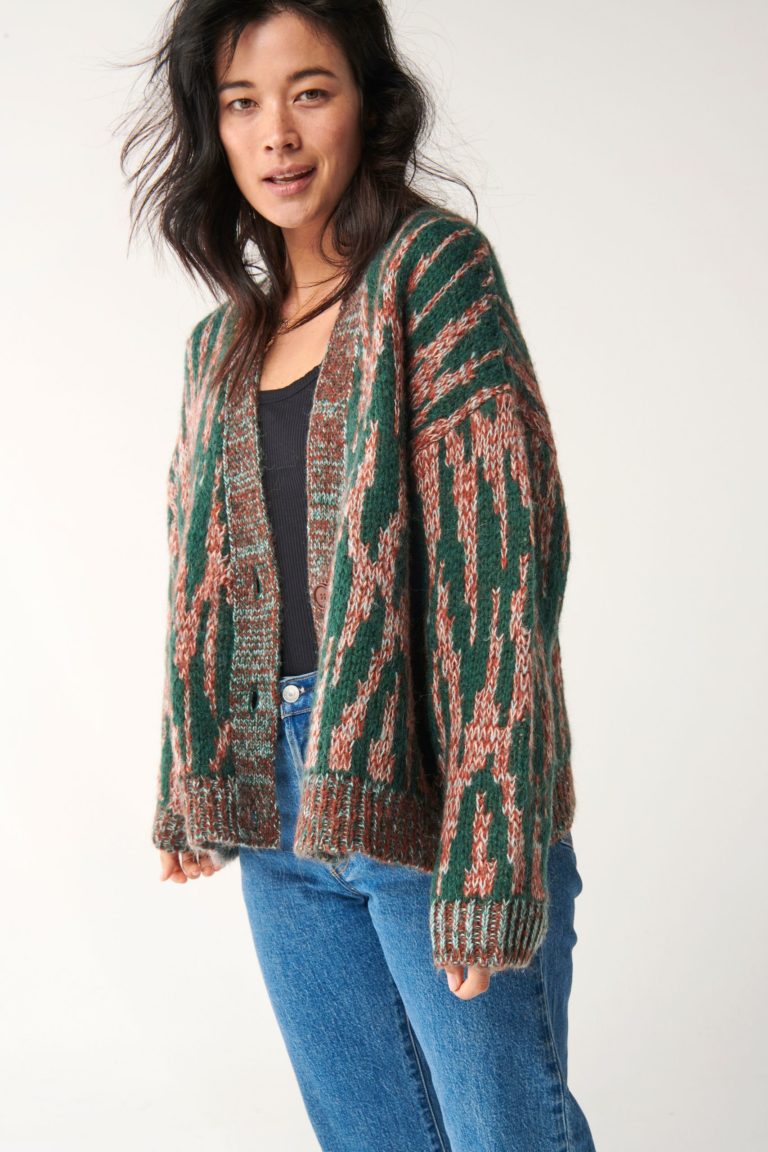 Maximalists never fear though, you are very much catered for. From whimsical florals and foliage, to a fabulous Greek God inspired print, there's plenty to feast your eyes on.