While Kip & Co.'s latest Spring/Summer collection 'Vacay' was designed last summer, its inspiration has since proved rather prescient. In an eery twist, it was centred around the idea of holidaying at home. "Little did we know how literal that inspiration would become!" says co-founder Alex McCabe who is based on Victoria's Mornington Peninsula.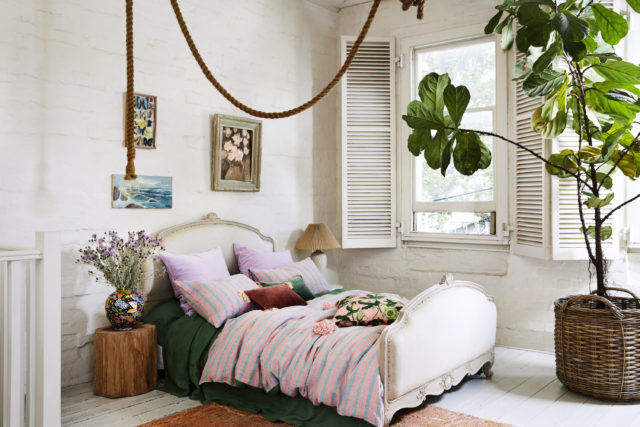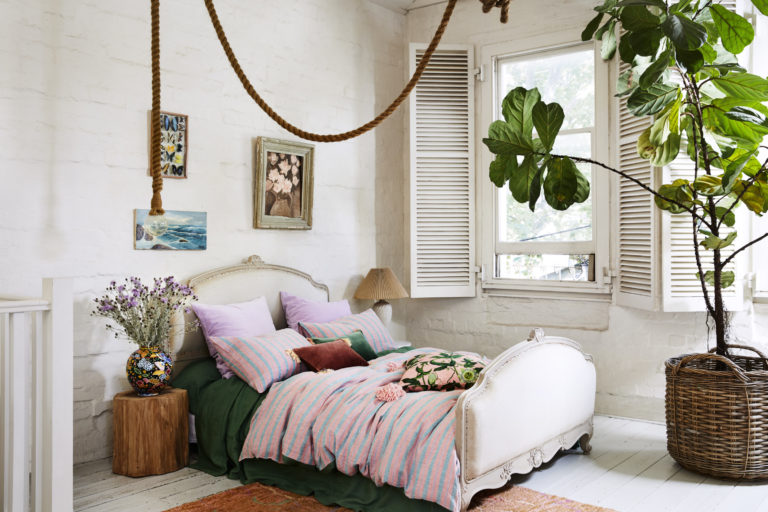 "When home is your whole world, we want it to be the most beautiful world possible. This range is a reminder that just because you can't go away, doesn't mean you can't vacay," says Alex of the fun new range that features lots of gorgeous green and lavender tones.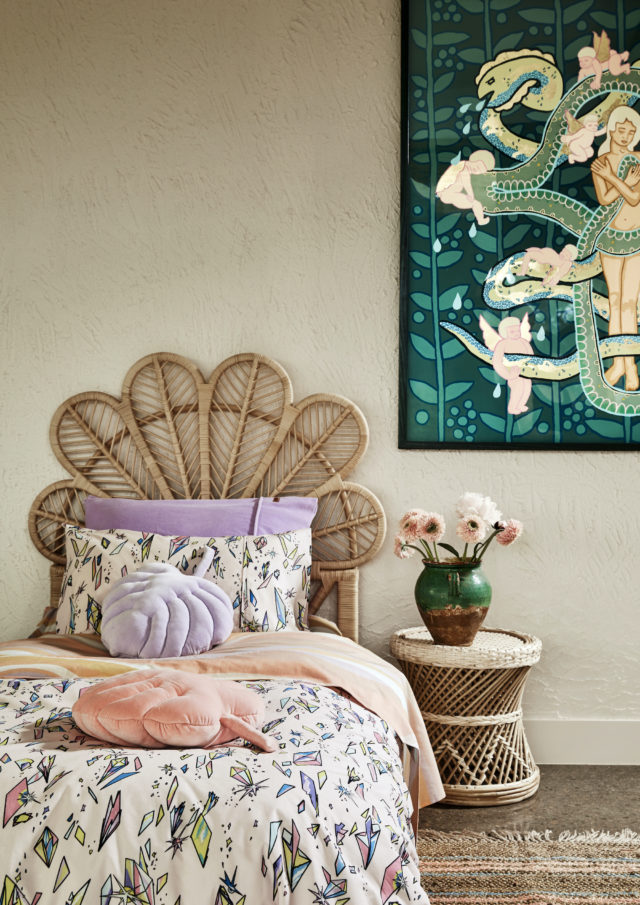 And just like every other outing from the brand, this one pairs a clash of prints including feminine florals, classic stripes, Australian seascapes and lots of brilliant blooms. Key colours include chestnut brown and vintage pastel hues of clear blue, agave green and the aforementioned lavender – all designed to bring calm and serenity to the home this summer.
"In a nutshell, it continues the mix and match story that is uniquely Kip & Co!" says Alex.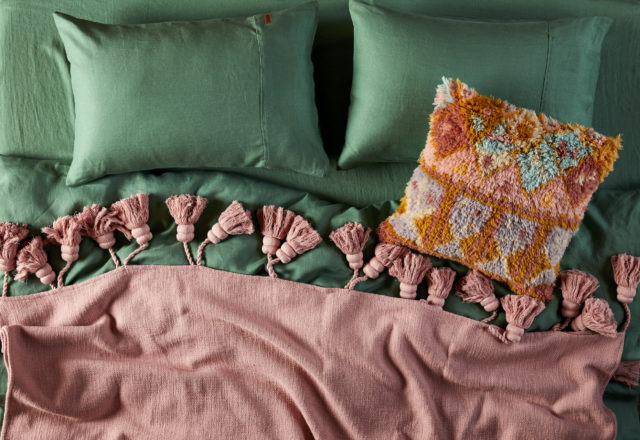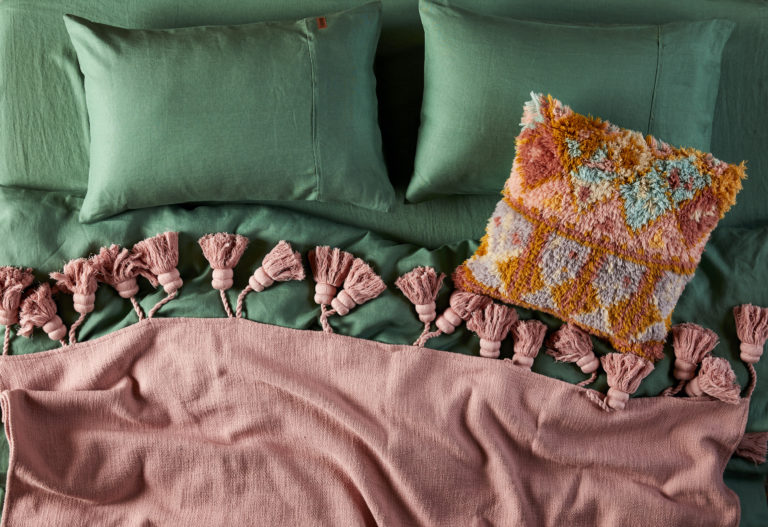 Brand stalwarts will be glad to see favourites such as the tassel throws and velvets have been reproduced in new shades. The velvet cushion line-up has been reimagined too – the cute new Monstera design is one for the plant addicts.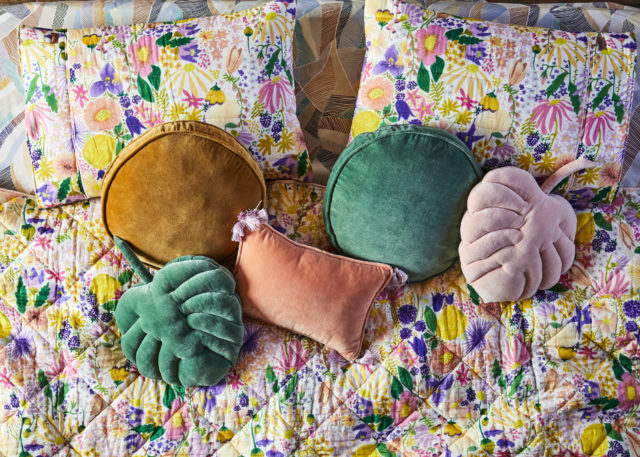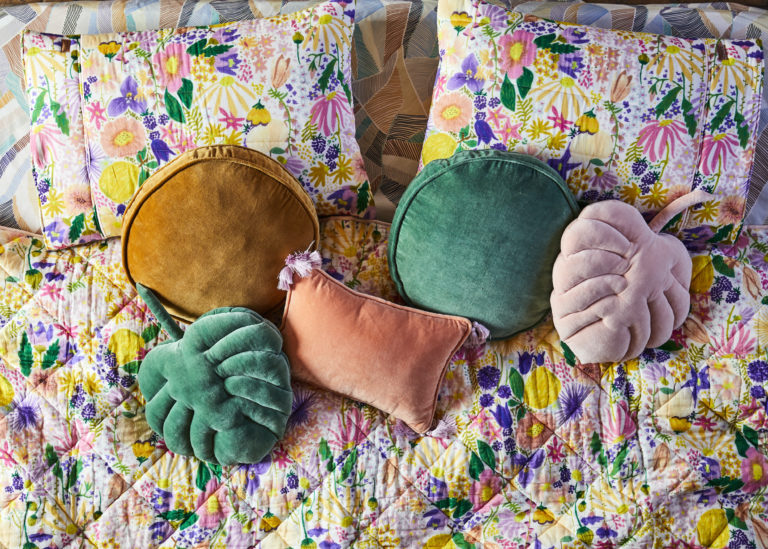 Velvet laptop cases have been added to the line-up also; a savvy move by the brand as a stylish spot to store your computer can be surprisingly hard to find. "The laptop cases are a fun new addition, as is the monstera cushion and delicate daisy chain cut-out bed throw."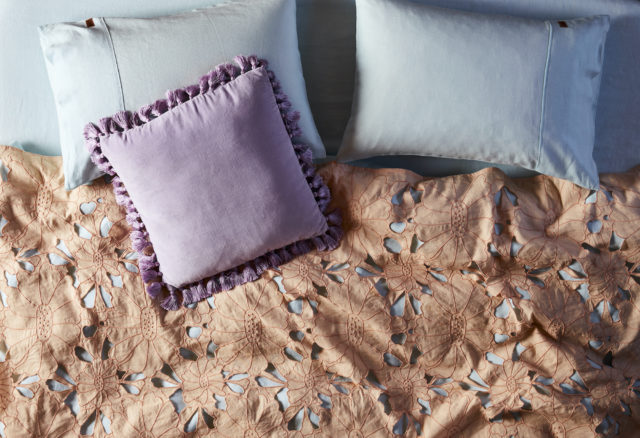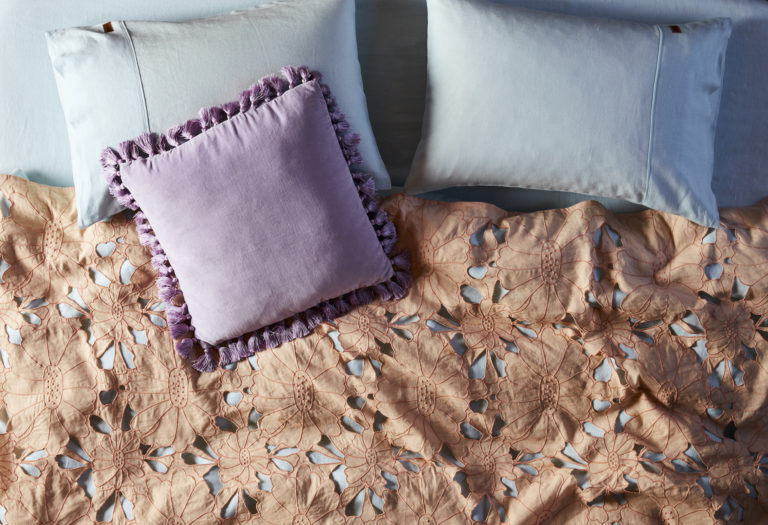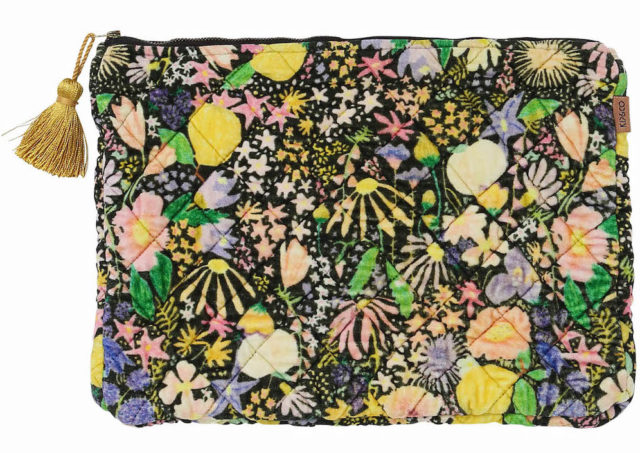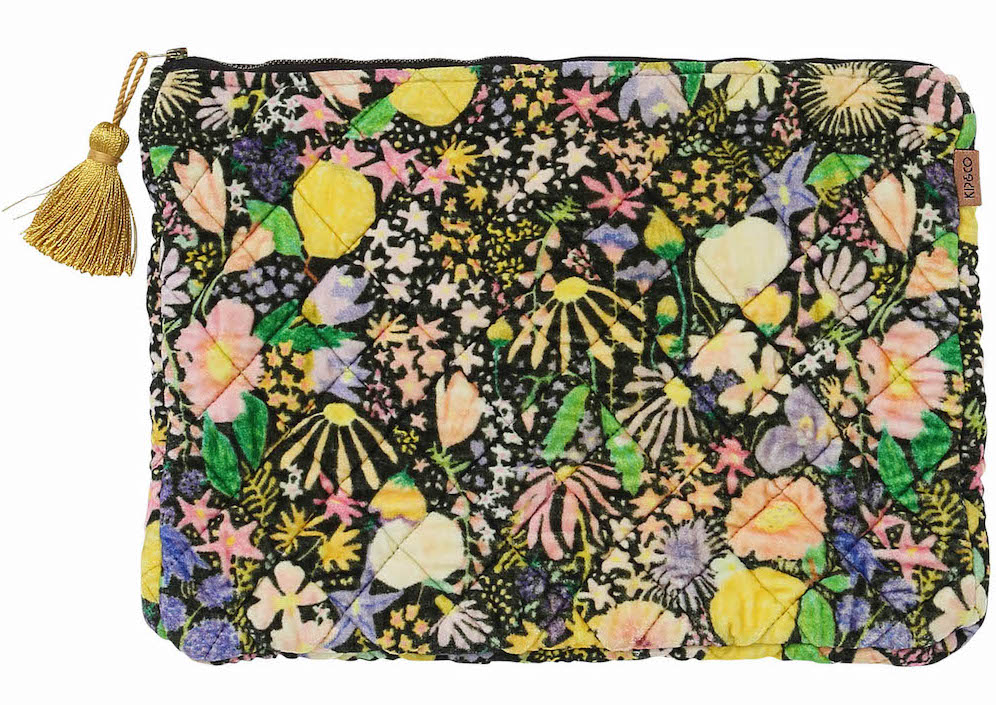 When it comes to clothing, the latest apparel is some of Kip & Co's best yet; stripes interplay with florals and a gorgeous Christmas star print make for a highly covetable range.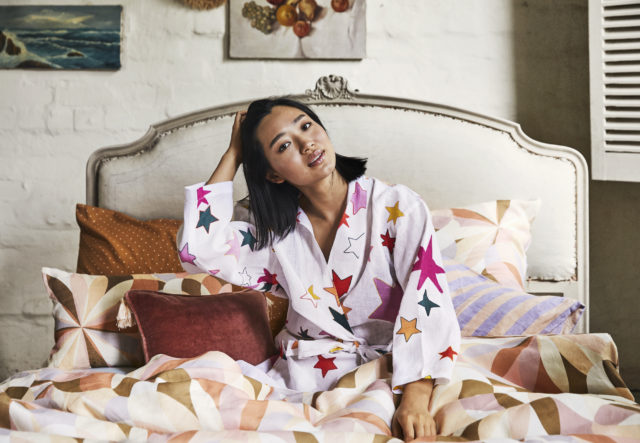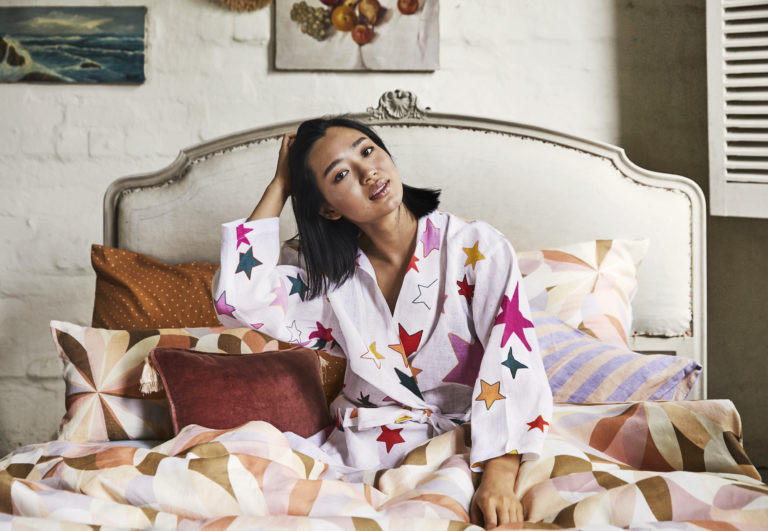 "For the little ones, we're dialling up the fun with embroidery, foil, and full on colour in our prints – from cult favourite dinos, to rainbow shards, and outer space adventures. This range is sure to keep the kids dreaming big this summer," says Alex.