There are collaborations and then there are collaborations! This one, between Bábbarra Women's Centre and Kip&Co, is what collaboration's all about and we can't get enough of it.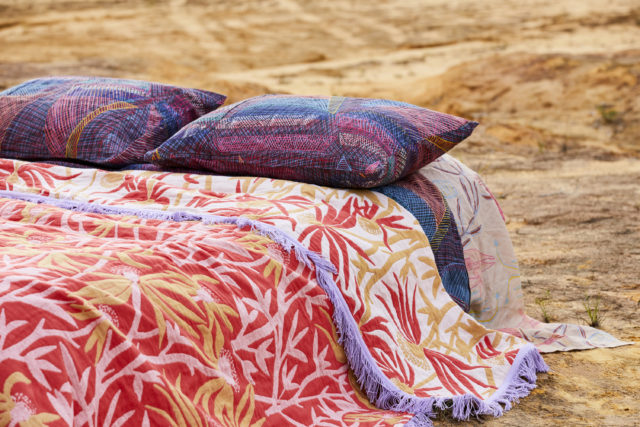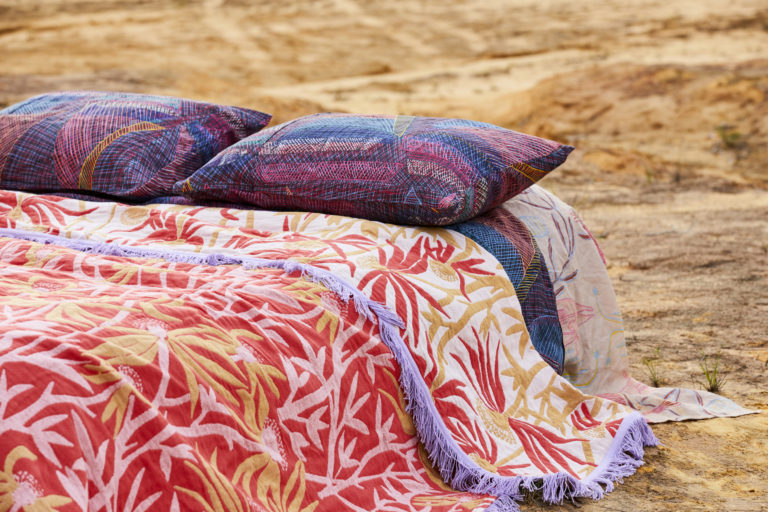 One of Australia's most remote textile-producing arts centres, Bábbarra Women's Centre in Maningrida, Arnhem Land, has teamed up with leading lifestyle brand Kip&Co to design a contemporary homewares collection that launches this month.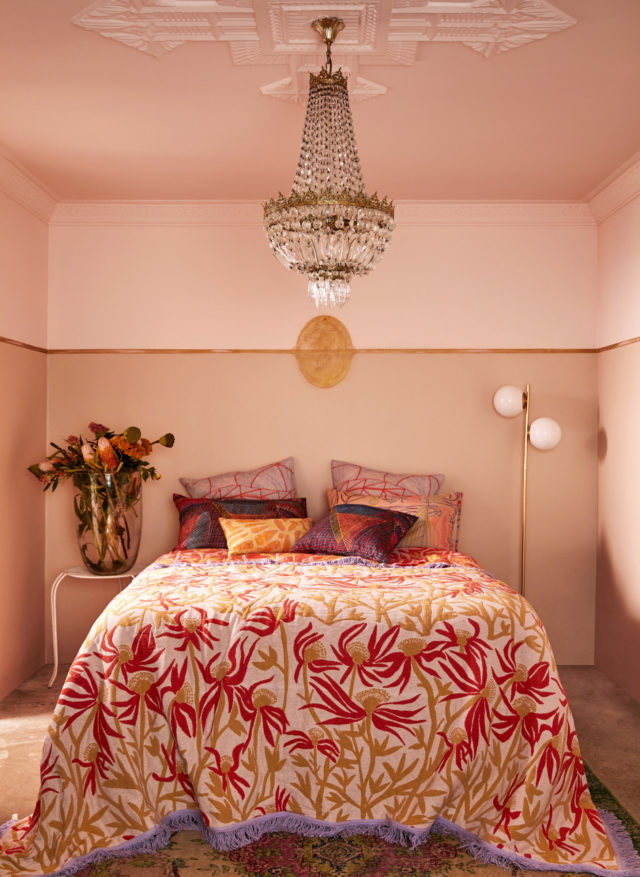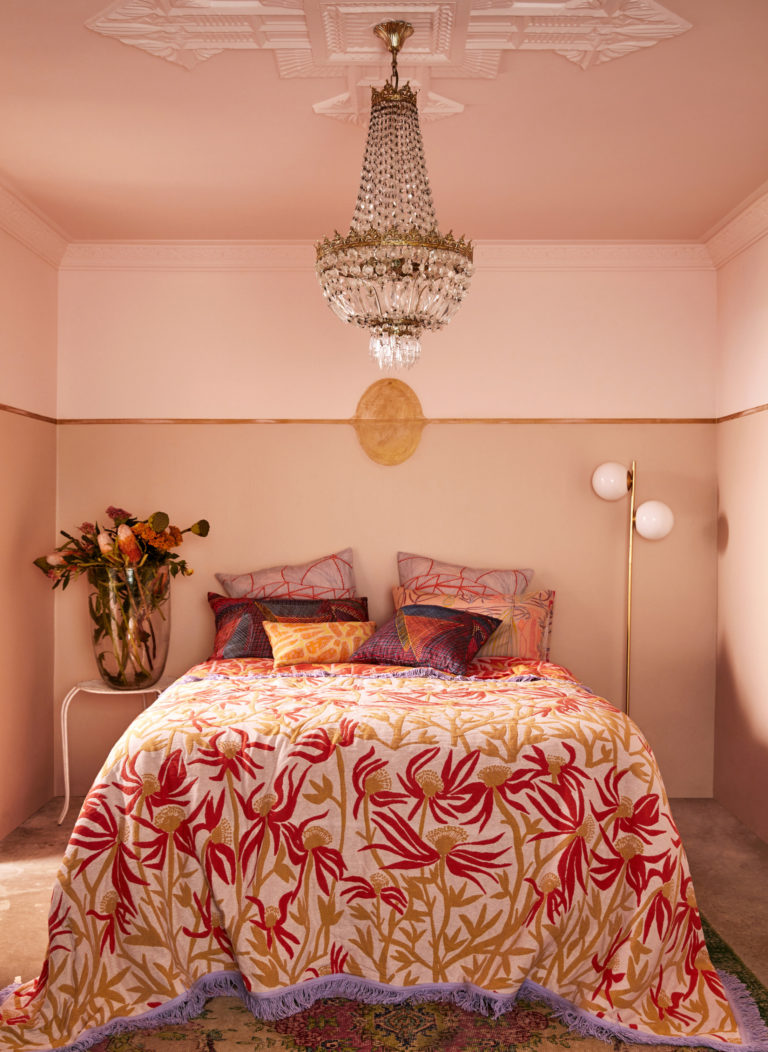 Both the centre and Kip&Co are proudly female-founded and operated, making the collaboration an entirely women-led project. Bábbarra is one of Bawinanga Aboriginal Corporation's most successful enterprises, and Bawinanga is also led by a female CEO.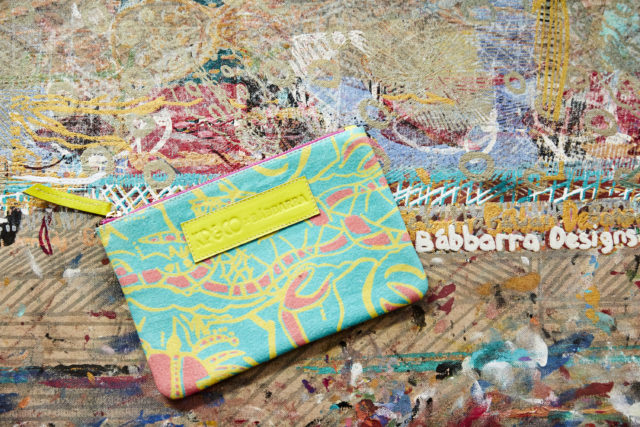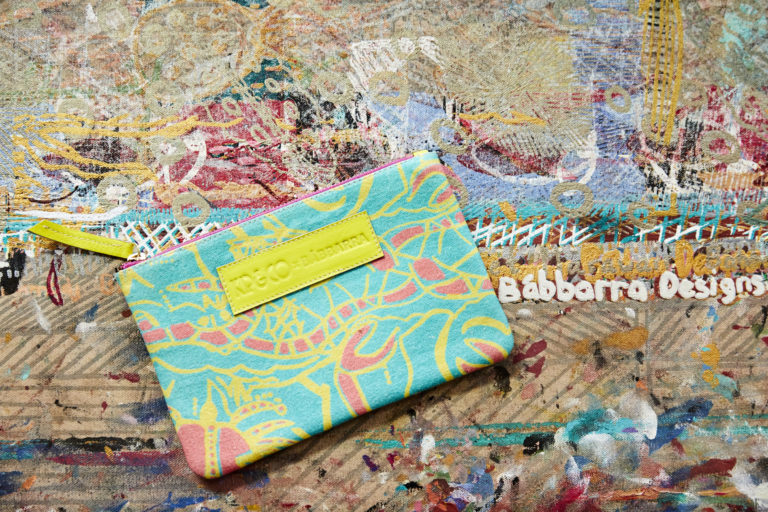 Kip&Co meanwhile are known for their artist collaborations but this is the first time the brand has worked with Indigenous artists. To ensure best practice was applied to every element of the collaboration, Australia's national copyright licensing organisation, the Copyright Agency, was engaged to assist with establishing a framework to protect the integrity of the designs and the intellectual property rights of the artists.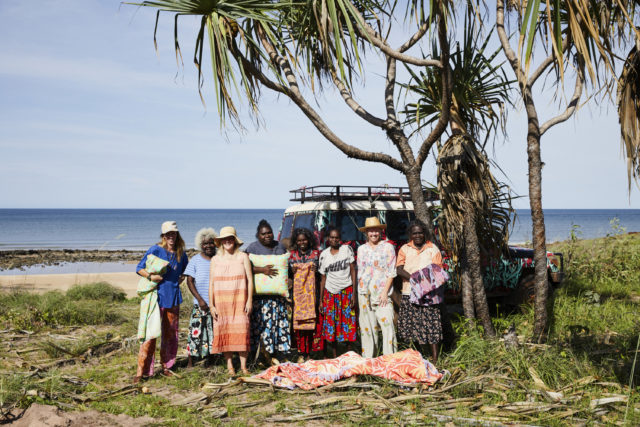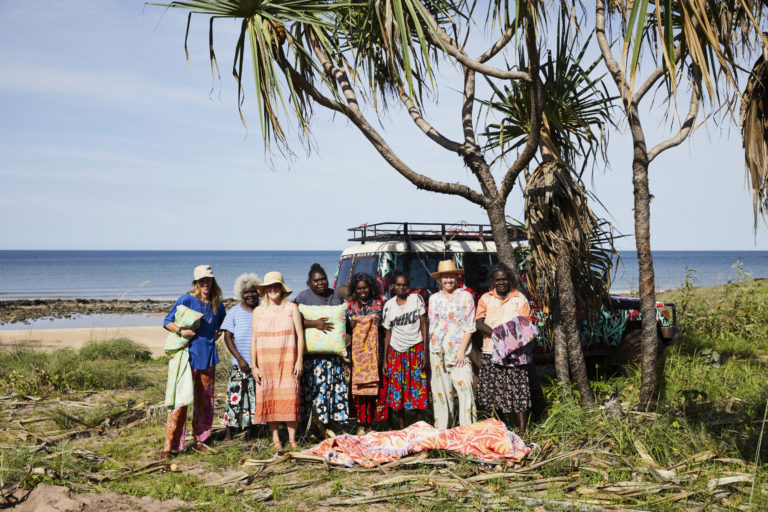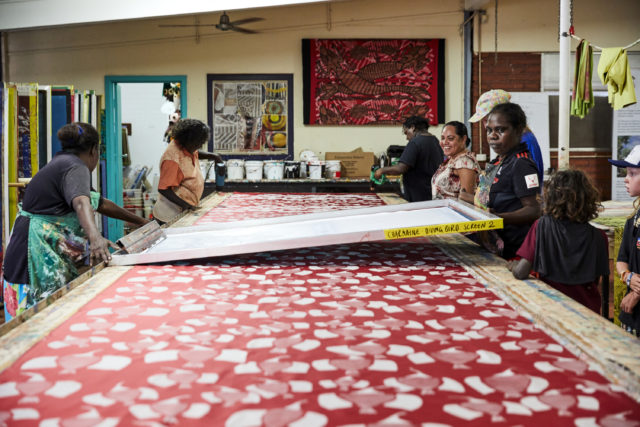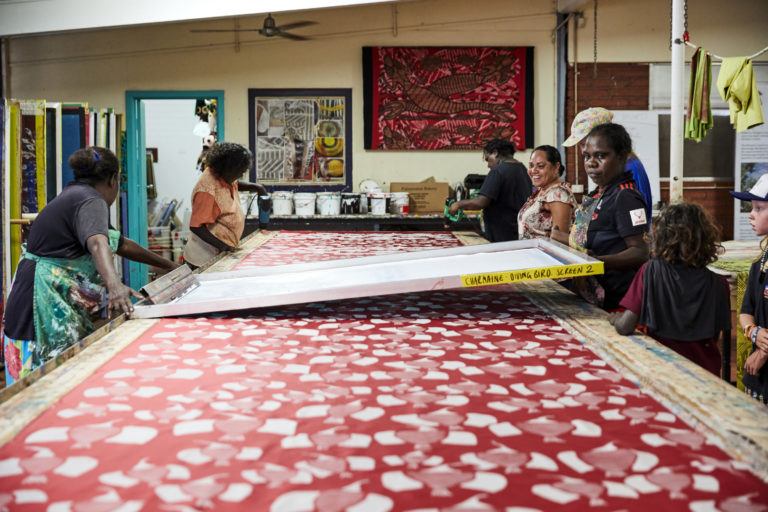 The artists at the centre design and hand-print textiles that are sold in Australia and internationally. Each length of fabric is unique and tells the ancestral stories of Arnhem Land country and cultures.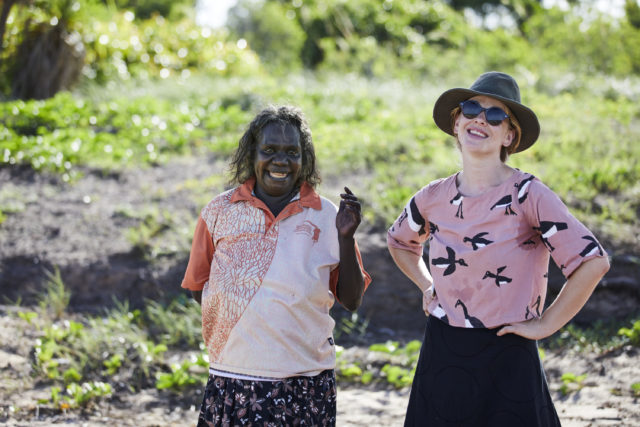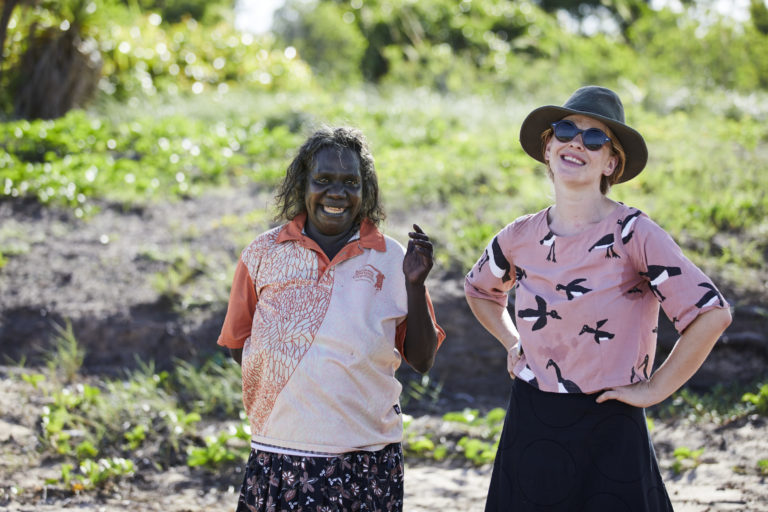 Jessica Phillips, who is the first local Indigenous manager of Bábbarra Women's Centre, says art and design is one of the key ways remote Aboriginal communities engage with the mainstream economy. "We know that when women are financially empowered, the flow-on effects for children and families are significant," she says.
"This project was the idea of the Bábbarra women, who have long wanted to have their designs featured on a bed linen range. It was their idea, and a significant consideration was made to ensure the artists' interests were positioned first.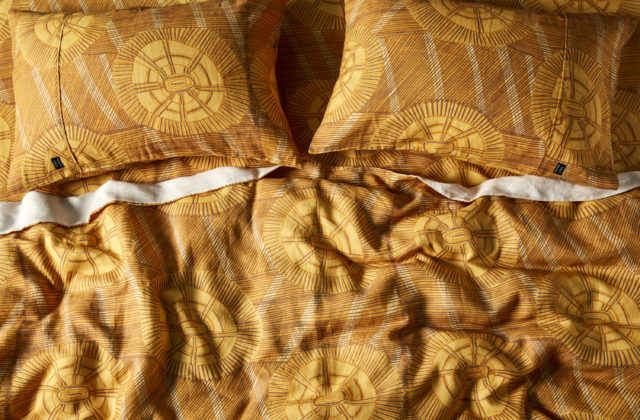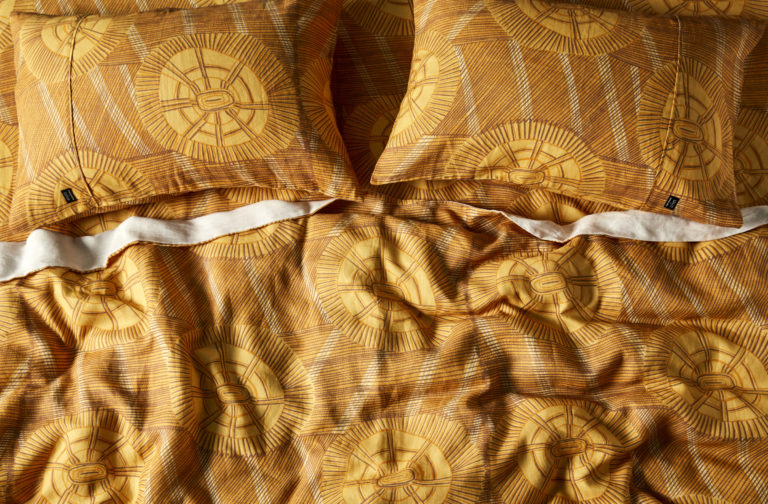 "As a collaborative partner, Kip&Co was the perfect fit, as they are proudly owned and run by women, and create high quality homewares with a commitment to responsible sourcing and sustainable practices – so there was instant synergy."
Launched in Melbourne in 2012 by Alex McCabe, Kate Heppell and Hayley Pannekoecke, Kip&Co began as a colourful bedding brand that quickly expanded into a vibrant lifestyle concept. Co-founder Alex says the trio have wanted to work with an Indigenous artist since they first started. "When Bábbarra Women's Centre contacted us two years ago, we were hopeful that that one email might be the start of something special. When we saw the artists' work, we were excited.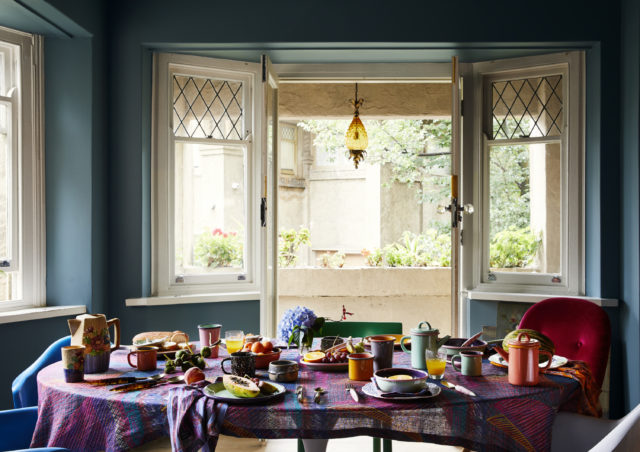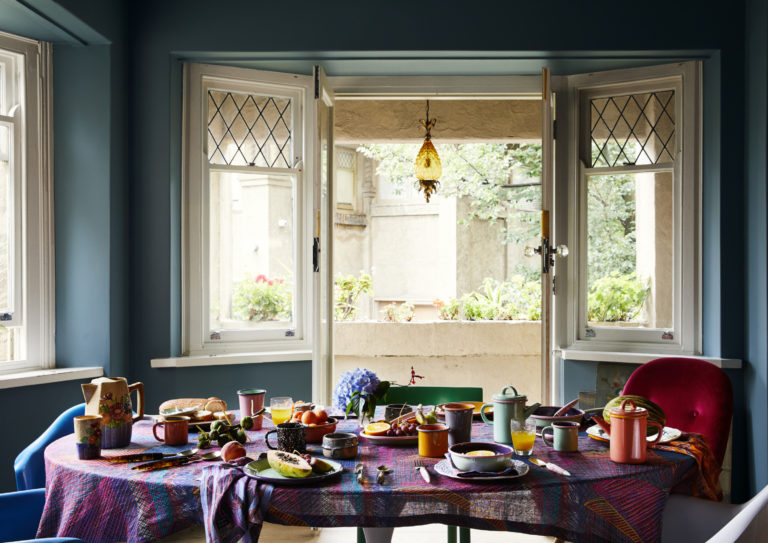 "Being part of a female-led collaboration has been incredibly rewarding. We travelled up to the Northern Territory with our children last summer to spend time in the community. It was a chance to meet these amazing artists in person, and to deepen our understanding of the stories behind the artwork. We were moved by the history of the arts centre, founded as a safe haven for women, and by the spirit of the artists – their creativity and determination. We believe this spirit has been captured in this beautifully designed range."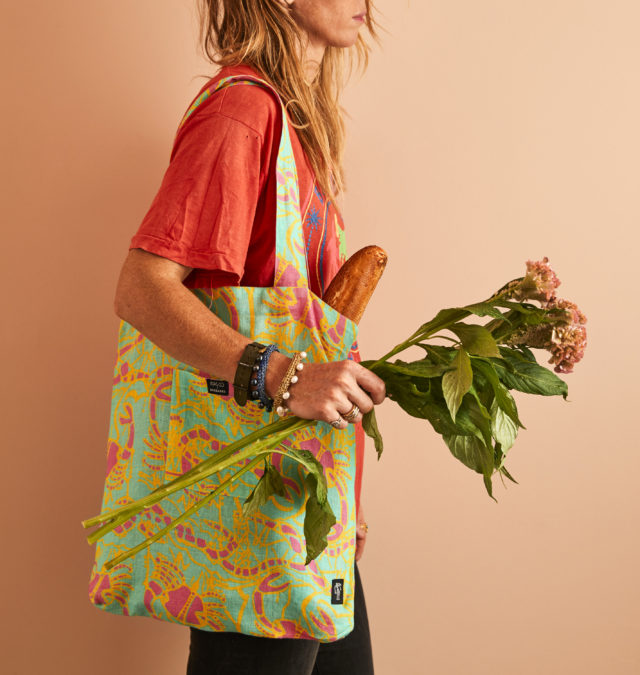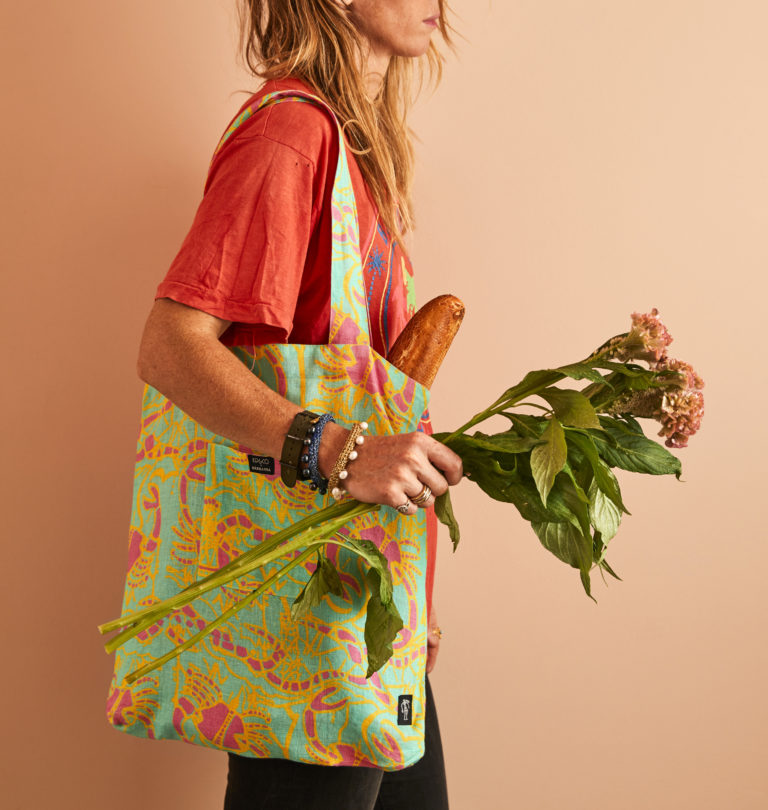 Originally established as a women's refuge, Bábbarra Women's Centre is governed by women for women and advocates for better learning and economic opportunities to create higher outcomes for Indigenous women and their families.
Bábbarra and Kip&Co will divide all profits from the collaboration equally, and care was taken to ensure the artists were key decision-makers on every aspect of the range, from artwork selection, to product range, colours, labels, and attending the photo shoot on country. "This gave us a deeper appreciation of the artists, the artwork and their stories," says Alex.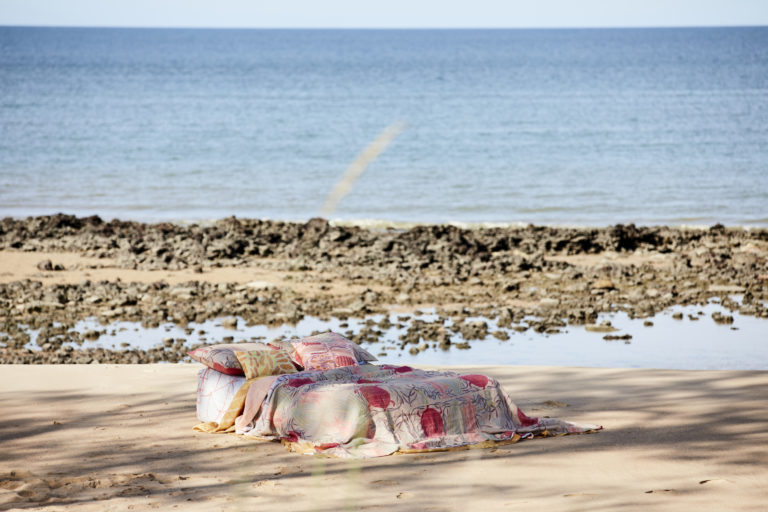 Copyright Agency CEO Adam Suckling says: "We are proud to have been entrusted with the responsibility of negotiating the licence for the use of Bábbarra artists' works and ensuring ethical processes were followed for this wonderful female-led collaboration. What is important is that all parties respectfully negotiated a fair and reasonable licensing fee, and the terms, conditions, attributions and acknowledgment of the artists agreed upon protect the artists and the reproduction of their artwork."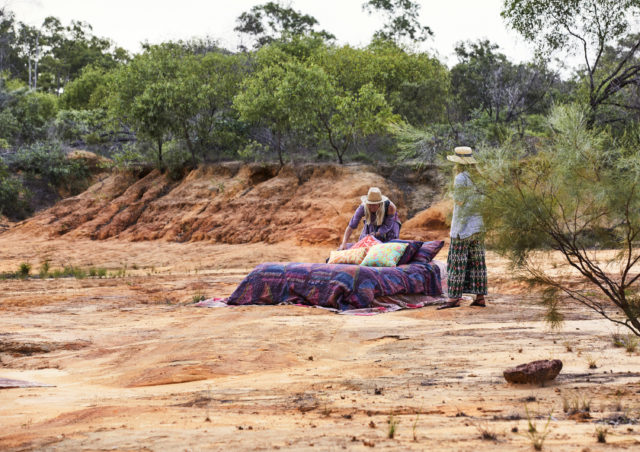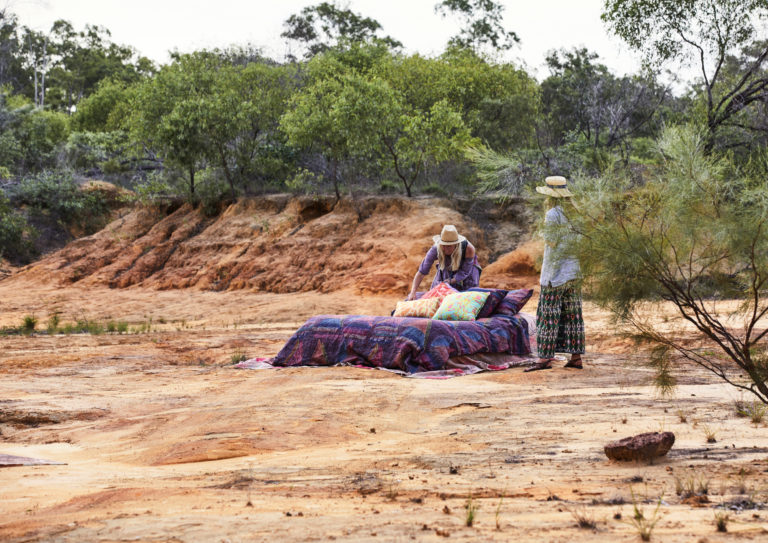 Jessica adds that the local Maningrida governance structures were included at every stage. "While the initial idea for the collaboration originated from Bábbarra Women's Governance Group, it was also presented to and endorsed by Bawinanga Aboriginal Corporation board's Arts and Cultural Subcommittee."
Artworks by seven Bábbarra artists feature in the Bábbarra x Kip&Co collection:
Deborah Wurrkidj, Manwak 2017, and Marebu, 2012
Elizabeth Wullunmingu, Barnkabarra, 2010
Helen Lanyinwanga, Ngarduk Kunred, 2017
Janet Marawarr, Kunkurra, 2015
Jennifer Wurrkidj, Kunronj, 2007
Margot Gurawiliwili, Djenj dja komrdawh, 2006
Raylene Bonson, Wubbunj, 2016
Deborah, a Kuninjku artist, says it was important that the women's designs were respected to keep their stories strong for generations to come. "I feel so good. When I see it, I am feeling really kamak [good]. Every artist is feeling so proud to see their designs used in this project, a mix of new designs and old. I'm proud for my Mum's design, my designs and also my sister Jennifer, too, in this project."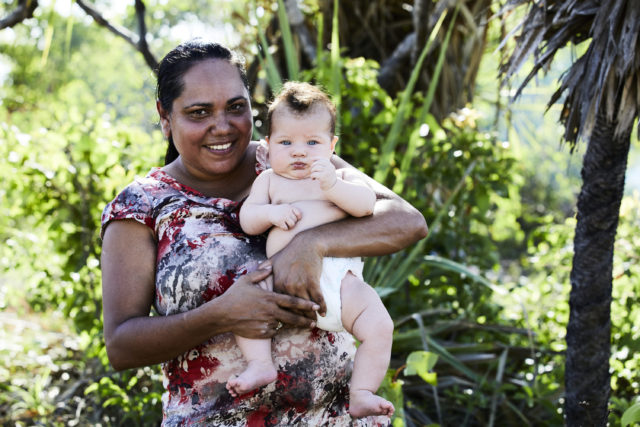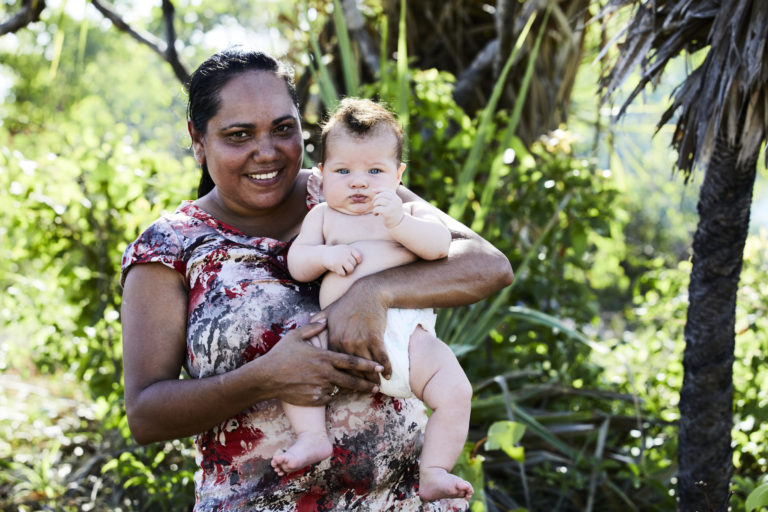 Fellow artist Raylene is looking forward to seeing Indigenous art celebrated on a broader stage. "All the Bábbarra ladies, we sat down and had the idea for our designs on sheets and for beds a long time ago. We talked about it together in a big group, all the daluk [women]. It was our idea from the start to have our designs on sheets, and it is good it is happening now.
"I feel good Australia will see my design and know my story. The Bábbarra ladies are so strong. We have the strongest ladies at the women's centre. We always work together, and feel proud of our work here."
The Copyright Agency views this licence as a benchmark of best practice for a female-led indigenous collaboration. "This is a very significant collaboration, with the artists and Kip & Co showing respect for each other's expertise. It has been a project of shared experiences, shared stories and shared outcomes that all parties can enjoy, which is the mark of a successful licence. It also has huge potential to be replicated in other communities."
Bábbarra Women's Centre is one of Bawinanga Aboriginal Corporation's biggest success stories. Located in Maningrida, West Arnhem Land, the Centre started as a women's refuge in the 1980s. Bábbarra now operates a cluster of women-centred enterprises that support healthy and sustainable livelihoods. Bábbarra Designs is their main enterprise. They have a textile workshop specialising in the production of hand-printed fabric design and a skilled sewing team. Their designs tell significant ancestral stories of the Arnhem Land country and cultures.
For more on Bábbarra Women's Centre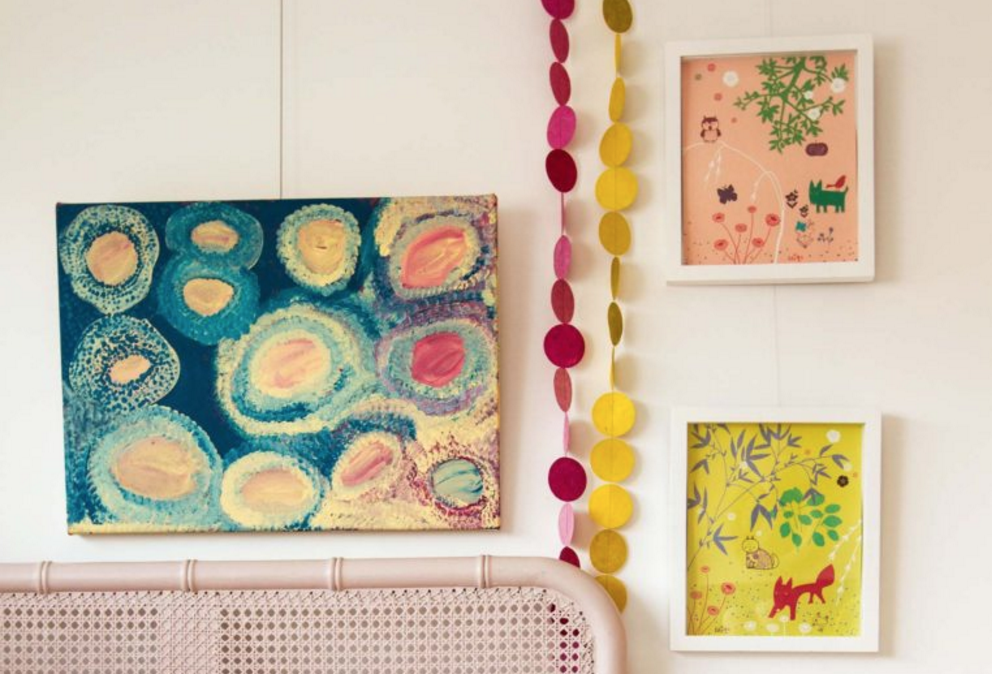 How to: Buy contemporary Aboriginal art in an ethical way
From tales of Aboriginal art 'sweatshops' owned by spurious dealers who pay their artists poorly (and have them work in less than ideal conditions), it can be difficult to navigate…