Victorian-based Irish artist Kaz Morton is back with a stunning new collection 'Arch 19' that was inspired by a Christmas trip to Paris with her sister. "At the time the Seine was flooding and I was so drawn to the bridge arches because they looked like they were floating. In this range, the arch shape from the bridge has followed through in a more simplified line, and other symbols have been added in a type of ceramic iconography," says Kaz.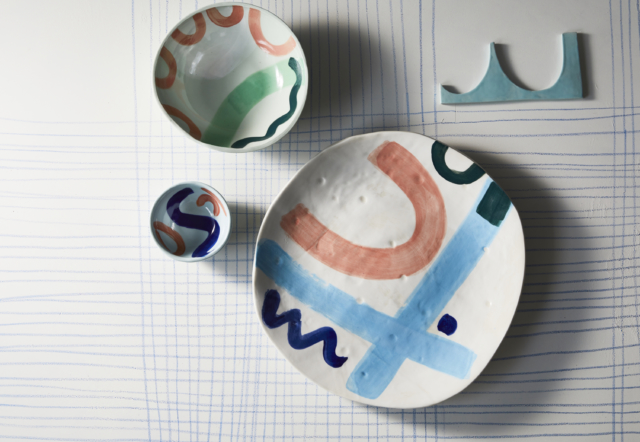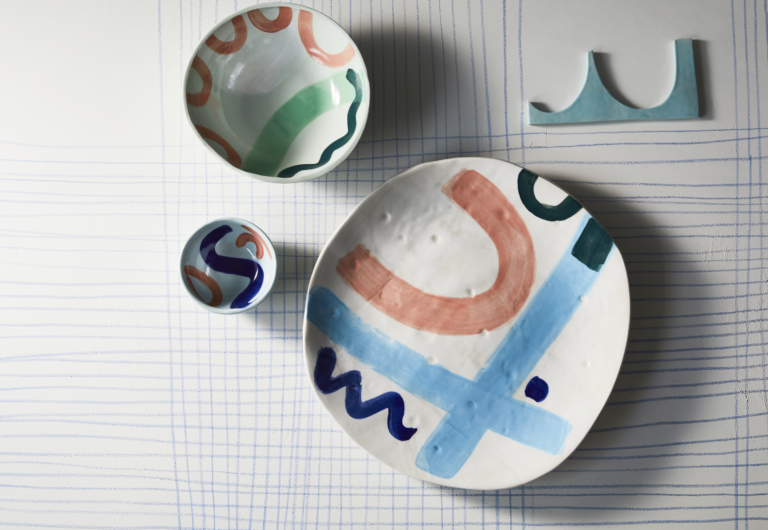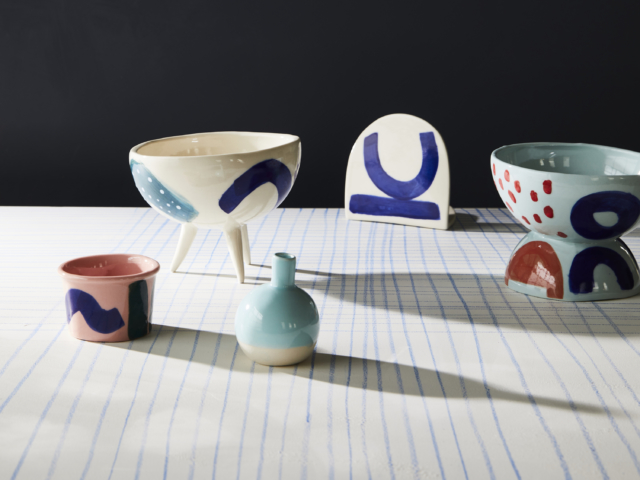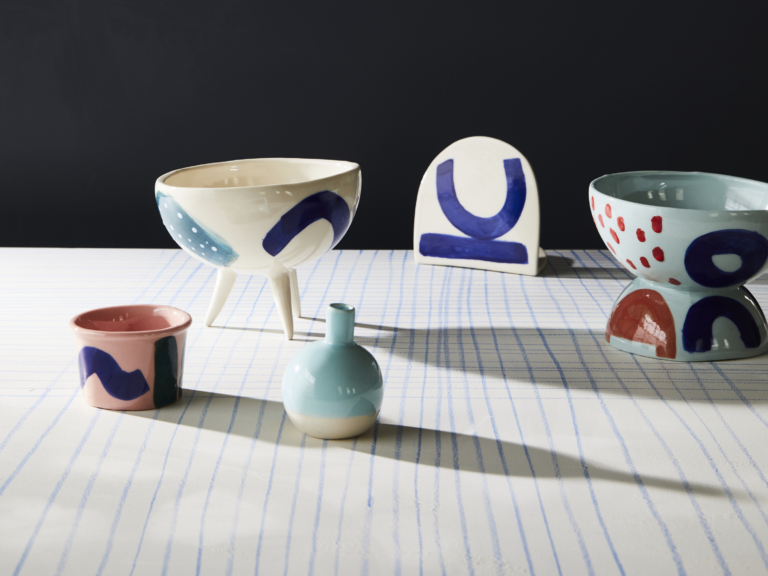 Kaz explains that the inspiration and stories behind the pieces are not always literal but rely heavily on symbolism. "The ceramics do not necessarily tell a story, but the symbols are present in each piece and each have their own meaning," says Kaz.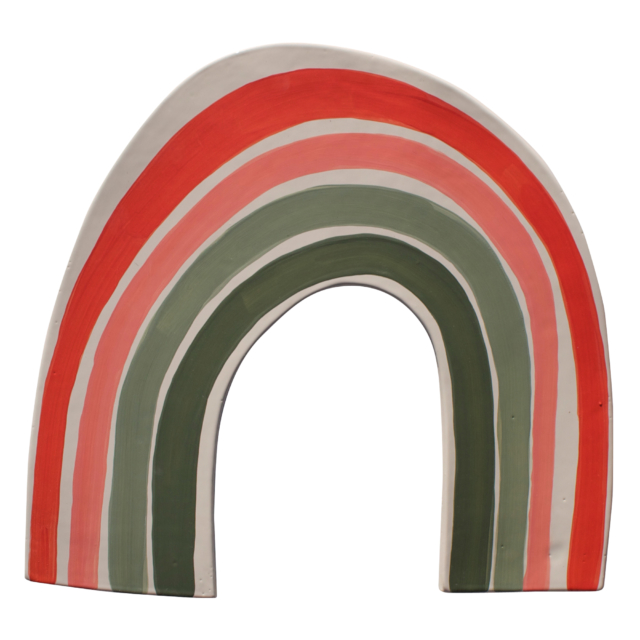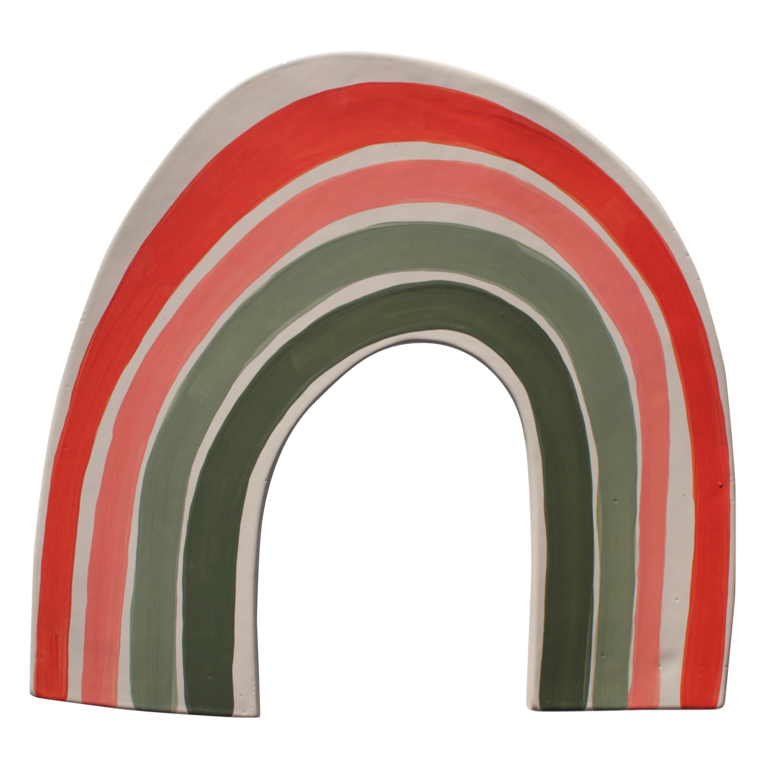 A first for the artist, Kaz has delved into wall art with this collection with the 'Looksie' eye piece proving a hit and the 'Rainbow' wall hanging rather gorgeous too. "The eye features heavily and has proved to be the most popular piece so far. I made a ceramic eye as I loved the idea of the tableware being extended to the wall. The 'Looksie' eye watches over you! It keeps you safe and creates a great focal point in any room," says Kaz of the piece that has gone to the top of my wish list!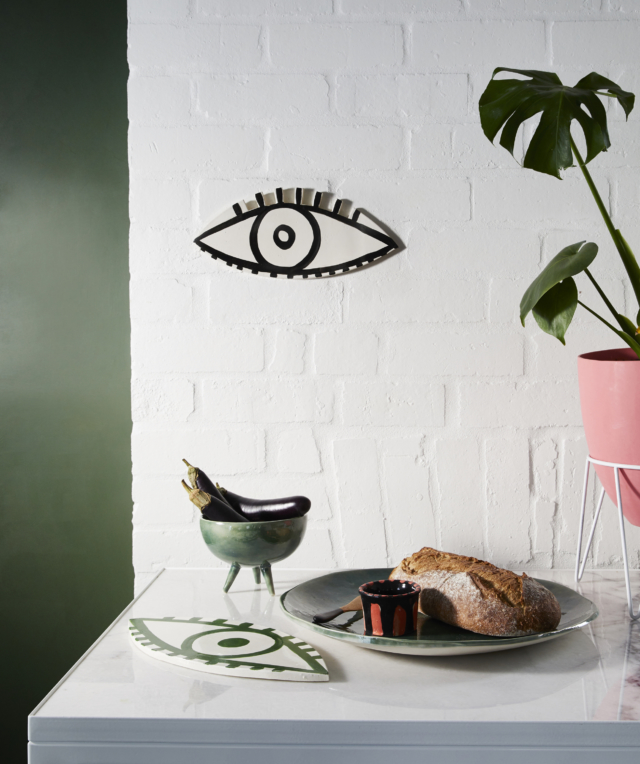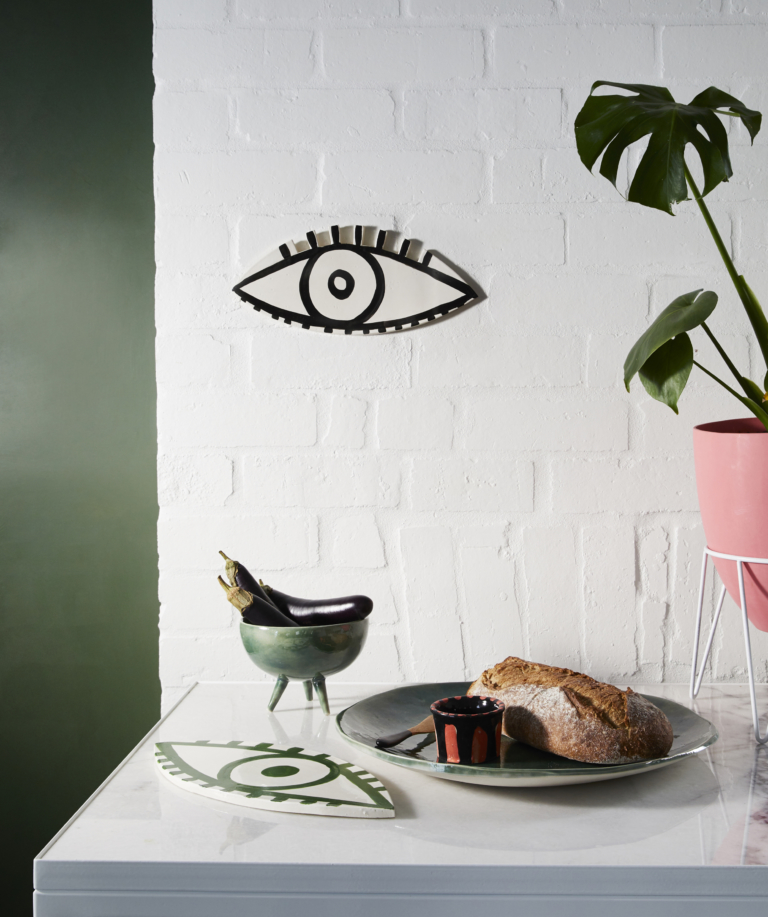 Another standout creation is the 'Hourglass' bowl which is actually a two-for-one offering. "There are lots of fun, playful pieces in this range. The 'Hourglass bowl' is actually two bowls and one is slightly smaller than the other to cater for different food quantities. I love watching people pick up this piece and realise that it contains two bowls," says Kaz.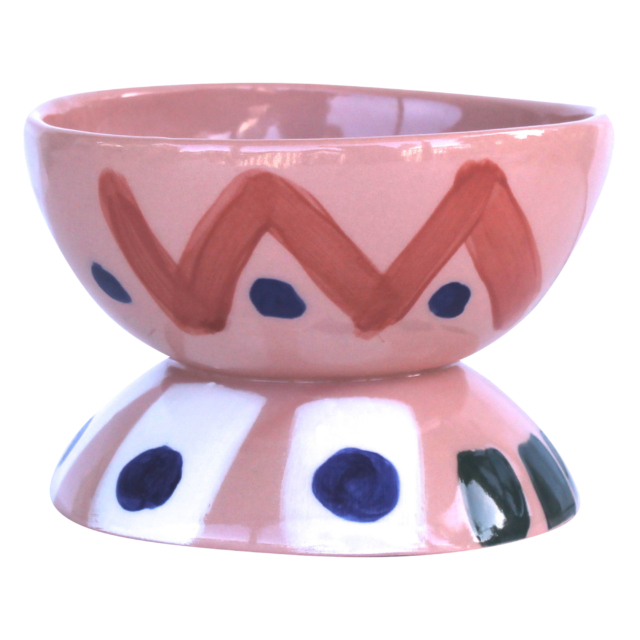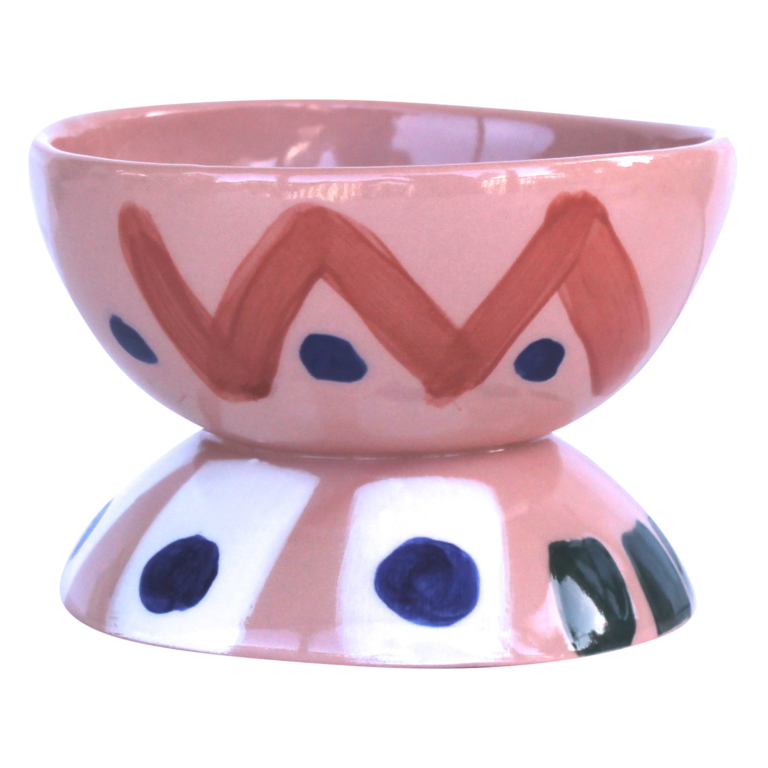 A fine art painter from way back, Kaz gave up her beloved past time when she was pregnant but picked up the brush again recently after a very long break. "I have started painting again which I am really enjoying and with each range I have brought out a small series of originals which have been sell outs. I am loving returning to painting after a break of nearly 12 years when I had to give it up because of my pregnancy. I couldn't stand the small of the paint and turps," says Kaz.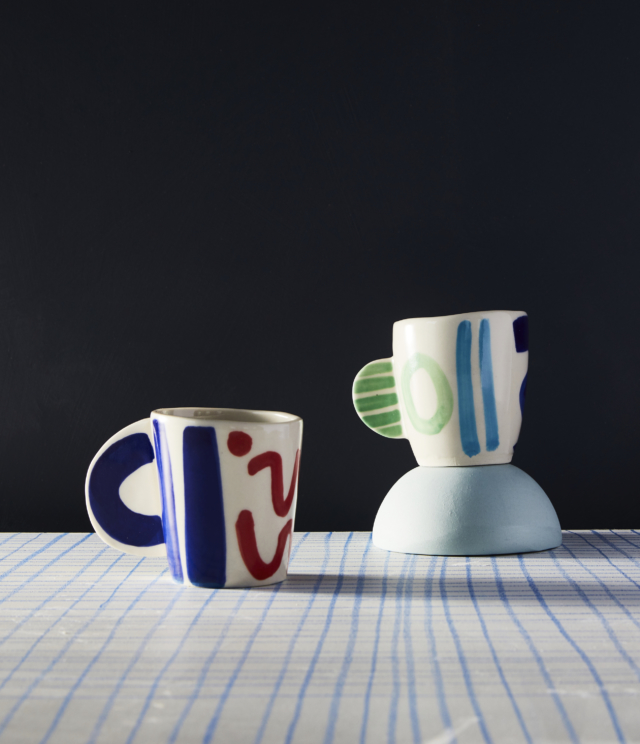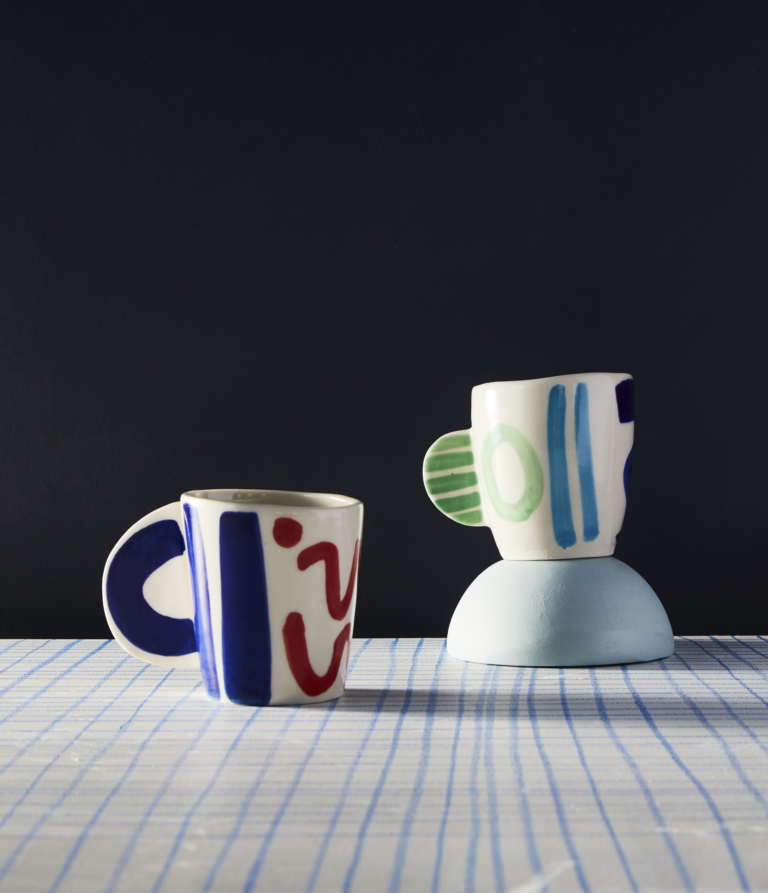 "Painting is so mental as opposed to physical (like the ceramics are) and I love having that outlet one day a week," says Kaz.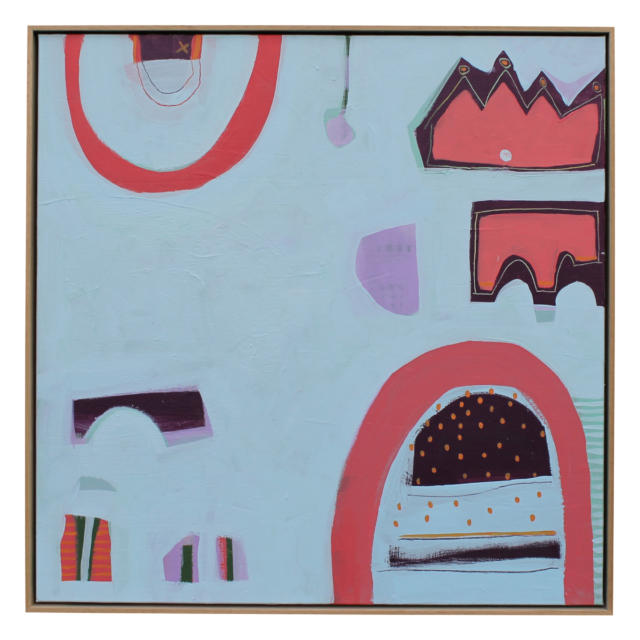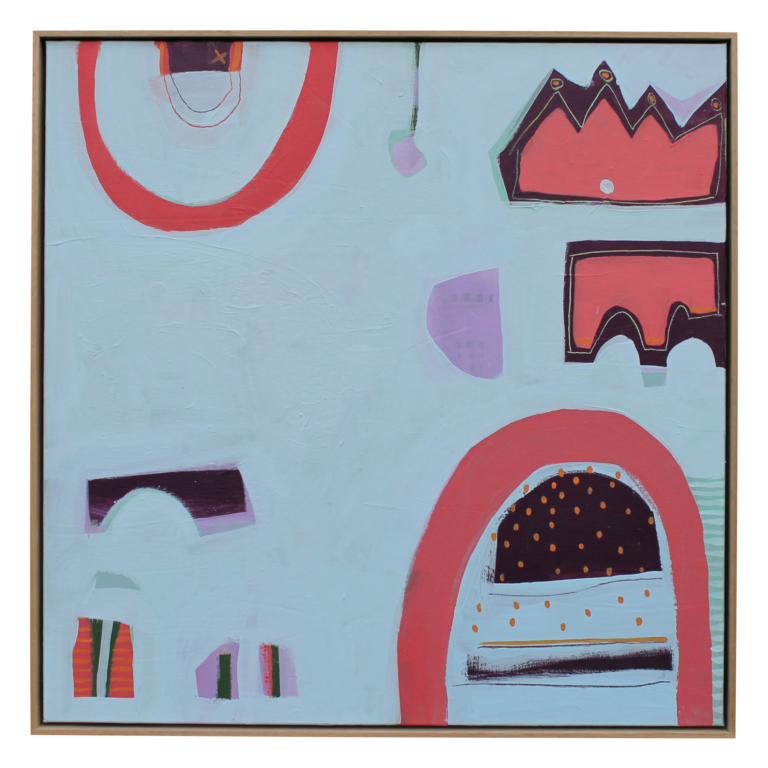 Photography by Armelle Habib | Styling: Kaz Morton & Armelle Habib