Launching with a small yet gorgeous collection of white bone china animal designs back in 2006, Jones & Co has continued to flourish and is now a great Aussie homewares success story. But it's perhaps unsurprising when you learn that the brand's founder and CEO Jennifer Jones grew up in the Philippines working in her family's successful homewares business.
"I grew up in Manila and my mum and dad had an export homewares business that supplied amazing stores including Laura Ashley and IKEA. I've even got a photo of me sitting on the IKEA founder Ingvar Kamprad's lap," says Jennifer who describes a fabulous childhood spent travelling the world and courting international homewares buyers with her parents.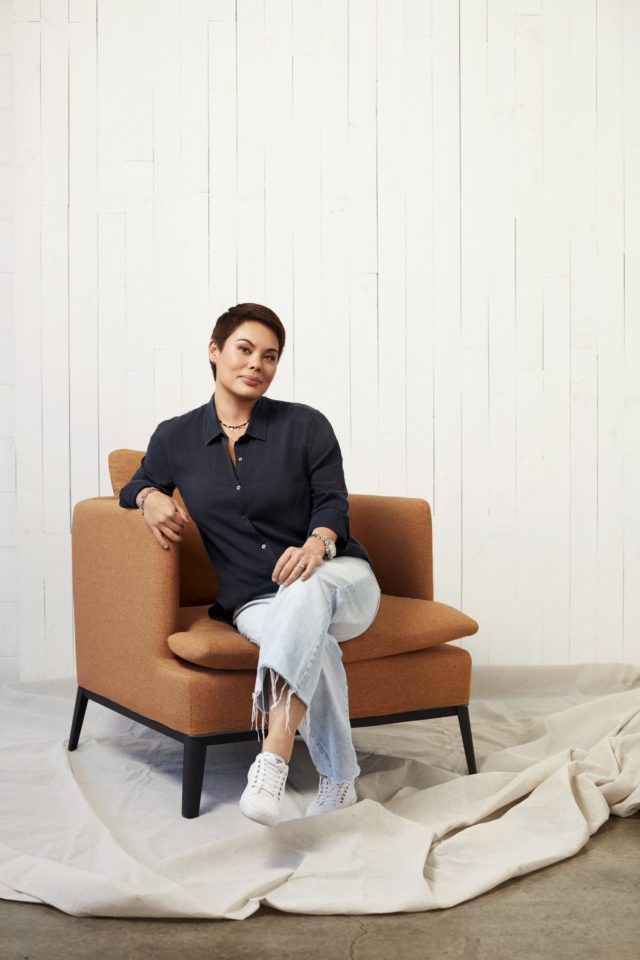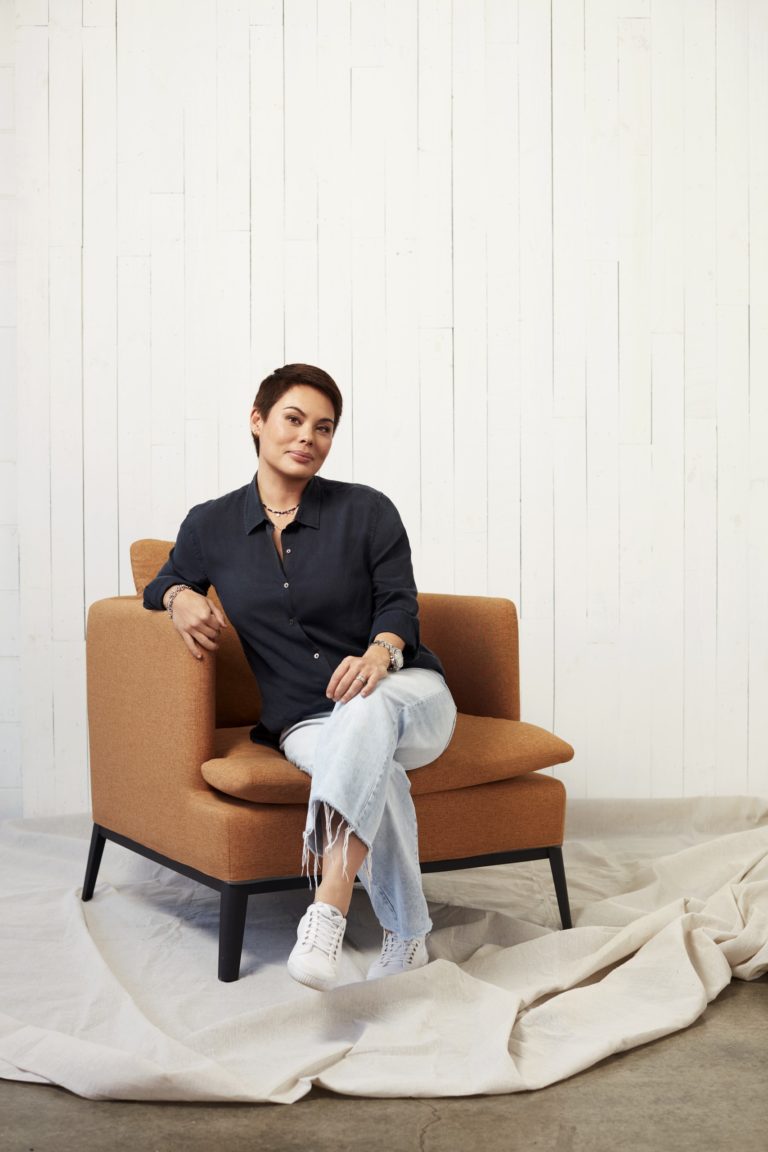 The child of a Filipino mother and an English father, Jennifer eventually attended boarding school and university in England before working in sales roles for denim brands such as Pepe, Diesel and Polo Denim. A move to the antipodes ensued in 1999, after Jennifer befriended a tribe of Australians while living in London.
"There were so many Australians in London in the nineties and a friend of mine convinced me to move out for a year," says Jennifer who had no idea that the move would become permanent. After working in the fashion world again (Jennifer helped launched Diesel in Australia), Jennifer decided to branch out on her own, heading back to her homewares roots.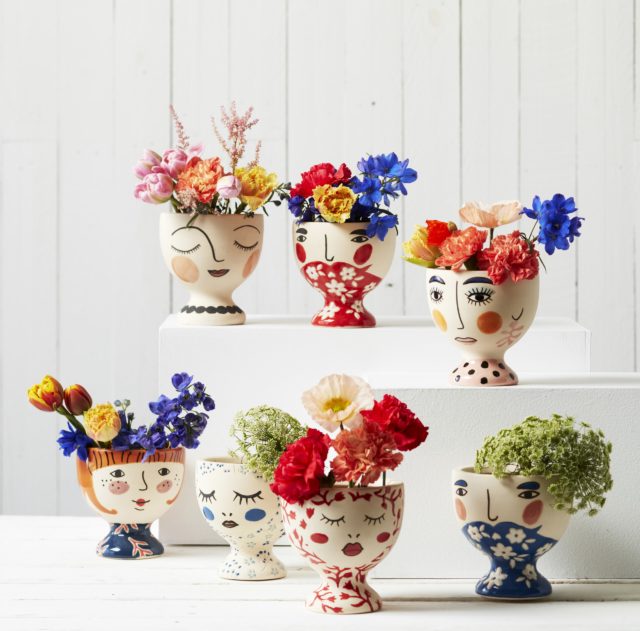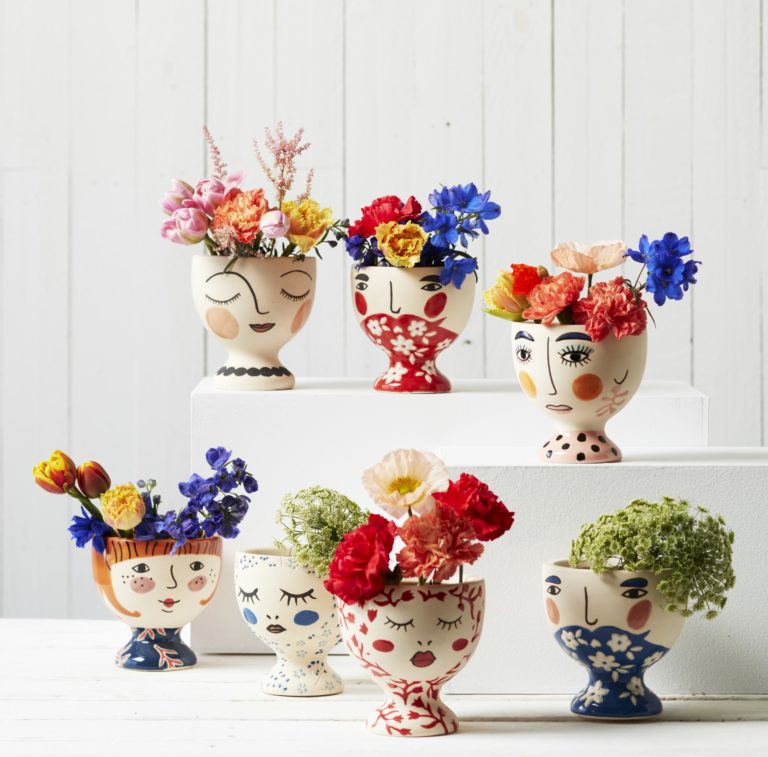 "My dad suggested that we go back to the Philippines to meet some of his old suppliers. We did that and I curated a little collection that I launched at a trade fair in Sydney in 2006. The industry felt so 'real' and nice compared to fashion and we built the business from there," says Jennifer who started with a small range of white bone china pieces including a paper bag vase, vintage milk bottles and animal menagerie.
The range soon expanded to include a lot of handmade, hand painted pottery including the brand's infamous face vases – the designs that ended up becoming a game changer. "They took of three years ago and they basically revolutionised the business. Initially, we couldn't keep up with demand due to their hand painted nature," says Jennifer who explains that Jones & Co now has an incredible 700 retail stockists.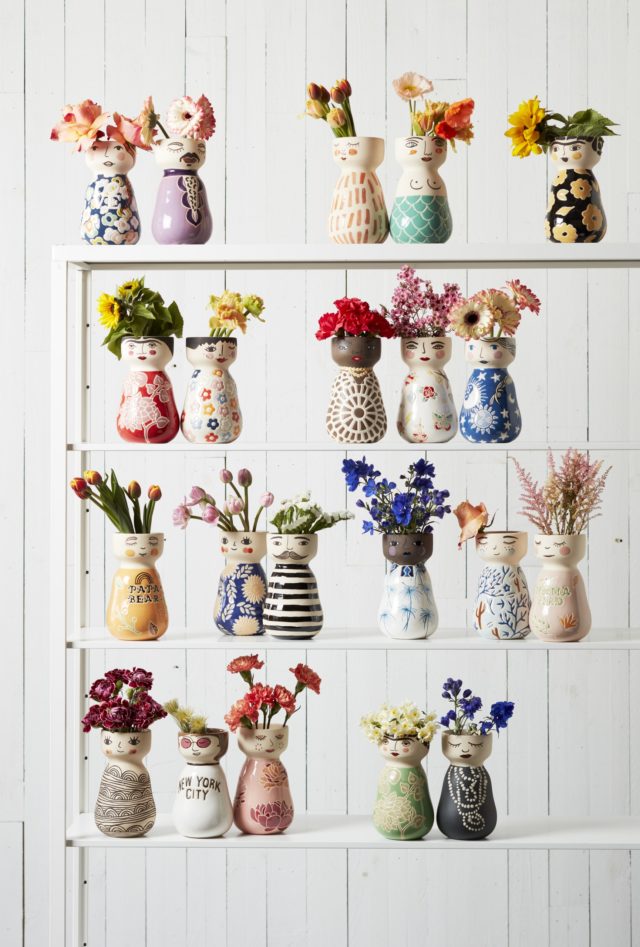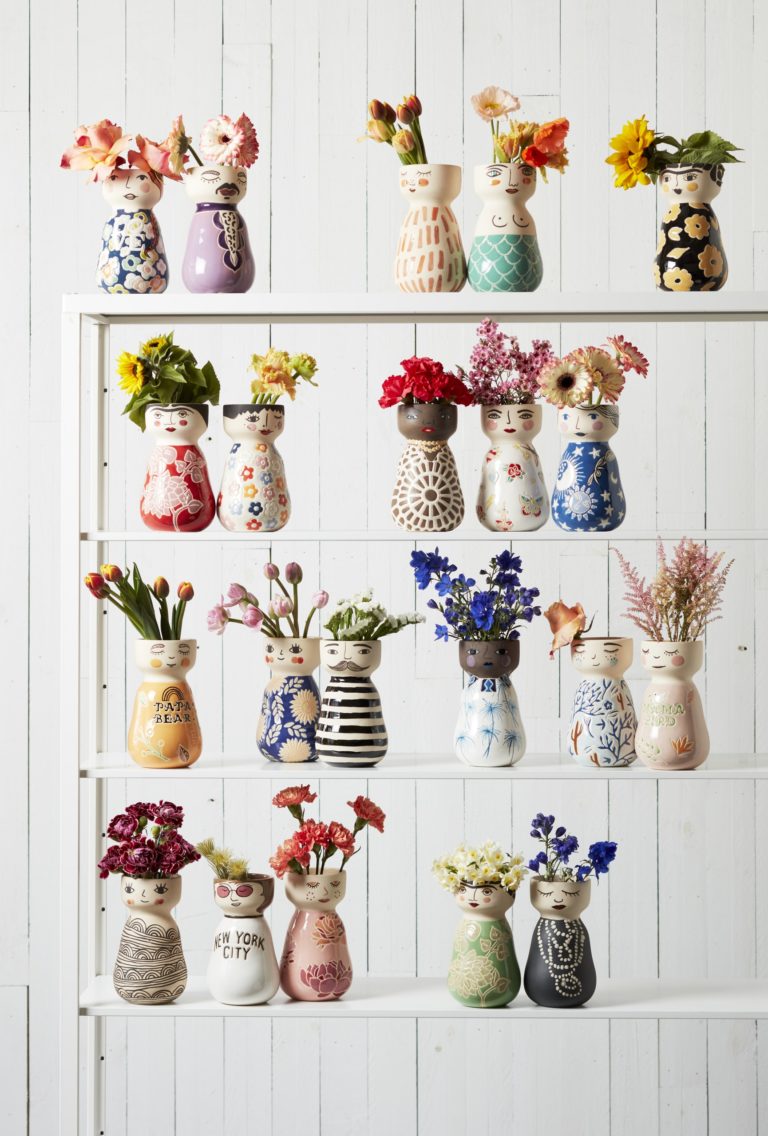 The designs, all of which are produced in limited runs, have become highly collectible for a lot of customers. "The face vase idea came about when we thought about how we could inject personality into a plain vase shape. We have always had characters and animals in our range, and it stemmed from that," says Jennifer who works on the range alongside the brand's creative director Jennifer Sampson.
Amazingly, especially considering the affordable price point, every piece in the Jones & Co range is handmade and hand painted. "Our pieces are joyful, full of colour and whimsy but we're still functional, affordable and relatable. I really wanted a brand that could be accessible to everyone. Why should you have to pay so much to have something beautiful in your home?" says Jennifer who works with seven factories across Vietnam and the Philippines.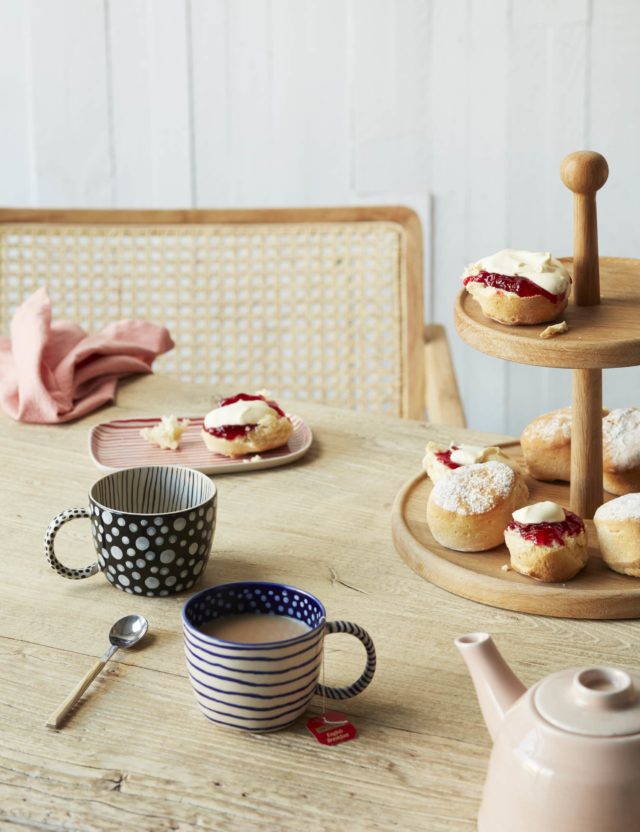 And with so many fabulous designs, it was inevitable that counterfeit Jones & Co products would ensue. "I've seen them at Woolies and Coles but usually by the time it's hit their shelves we've moved on. It does keep us on our toes and we're always pushing ourselves. Also, every survey we've ever done has told us that copycats have never hurt our retailers' businesses," says Jennifer. Given the limited availability of the Jones & Co designs, the brand does benefit from the rules of scarcity – limited availability makes the wares highly covetable, and the price point helps retain customers too.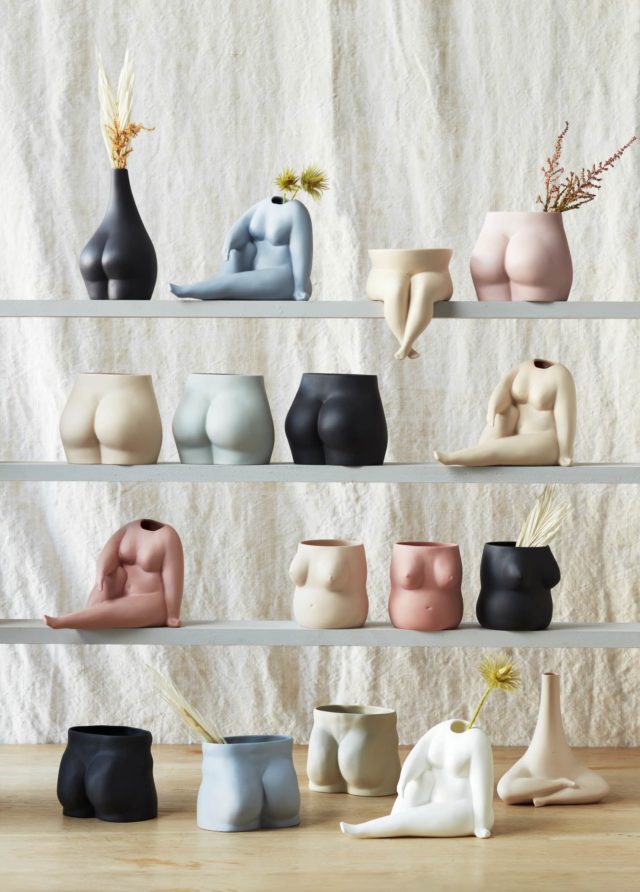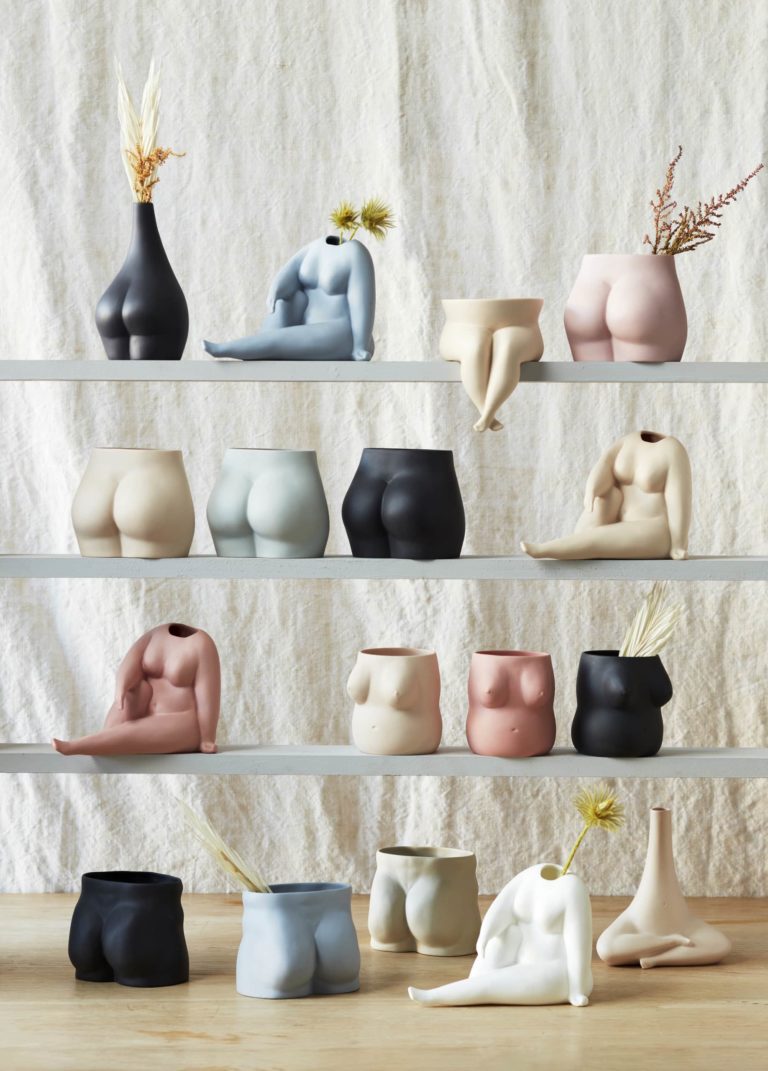 As for the next Jones & Co move, Jennifer explains that the tabletop space is one worth watching – the brand's ever-expanding Chino range of mugs, sugar bowls, plates and platters is testament to this. "I'm not sure if it's the COVID-effect but everyone's trying to put a bit more pleasure into every day. Rituals like making a cup of tea are being turned into a much nicer experience."