Earlier this month we ran a competition to win a course at the new International Institute of Home Staging (IIHS) and asked readers to send in their own room makeovers aimed at helping sell a home.
We asked our friend Shaynna Blaze, star of The Block and Selling Houses Australia, to judge. Who better?! She chose this unisex toddler bedroom entry from Iva Izman.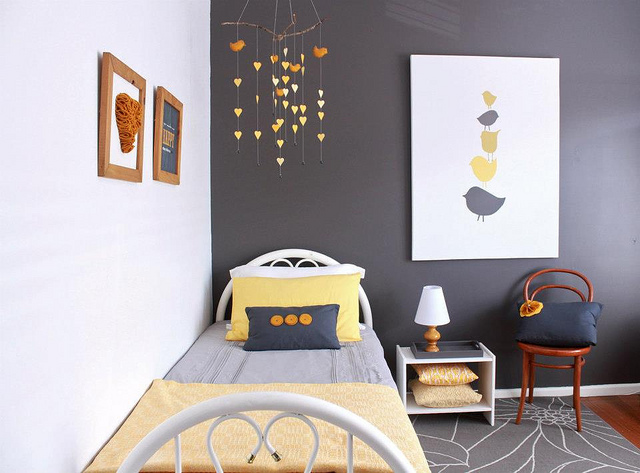 "This room is a work of art in itself. All decorations are DIY from salvaged items and recycled materials. From the wall art down to the cushion details and baby mobile, it was all handmade by me," said Iva in her entry.
Check out the before photo of the room in this 1940s Melbourne home!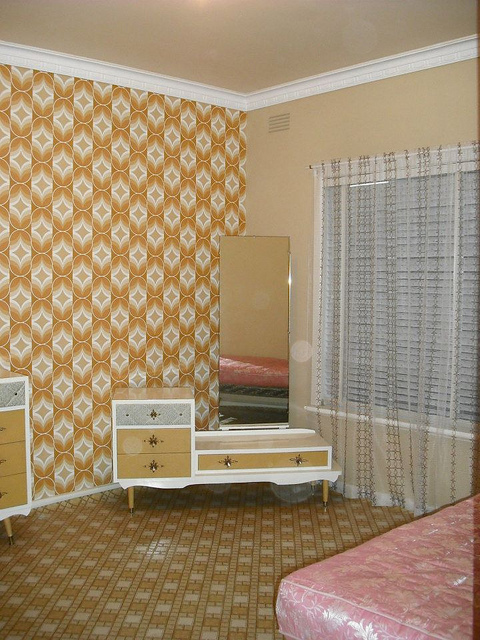 Iva stripped out the old retro wallpaper and vinyl flooring, painted the walls in a dark tone as a feature wall and stained the original timber floorboards. "We wanted to create a modern vintage look with recycled materials, using tree branches for the hanging mobile and a lovely original Thonet chair to complement the two natural wall frames as well as the colour of the floor.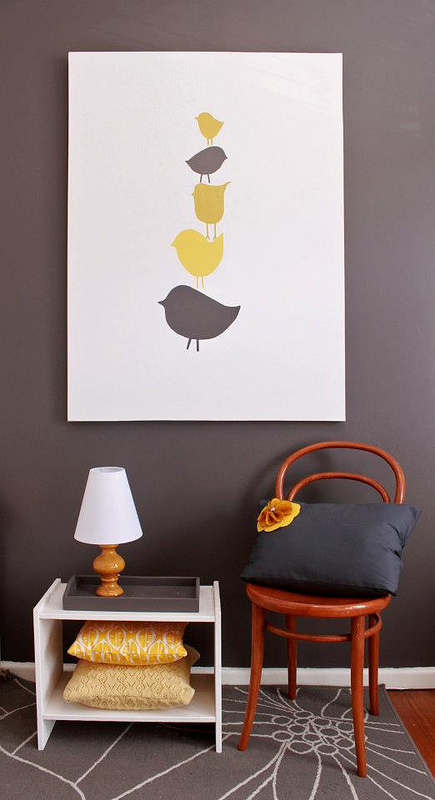 "This room will definitely appeal to potential buyers because of its charming yet childlike feel. It can be used as baby nursery or even a little boy or girls room. The colours used are very natural with a touch of mustard to just lift it all up to ultimately give it a harmonious look."
Shaynna said:  "This room is instantly engaging and gives a real sense of home. It is an unusual colour palette that can look dated or go terribly wrong if used too heavily. This shows Iva has a sense of risk and fun but also restraint where needed when staging for sale, so I feel it shows a great eye for detail and some great talent that deserves to be nurtured to the next stage. Good luck Iva and congratulations!"
Iva wins the IIHS's Art of Home Staging course worth almost $500.