Sponsored by Intrim
With the explosion of home DIY projects since the pandemic started, Intrim are making customers' lives easier by selling some of their most popular products online for the first time.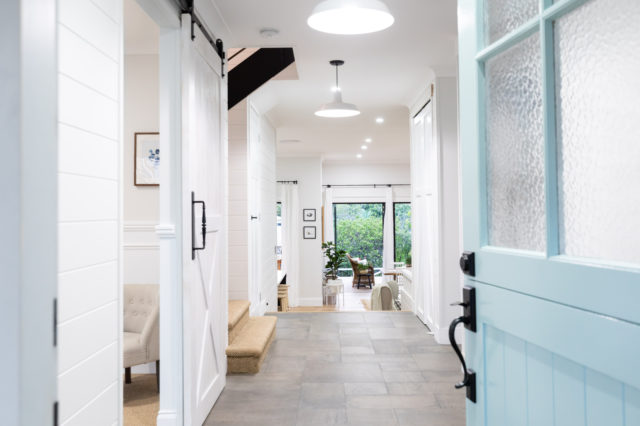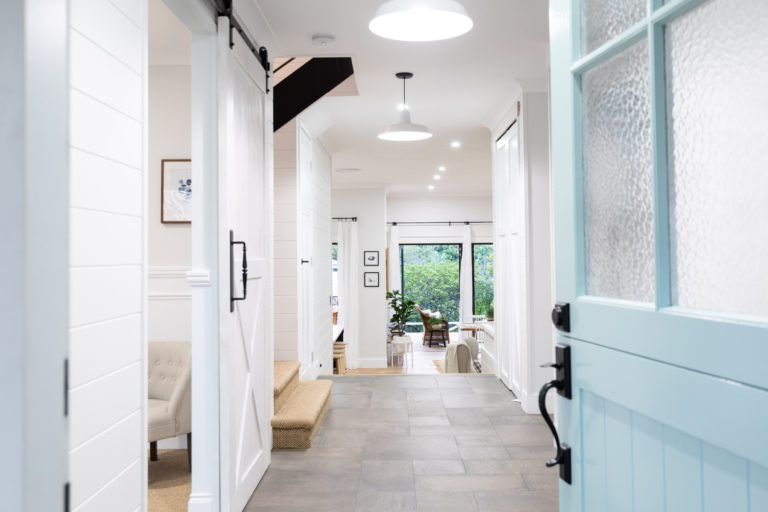 Although they'd been discussing the idea for some time, it was the increase in DIY interest that made it happen. "The nature of our product, being so customised, has usually prevented us from pushing forward with an online store concept, but with a new range of products, we took the leap and have used those as our pilot products," says marketing and brand manager Candace Brigden.
The new products, now available to order online, are the DIY wainscoting kits, glues and tools, as well as their super popular Intrim VJ Board Pro.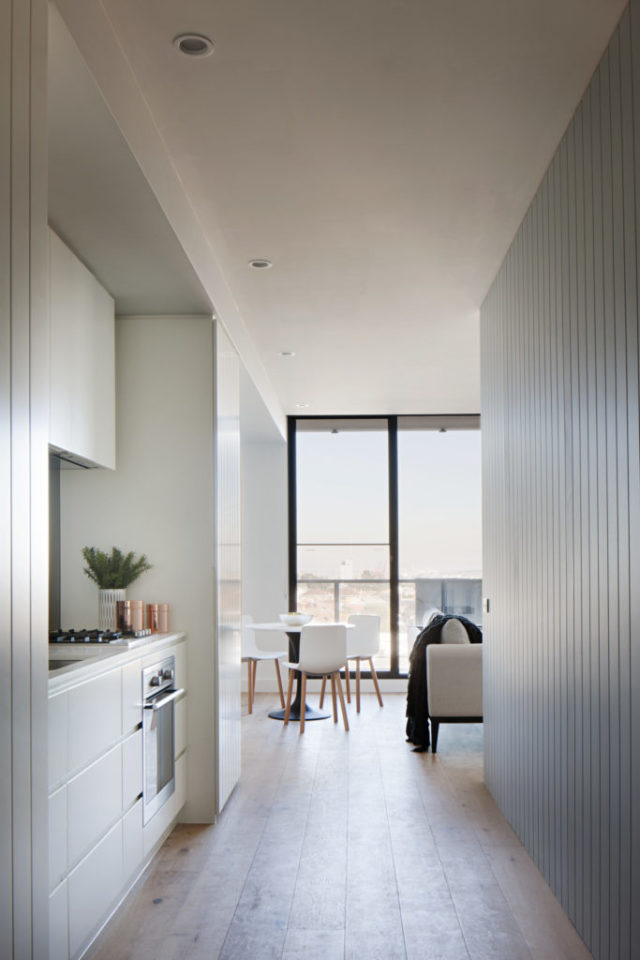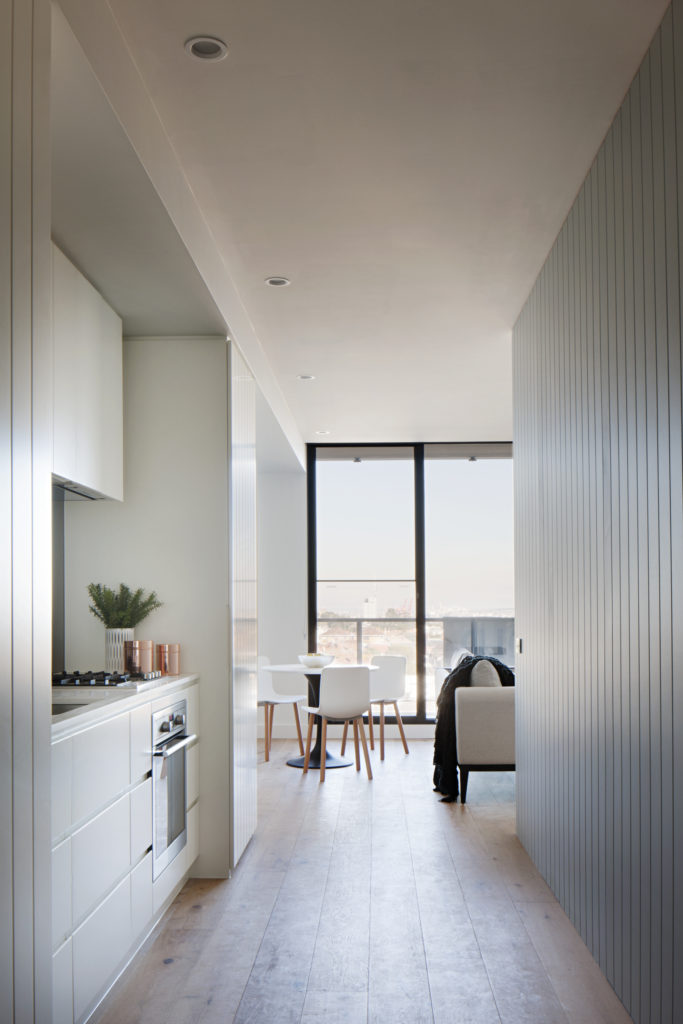 "We want to bring a beautiful or spectacular interior within the reach of every Australian," Candace says. "With the launch of an online shop, we feel that this is a way of making our mouldings range more accessible to an increased number of potential customers Australia wide, delivering directly to their door."
While some people are wary of buying online, especially products they'd usually be able to touch and see for themselves at the hardware store, asking friends or relatives who have renovated, or any tradespeople they know, for their opinion, is a great way to improve their confidence to hit the 'buy now' button.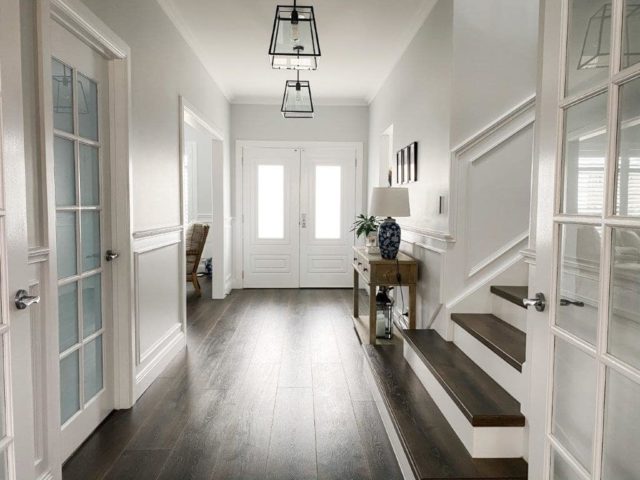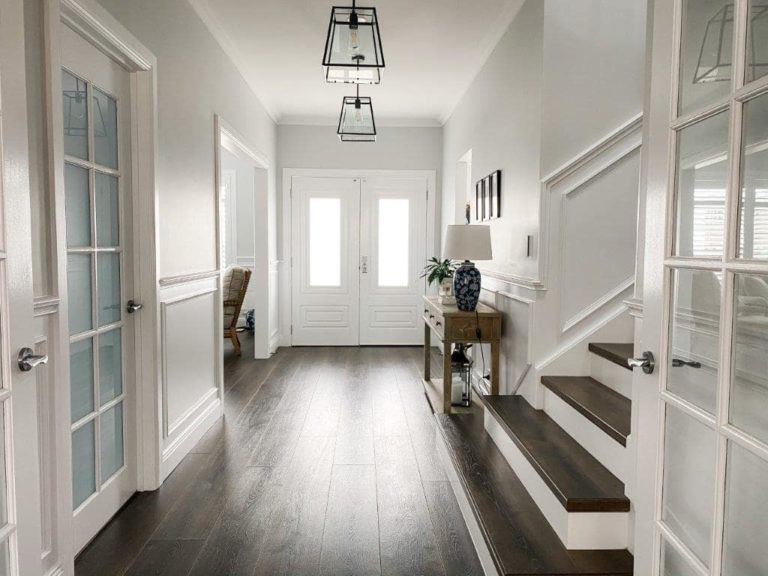 "Getting first hand opinions from those you trust is always valuable," Candace says. "Also, before purchasing online, check reviews and testimonials of a business, and look for awards and certifications that show they invest in meaningful alignments. For instance, we are FSC (Forest Stewardship Council) certified, which means our timber is sourced sustainably and demonstrates that we are environmentally and socially responsible. We also are star rated with the Australian Owned organisation, meaning we have been independently verified that our company is owned by Australians and money stays onshore in the Australian economy. Our work has also seen us win multiple awards with Houzz and our brand and products are featured significantly with high profile builders, renovators and celebrities."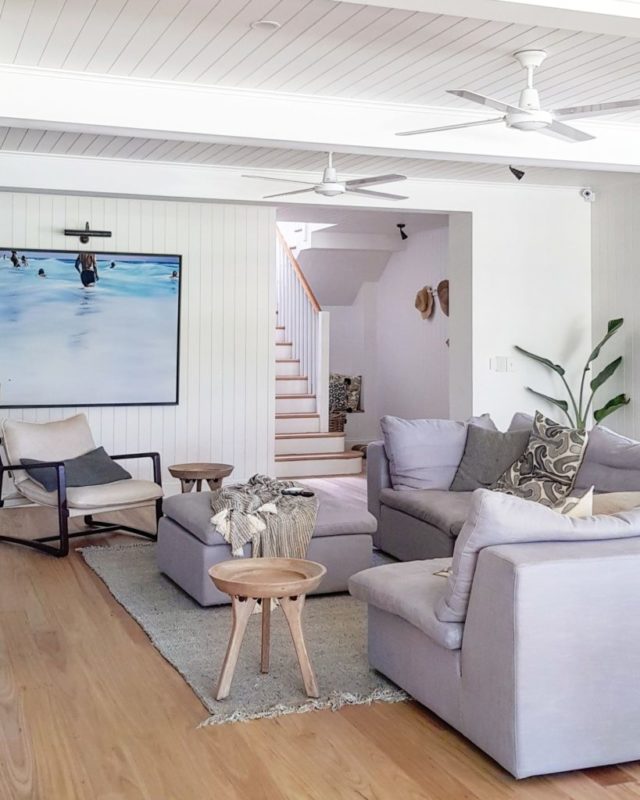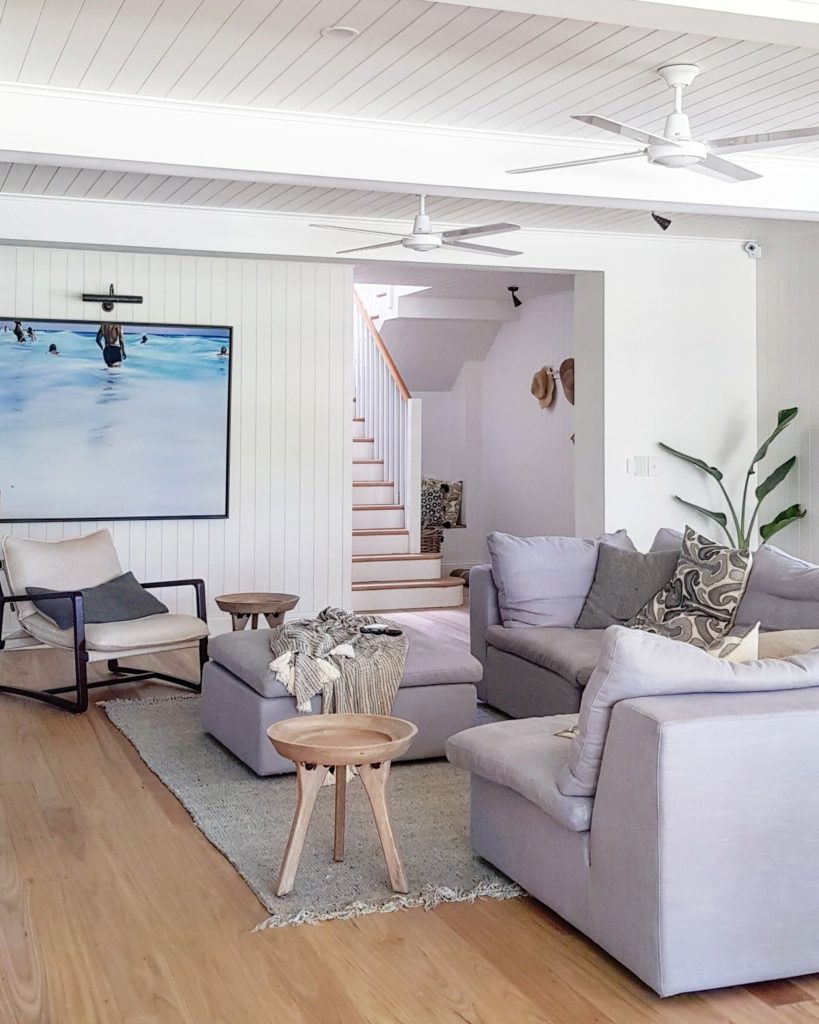 The Intrim team are also ready to chat through design questions, product recommendations and solutions for your project. "Having a real human to bounce ideas off and gain advice from is always reassuring!"
Candace says creating a more beautiful and comfortable home has become more important than ever, which has been good for business.
"People are so much more aware of their surroundings, have a little more time on their hands and prettying up the home for that feel good factor has never been more important. Access to building materials and builders in general was tricky for many people during periods of lockdown and with restrictions in certain areas, so deliver-to-your-door DIY solutions were more of a consideration.
"After developing our DIY wainscoting kits and comprehensive installation videos and guides, we found more customers purchasing mouldings from our greater range with the confidence to tackle a DIY across many areas, which was very exciting to watch."
Prices are available online, and many may be surprised just how competitive these are compared to the local hardware store, for example. The reason the majority of their products do not show pricing online is mainly because the quantity you order affects your pricing: the more you order, the cheaper it is.
"This is particularly useful for those building or renovating to know as it may work out much more cost-effective for them to order all of their mouldings at once, and not just room by room as they go. We like to take the time to explain this to our customers and help work out the best value for money solution for their needs both with product options and pricing to suit their budget."
Candace adds: "Our products are one of the best quality on the market and are only a fraction more than some large commodity retailers."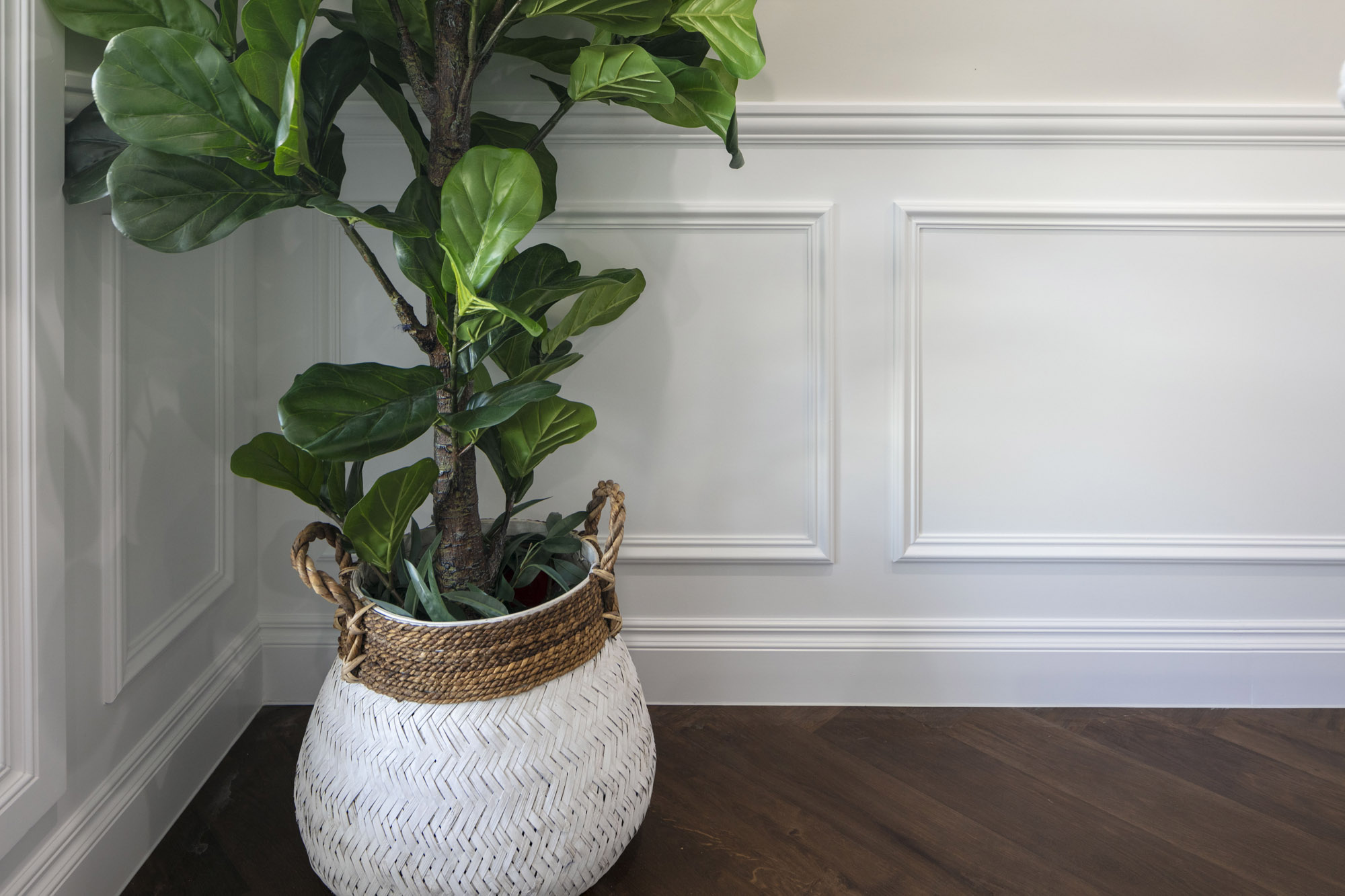 DIY wainscoting just got really easy!
If there's something that's stayed consistently popular in interiors in the last few years, it's wall paneling. Whether it's whole walls of VJ or half walls of a more traditional…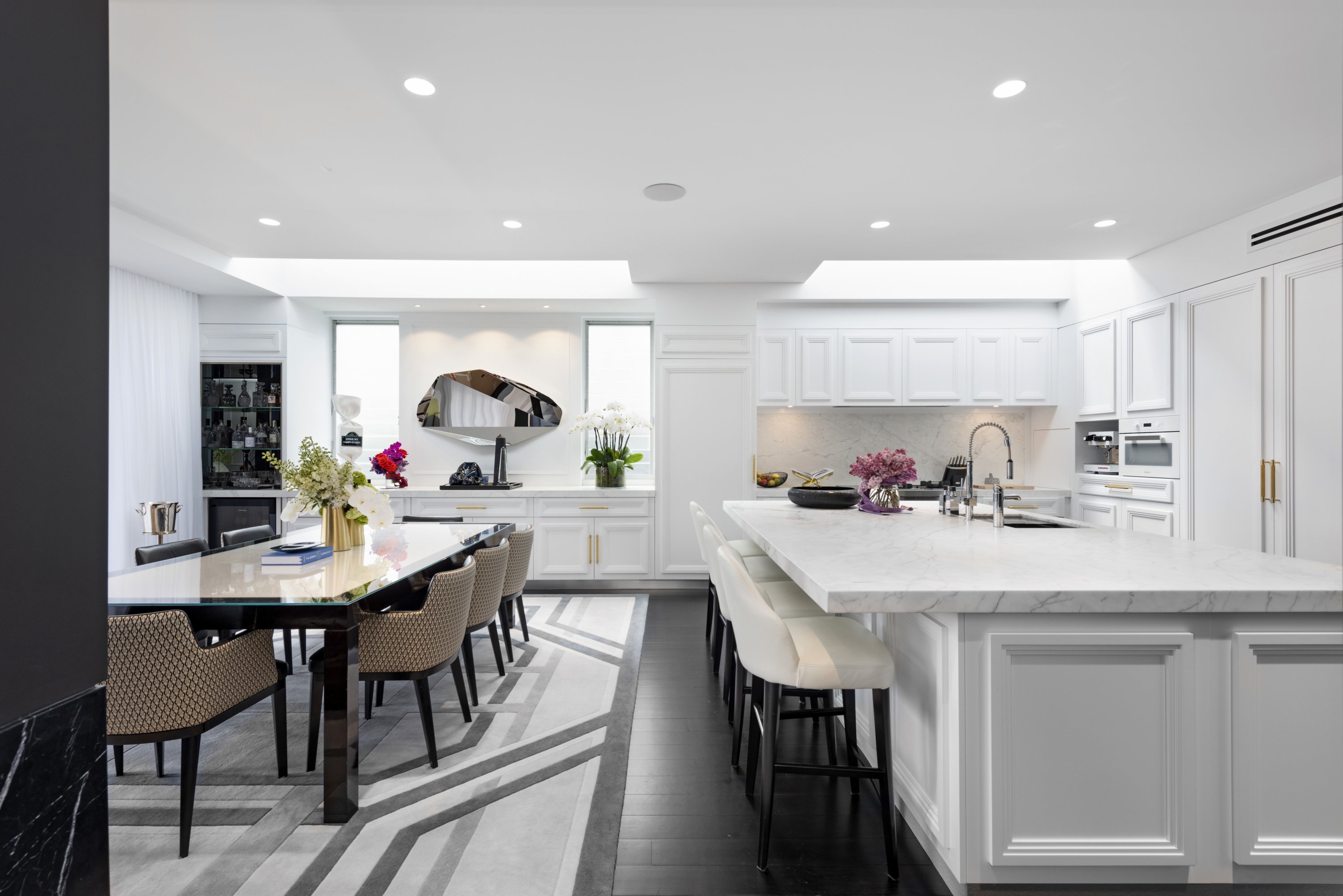 Roxy Jacenko's new house: a kitchen to die for!
When your life's as crazy as Roxy Jacenko's, it's perhaps no surprise the PR queen likes things to be calm and minimal at home, and the renovation of her new…