You know that old cliché about saving the best until last? I think we may have just done that with our family bathroom! This was the last major (indoor) project in our house and it's been a long wait; 2.5 years to be precise. For quite a while now, it's no longer been the "Nanna house" we purchased but a really nice house with a terrible bathroom (and WC) and a very average exterior. Now those two rooms are one beautiful, surprisingly spacious, elegant and sanctuary-like space. It's a dream come true and I couldn't be happier with it!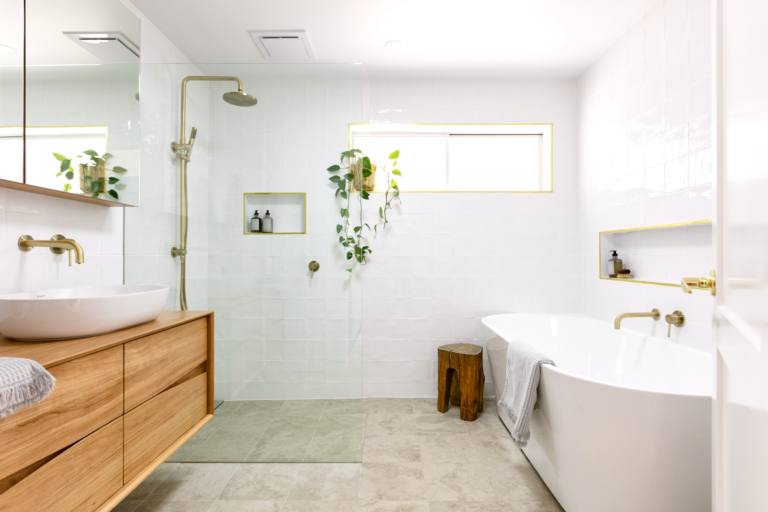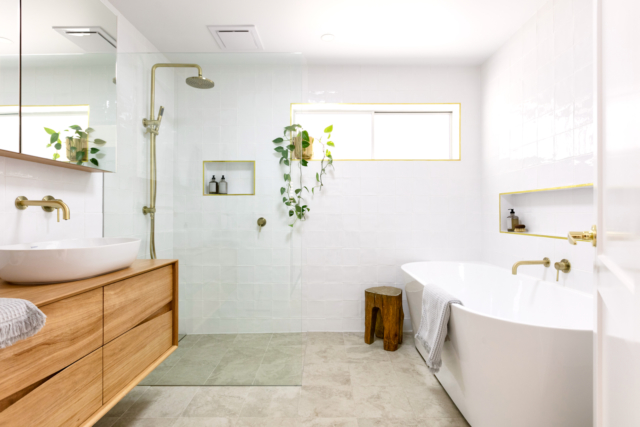 I've written before about how I'm an anxious renovator. I overthink everything, not least because I'm Interiors Addict, and I shared this whole process with you from start to finish (not just the pretty after photos) so there's some pressure with feeling like 92,000 people are watching on Instagram and the fear that something will go wrong or it may just not turn out that well!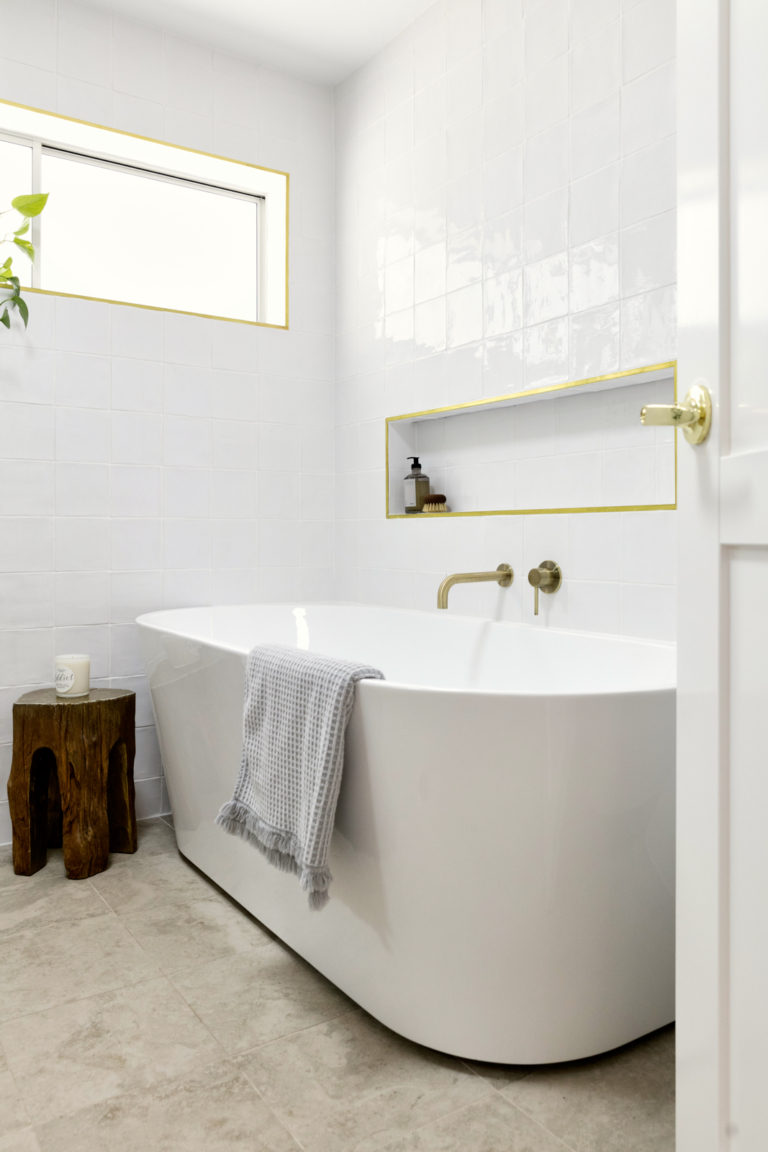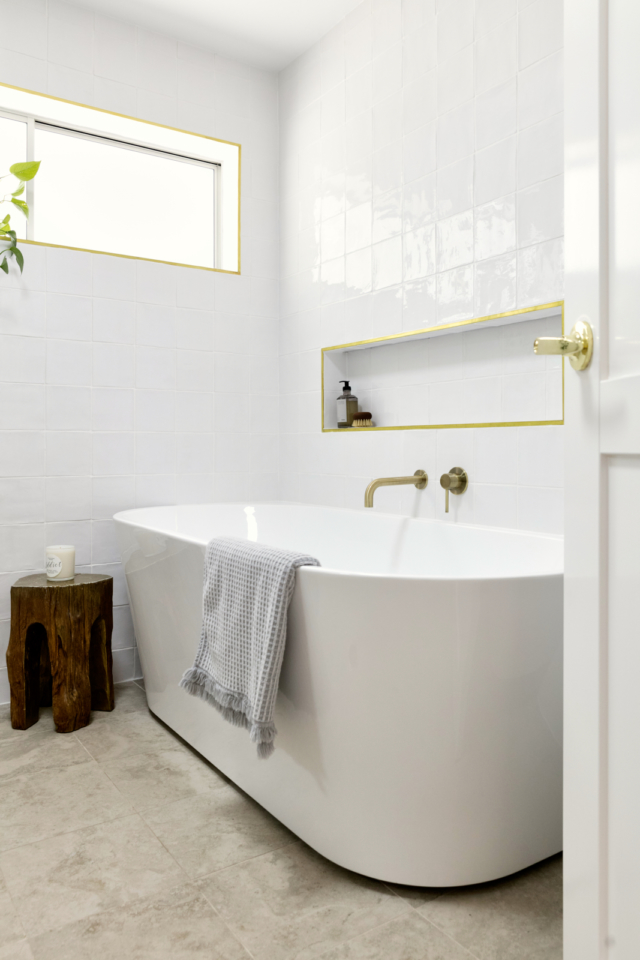 There really was never any question of knocking the WC and (tiny) main bathroom together, although a previous builder's quote did suggest we'd have to keep them separate if we ever wanted to afford to get it done! I'm so glad we went ahead and did it properly though (and for less money with a different builder), because a bathroom the size it was really didn't do justice to a four-bedroom family home.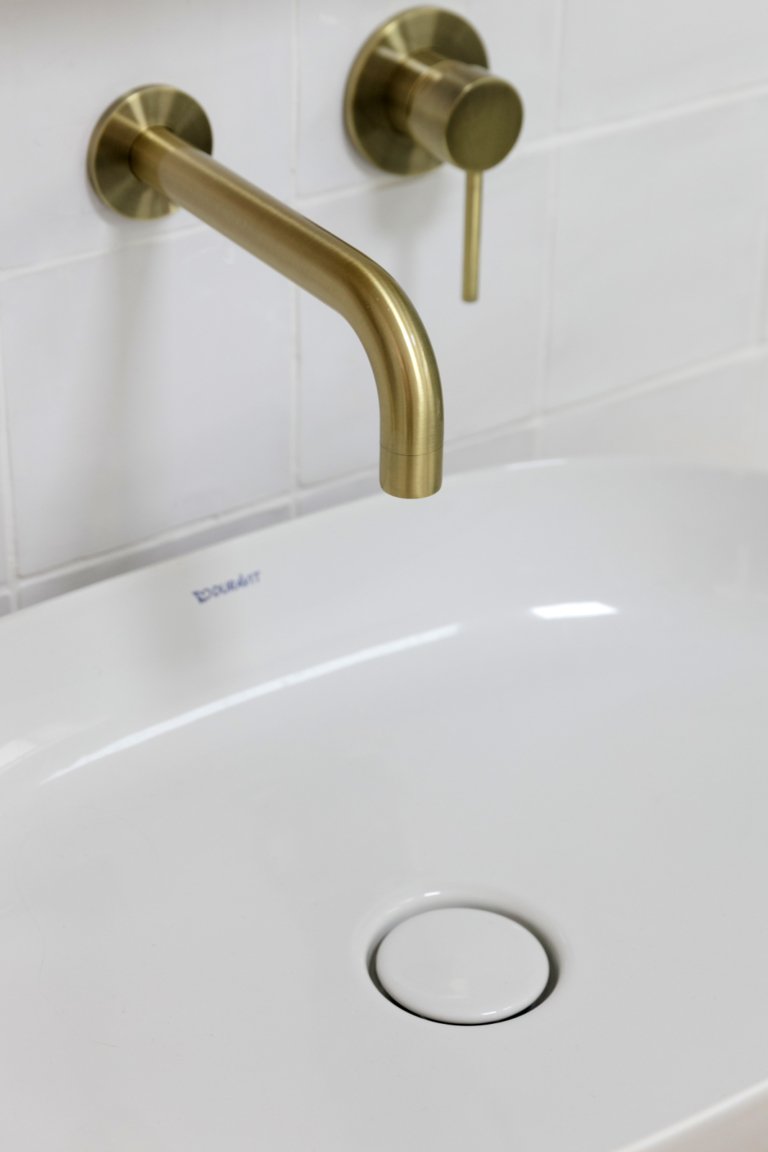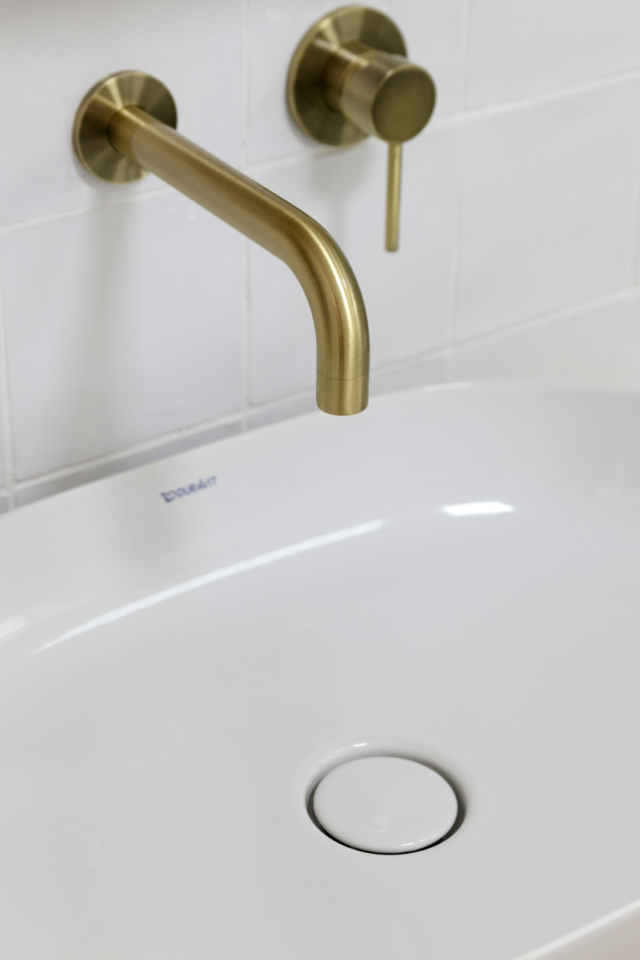 So we knocked down the wall between them and moved the doorway so it would open into the centre of the bathroom. It still didn't create a huge space though, and I was determined to have a decent-sized bath (regular readers will know I'm in the tub every single night!), so we needed to make the most of every millimetre of the room (2700 x 2500mm to be precise). I called on the help of my clever friend Kathryn Bamford to get the floorplan just right. It took many many revisions and I'm probably lucky I can still call her my friend! I'm also pretty confident to say (after many sleepless nights about how the 1700mm bath would fit) that we nailed that layout!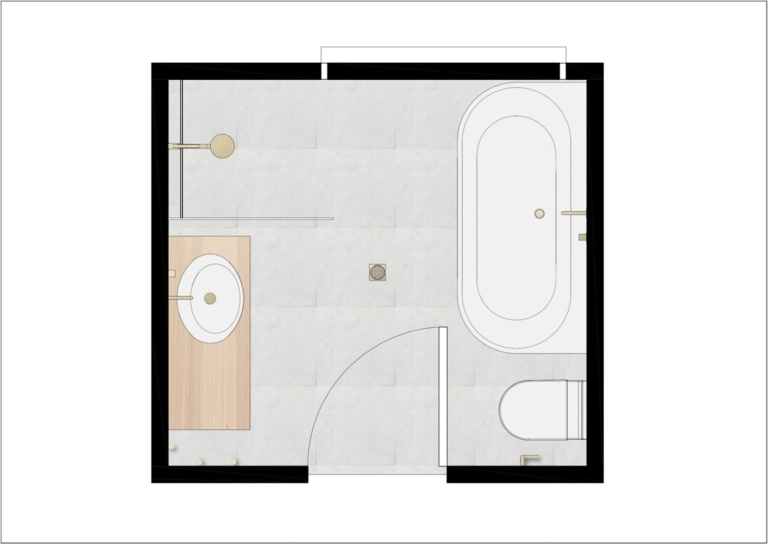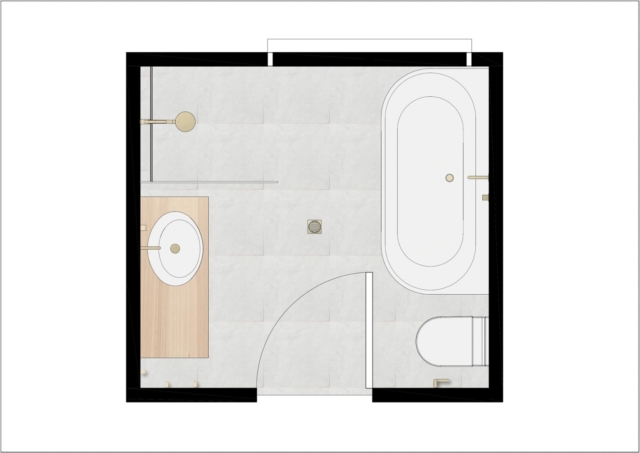 The build went like a dream, despite a few hiccups thrown up such as very wonky walls (like everywhere in our home it seems!) that needed a lot of packing out and a lot of old timber formwork under the house getting in the way of the new plumbing, which had to be cut out and removed. What I loved most about our builders was that they always had a solution and having worked on so many other older homes, none of this came as a surprise to them and they were so experienced it made me feel at ease.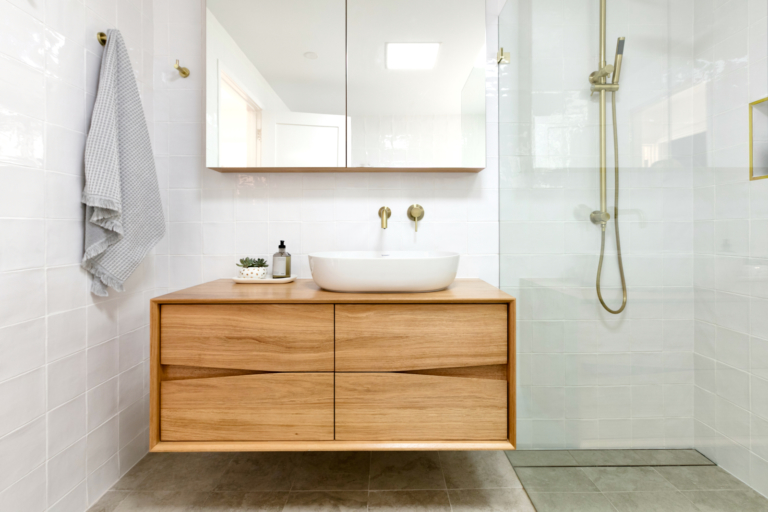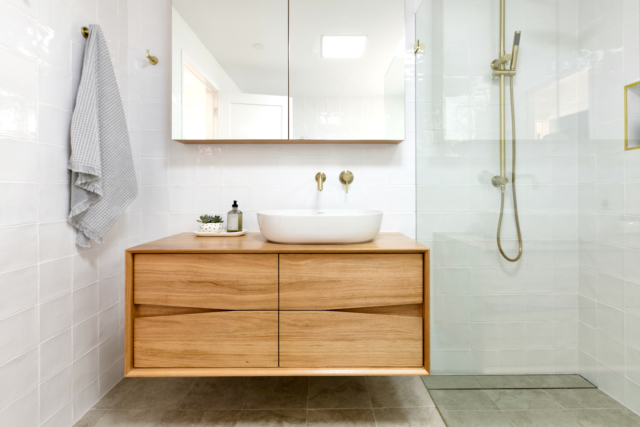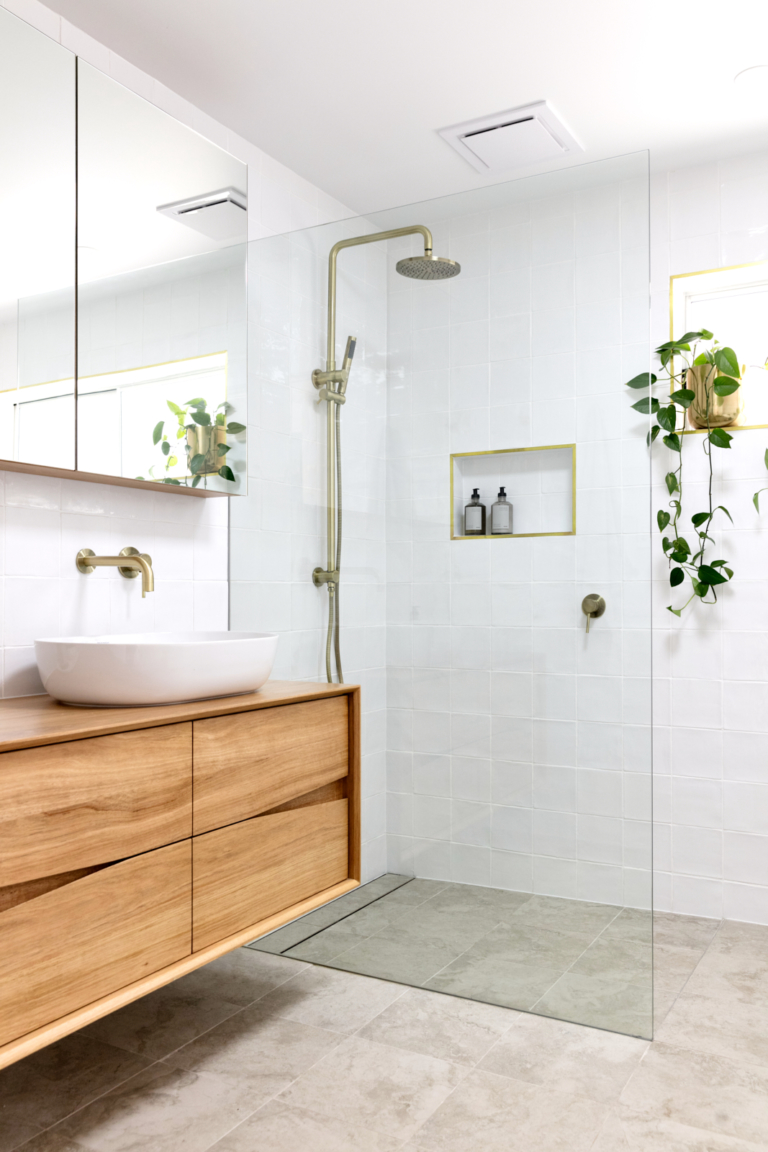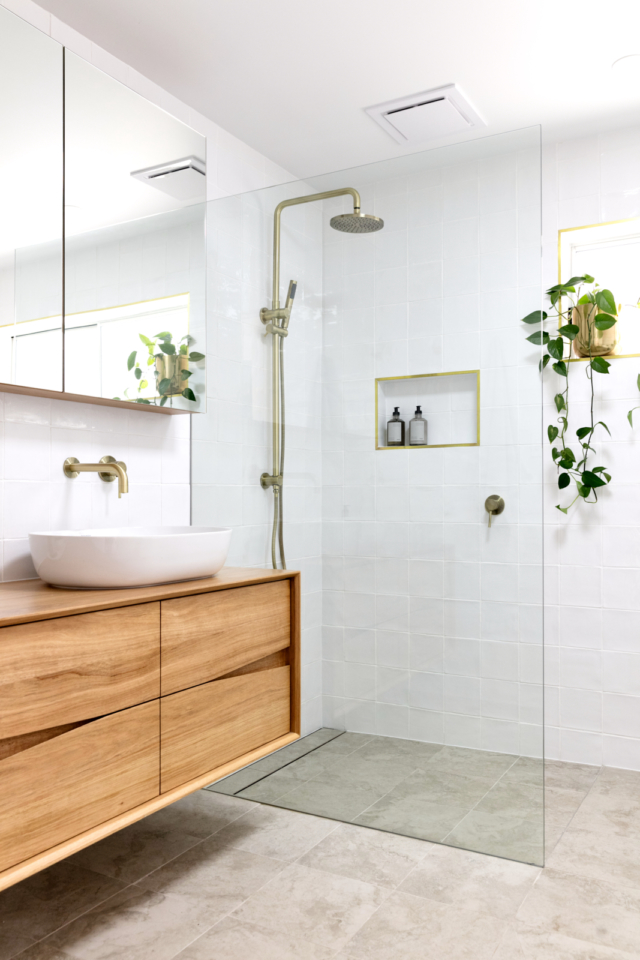 The reno would have been done in an impressive six weeks, but for our vanity getting damaged by a forklift on the way from Melbourne. But listen up folks, six weeks is good! The absolute biggest misconception out there is that bathrooms shouldn't take as long or cost as much. When you live through one (and this is my second), you see why they take so long and cost so much. You still need to make sure you get multiple quotes though! In the end, ours took more like eight weeks while we waited for the vanity to be fixed and delivered, and then final touches like silicon. As they all say, it was all worth it!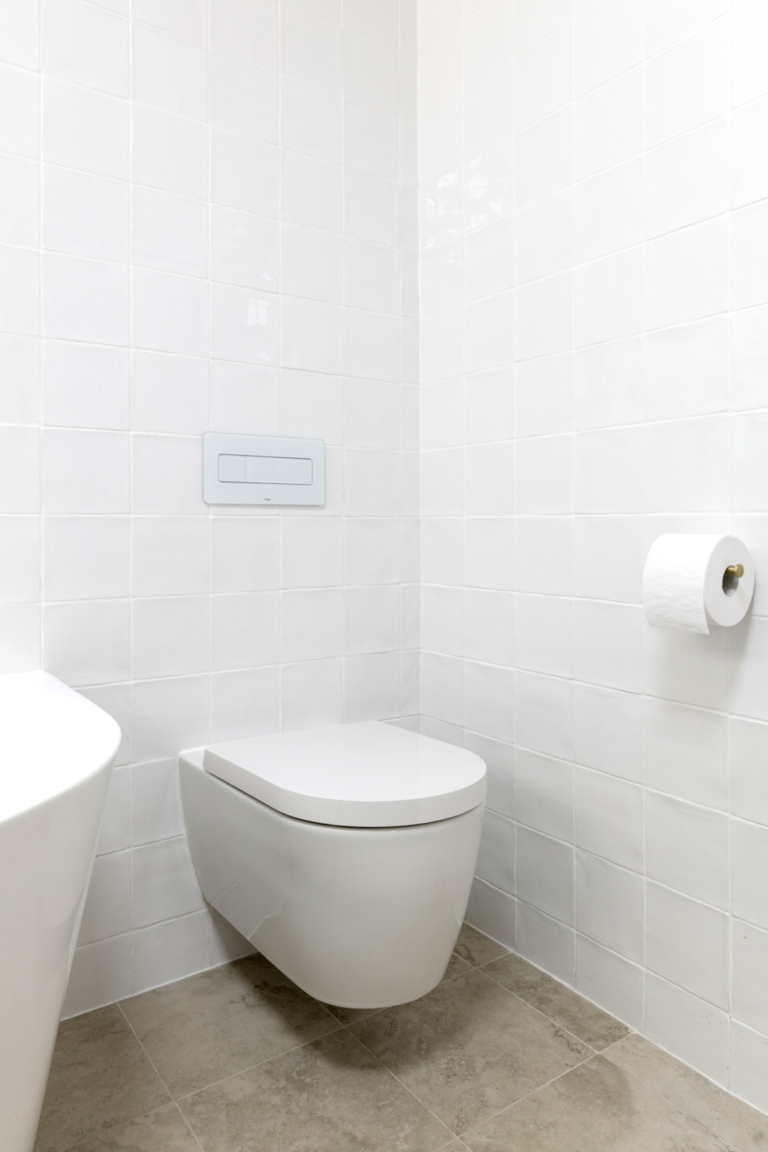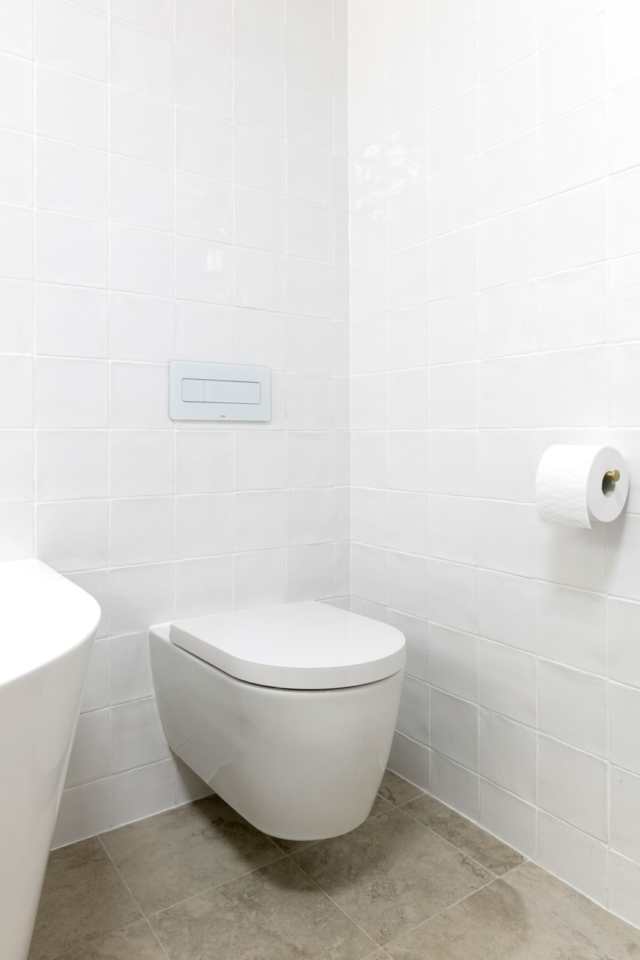 The tiles couldn't have turned out any better. I knew I wanted an organic looking, handmade tile and something a little different to the ever popular subway (did them in my last bathroom reno) so I went for a square and white grout. I was visualising walls of white with texture and light bouncing off the gloss finish, and that's exactly what I got! Keeping the floor tile simple has definitely added to the sense of space. The design of this bathroom was a lot about restraint, like choosing not to have a feature tile in the niches, but instead going for a brass tile trim.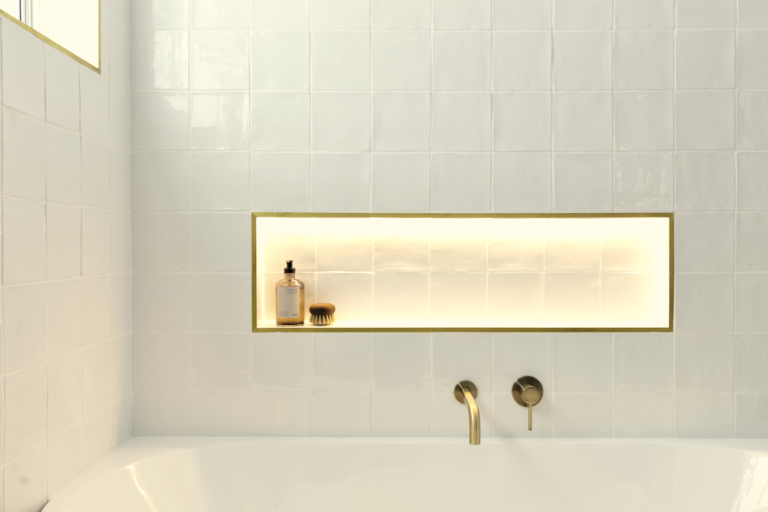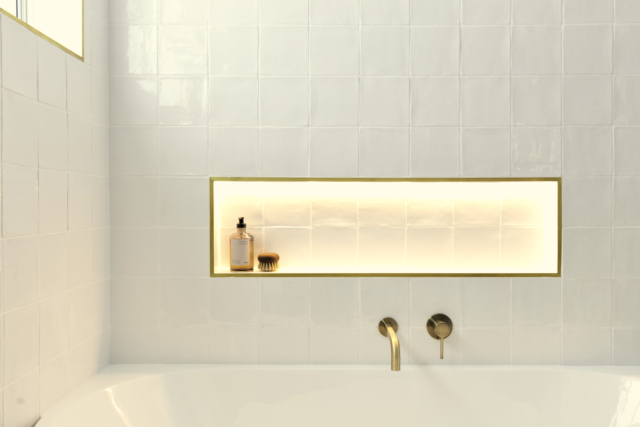 The tapware from Meir was a no-brainer as we have the same in our kitchen, but the shower really is something else!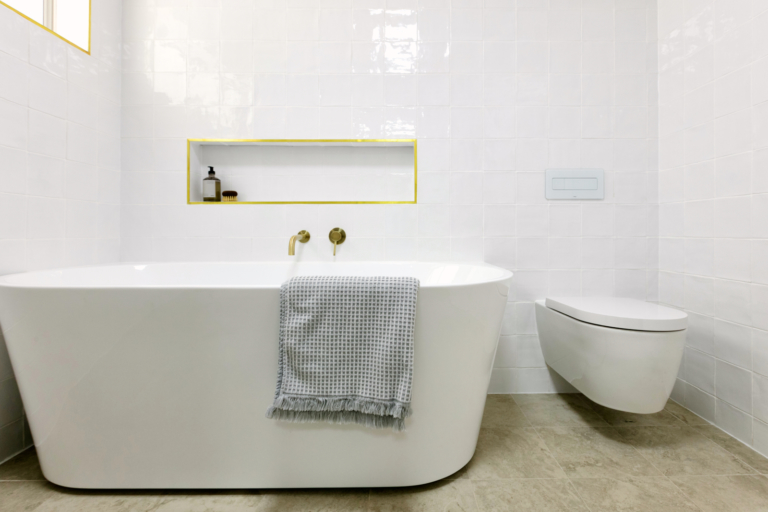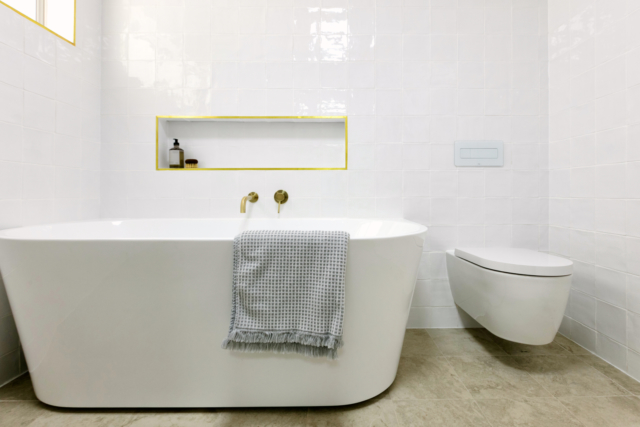 I also wanted to show you the difference we made to the light in here by installing an Illume "skylight". There was previously an old skylight in the bathroom. It did the job but it wasn't exactly a looker! We put in a new, lower ceiling in this bathroom and didn't have budget to install a real skylight. So we opted for an Illume, which is basically a solar-powered LED light which you can have on all the time and gives the look and feel (and most importantly light!) of a skylight. I am so impressed with how it exceeded my expectations, we've put a big one in the hallway too. I'll share more about Illume in a separate blog post soon.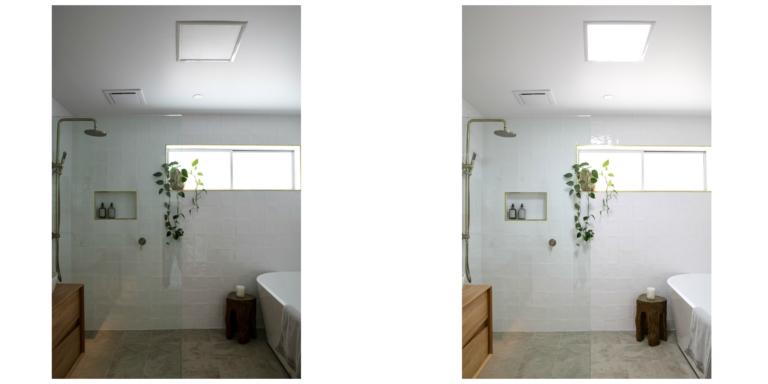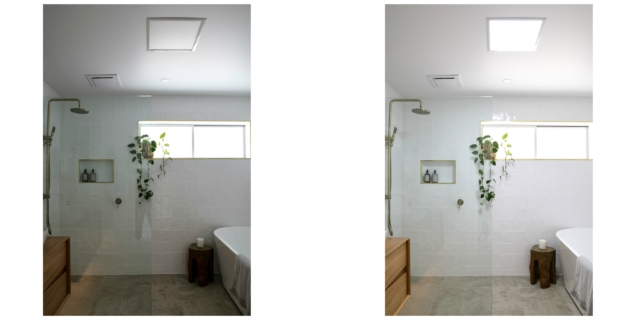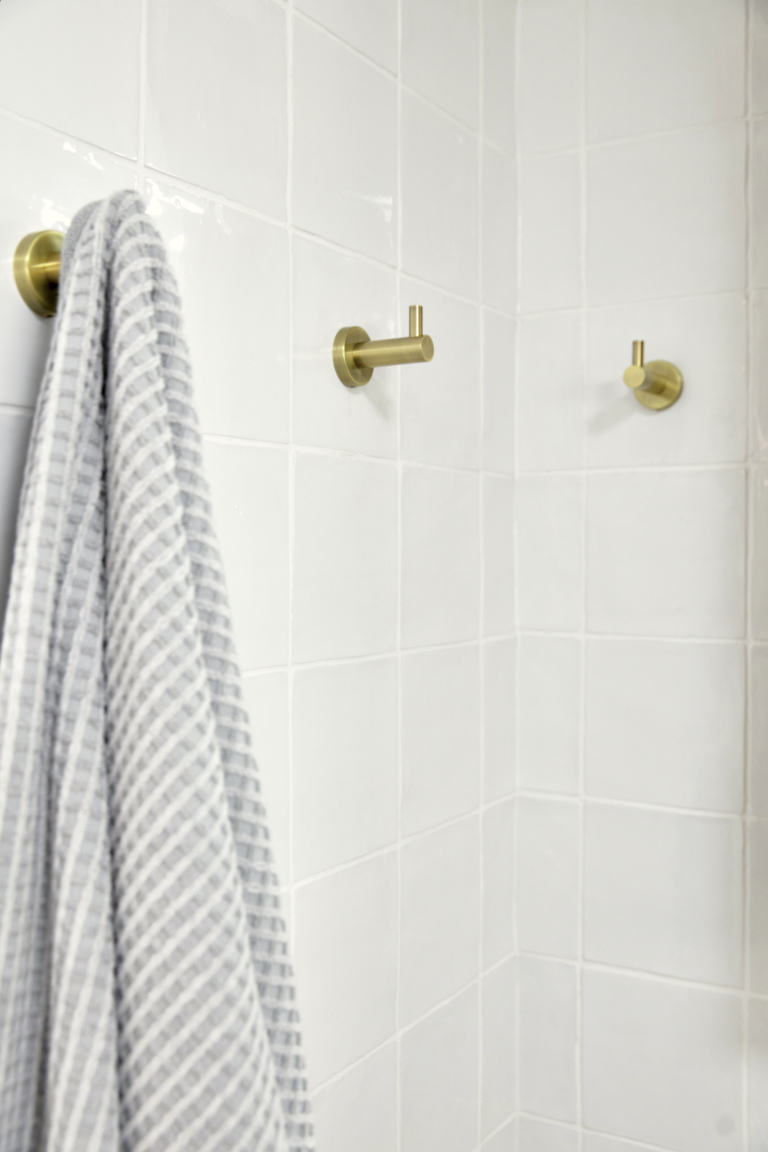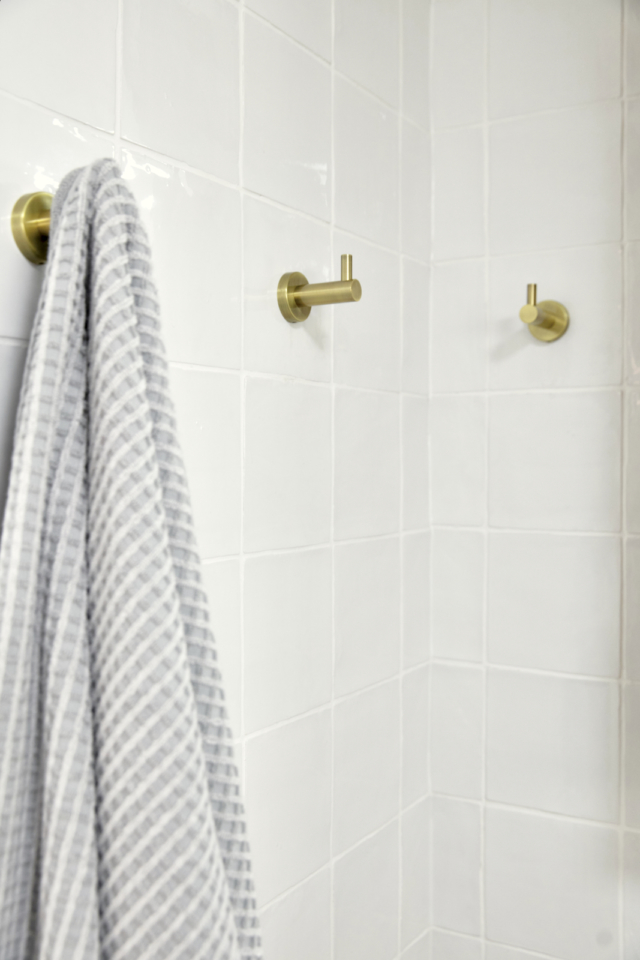 I have so much more to share with you about the bathroom, including why I chose everything I did, what has surprised me most, the things that were worth spending a bit more on, how to choose a builder and how to live through a reno, but for today I just wanted to share some of these photos with you because hooray, it's finished!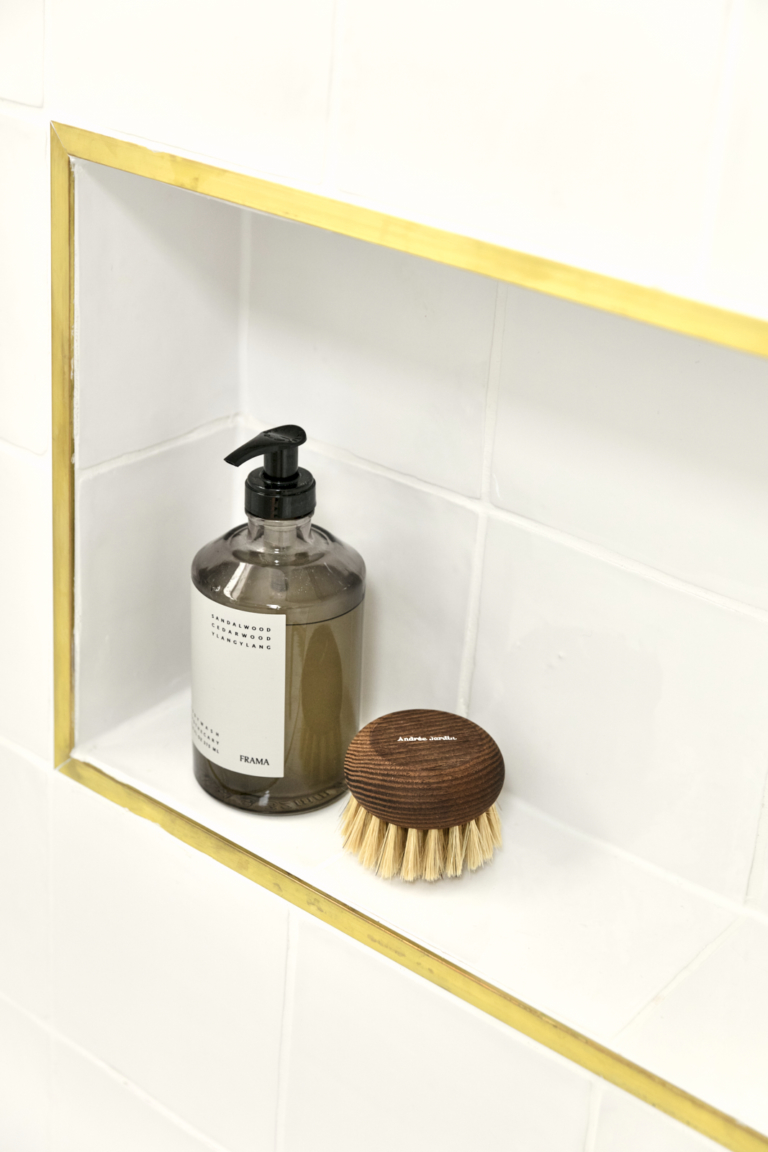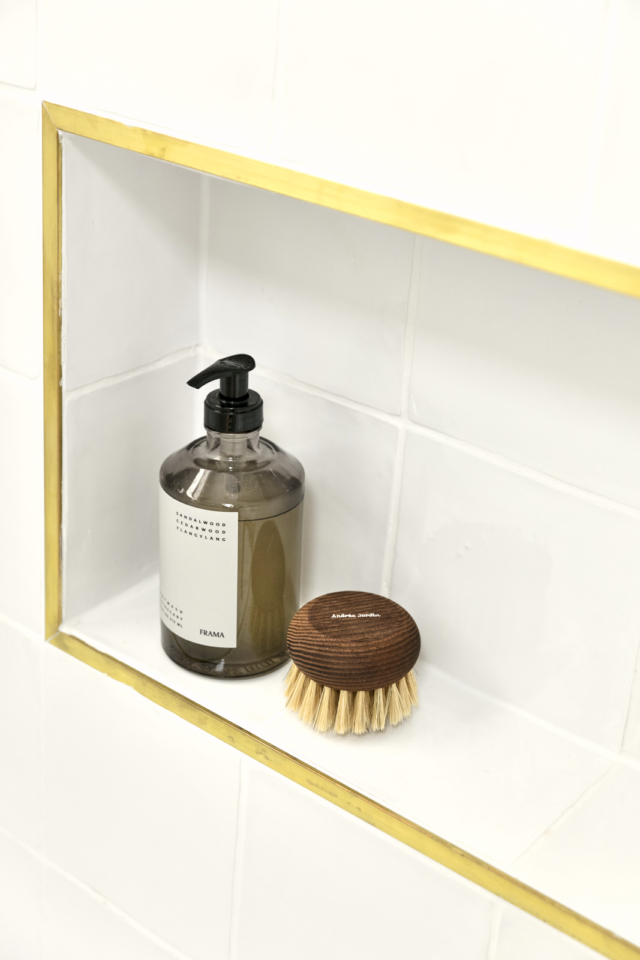 Would I change anything? I actually wouldn't! Thanks for coming along for the reno ride. I hope you like the finished bathroom and I'm happy to answer any questions in the comments. I'll be sharing lots more details soon but the suppliers can all be found below. Let me know what you're interested to hear more about too.
But let's just remember what this space, as two separate rooms, used to look like. I can barely believe it's the same!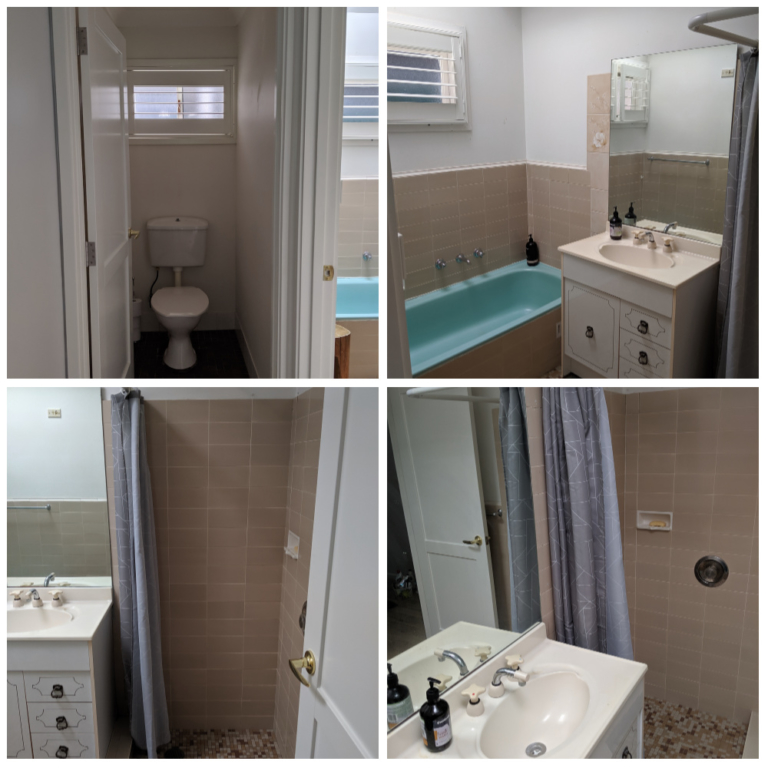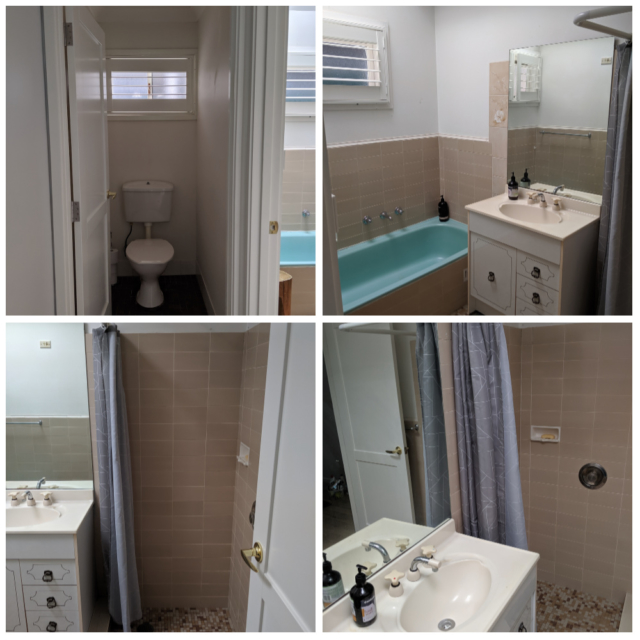 SUPPLIERS
Build and project management: Coolibah Building & Design
Tapware, shower, robe hooks, toilet roll holder, floor waste, bath plug, all in Tiger Bronze from Meir
Brass tile trim from Tile Stone Paver
Tiles (Avalon Gloss Large Square White and Noosa Matt Travertine Look Grey Tile) from TileCloud
The Oak vanity and Mirror Mirror cabinet from Ingrain Designs
Eden Freestanding Bath 1700mm from Highgrove Bathrooms
Duravit Luv washbowl 600x400mm from Bathe
Duravit Me by Starck rimless wall mount pan from Bathe
Viega Visign white glass flush plate from Bathe
Solar-powered 'skylight' by Illume
Frama body wash, hand soap, shampoo and conditioner, Nova2 gold shower wiper and Tiny Frey white resin tray from Oliver Thom
Gold spot succulent pot from Angus & Celeste
Towels: Aura
Painting: Eco Lux Painting & Decorating
Floor plan design: Kathryn Bamford
Photography: Jacqui Turk
My last bathroom reno | The rest of the projects in this house