Set on the same one-hectare plot as their idyllic and recently renovated farmhouse, Taylor's of Berry is the stunning new guest cottage of TV personality Neale Whitaker and his partner David Novak-Piper. With its own private access, the cottage is situated in the rear paddock of Neale and David's property, 3km from Berry and just a two-hour drive south of Sydney.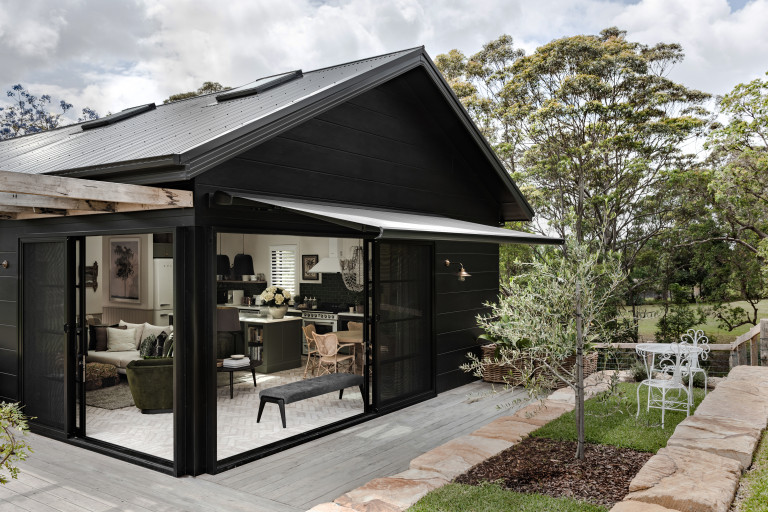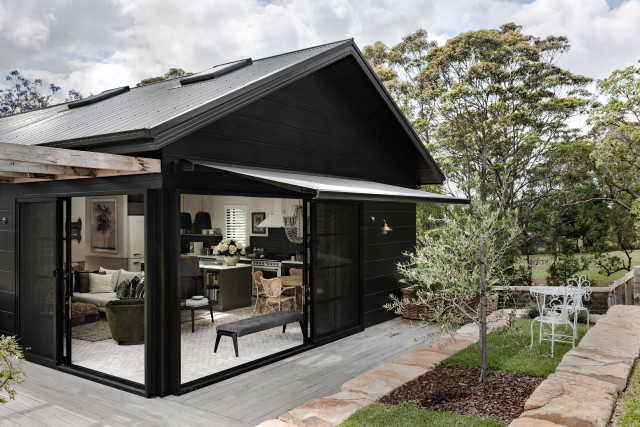 The cottage is a new build designed to Neale and David's brief by local interior architect and good friend Victoria Hampshire. It takes full advantage of its heavenly surroundings and views across rolling hills and lush, vibrant escarpments. "We wanted to recreate the same experience for our guests that we have enjoyed for so many years prior to making this beautiful region of the south coast our permanent home," said Neale, host of Love It Or List It and judge on The Block.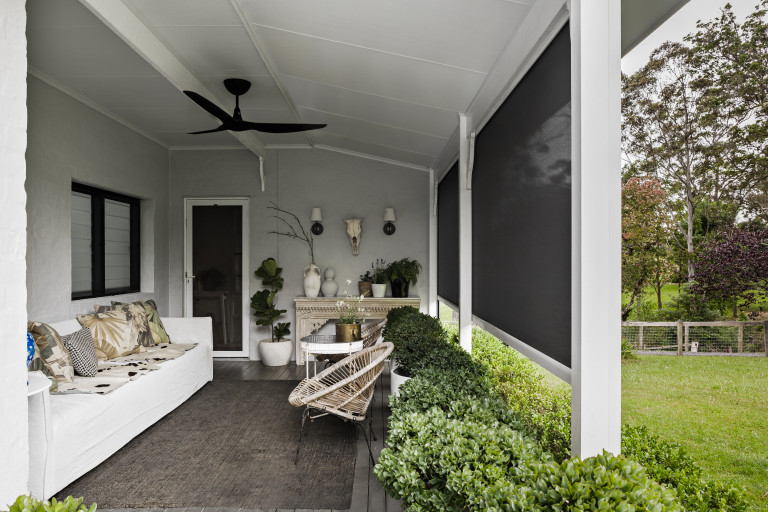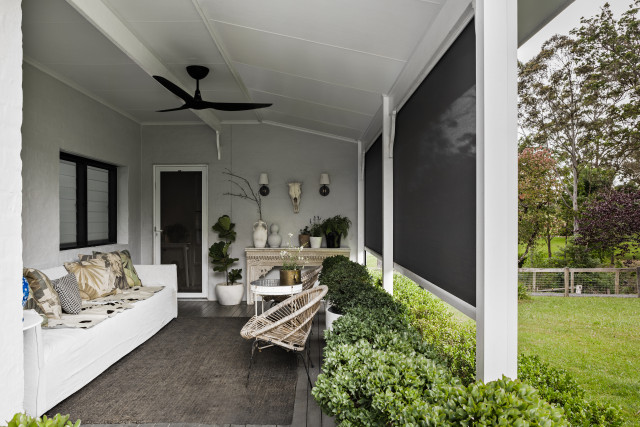 Designed as a couple's retreat on a succinct and workable footprint, the guesthouse has an open-plan living/dining/kitchen and a separate master bedroom and bathroom. It features a striking black façade featuring James Hardie's Stria cladding, which stands in sympathetic contrast to the exterior of the main homestead, a beautifully soft and pale grey.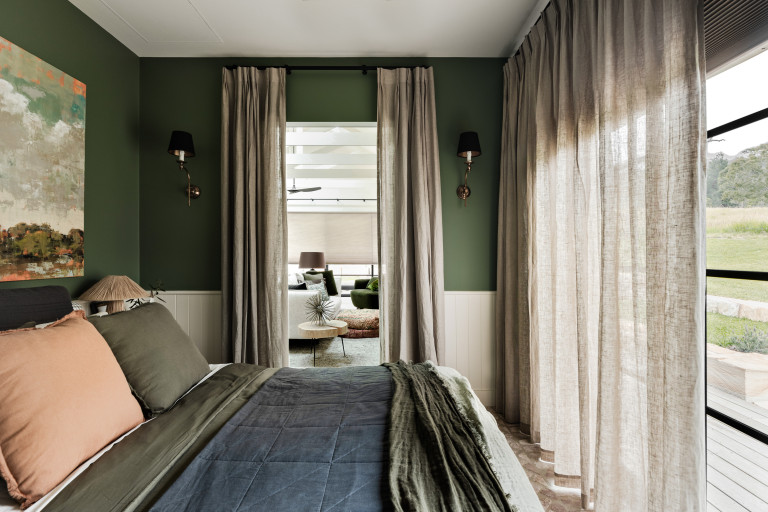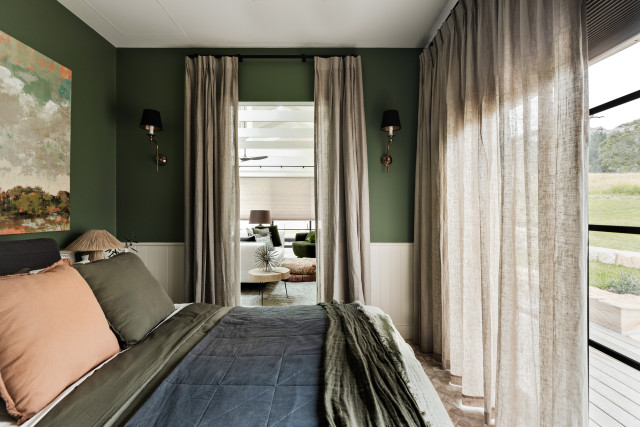 Oriented away from the farmhouse for privacy, the cottage features an L-shaped deck with direct access from the living room and bedroom, and has magnificent views to the south west towards Kangaroo Valley. Wraparound French doors in the living area and floor-to-ceiling doors in the bedroom enable panoramic views while pulling in masses of natural light. Capitalising on the stunning vistas and championing an indoor/outdoor flow was key to crafting the perfect experience for their guests.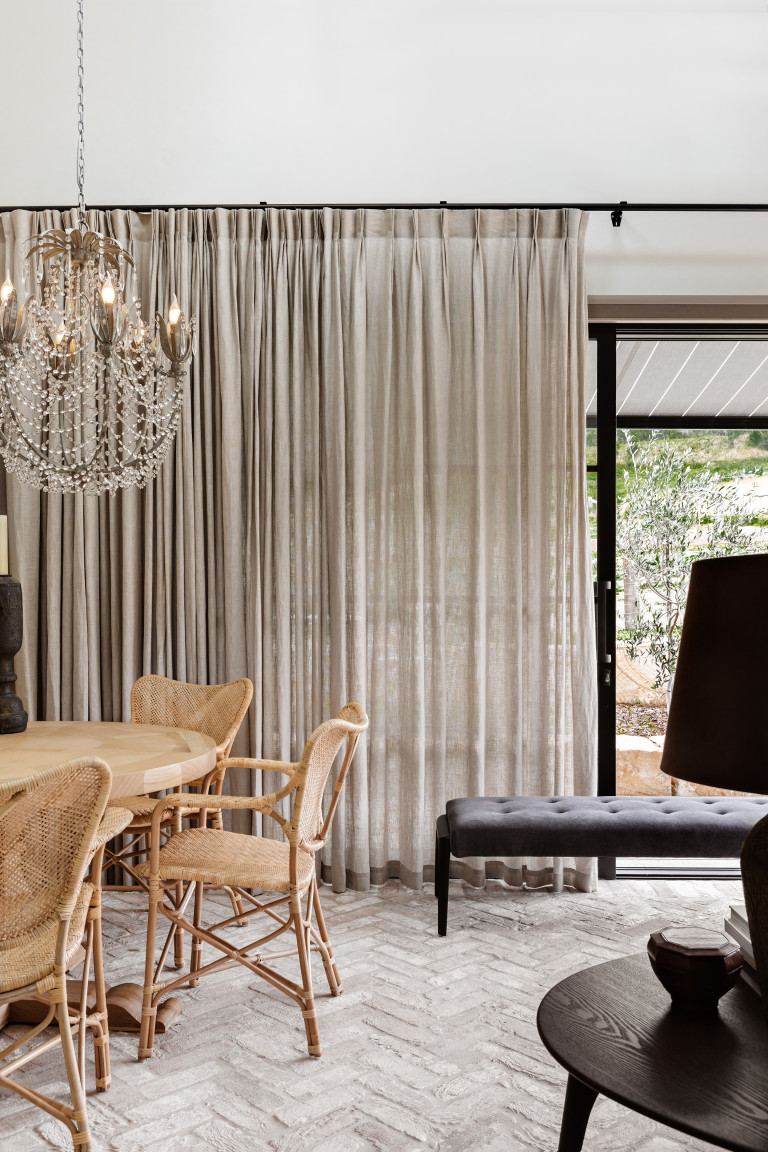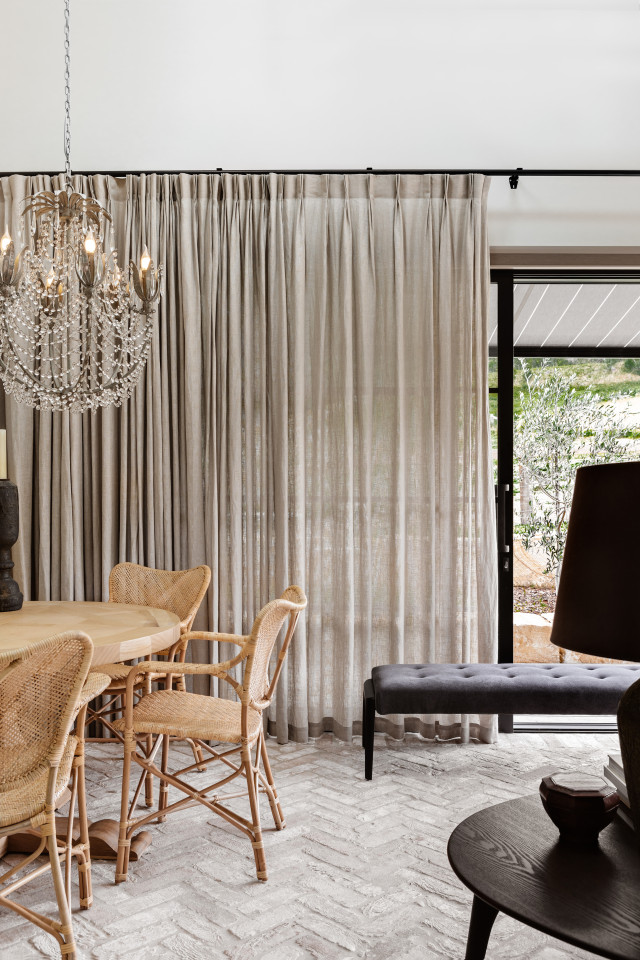 "Light is one of the most important factors in creating the mood and ambience of a space for me, and the patterns of light are so breathtaking here, it was essential to capture the many magical fluctuations throughout the day," said Neale.
From both an aesthetic and functional perspective, selecting the right window coverings was a priority for Neale and David. "Natural light is abundant on this property, but it can also be harsh, and so window coverings were a key choice for the interior design scheme." The cottage has incorporated Luxaflex Duette Shades and pure linen curtains throughout.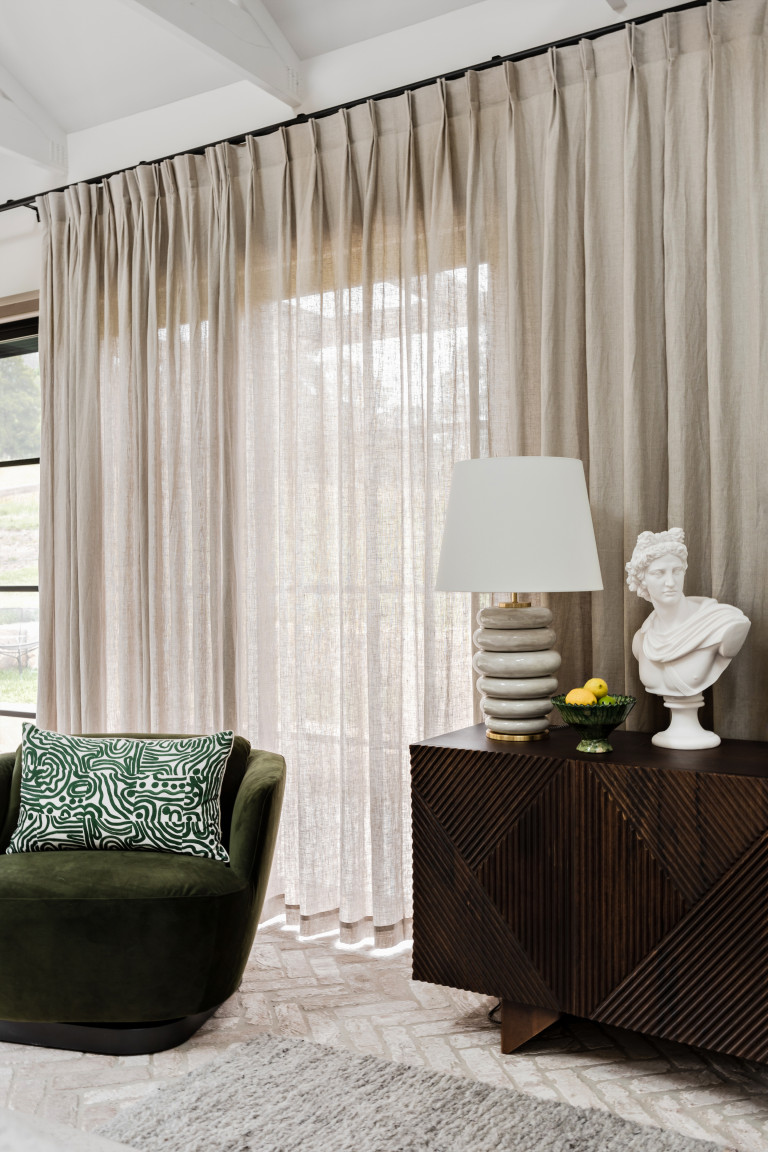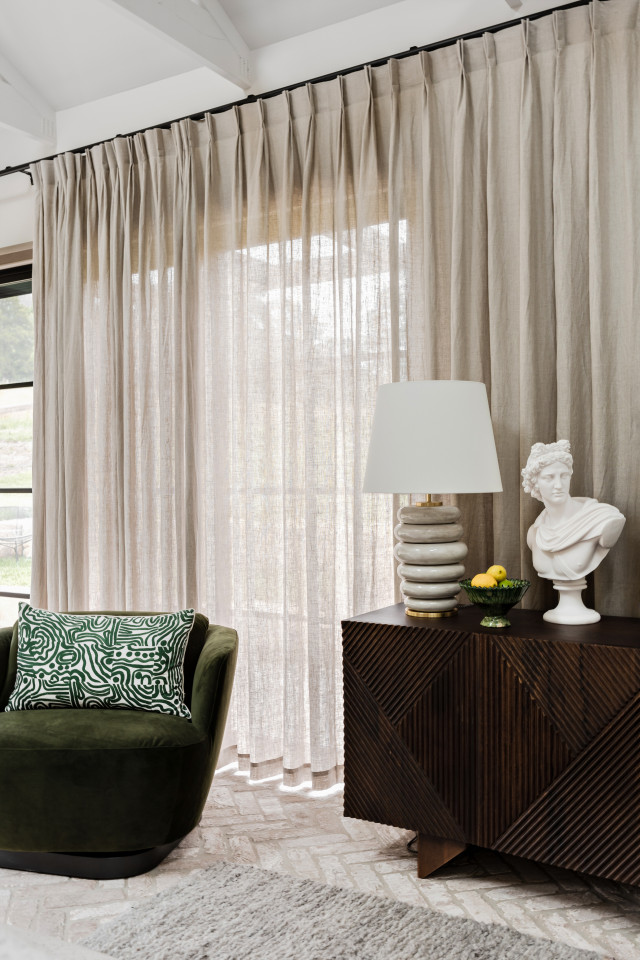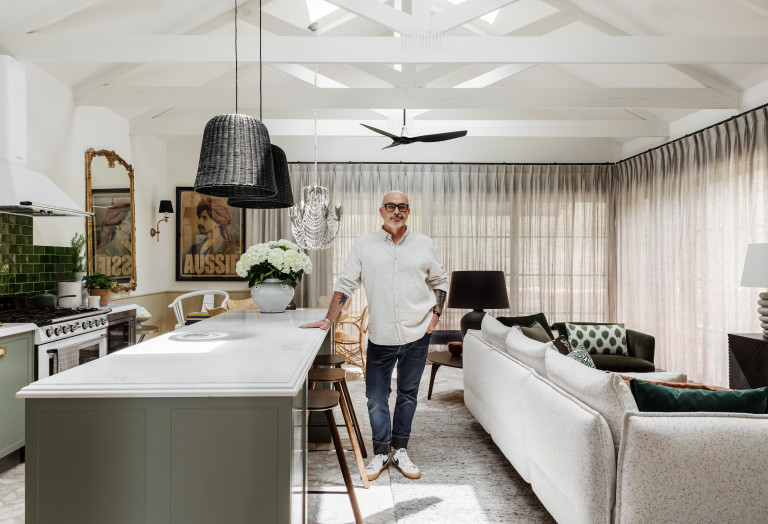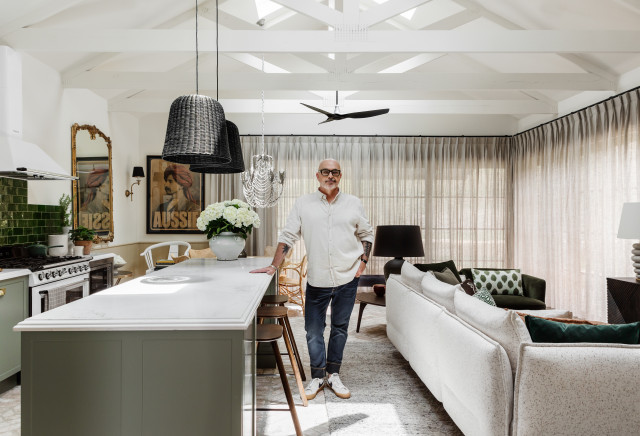 The aesthetic of the guesthouse can be described as 'modern country', a mix of contemporary and antique and a refined, pared-back version of the main farmhouse. Beyond the dramatic black exterior, the interior exudes rustic charm and an eclectic bohemian aesthetic that combines the tastes of both Neale and David. "The colour and material palettes throughout have been chosen to complement and reflect the colours of the surrounding landscape," said Neale. Shades of green feature with eucalypt in the kitchen and a rich forest green in the bedroom and bathroom.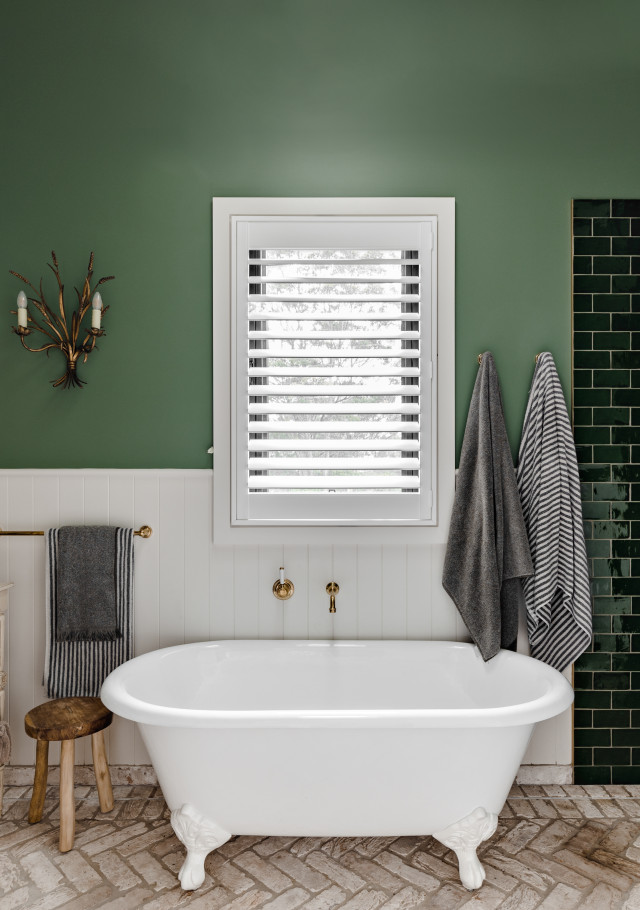 Layered with detail, guests are treated to luxury finishes comprising quirky artwork, ornamental chandeliers and locally sourced statement furniture, all set amidst a backdrop of rolling green countryside. "To be able to recreate this experience for guests in this stunning pocket of the world has been a dream realised for us," said Neale.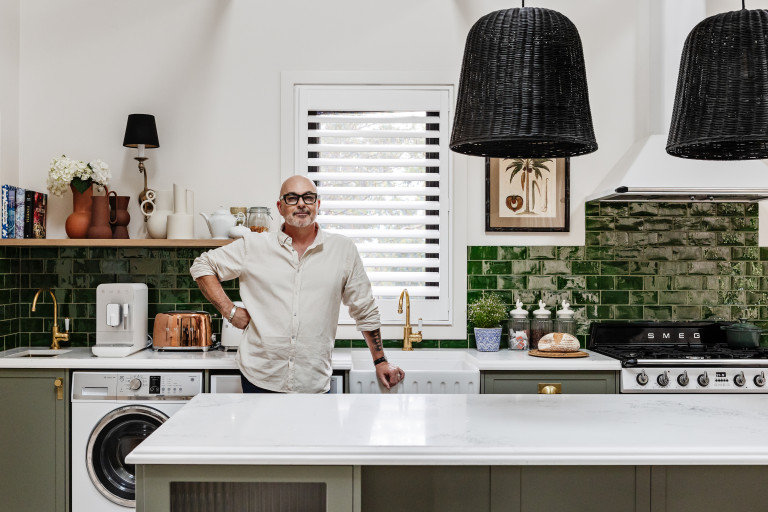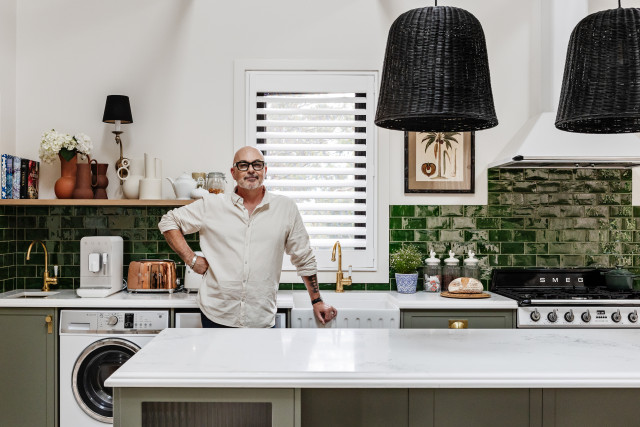 Book your stay at Taylor's of Berry from $500 per night.
For more on Luxaflex Window Fashions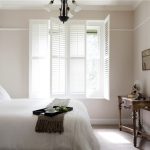 Online furniture store owner transforms bricks and mortar with luxury Daylesford guest house
Nestled in the heart of Hepburn Springs, Daylesford, a little over an hour's drive from the Melbourne CBD, is the…